Using a neutral color palette for your home is much harder than it looks. Getting it right is all about finding the right combination of colors and just enough excitement to ensure that the interior does not feel bland and boring. Sojourn is a contemporary home in Taipei, Taiwan that finds this elusive balance between refinement and cheerfulness, as its gorgeous black, white and gray backdrop is enlivened by pops of bright blue and orange. Designed by Ganna Design to meet the needs of a young couple who spend more time on the road than at home, this elegant residence aims to create an atmosphere of relaxation and intimacy.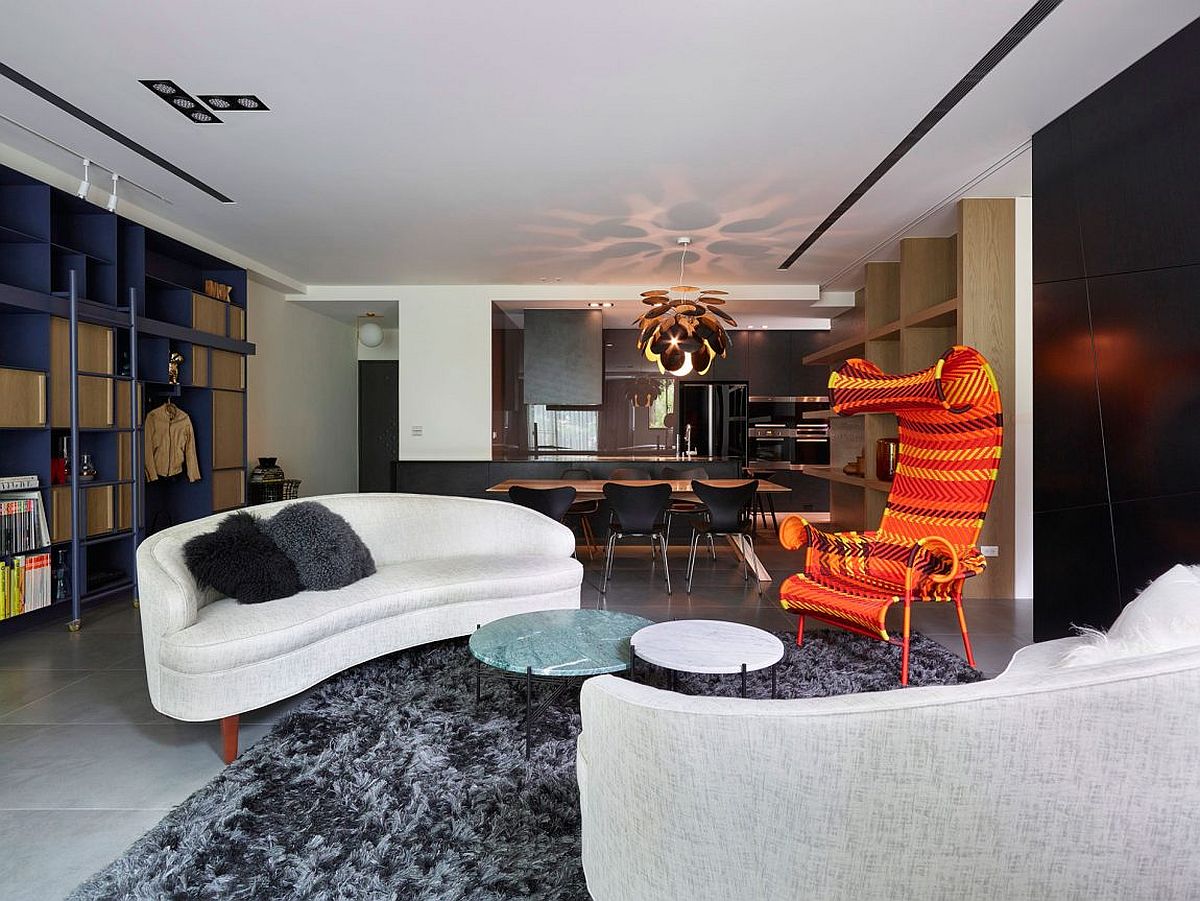 RELATED: Modern Apartment In Taiwan Exudes Inspiring Form And Freshness
The open living area also contains the kitchen and the dining room. Three of the four old bedrooms were transformed into serene, contemporary bedrooms and a guest room, while the additional room was turned into a home office. Large, floor-to-ceiling shelves and open storage units in the living area create a wonderful display that holds books, even as a stylish pendant light above the dining table brings cheer and contrast to the setting. An L-shaped custom vanity steals the show in the bathroom, and the corner bathtub doubles as a cozy, space-savvy feature.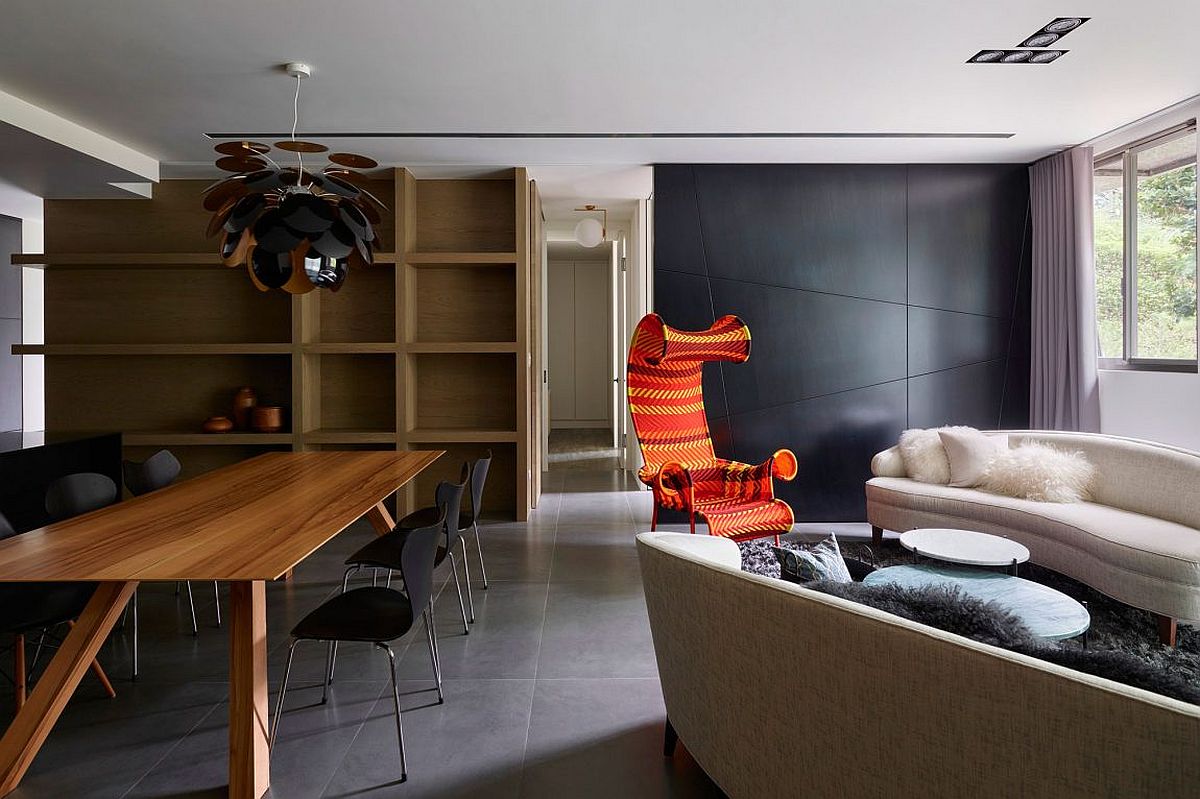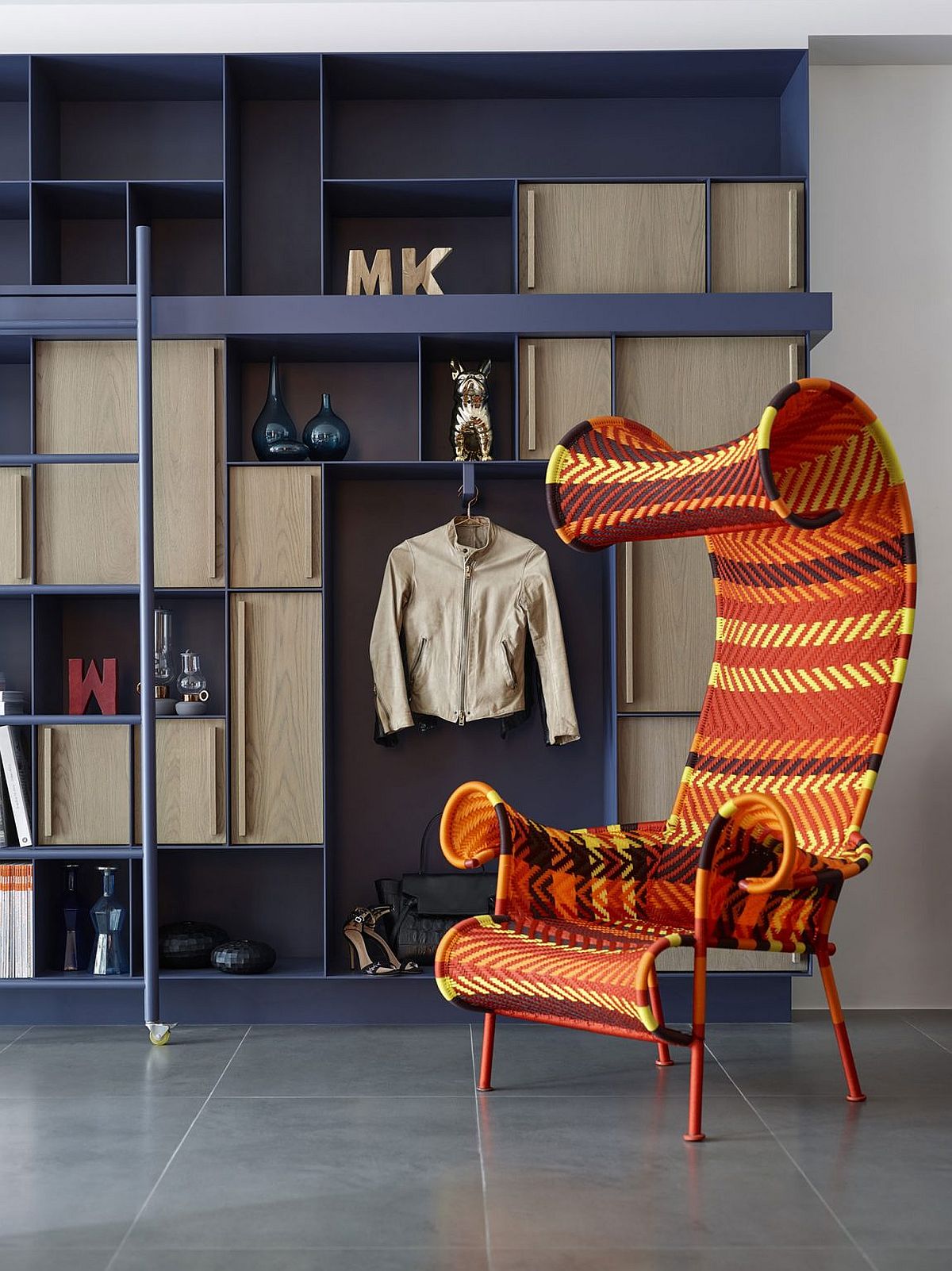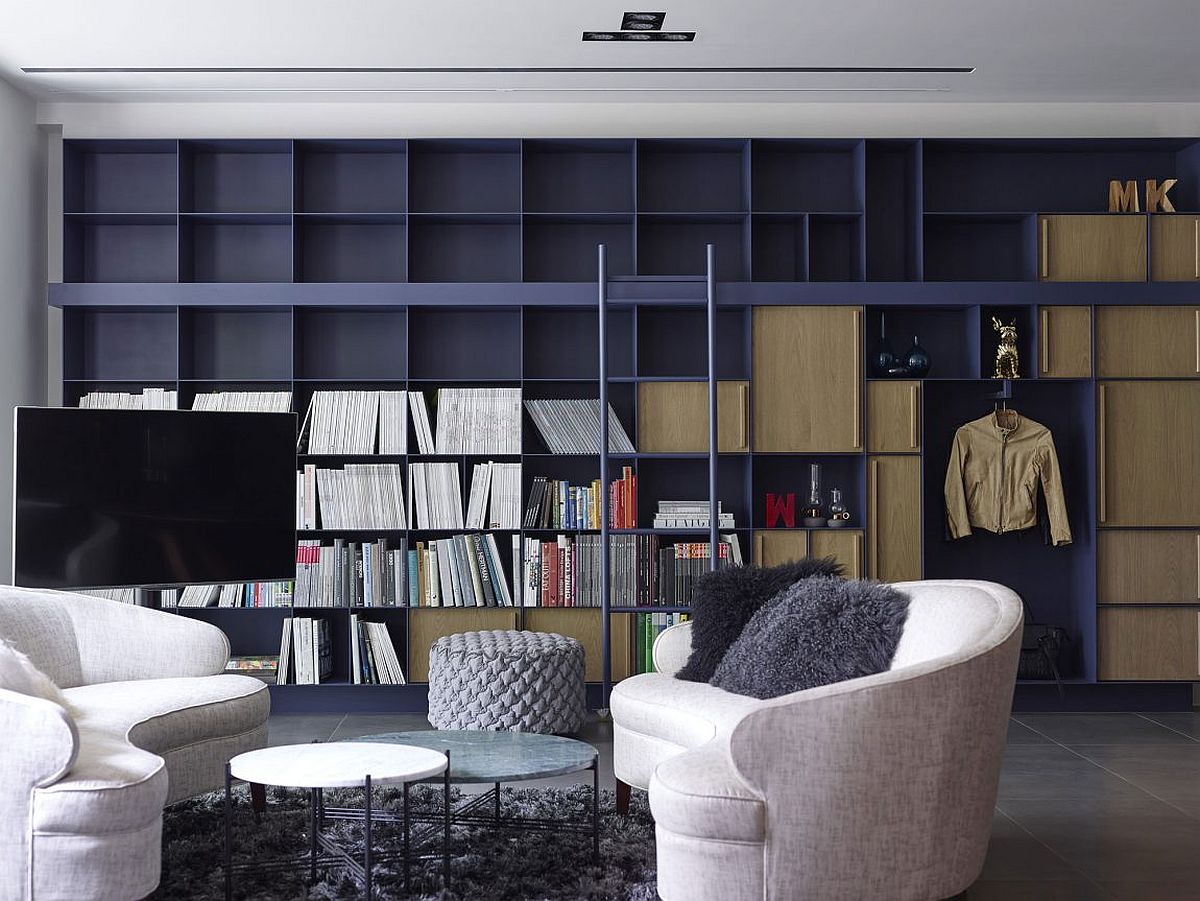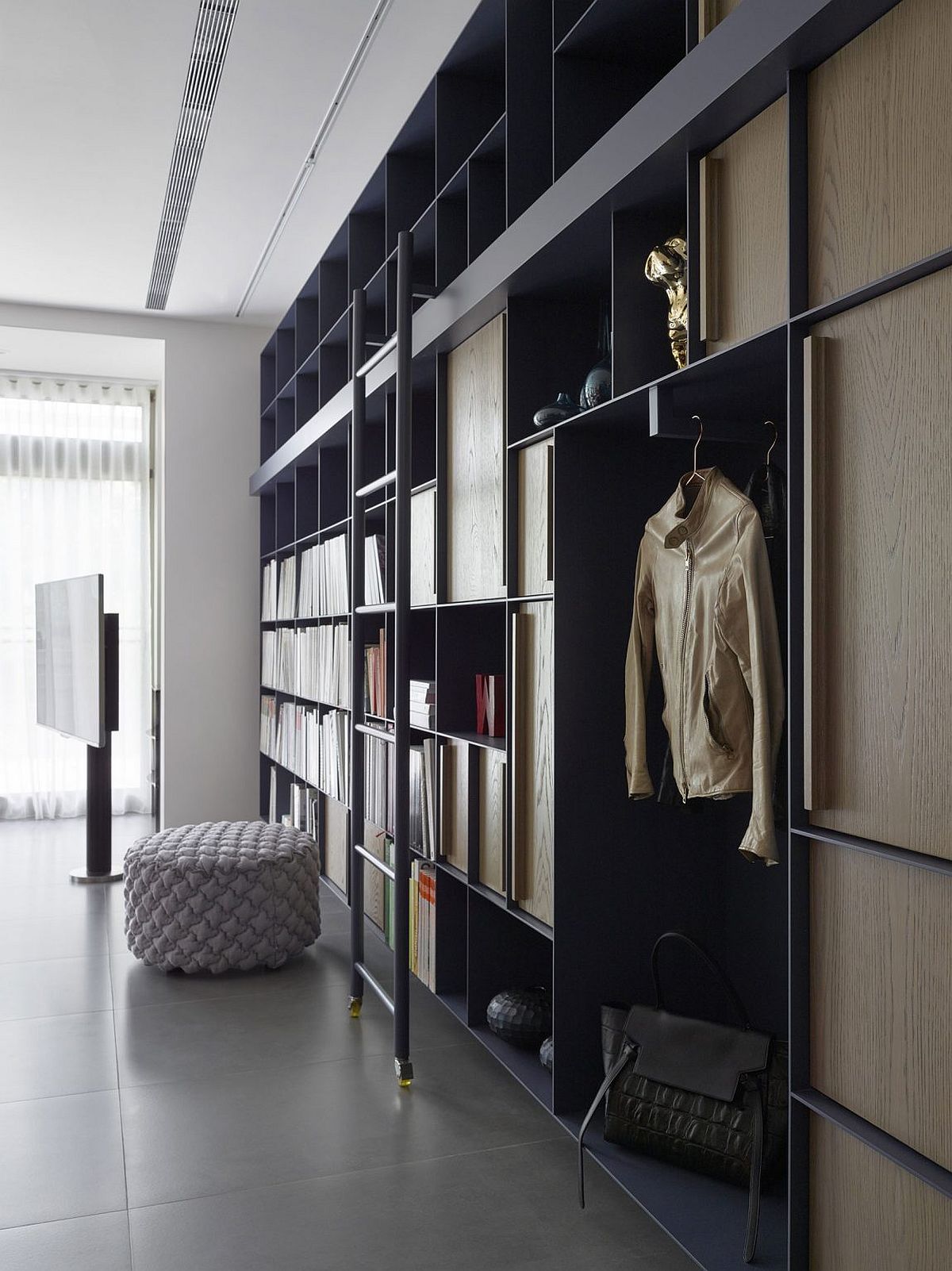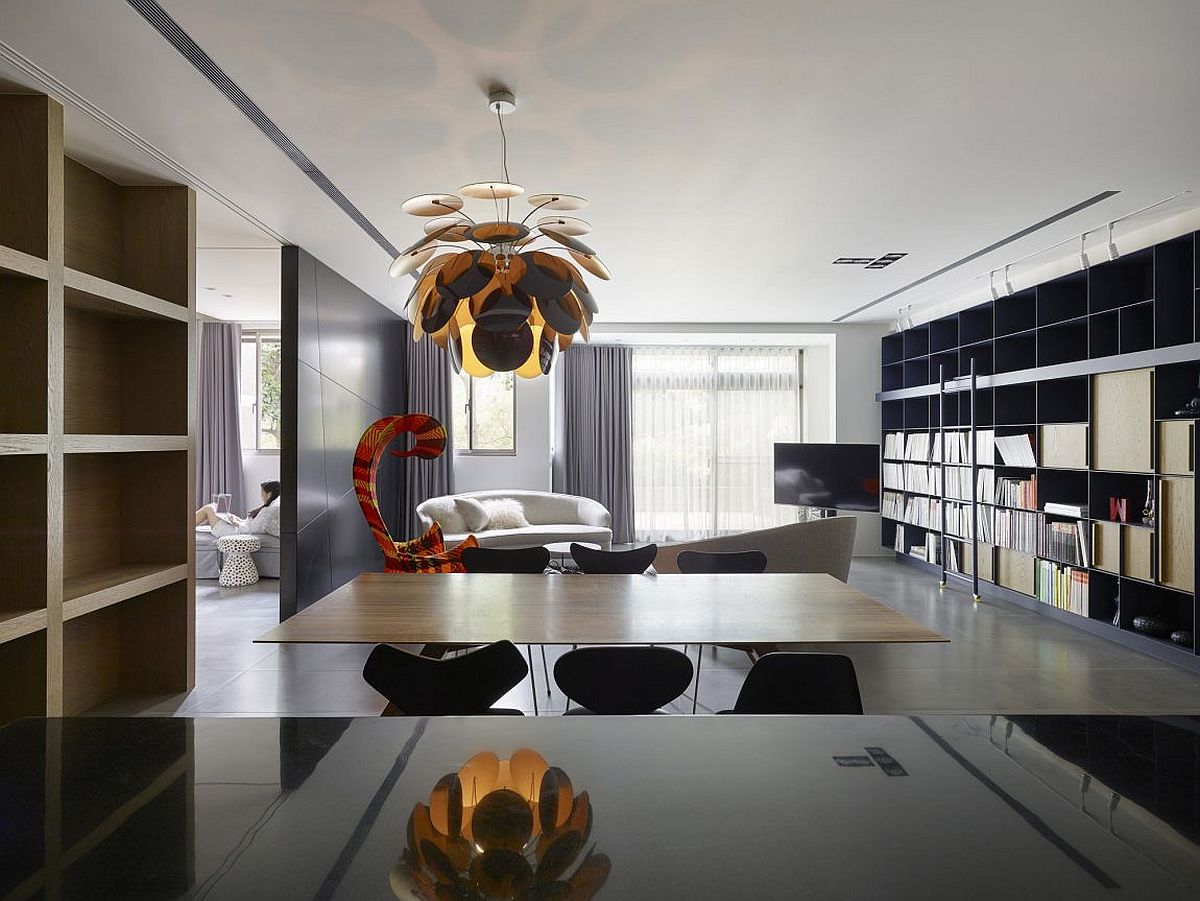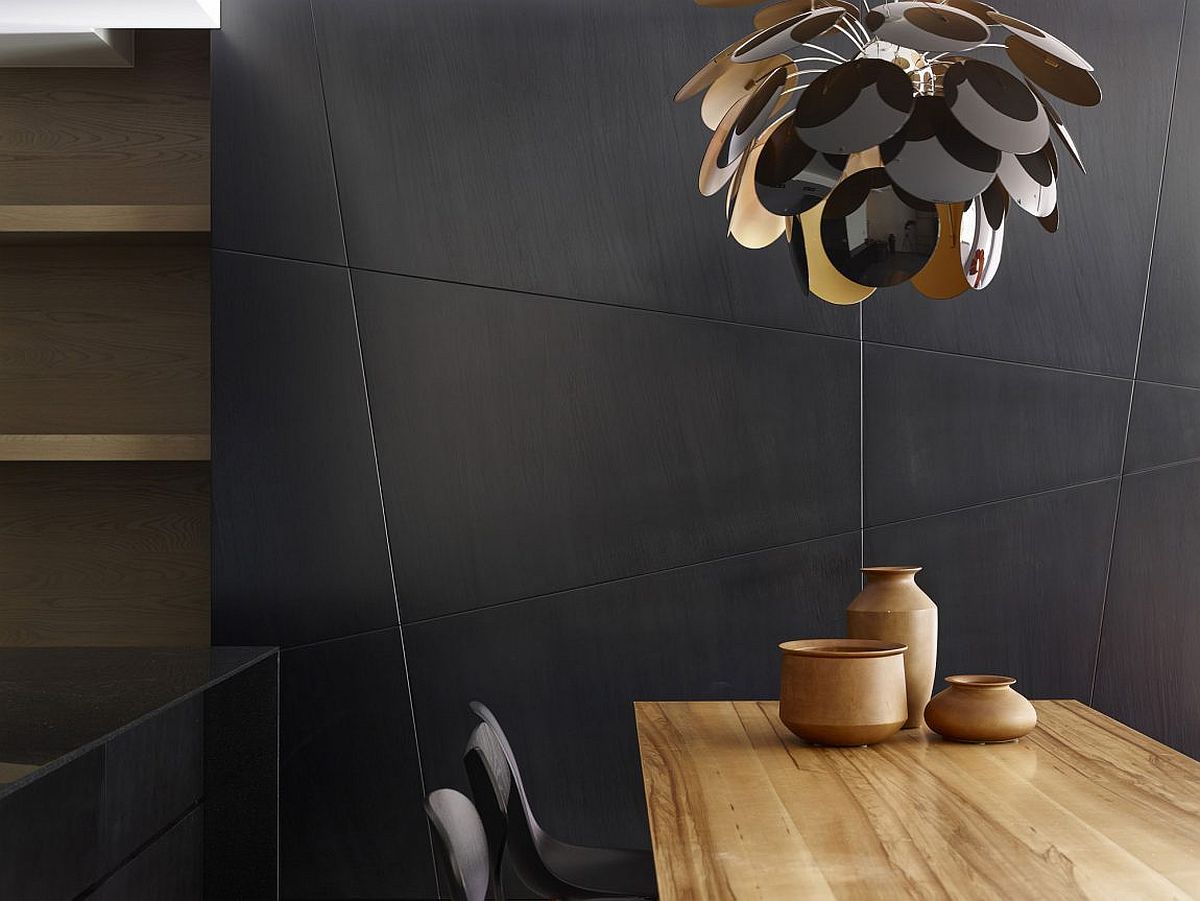 The host and the hostess often have business trips, so they are quite accustomed to the hotel-style rooms and traffic lines. Therefore, they hope to have a board space while they come back to Taiwan. Also, the hostess likes black, white and grey and hopes to present their characteristics in their home.
RELATED: Small Apartment In Taipei City Embraces Understated Modernity