Home renovations, alterations and even the tiniest makeover can be quite expensive when not done right. This not only leads to a waste of energy and resources, but could put you off from any future renovations as well. But this gorgeous private residence perched atop a cliff in Rothesay Bay, Auckland, New Zealand makes sure that its modern makeover is both eco-conscious and budget-friendly. Creative Arch, the fold responsible for the nifty and aesthetic makeover of this family residence, reused much of the existing slab and groundwork, ensuring the costs of the project and environmental impact were kept down to a minimum.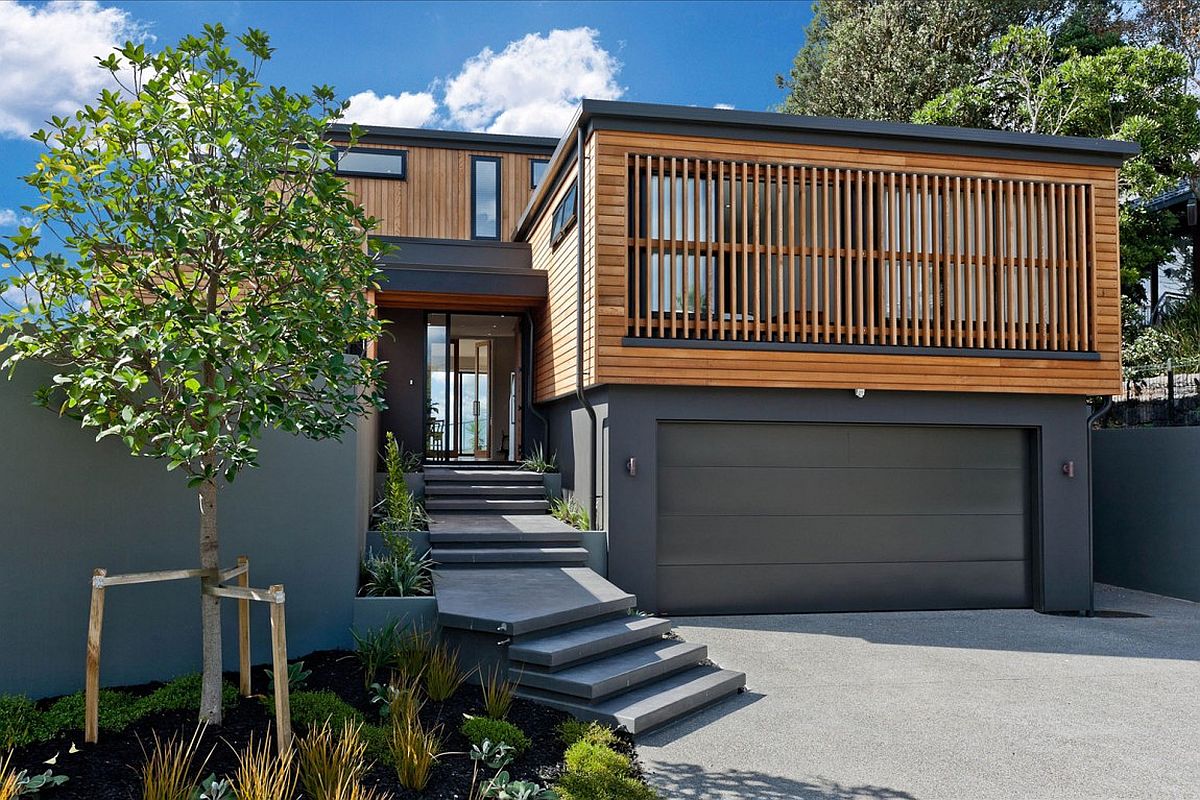 The most attractive aspect of this gorgeous contemporary residence is undoubtedly the stunning sea views that it offers, thanks to the great vantage point it enjoys. Making the most of the scenic backdrop was one of the intentions that shaped the new living area that opens up towards the coastline, even as the street façade offers complete privacy. On the lower level, there is a beautiful living area that seems to flow outdoors into the barbecue zone along with the dining space, kitchen, family room and laundry. It is the second level that houses the four relaxing bedrooms, bathrooms and a study / home office.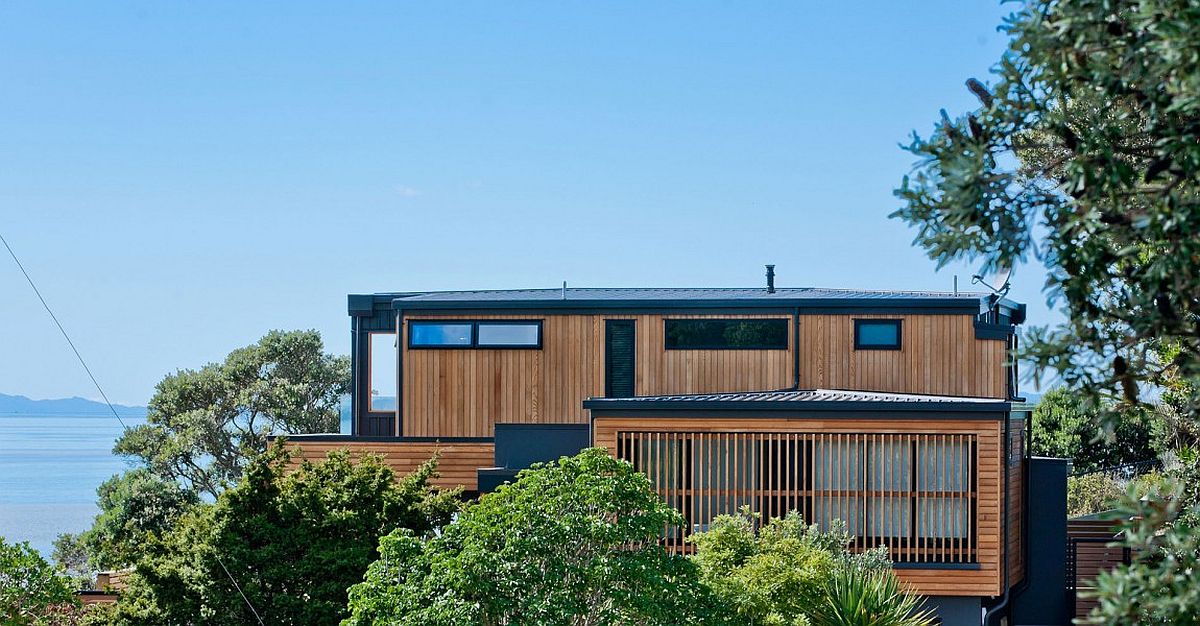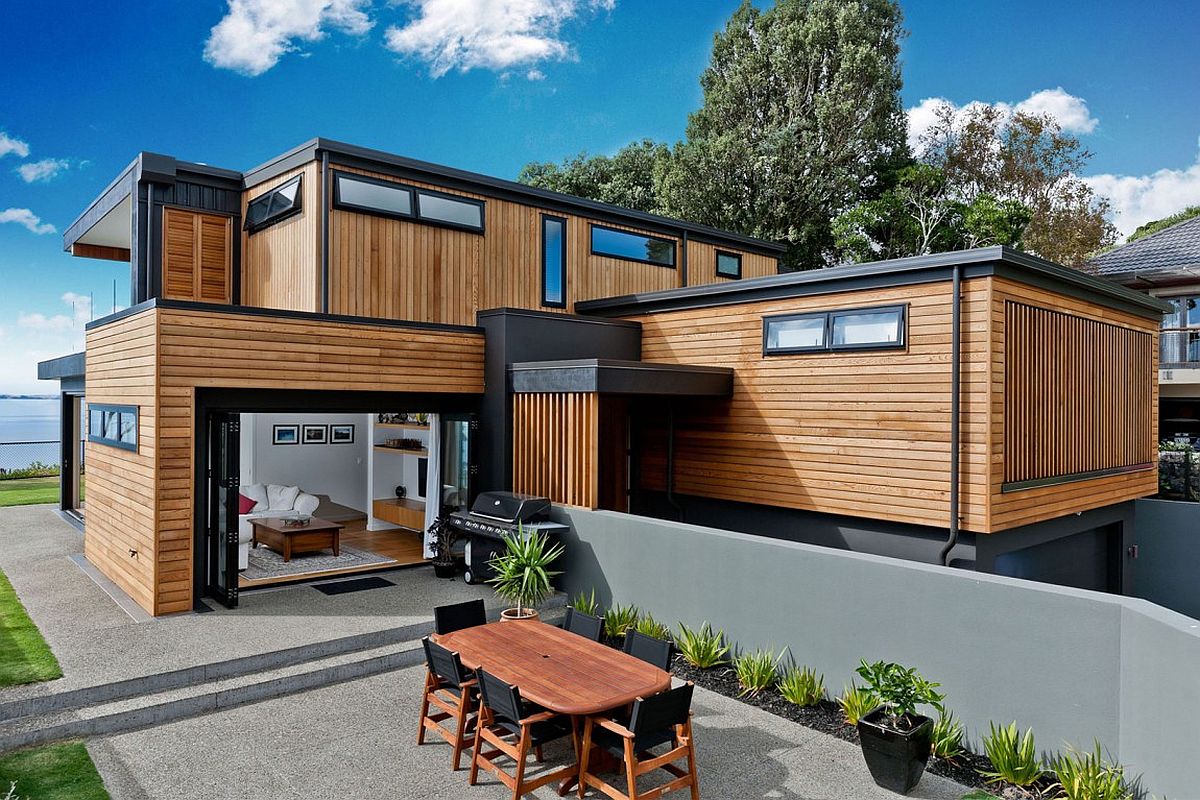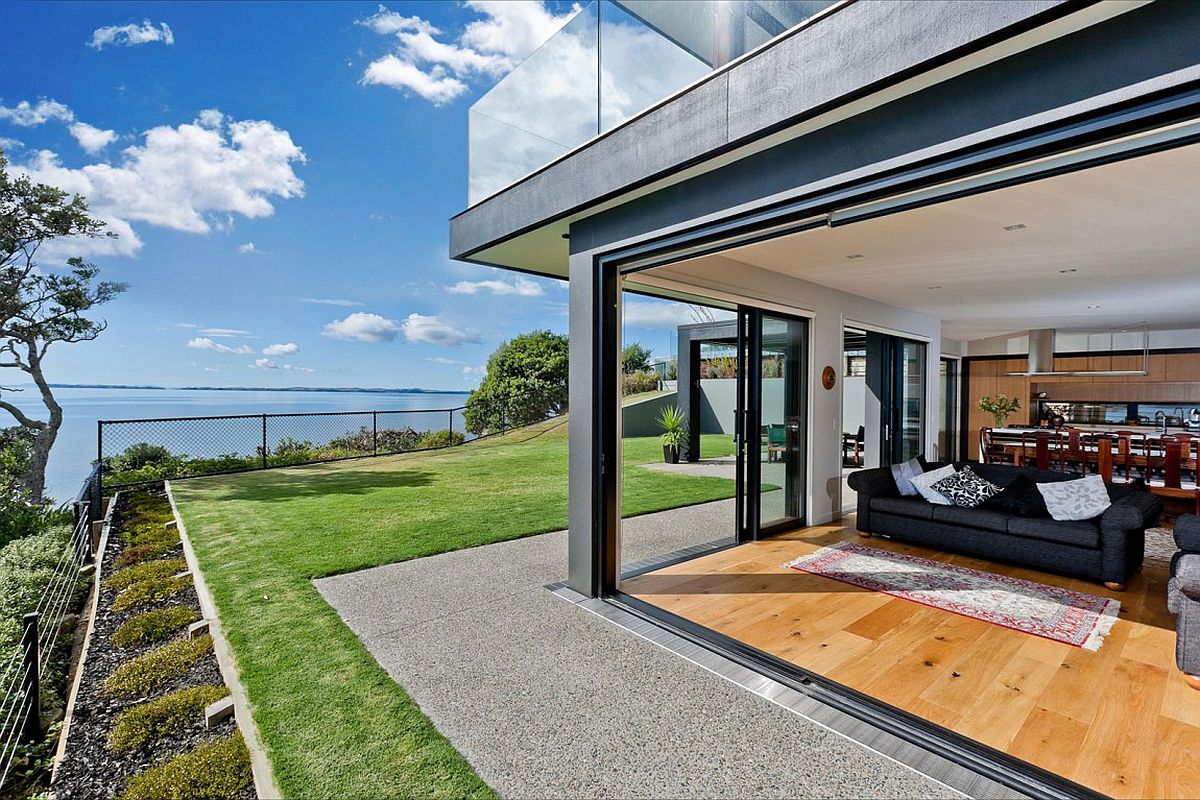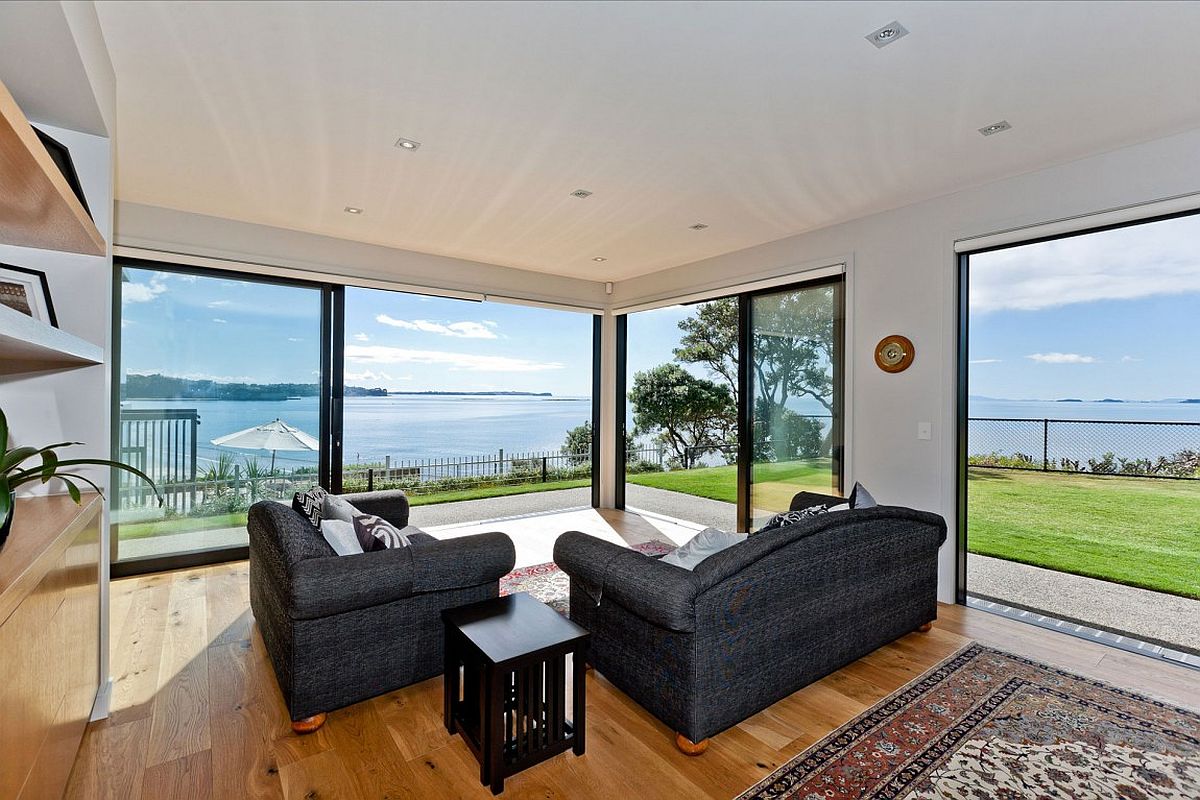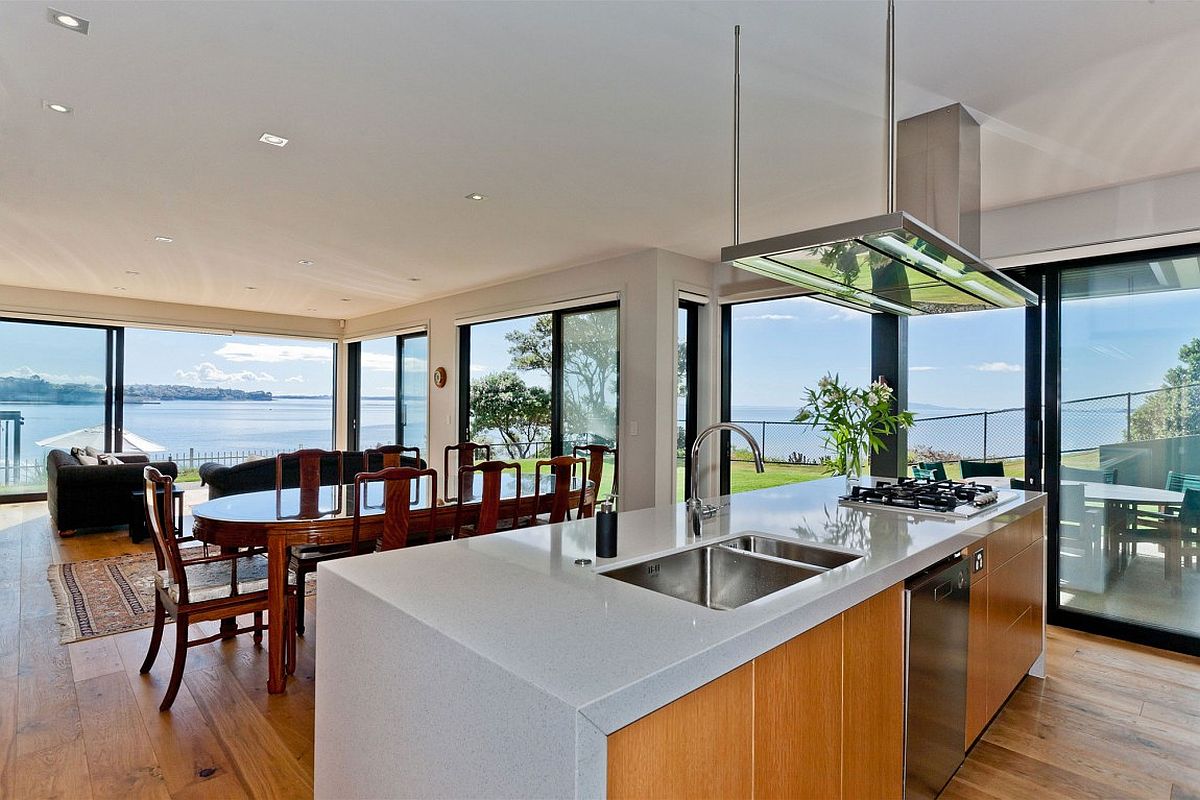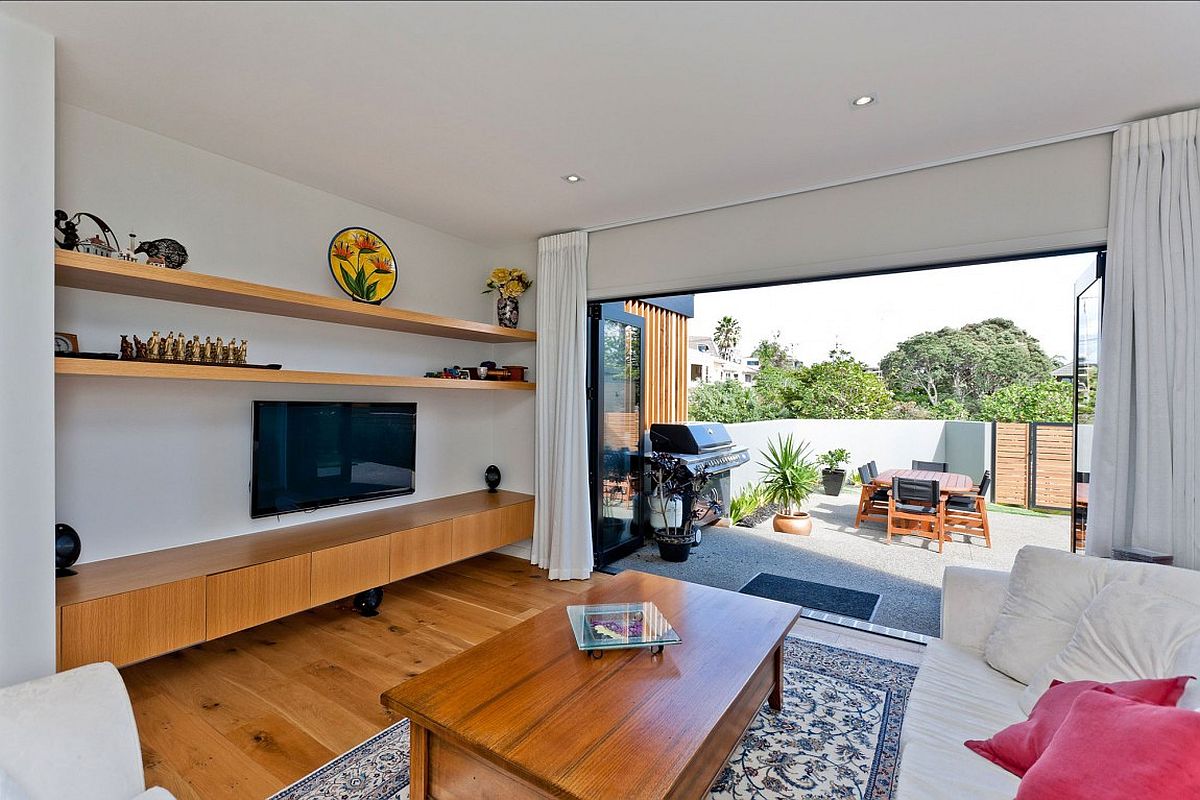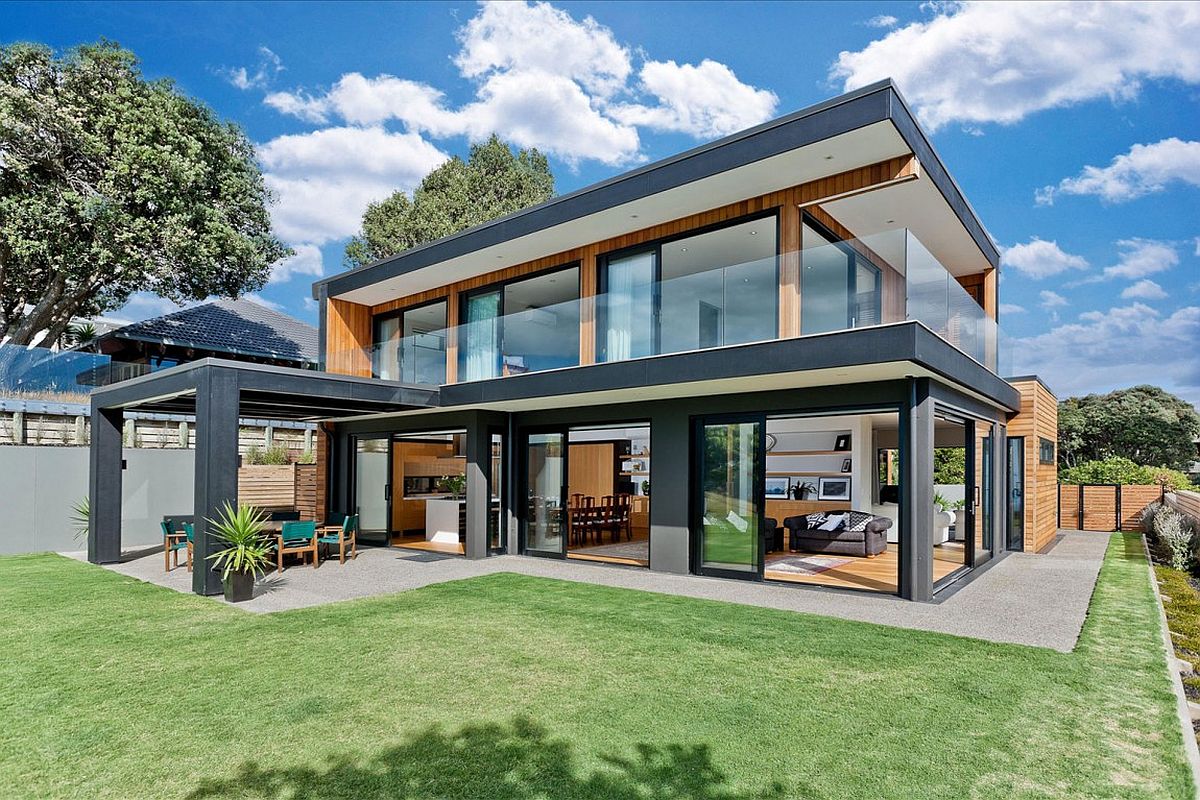 Adding to the planet-friendly features here is a passive heating and cooling system and cross ventilation that maintains moderate temperatures indoors along with bringing in a flood of natural light. A new louvre system also helps keep away harsh sunlight on hot summer days while the natural sea breeze cools the house and creates a pleasant atmosphere. Responding to the needs of the site and those of the homeowner, this is a home alteration that is pleasing in more ways than one! [Photography: Andy Chui]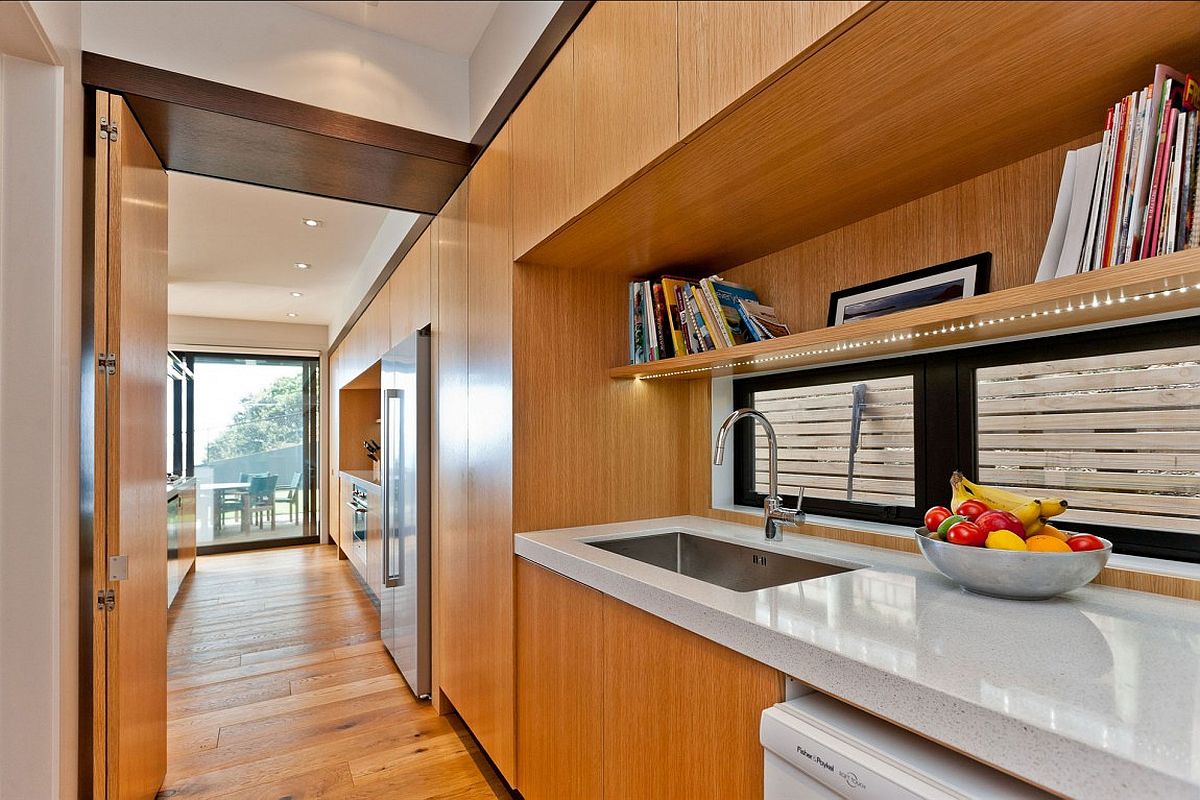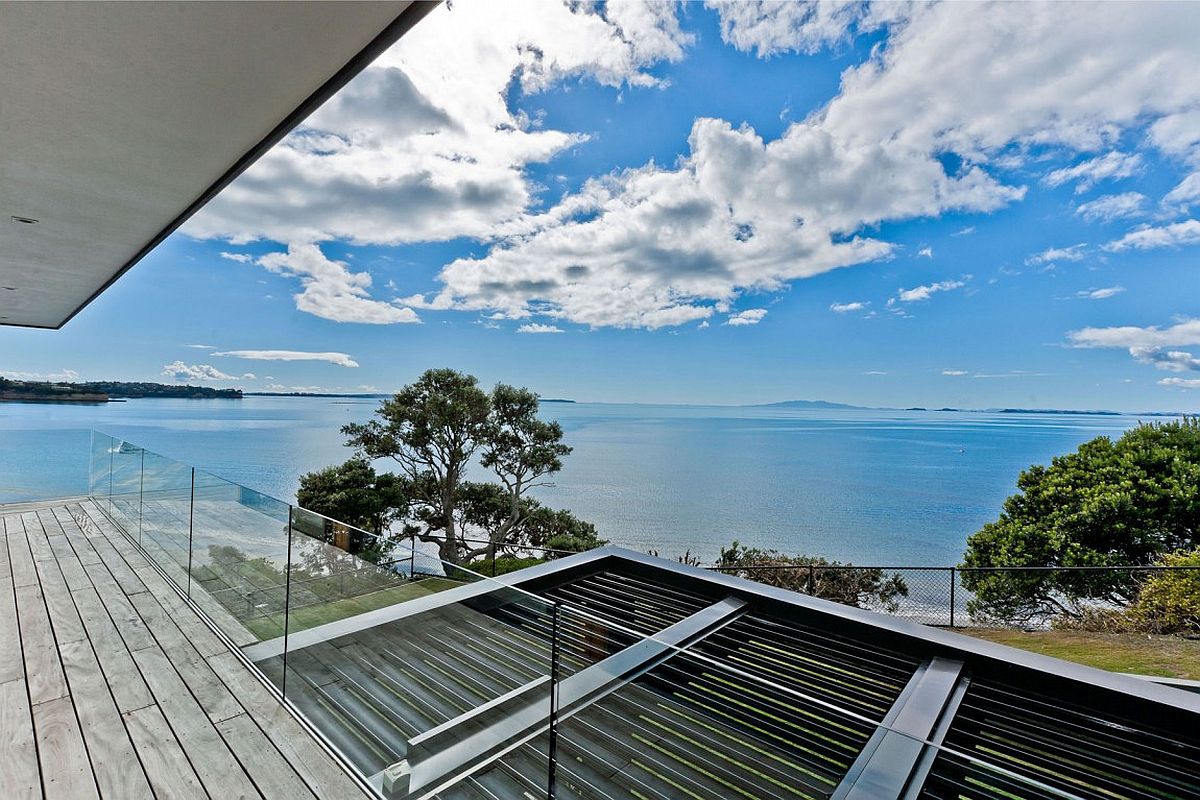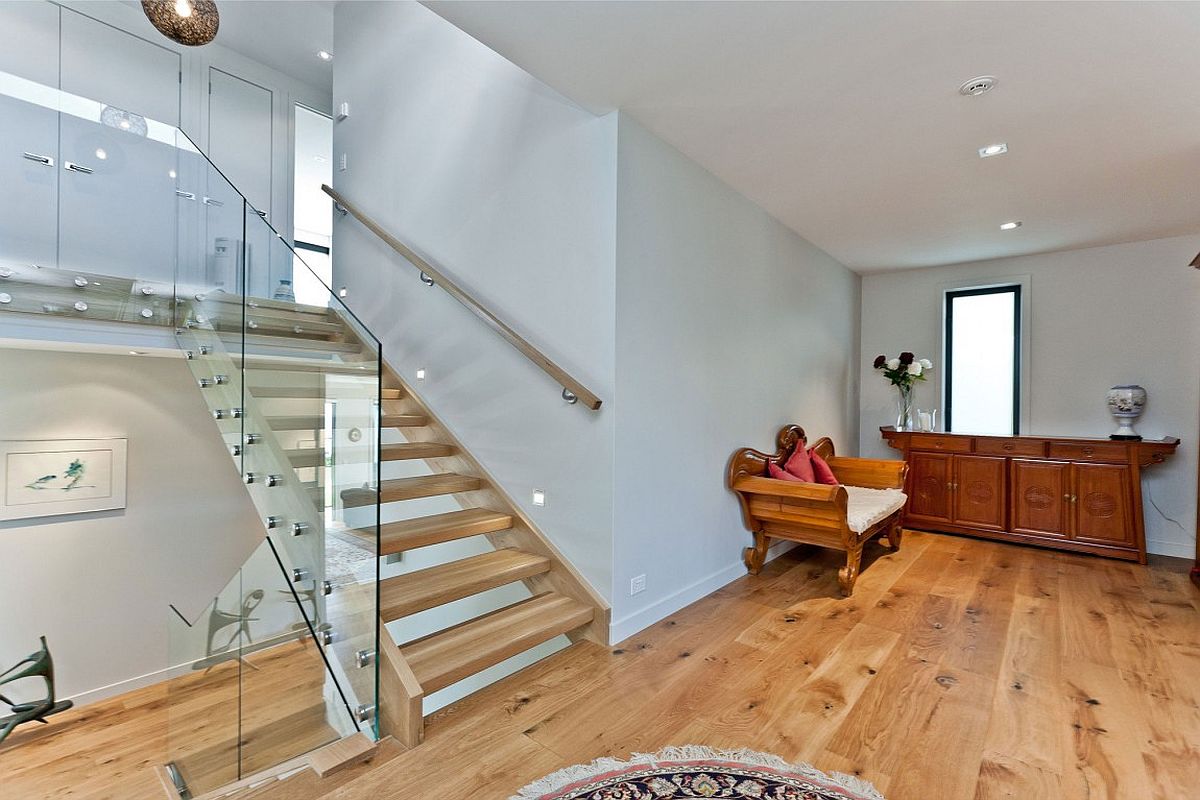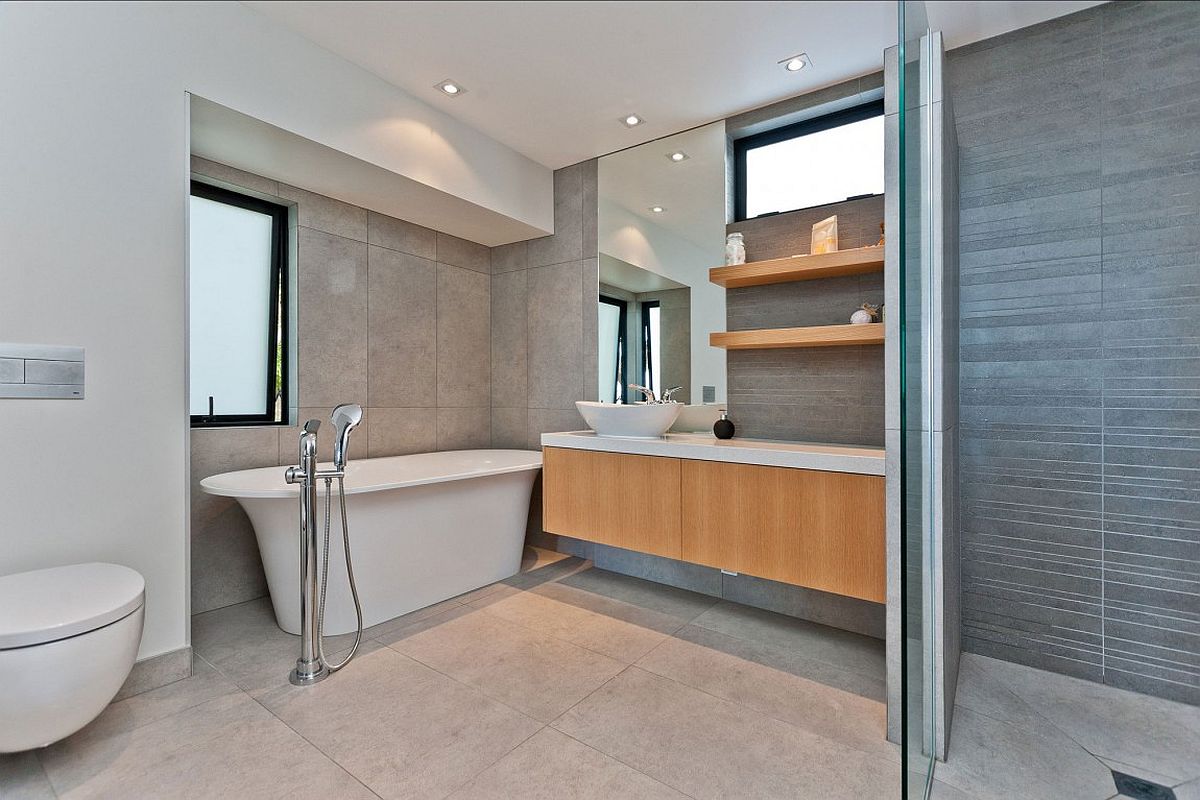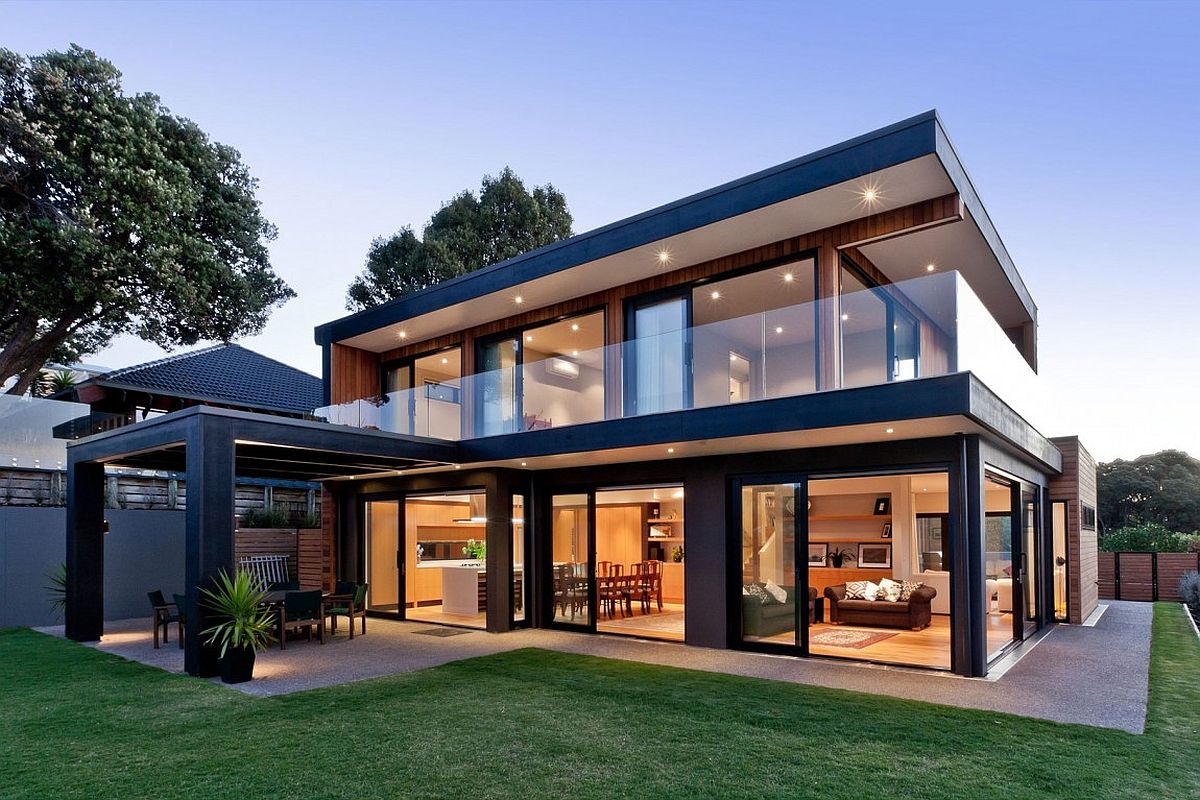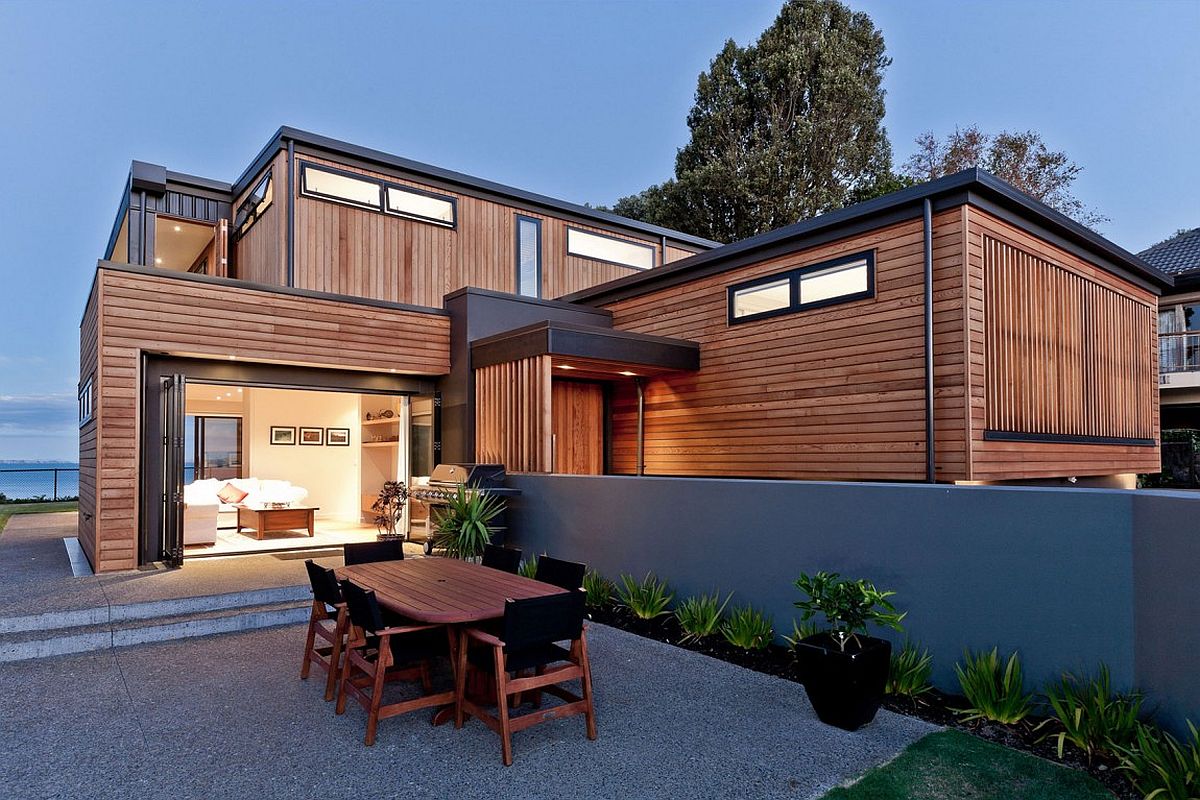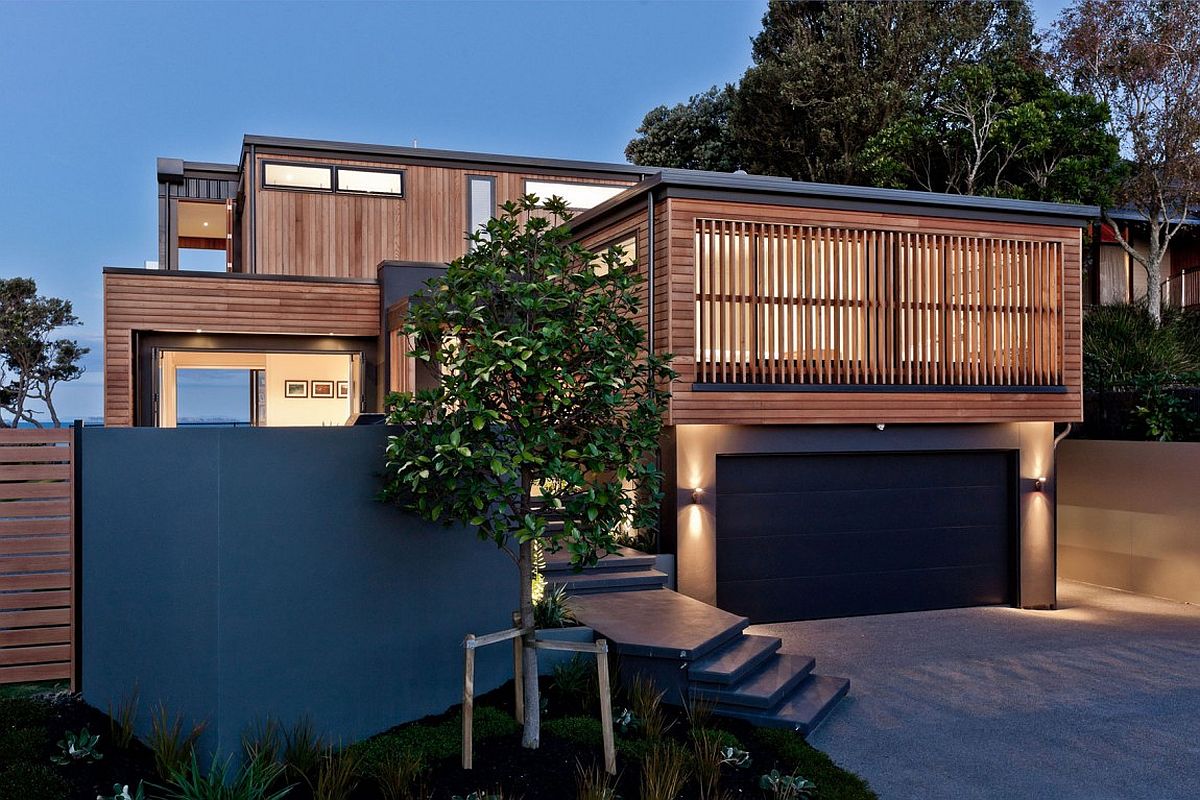 Liked the story? Share it with friends.