When it comes to affluent and exclusive neighborhoods away from the mainland US that offer a relaxing and pleasant summer getaway, Martha's Vineyard is among the very best. This beautiful island located south of Cape Cod in Massachusetts allows its denizens to escape the big city rush and spend their holidays in peace as they enjoy quality family time. Nestled on a hillside lot and offering a view of the distant Atlantic, the Vineyard Farm House designed by Charles Rose Architects is more contemporary than rustic. Despite this clearly modern edge, the elegant residence aims to be as 'organic' as possible with a cedar shiplap exterior and a smart green roof.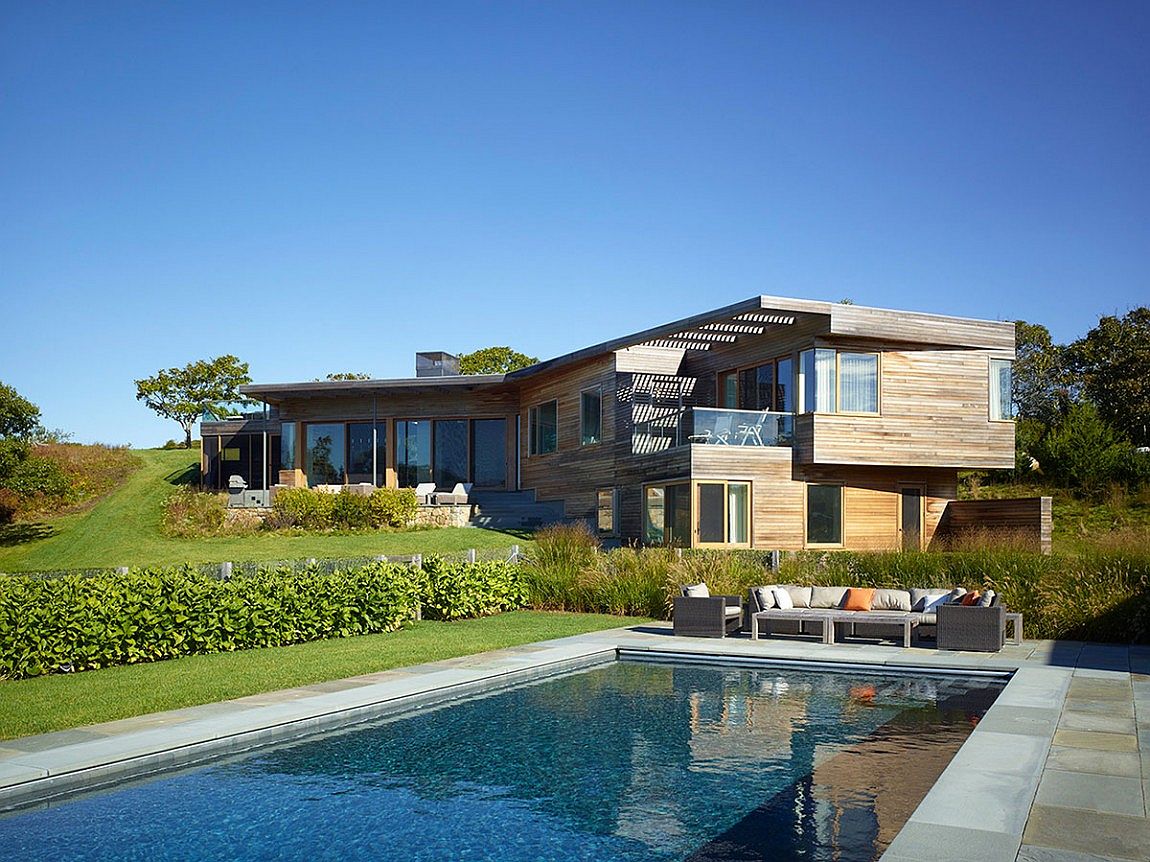 One of the unique challenges of building this lovely family retreat was the existing building code that prevented the house from being any taller than six feet above grade on the building's uphill side. This meant that the upper floor was incorporated into the hillside and the gradient of the lot turned into an advantage by simply using a step-wise arrangement of various levels. Despite these restrictions, a lovely roof deck incorporated within a flat, planted roof allows the homeowners to take in the sights and sounds of the serene island!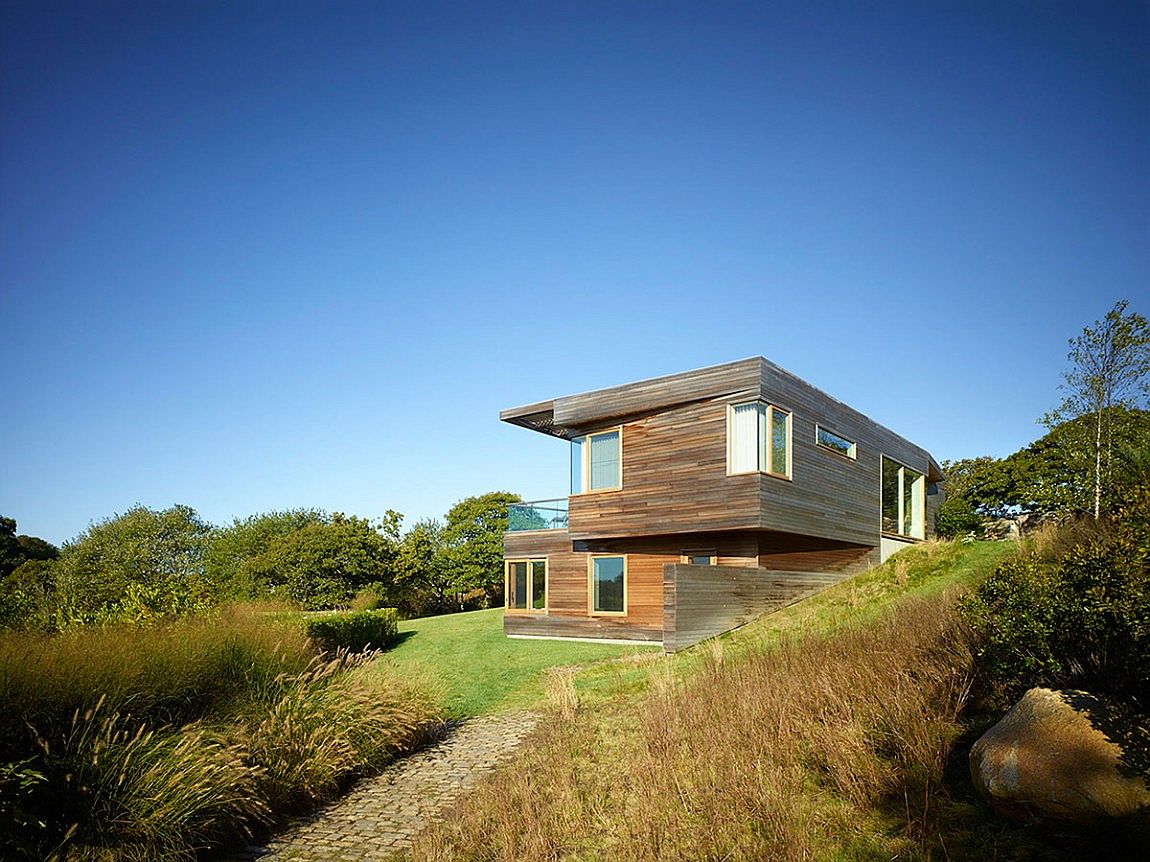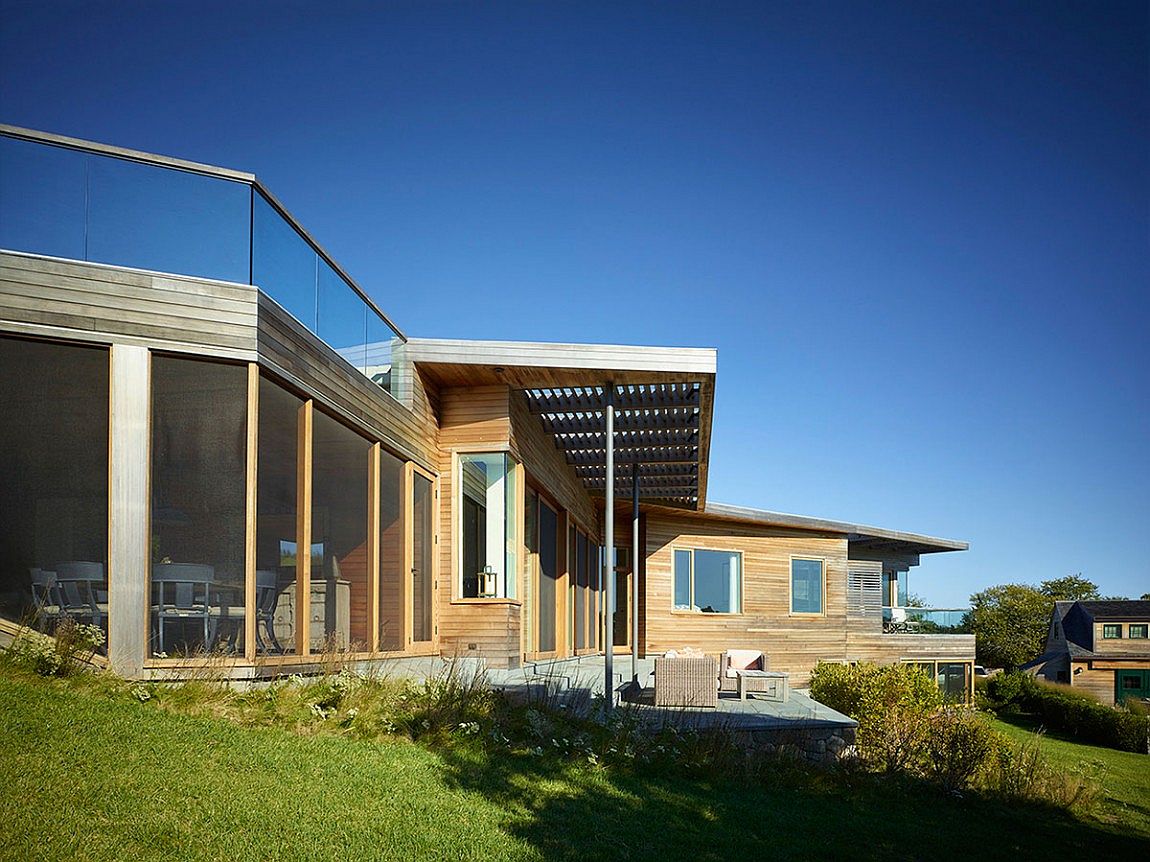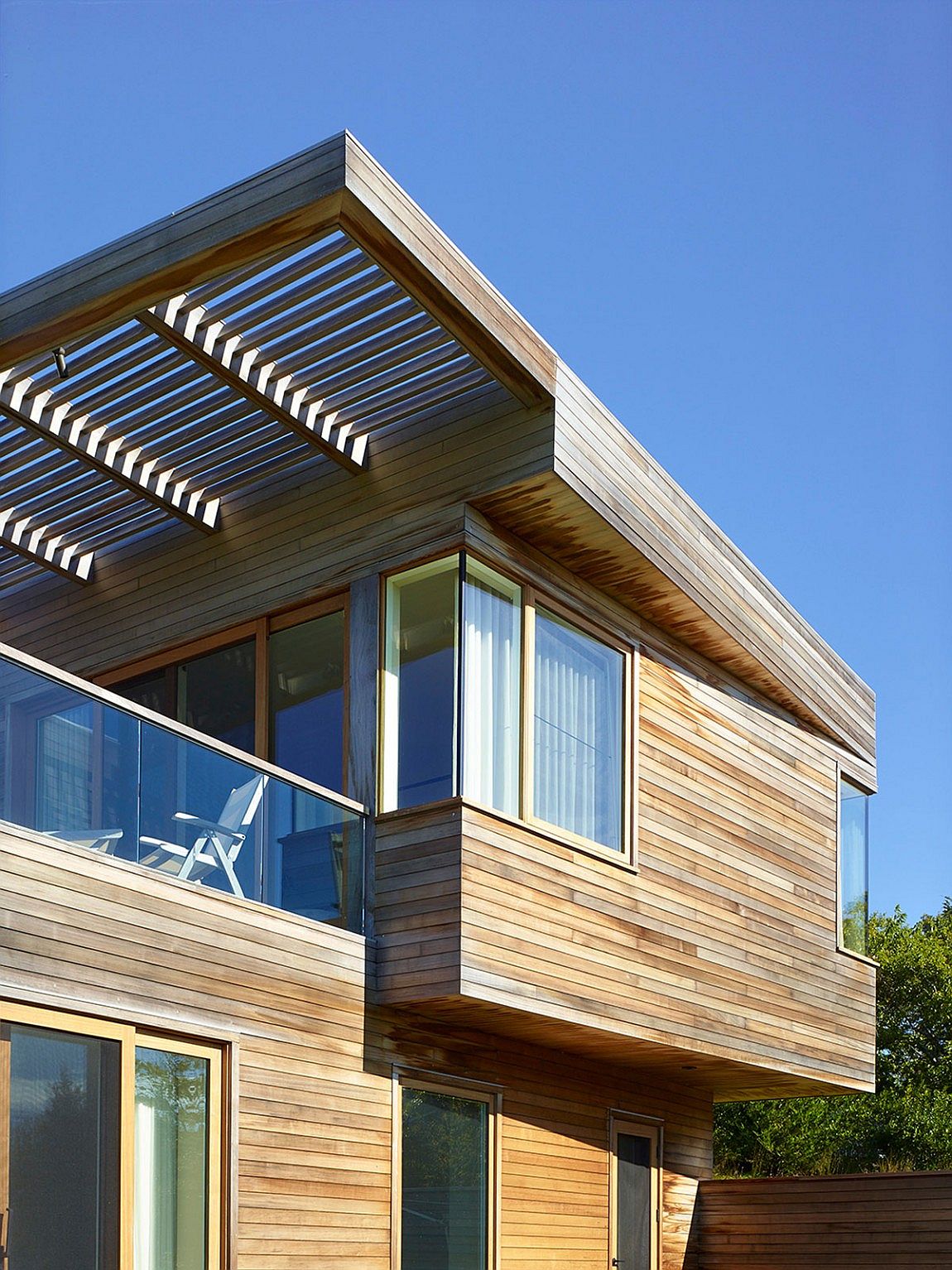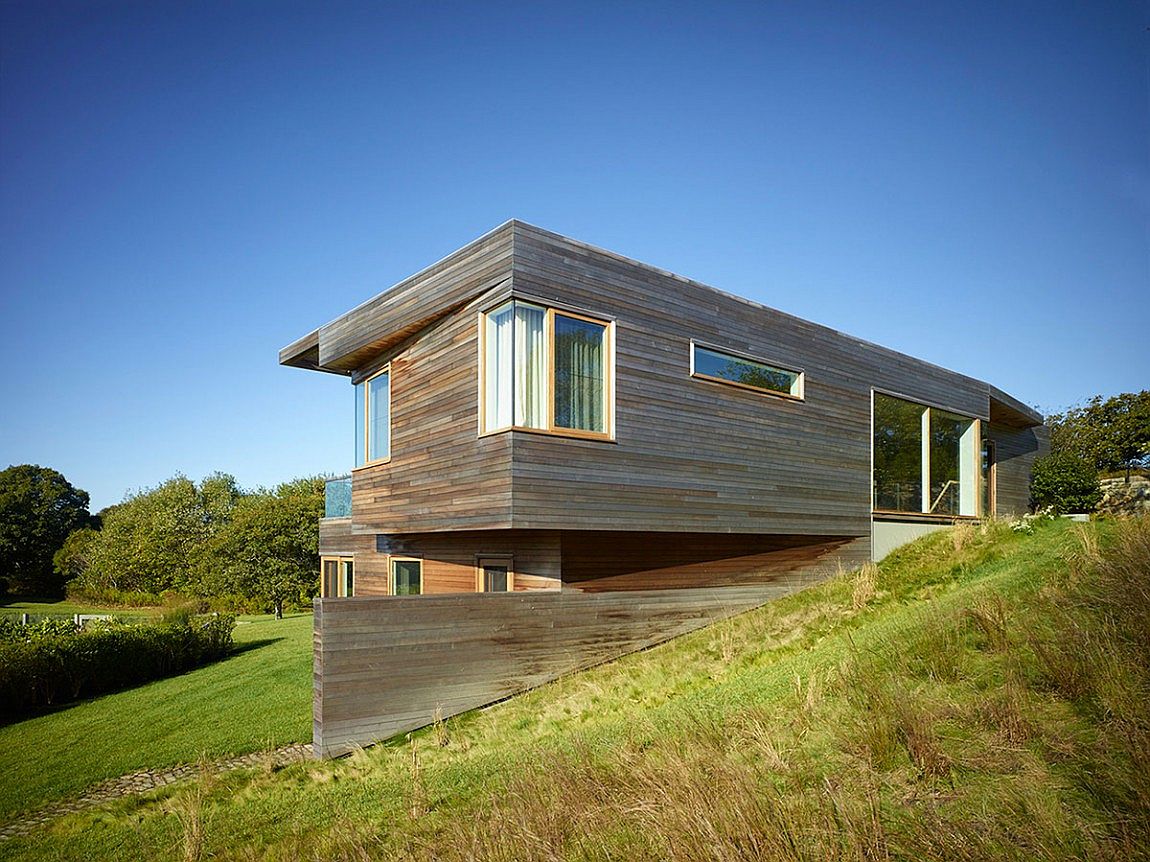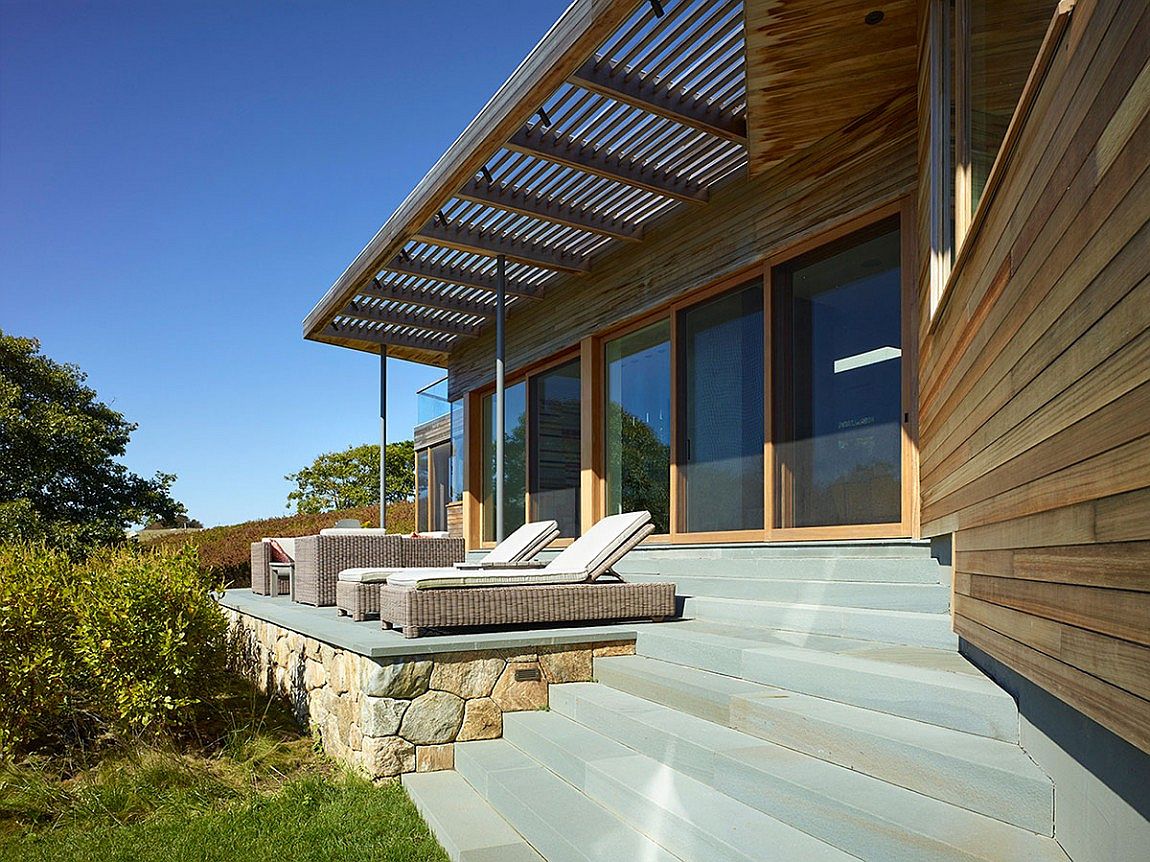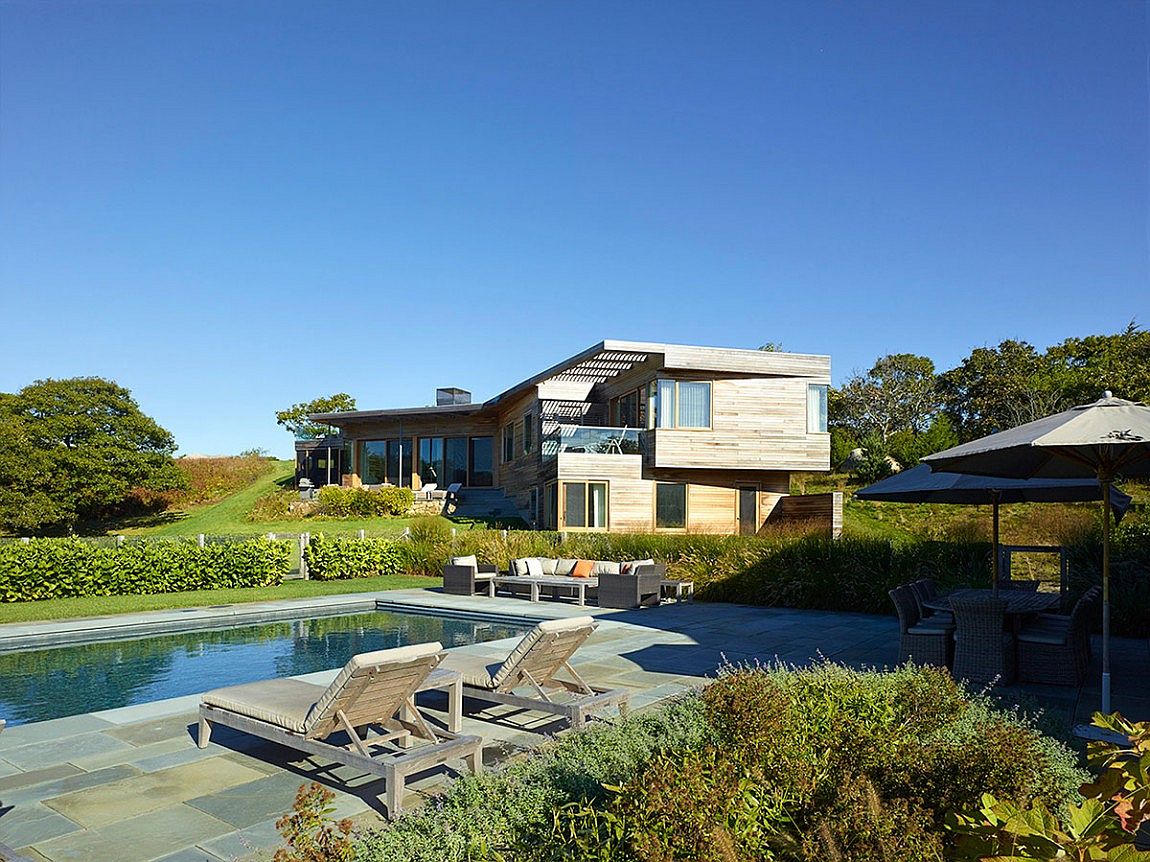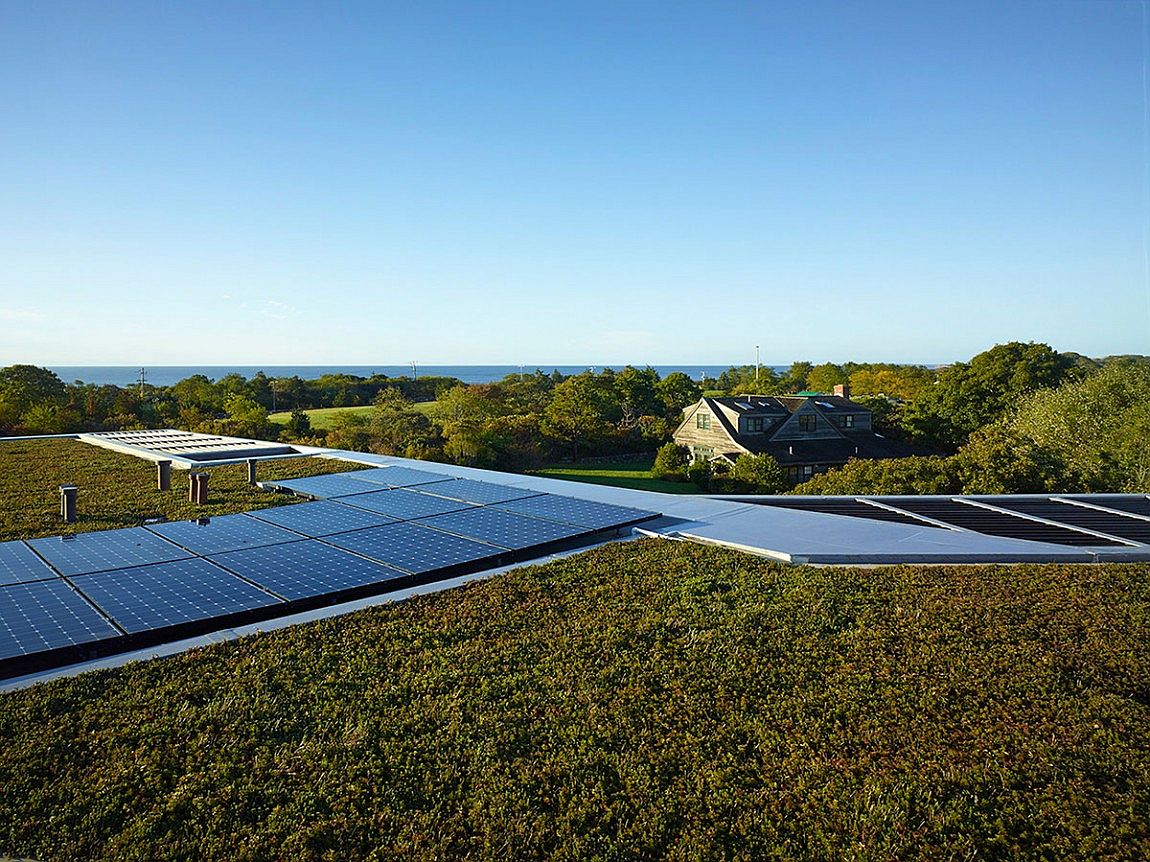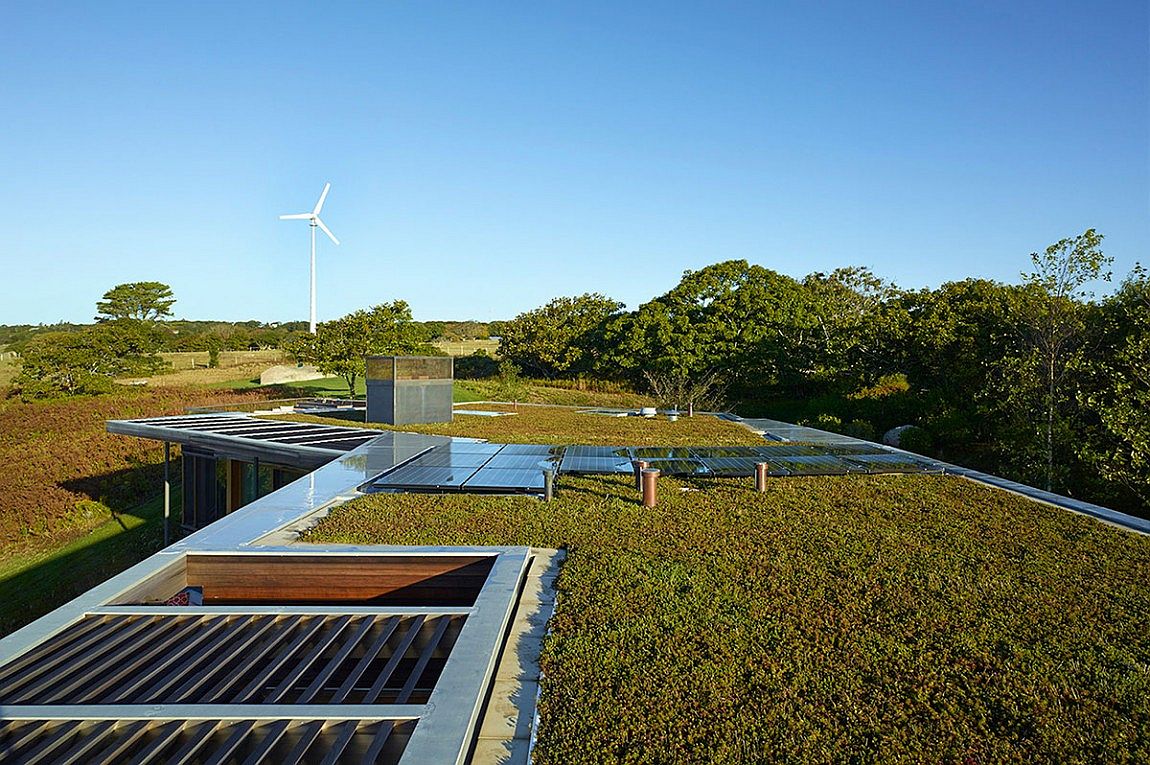 A large pool with an inviting deck space, an open living area that brings the outdoors inside and bedrooms that offer complete privacy create an interior that is both functional and tranquil. The secluded pool deck, multiple terraces and additional balconies enhance the quality of life here, as it is the greenery and fresh ocean breeze outside that truly make this home special.