Bringing work home is one thing, but when you start working from home, you need an environment that combines privacy with a cheerful living environment in a smart fashion. The owners of B House in Ramat HaSharon turned to Tal Goldsmith Fish Design Studio in search of this elusive balance as they started working from home. Keeping an eye on the little ones was the priority, as the living area was custom crafted using aluminum and glass partitions that offered a peaceful workspace while keeping it connected with every other area on the lower level of the residence.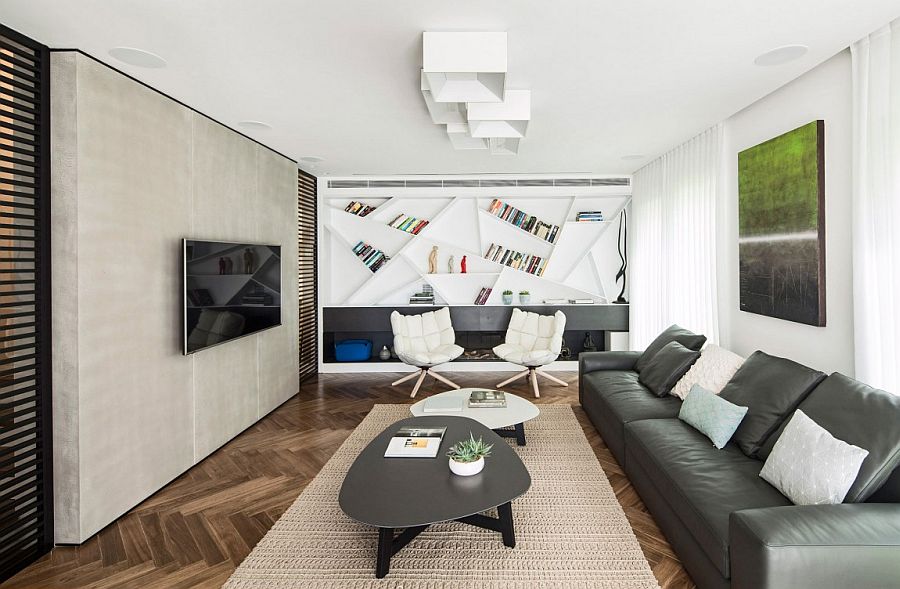 This system of partitions forms the new heart of the house that shapes a dynamic and adaptable environment where form and functionality come together effortlessly. A background that is clad in neutral colors gives the interior a curated and contemporary appeal, with plush décor adding both geometric and textural contrast. A snazzy bookshelf in the living room, a live edge dining table and an efficient kitchen in black and white complete the ground floor that is connected with the private backyard.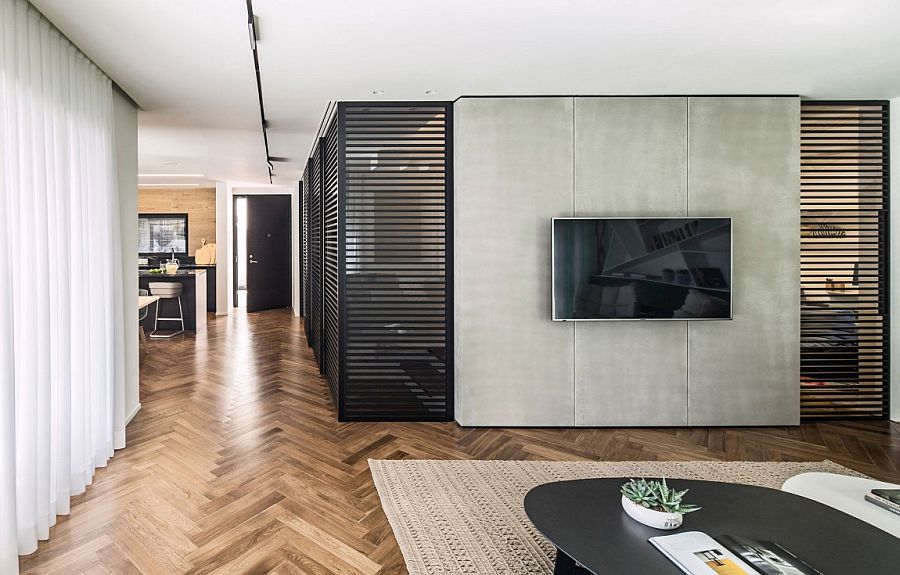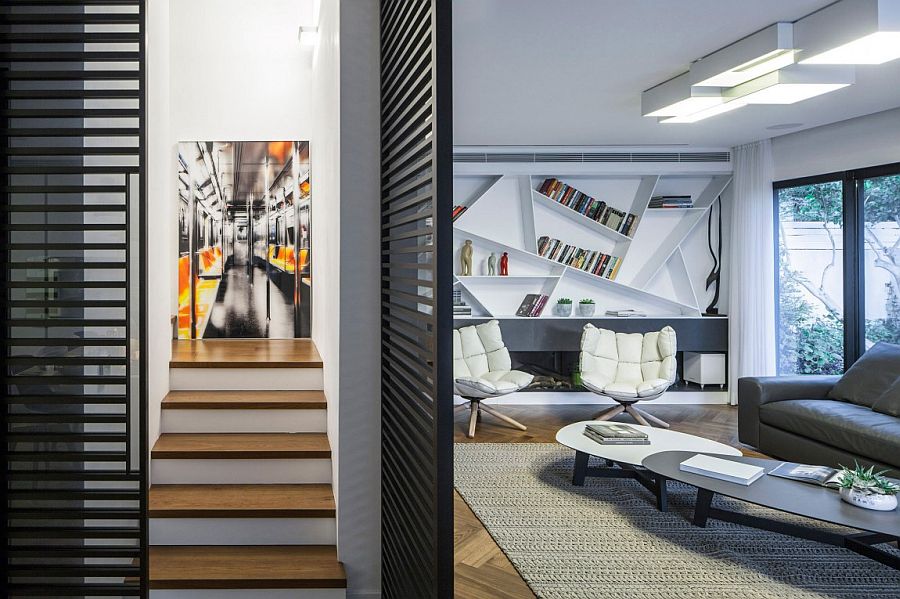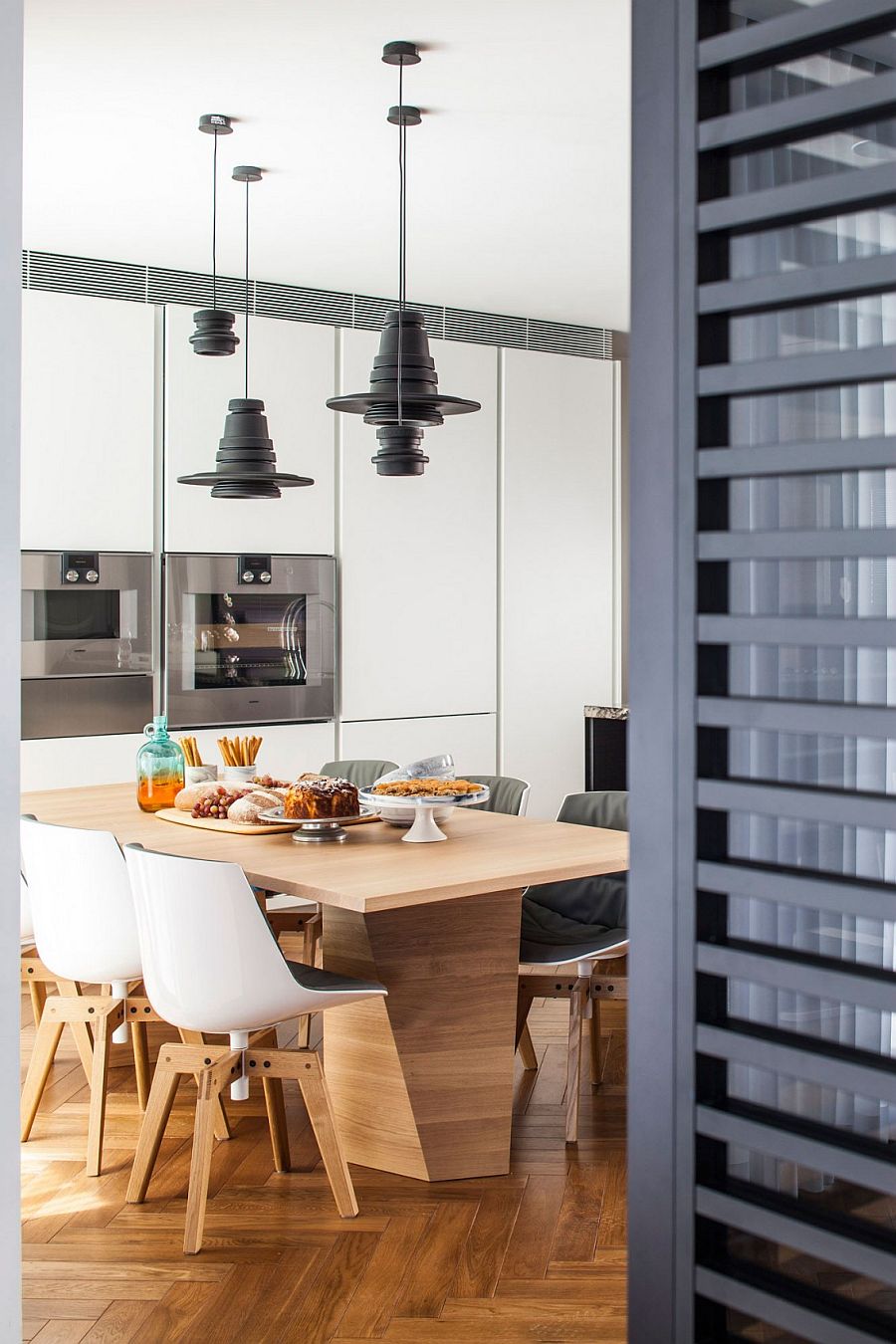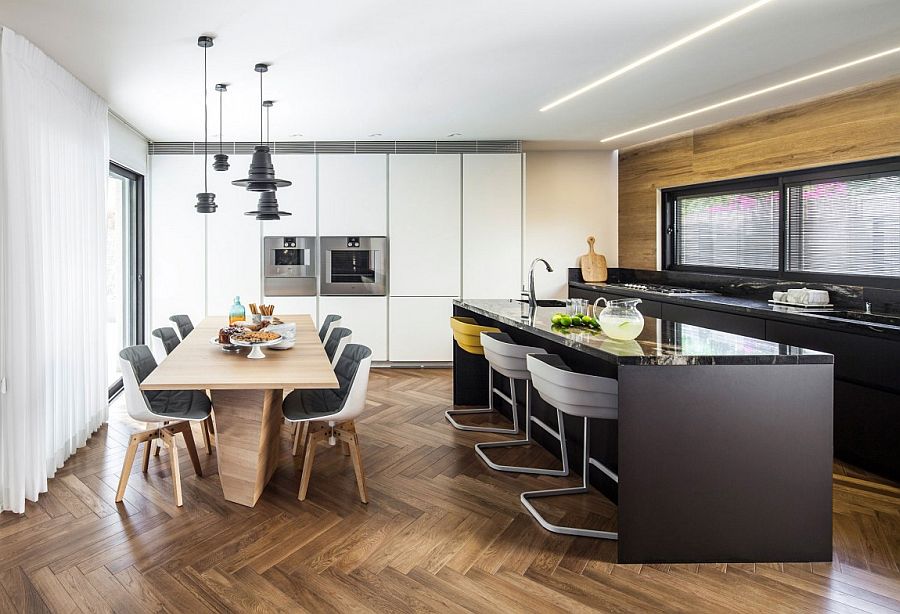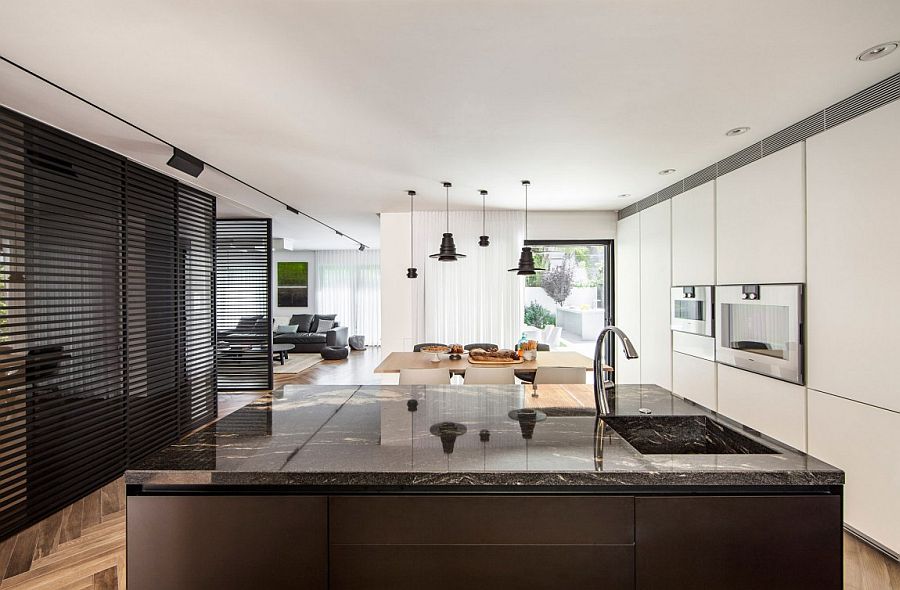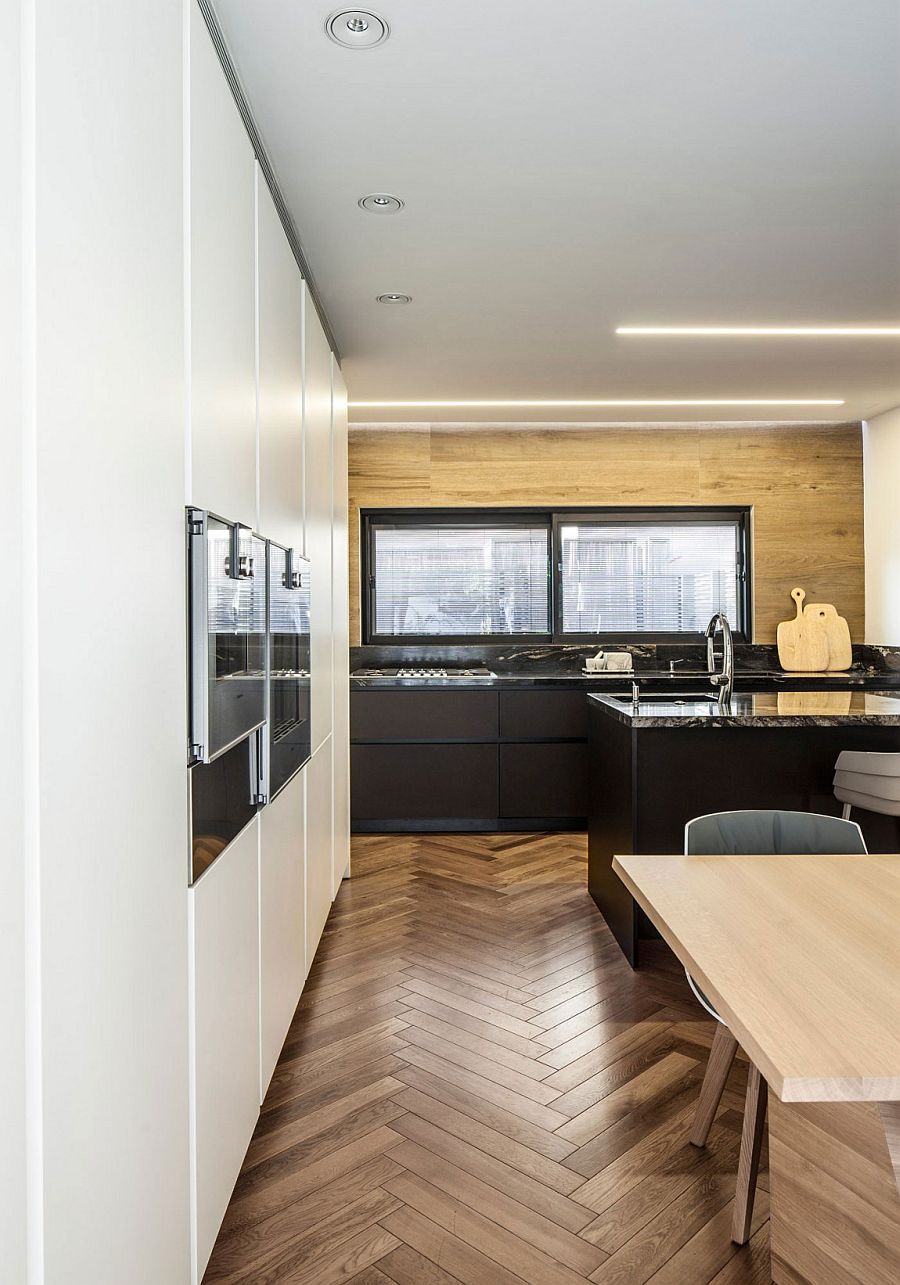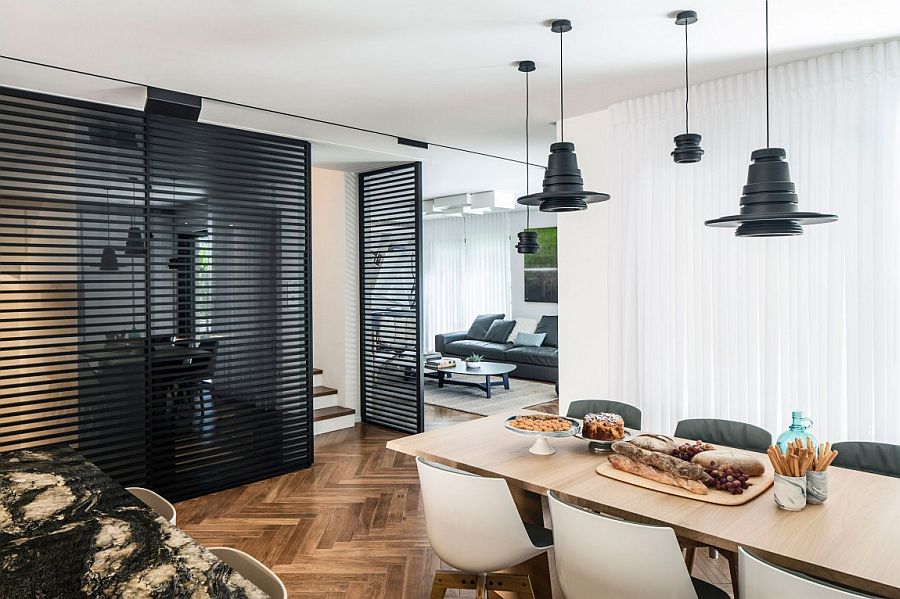 It is the top floor that houses the master bedroom along with the other kids' rooms, and innovative furniture and smart, space-savings solutions transform these rooms into efficient and elegant hubs. A cool chest of drawers acts as the headboard in the master bedroom, while the bedroom closets lead the way towards the bath that is completely covered in stone. Adapting to the needs of its denizens and using fun geometric shapes and contrasting textures to keep the interior interesting, this Israeli home is designed to evolve with changing lifestyle choices and decorating trends. [Photography: Amit Geron]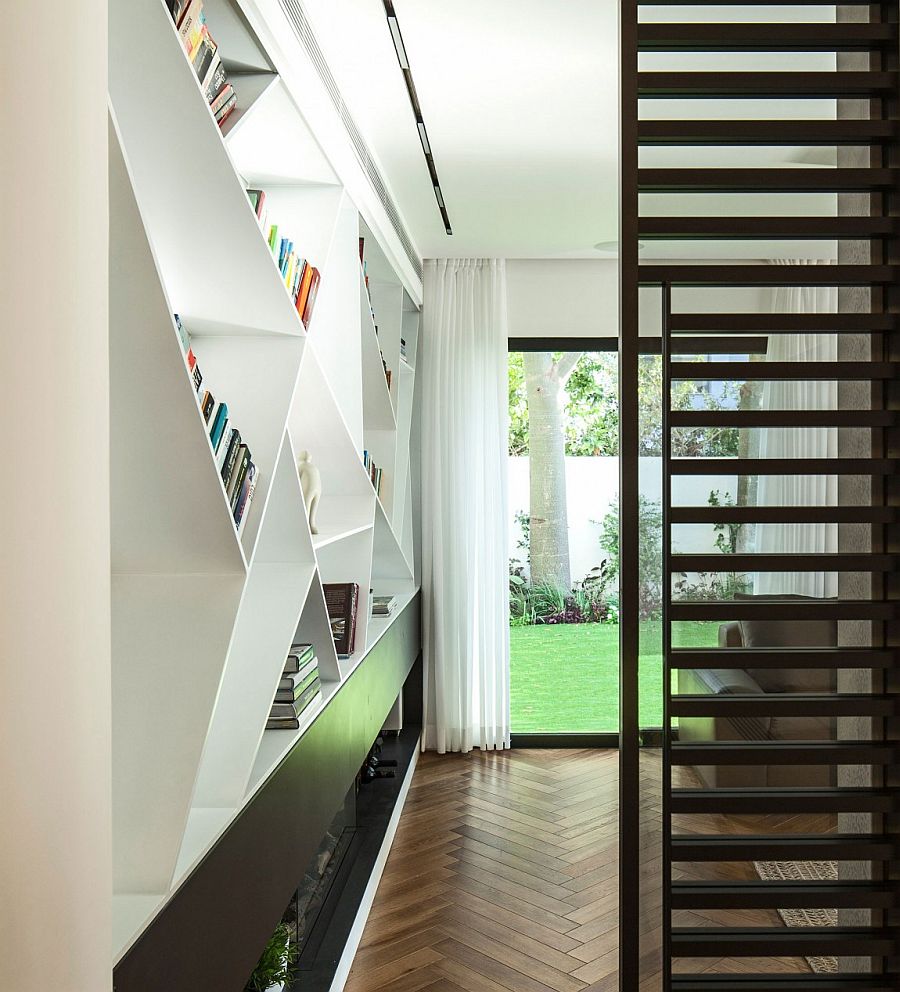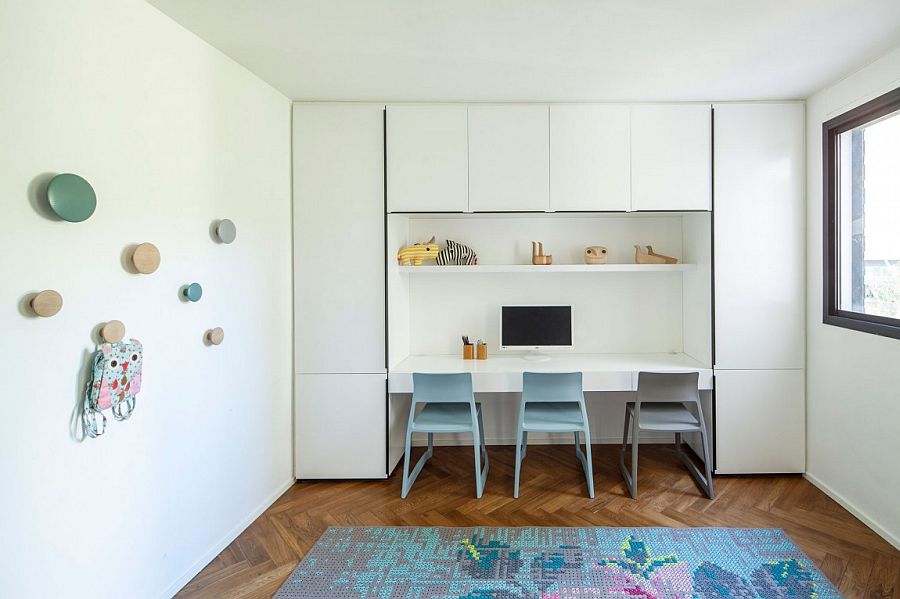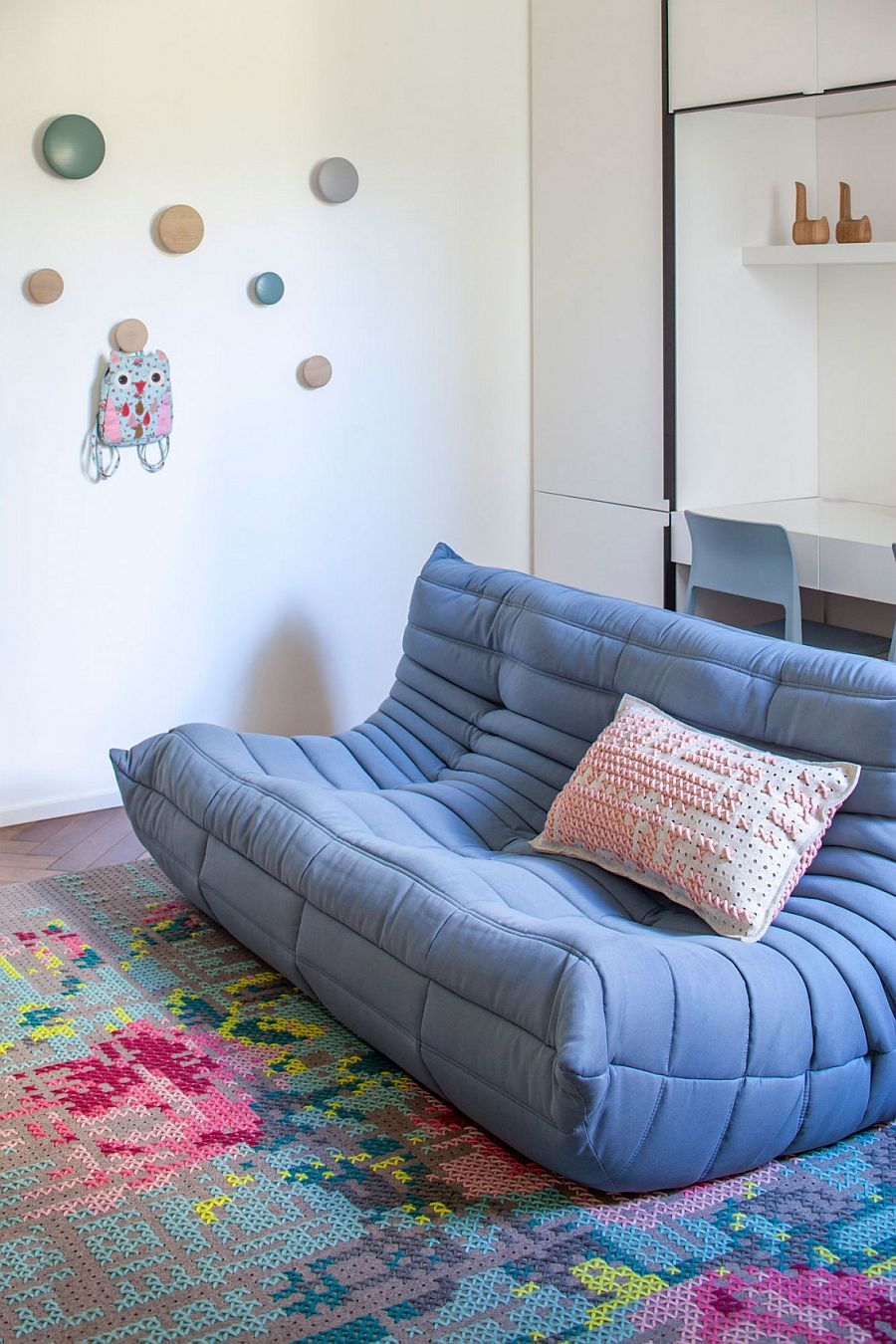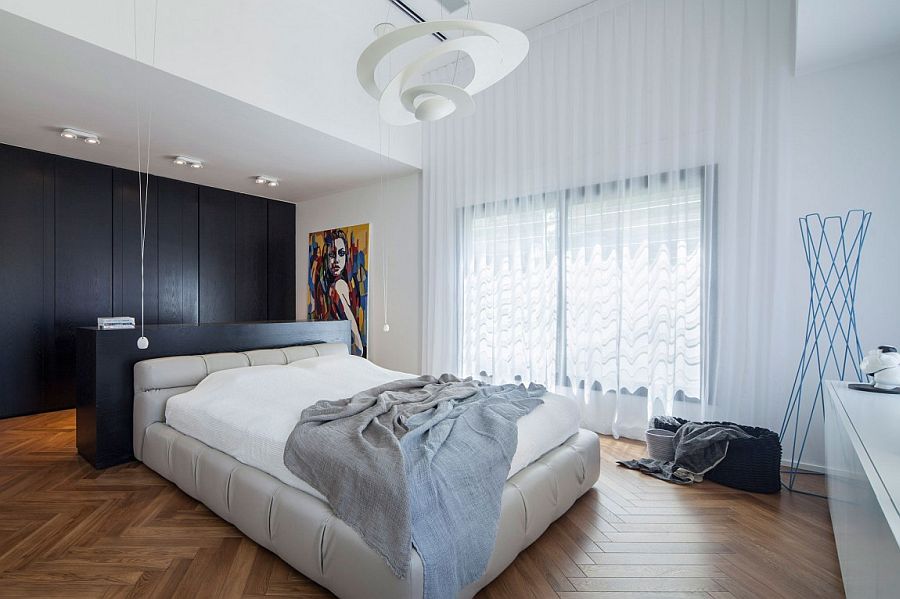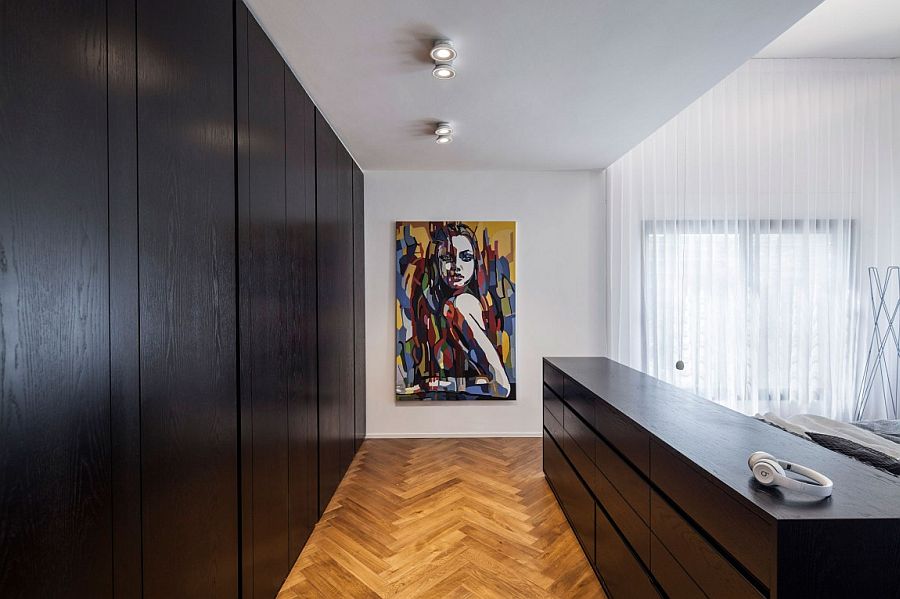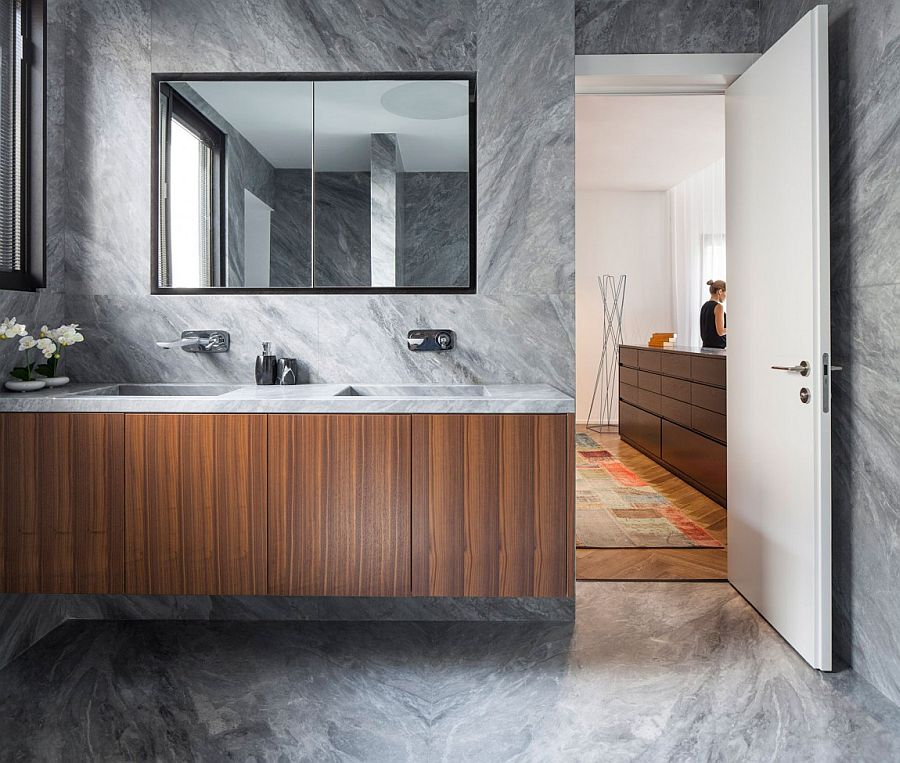 Within the framework of a productive dialog with the clients, we created a restrained, modern space, free of excessive decorations. A pallet of materials and colors were chosen that was pleasant and harmonious for our clients. The materials and the textures that were chosen have contrasts that create a slight tension between the elegant and the industrial.