Contemporary offices are a far cry from those boring cubicles of the 90's that seem both constraining and impersonal. Today's offices feel much more vibrant, individual and inviting. They are a careful blend of quiet, working stations that improve work productivity and open, social zones that encourage sharing of ideas and experiences. The individual is as essential as the team and vice-versa. Bringing precisely this philosophy to the CLOUD Coworking Office in Barcelona is the gorgeous design from MESURA that transports you into a radiant world of white!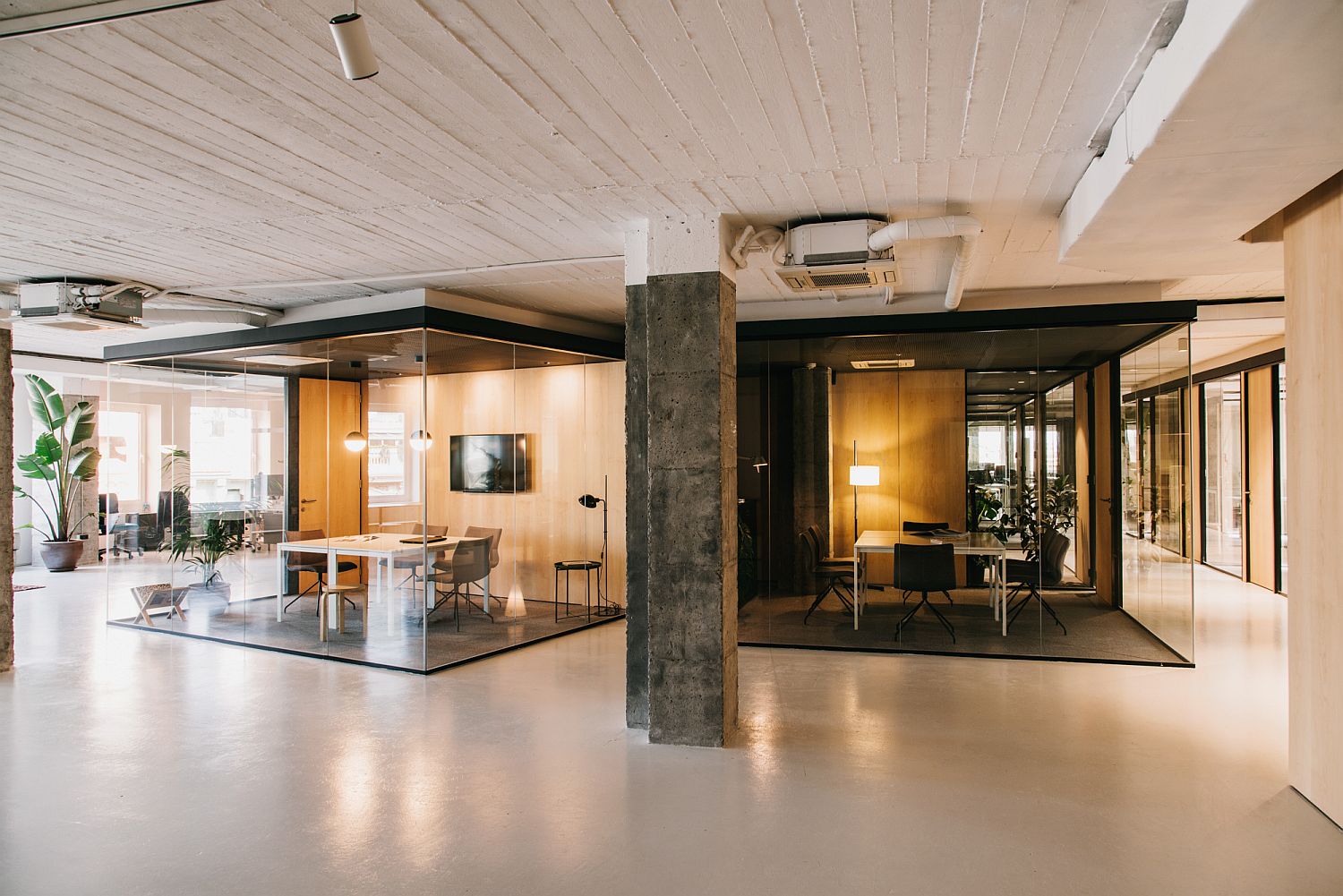 The 750-sqaure-meter office in Barcelona holds ten private offices, 70 individual workstations and two spacious meeting rooms along with relaxing common areas that bring employees together. White is the color of choice for the backdrop and a flood of natural light adds to this 'spacious' visual appeal. Indoor plants and pops of yellow bring color to the neutral space while concrete pillars and glass cubes usher in textural contrast. There is a certain inherent industrial vibe throughout the office and it peeks through the curated, contemporary finish wherever possible.
RELATED: Exclusive Industrial Loft in Barcelona Invites Nature Indoors!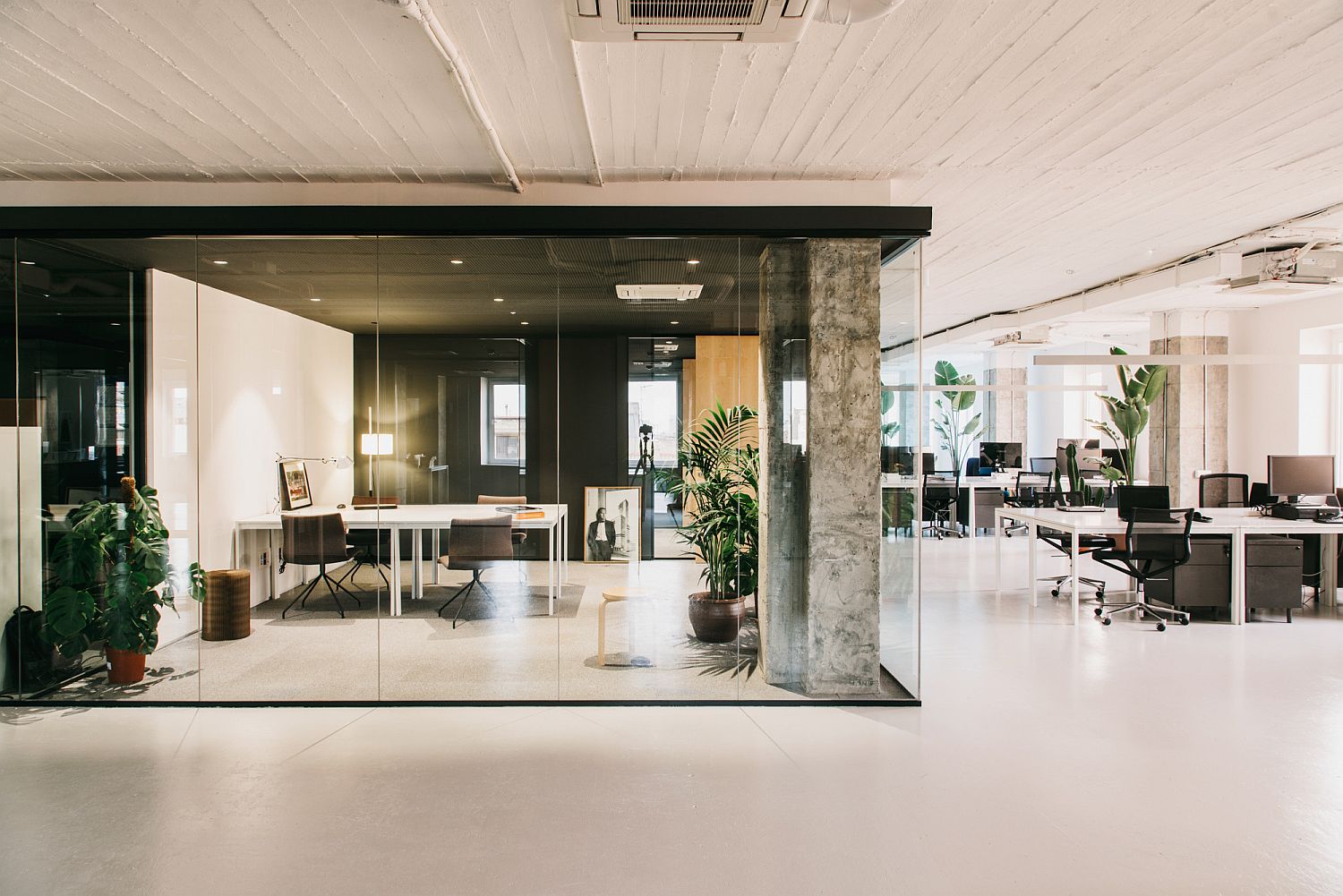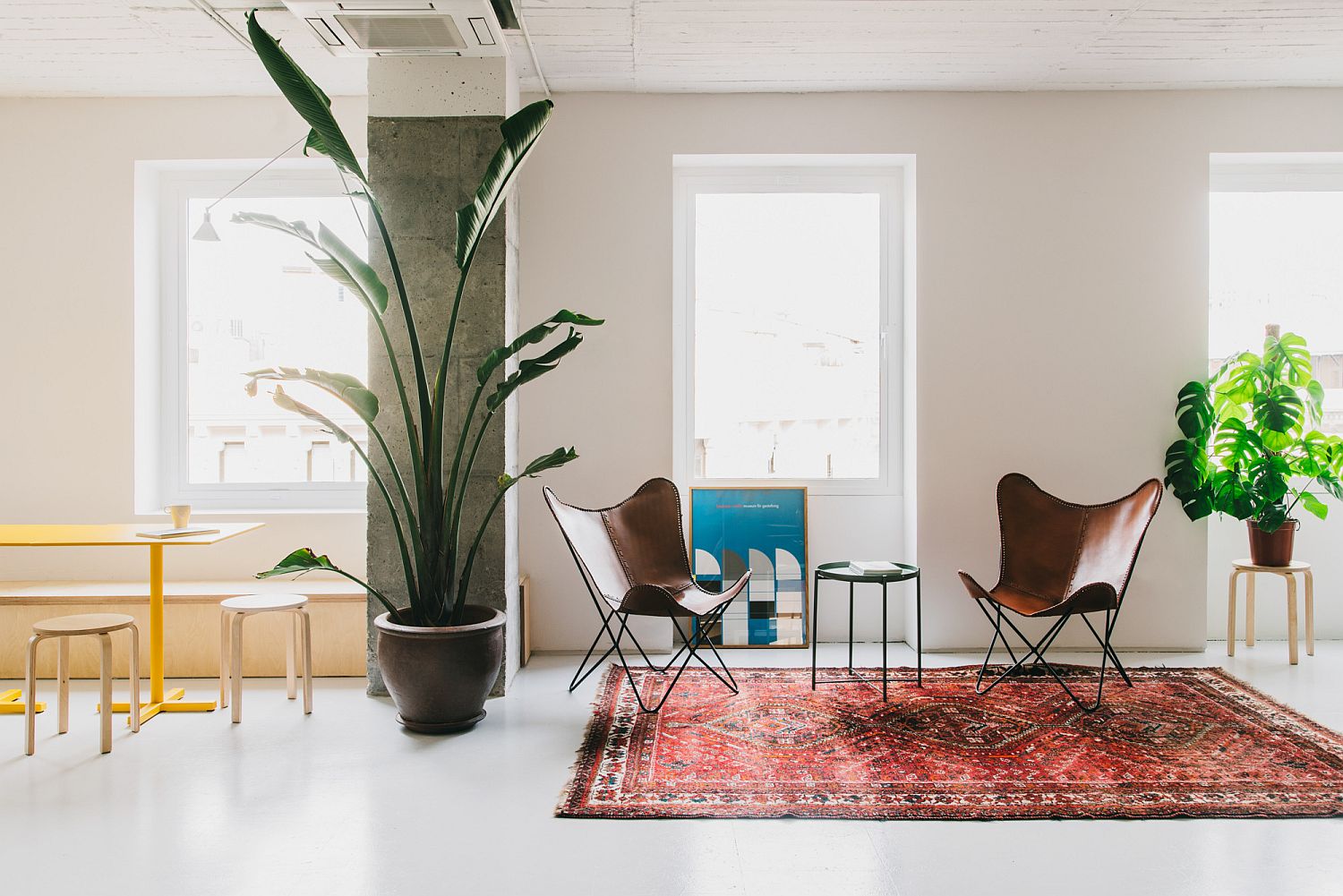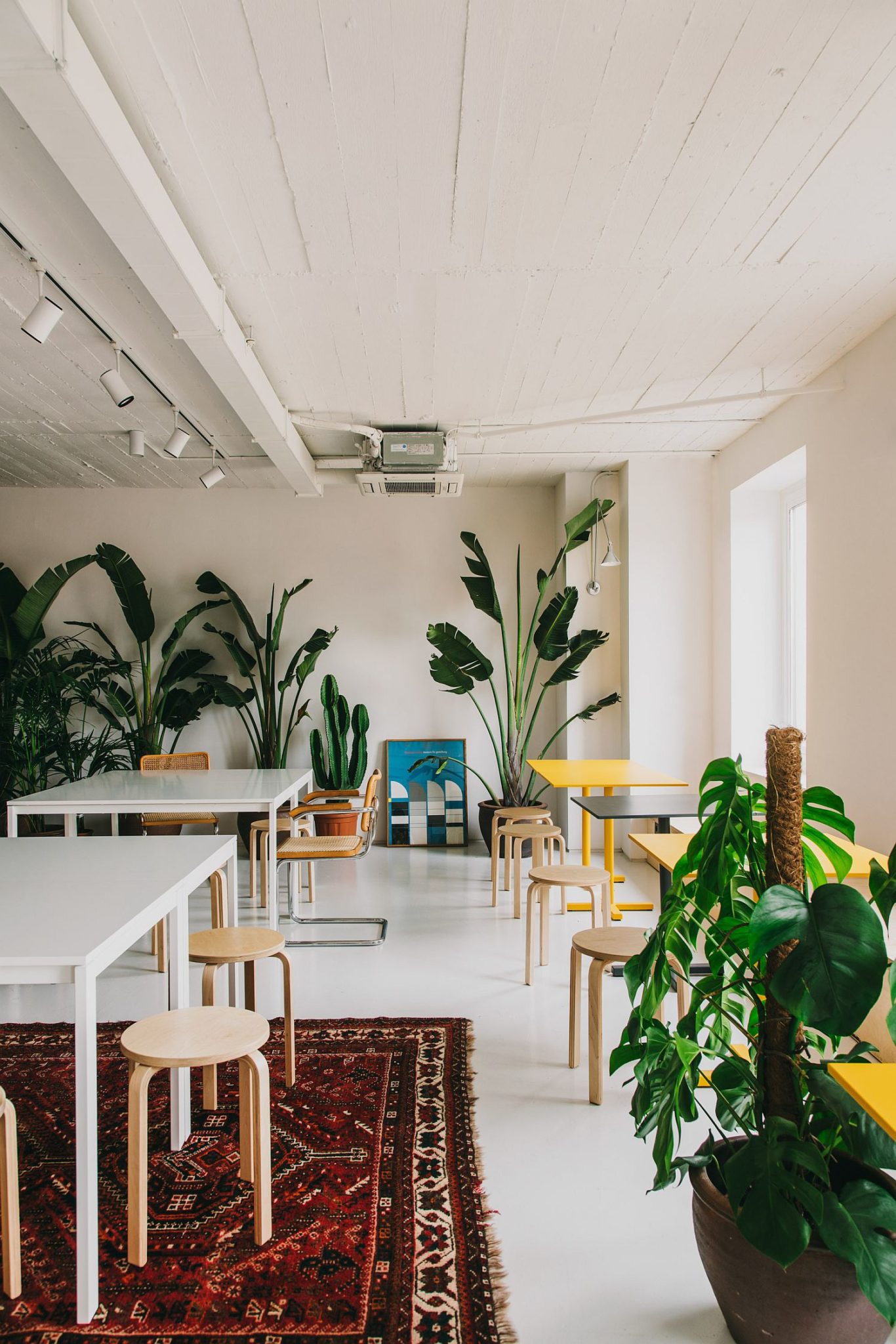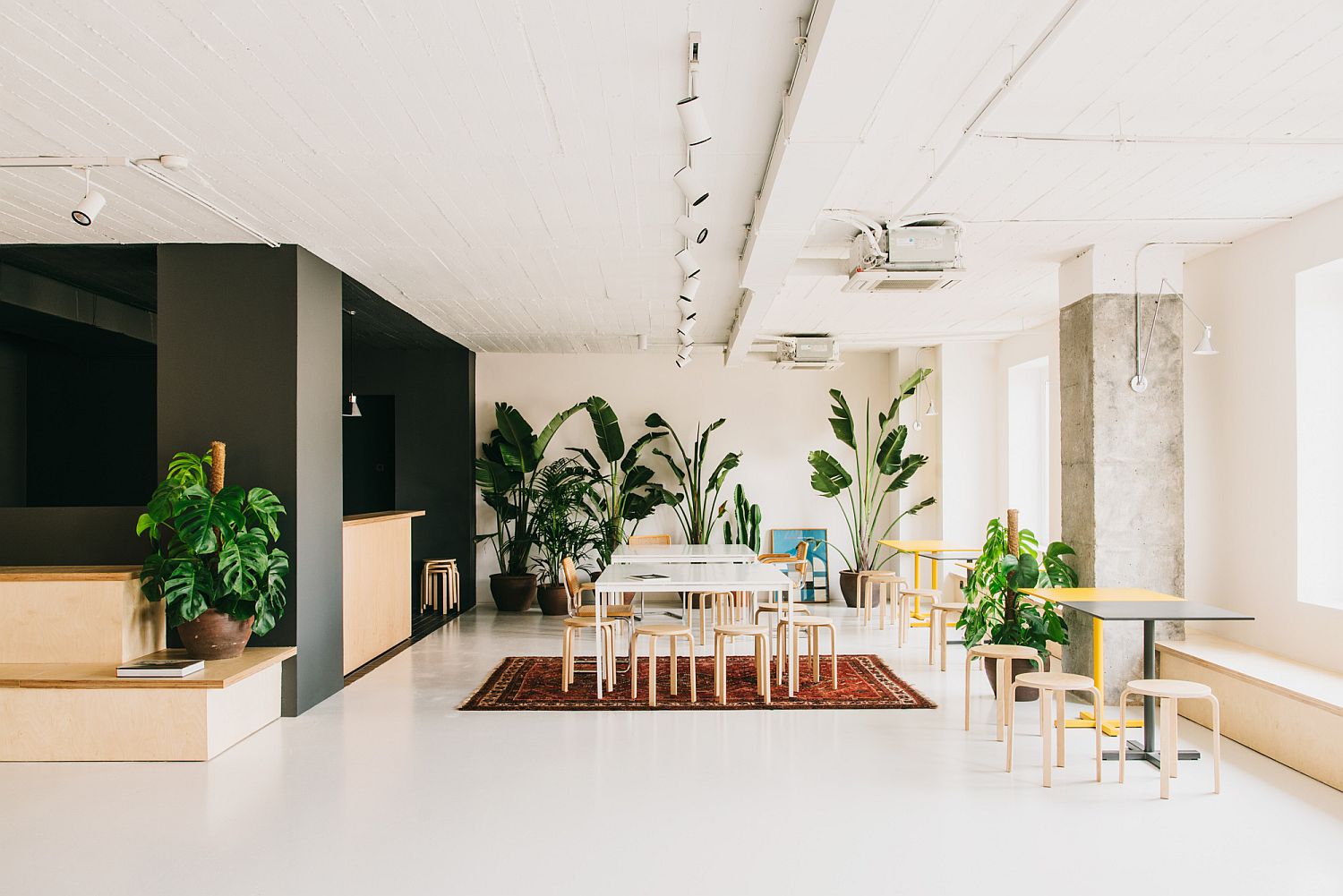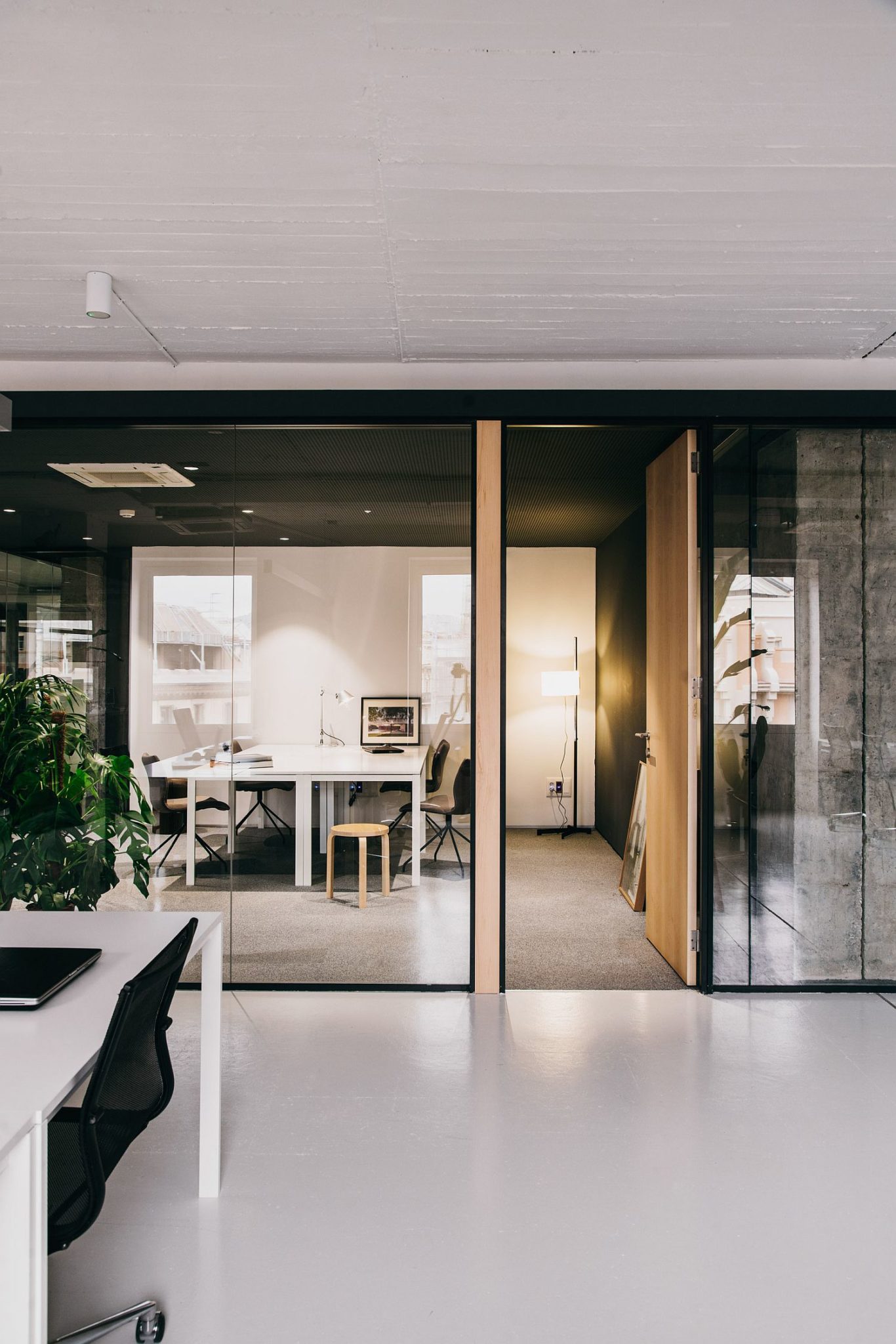 The dark frame of the glass walls anchors the light, breezy interior with long corridors and built-in wooden benches providing impromptu areas for a quick chat. Flexibility in arrangement of the working areas and lovely track lighting put the final touches on a stylish and serene office that is surely bound to drive away your Monday morning blues. [Photography: Salva López]
RELATED: This Adaptable and Versatile Office Finds Space inside a Barcelona Warehouse!