The Tea room or the Teahouse is an essential component of Chinese culture and tea is viewed as an entity that drives away negative force from your body, cleanses it and fills one with positive energy. The serene backdrop in which one shares tea with friends and family has plenty of cultural significance and Taohuayuan in Nanjing, Jiangsu, China aims to translate it into a more modern setting. Surrounded by a lush green forest landscape, this contemporary Teahouse presents a clean, refined silhouette. Marble and glass have been used by CL3 Architects in a crisp and clear fashion to ensure that minimalism of the space is left undisturbed.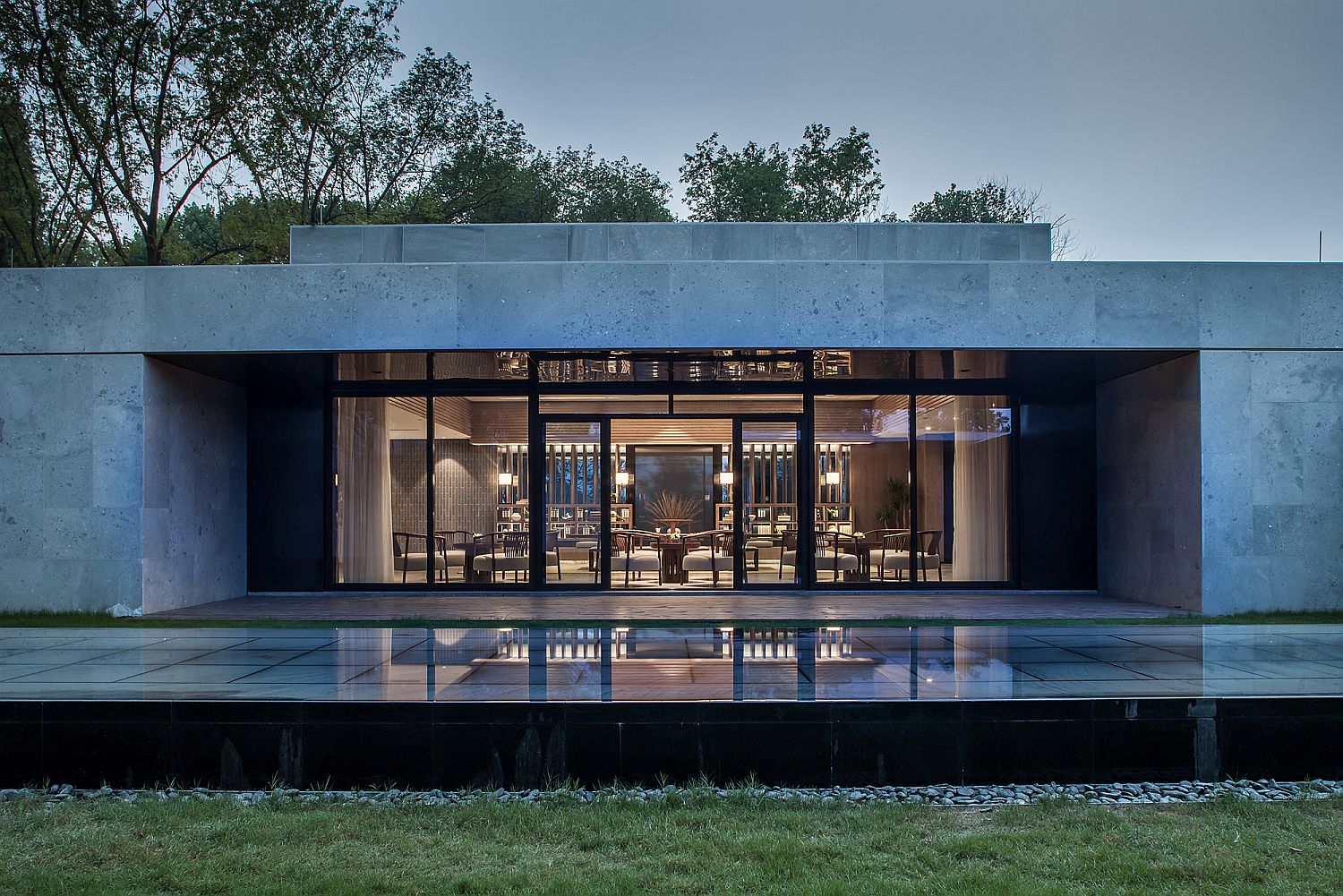 On the inside, it is walls of wood with vertical slats that steal the show even as lantern-style lighting, bamboo finishes, wooden décor and cleverly placed river rocks create a sense of harmony and elegance. Custom décor used for the project along with the plush floor pillows provides the perfect space of a cup of tea even as a flood of natural light fills the interior with freshness and calm.
With sweeping dining zones that offer plenty of sitting space for guests a innately minimal setting that helps you relax and rejuvenate and beautiful lighting that accentuates the beauty of the high ceiling and contrasting low-slung furniture, this Teahouse has been designed ever so masterfully! [Photographs: Nirut Benjabanpot]
RELATED: Tranquil Forest House With a Sustainable Modern Design in the UK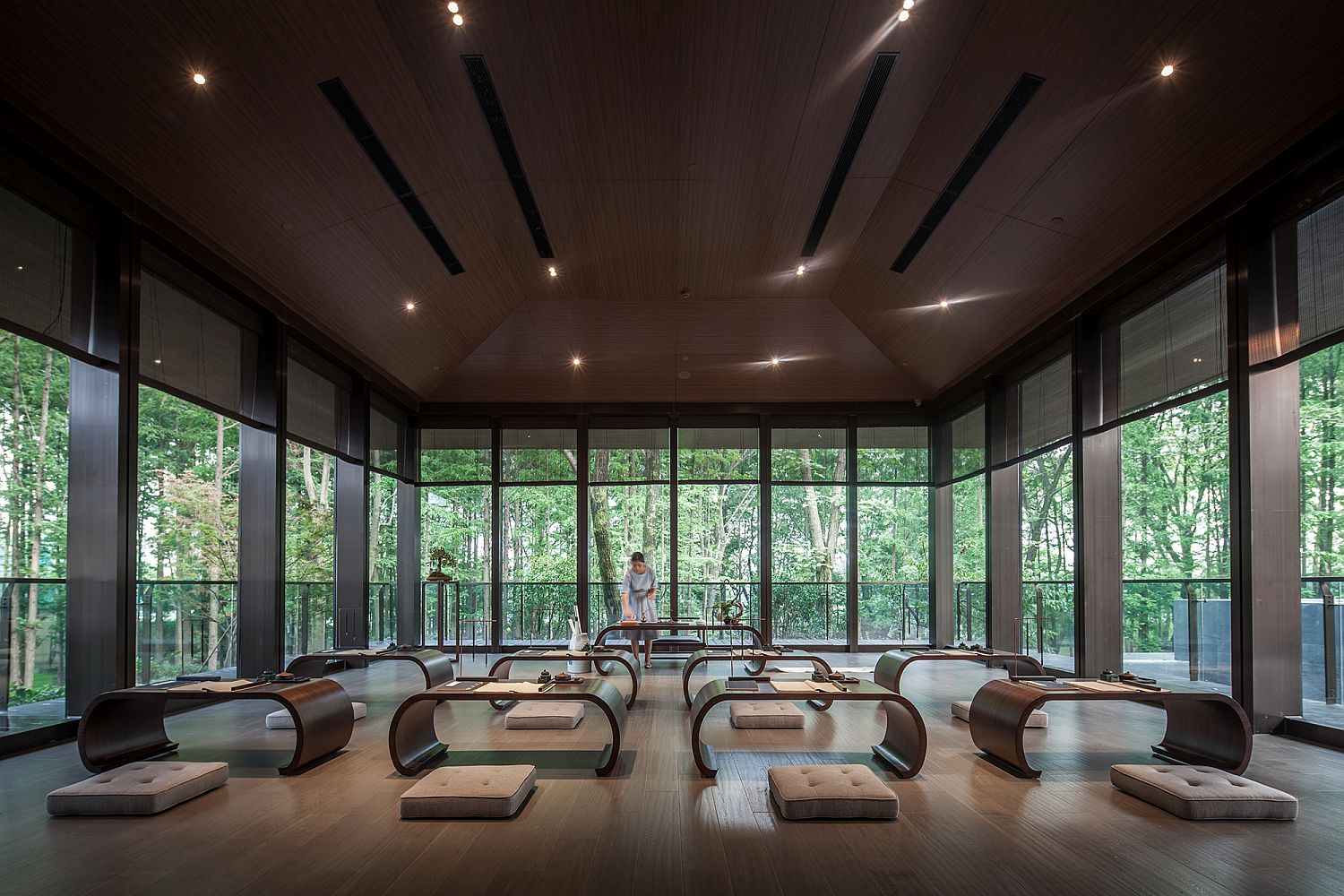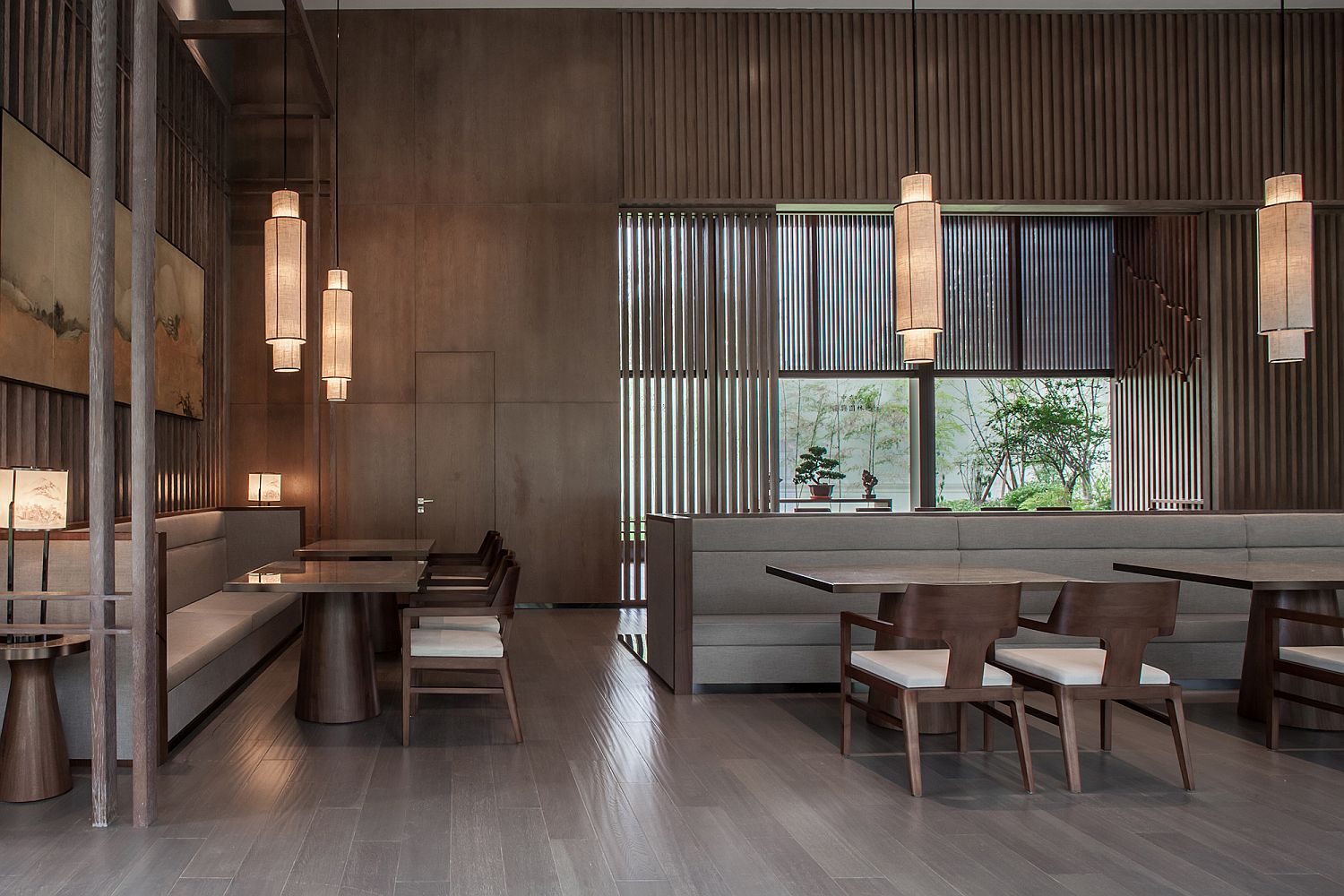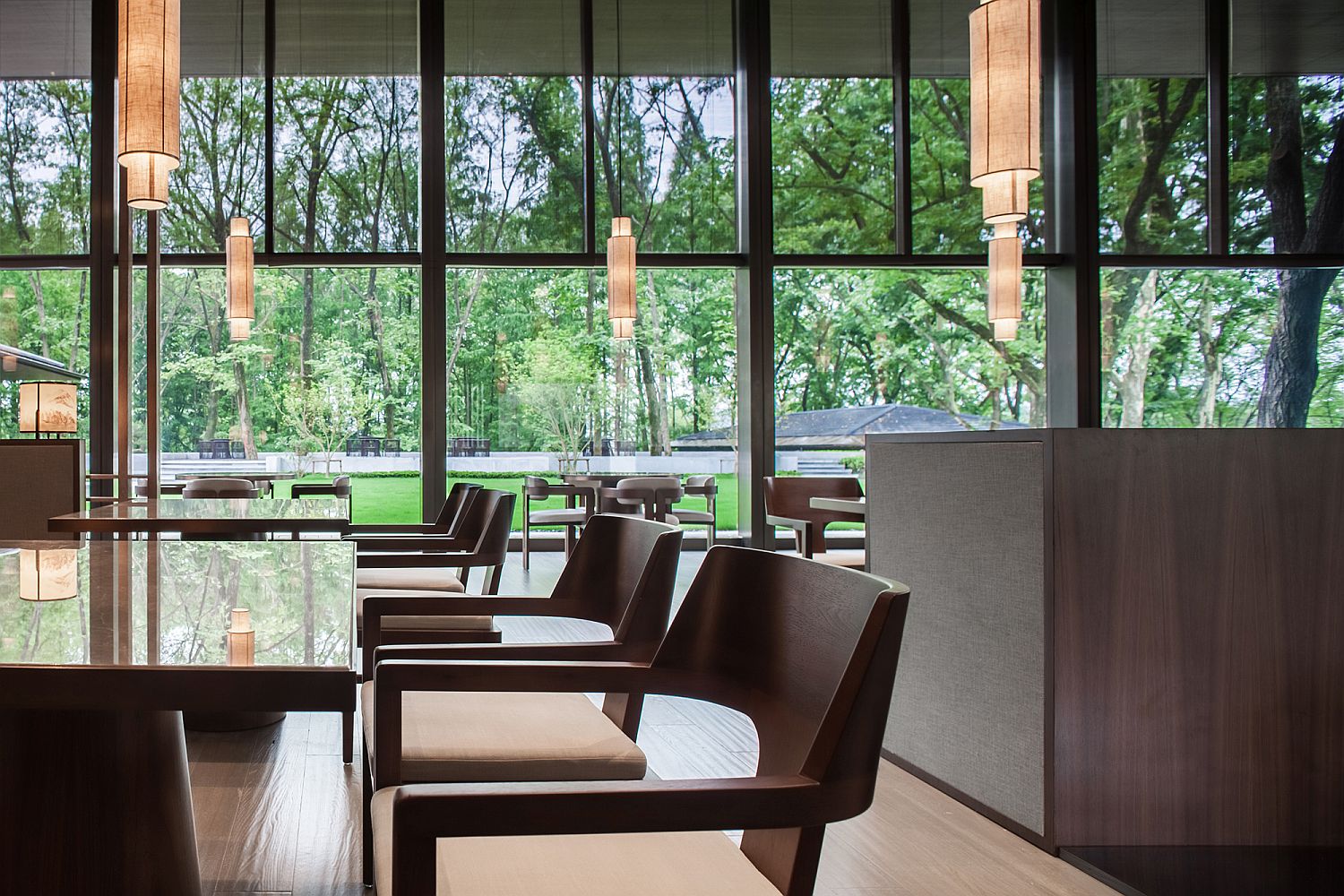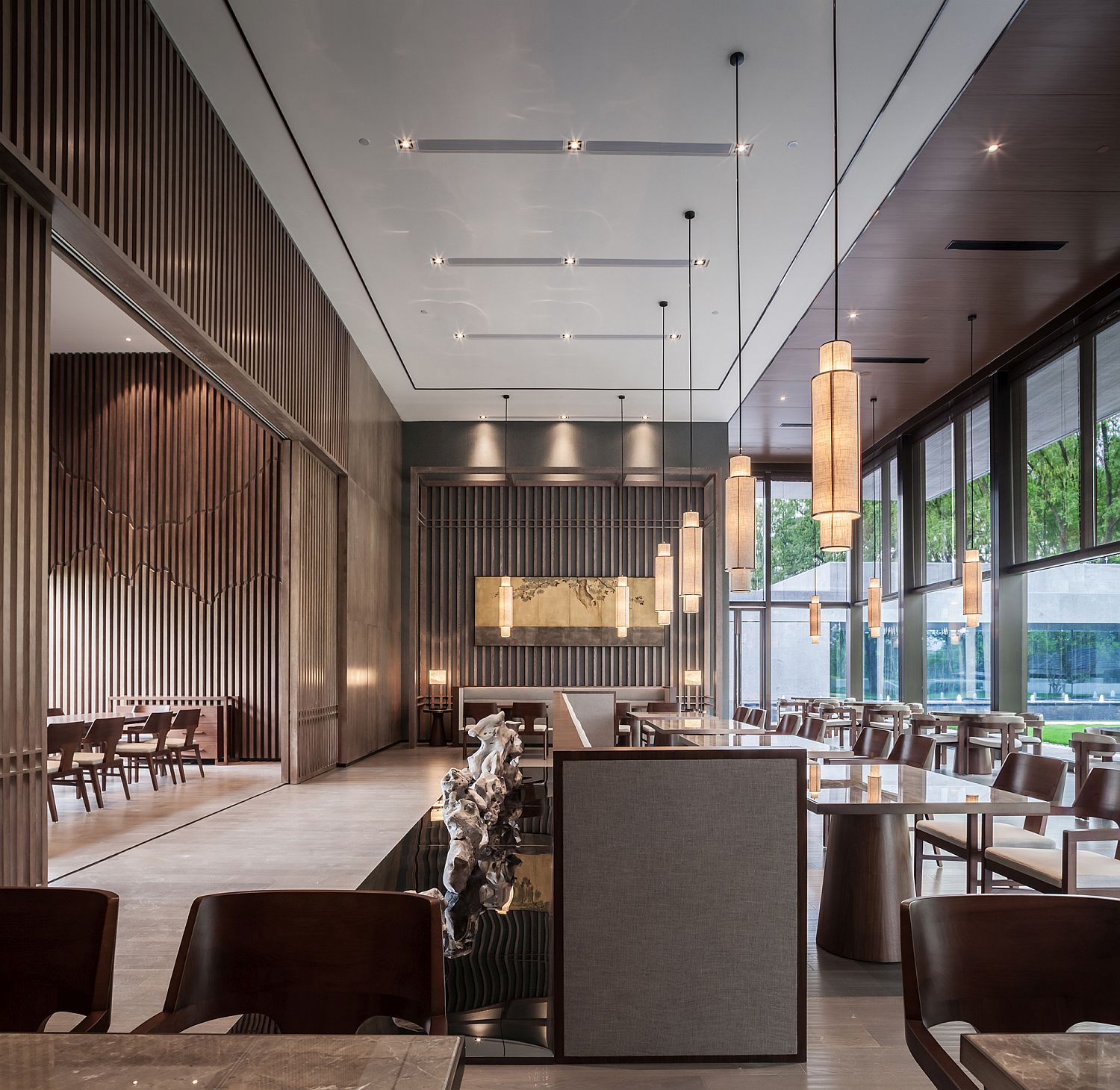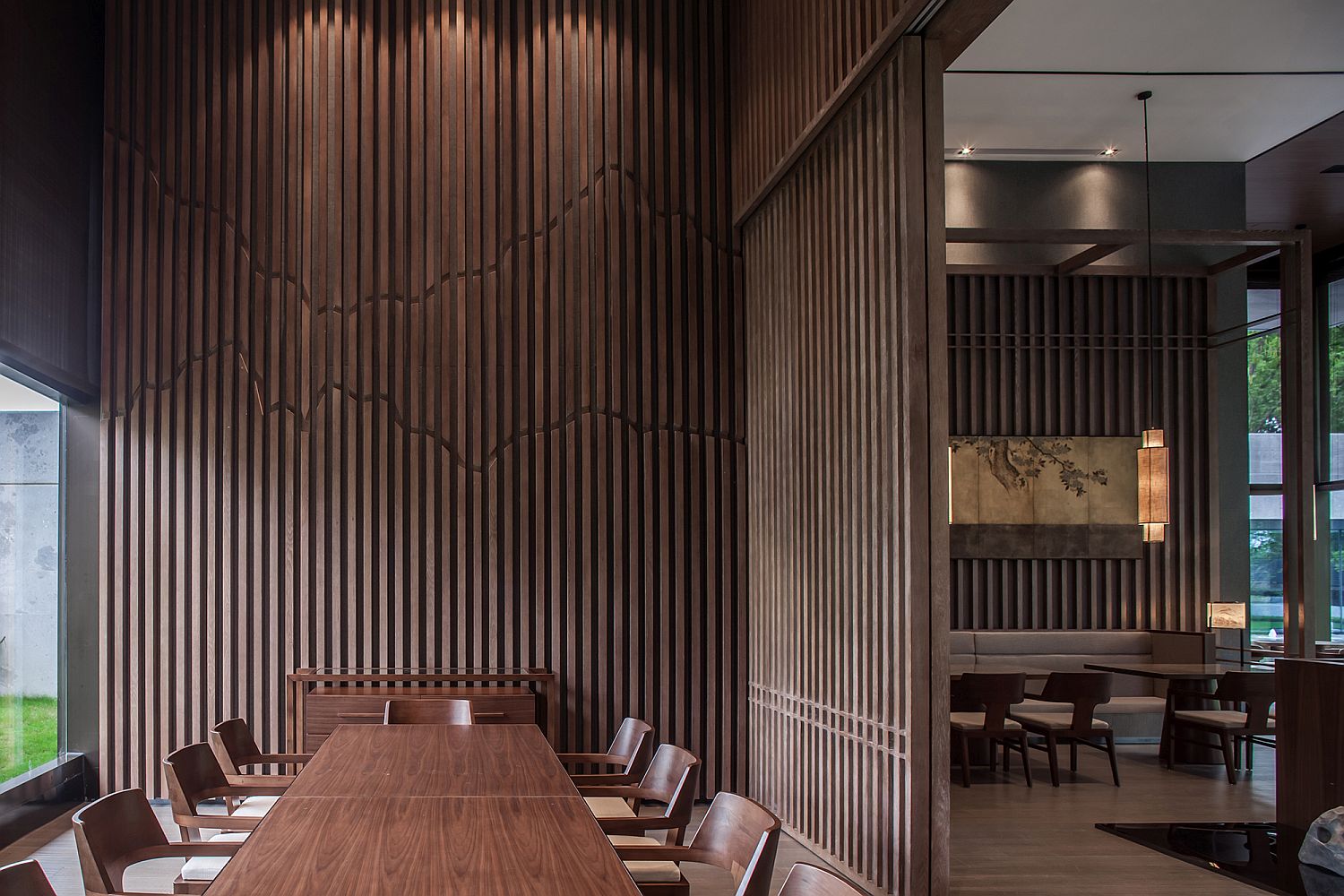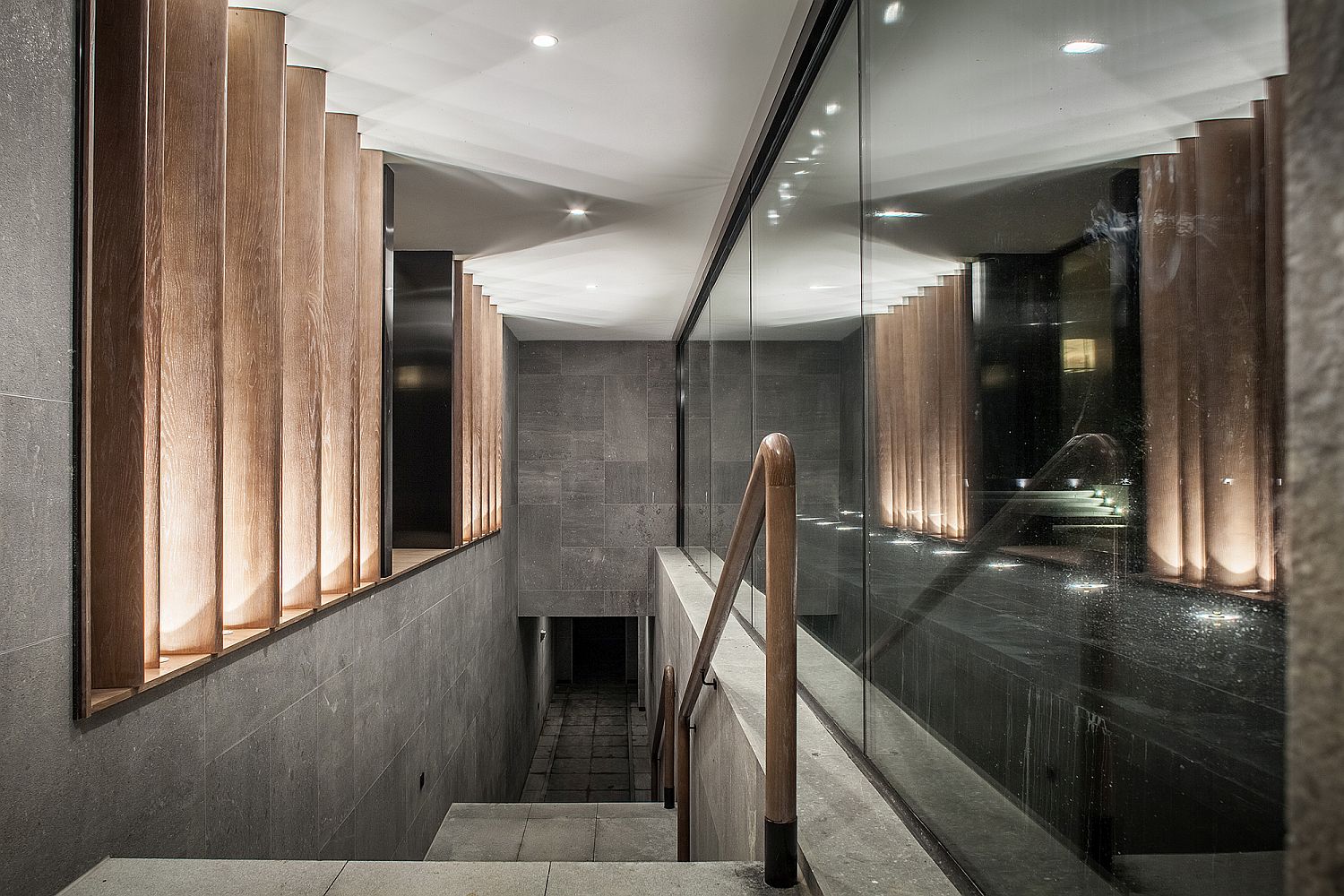 The overall palette remains simple and soft, incorporating traditional elements like scholar rocks, lanterns, paintings and works of art to create a tranquil environment that is one with nature. Scholar rocks are massive rocks recovered from the river beds with naturally eroded holes and wrinkles. 6 massive rocks sits on a platform of black mirror simulating water reflection. This serves as a piece of art installation as well as dividing the teahouse into semi-private zones.
RELATED: Two Barns House: Inspiring Contemporary Home In Poland