The idyllic little town of Chicureo in Colina, Chile is renowned for its scenic landscape and many haciendas filled with greenery. Presenting a striking contrast to its serene, rustic backdrop is the fabulous Rosales Quijada House with its wood and concrete contemporary structure that leaves you mesmerized. Wooden slats and a cantilevered top level create a striking street façade that sets this family home designed by GITC Arquitectura apart from its more modest neighbors! And on the inside, it is the division of private and public spaces across two different levels and a double-height living space that define its modern aesthetics.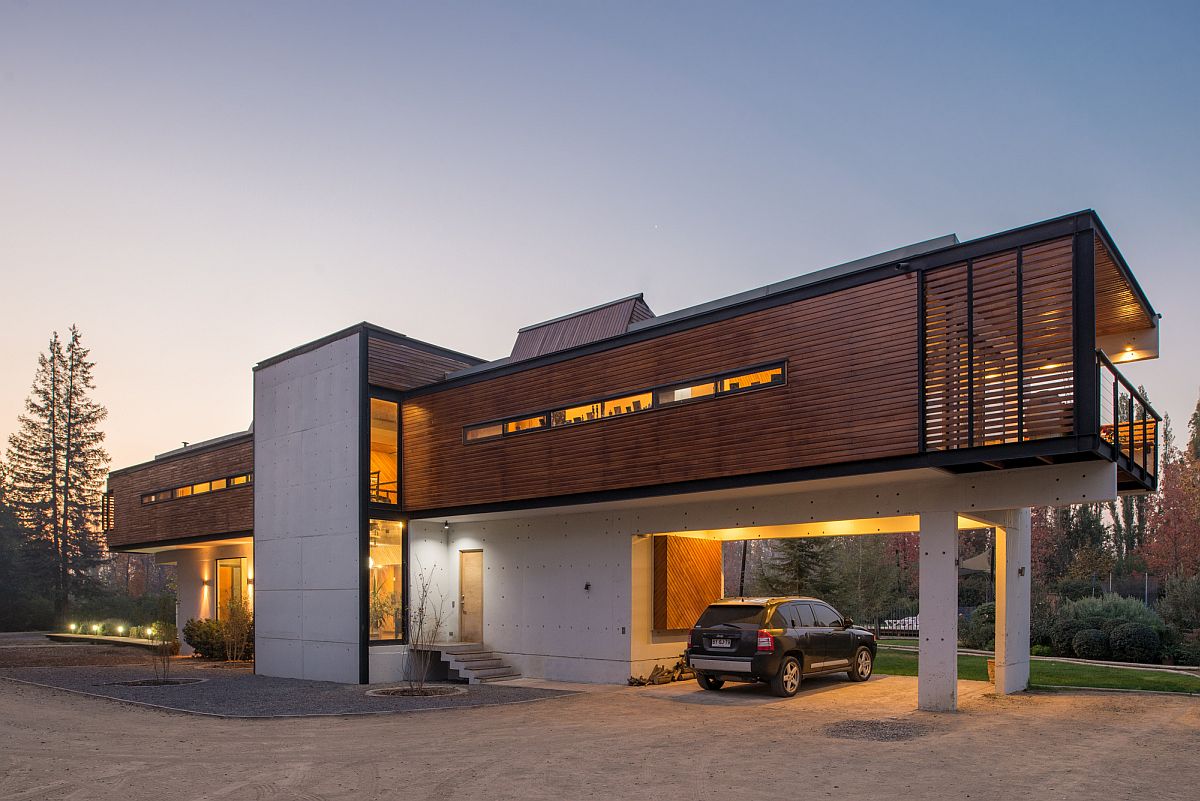 The lavish home was specifically crafted to meet the demands of a modern family with two kids, and it is the lower level that contains the open, sunken living area, along with other social zones, the kitchen and the dining area. But it is the top floor that draws your attention with its 24-meter-long corridor that connects the parents' wing on the east side of the house with the kids' wing on the west, along with the balconies on both ends and the social zone in between. This fabulous fusion of different spaces is what gives the home its unique form and distinctive style, even while clearly defining each area.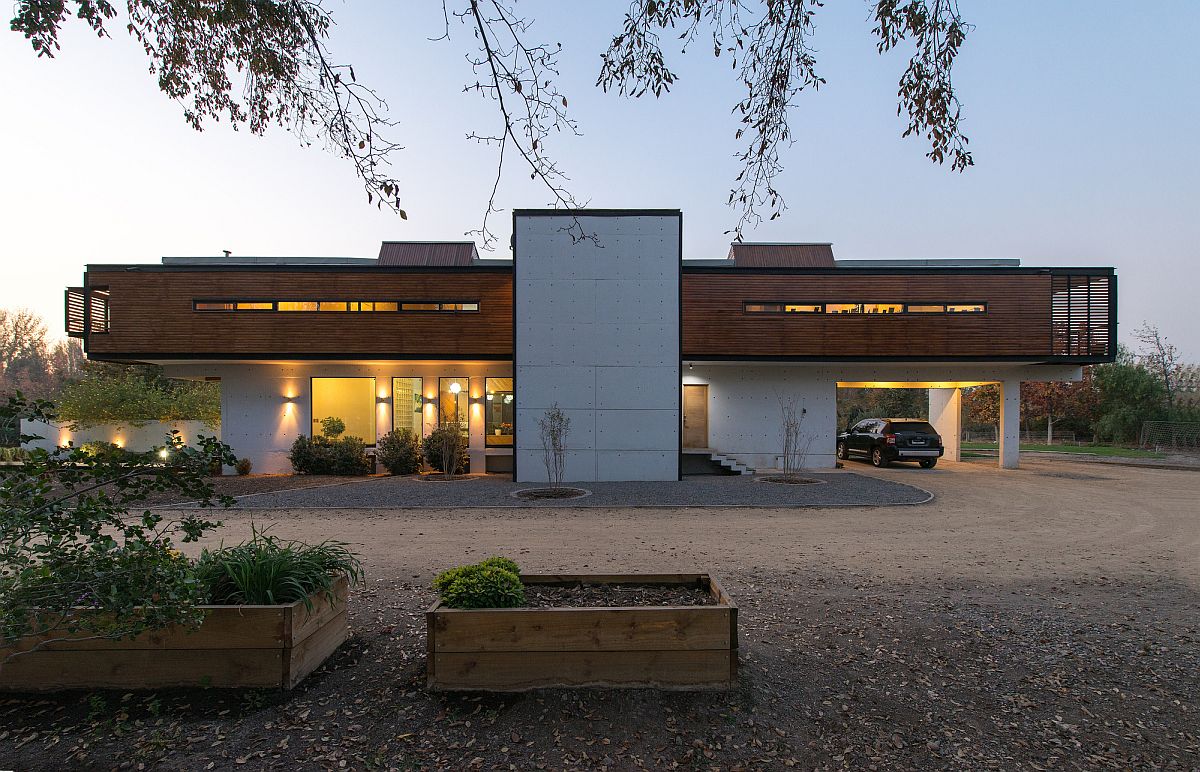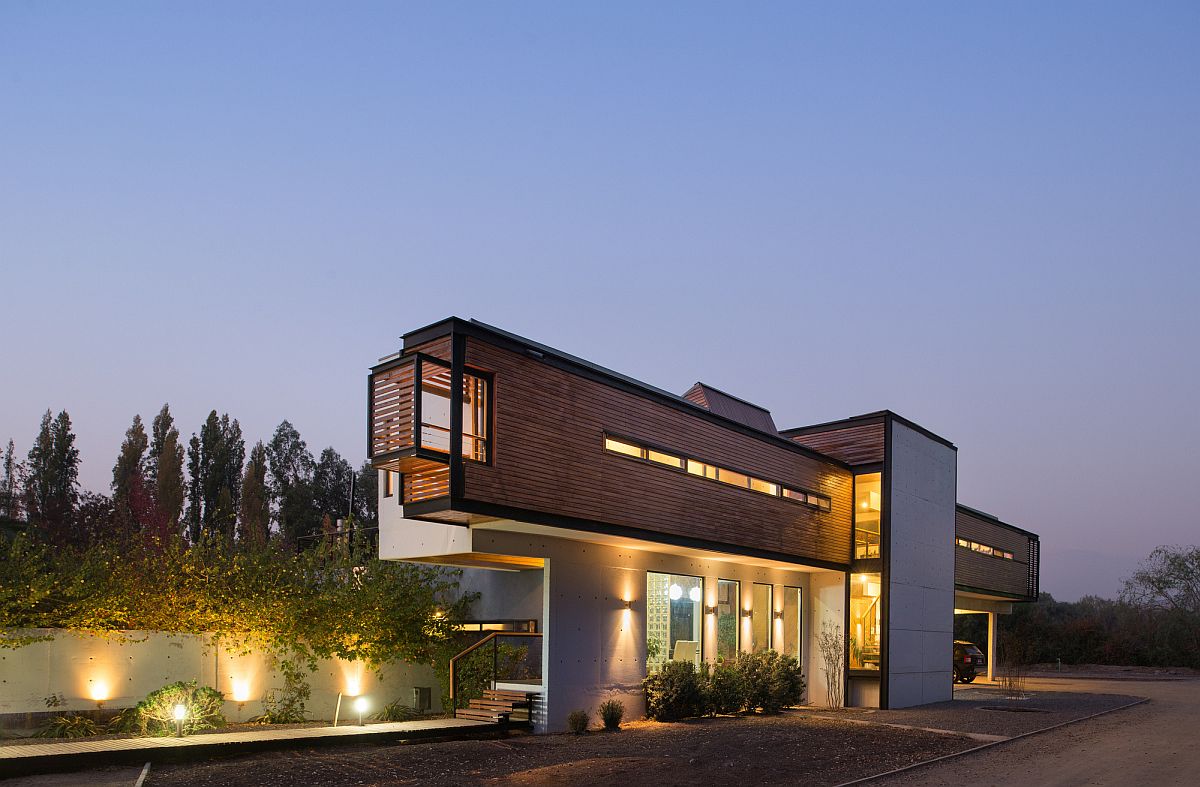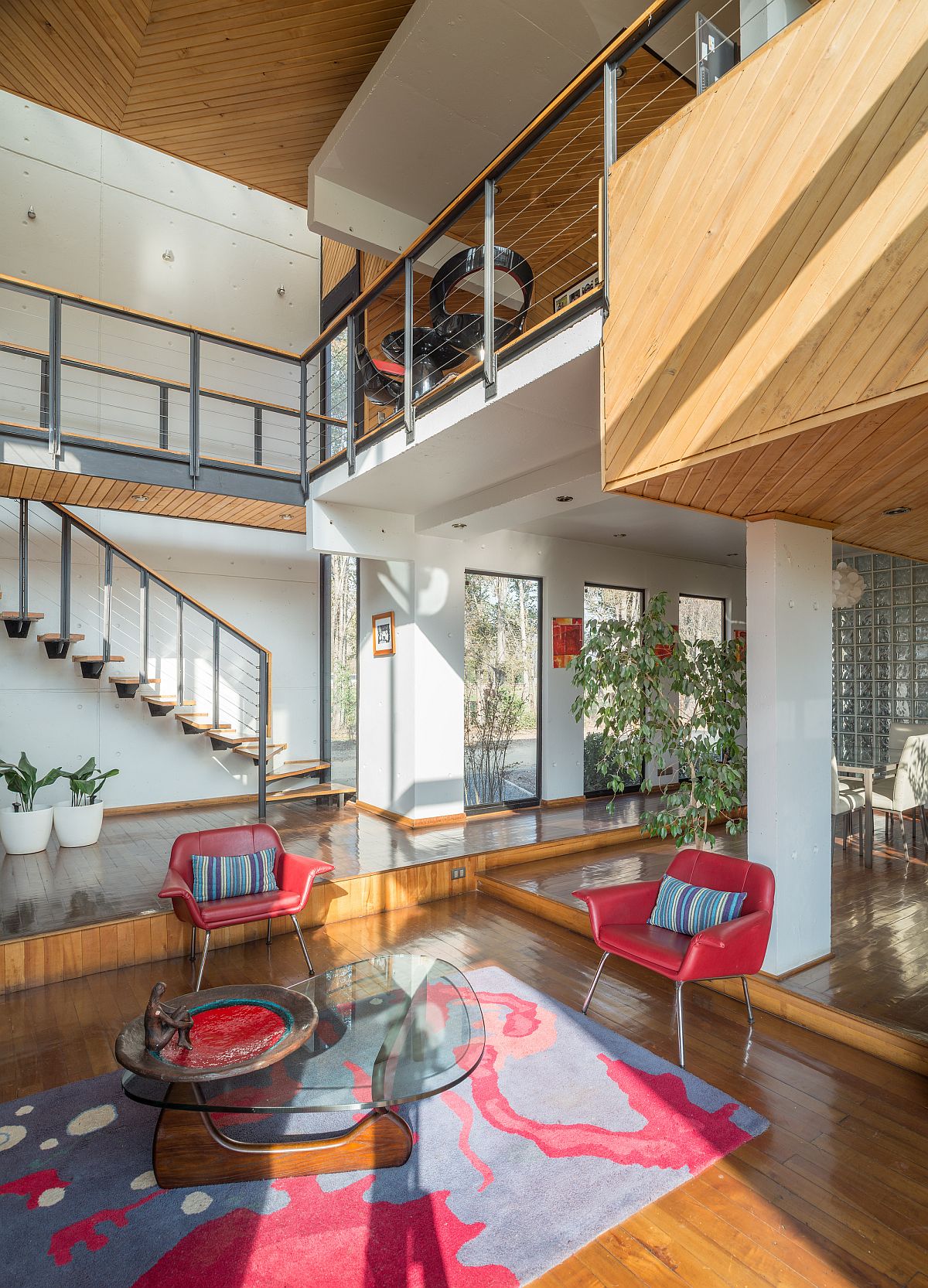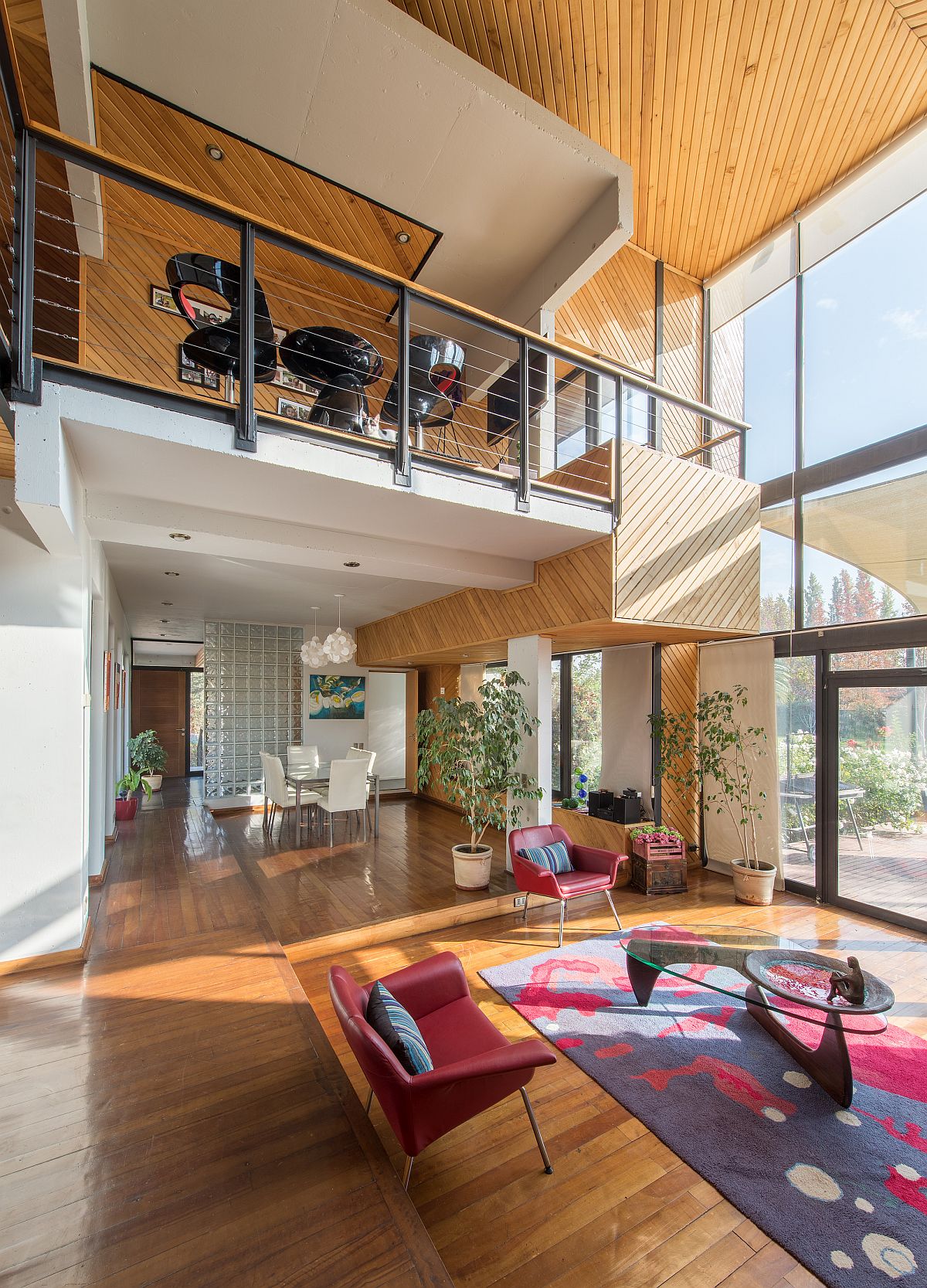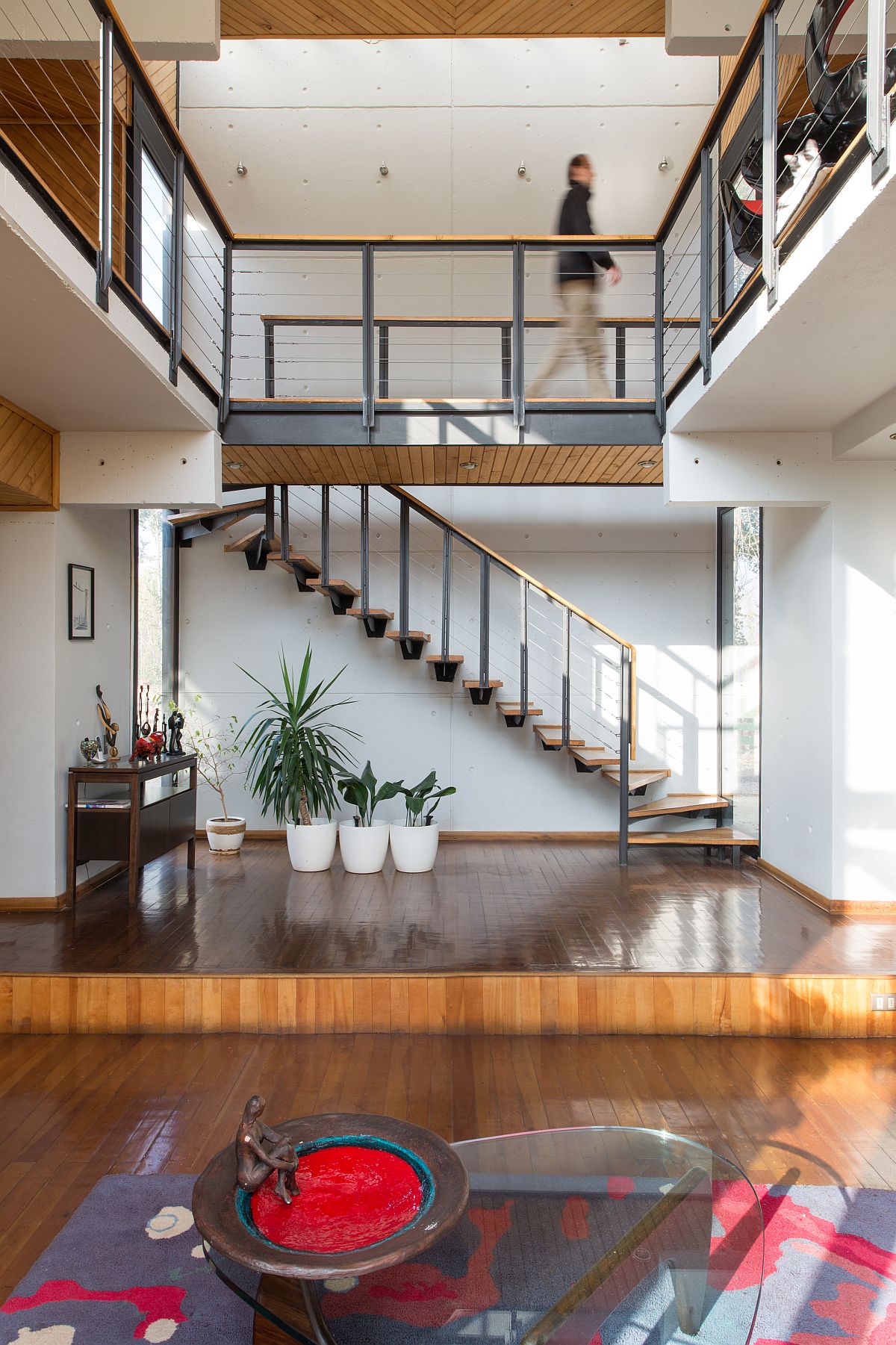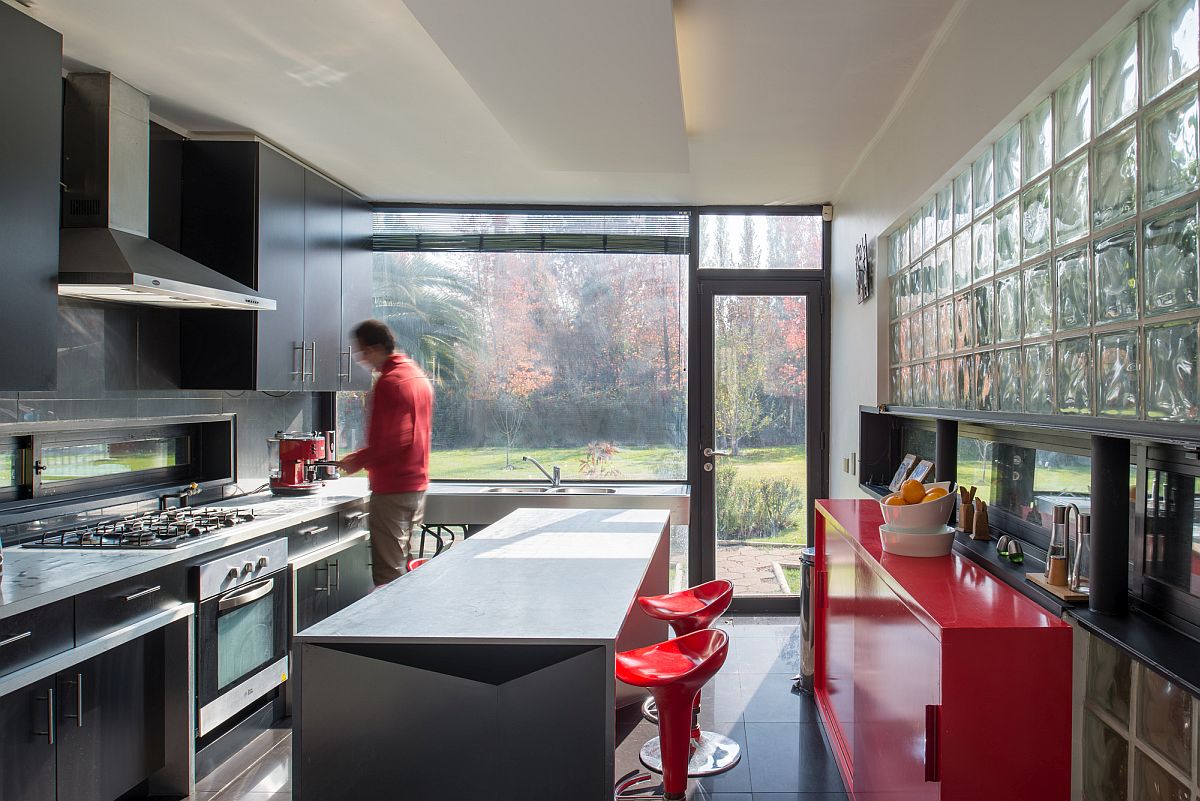 A seamless blend of locally sourced wood with concrete and steels ensures that there is ample textural contrast within the home, and large windows and glass doors bring in plenty of natural freshness. Another smart feature of this Chilean home is the glass brick wall in the kitchen that filters in sunlight and brings a multi-colored and dynamic aura to the space. Complete with colorful décor, aesthetic accessories and a dashing stairway that connects the two levels, this handsome Chicureo home surely moves away from the mundane. [Photography: Felipe Díaz Contardo]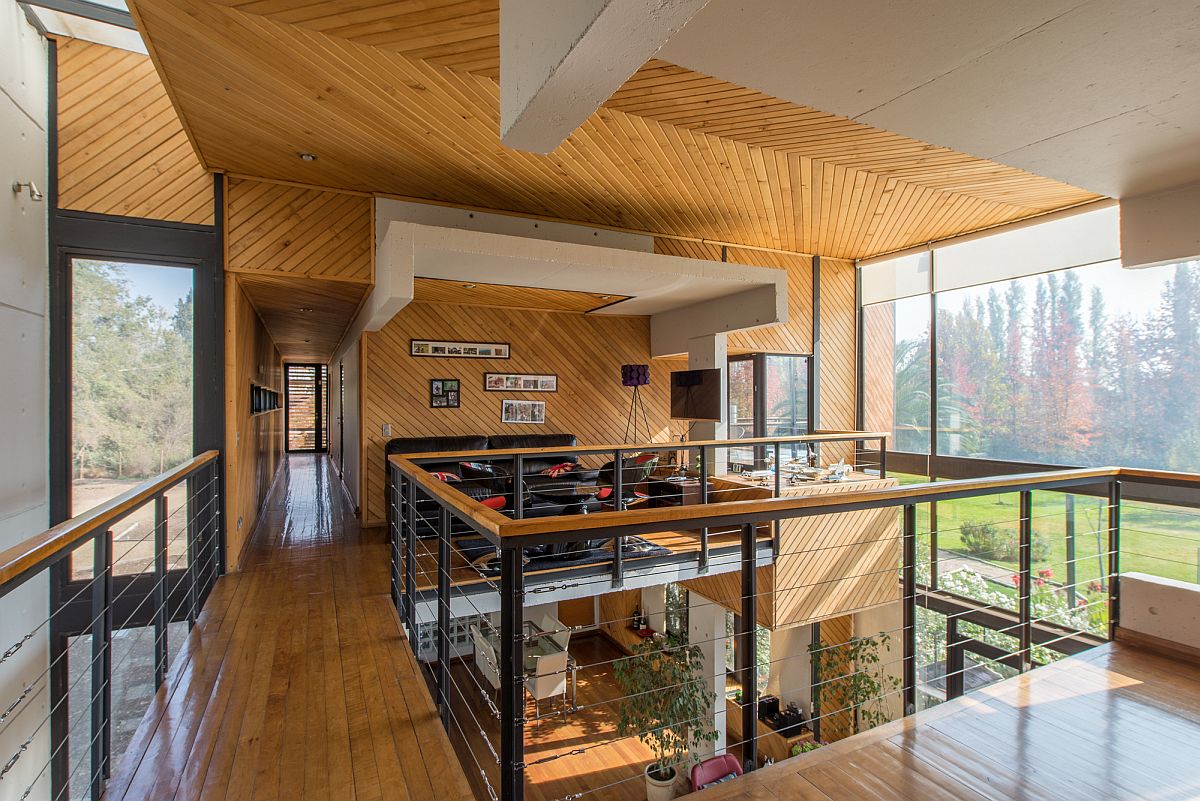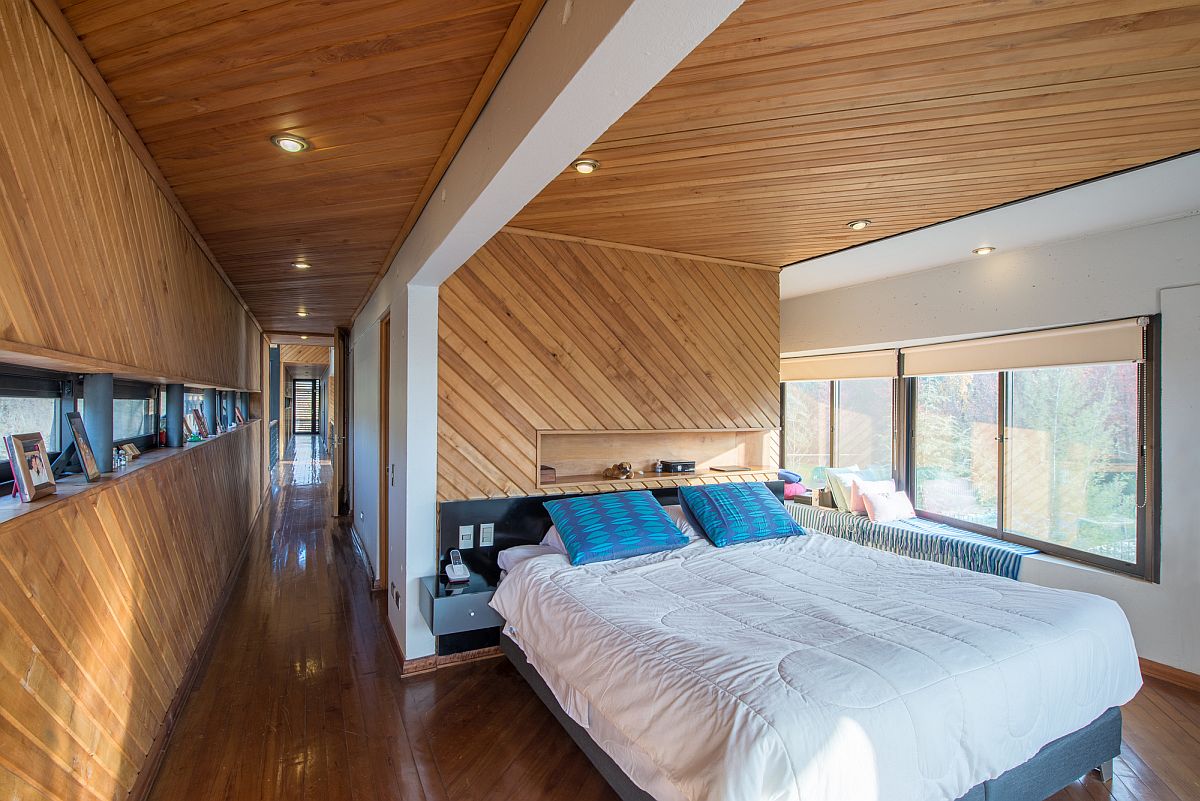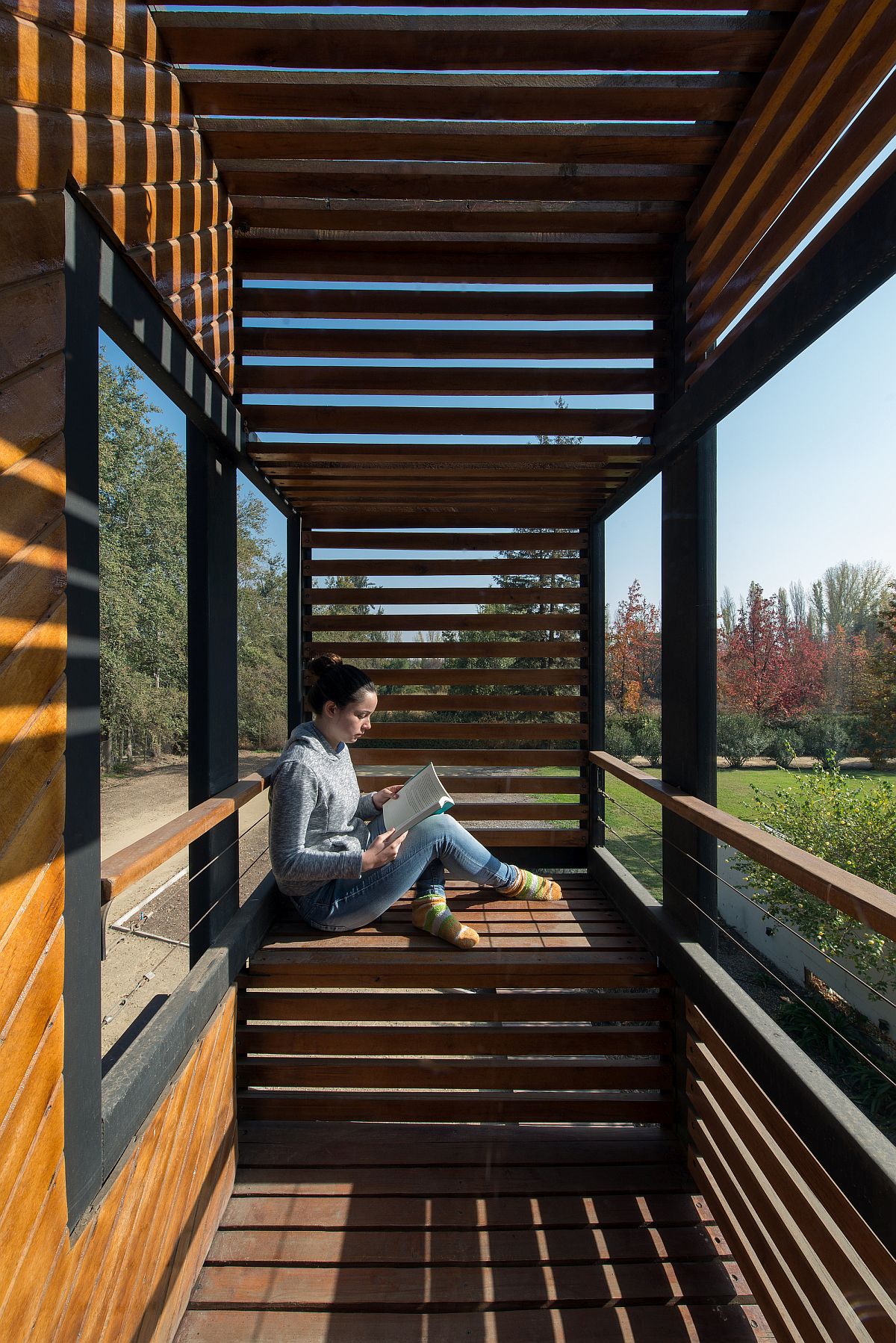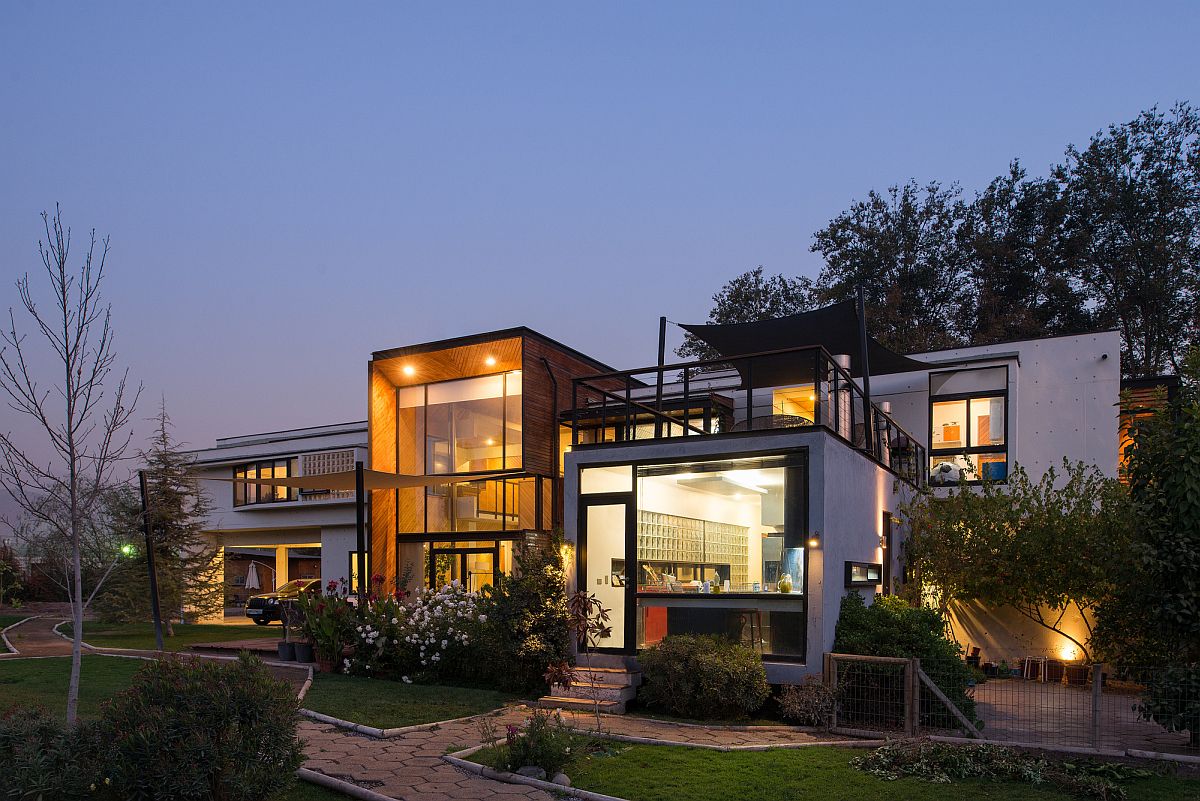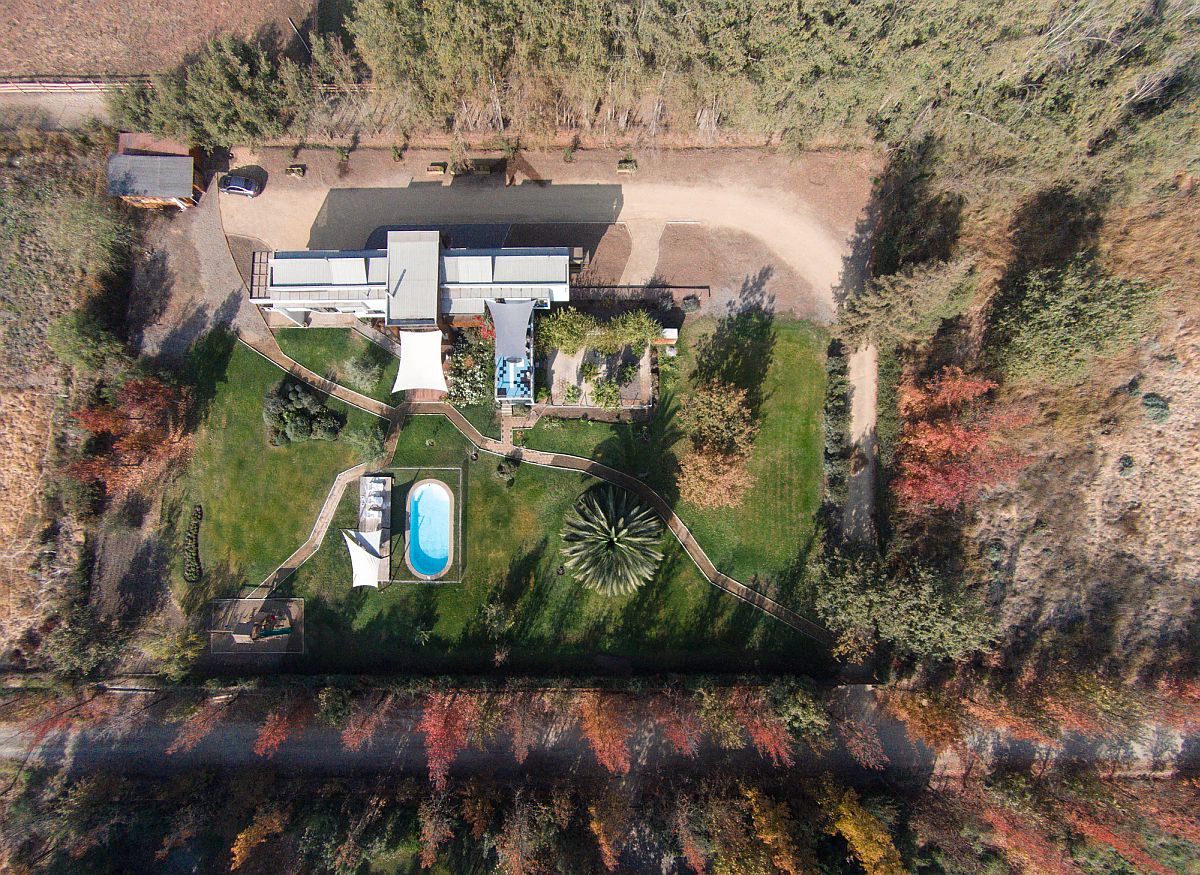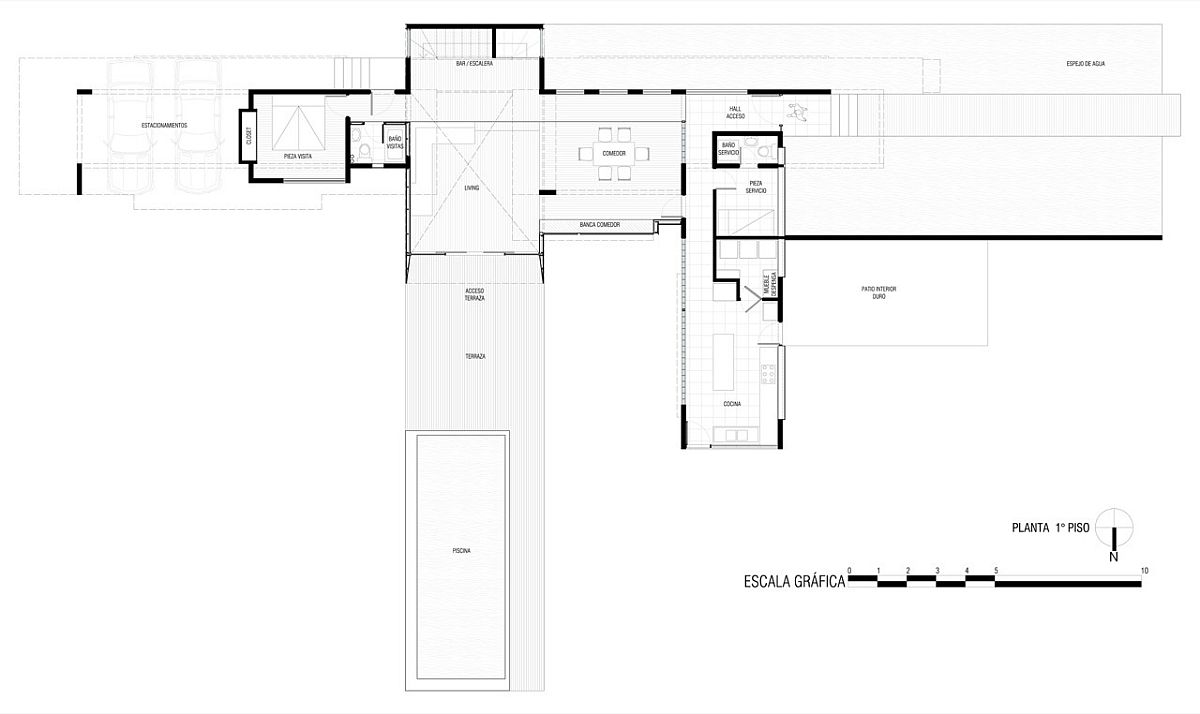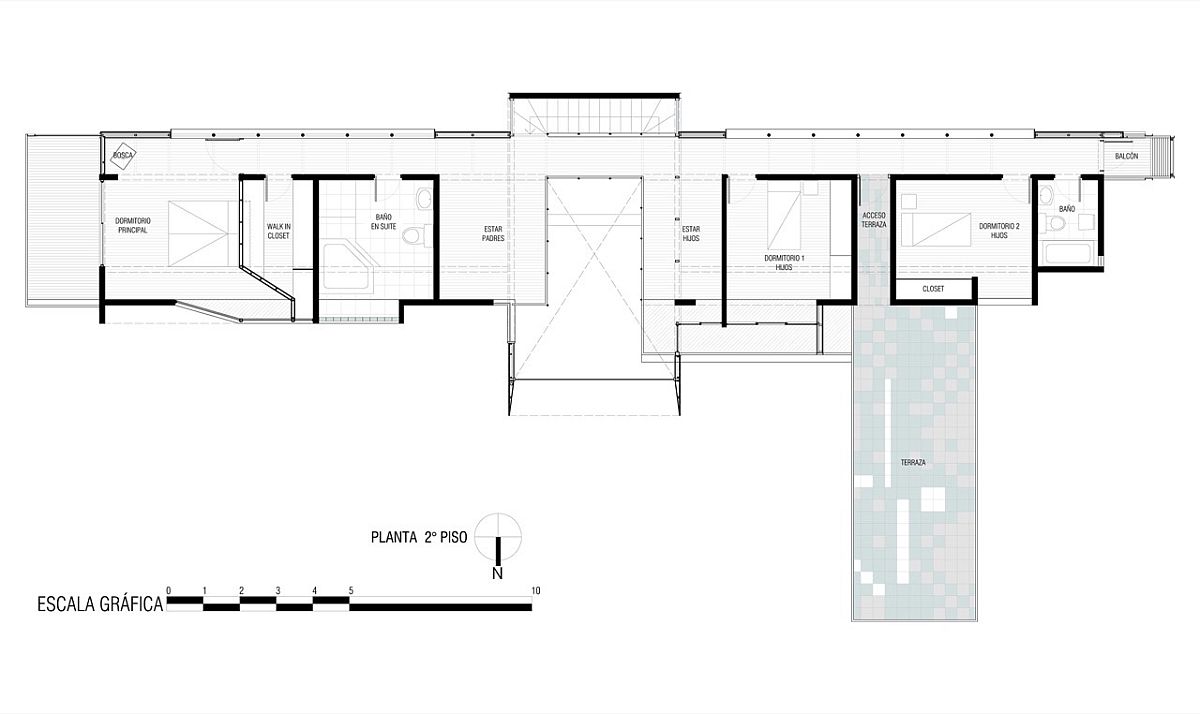 Liked the story? Share it with friends.