One of the most exciting ways to bring character and vibrancy to any space (indoors or outdoors) is by embracing a unique color palette. Traditionally, decor lovers have shied away from using bright and bold hues, either committing to one statement color for an entire room, or avoiding color altogether. This article aims to show you that incorporating bold colors into your area is a fun way to put a modern twist on your existing decor. Since we can't stop dreaming about spending our evenings outdoors this summer, we found 10 different patios that are designed specifically with a bold color scheme in mind to get you inspired for the season.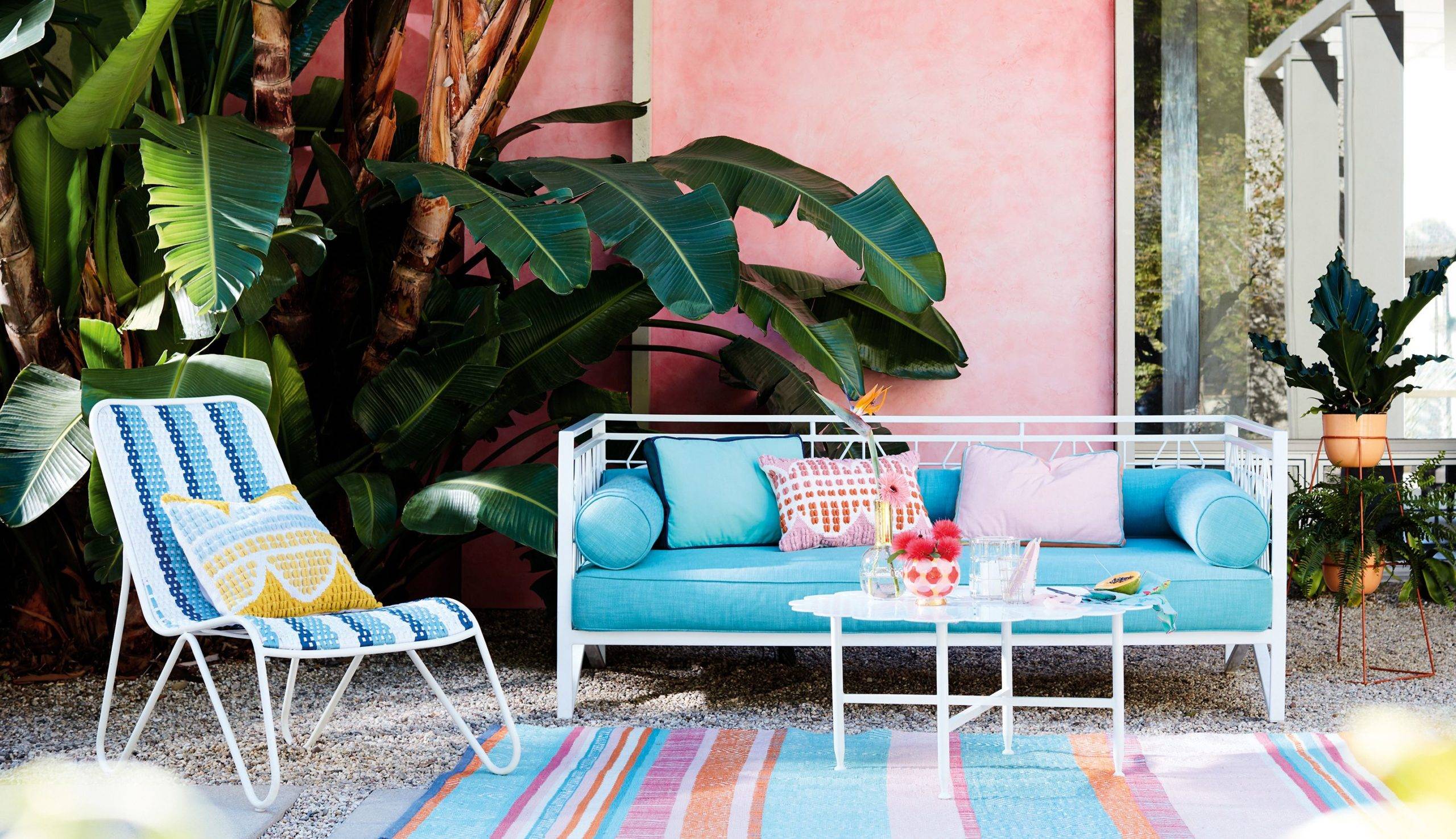 Colorful Rustic-Inspired Spaces
The rustic trend is taking the decor world by storm and the patio might just be the best place to make it happen in your own home. Natural and organic materials like wood, rope, wicker and plants will help accomplish the rustic theme. The modern rustic-chic style incorporates bright colors and patterns to liven up the area, making the rough farmhouse features feel a little more feminine. Check out these amazing rustic inspired patios that are characterized by their use of color: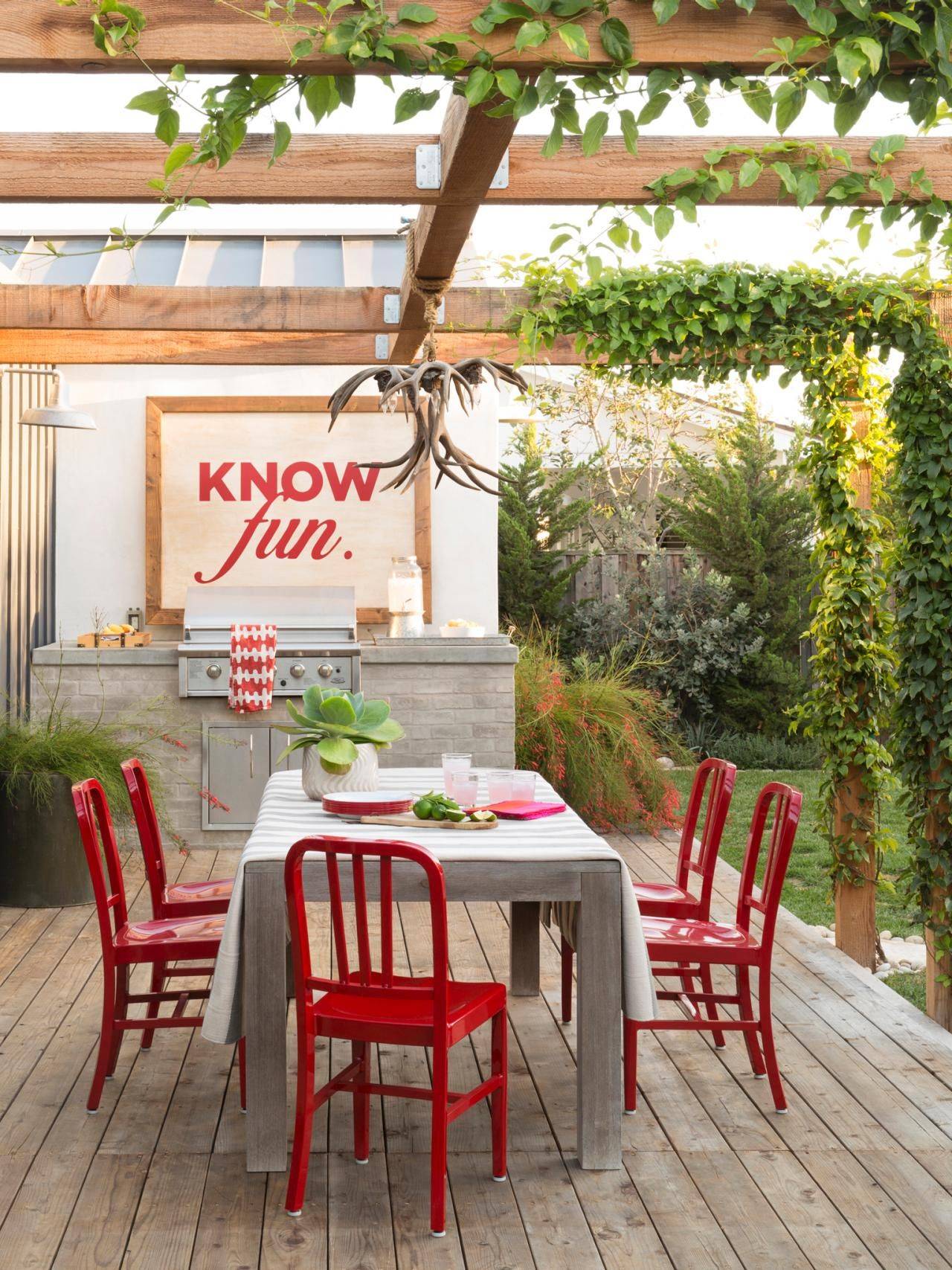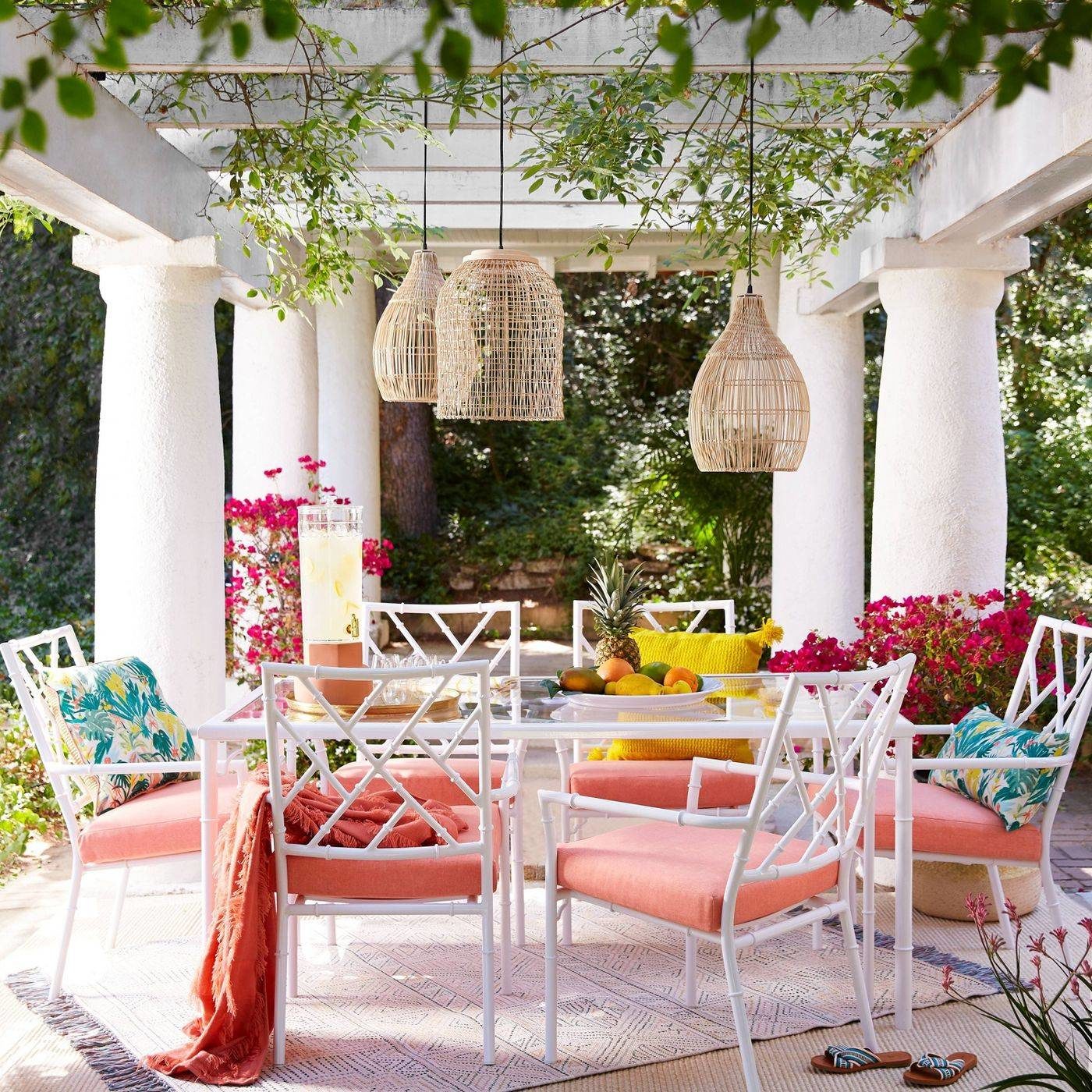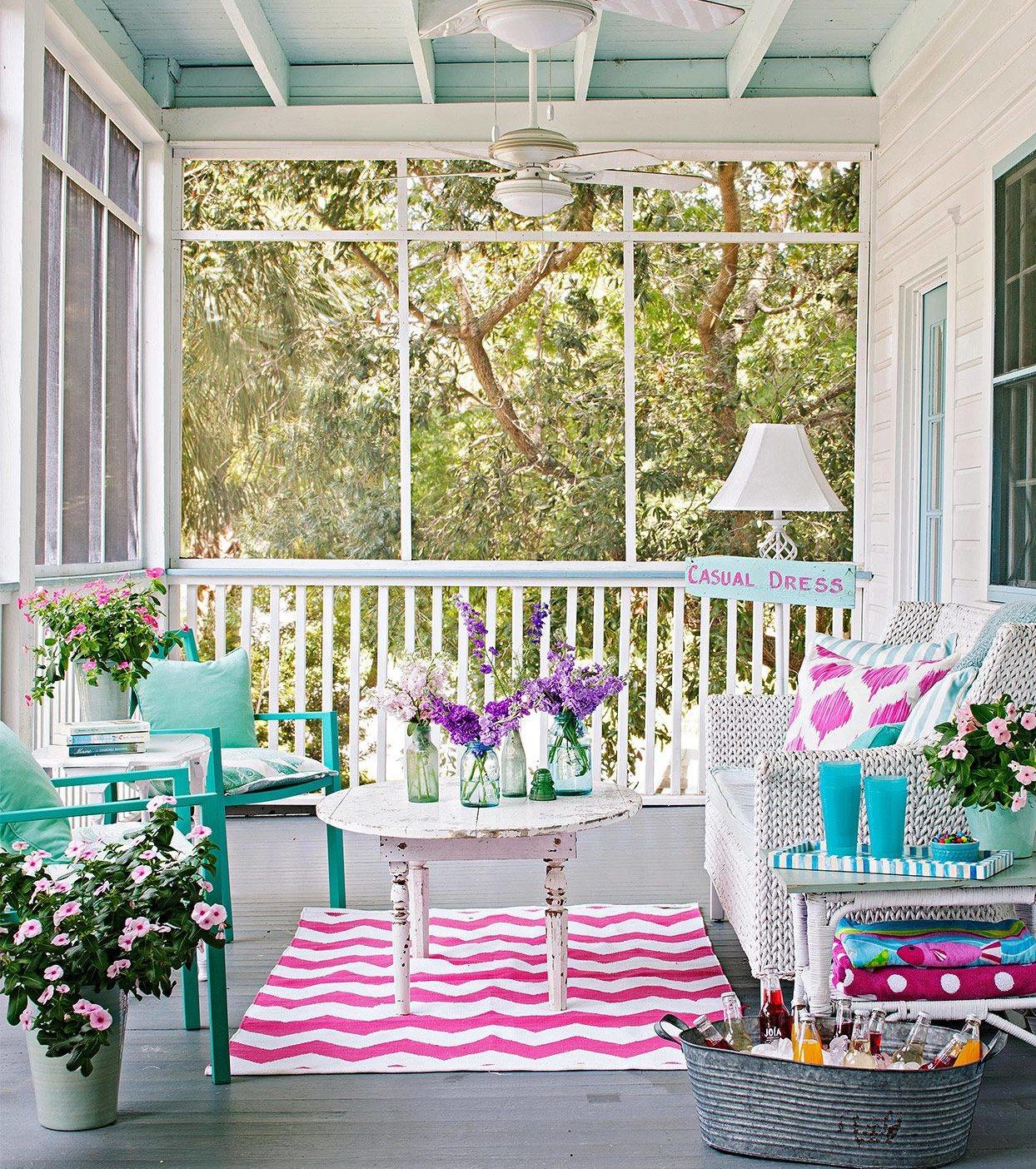 Colorful Stripes in Statement Spaces
It's no secret that an outdoor area rug can transform your space from zero-to-cozy in a heartbeat. Selecting a bright, multi-colored or patterned rug is a great way to bring some excitement to your outdoor area. The classic stripe design featured in the patios below is reminiscent of handwoven Mexican textile blankets and large cotton beach towels. We found inspiration in these modern, fun and feminine patios and balconies that successfully use a striped area rug to bring color outdoors: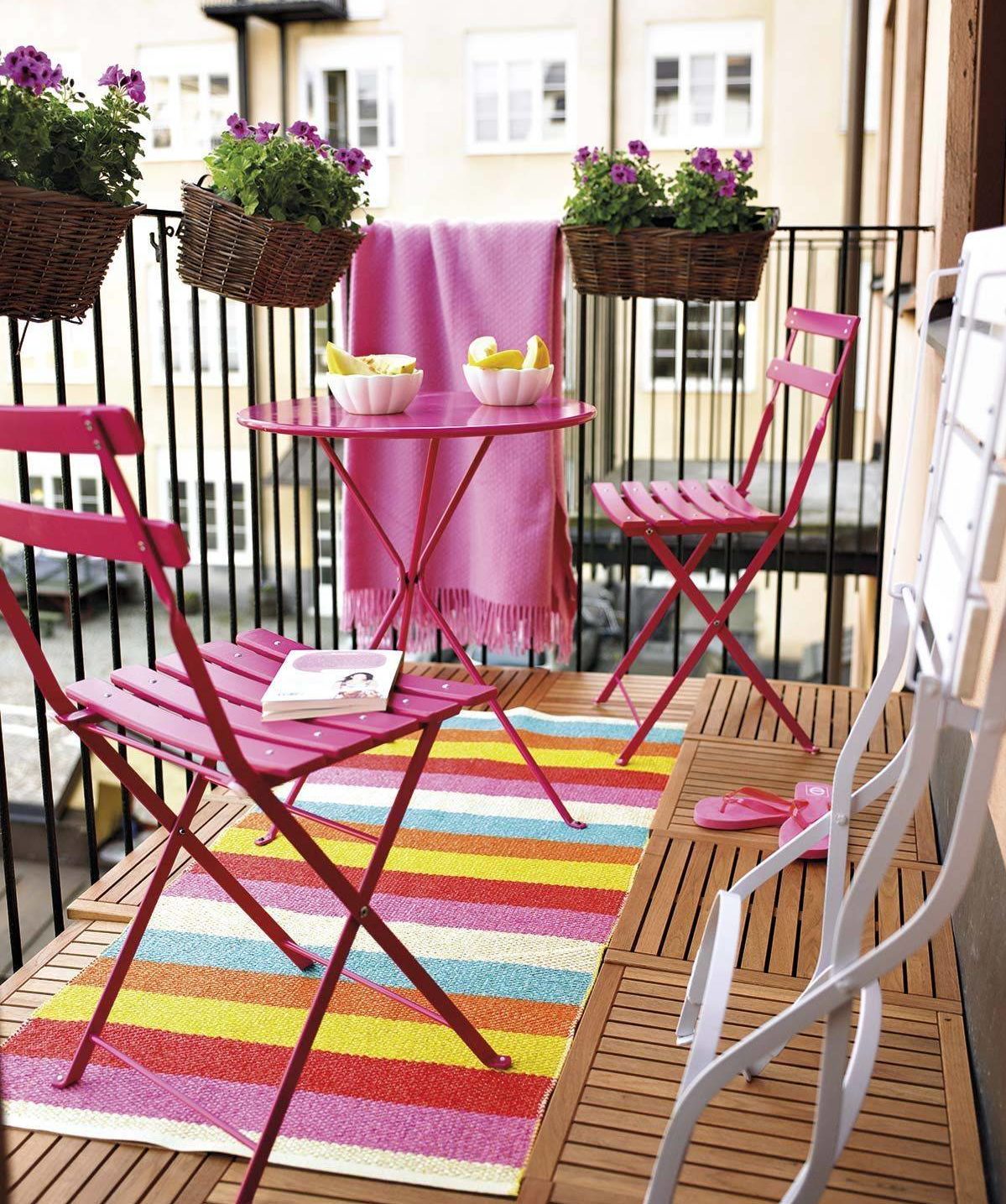 A small balcony space is transformed with a bright pink bistro set and a matching multi-colored runner rug. Image via ElleDecor.com.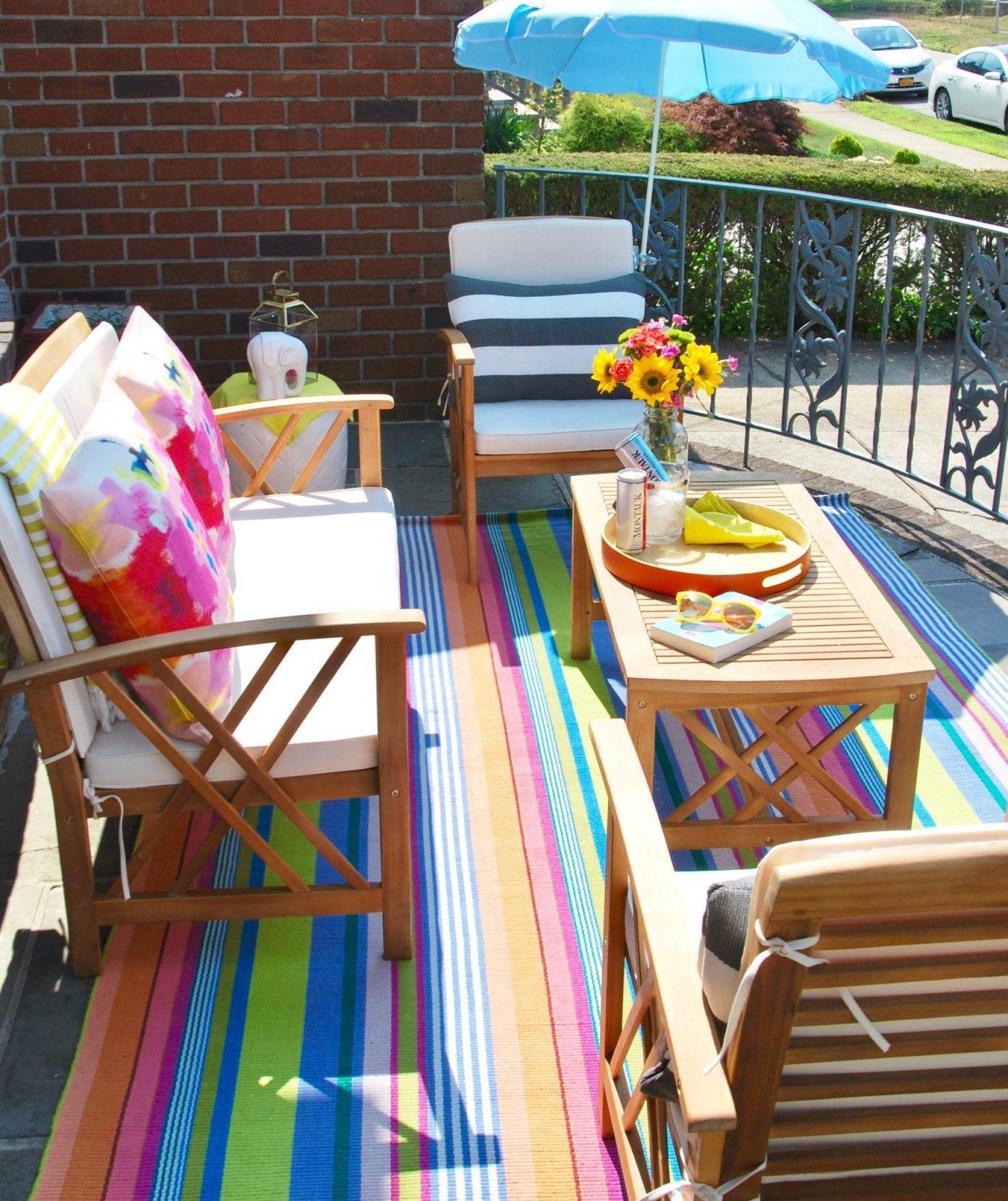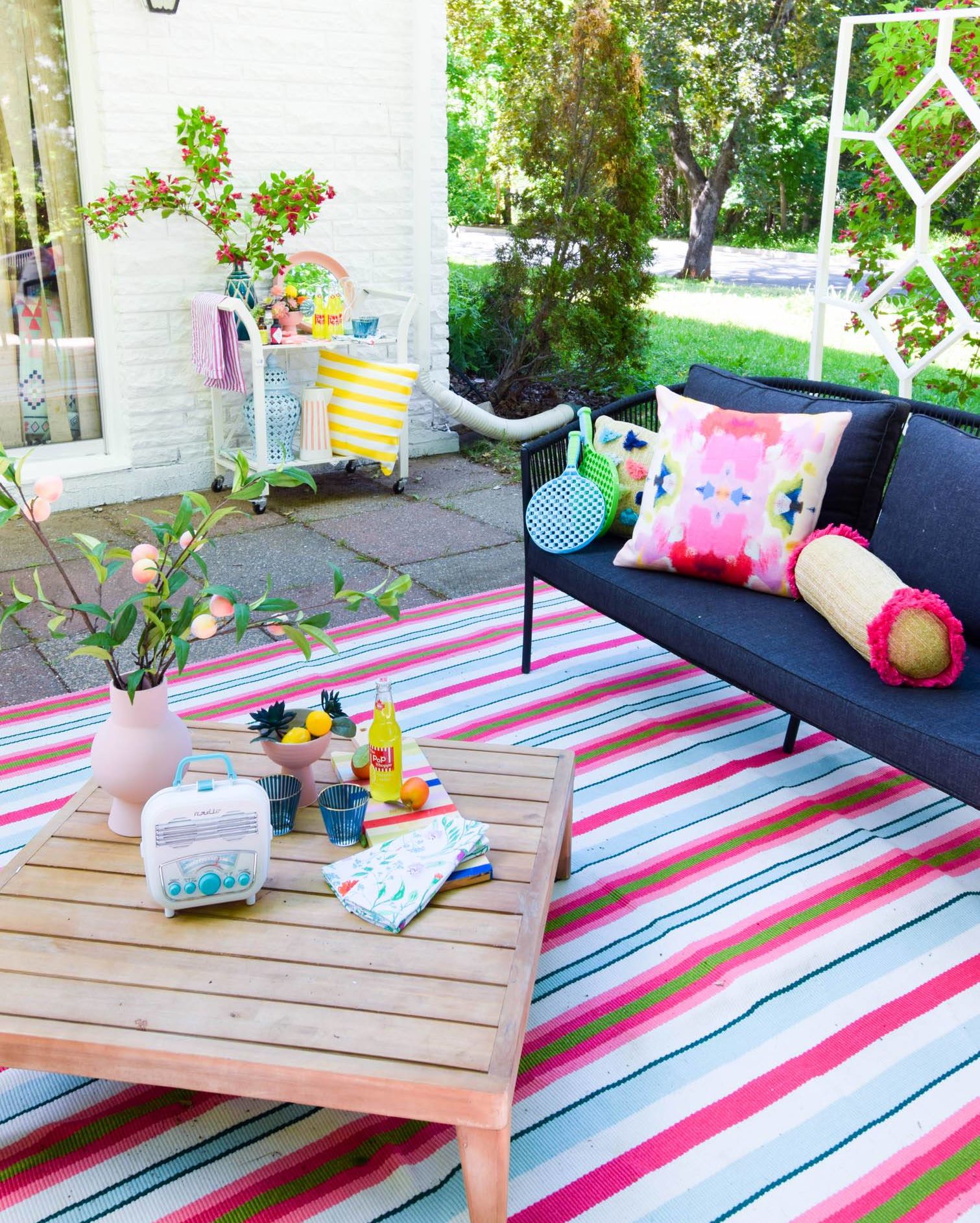 Bright Furniture Pieces for the Patio
Accent furniture is the fastest way to add big style even if you're working with a small space. A bright statement coffee table or
a fun patio chair
is sure to be the centerpiece of any outdoor set up. Consider investing in a bold-colored statement chair like the
Plata Import Acapulco Chair from Walmart
. To complete the energetic vibe, find some complimentary decorative throw pillows and enjoy your bright, beautiful lounge spot.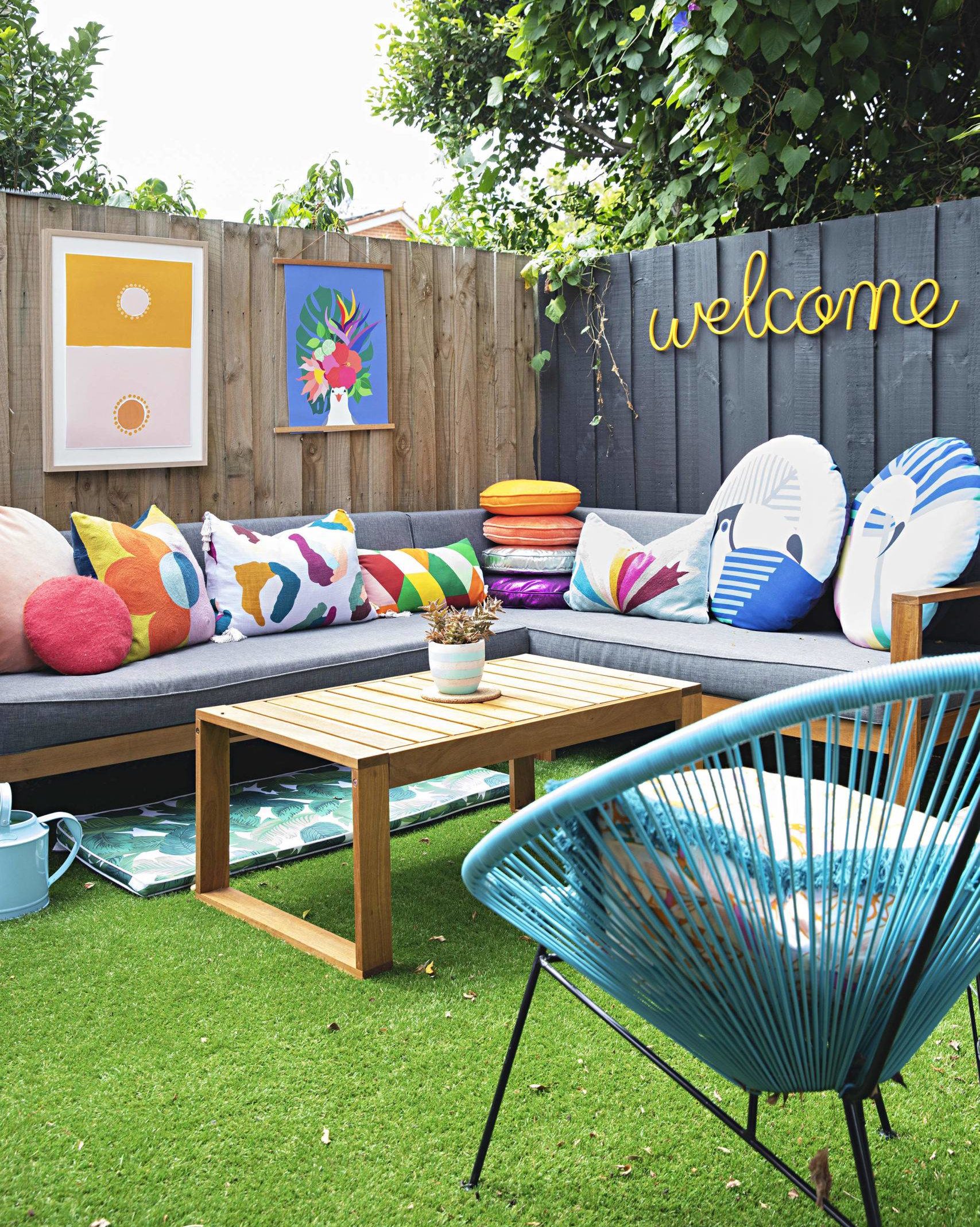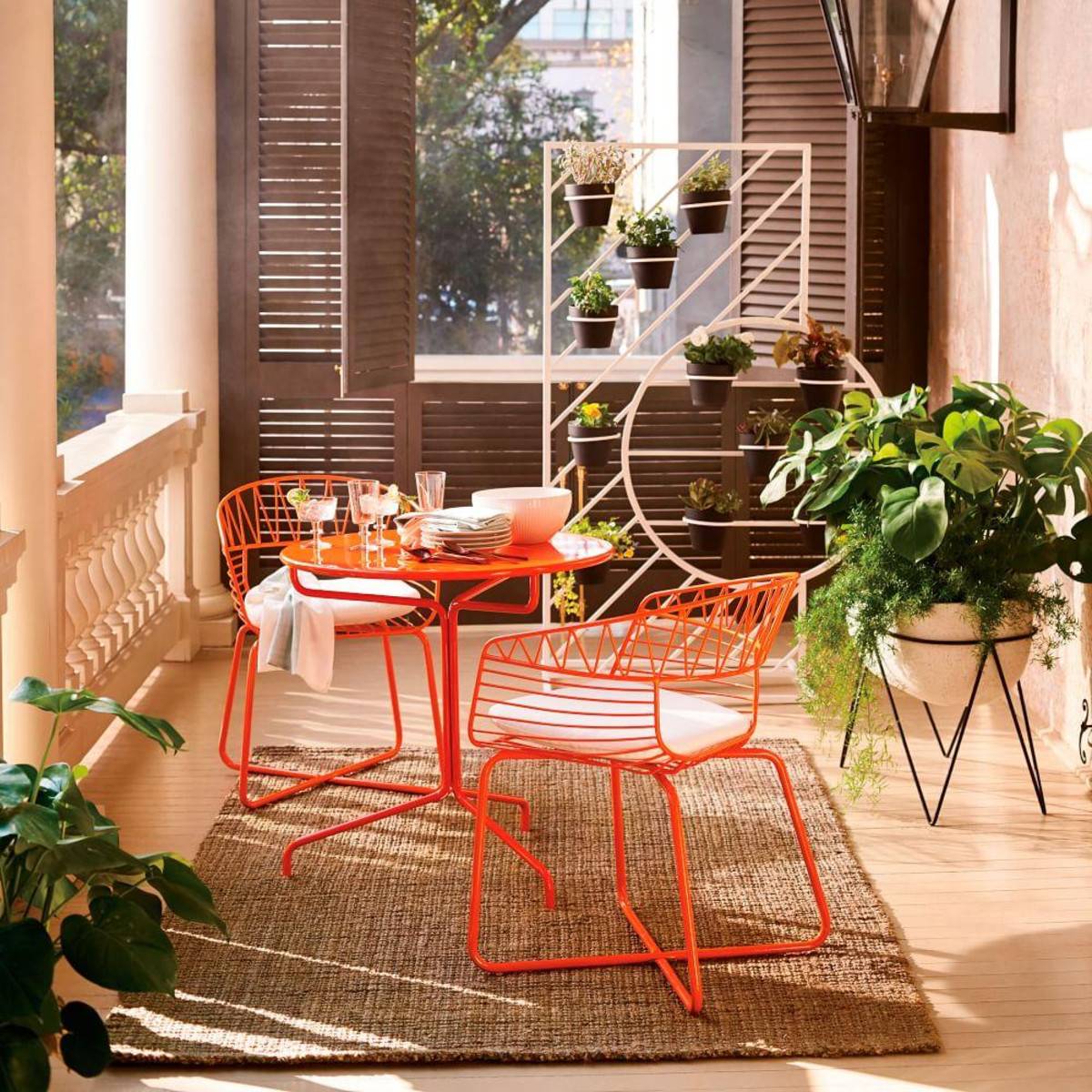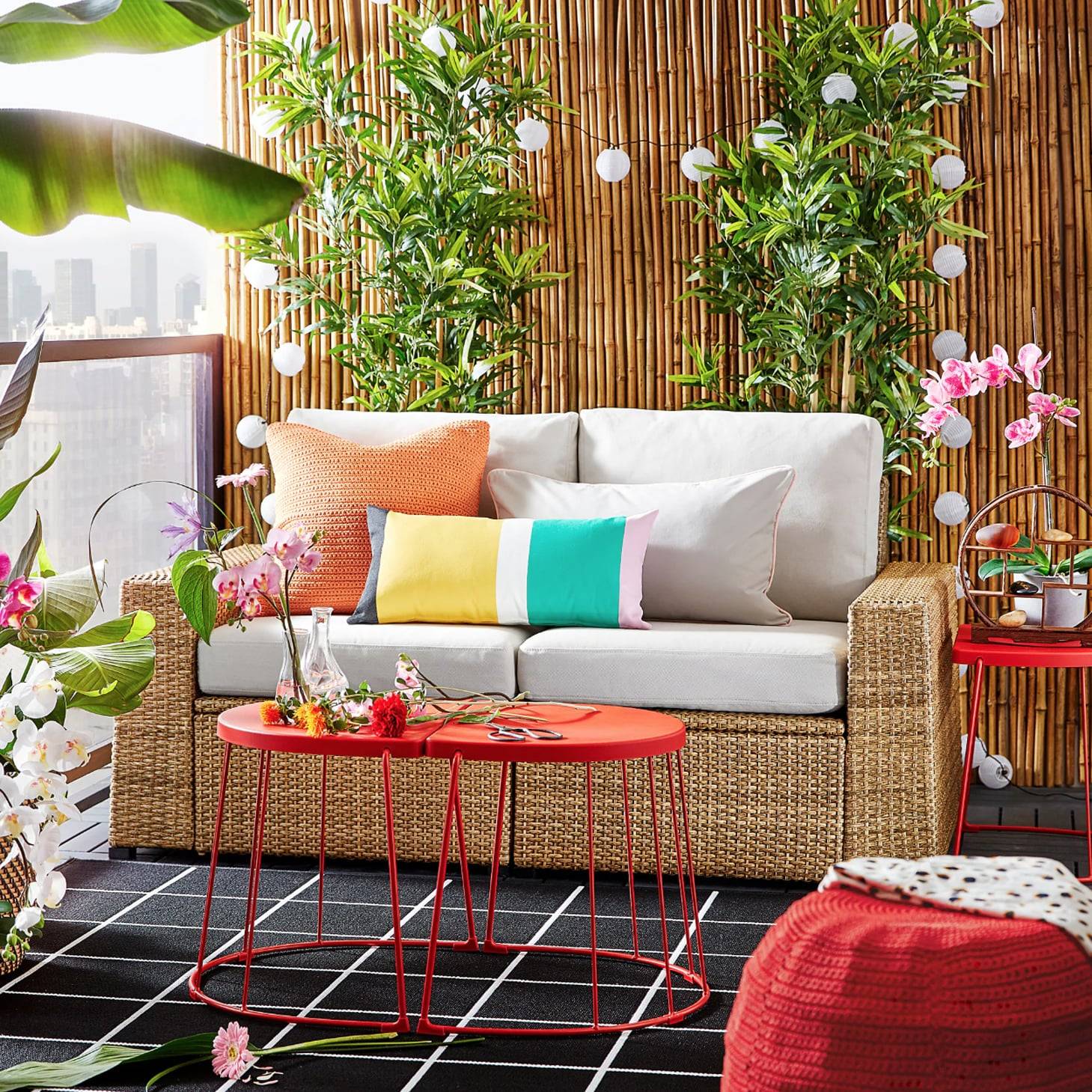 Now that you've seen the boldest and brightest outdoor spaces that are inspiring us for the summer season, you can go ahead and begin to design your own patio escape that suits your personal style. When it comes to summertime, the brighter the better! Add pops of color wherever you can and see how it transforms any space from average to energetic with just a few small changes.