Summer might be behind us and the celebration that fall brings with it also ushers in chill in the air. But for those who live in more tropical regions of the world and many who wish to take in the last few warm days of the year, now is the time to take things outdoors! That means different things for different folk. Some might prefer the comfort of the poolside deck while others might waste away those gorgeous evenings next to the fireplace and under the pergola. Be it outdoor dining spaces or barbecue zones, an outdoor hangout is the perfect way to both find solitude and bring the family together.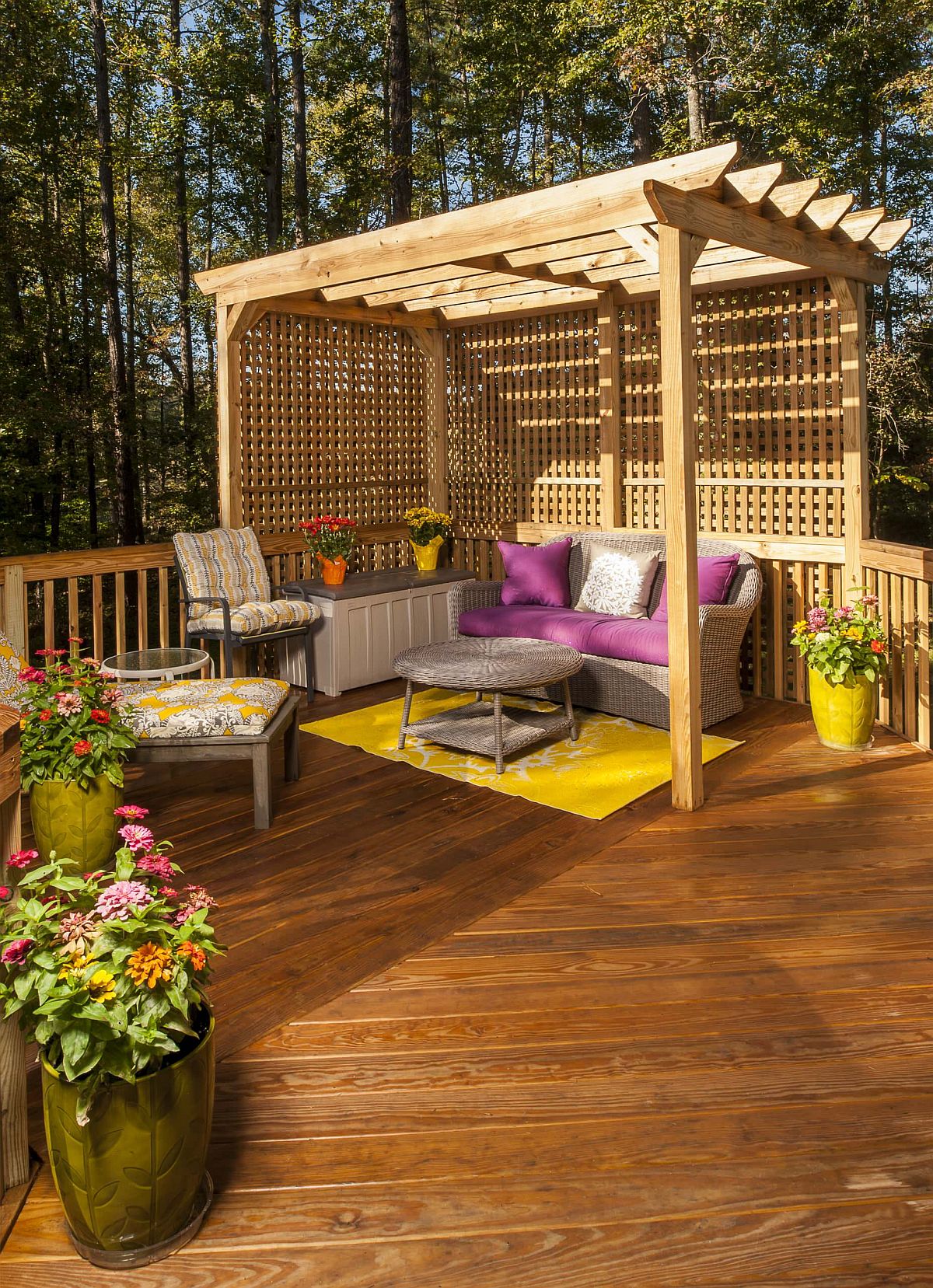 When it comes to creating fabulous outdoor hangouts, aesthetics tends to take a backseat to functionality. We want to get everything working and comfortable before we think about how we can improve the overall visual appeal. This fall give your patio, deck or poolside hangout a dashing and catchy makeover by adding some color to it all! Whether you wish to sit in the sunken outdoor lounge and experience privacy and comfort or just want to spend more time on the pool deck, a bit of color always enlivens the occasion. Step in and discover 25 marvelous inspirations that promise just that –
Accent Pillows Work their Magic
We love accent pillows for more reason than one. They bring color and contrast to pretty much any setting that they adorn. They are affordable, easy to switch out and allow you to add different accents colors to a room with changing seasons. Take all these perks and transport them outdoors with durable accent pillows that can withstand a bit of sunshine and rain. Outdoor accent and floor pillows are a lot sturdier than they seem and they do much more than just add color to the hangout. They also bring comfort and a change in style and offer all this on a budget. Easiest and fastest way to brighten that poolside bench!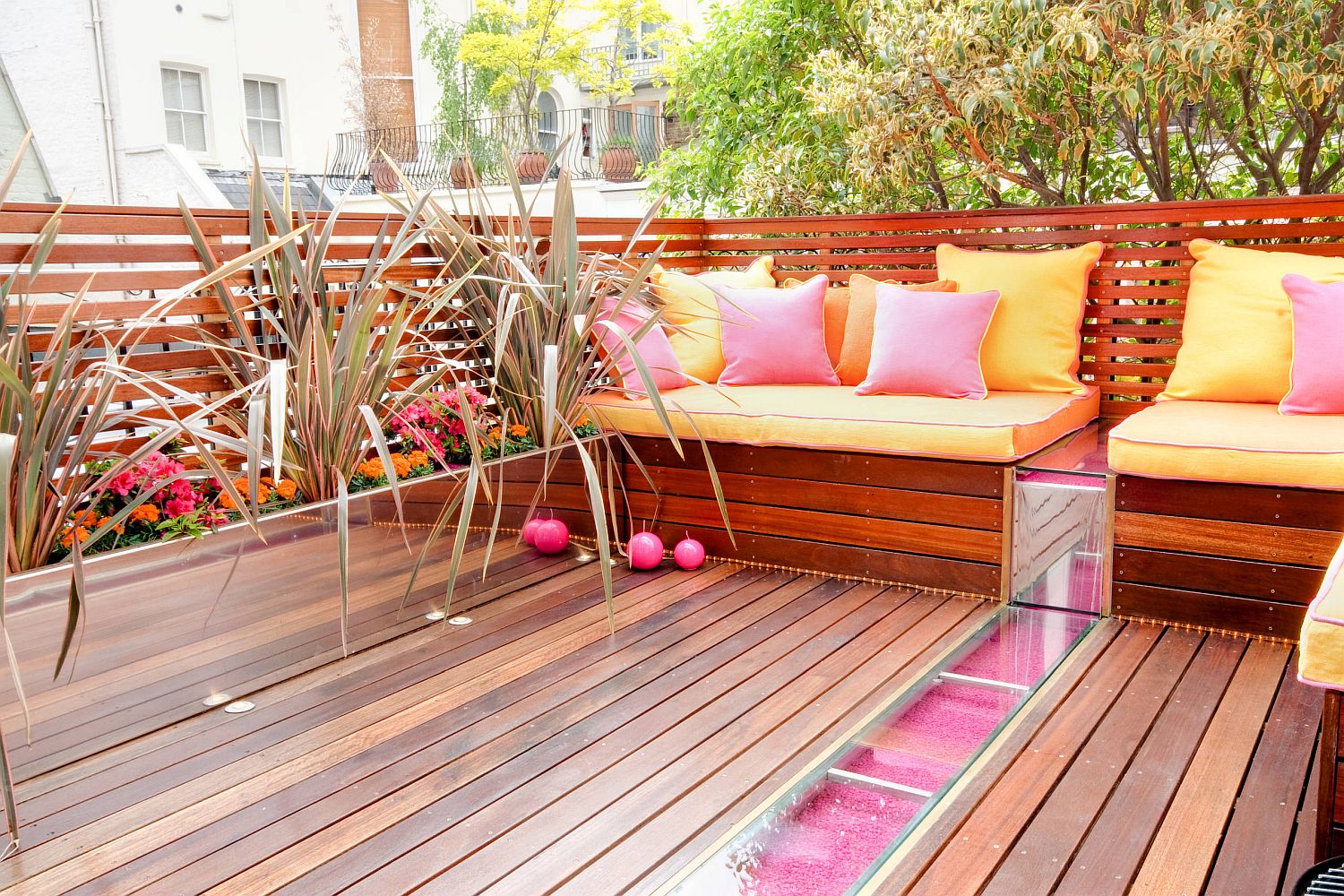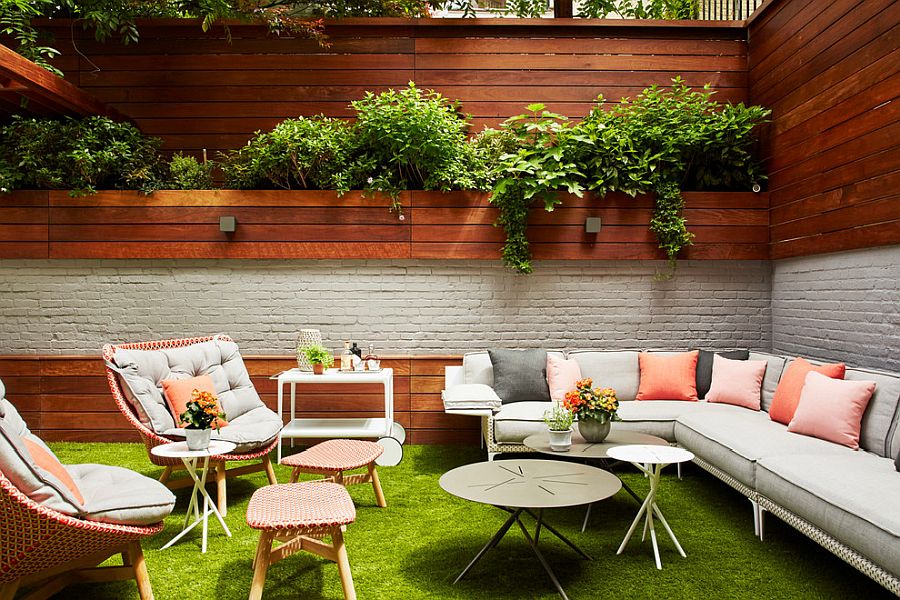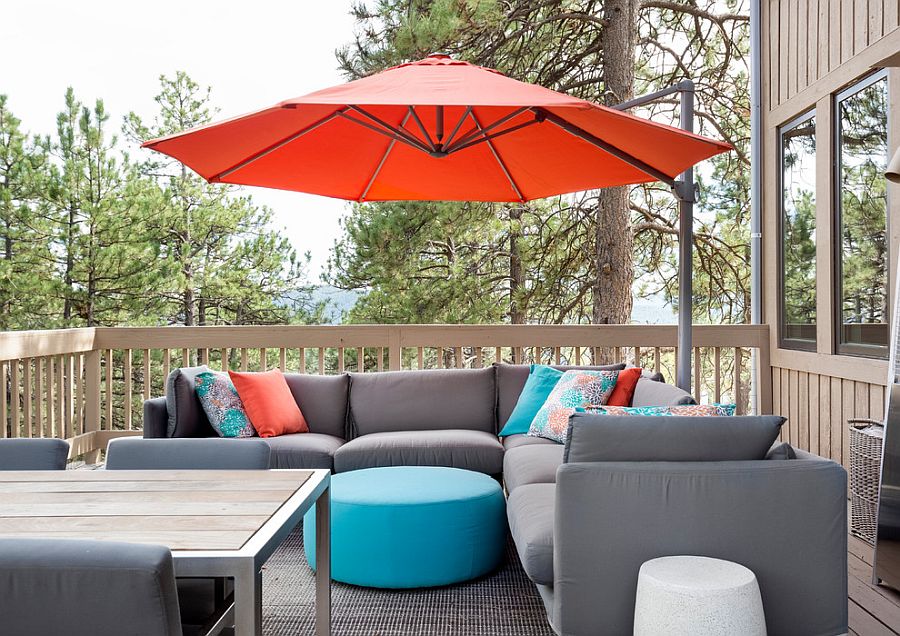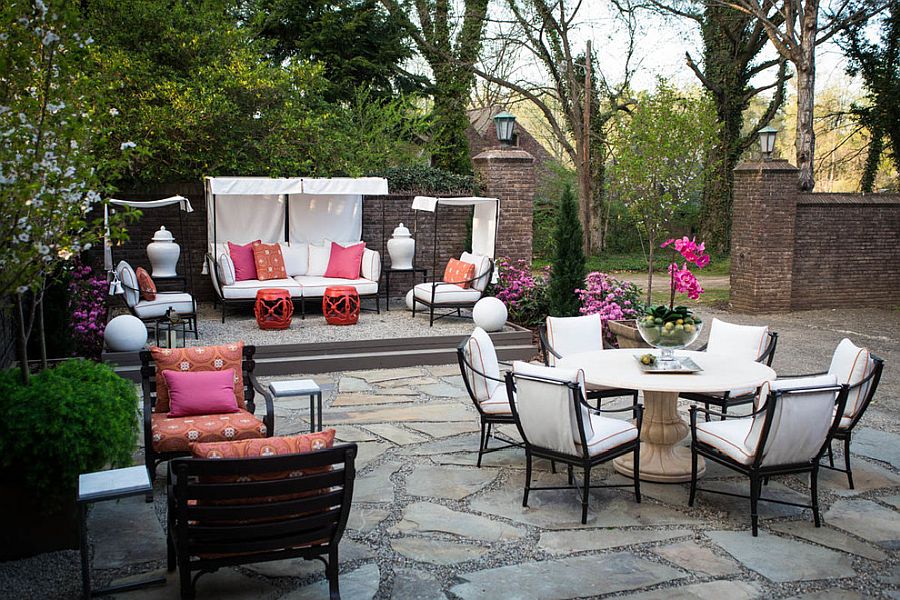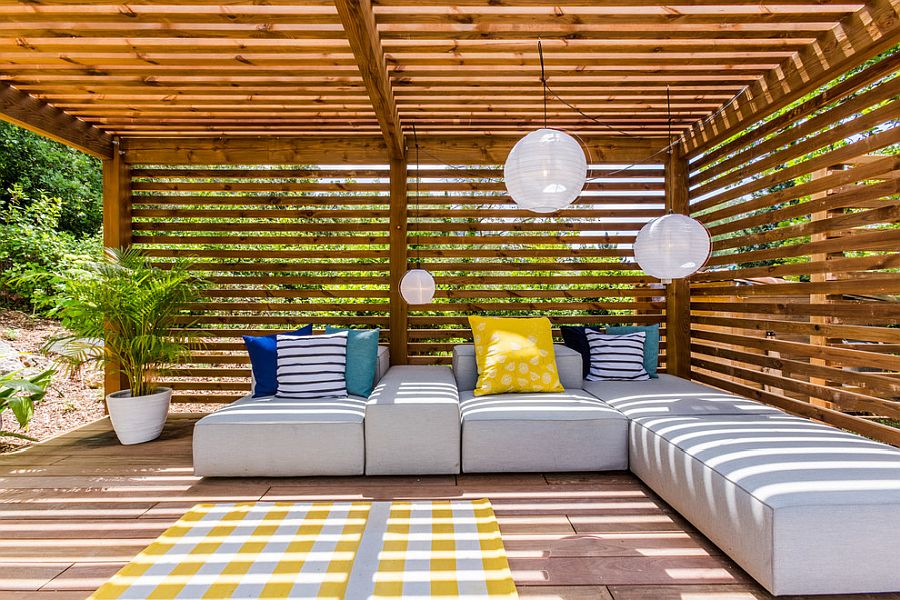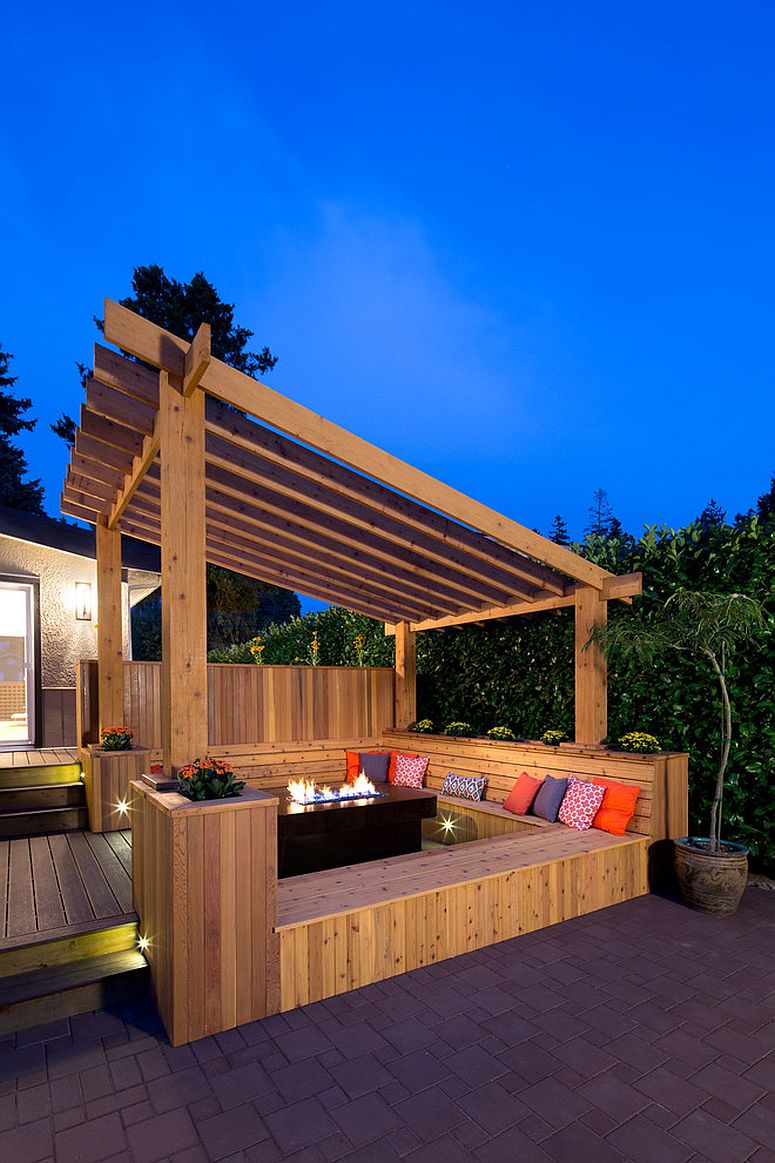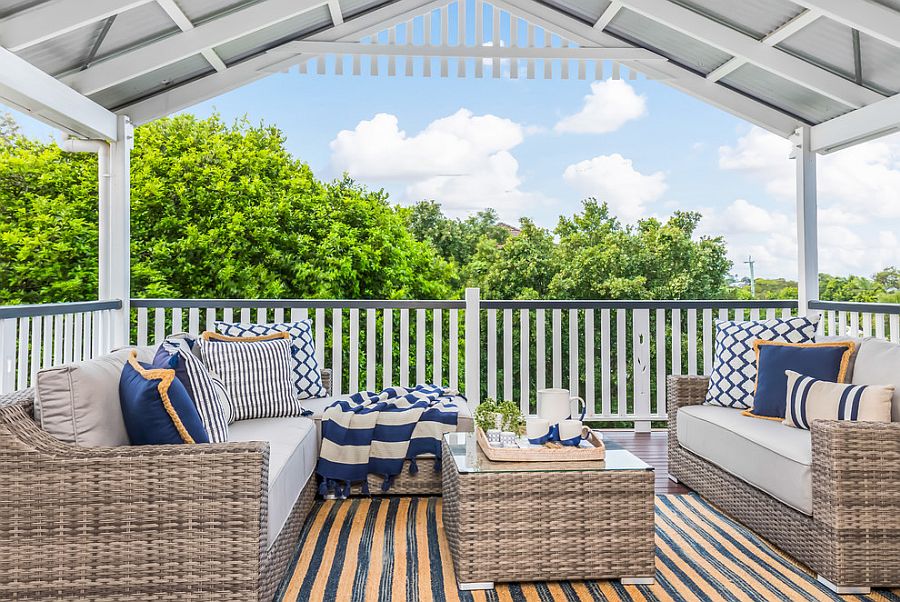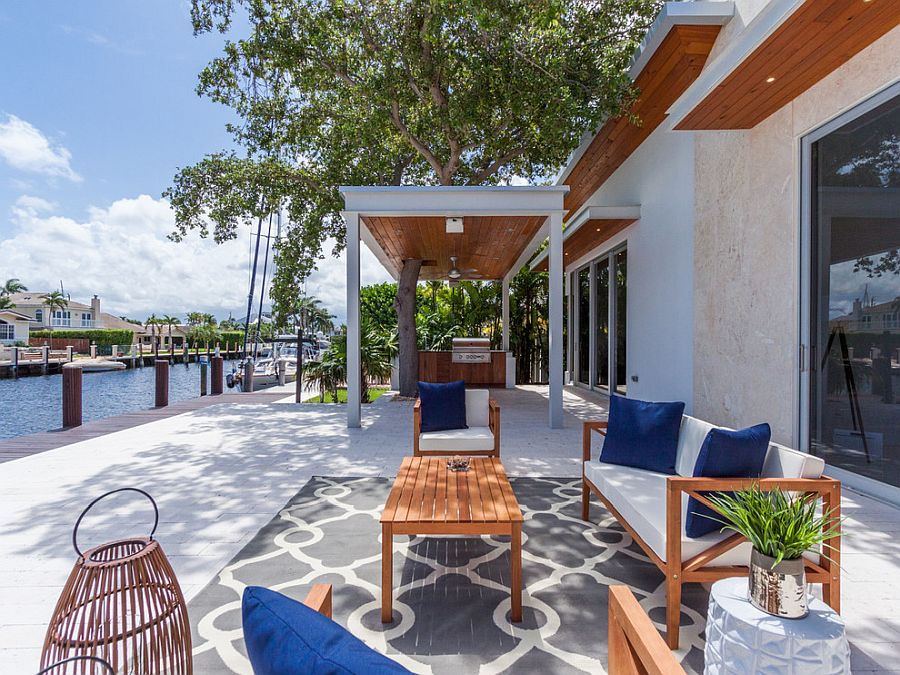 RELATED: Perfect Outdoor Hangout: Inviting Fire Pit Seating Ideas for a Lovely Evening!
Let Nature Take Over
You are already outside, so why not let nature work her magic as you take a backseat! Nothing adds color and glamour to the deck, balcony or patio like a few flowering plants. They are vastly under-rated and while many of them require considerable care, it is well worth the extra effort. A wall of greenery also provides additional layer of privacy to the backyard. Creepers and climbers that entwine with the pergola structure, small shrubs that usher in sporadic bursts of greenery or a giant living wall that brings nature to the urban landscape – your options here are aplenty.
RELATED: Sizzling Style: How to Decorate a Stylish Outdoor Hangout with a Fireplace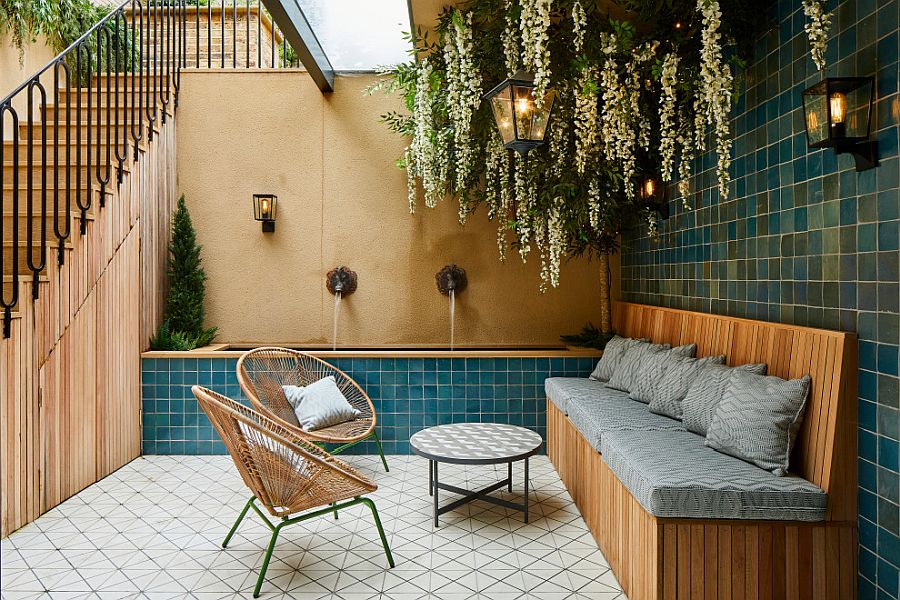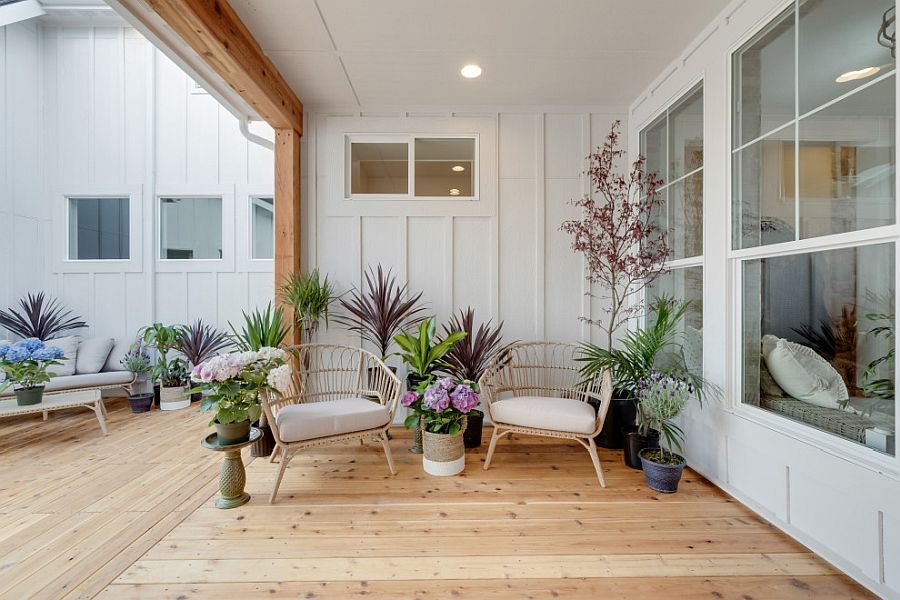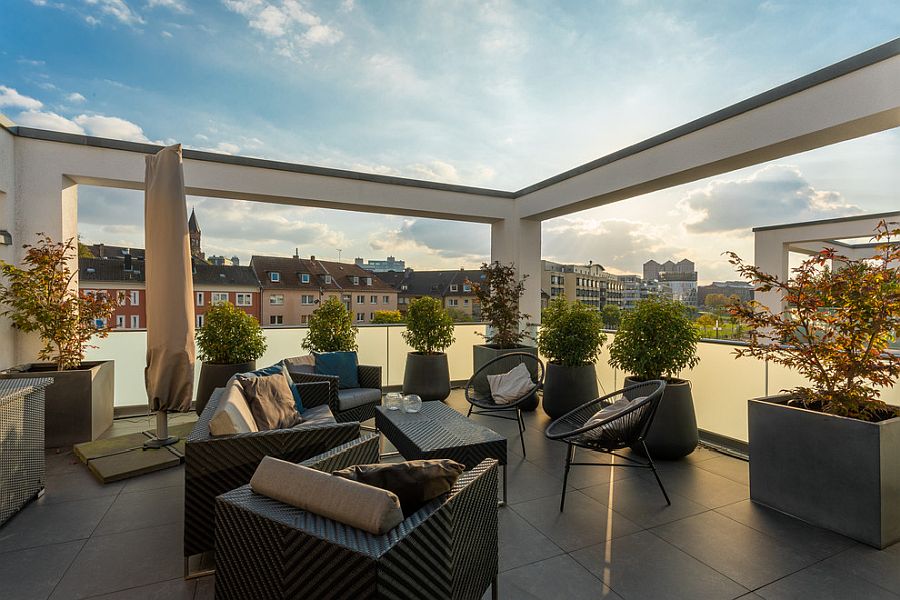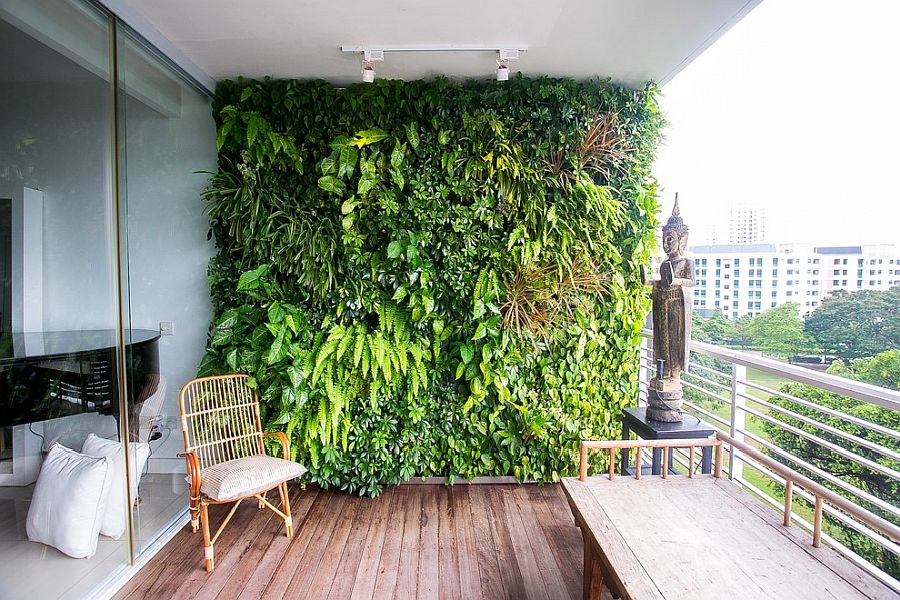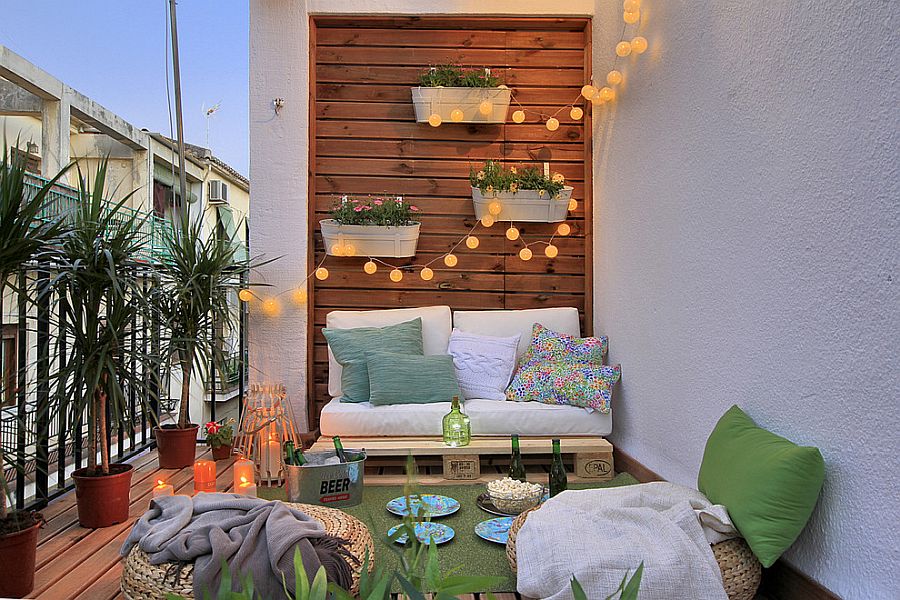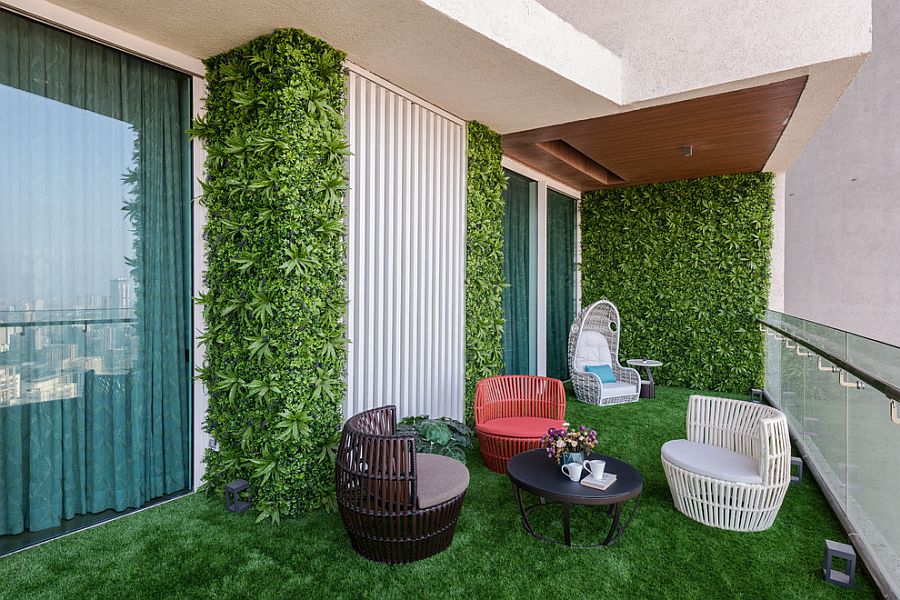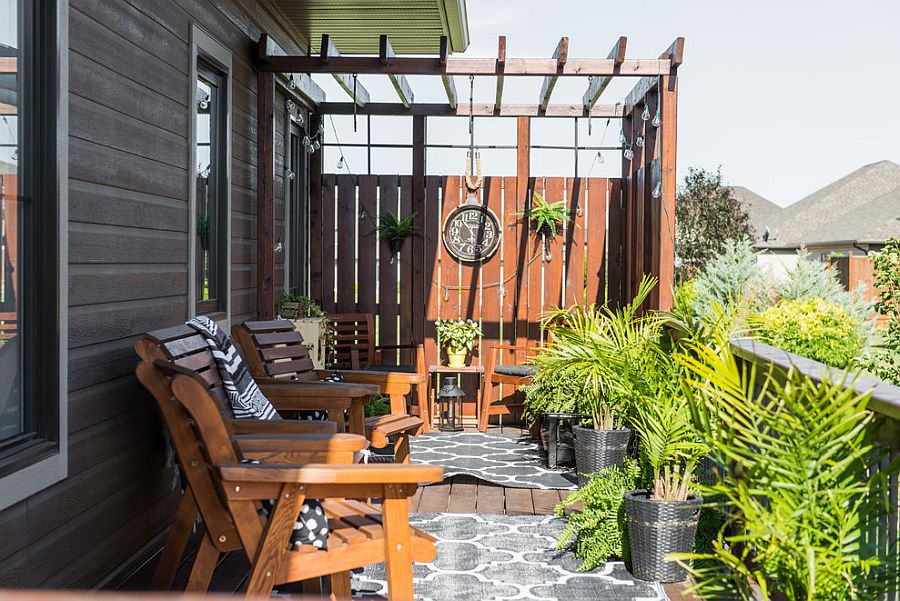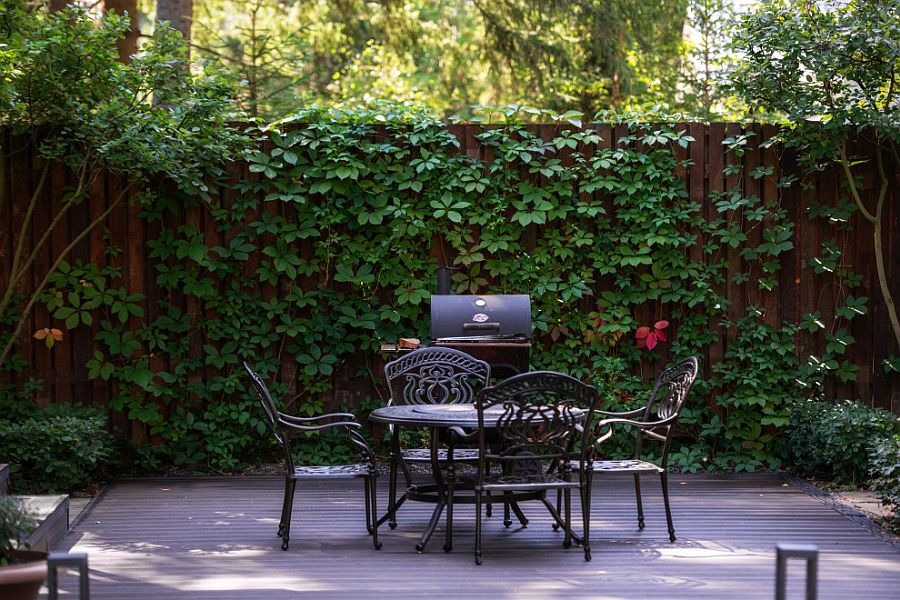 Décor, Lighting and Backdrop
If you are looking to splurge a bit beyond the throw pillows, the lighting fixtures are a great way to bring freshness to the outdoor hangout. Colorful string lights are a hit this festive season and so are smart floor lights. Décor in bright hues takes a bit more of an investment while tiles in the backdrop, fireplace and accents also make a big difference. Try out what works best in your own outdoor space before you settle on a final idea.
RELATED: Best Small Deck Ideas for those Seeking a Relaxing Hangout