Life on the beach is one that always feels much more relaxing than arguably anywhere else. Sure, a forest home or one with views of mountains in the distance can equally enchanting. But nothing compares close to the sheer cheerful, summery charm of a beach house that is soaked in sun. The Oregon Coastal Beach House is one such amazing escape that combines modernity and spectacular views of the ocean with a relaxing ambiance and necessary privacy. The coastal house has a direct access to the beach and one almost gets the feeling here that the entire Pacific is your backyard!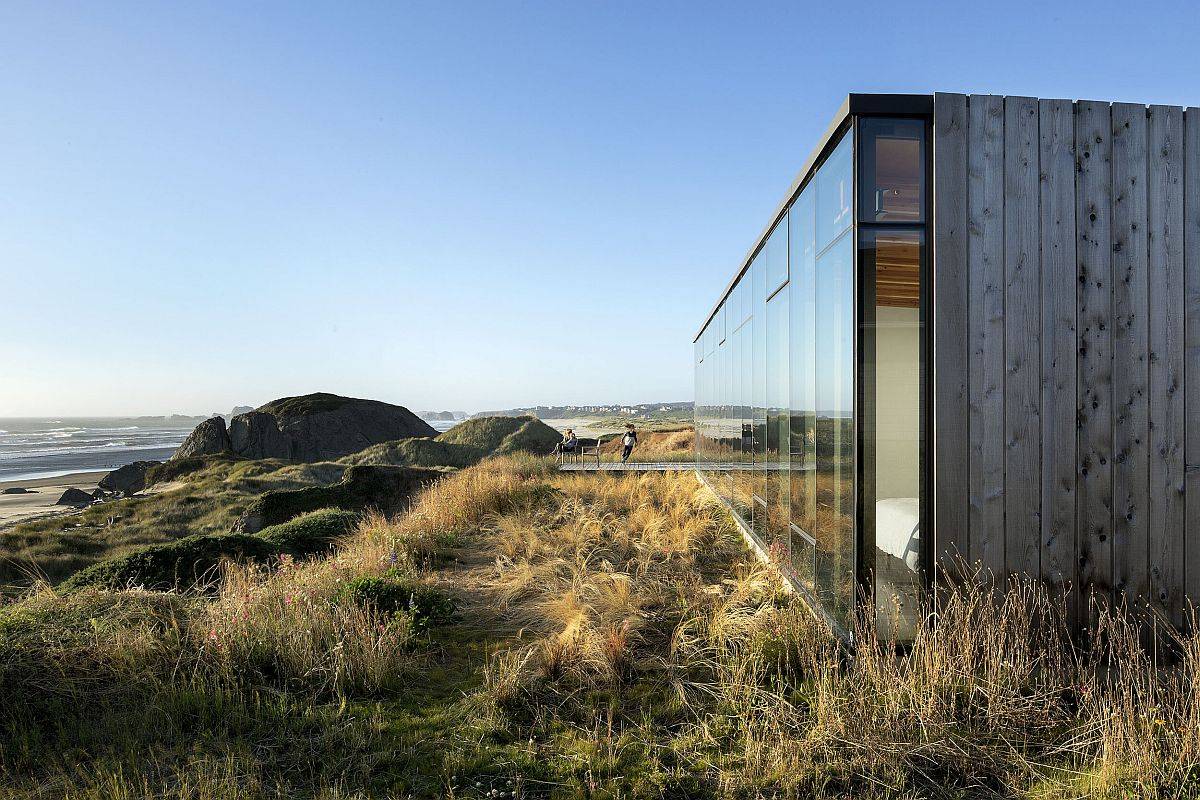 Designed by Cutler Anderson Architects, the coastal home sits in a neighborhood where the other beach houses are much more classic in their visual appeal. With a slanting ceiling that contains exposed wooden beams, floor-to-ceiling glass windows that open the living space to the Pacific views and modern décor, the interior is as much about the outdoors as it is about relaxing peacefully. Even the bedrooms find a way to connect with the unabated and mesmerizing Pacific views while the ambiance inside feels much more cozy after sunset thanks to warm lighting.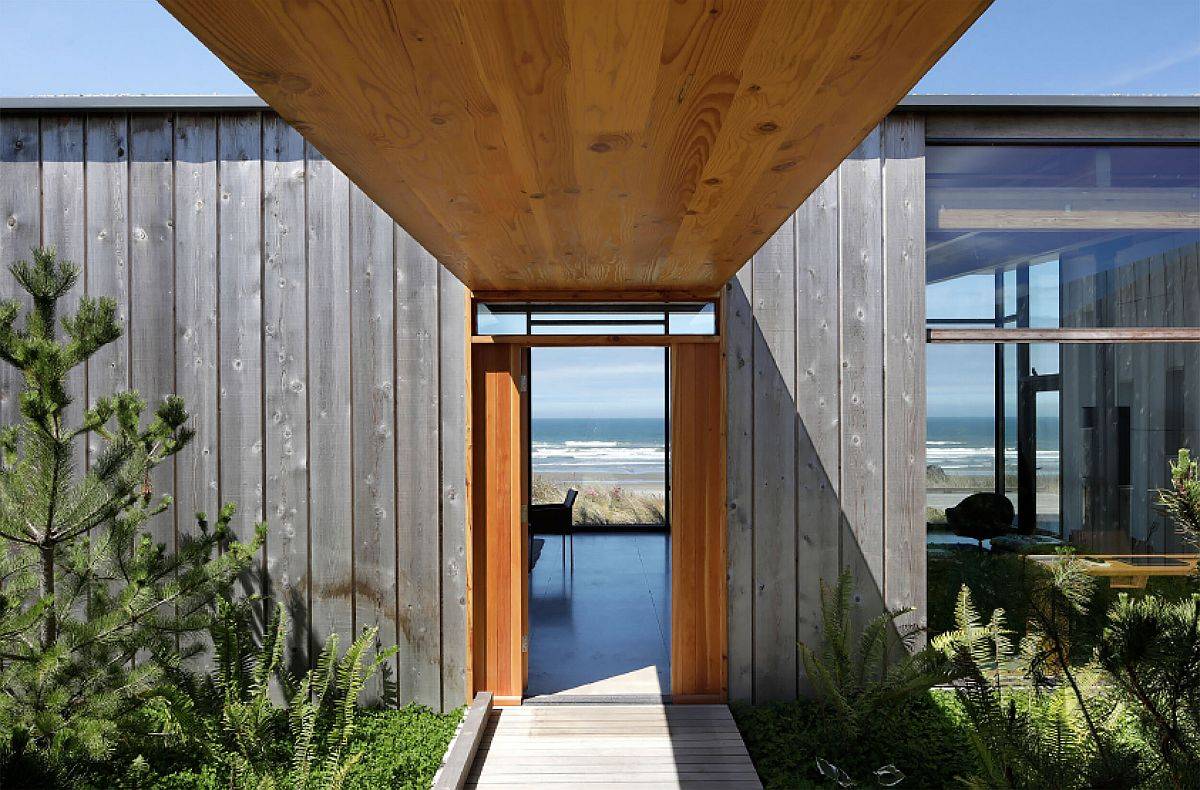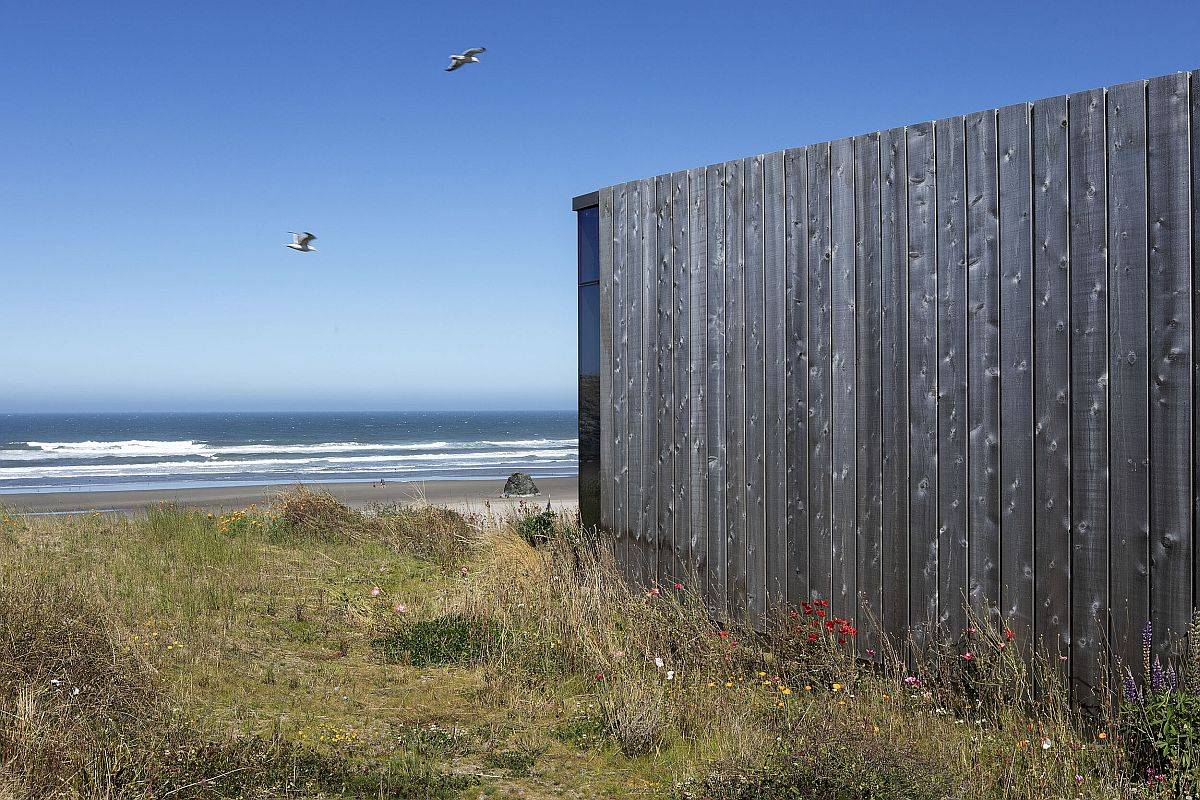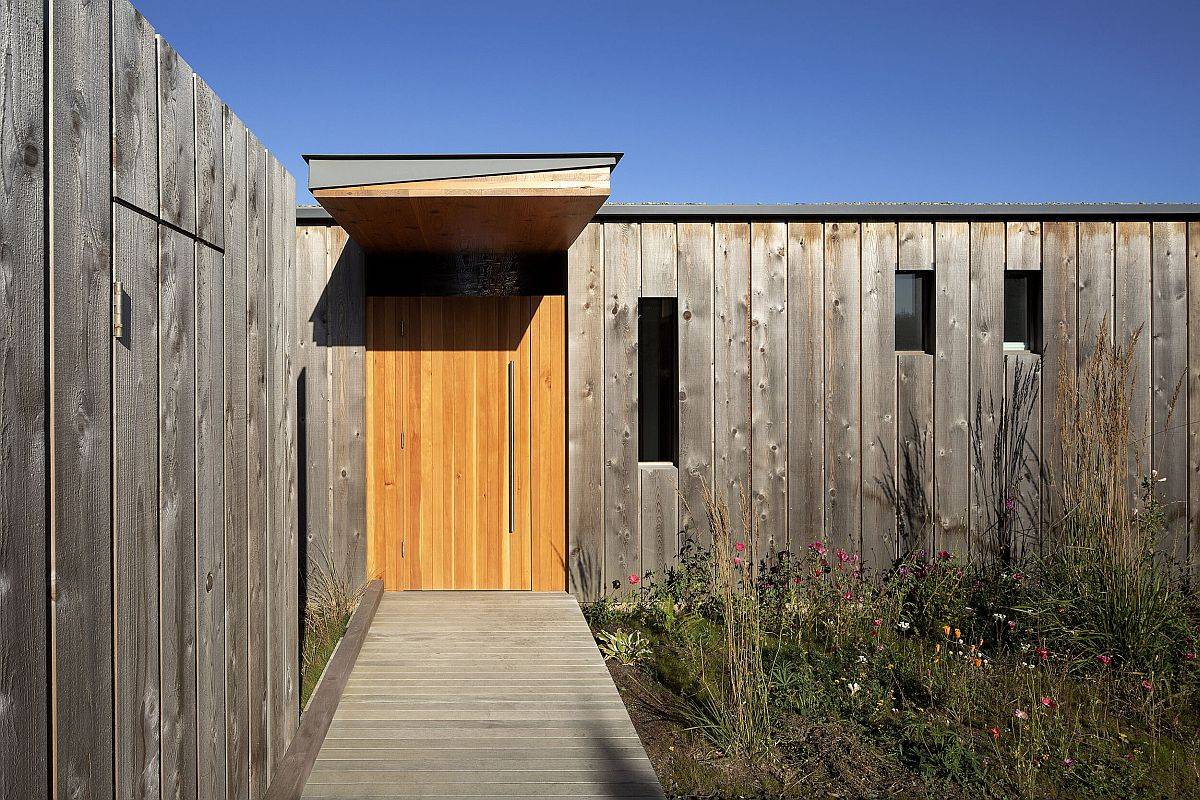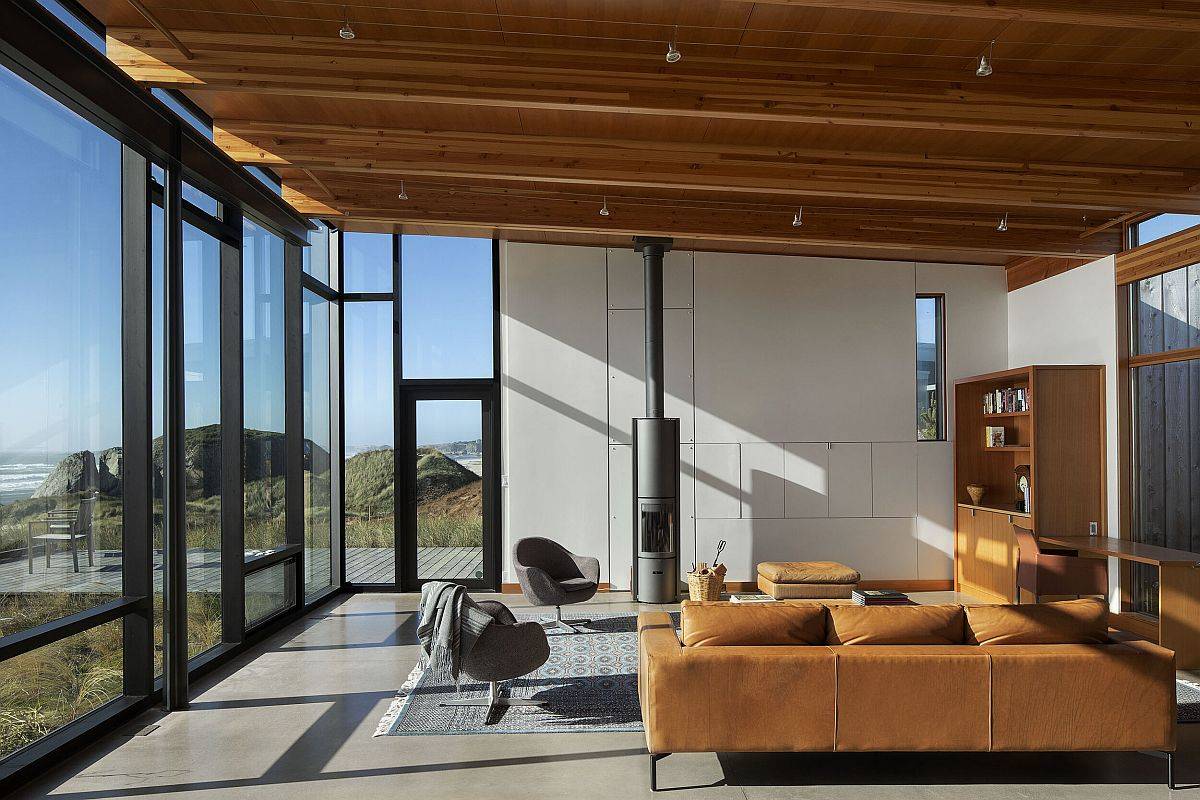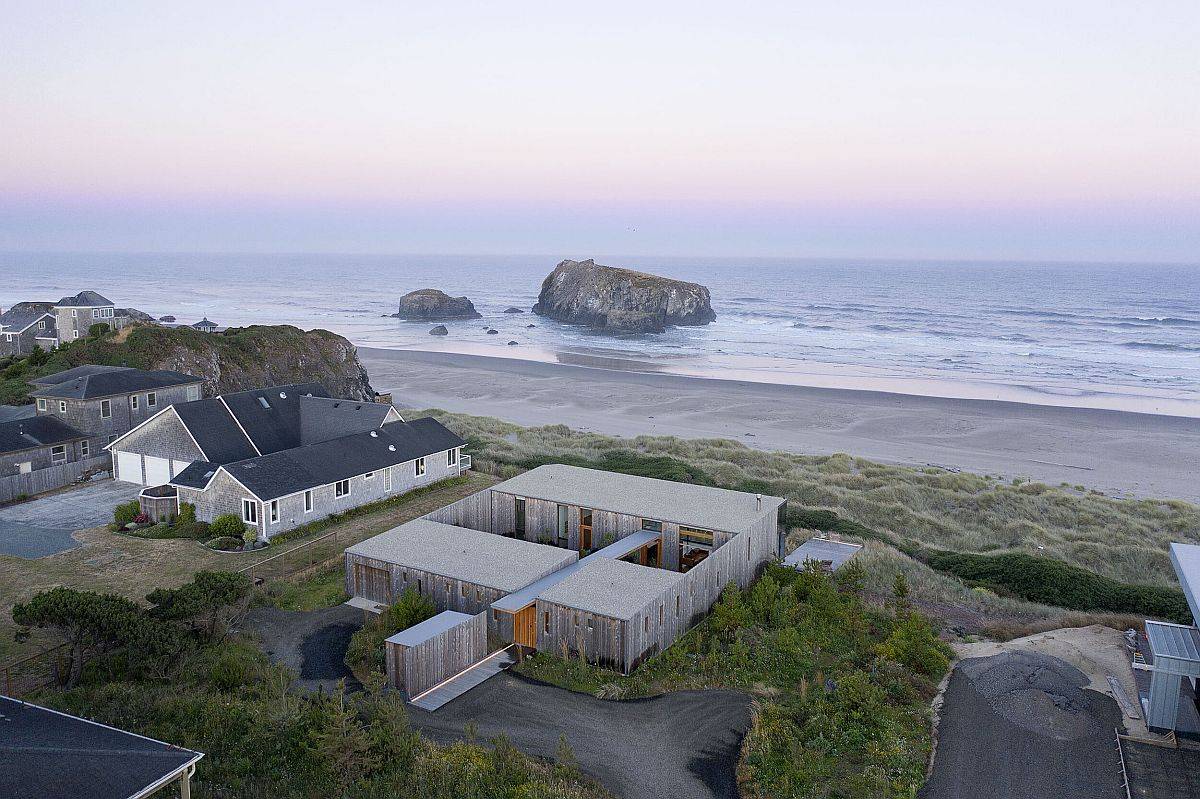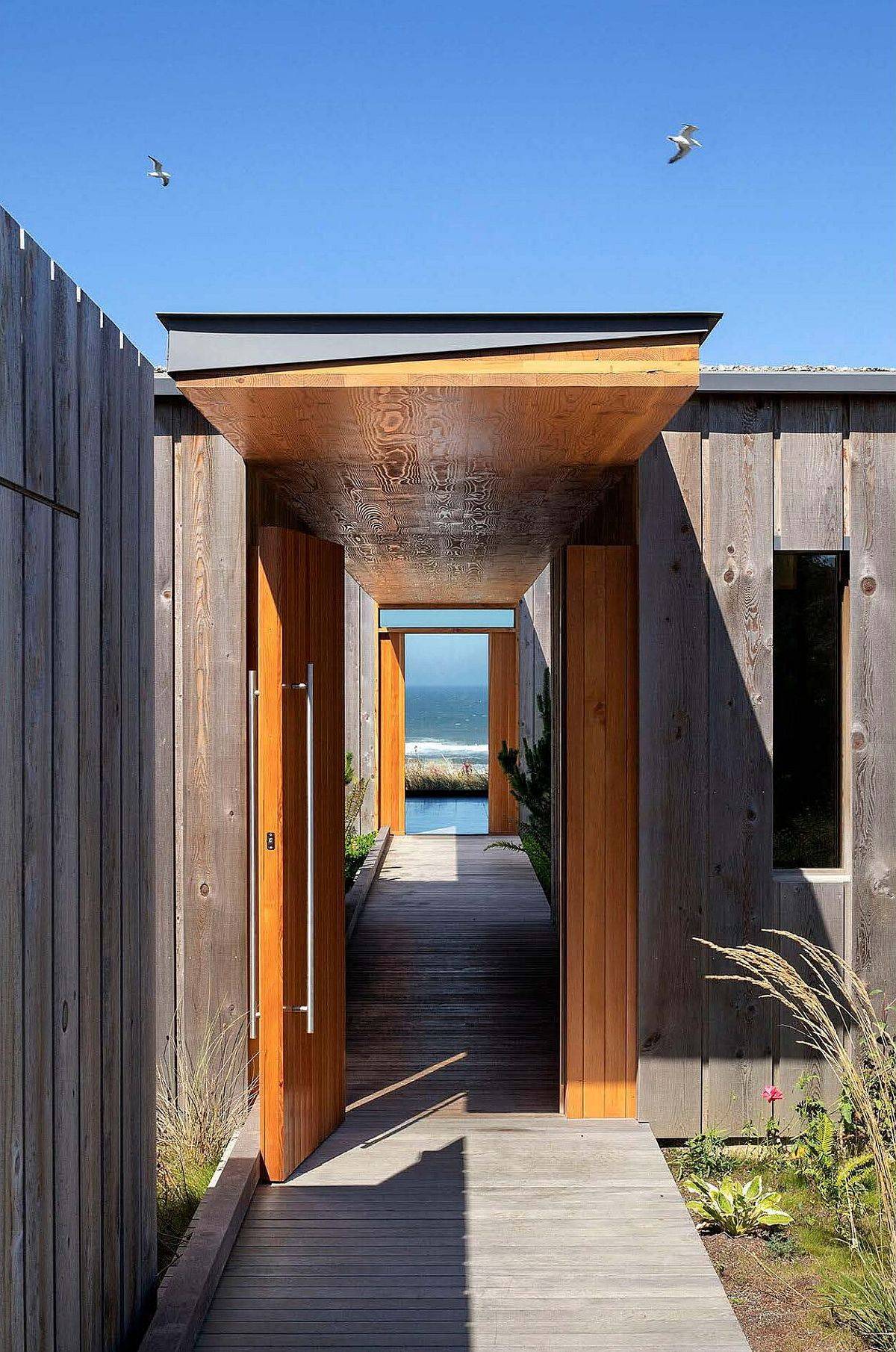 With an exterior clad in gray wooden boards, covered walkways and an infinite pool and backyard that transport you into a surreal world full of splendor, life at this Bandon, Oregon house is anything but mundane even on the dullest of days!