A smart blend of the vernacular and the modern, the Dark and Tan House in Rogersville, Tennessee is one that feels unique in more ways than one. Designed by Dake Wells Architecture, the exterior of the house is draped in cedar panels of different finishes. The vertical cedar panels on the front feel rugged and almost rustic despite their dark gray finish. Those used on the inside for the courtyard are horizontal in their placement and have a more polished, contemporary appeal. Even on the inside, this contrast is found in a different expression as the gable roof meets neutral, modern color palette and dashing décor.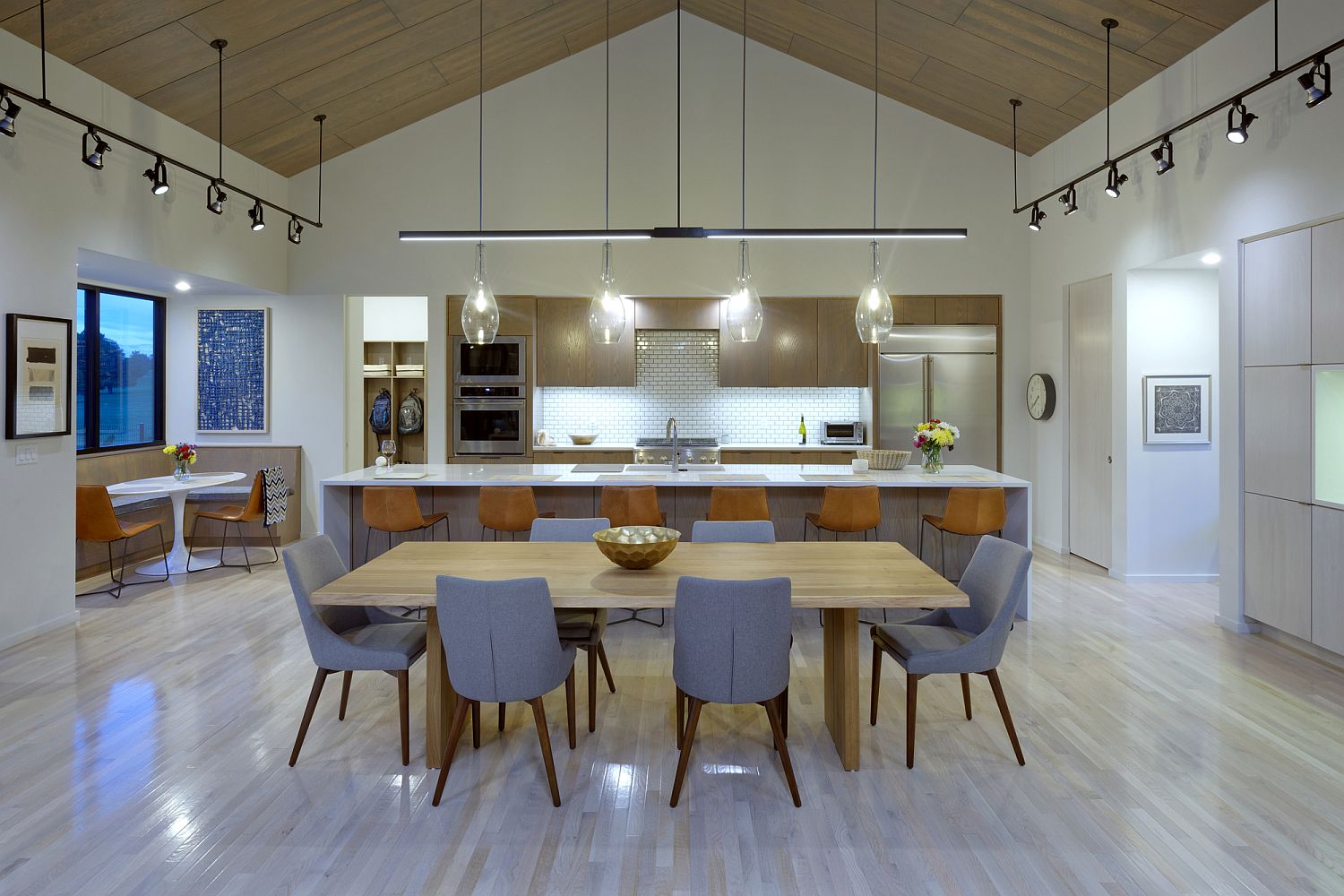 The house has four different gabled structures and within their confines is the protected courtyard and pool zone that provides the perfect outdoor escape. Privacy along with a sense of openness is what you find here as the house offers natural protection. Connection between the exterior and the interior is seamless and an open plan living area adds to the sense of spaciousness. Task lighting fixtures along with recessed lights make an even bigger impact and enhance the ambiance further without seeming out of place.
RELATED: A Bird's-Eye View of Budapest: Hilltop House with Twin Gable Roofs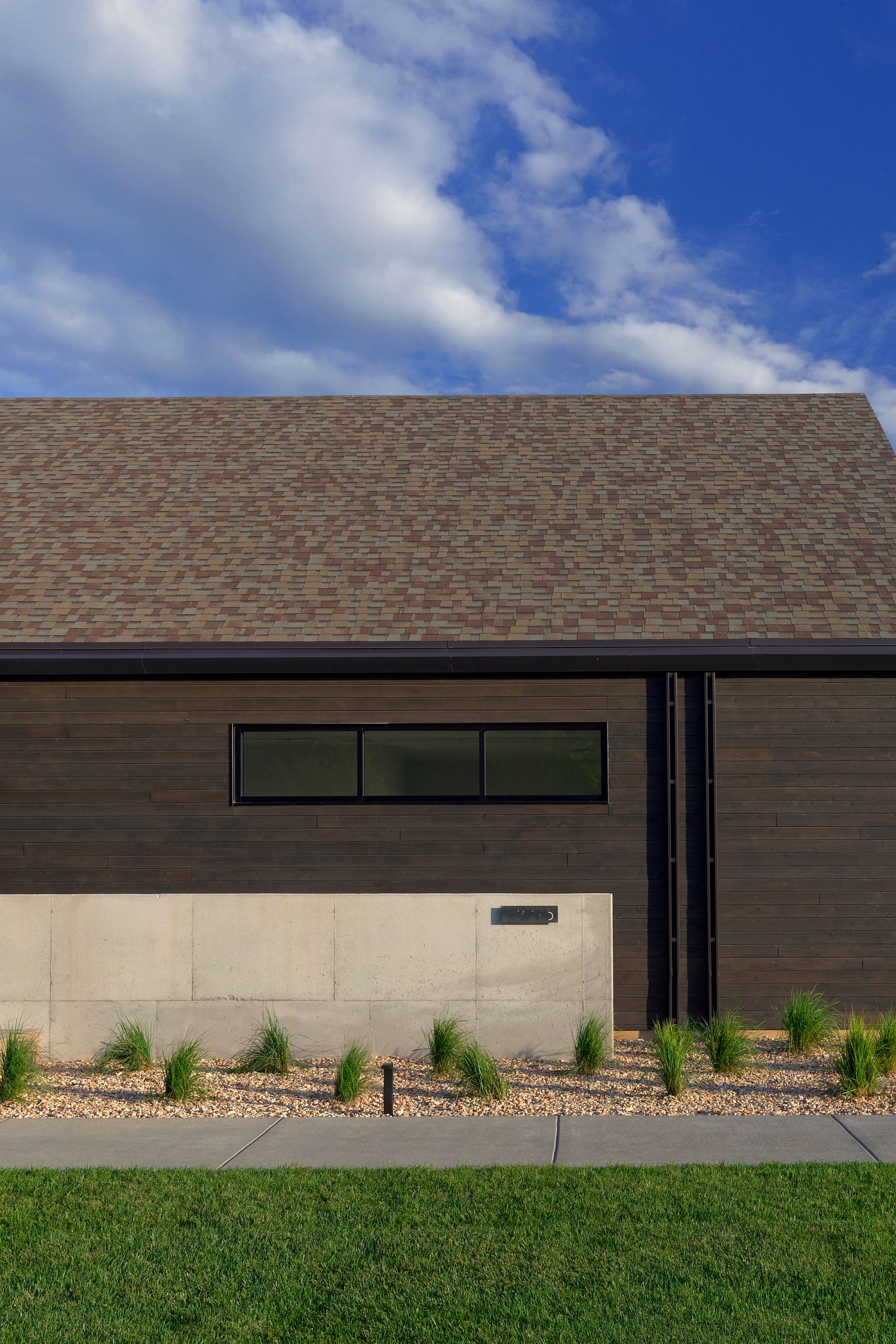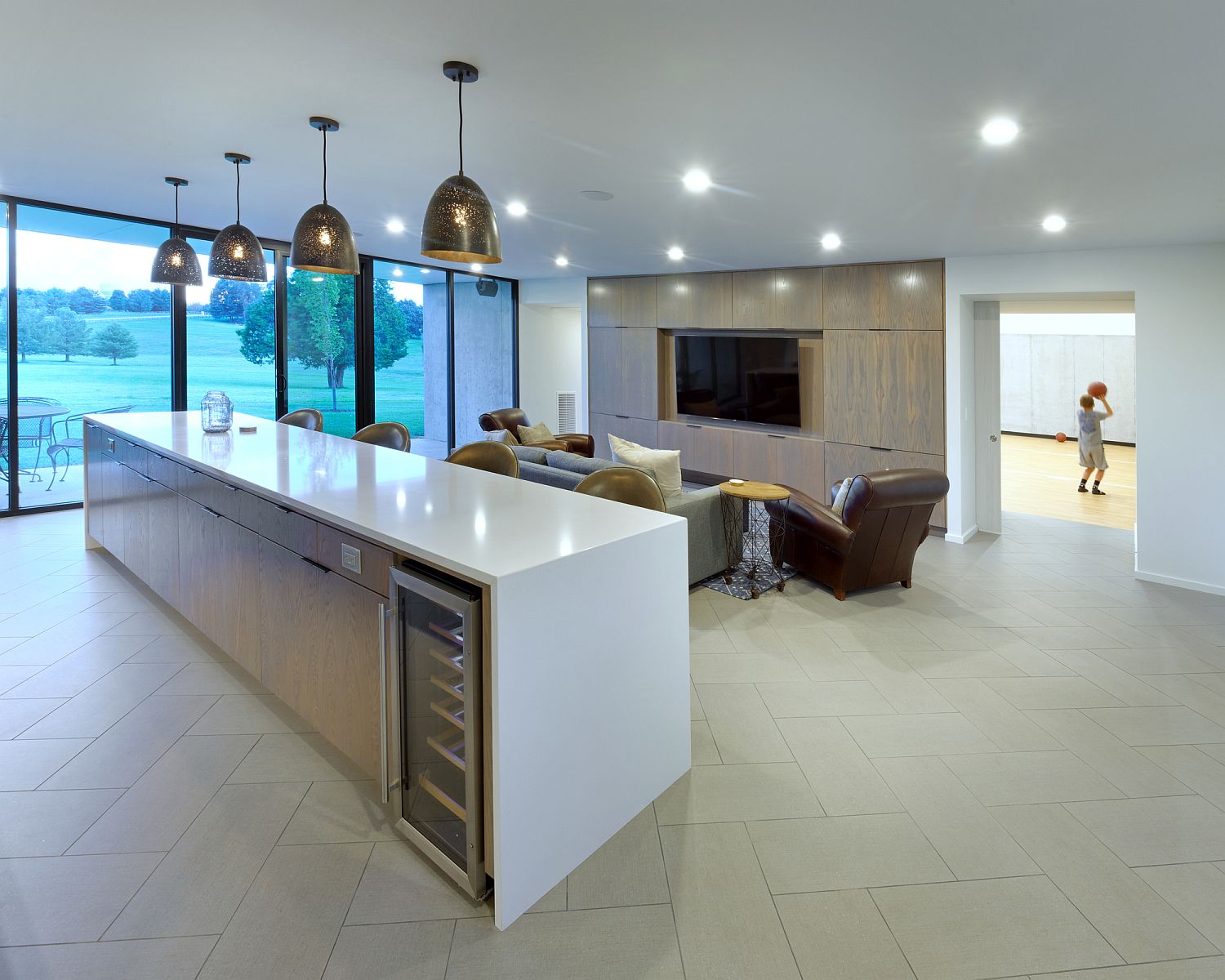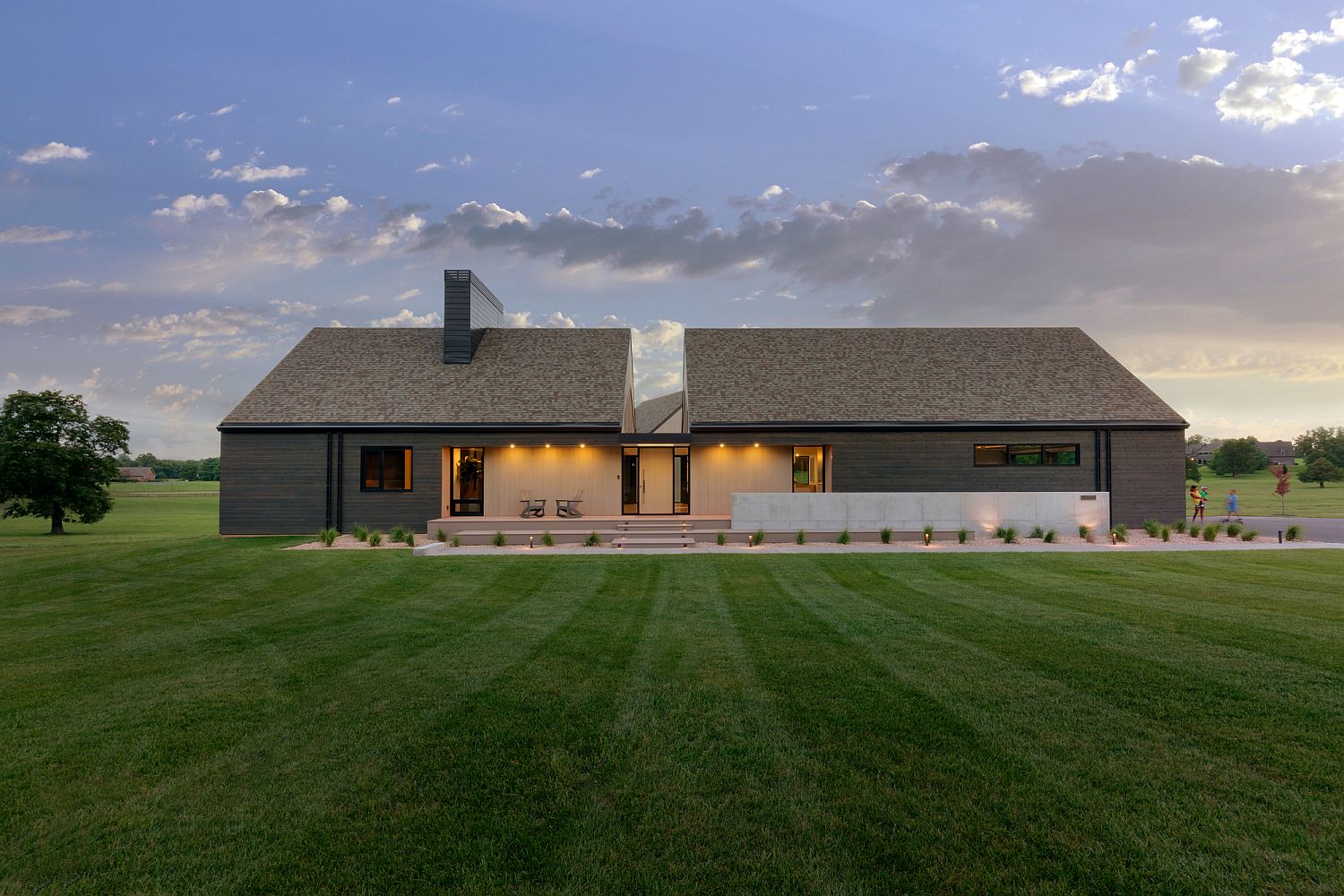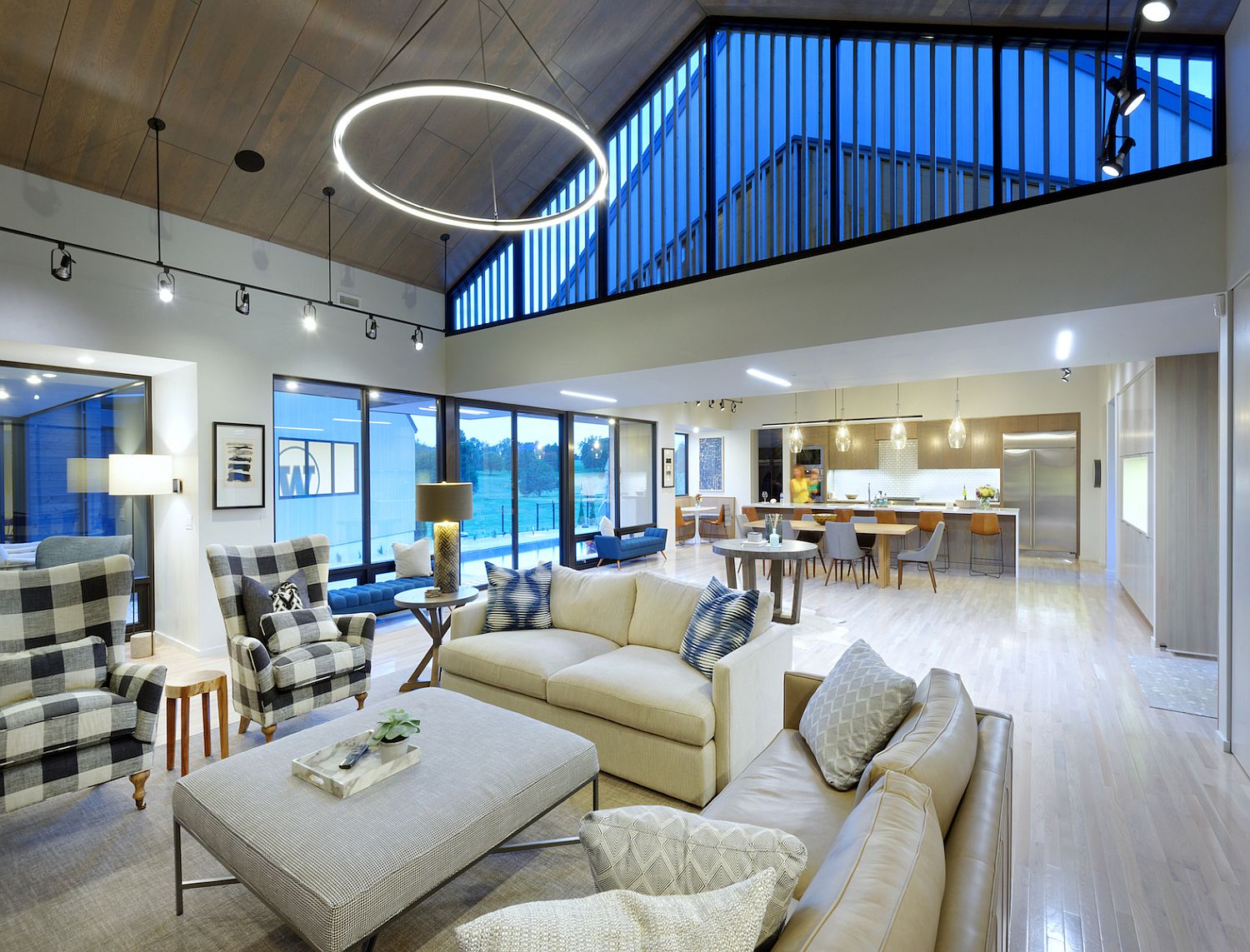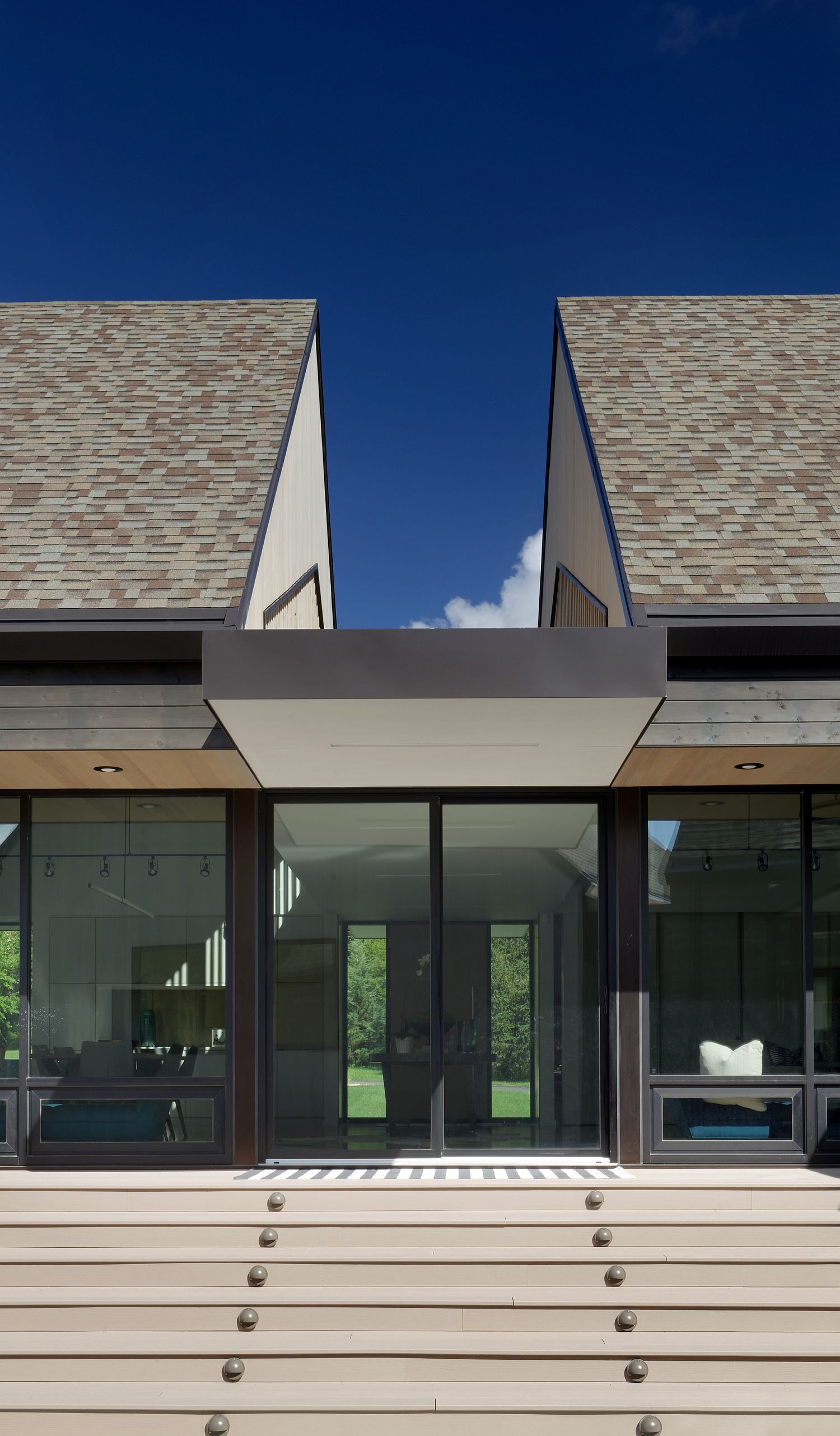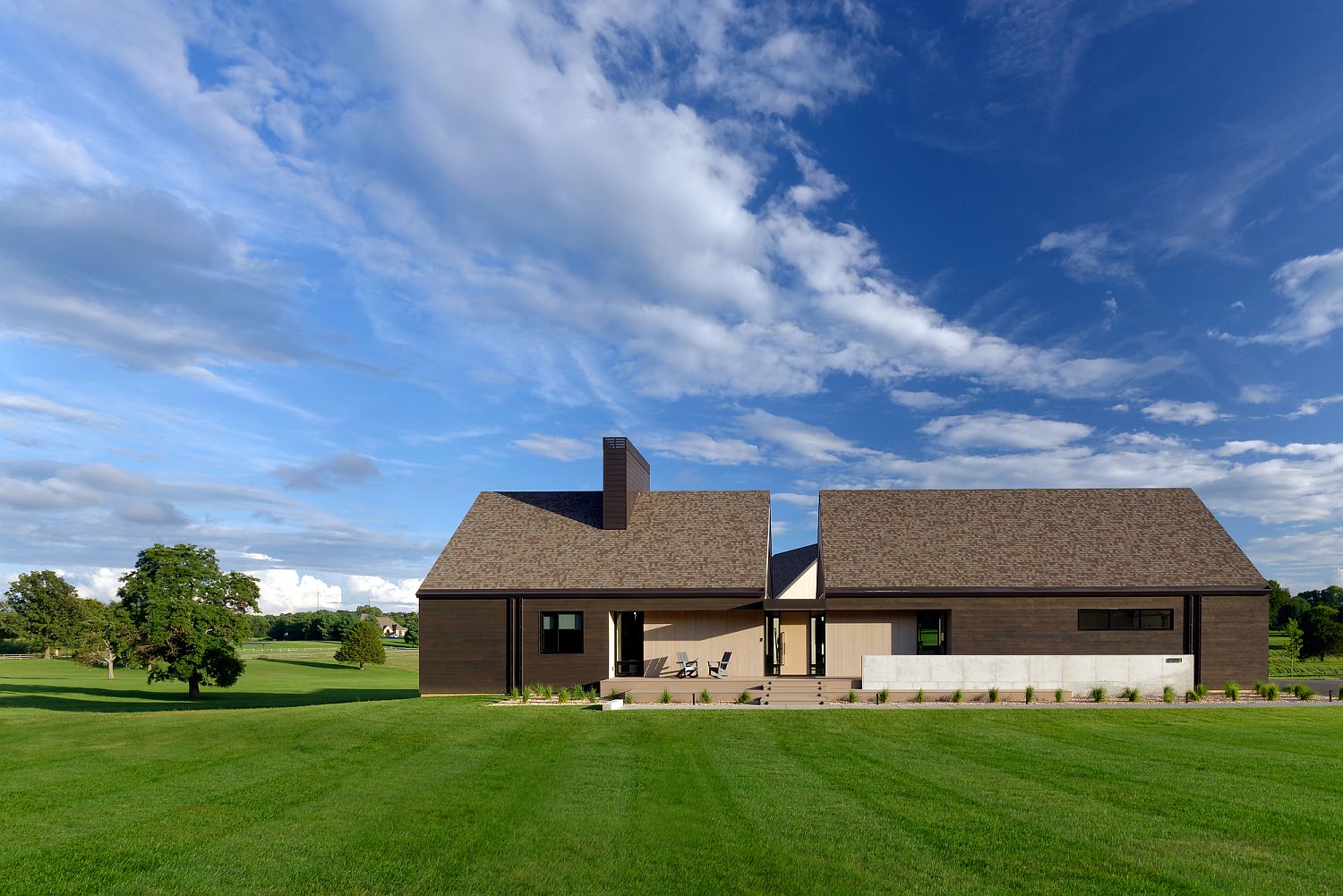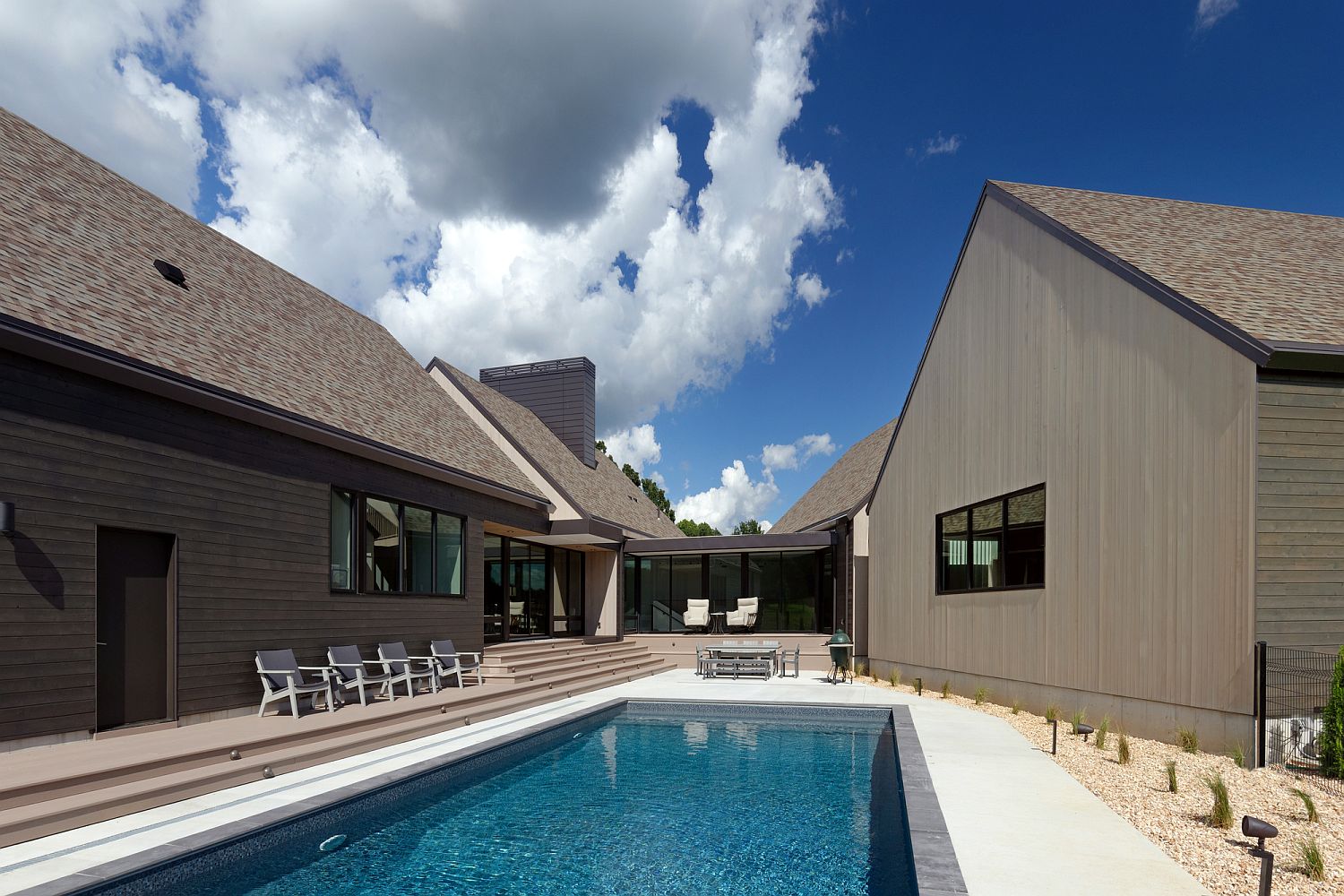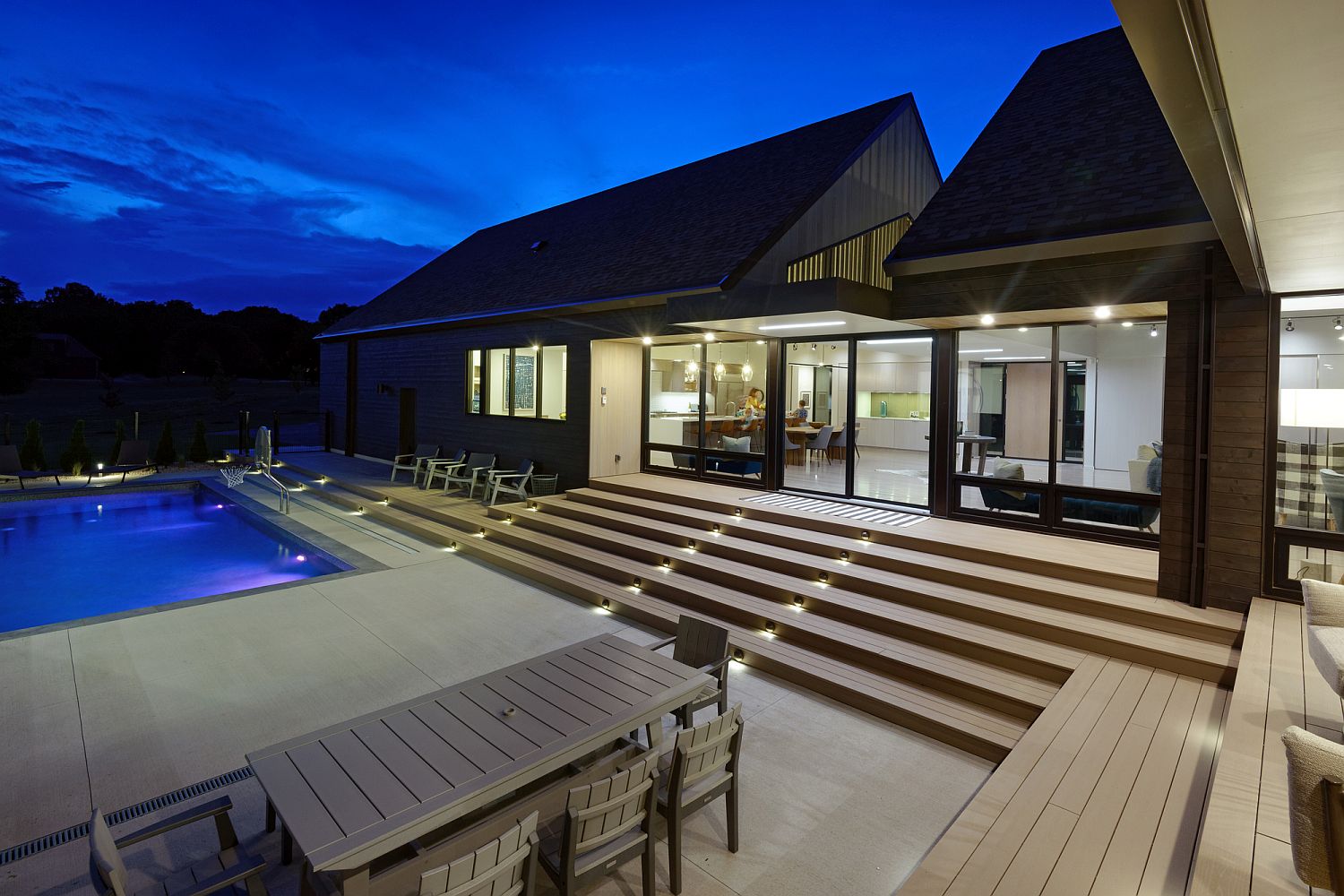 This is a residence that does all it can to combine the rustic past the neighborhood with its growing modern ambition and practical luxury. A bridge between styles and eras is what you find here and it is a blend that you cannot help but fall in love with. [Photography: Architectural Imageworks]
RELATED: This Japanese Home Charms with Multiple Roofs and Gorgeous Curated Gardens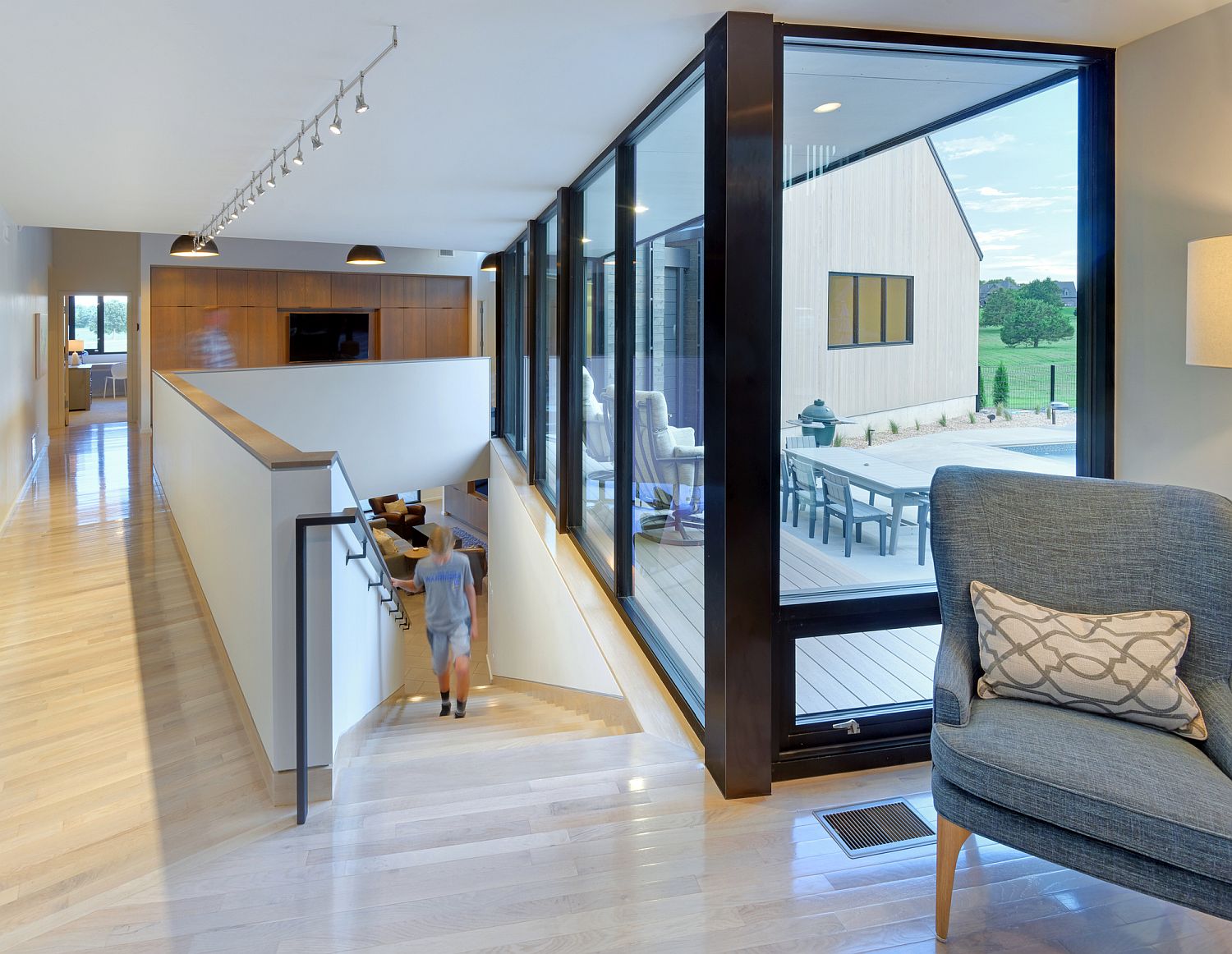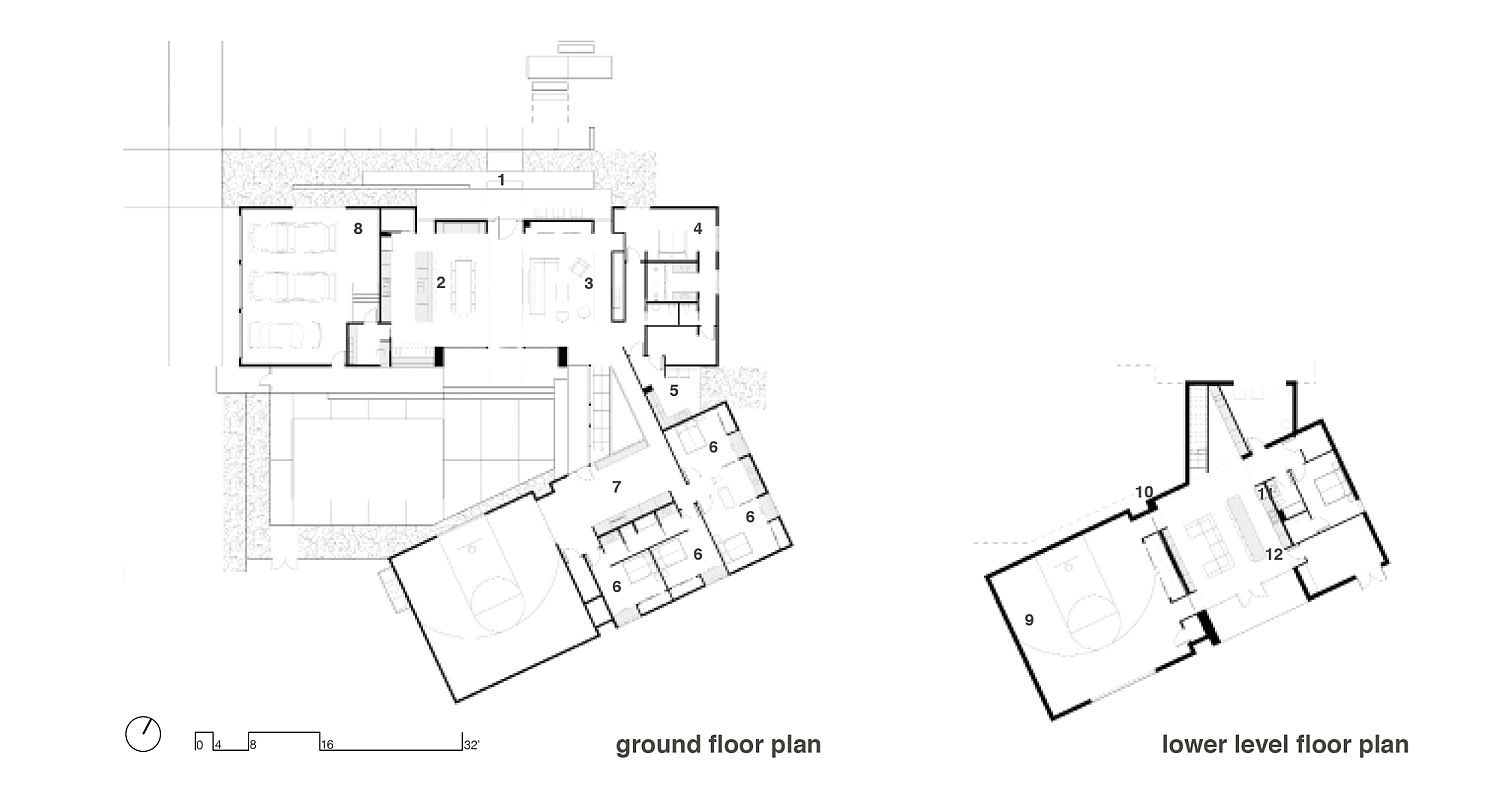 Liked the story? Share it with friends.