Color, creativity, cats and a captivating makeover – the House for Booklovers and Cats by BFDO Architects is a delight to walk into. An old Brooklyn row house that was altered and given a modern facelift to meet the specific needs of a couple who love books, modern art, cats and a relaxing lifestyle with a touch of Brooklyn's inimitable flair. It is the parlor level that contains the ten-foot-high living area with a custom bookshelf that which is cleverly extended to fashion a circulation space for the two cats in the house. The inquisitive cats can meander through the flowing ledge and access different vantage points and trap doors that allow them to navigate through the top two levels of the home.
It is the lowest level that contains the guest space along with the home gym and along with additional guest spaces. The top level is the private zone with the master bedroom along with the home office and study, which is a masterpiece in itself. A personal workspace on an elevated platform in the home office sits directly below a skylight and provides a calm and unique work area that seems detached from the rest of the house. A balcony along with staircase connects the house with the rear patio while it is still the parlor level with kitchen, dining and other public spaces that ends up stealing the spotlight!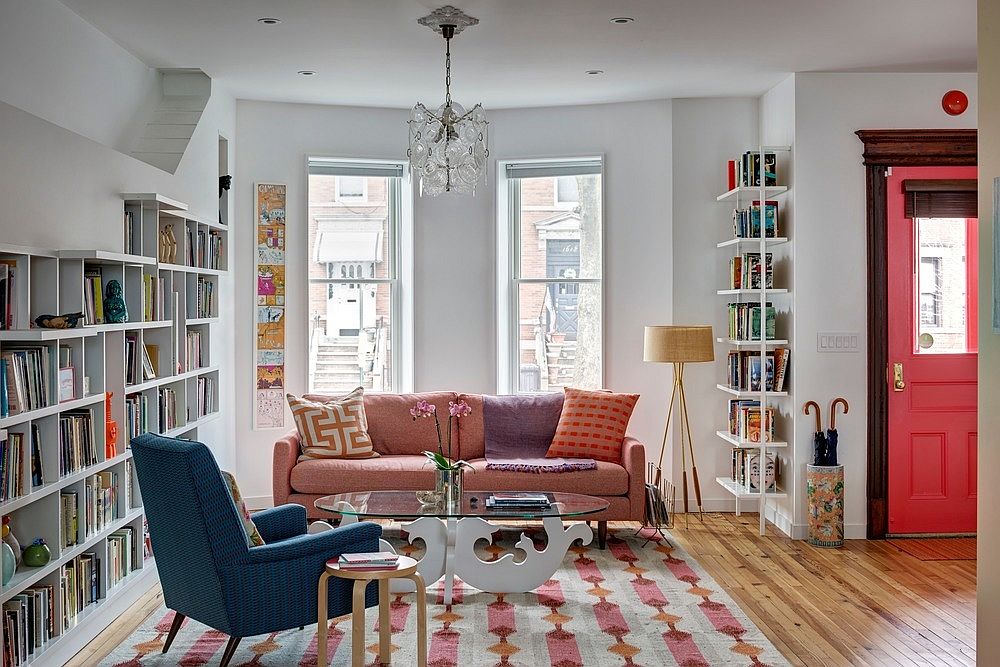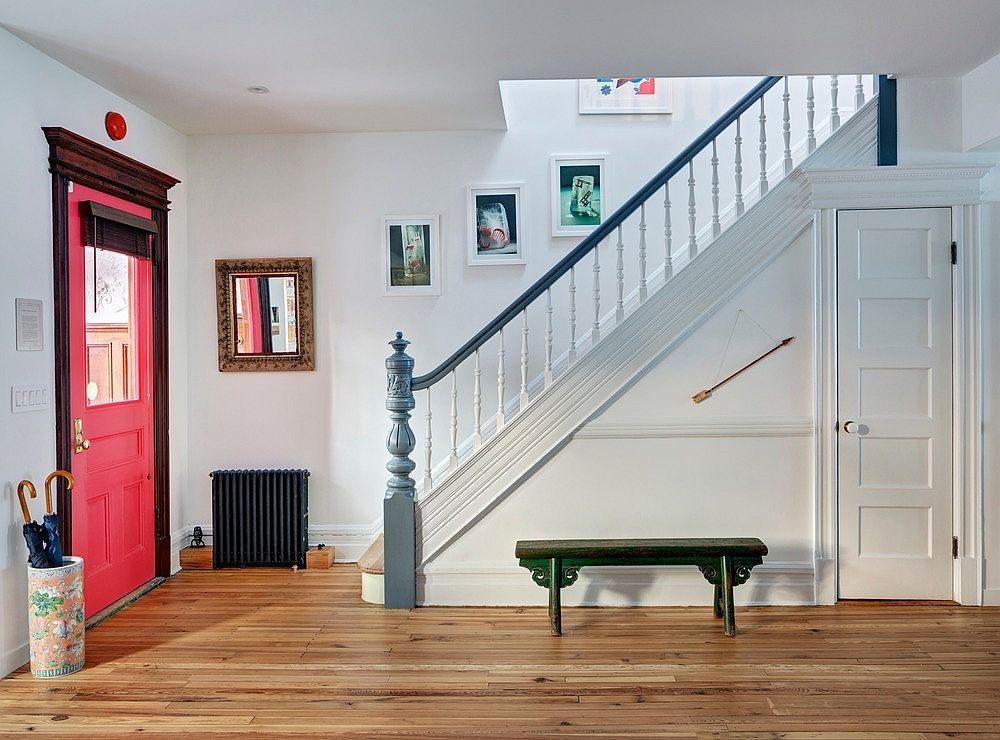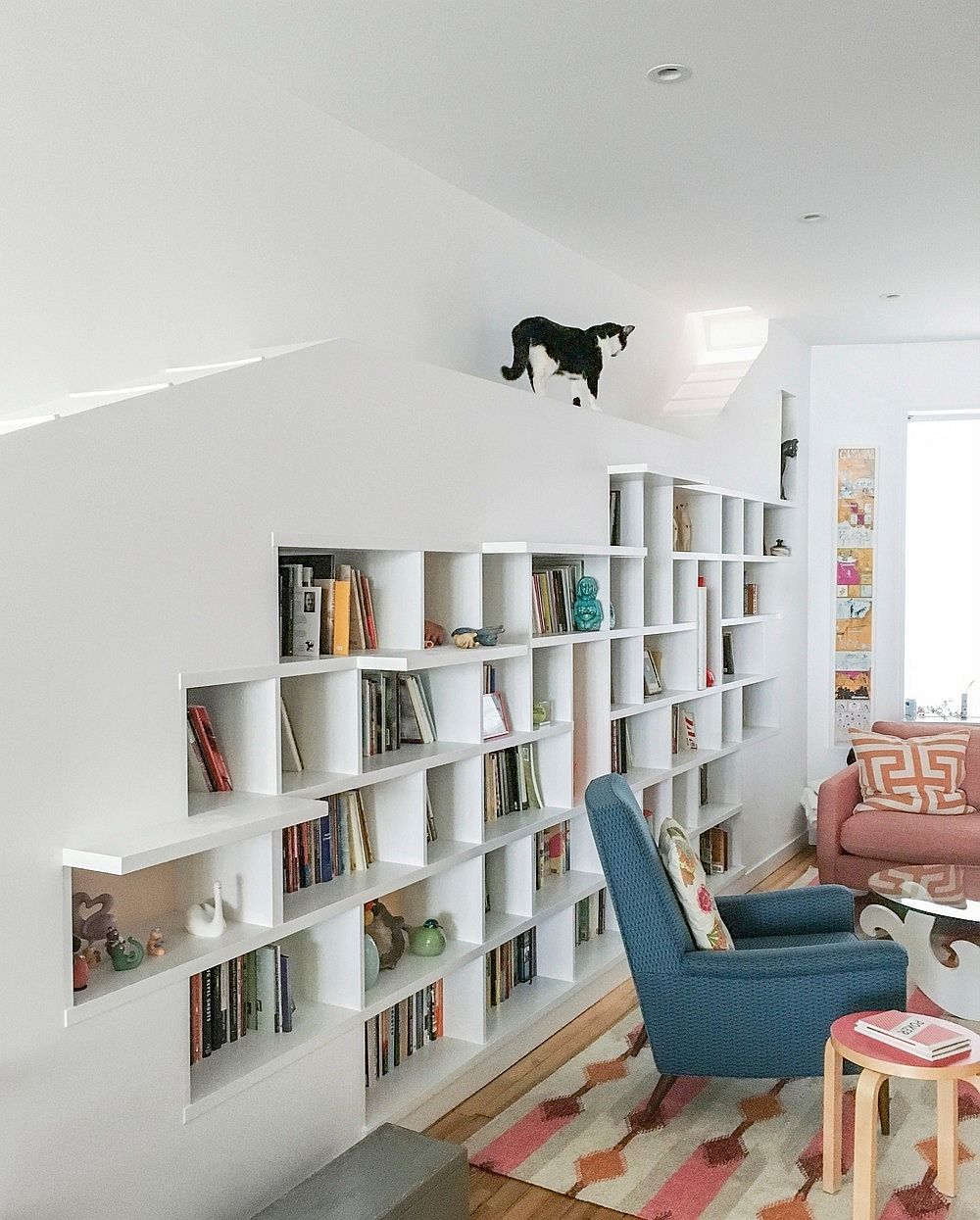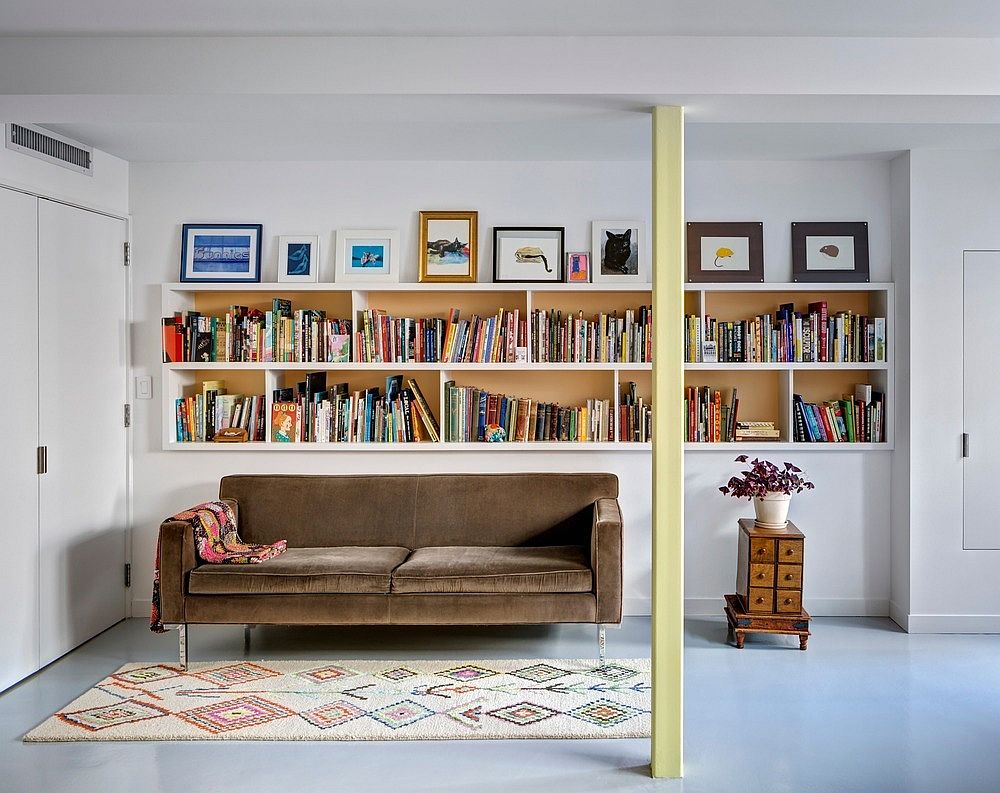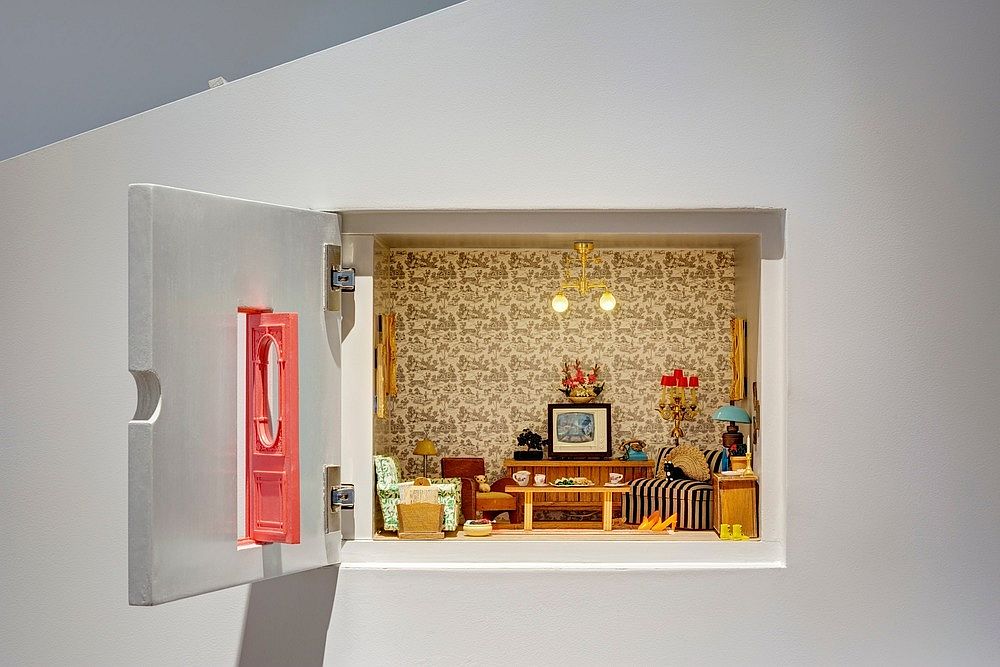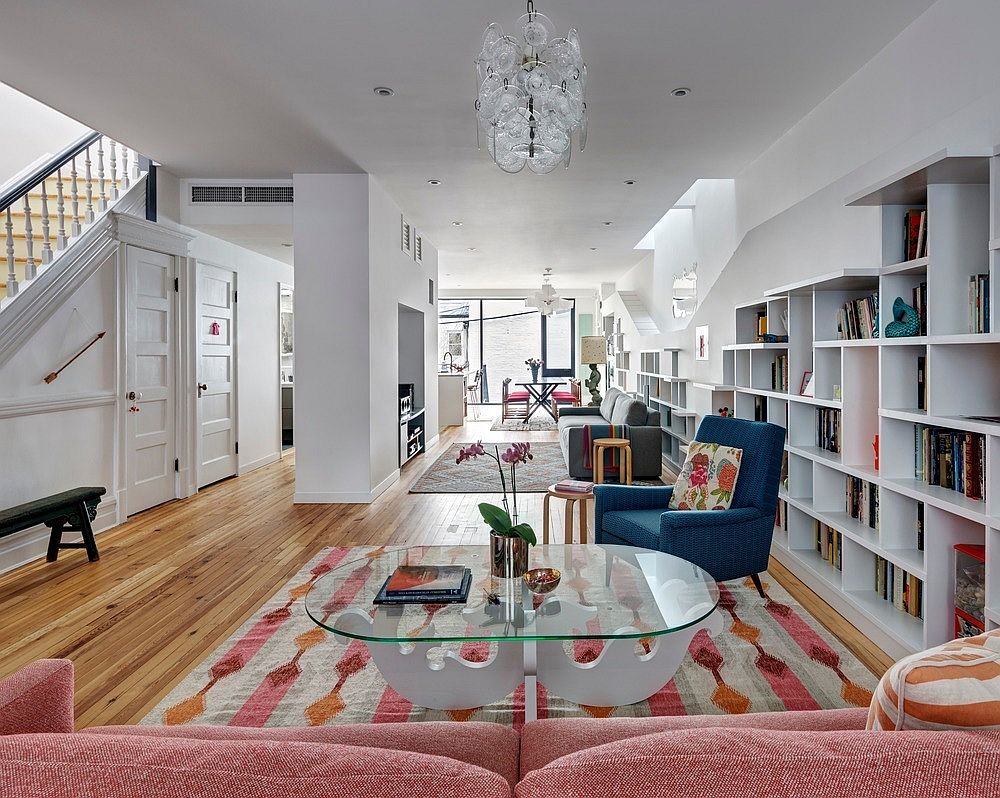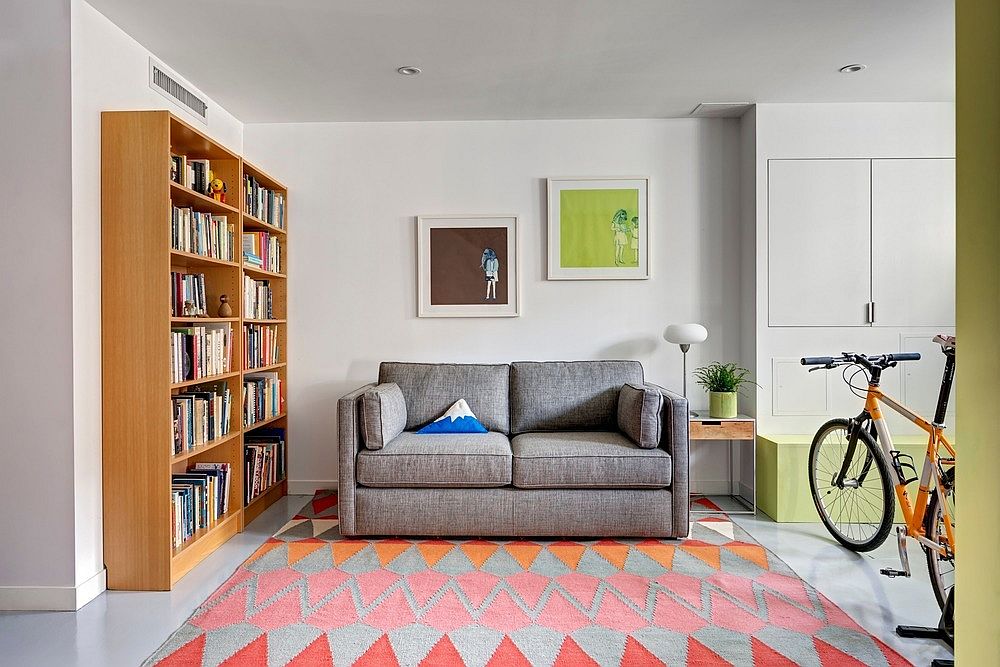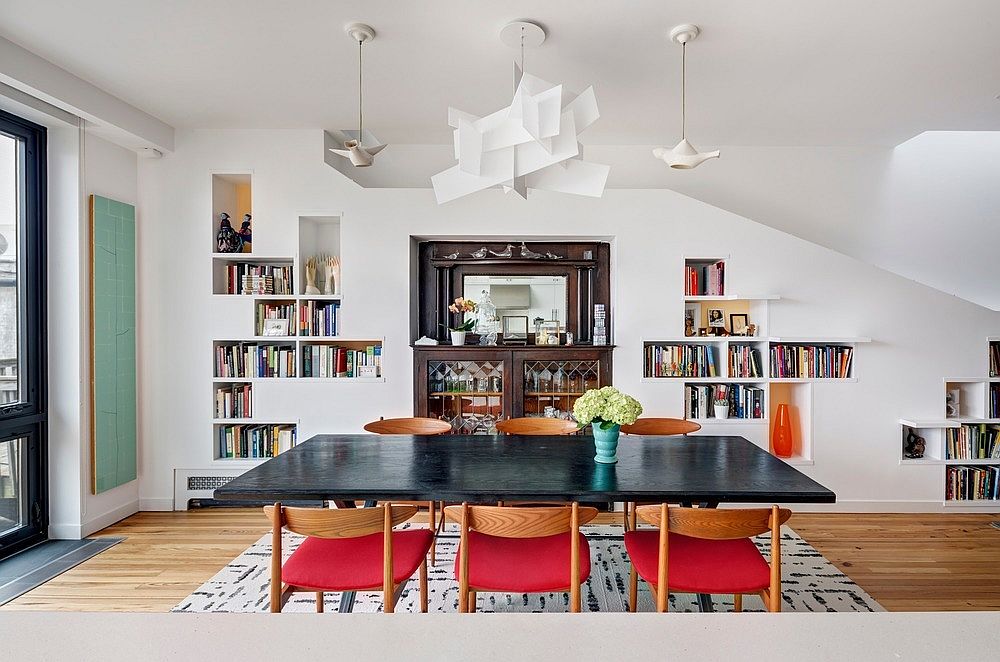 Reuse of materials was an important part of the new house with paneled wood doors, doorknobs, and hardware from the old interior being reused fully. Pops of Benjamin Moore's Melon Popsicle, fuchsia, pastel pinks and green enliven different rooms of the house while curated art work, unique collectibles and a gorgeous living room diorama provide playful and exquisite finishing touches on a transformation that leaves you spellbound! [Photography: Francis Dzikowski]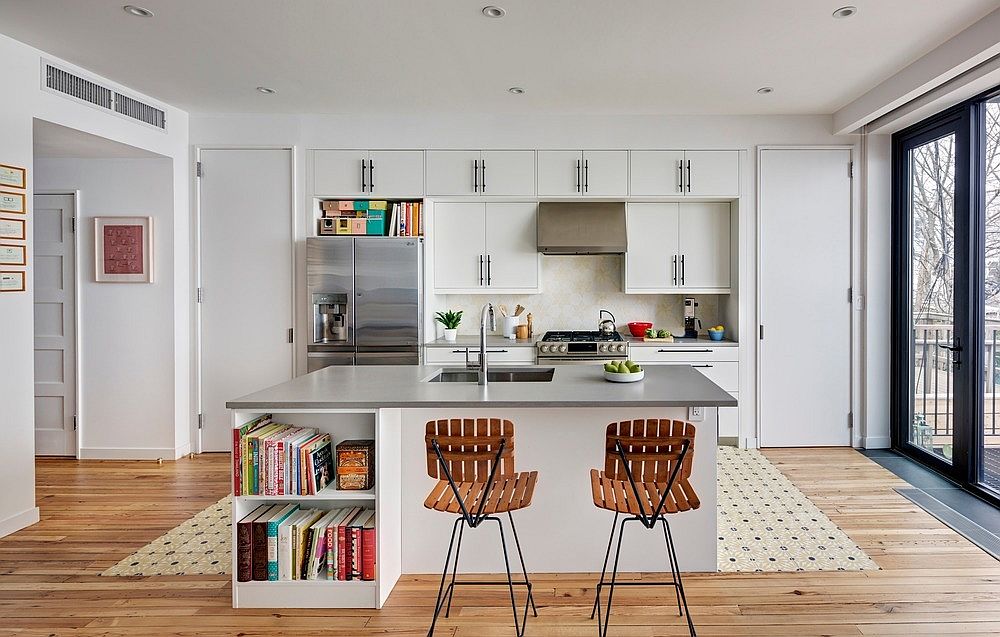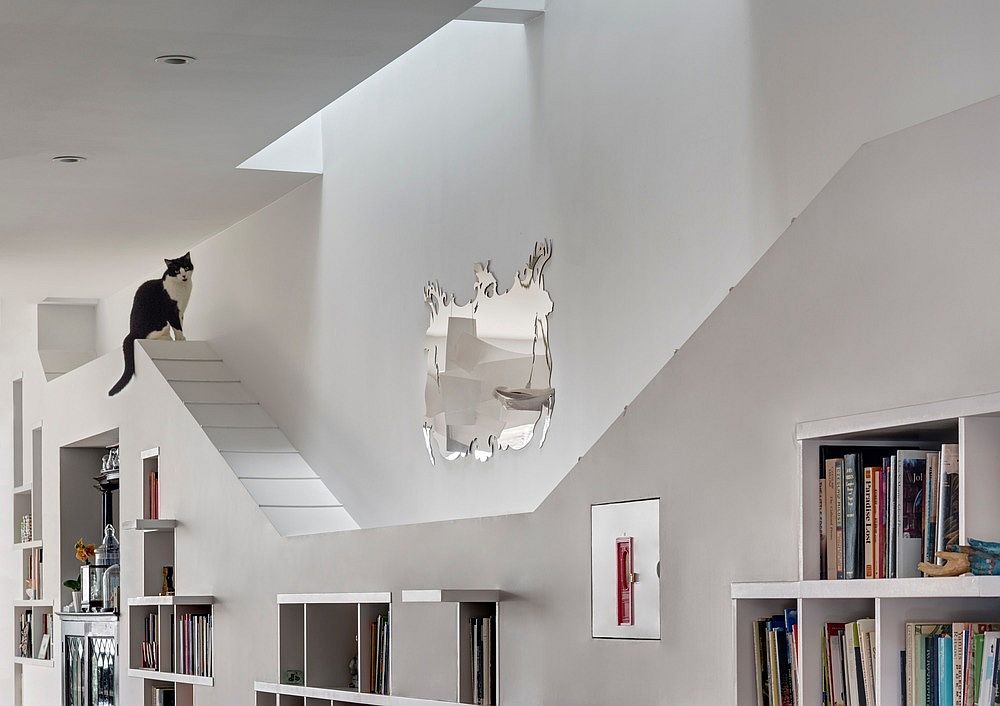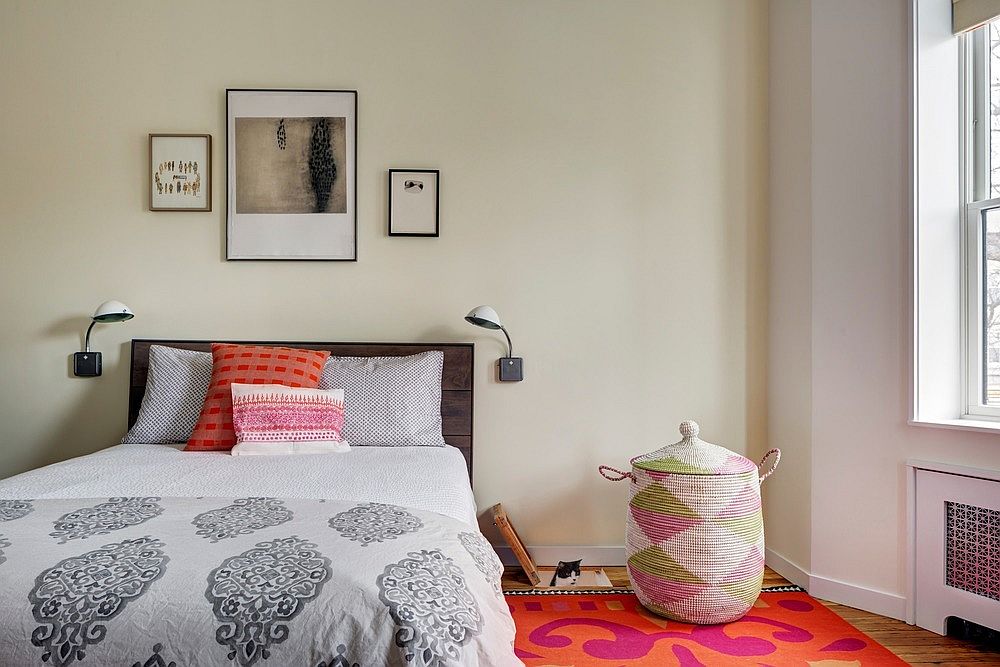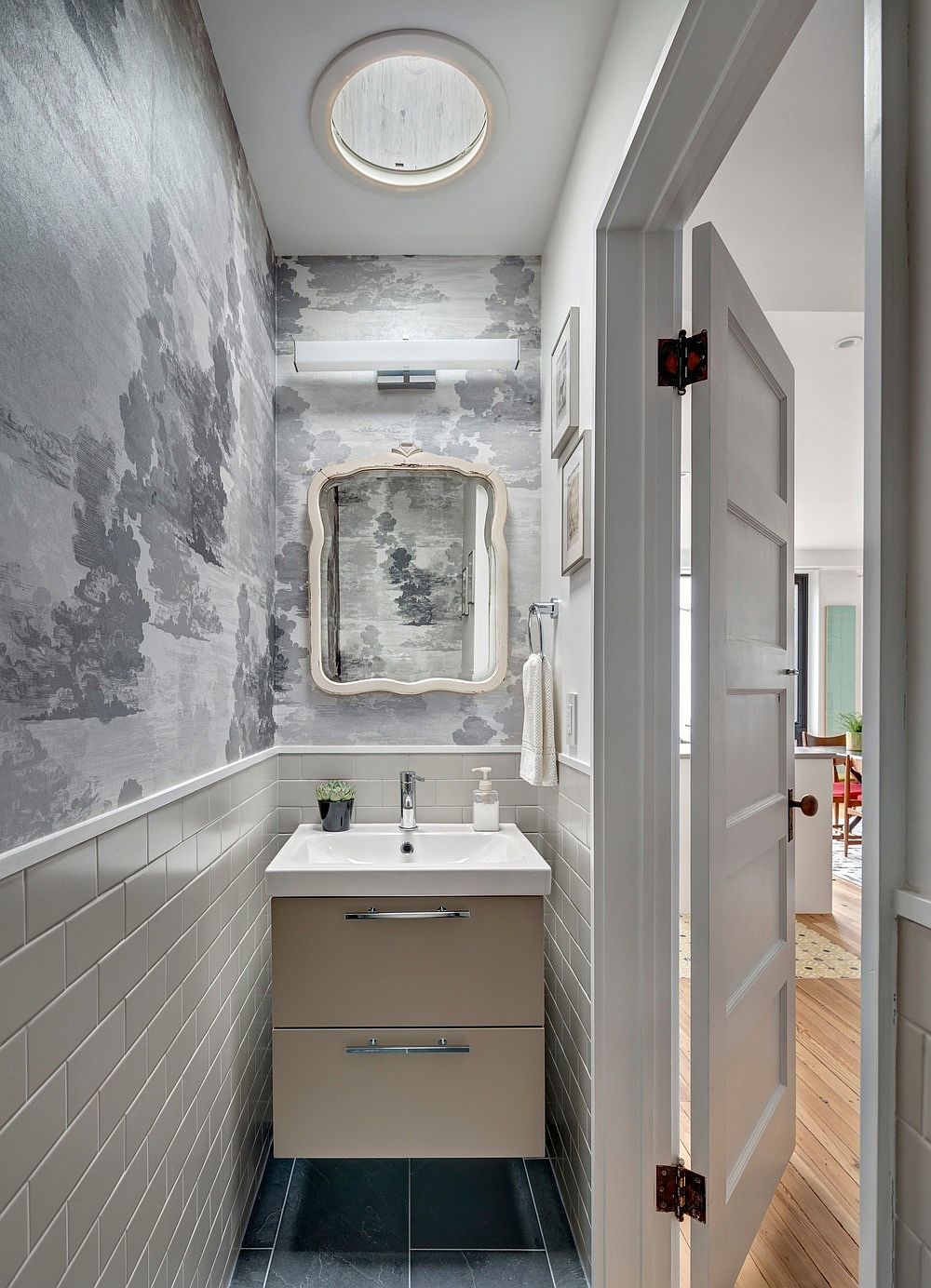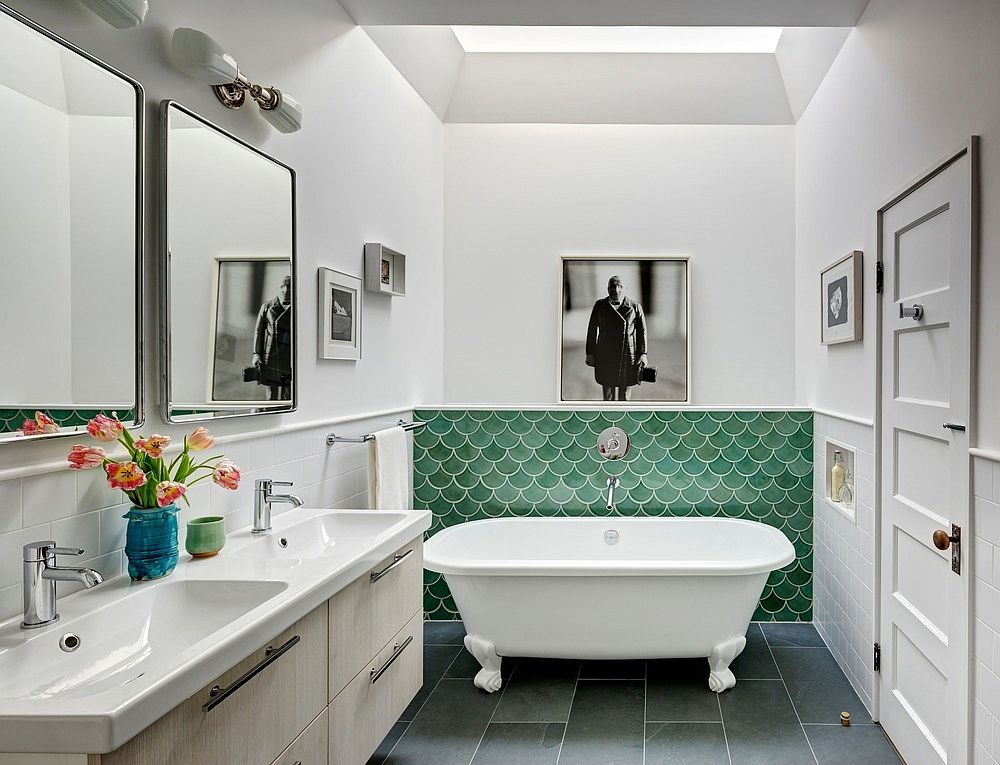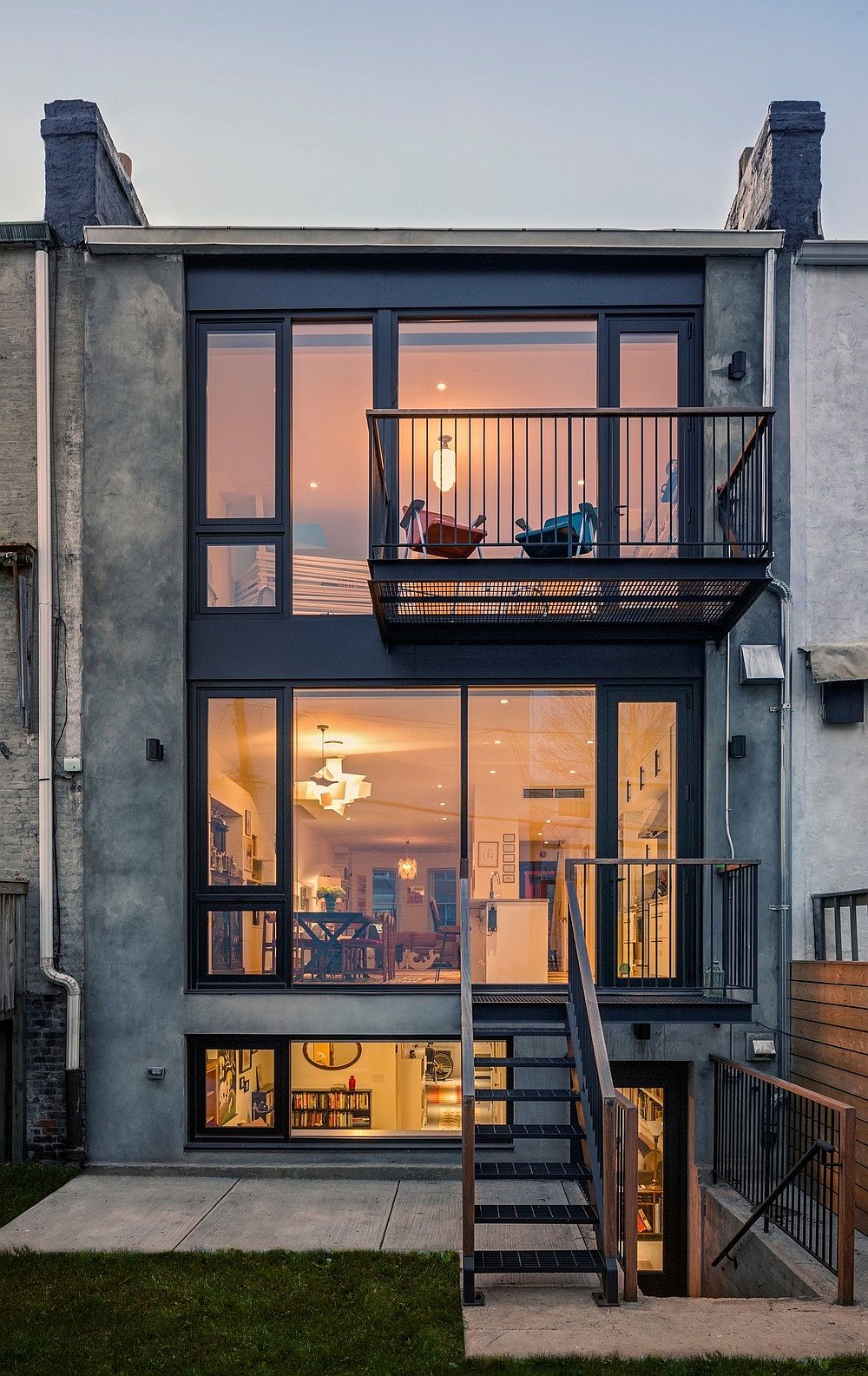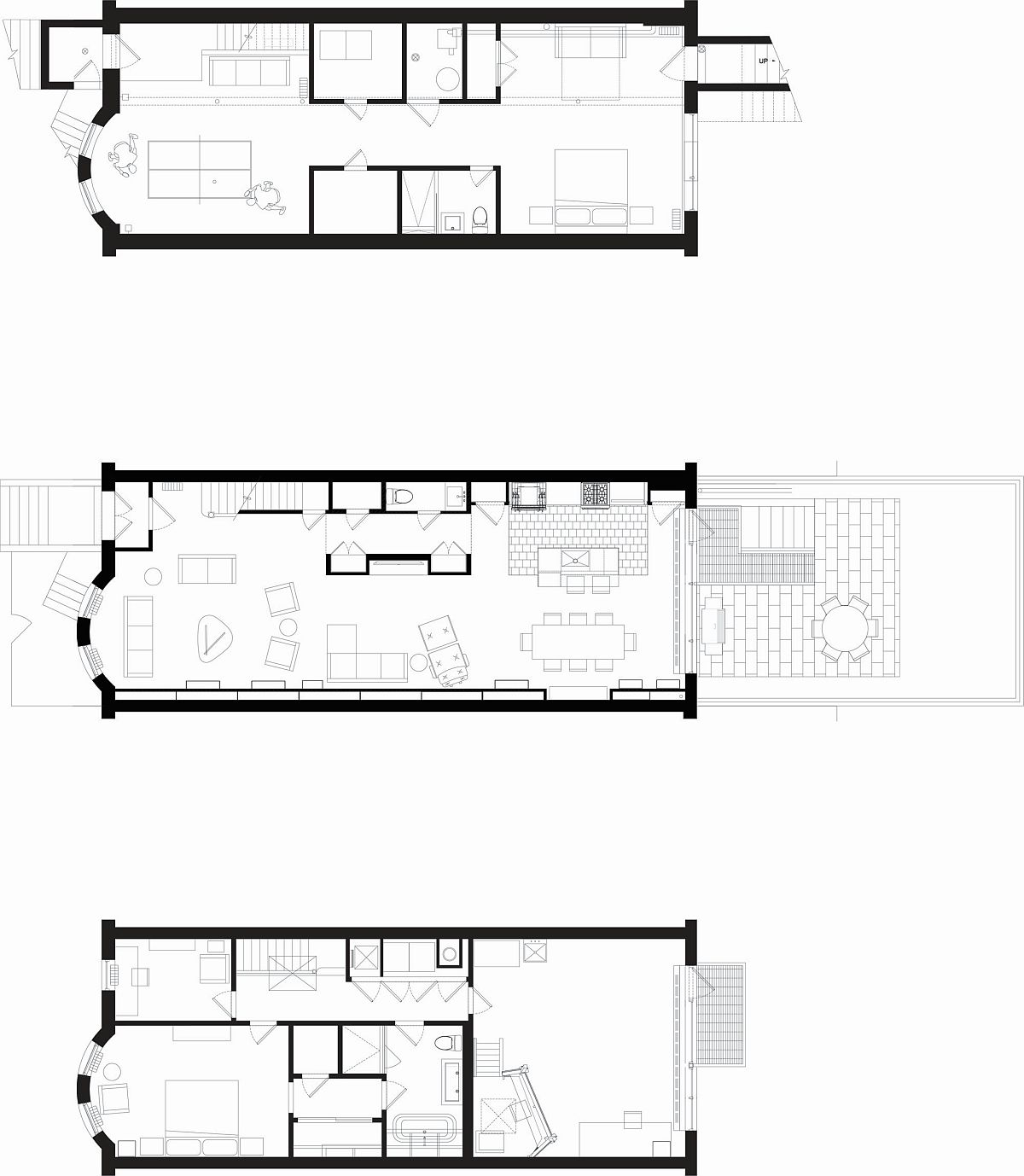 Liked the story? Share it with friends.