Nestled on a quiet little plot in the beautiful Argentine Patagonia, Casa Rampa brings together unabated views of the forest landscape that surrounds it and the Limay River that becomes a part of its lovely backyard! Designed by Remy Architects, the spacious home occupies 650 square meters and is spread across three gorgeous levels that are interconnected with a series of walkways and cleverly placed corridors. But the true beauty of this lovely home in Argentina lies in its ability to connect with the natural scenery outside and the way in which the outdoors become a vibrant and essential part of the relaxing interior.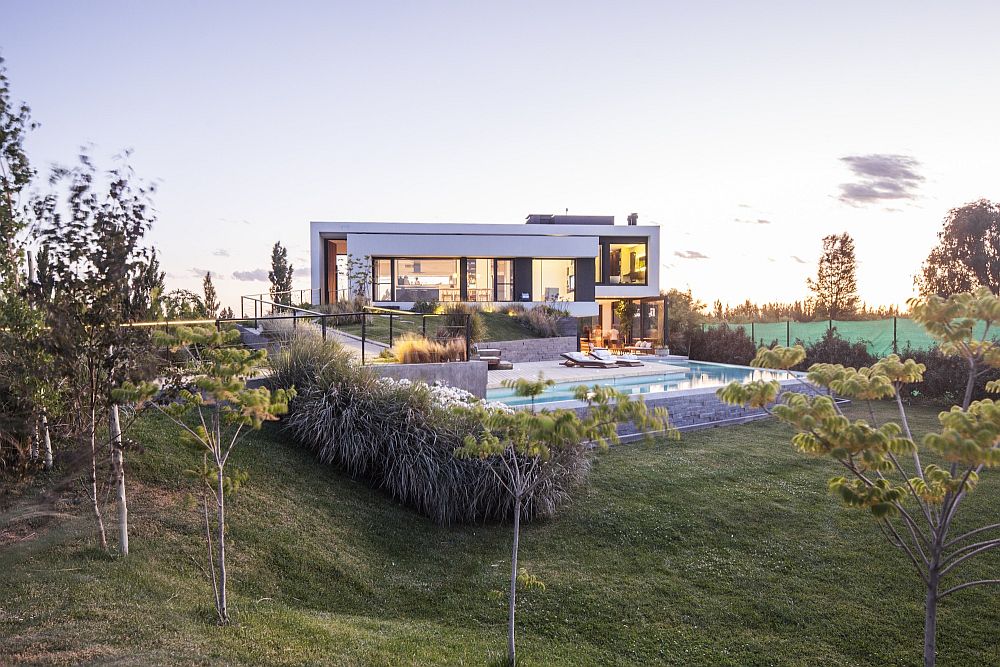 A simple pathway and an irregular ramp shape the lovely entrance to the house, where a large, 4-meter-tall door in local Lapacho wood greets you gleefully. The interior is also draped in locally sourced Lapacho wood, adding warmth and elegance to a contemporary setting that is otherwise dominated by white and other neutral hues. A healthy dose of greenery on the lower level creates a fabulous fusion between the interior and the poolscape and backyard beyond the sliding glass doors. The two lower levels of the home contain the public spaces and guest room, while the top floor house the master suite and additional bedrooms. [Photography: Alejandro Peral]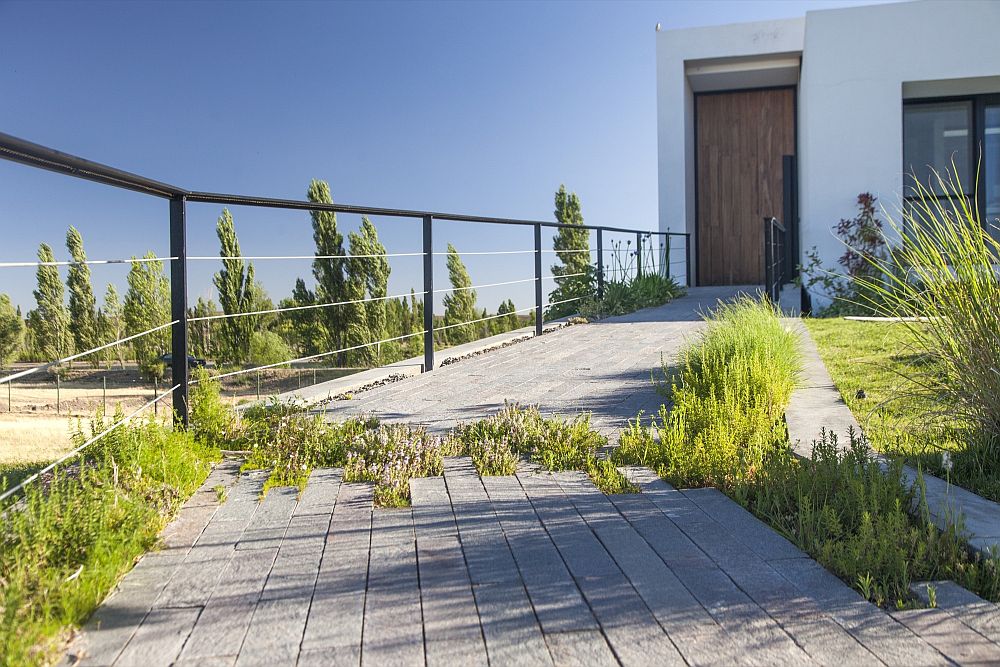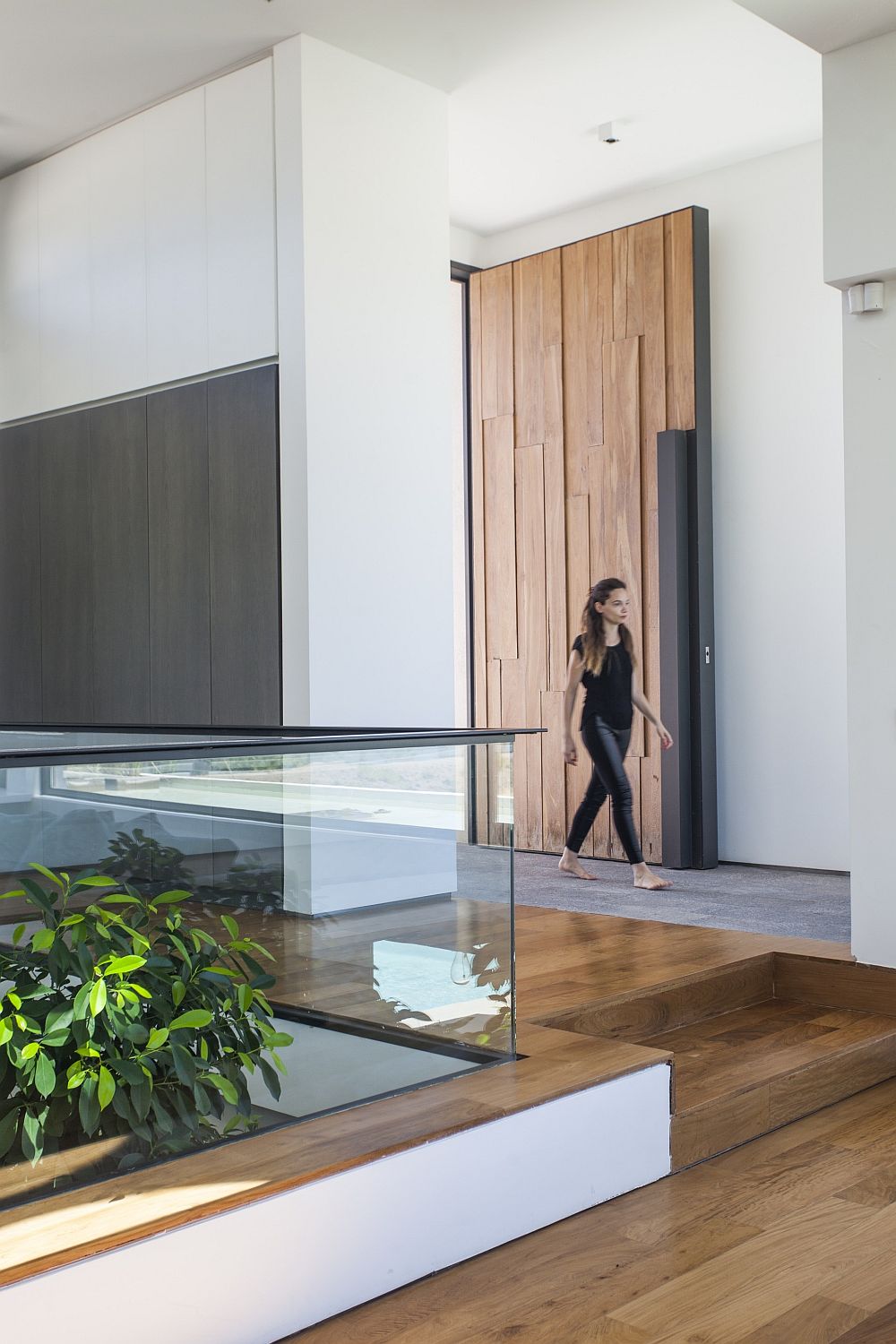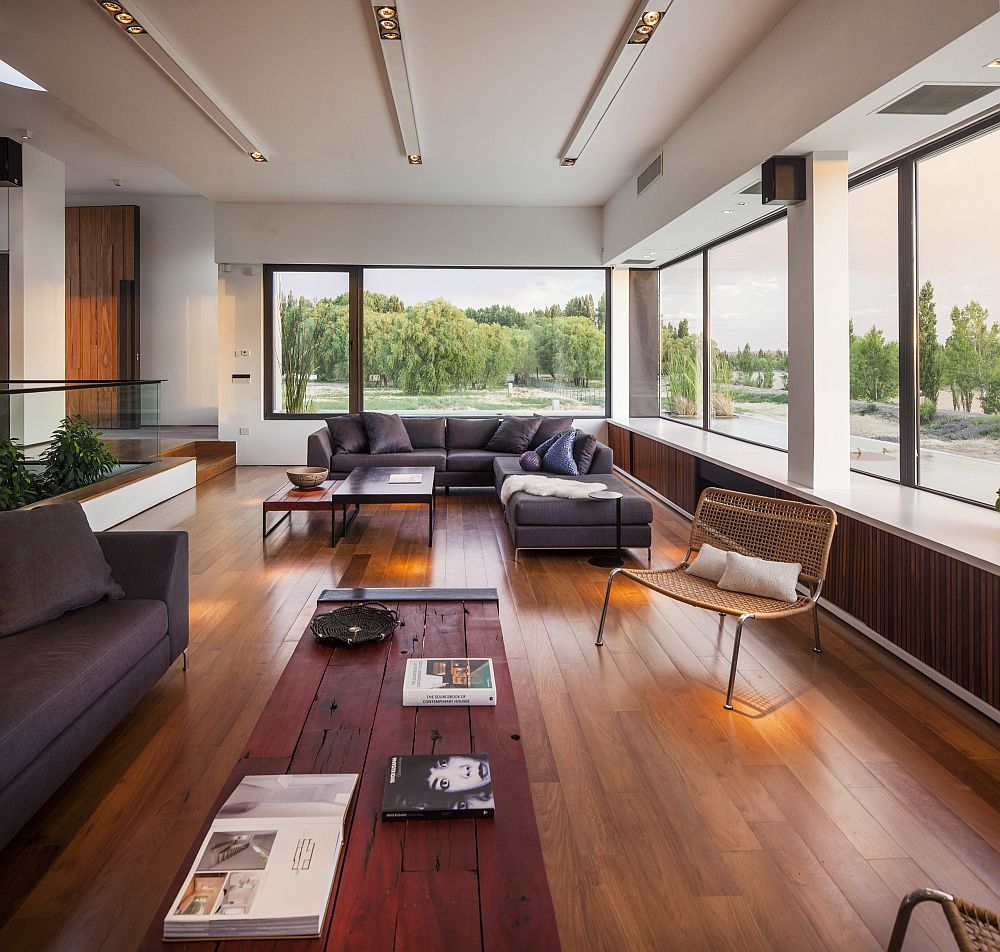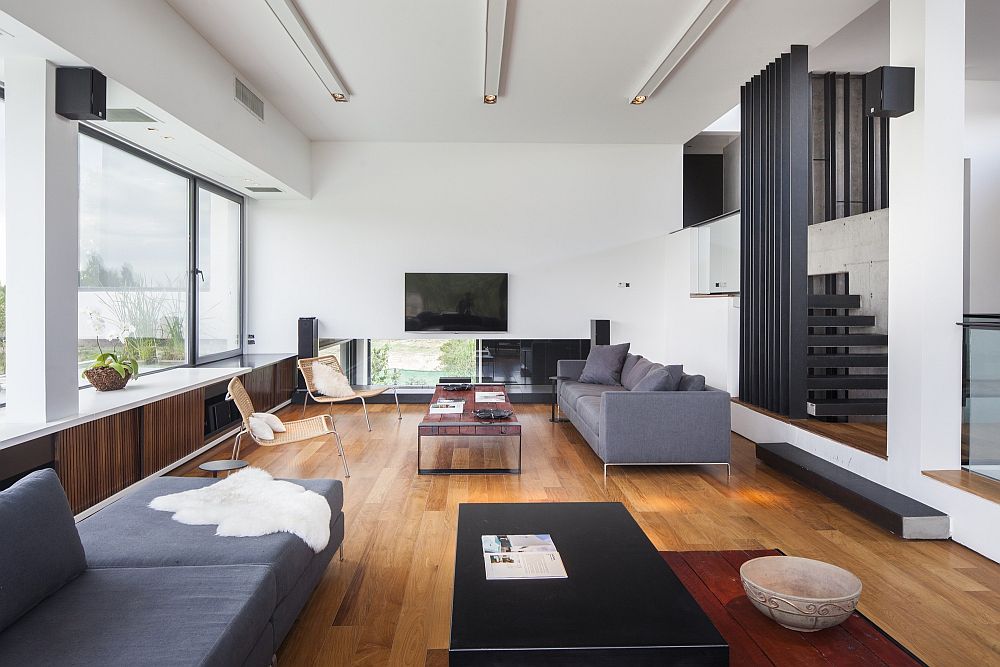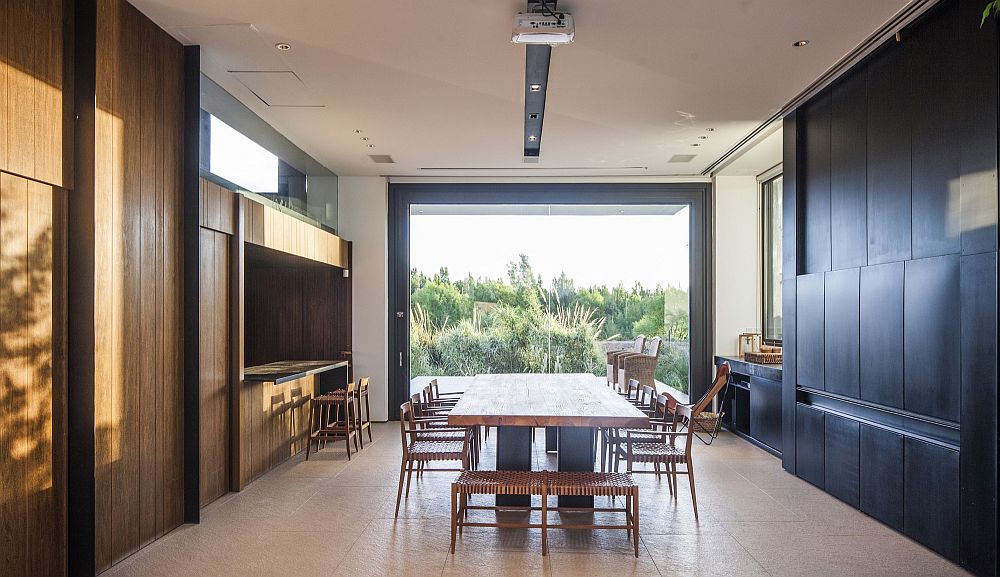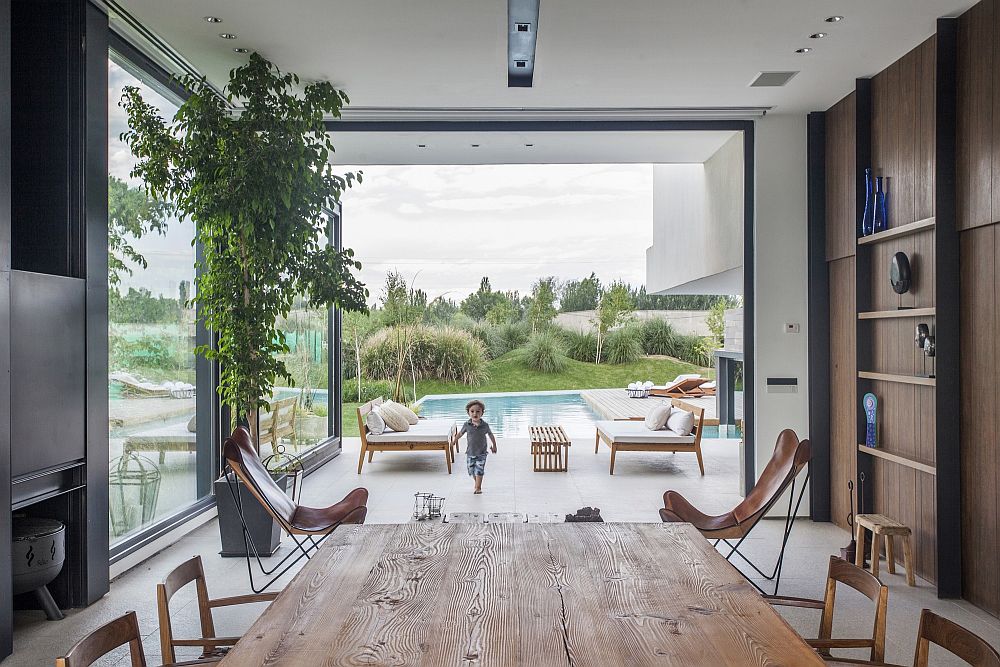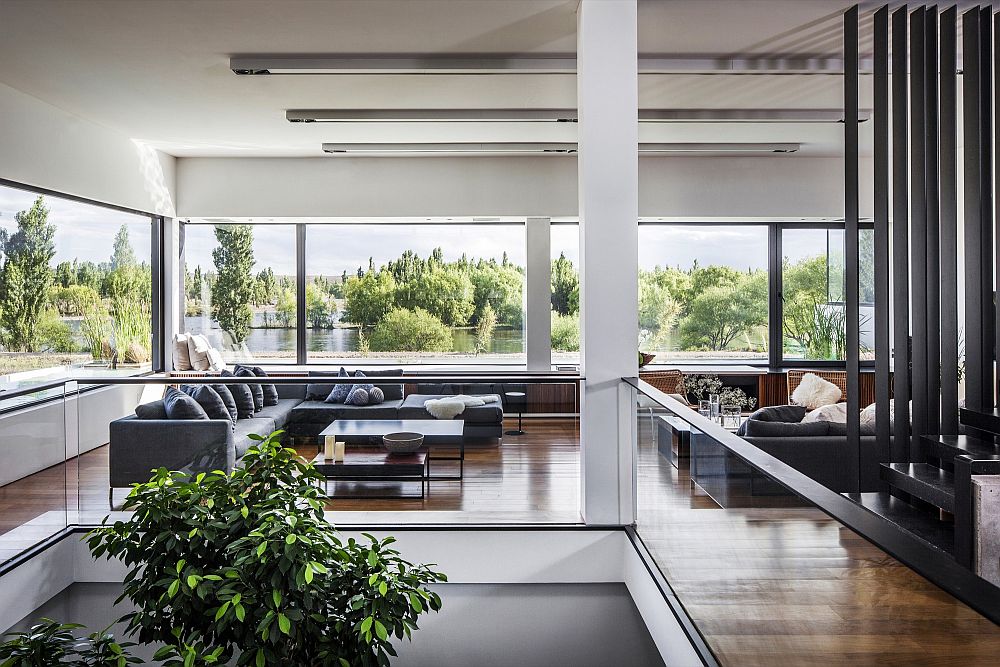 The concrete stair with it sculptural shape is combined with black iron sheets accentuating the verticality of the central space, drawing the triple-height waterfall, and generating the handrails along the space. The spa area is materialized with black granite floors and black slate for the swimming pool, and it's visually connected to the exterior pool by a submerged glass.