Hidden deep inside Hudson Valley, Kerhonkson, the TinkerBox is much more than just another serene escape set in the woods. This striking little retreat was designed by Studio MM Architect to specifically meet the demands of a car lover who wished to escape big city rush whenever possible. A large garage is the main feature around which the rest of the house revolves even as a cool wine cellar and furniture workshop make up the ground level. Beyond functionality, it is the dark charred cedar siding that stands out visually here as the exterior exudes a minimal, organic vibe.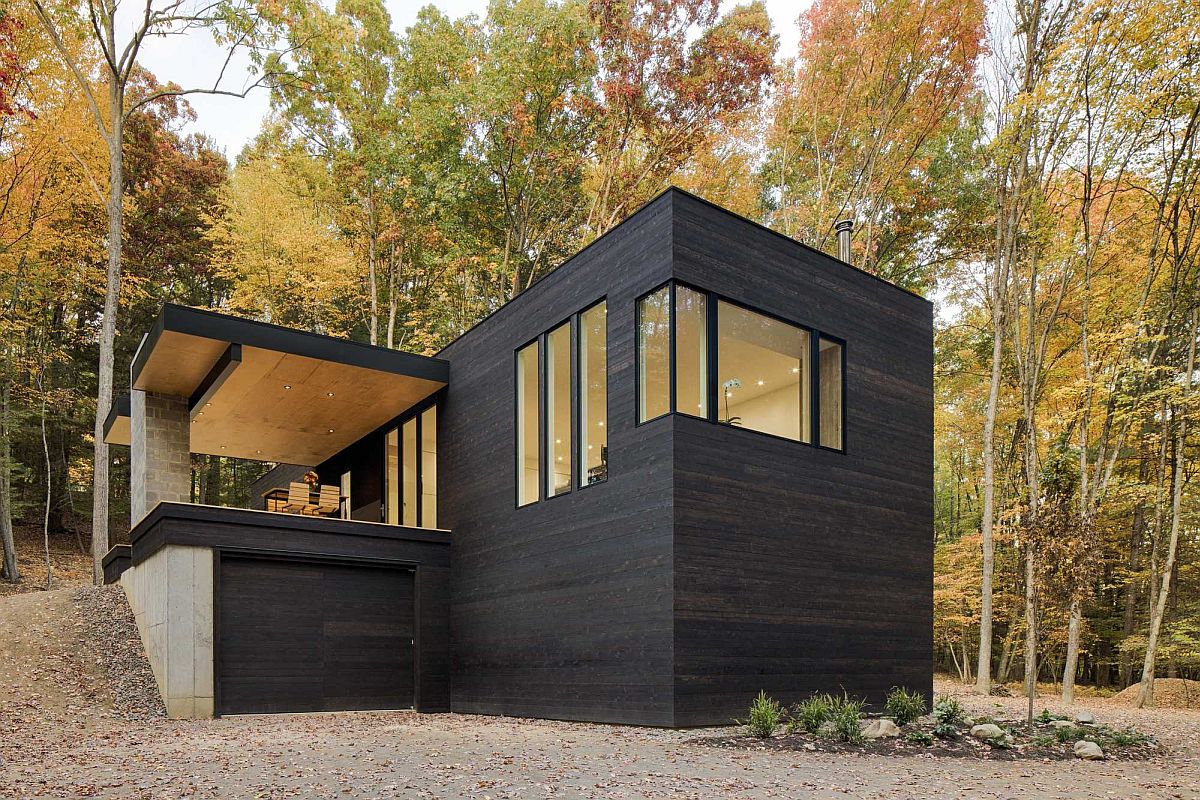 Step inside and the main living area feels spacious and welcoming with a fully-equipped kitchen and dining area creating a breezy living zone. Custom furniture designed by Studio MM Architect add to the uniqueness of the home as the dining table and the sparkling metallic lighting fixture above it steal the show. A beautiful fireplace with a spot for the stacked firewood next to it and a large window seat that doubles as a tranquil reading nook complete the setting.
Clad in concrete, wood and steel, there is plenty of textural contrast here with form following function closely. A perfect getaway that is both cozy and minimal! [Photography: Brad Feinknopf]
RELATED: An Island Retreat: Cabin with Green Roof Offers a Cozy, Magical Escape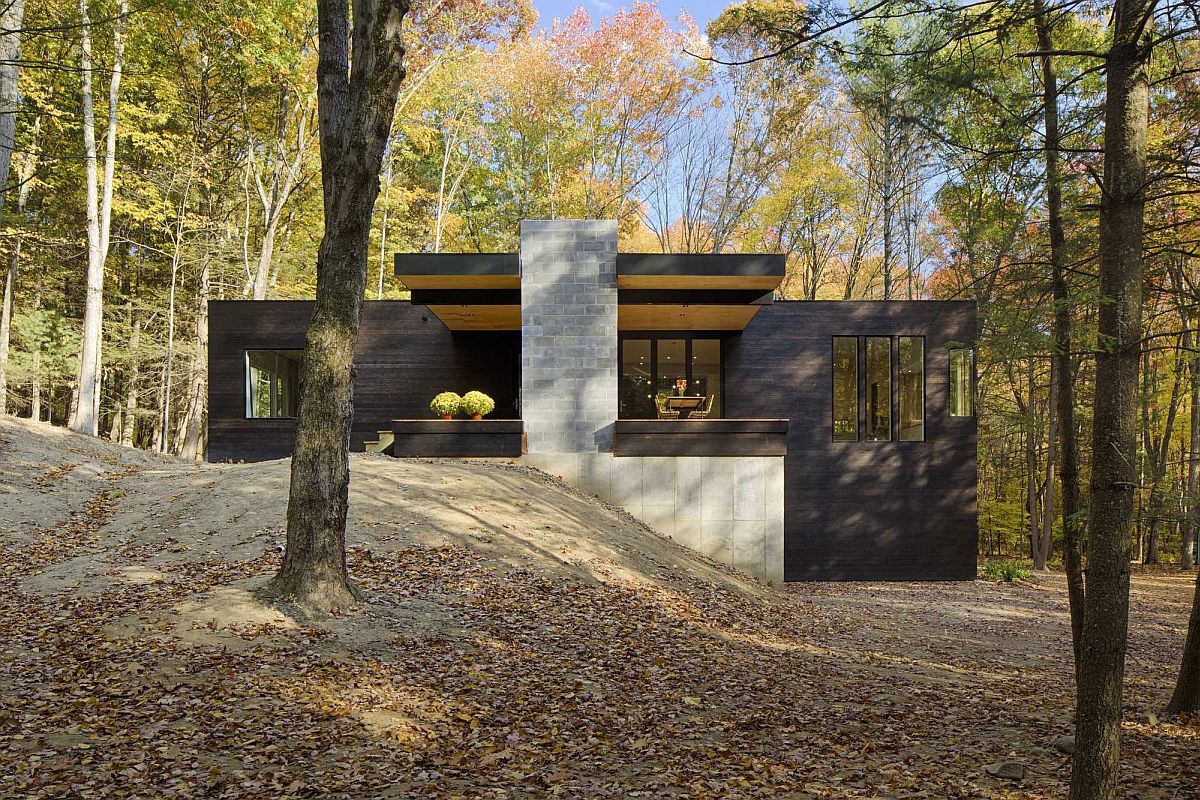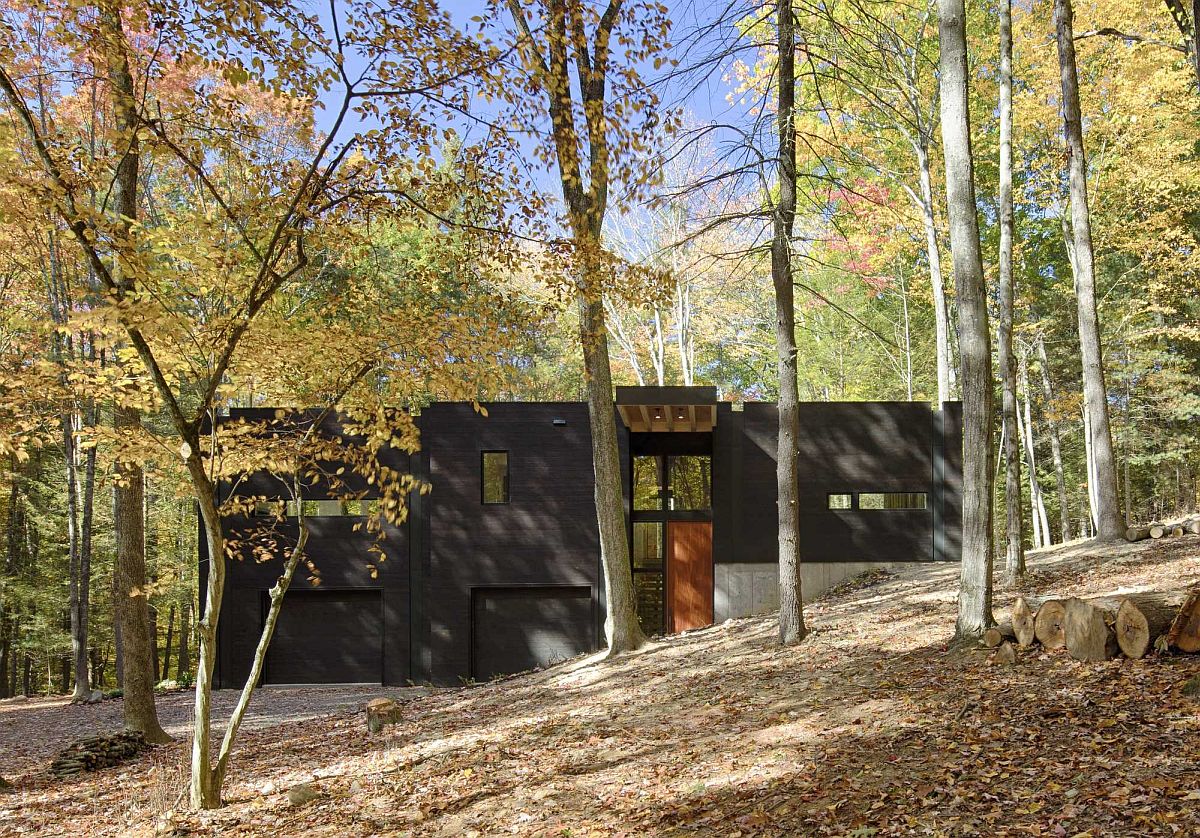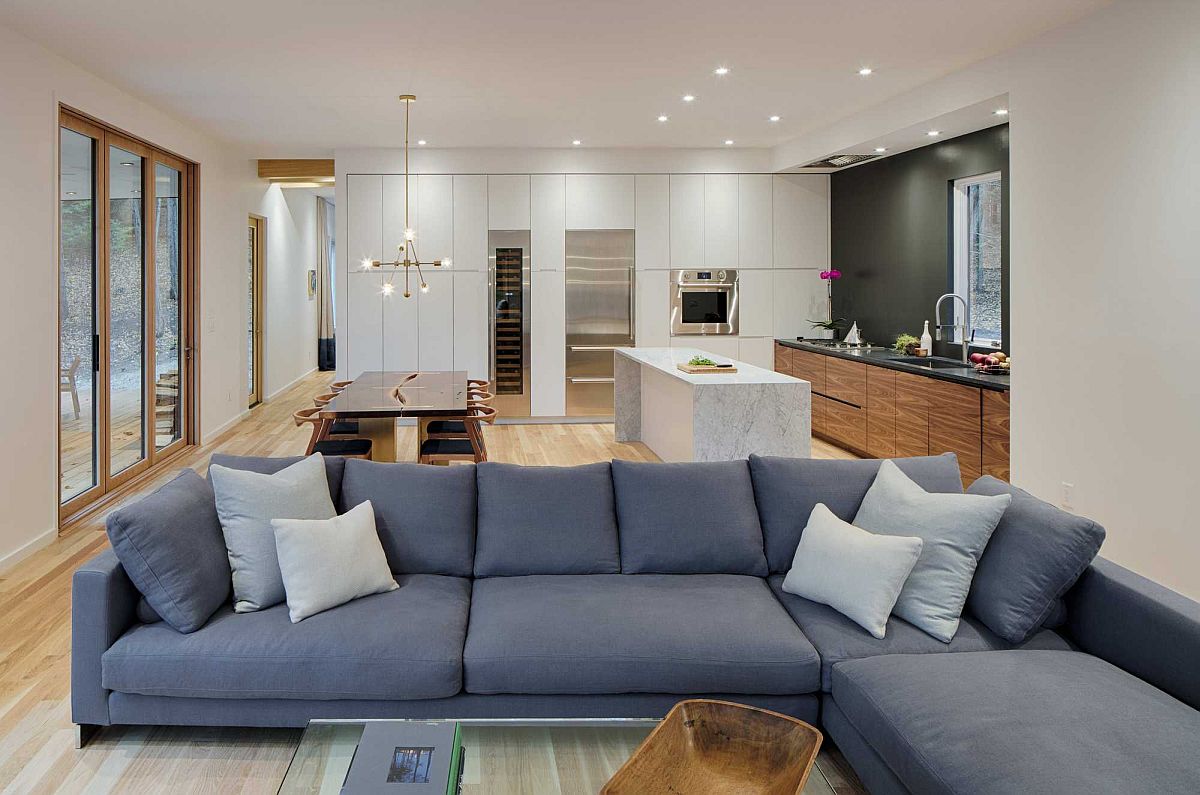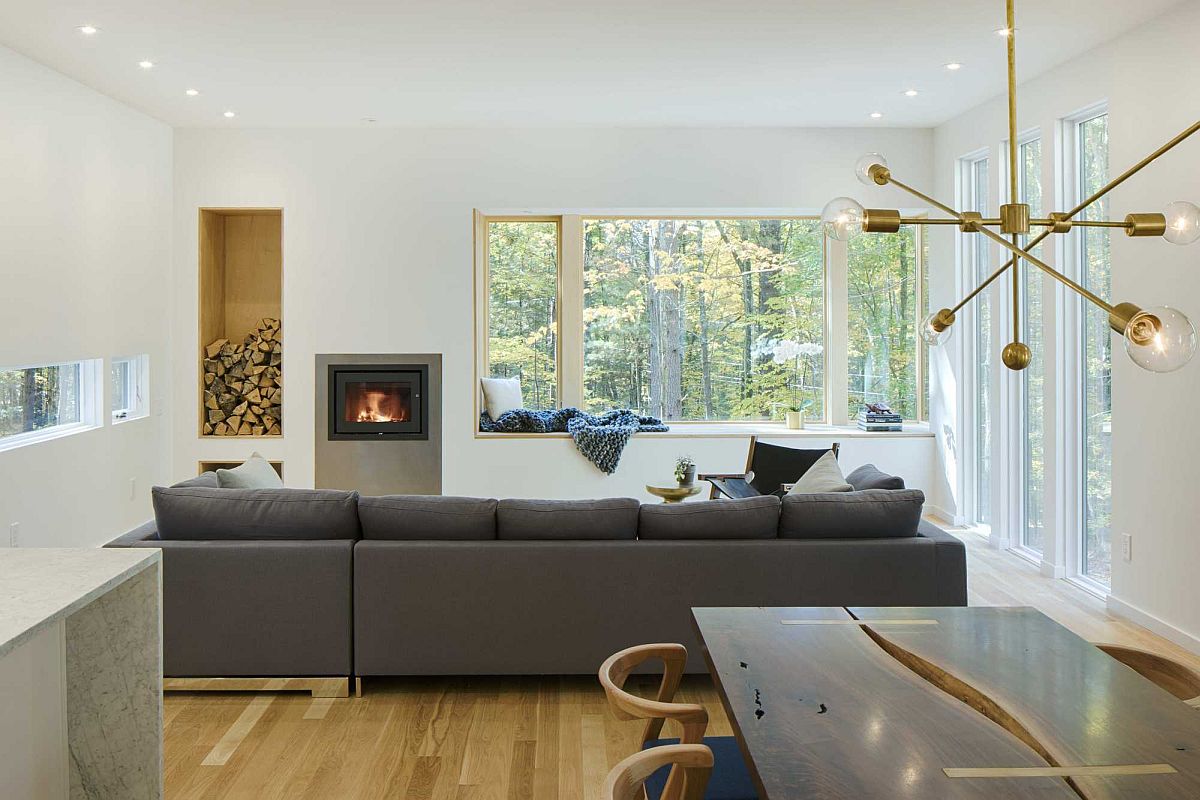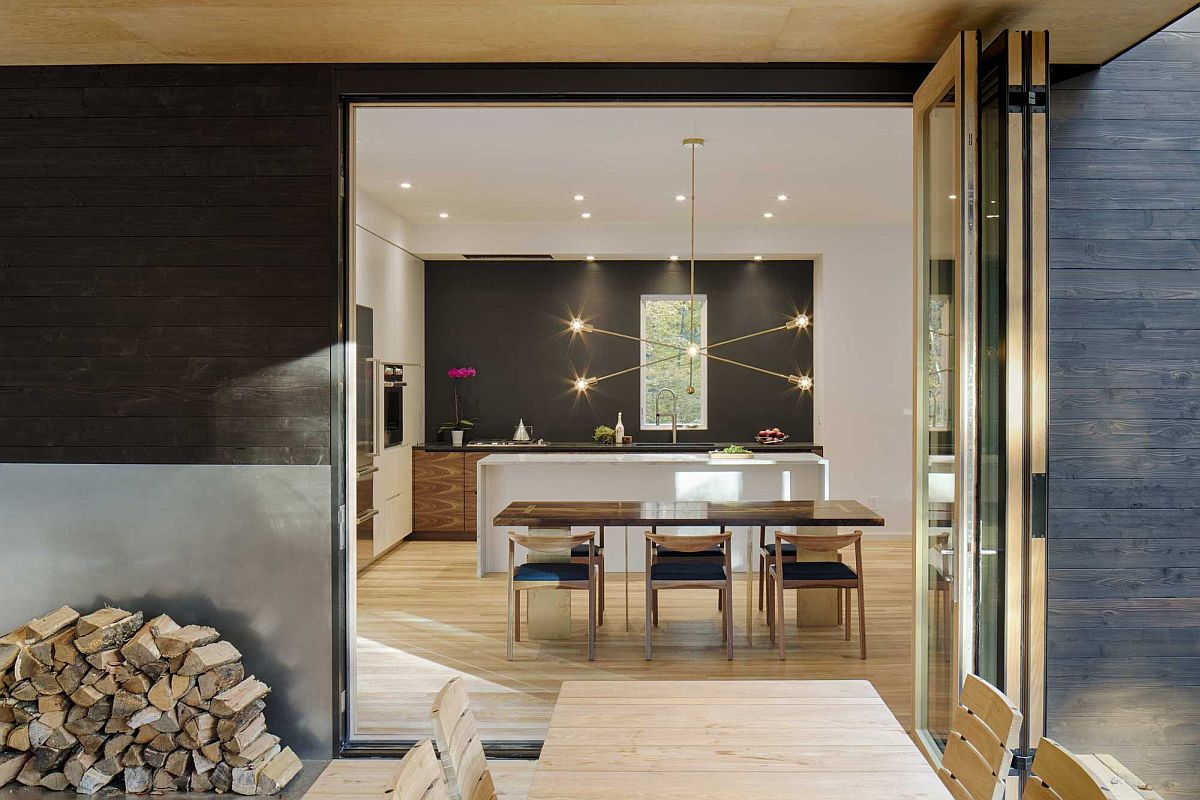 We researched the Japanese technique of charring wood called shou sugi ban and decided that it was something we wanted to tackle on our own. Working with premium cedar siding, we charred and finished the wood prior to installation, giving it a unique and durable finish. Inset gutters maintain the sleek silhouette of the house while retaining full functionality.
RELATED: Dream Retreat In Sydney Combines Opulence With Unabated Ocean Views