September is officially here — are you on a new fall routine?
This is the time of the year when kids go back to school and grown-ups get back on a regular work schedule after enjoying a slightly slower pace in the summer. Kate here, and I want to remind you to make time to breathe as the business of life picks up. Below you will find 10 beautiful interiors, each of which features a window seat.
Do you have a window seat at home? If not, may this post inspire you to place a chair in your favorite corner or nook and take a few minutes each day to recharge… [San Francisco entryway window seat below from Mahoney Architects & Interiors]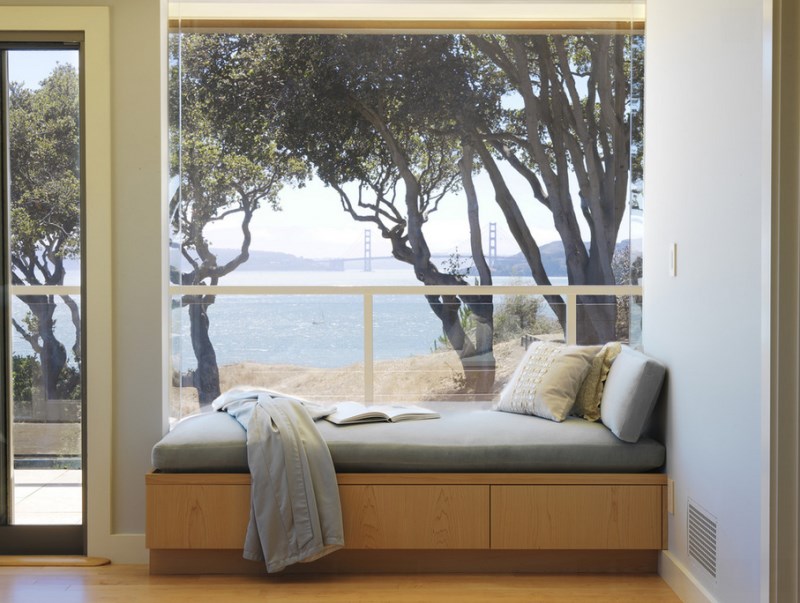 Living Rooms with a View
Let's start big, shall we?! This Seattle living room features a stellar view and a large window seat for taking it all in! But if you don't have a view from your living area, don't sweat it. Regardless of the scenery outdoors, the window seat is perfection, thanks to comfy pillows, a throw, a plant, and a convenient nearby table for resting books, drinks and more. [from Garret Cord Werner Architects & Interior Designers]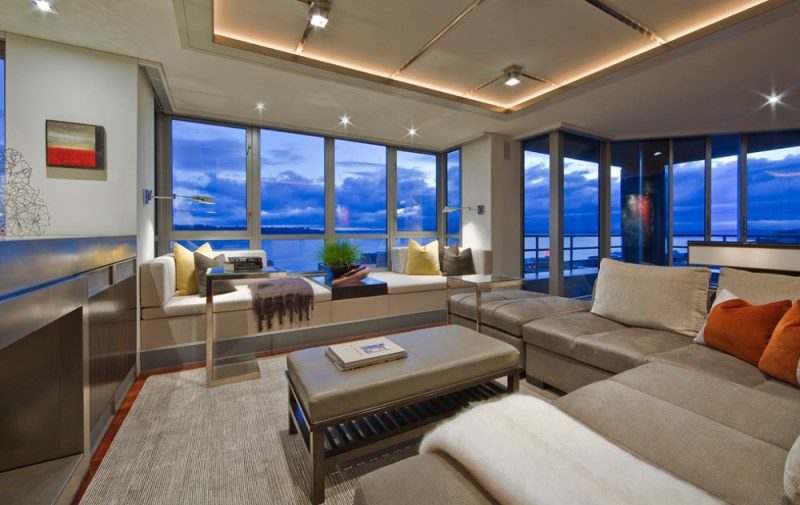 New York is a sight to behold, especially when a custom cushion and pillows add comfort to your perch in the sky. A painted tree stump table contributes to the chic charm of this nook. [from ASID]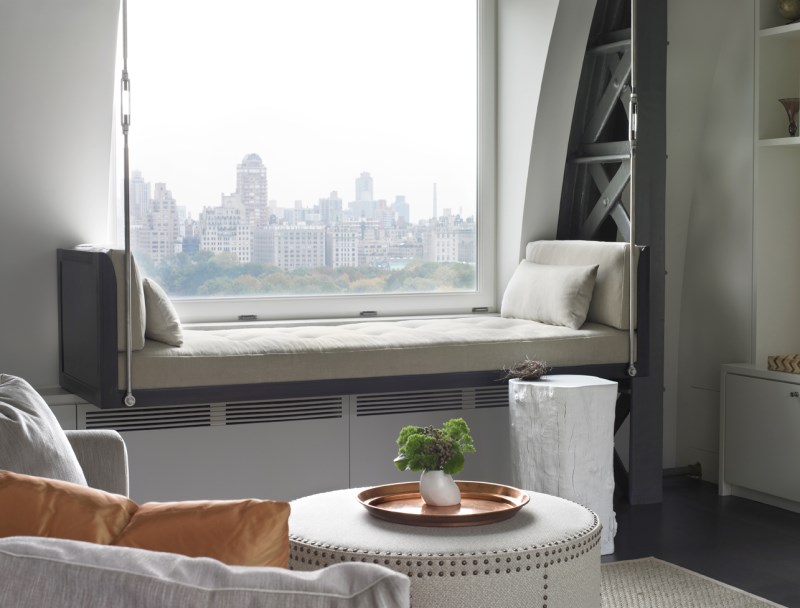 A Window Seat in the Bedroom
There's nothing like a bedroom with a window seat. If your sleeping space is a smaller one, this is a great way to enjoy special seating without the bulk of a couch or a large armchair. Warm, neutral tones take cener stage in the rustic bedroom below. Grouping pillows on one side of the seat ensures there's still plenty of room to stretch out and enjoy your favorite book. [photo by Ethan Rohloff Photography via Ryan Group Architects]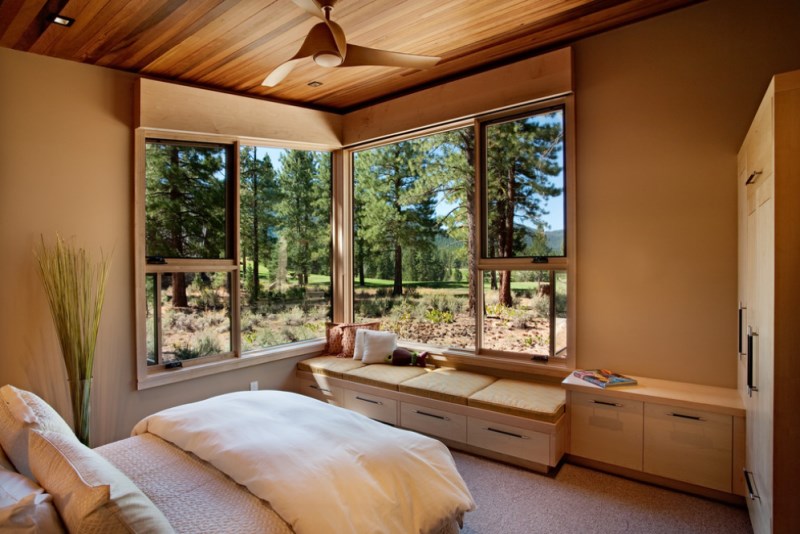 If you're lucky enough to have a large bedroom with an expansive window seat, make the most of it. Often less is more. The bedroom below luxuriates in its ample space. Packing the window seat with a row of pillows and stacks of books would work against the roomy vibe. [from OLPOS Architecture]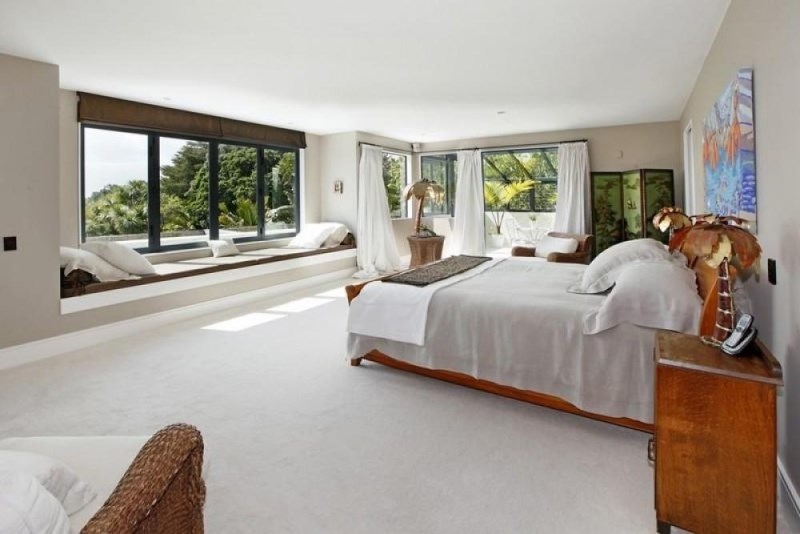 Even if your bedroom doesn't have a corner window or a wide landscape view, you can still indulge in the quiet serenity of a window seat. Consider using an interesting faric for cushions and pillows. Texture and shine can increase the appeal of your window seat. [image by Barry Calhoun Photography via Kelly Deck Design]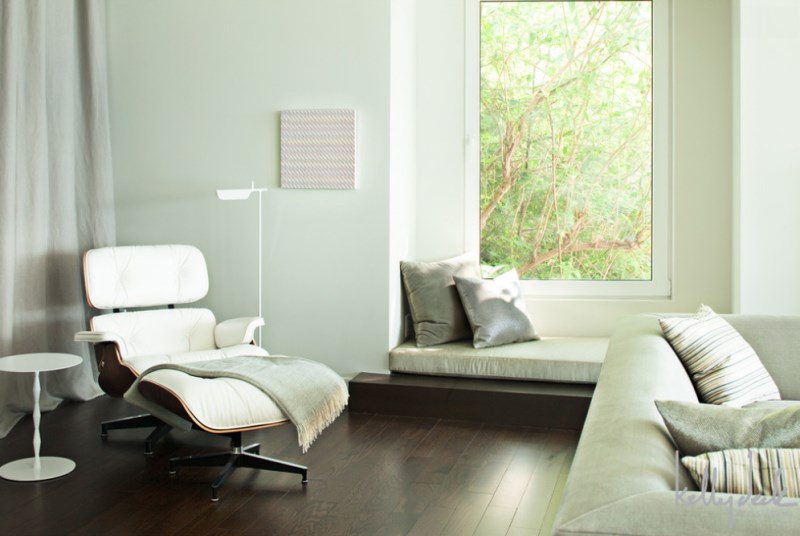 And if you do have that epic view, let the scenery take center stage. Note how this next bedroom space keeps the pillows out of the window and plays up neutral tones to enhance the natural beauty on the other side of the glass. [from Malcolm Davis Architecture]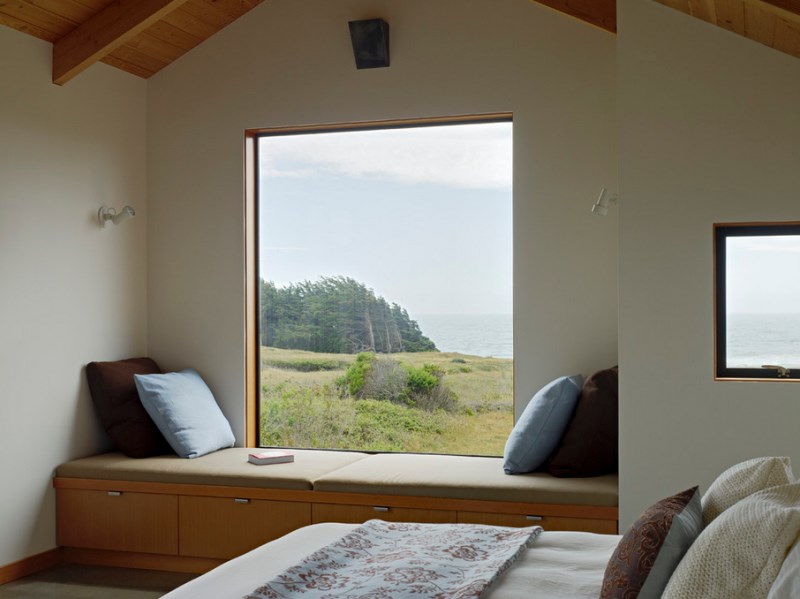 A window seat doesn't have to be long to be comfy. Even small windows can be the site of a built-in bench that takes your interior to the next level. The San Francisco penthouse bedroom below features a window seat complete with a window treatment and pillows in shades that perfectly complement the other textiles in the room. [photo by Mariko Reed and interior design by Jennifer Kesteloot, from Matarozzi Pelsinger Builders]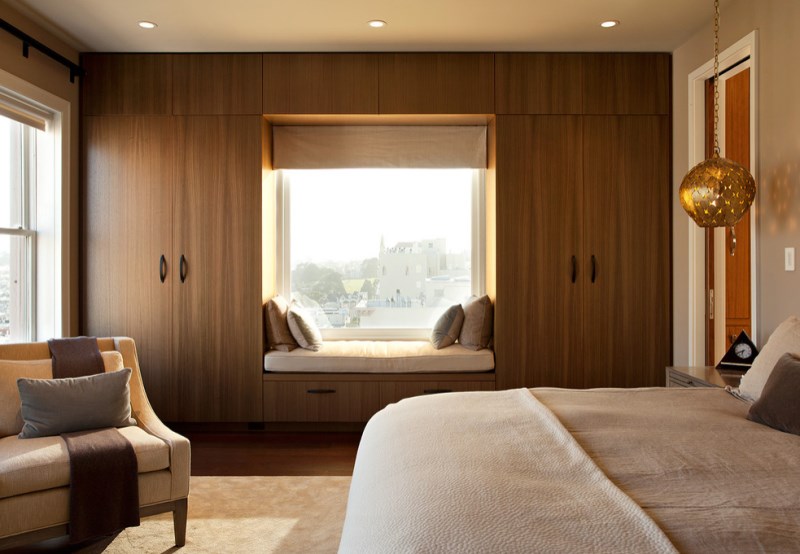 A Place to Sit in the Kitchen
You might think that the kitchen is an unexpected spot for a window seat, but that's exactly why window seats make culinary spaces so special. And if your kitchen has a view like this New York residence, why not celebrate it with a special spot for taking it all in?! Consider adding patterned pillows to your window seat, as they will dress it up while introducing a new pattern or print into your kitchen design concept. [from Grade]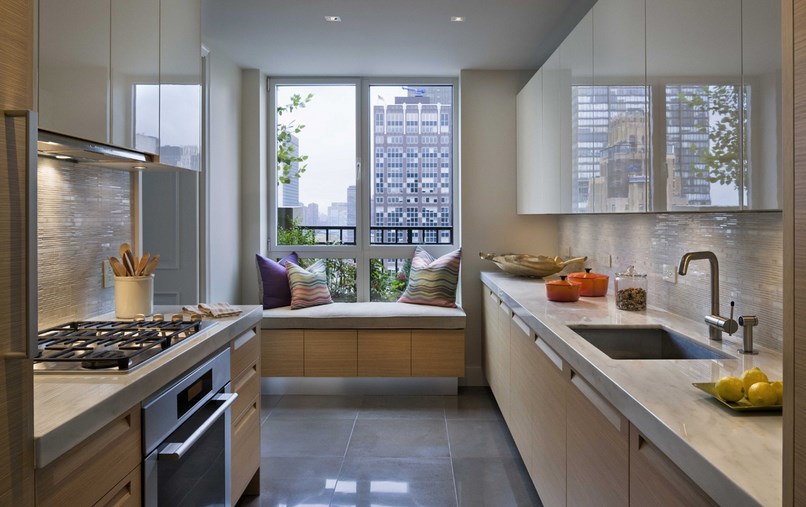 The last featured window seat is extra special. Maybe it's the arched window. Maybe it's the curtains. Maybe it's the textured pillow, or the way this window seat is an unusual addition to an already unusual kitchen. Fabulous in every sense of the word! [from Hsu McCullough]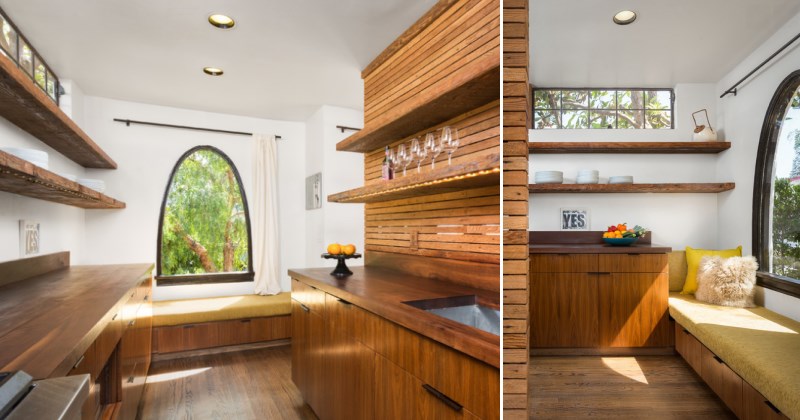 I hope today's post helped inspire you to turn your favorite nook into a special escape. With the right cushions, a spot to rest your drink and a curtain or shade, any window can become a site for relaxing and unwinding!