Amsterdam is home to some of the most beautiful buildings in the world and it is a sight to behold once the sun goes down and artificial lighting takes over each day. KNSM Island is a man-made island in the Eastern Docklands of Amsterdam and the neighborhood in which we find the gorgeous and cleverly revamped Canal House by Standard Studio. One of the main tasks inside the house was to primarily reorganize spaces inside to ensure that the renovated home feels far more organized, spacious and ha a cheerful, modern ambiance. This was achieved with custom split-levels hat now hold the new living area, kitchen and dining space.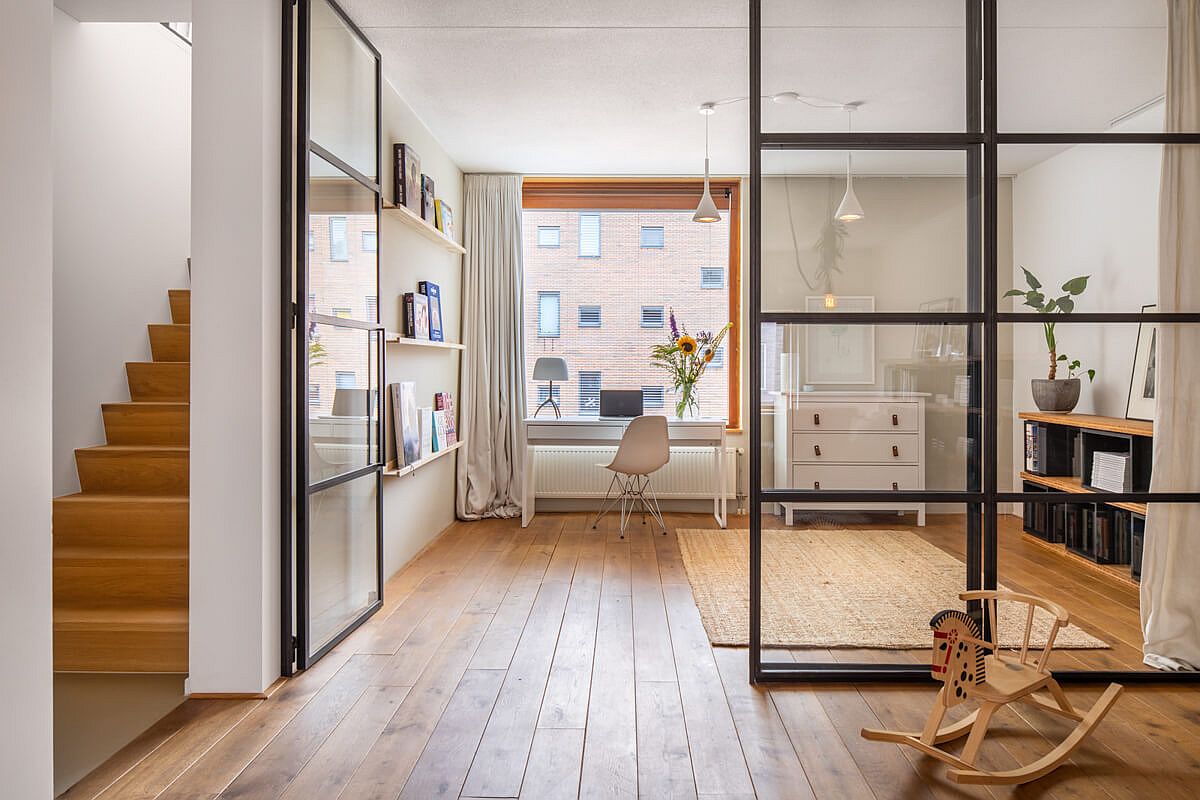 On the lower level, the space that was previously occupied by the kitchen is now turned into two bedrooms along with a bathroom and toilet. This gives the bedrooms a view of the landscape and the canal that sits next to the house even as the new living area is neatly moved upstairs. The level above that contains an open play area for kids along with a fabulous window seat for adults to keep an eye on the little ones even as they enjoy the sights and sounds outside. A custom kitchen in matte black and gray along with Shou Sugi Ban wood shelves complete a captivating and contemporary Amsterdam home that is full of life.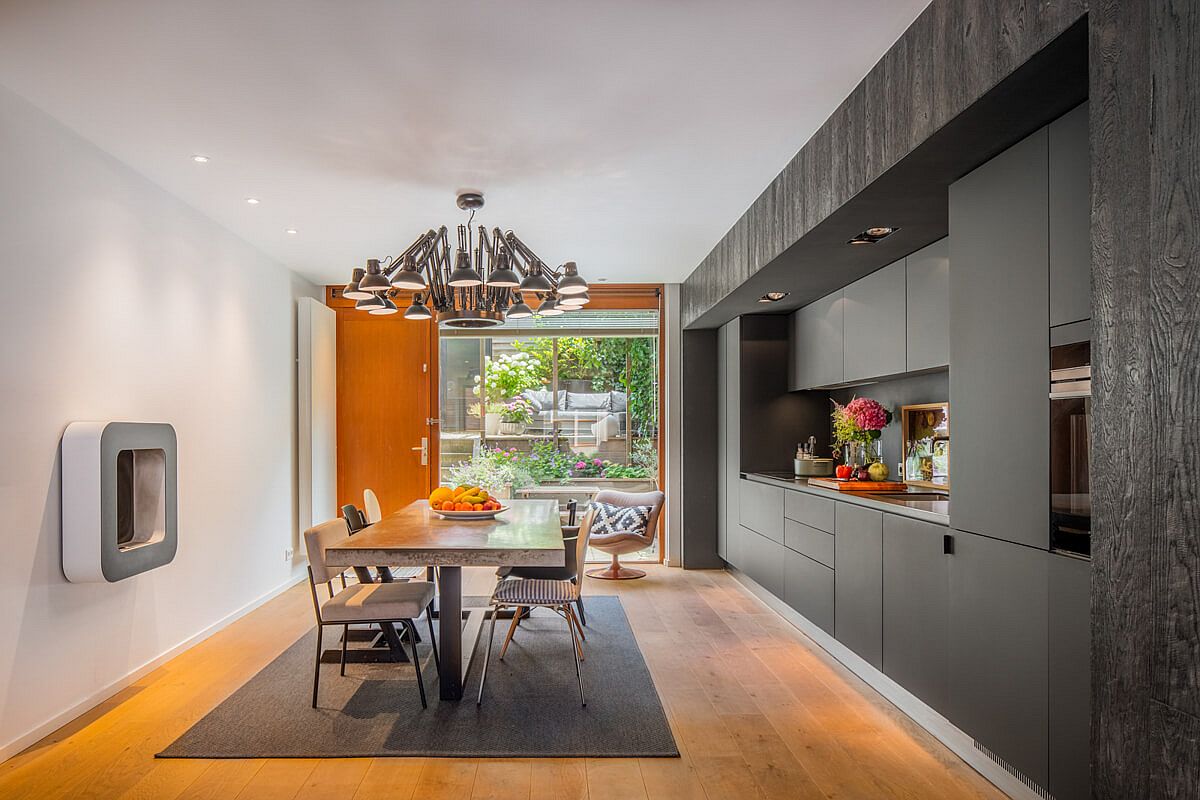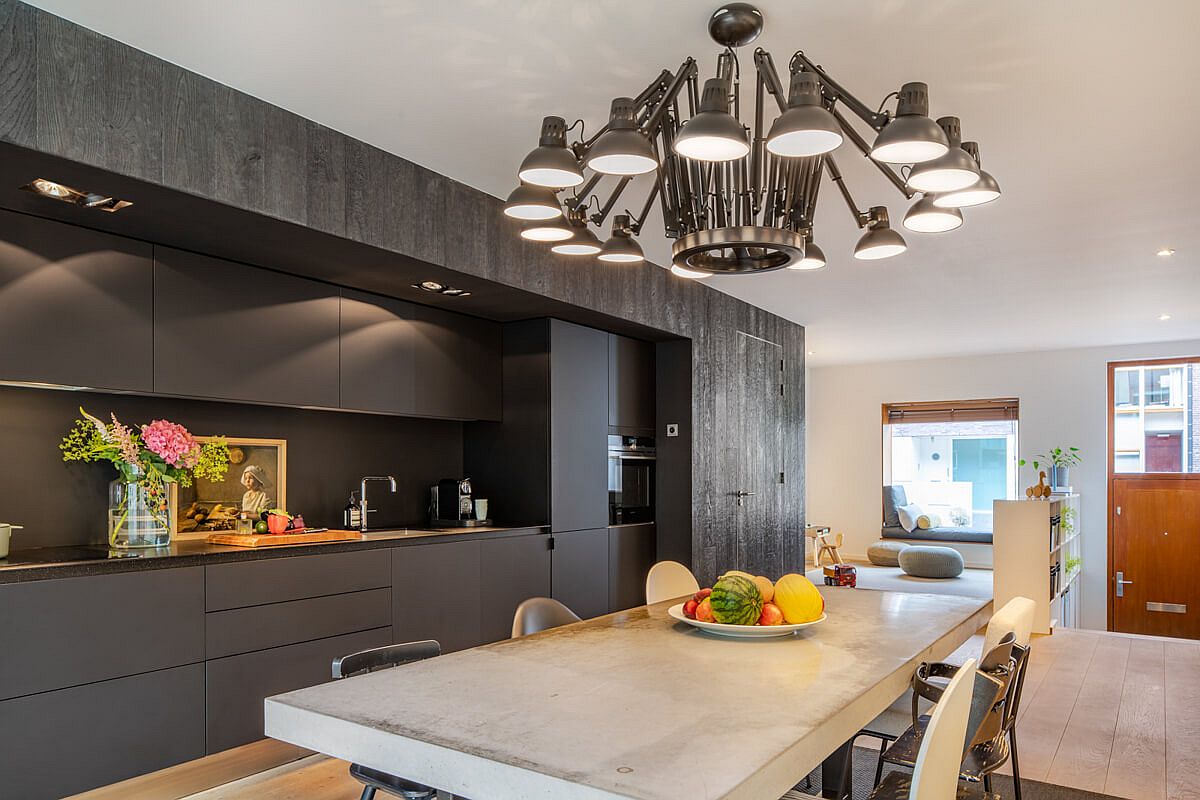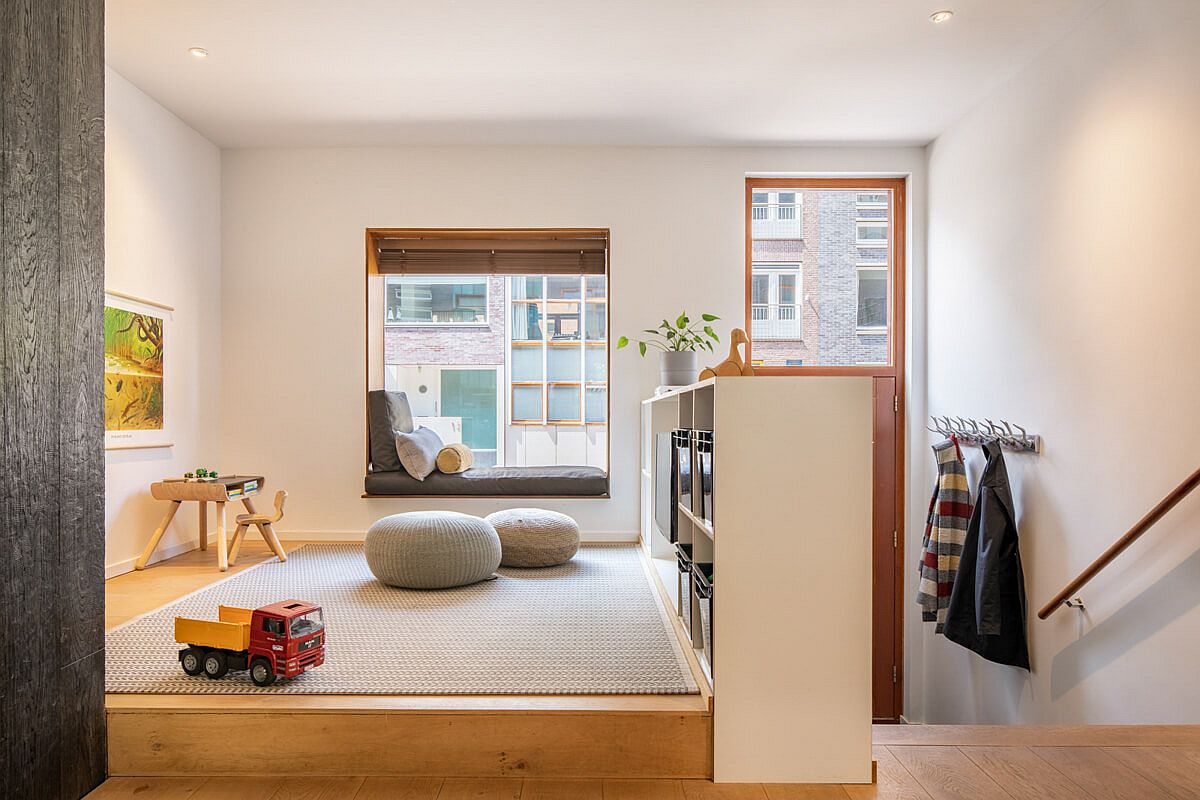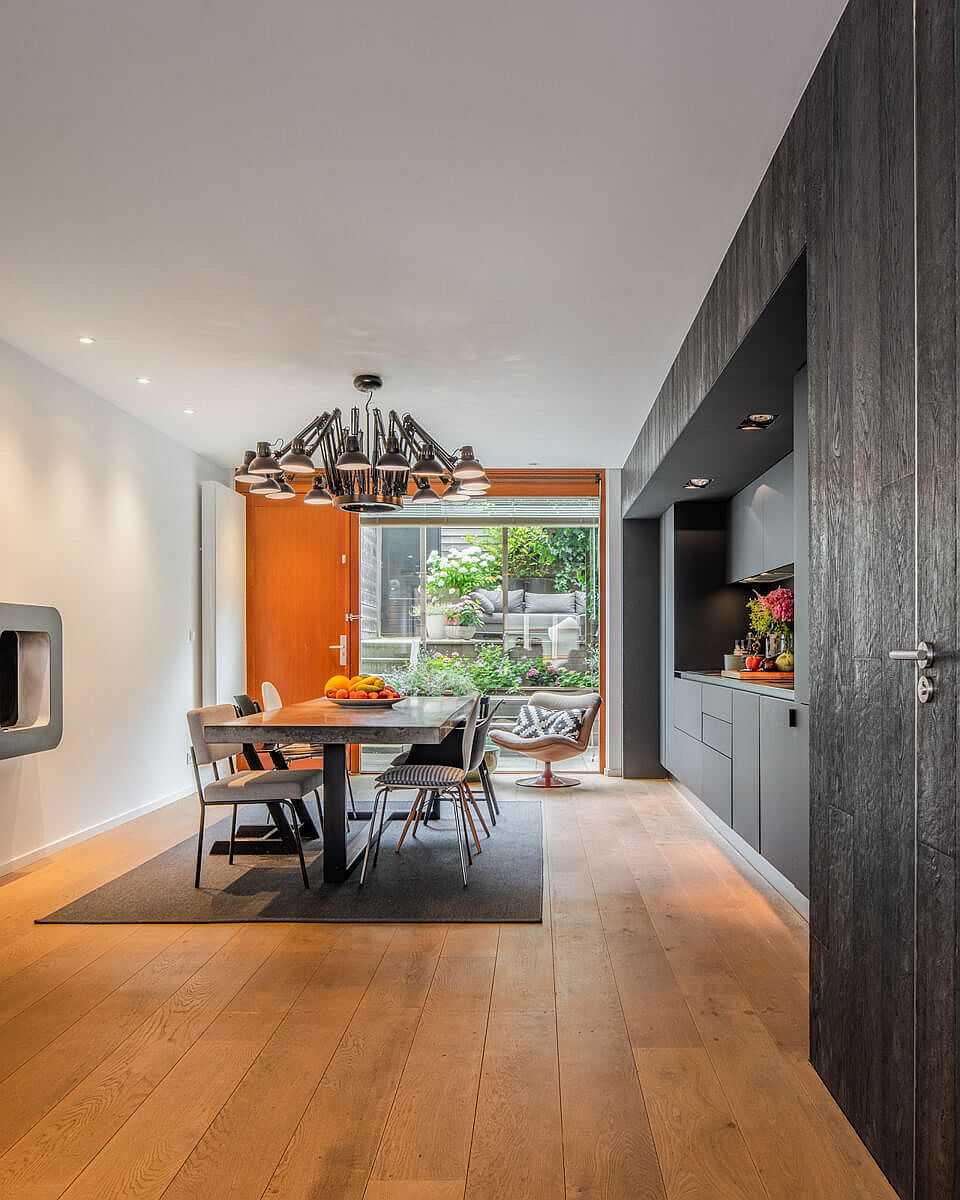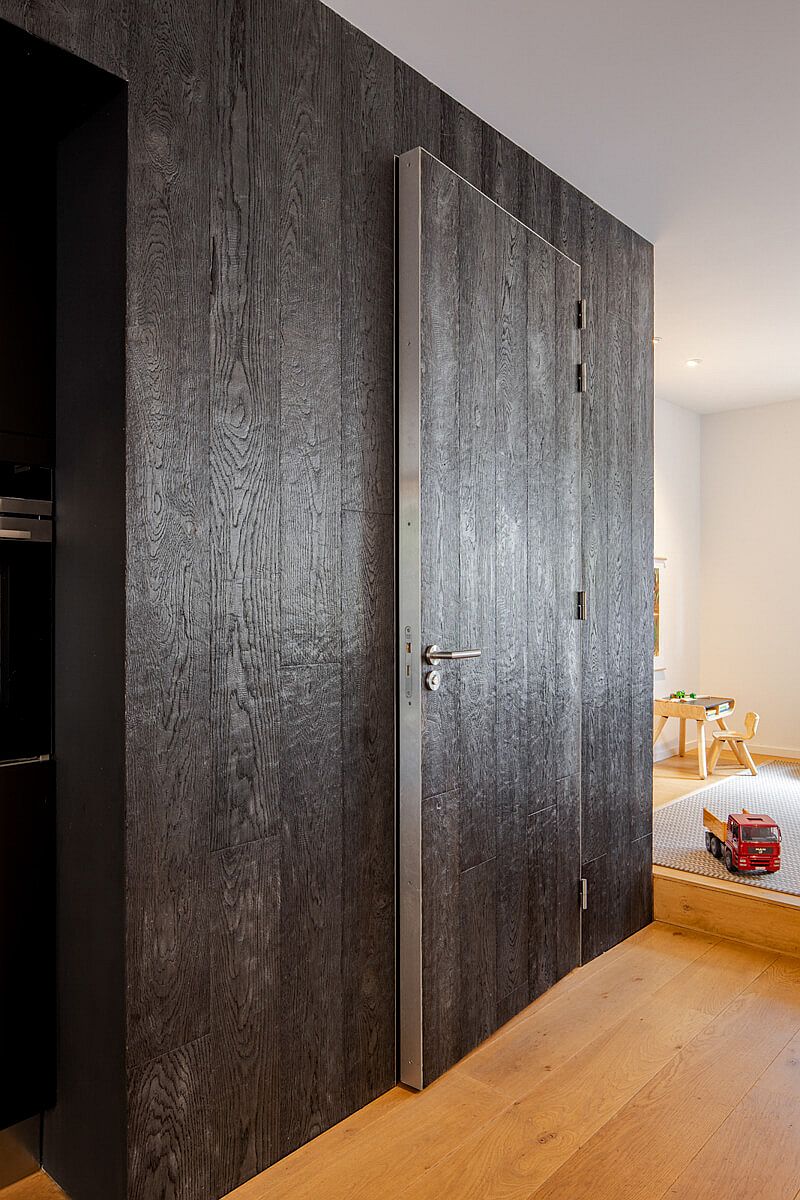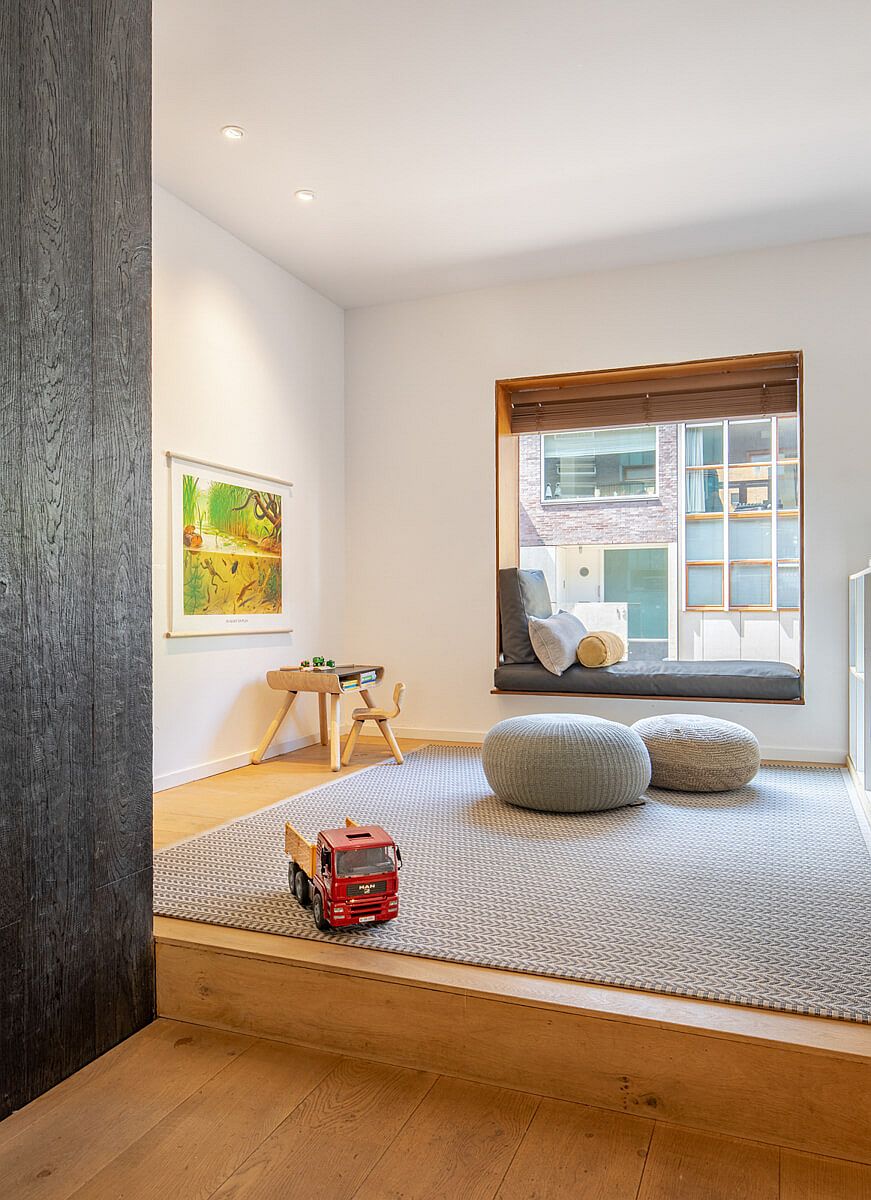 Due to a previous change at the house a rudimental void of 8m was located above the kitchen island with no use of making connection to other floors. Here we created two bedrooms on top of each other connected by a new wooden staircase. On the lower level also a toilet and bathroom were added.