One of the things that you instantly notice when you walk into any reputable store with a brand that has its own set of strong values and marketing style is an atmosphere that reminds you of all its best features. Part of it is undoubtedly marketing. But an even bigger part of the shopping day out is to give customers a setting that will add to the overall experience while bringing them back to the store every time. The gorgeous Camilla & Marc Flagship Store in Bondi designed by Akin Atelier is one such space where a variety of colors and pattern is brought together using a patchwork of floor tiles that steals the spotlight.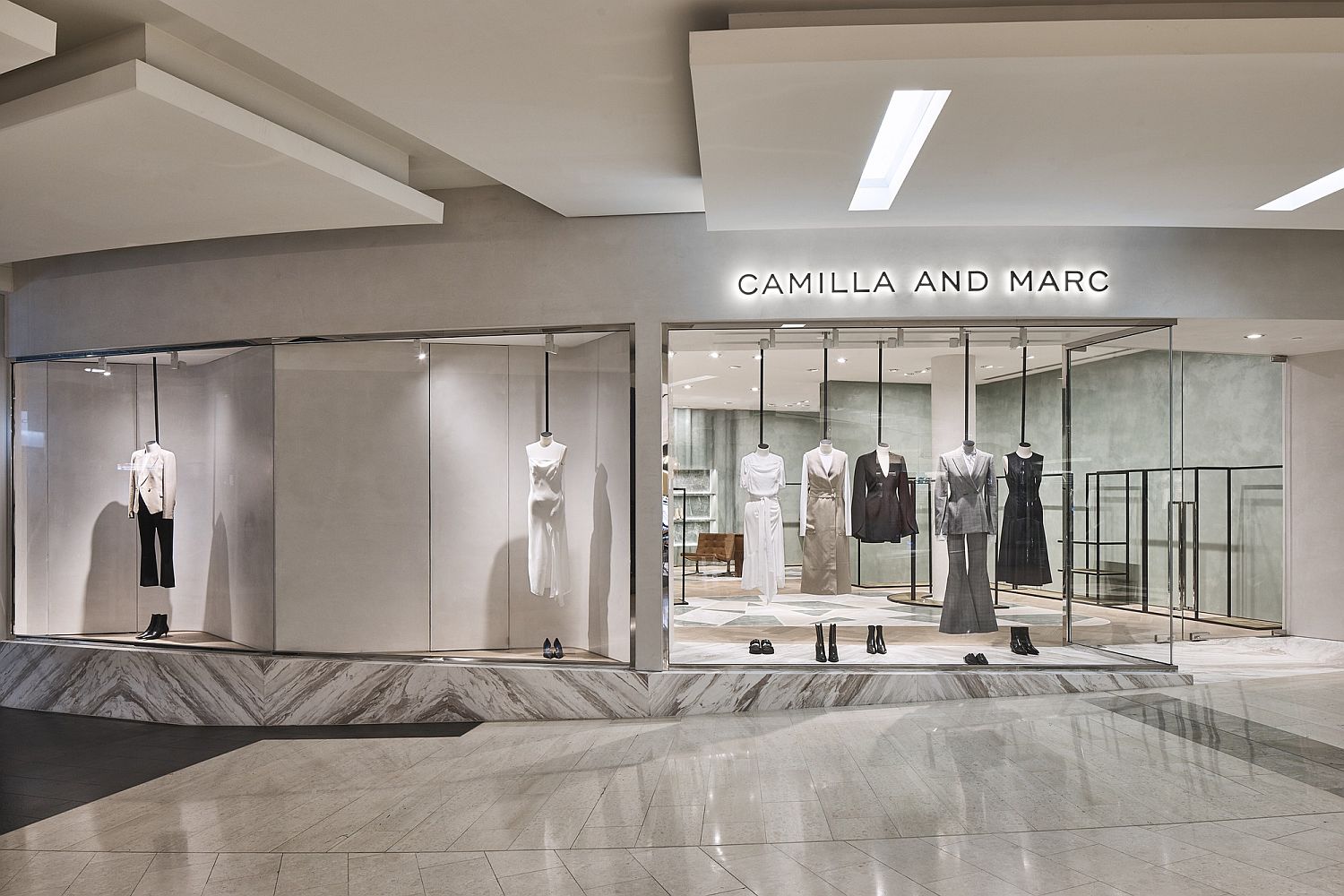 The curated combination of different tiles and materials inside this store is truly captivating with custom palladiana terrazzo tiling in volakas, smeraldo quartz, and classic travertine sitting at the heart of it all. Velvet curtains in brown and dark leather shelves along with black metallic stands ensure that there is no shortage of that 'something different' inside this store where polished minimalism takes over. The hanging displays have been placed in a manner as to not disturb the overall visual vibe of the space with each store niche offering something different. [Photography: Terence Chin]
RELATED: Rustic Finishes Intertwined with Gorgeous Green Spaces Inside An Phu House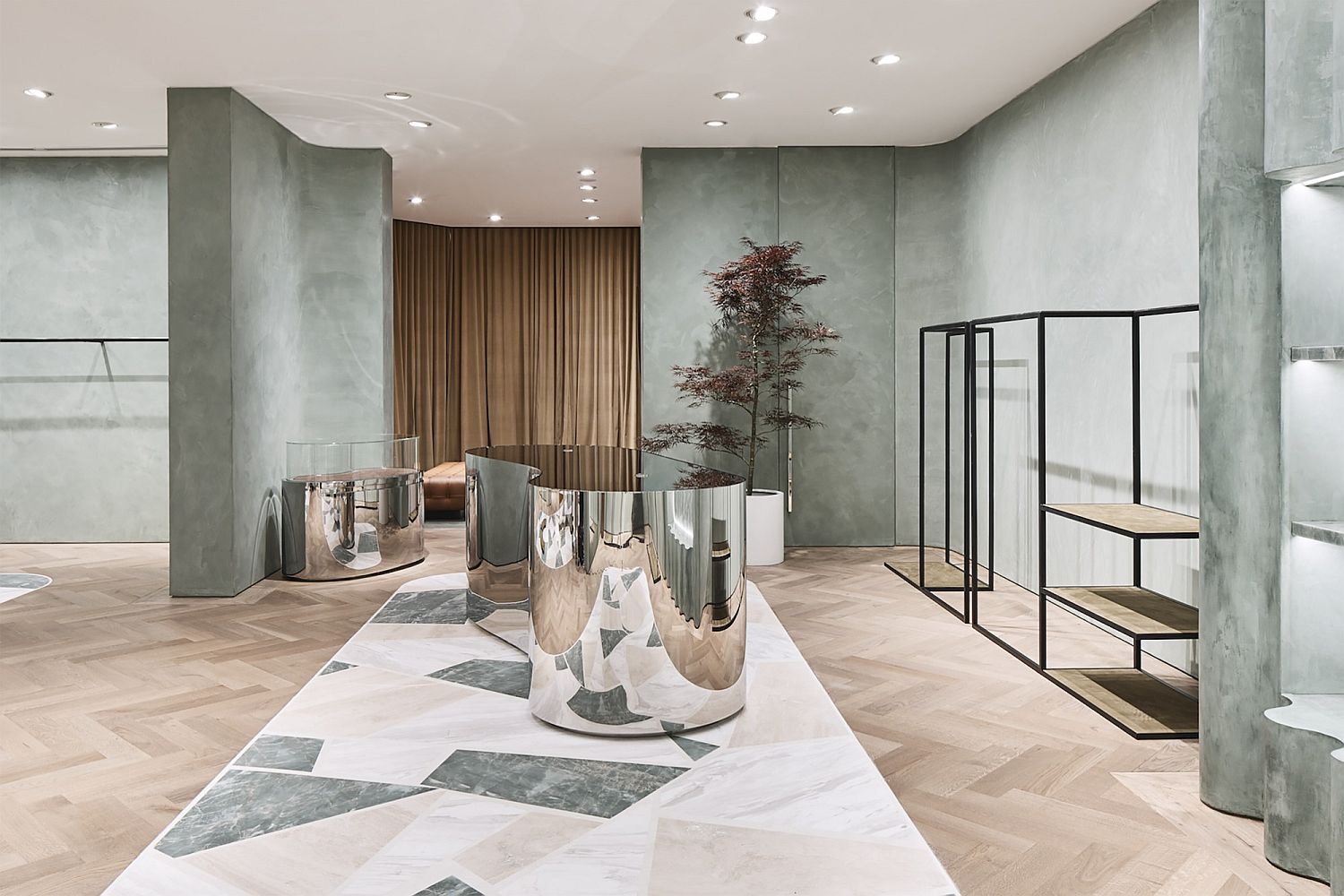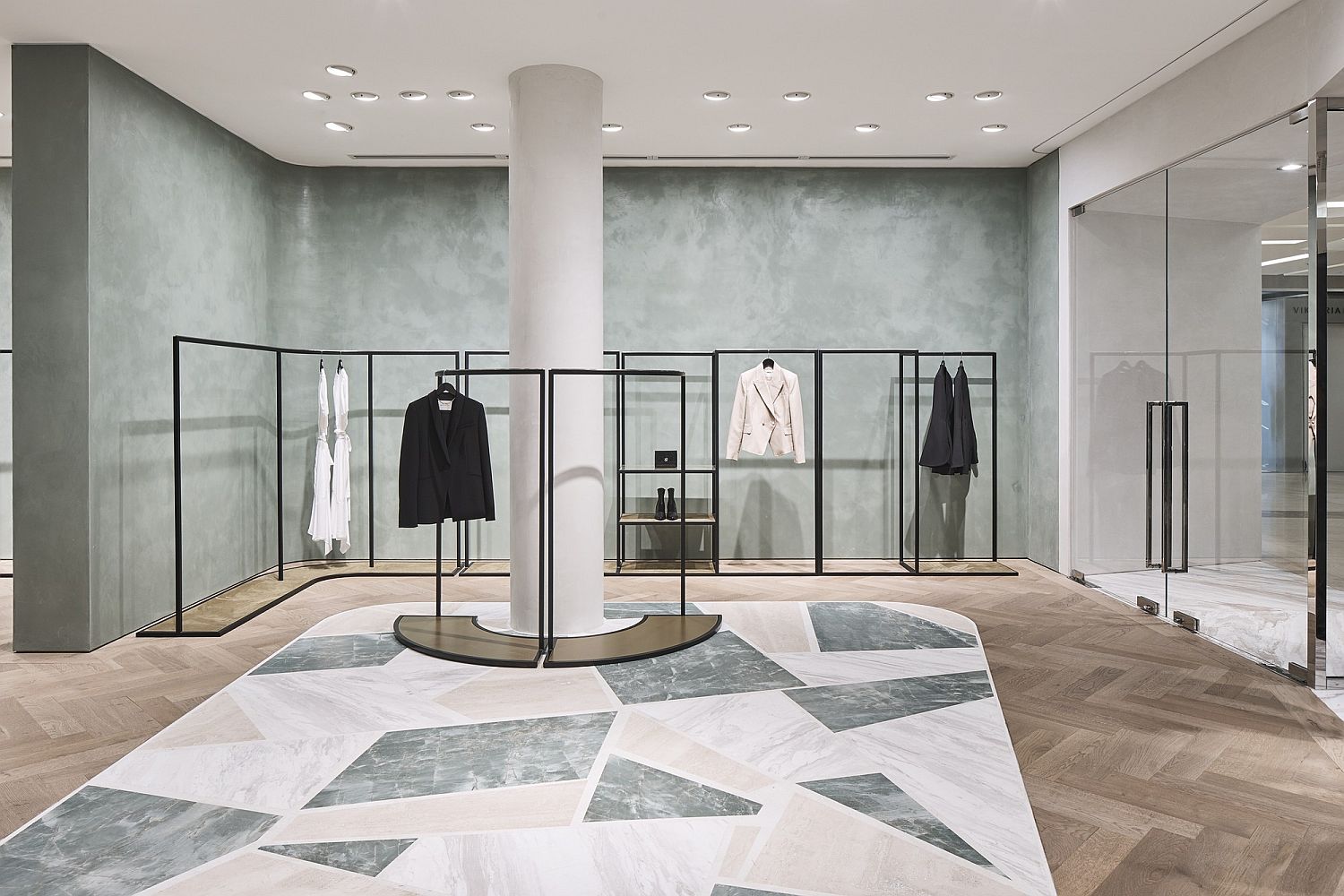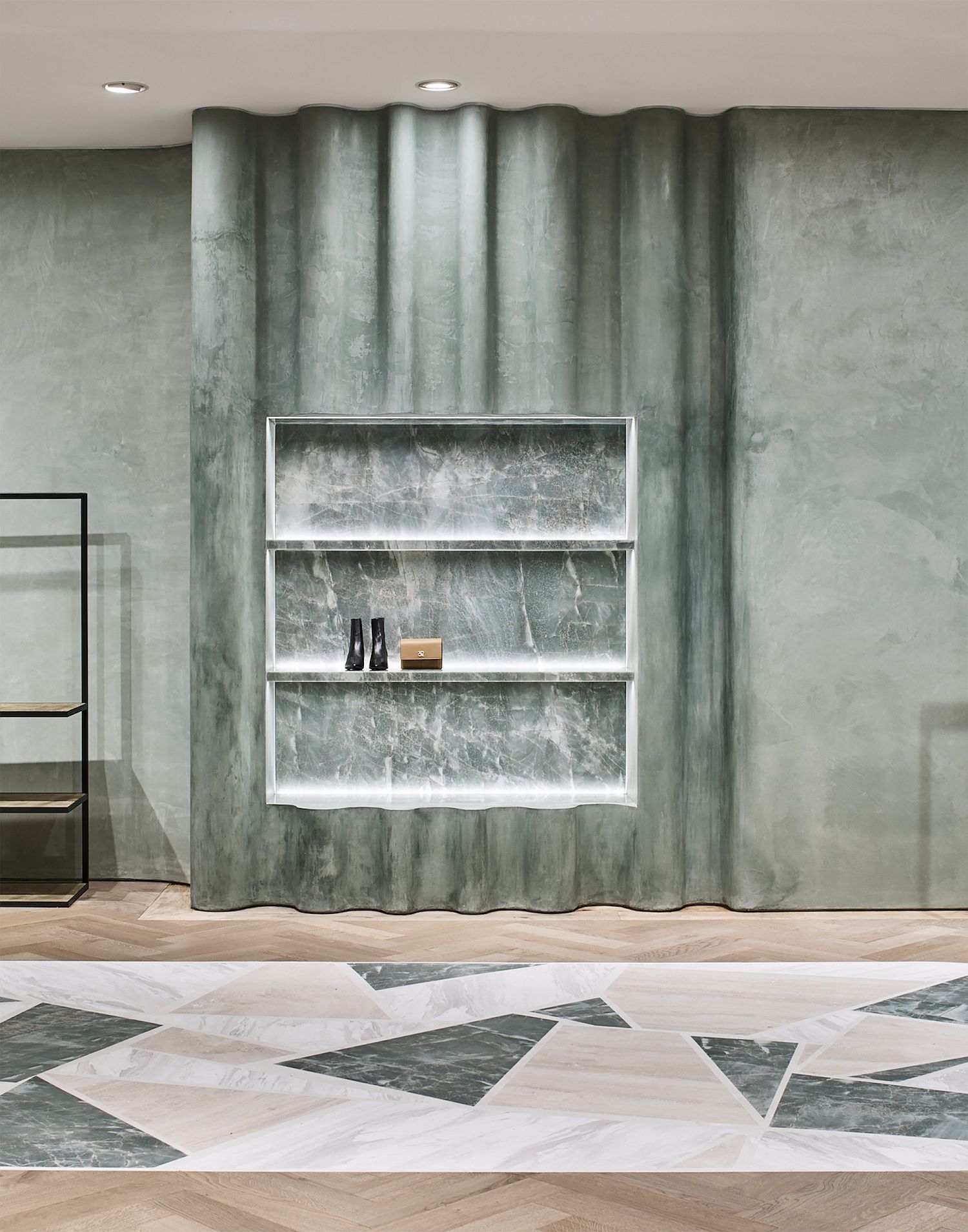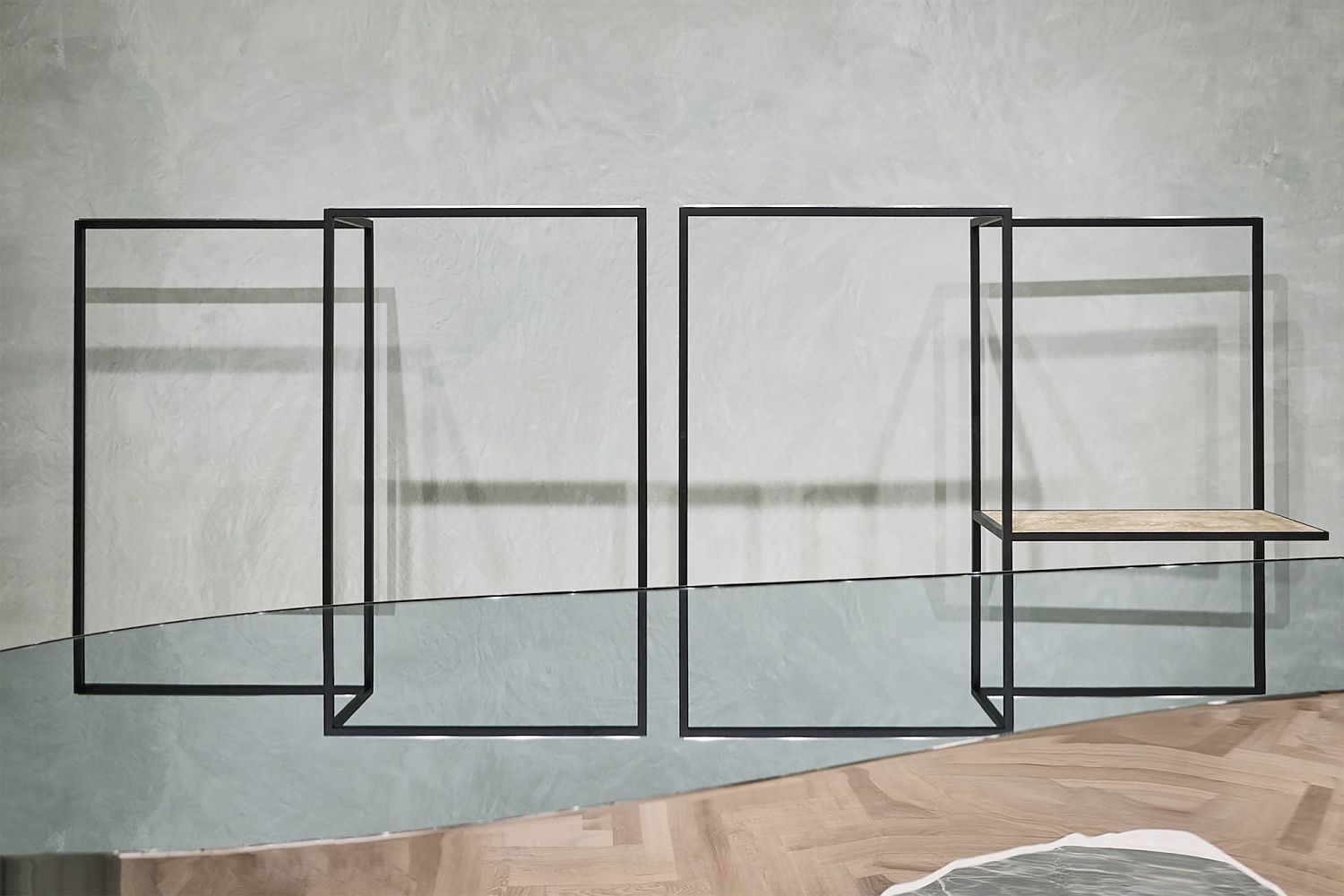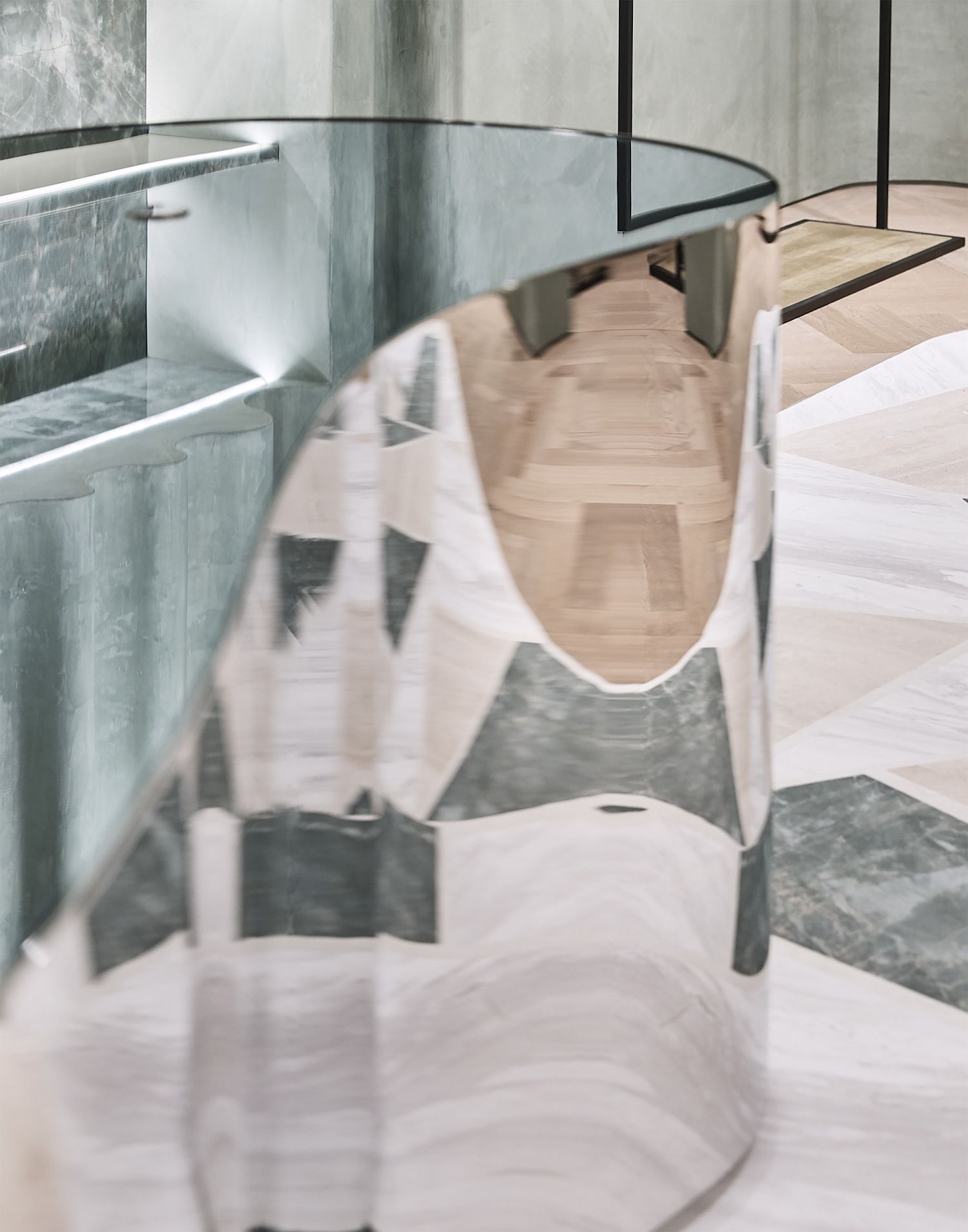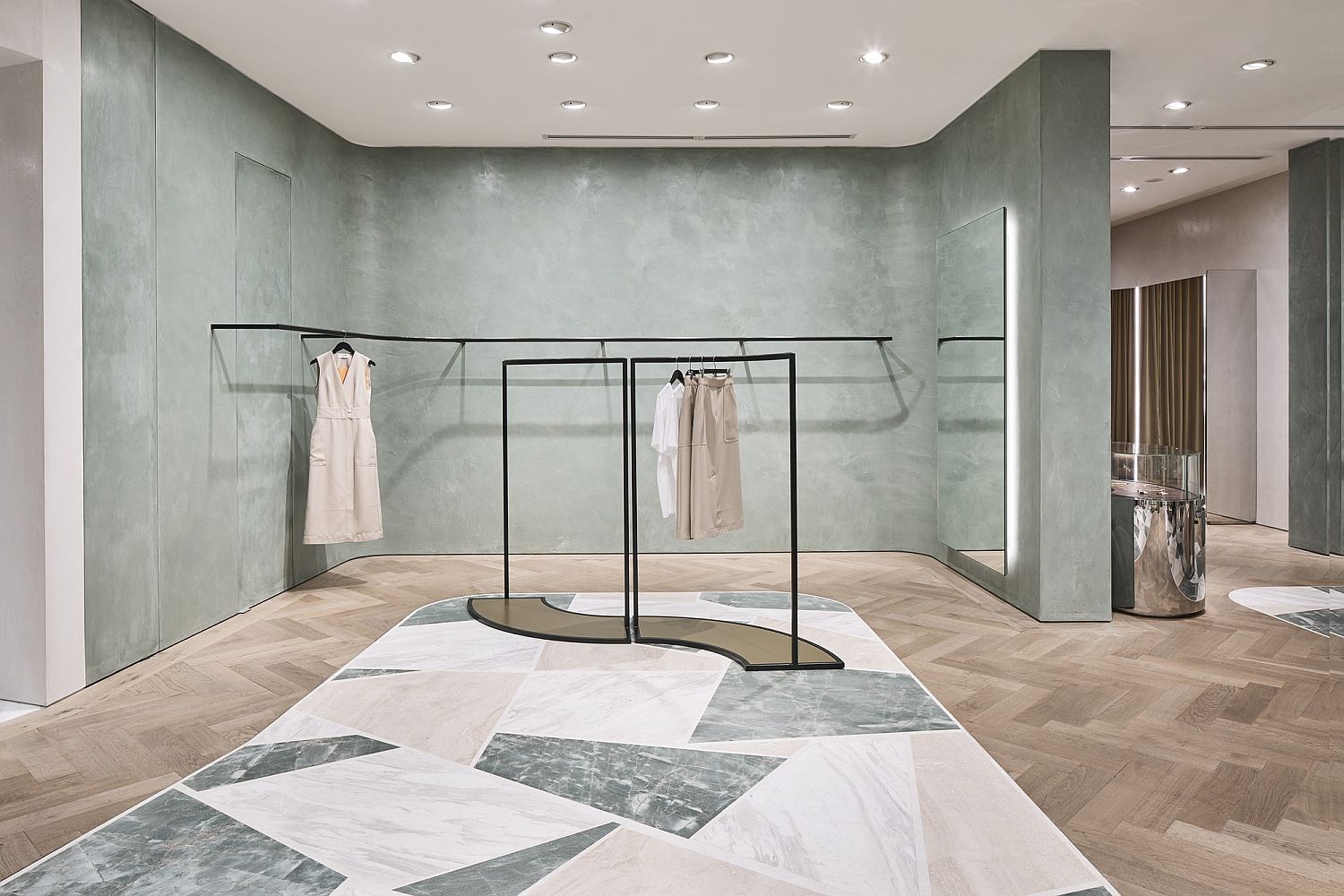 All design elements speak to the principles of the CAMILLA AND MARC brand, upholding qualities of timeless style, design innovation, and a pure approach across every detail. The store continues to be an extension of both founders, Camilla and Marc's, innate love of architecture, art, and design. The store references a classical plan whereby a sequence of rooms transition the customer from public to private spaces. Materiality presents textural diversity…
RELATED: Three-storey Barbie Store in Shanghai: past, present and future of Barbie Dolls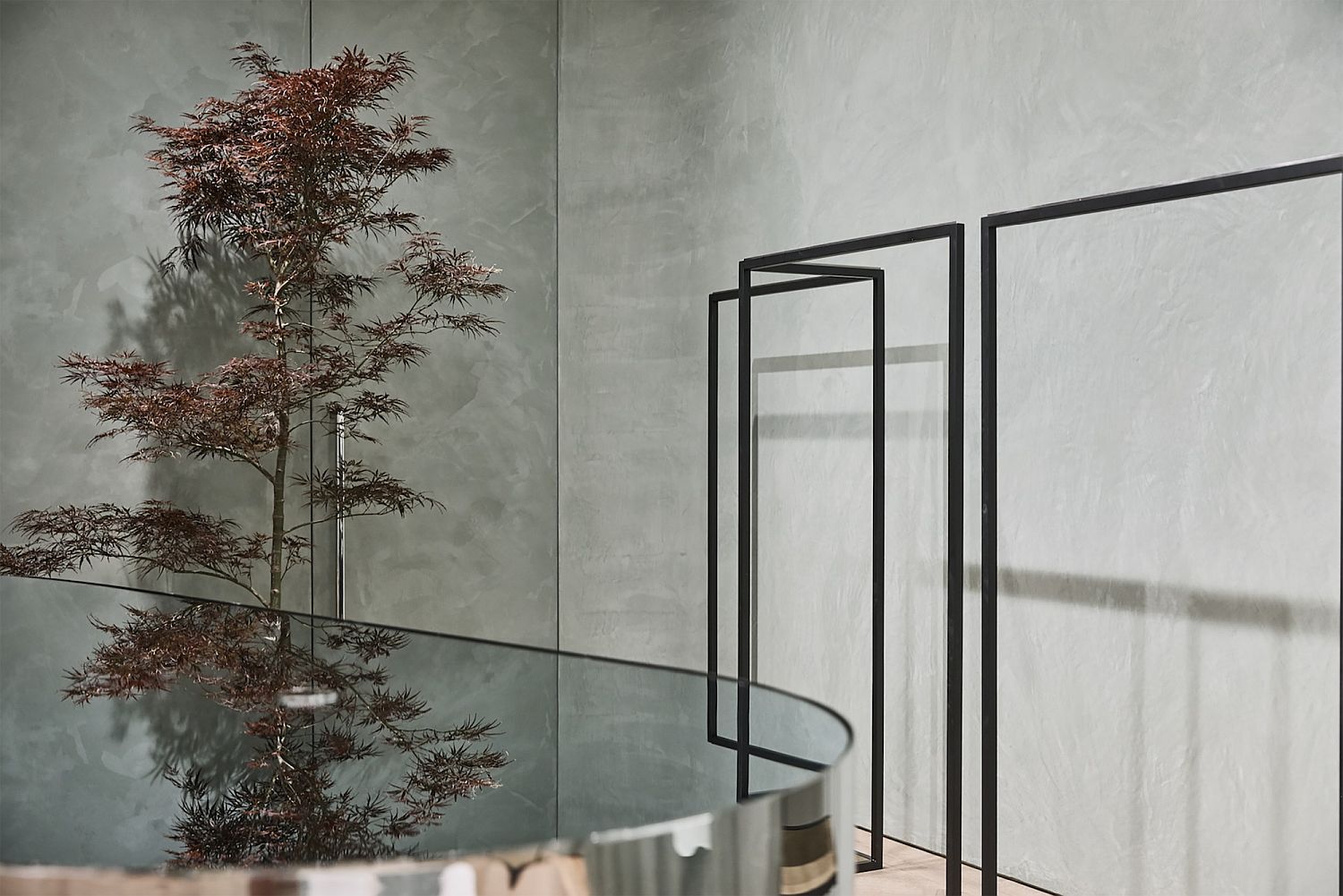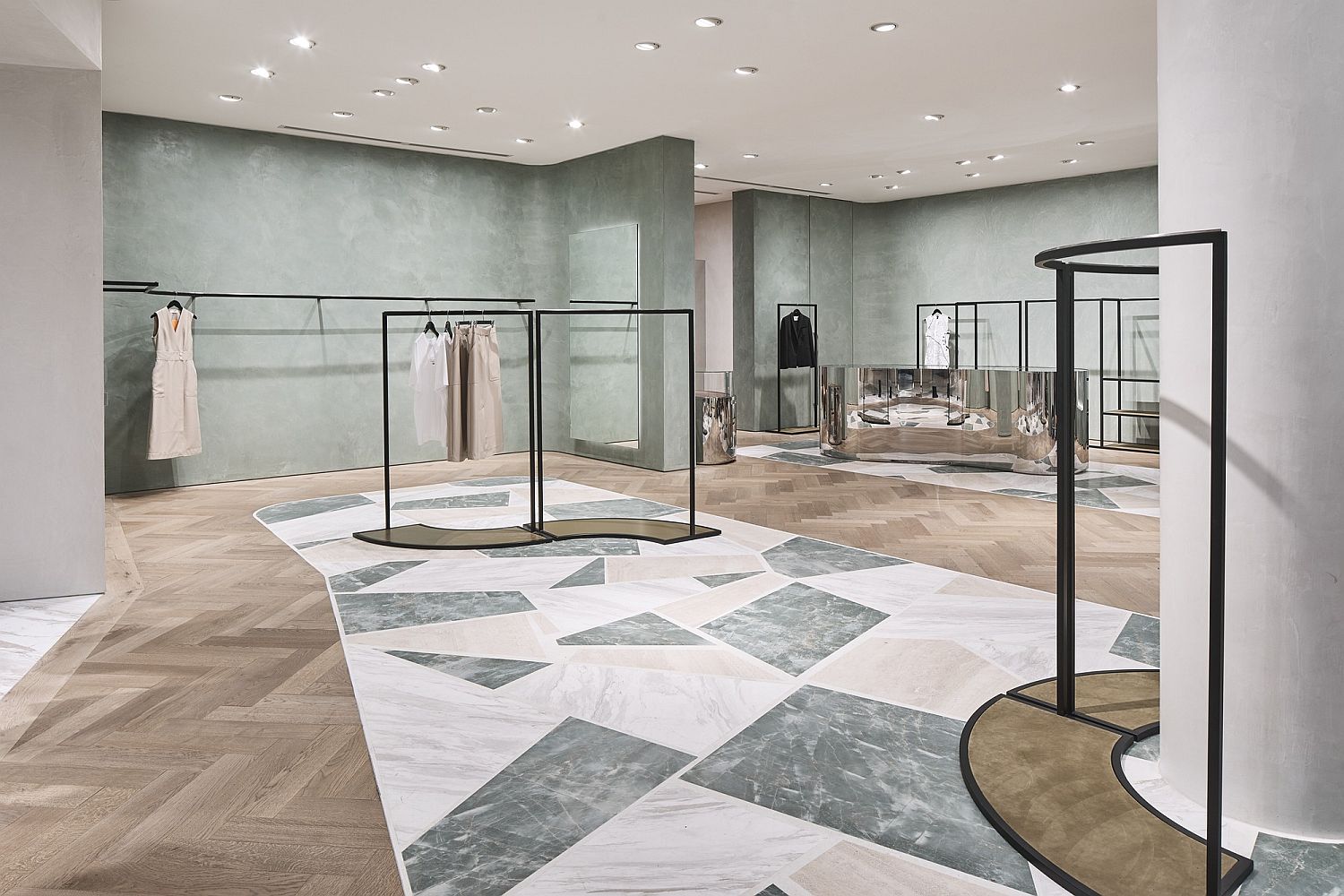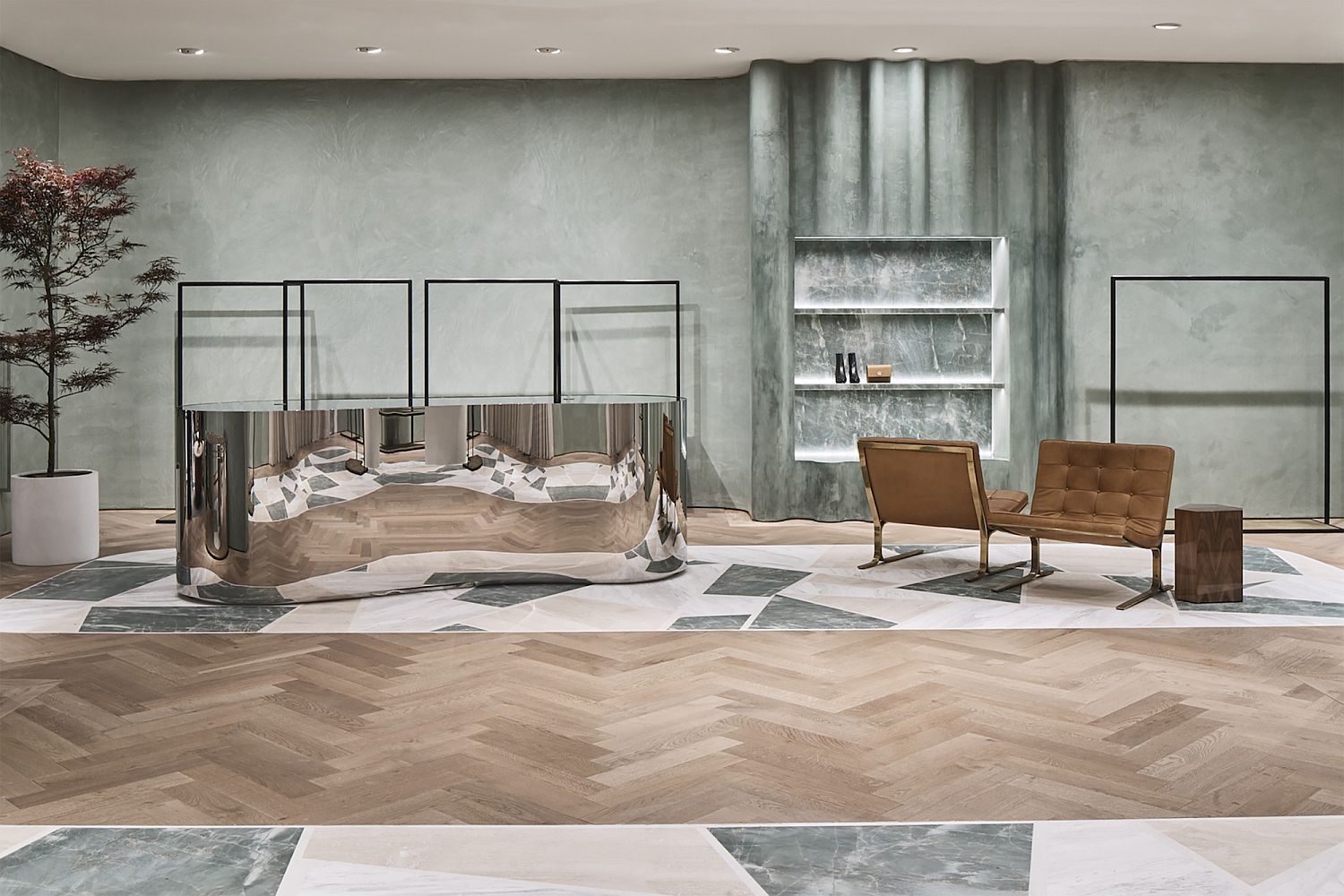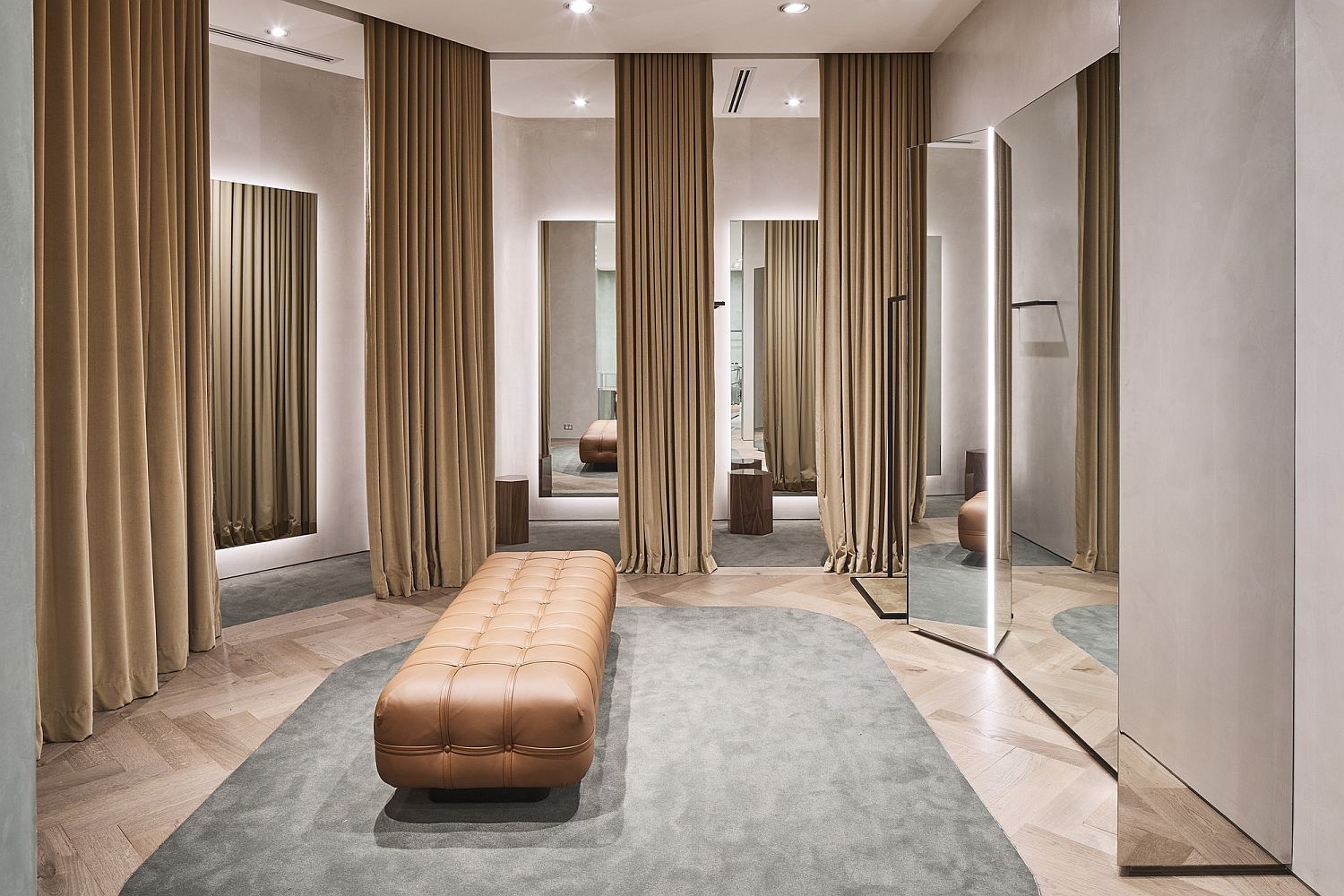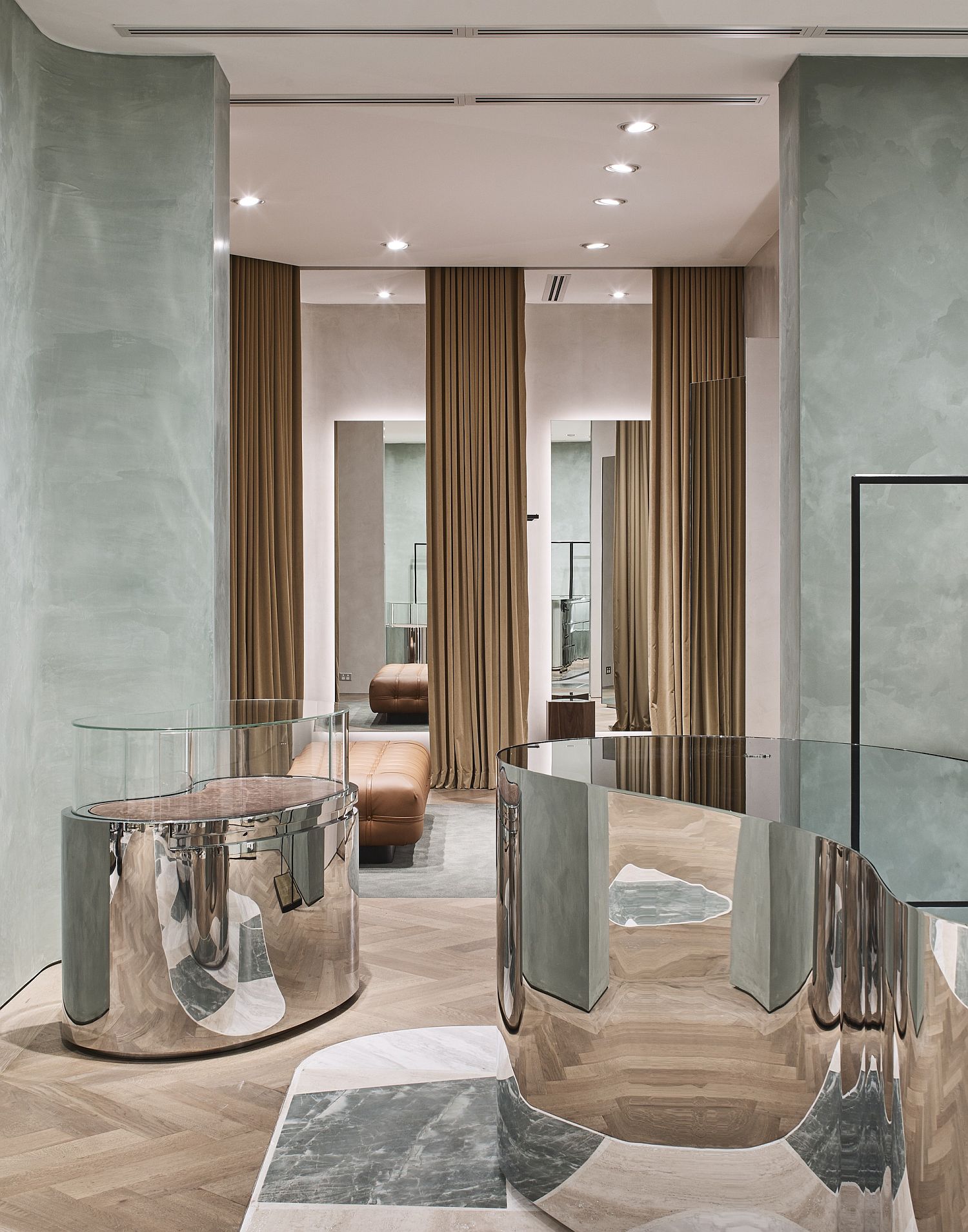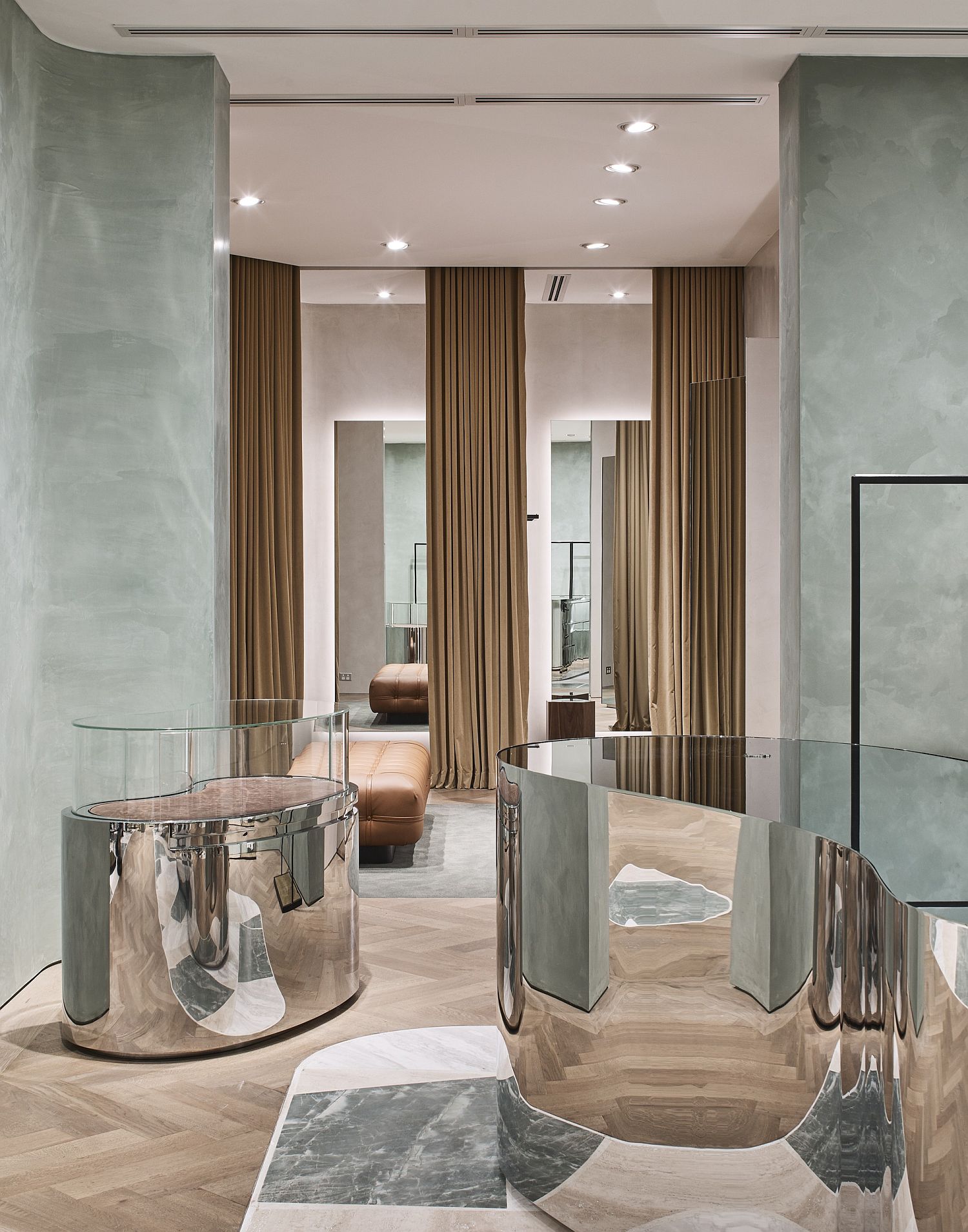 Liked the story? Share it with friends.