The idea of combining a commercial enterprise being combined with residential structures is not one that often finds favor with homeowners. Only those with great levels of entrepreneurial zeal seem to want a home that is just a few steps away from their bustling workspace that sees constant rush. Set in a refined neighborhood of Dongnae-gu, South Korea, the Villa Villekulla Café & House falls into this category with its homeowners asking Rieuldorang Atelier to transform an old industrial building into a stylish café with a spacious home above.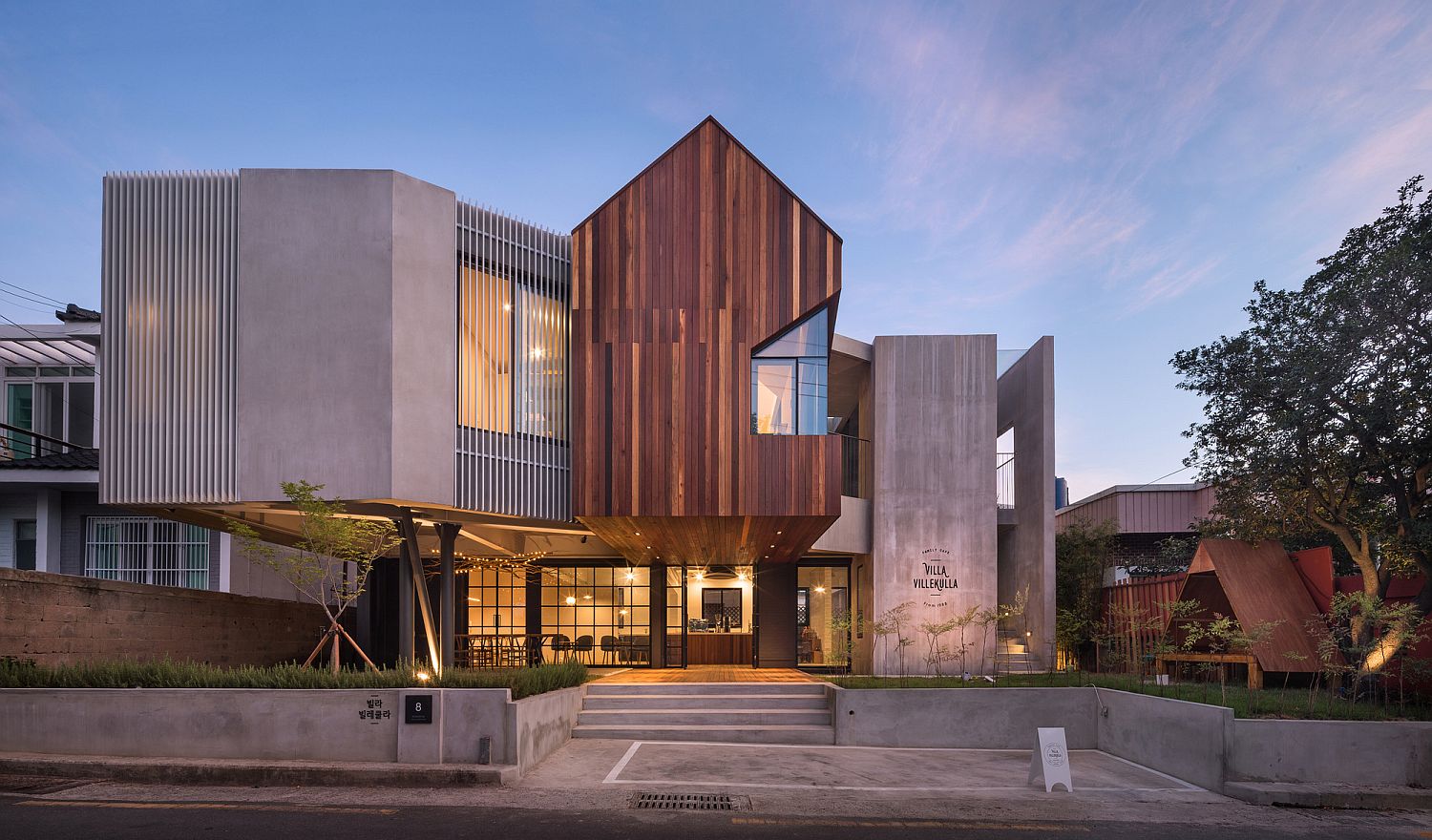 The result is an exceptional structure that moves away from the usual both in terms of functionality and form. It is the lower level that has been used as the café here and this has a more open, inviting ambiance. The interior here flows into the garden outside thanks to the use of dark, framed glass windows. On the upper level you have the gorgeous home that has twice the footprint of the lower level thanks to extensive use of cantilevered spaces. A protruding gabled wooden addition elevates the visual appeal of the residence / café further with its classic and cozy panache.
RELATED: Don Café House: Inspired Interiors Transport You Inside A Sack Full Of Coffee Beans!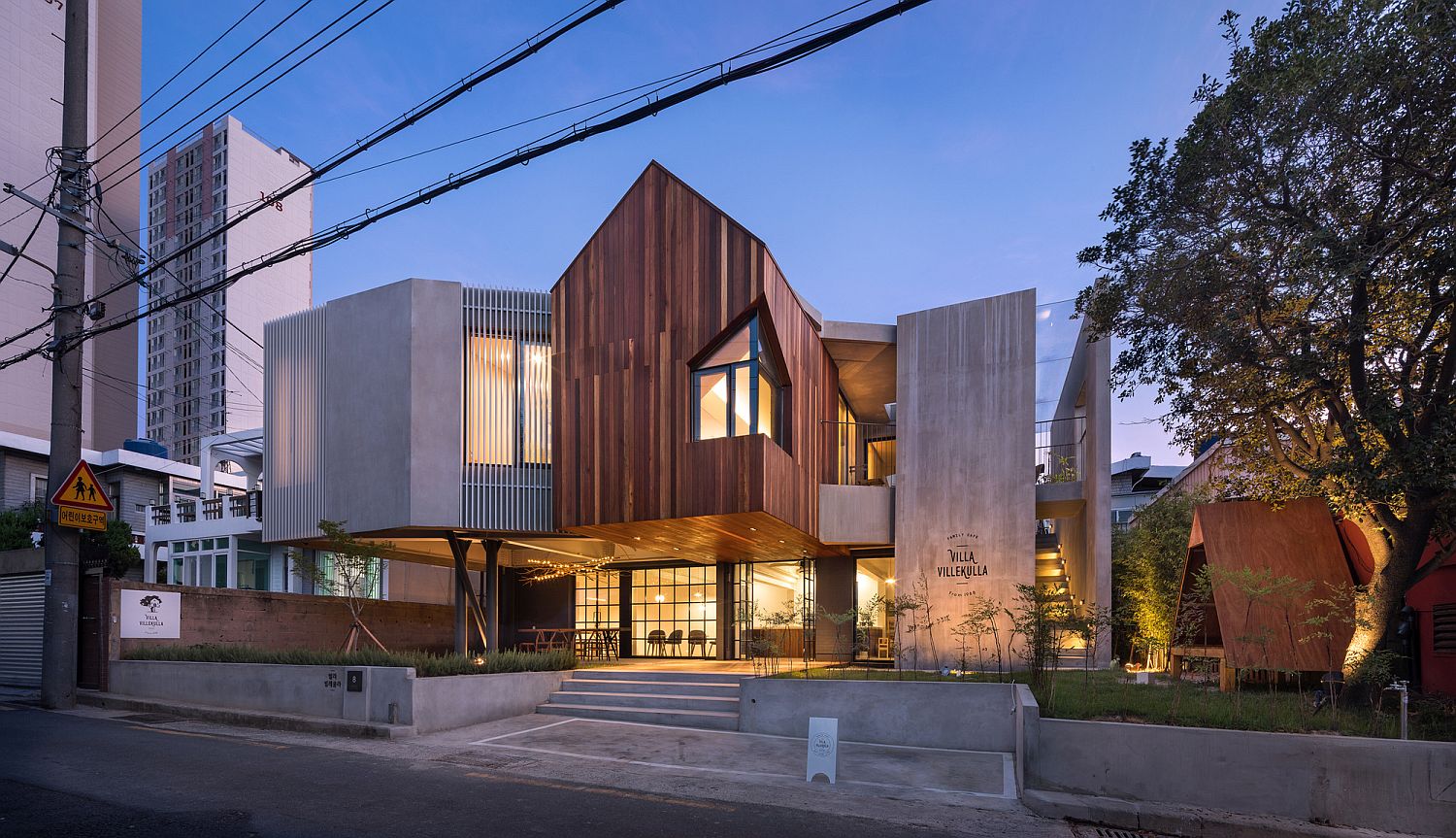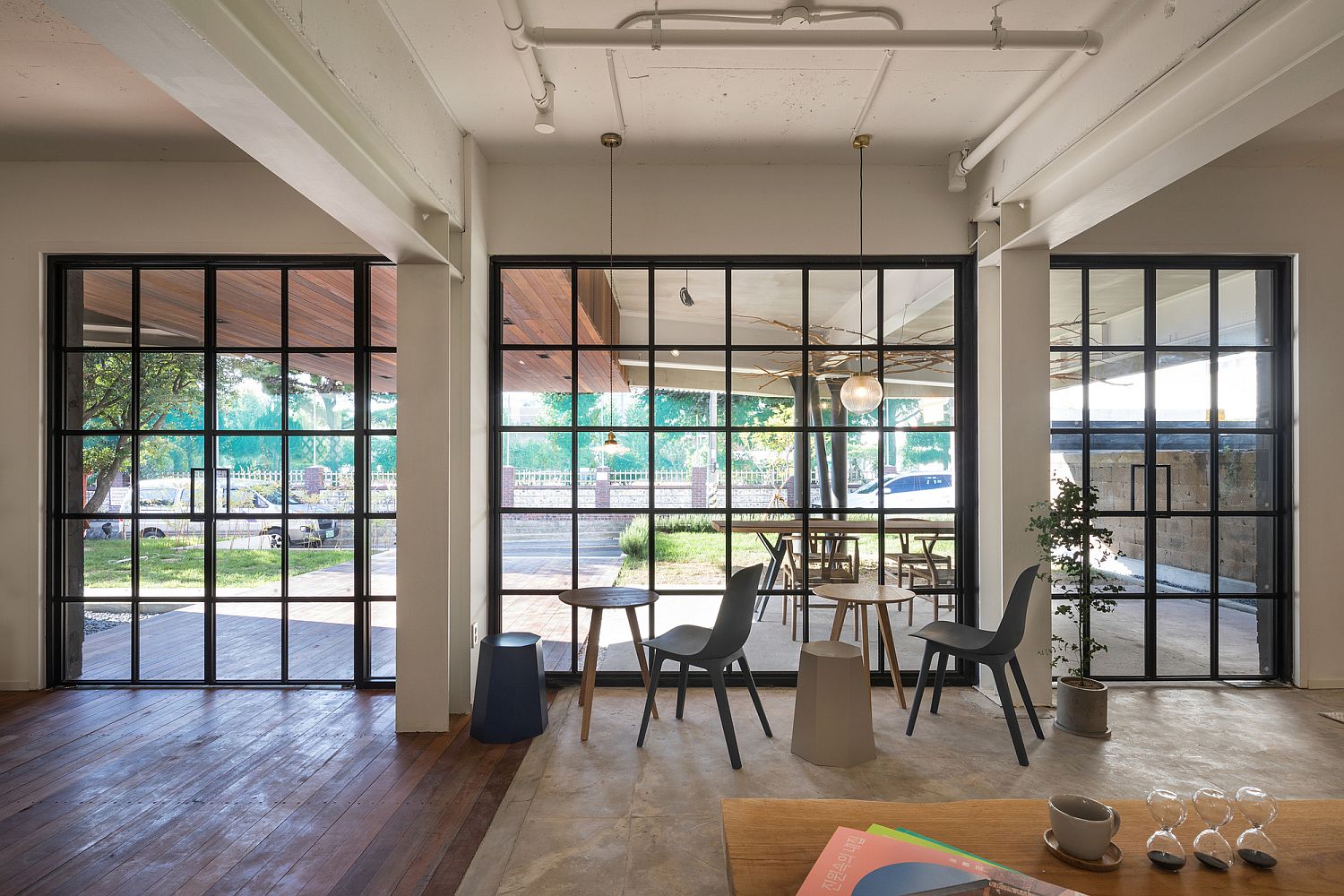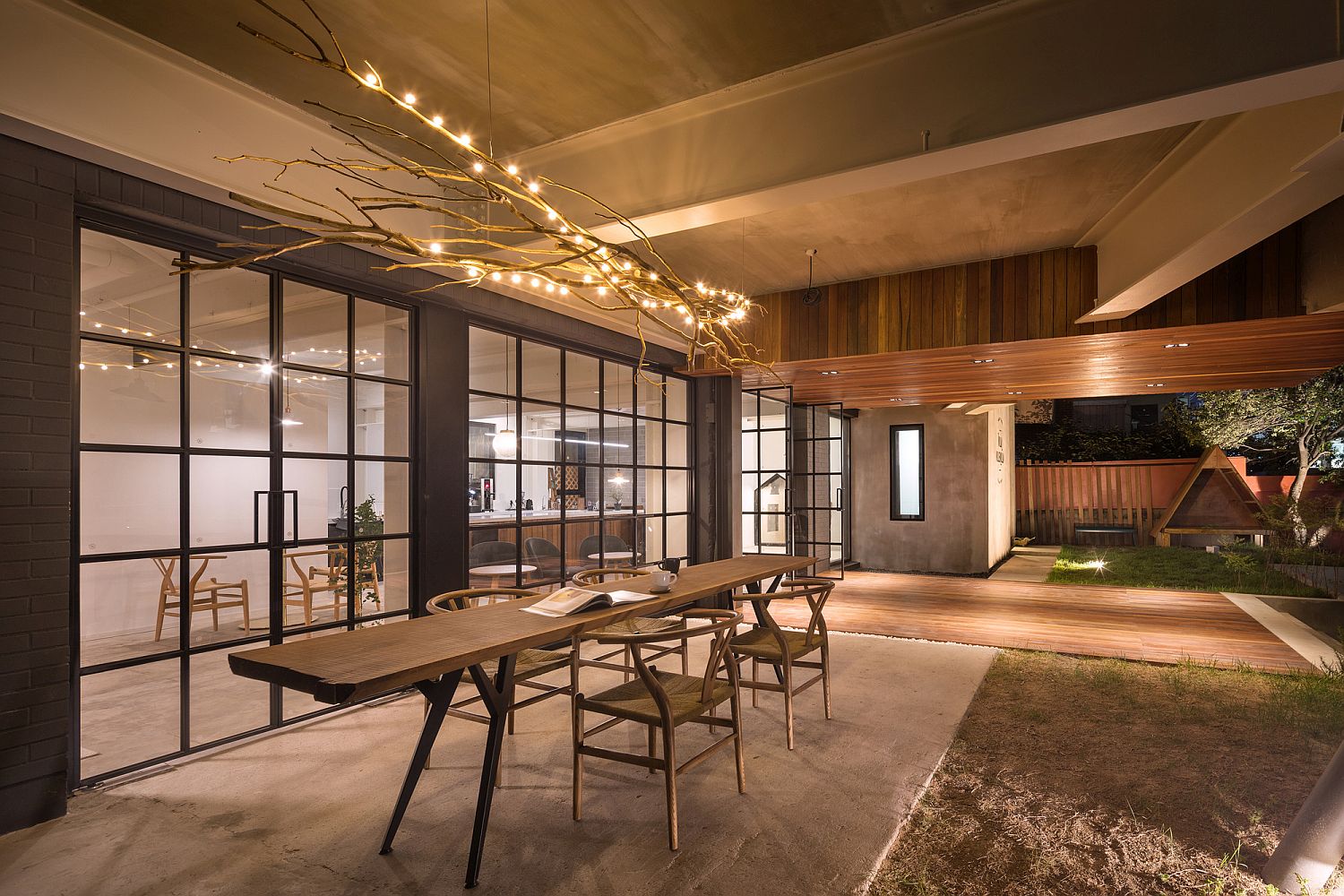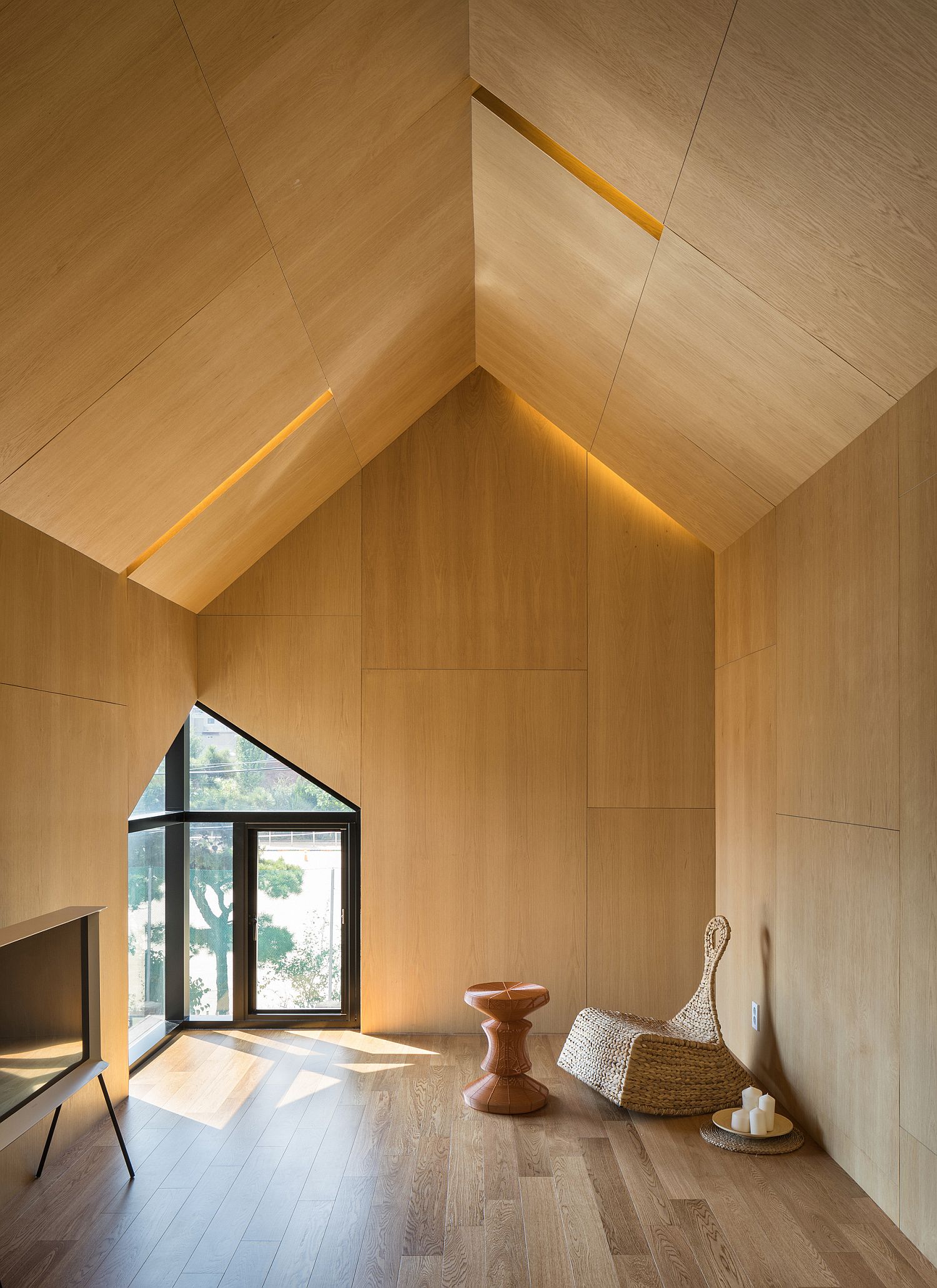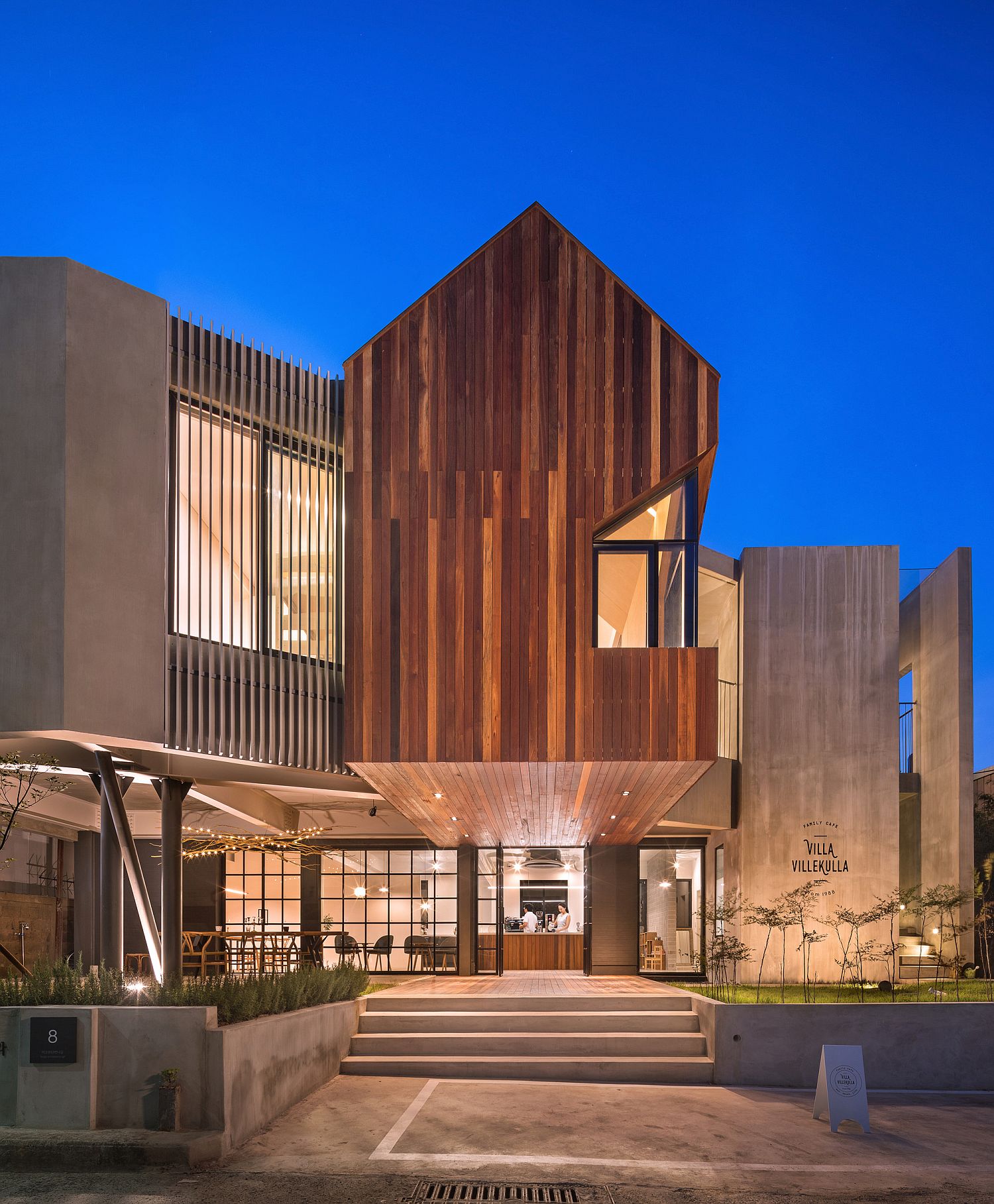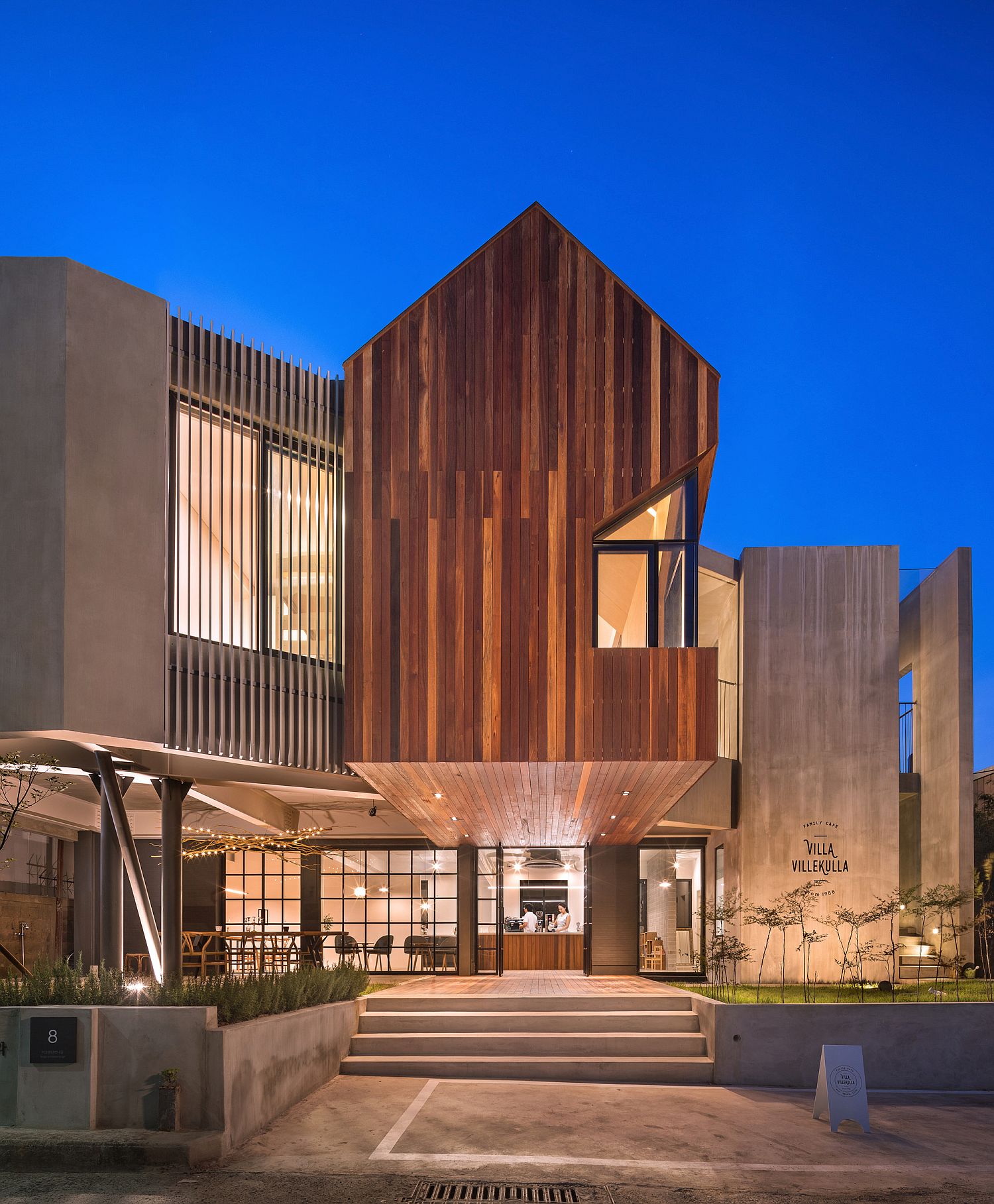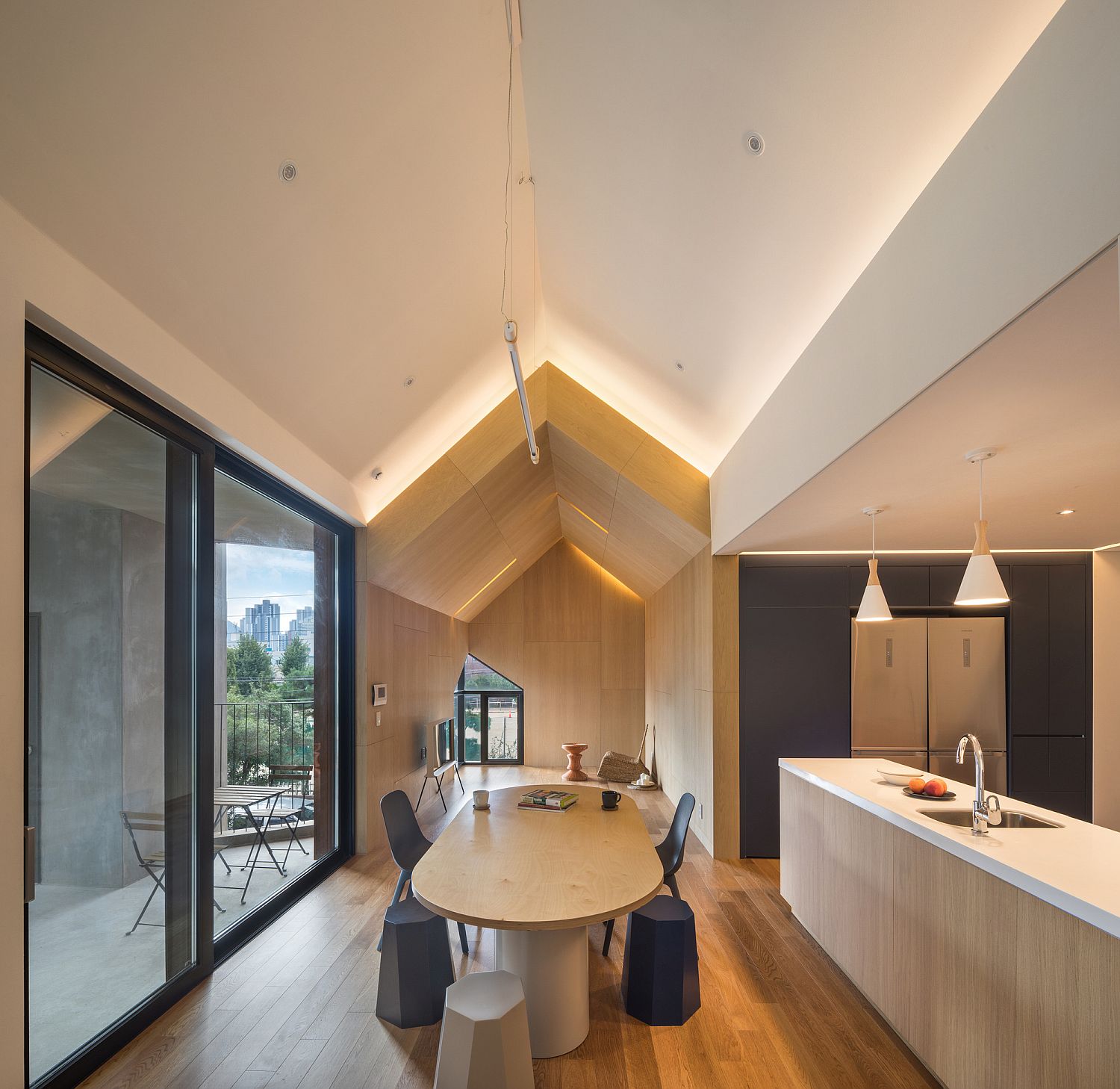 Inspired by a Swedish television show, the café utilizes the upper level cantilevered structures to provide shade of the outdoors sitting zones that the café has to offer. Warm lighting and concrete walls complete this one-of-a-kind residence where life and business go hand-in-hand! [Photography: Yoon, Joonhwan]
RELATED: This Flamboyant Café in Kiev is Made out of 14 Shipping Containers!