We are always on the lookout for ideas that maximize space and this often means going beyond just the usual ideas and making most of the vertical space on offer. Thinking vertical is the perfect way to create shelf space in small urban homes where every inch matters. Today we turn our attention to that forgotten area around the lovely doorway – a space that is often blank and white. You would be surprised to know that even this little area can be used beautifully by placing shelves that can provide some much needed storage area along with creating cool displays. This is a look at the best built-in shelves wrapped around the doorway.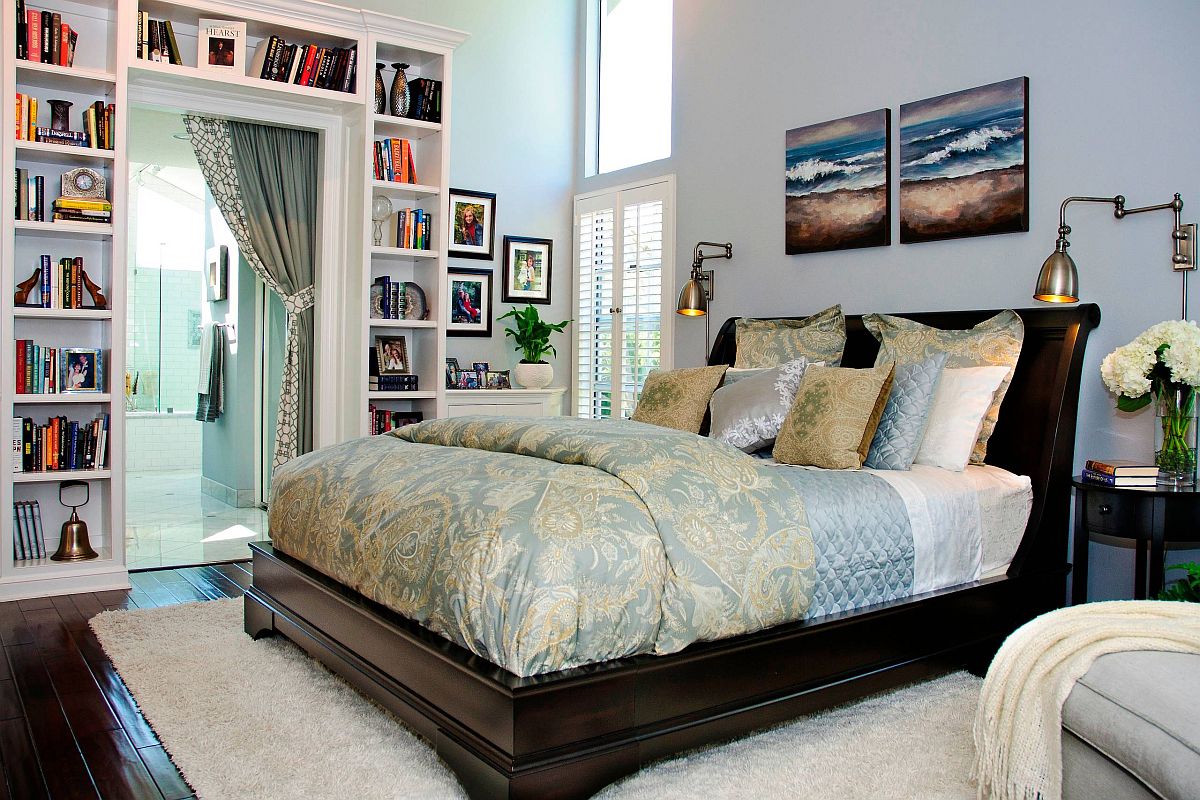 Shelves around the doorway offer much more than just functionality. They can create cool focal points and turn any room into a small library of sorts that helps store your budding book collection. From those in the kitchen and dining room to ones in the home office and bedroom, here are 20 best rooms with shelves around the doorway and tips on how you can embrace the look.
Shelves that Create a Contrast
You can use the shelves around the doorway to do much more than just add additional storage and display space. Using shelves in color that is different from the colors of the wall in the room can turn the doorway into an eye-catching focal point and give it a distinct identity. In a room with white walls, it is black that is often the most preferred choice while colors like blue and pastel green are also a popular choice in modern and contemporary spaces. Shelves often extend all the way up to the ceiling in here unless you have vaulted ceilings where shelves can level out well below.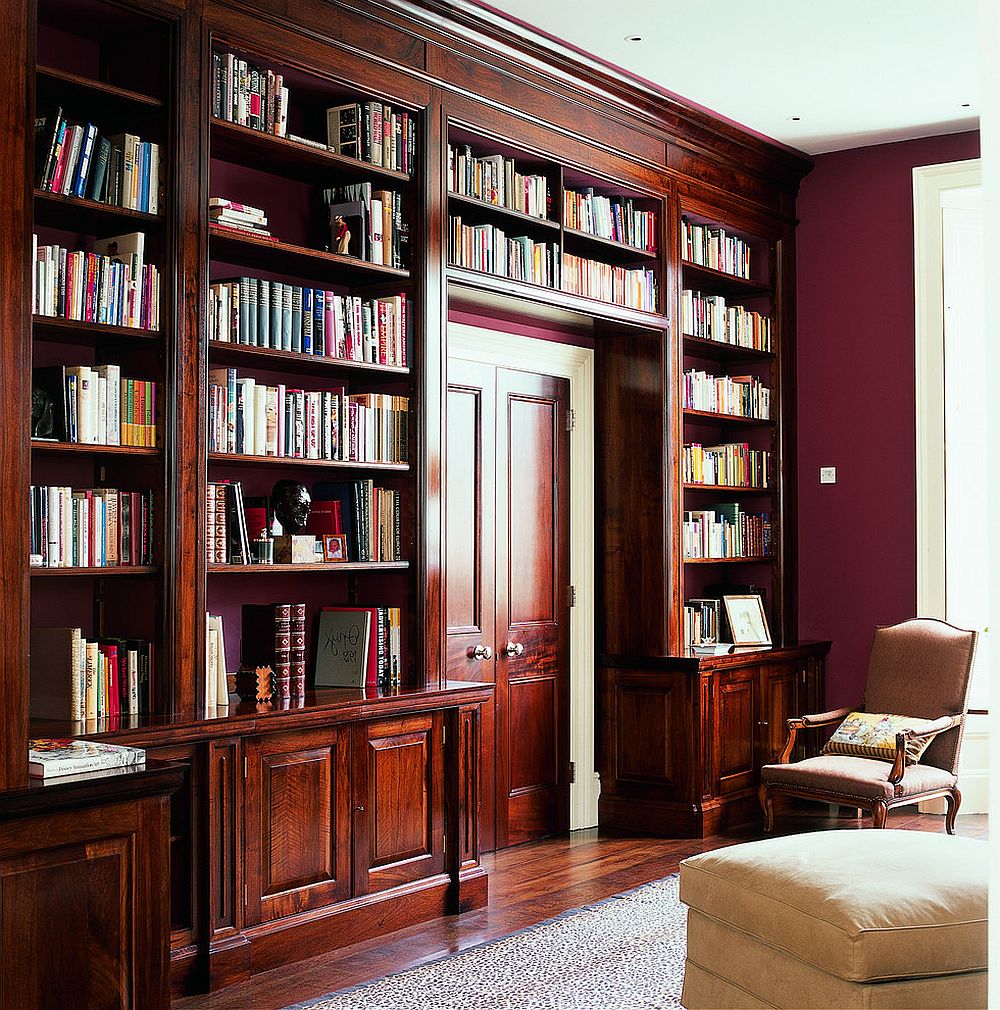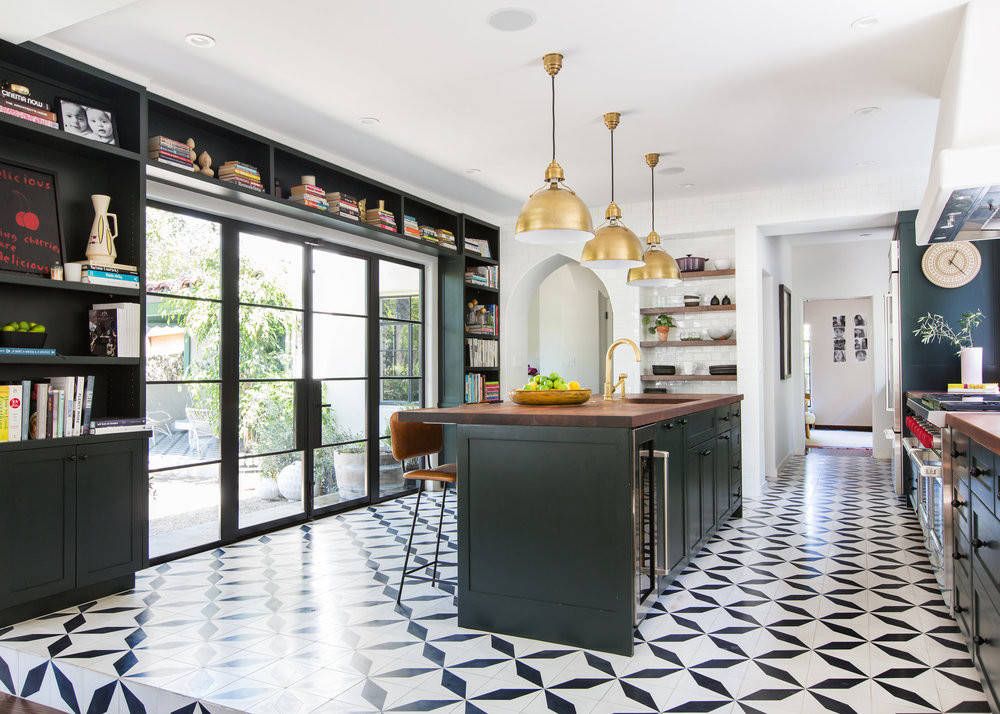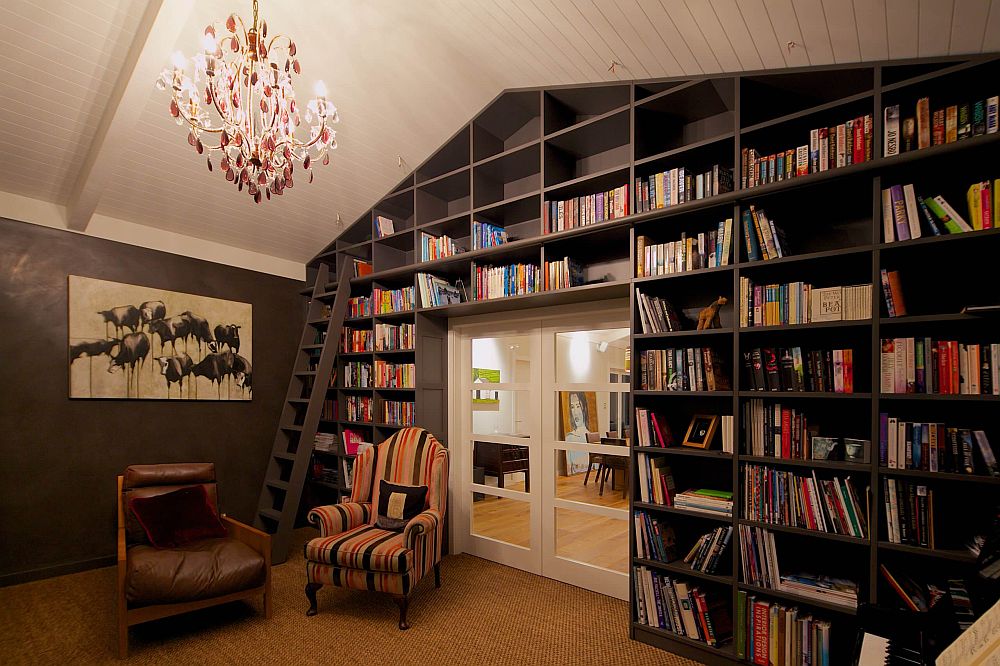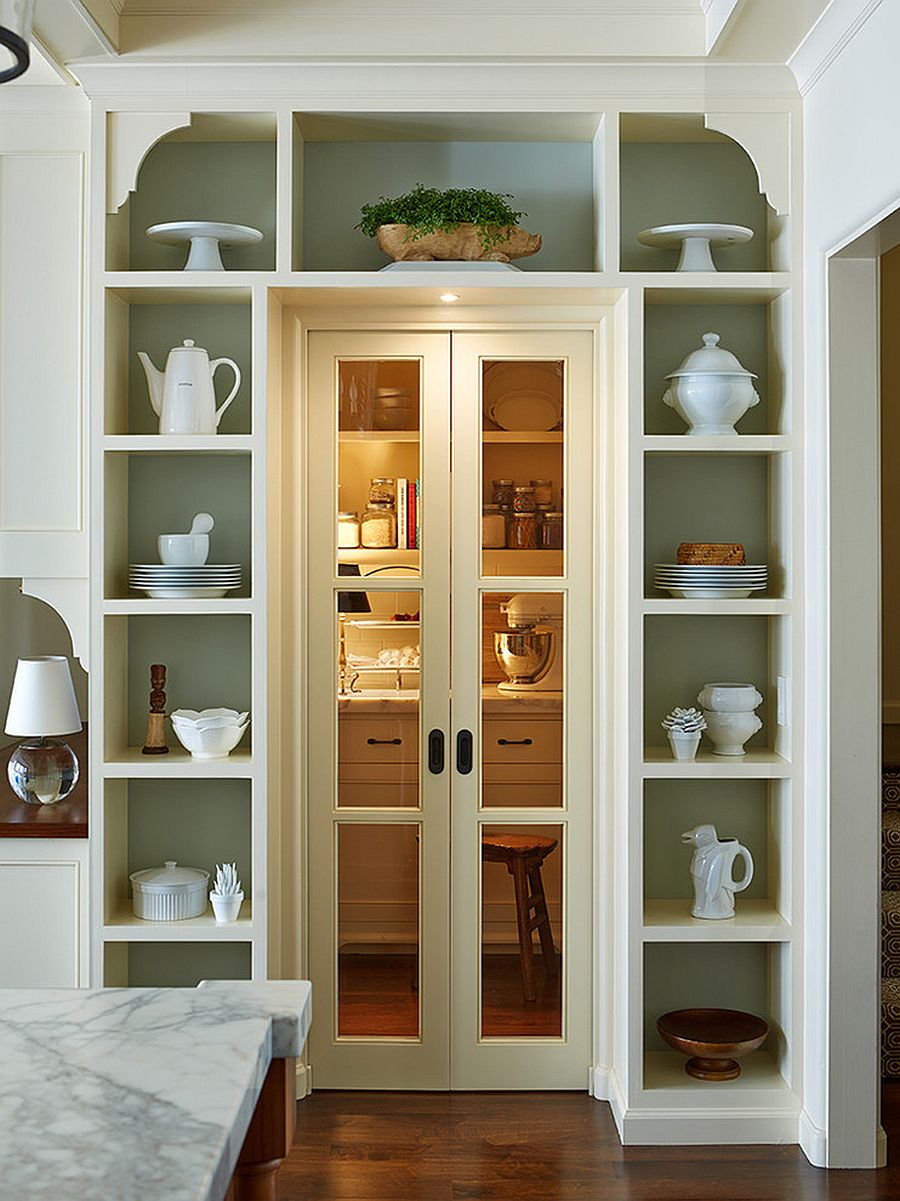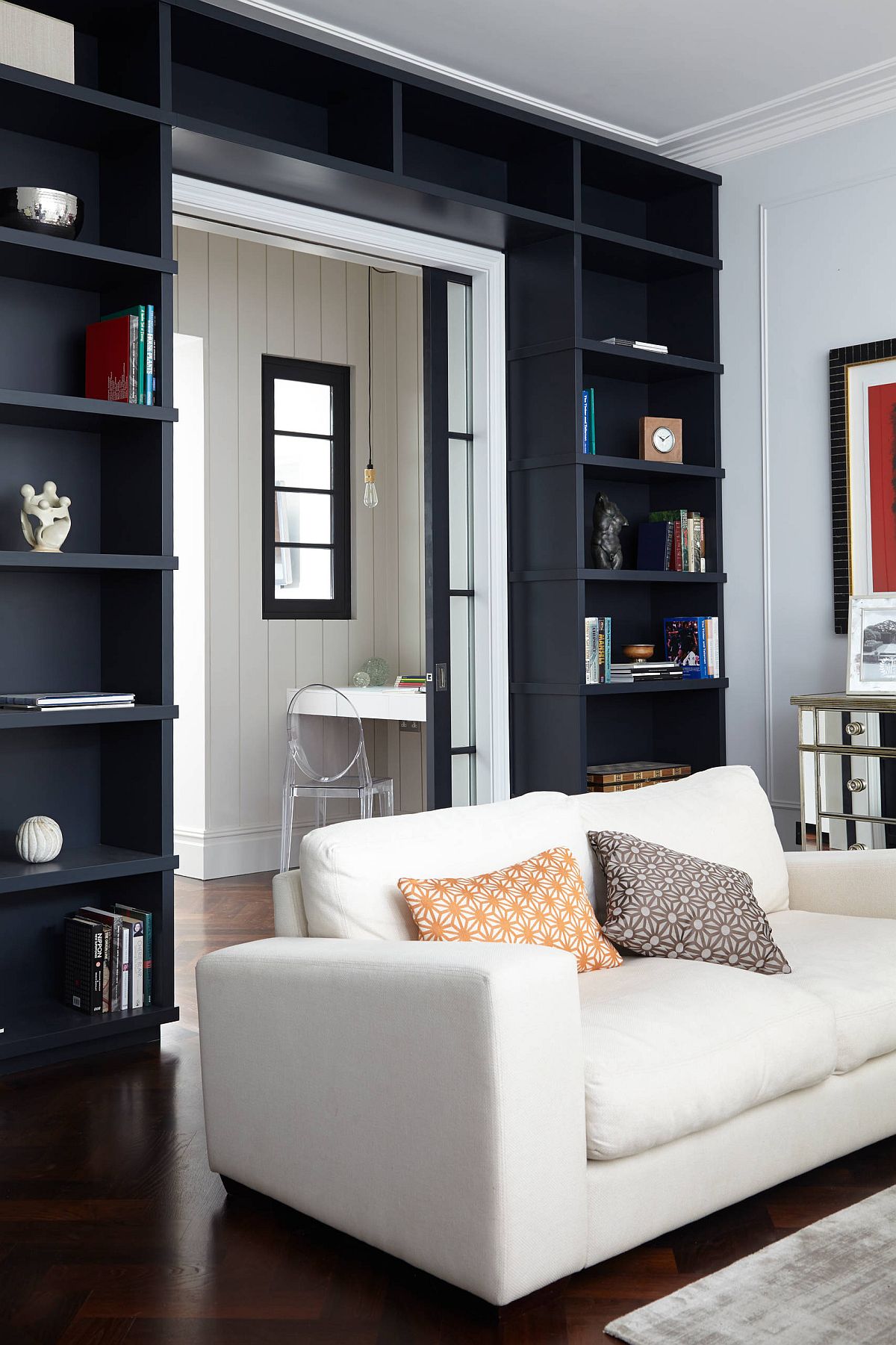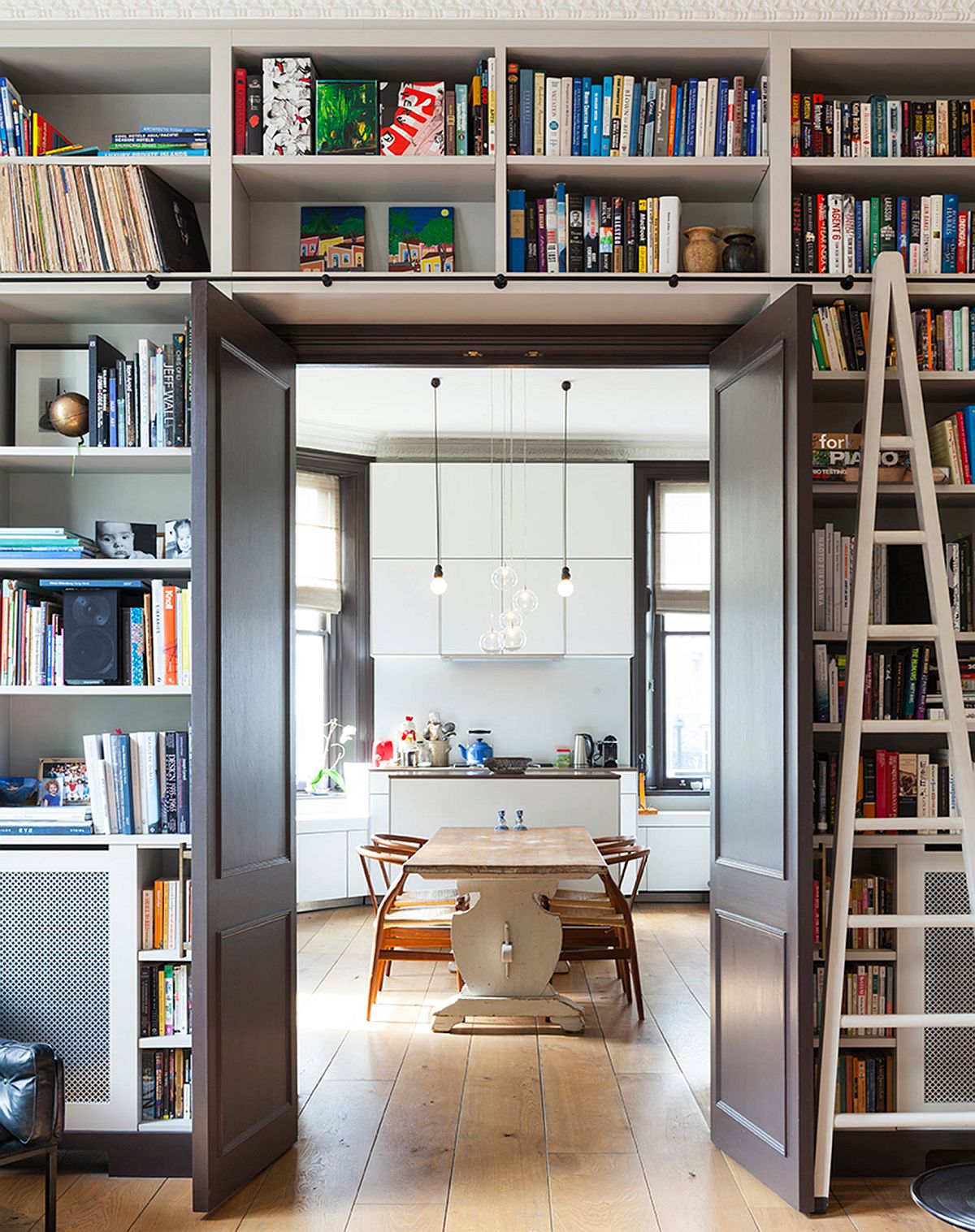 Custom Solutions for Every Room
Open plan living spaces are increasingly becoming the norm in homes across the globe and shelves around the doorway are a great way to delineate spaces while adding functionality. In some rooms you can place shelves on a larger scale fashion because of the available space while in other areas narrow shelves that can hold decorative pieces are the ideal option. You can also combine shelves on the upper level with cabinets below to usher in best of both worlds!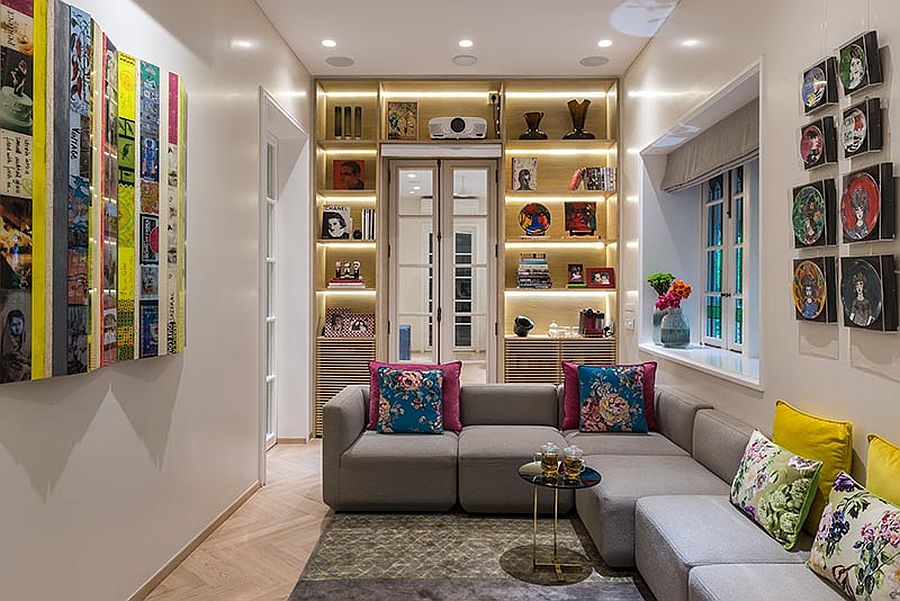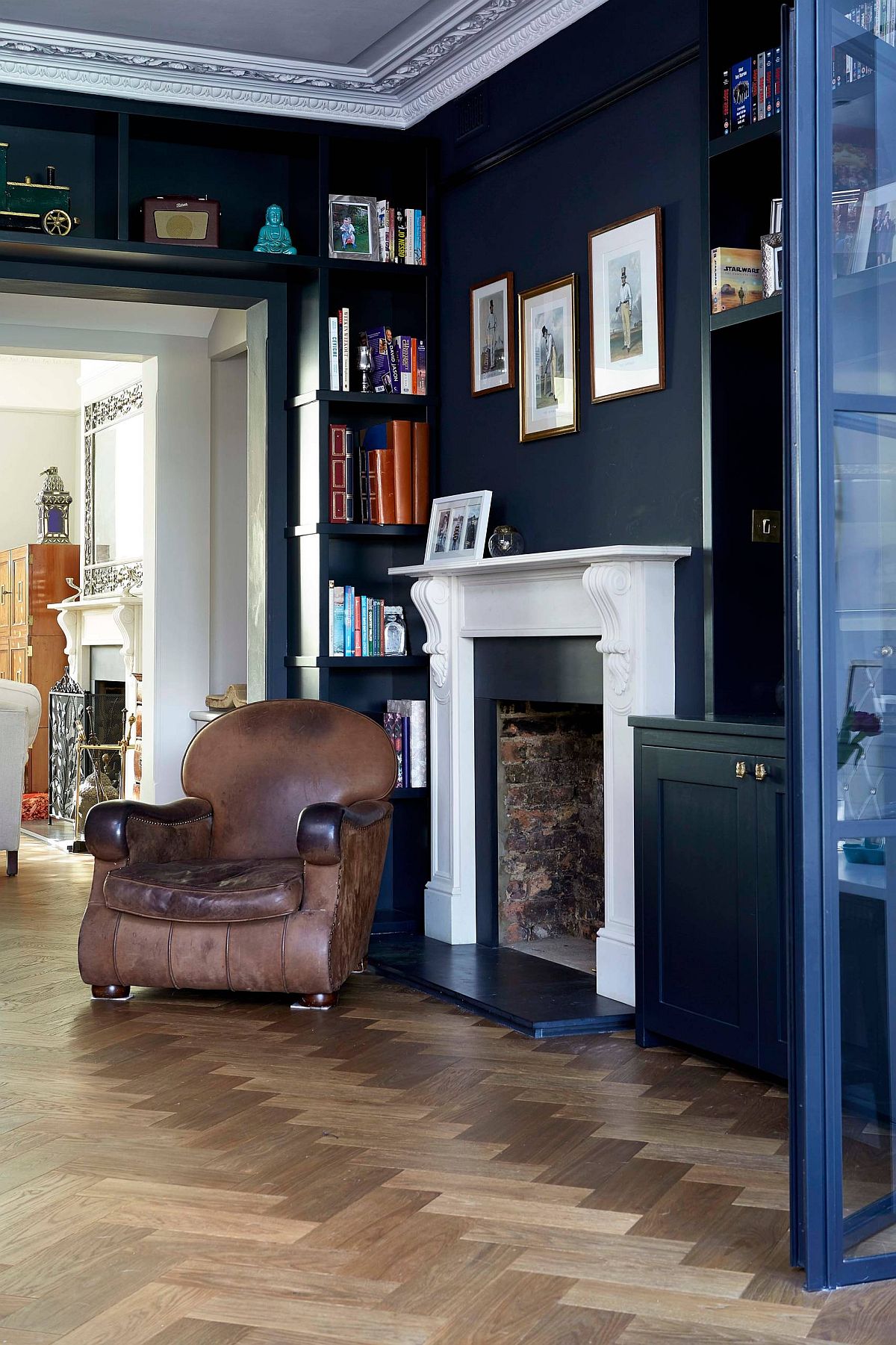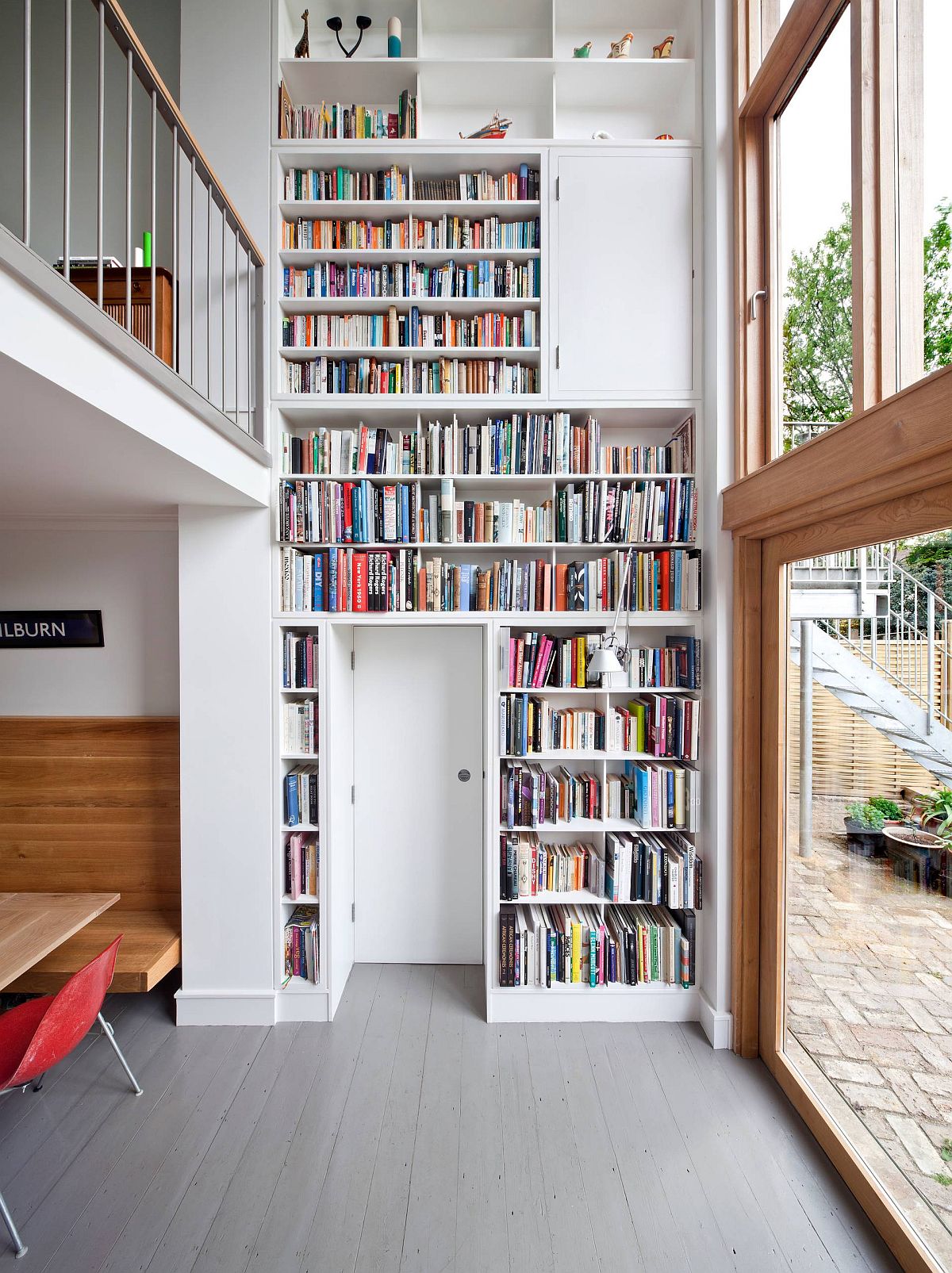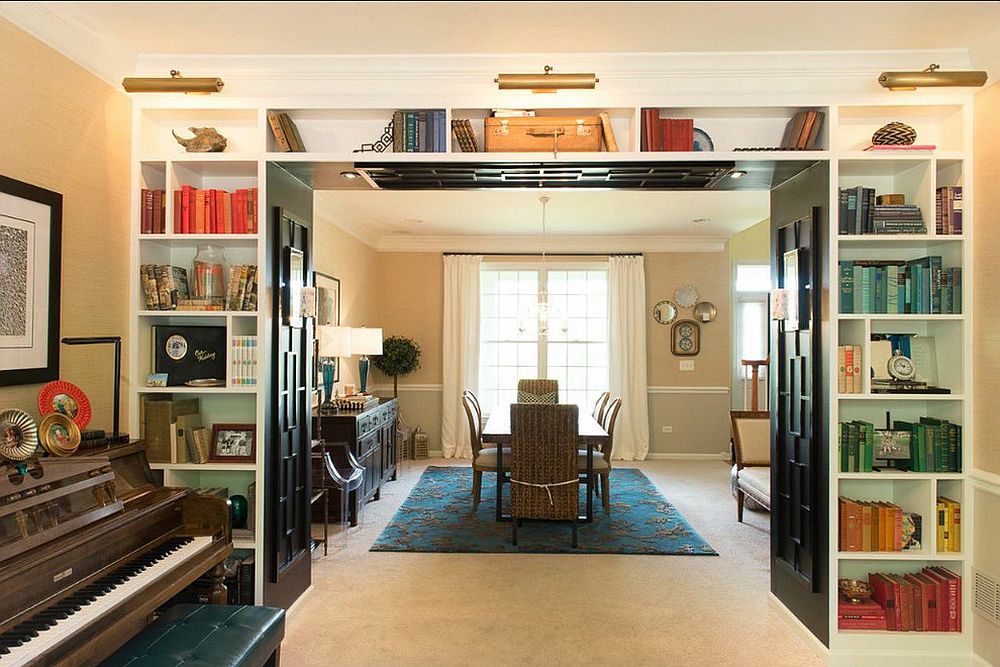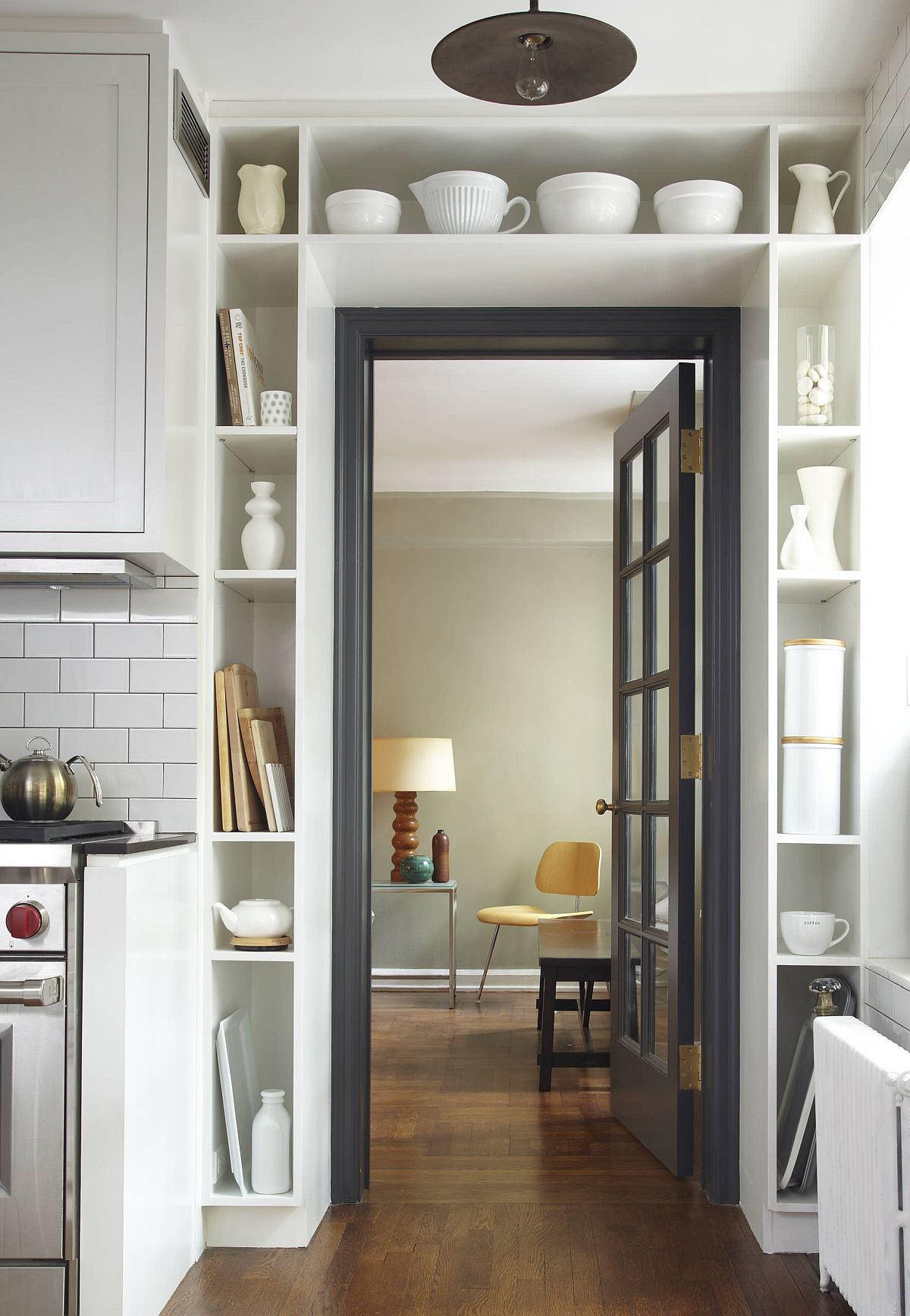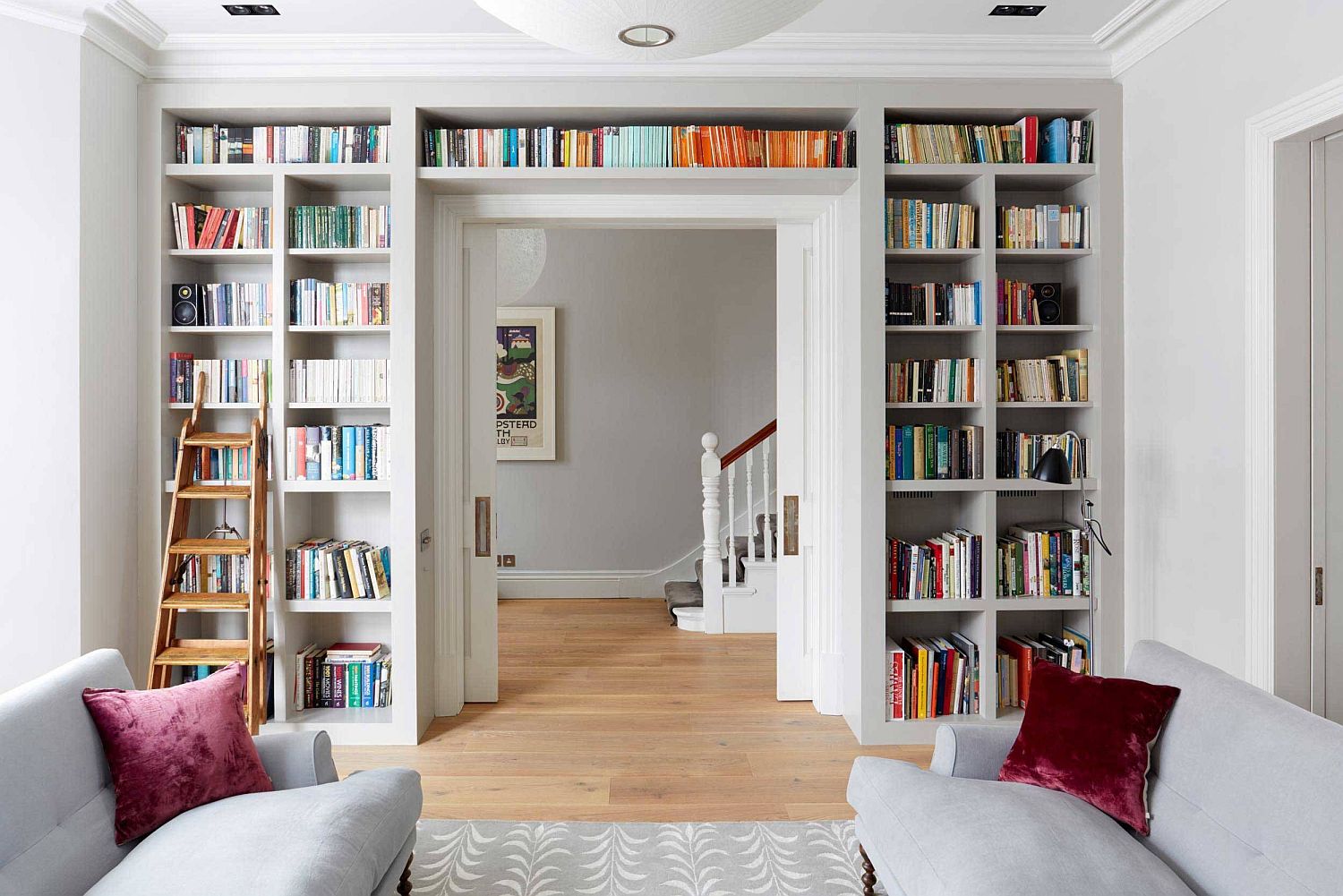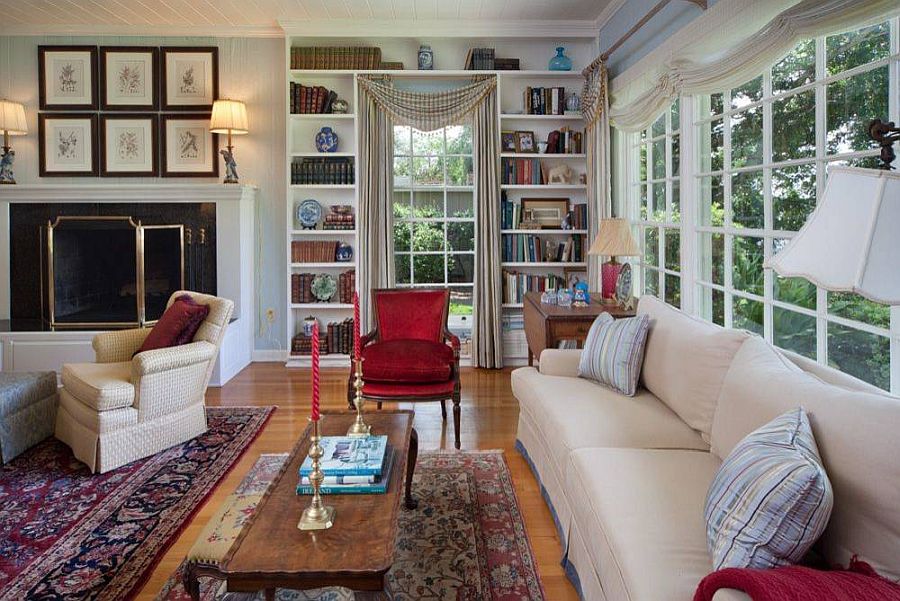 Create a Library Anywhere
Shelves around the doorway are the easiest way to shape a home library of sorts without committing to the idea fully. Even in the home office, a wall of shelves gives you all the space needed to place the many files and accessories that you have all around. Any room from the living room to the kitchen, the bedroom to the home office can be turned into a library setting suing this innovative idea. Pick shelves that meet your specific needs and do not go overboard by filling the entire wall with shelving that is not going to be put to use.