Space, style and practicality – these three entities combine to create the perfect home. For most homeowners, it is a delicate balance between the trio and an endless quest to achieve the perfect blend. The recipe varies for each home, but at the core of it all are decorating principles that remain constant. Any interior that is clutter-free and organized seems far more appealing than one where there is little free space. Wall-mounted shelves add to this sense of spaciousness while freeing up major floor space! With endless varieties of wall shelves on offer, it is the choice that becomes important. And today, we present 7 shelves that promise a move away from the mundane.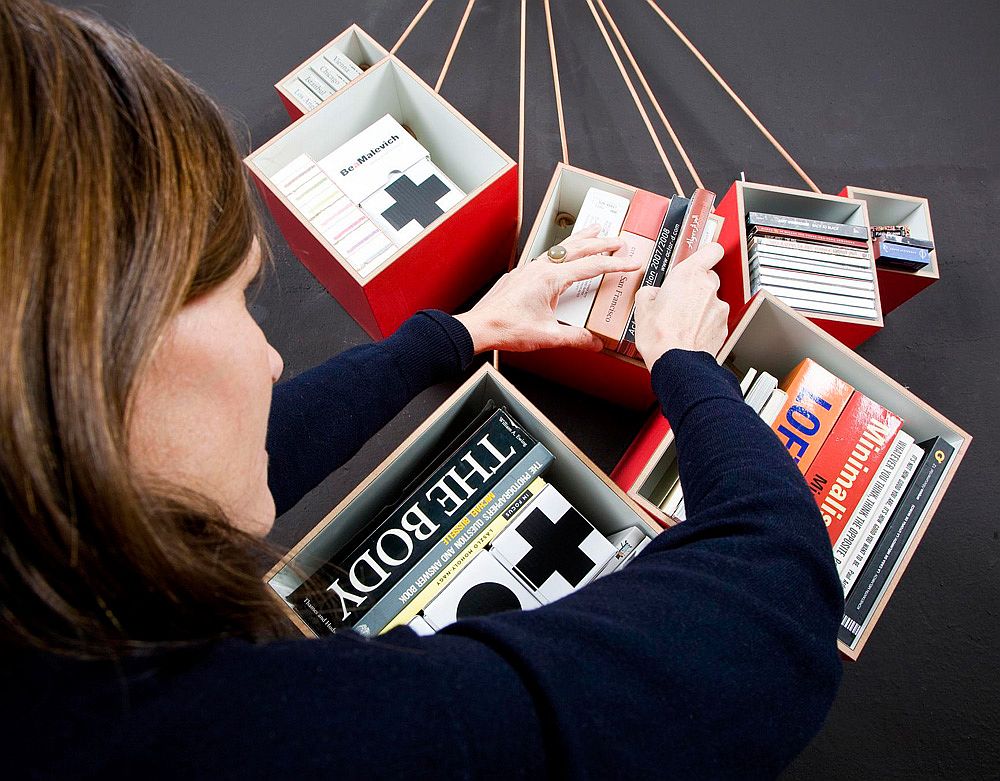 Striking that ideal balance between minimalist form and modern functionality, the 7 chic wall-mounted shelves and storage units that we have today seem both exclusive and exceptional. Some rely on blending into the backdrop while others bring geometric and textural contrast without breaking the contemporary narrative. Each one is awesome in its own unique way, giving you a selection headache in a good way!
Minimal Wall Baskets
One look at these minimal storage units and you know it is Scandinavian design in the works. Designed by Andréason & Leibel, these modern and minimal wall basket storage shelves blend into the backdrop when required. Yet, give them some color and they also stand out ever so beautifully. They might not hold a ton of stuff, but they do come in might handy in the small entryway.
RELATED: 55 Wall-Mounted Open Shelves Offering Space-Savvy Modularity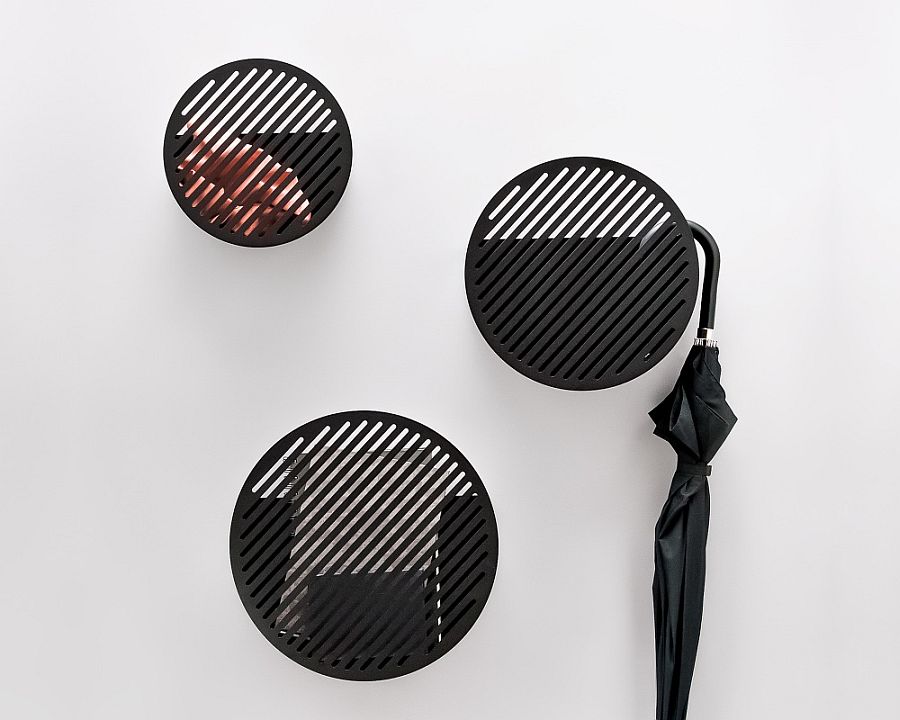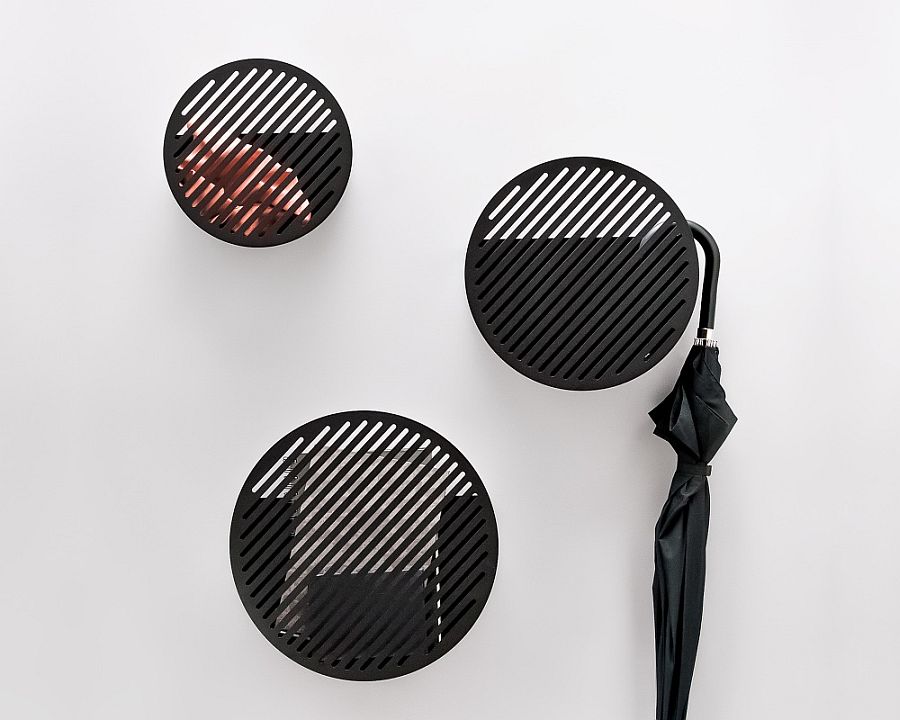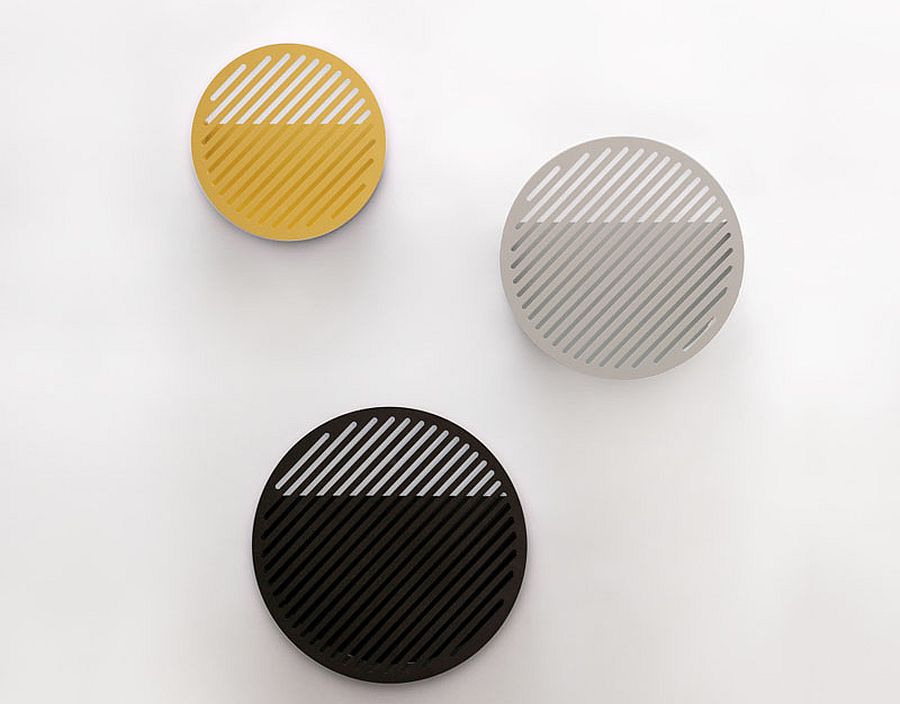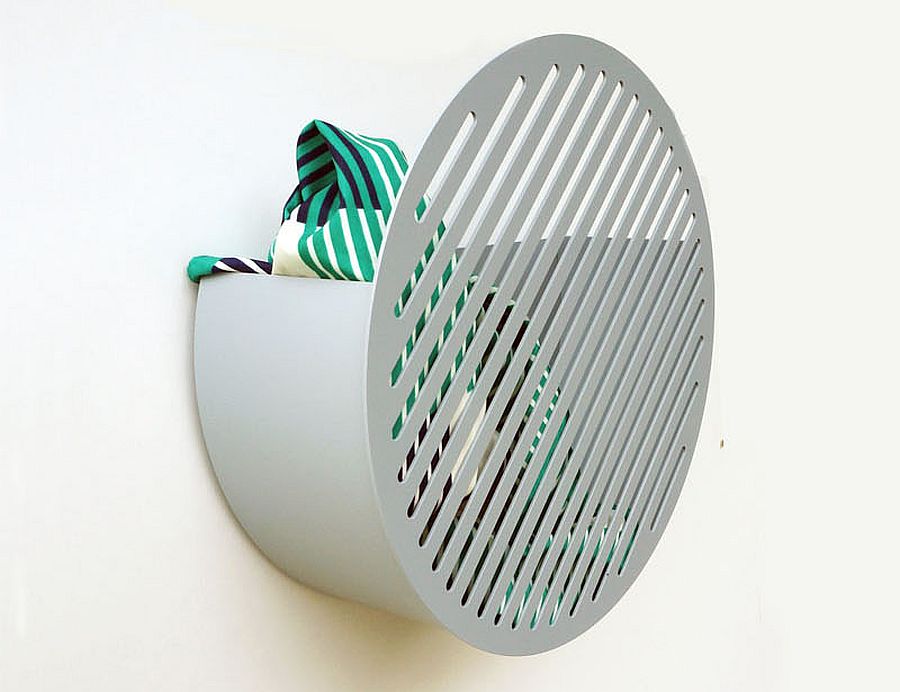 Hexagonal Shelves made from Recycled Chopsticks
It would wonderful if you could actually couple your love for space-savvy, wall-mounted shelves with eco-savvy goodness that also helps the planet. These gorgeous hexagonal shelves crafted from recycled chopsticks bring plenty of textural and geo style without ever going overboard. ChopValue uses recycled bamboo chopsticks collected from different Asian restaurants in Vancouver to create these lovely shelves.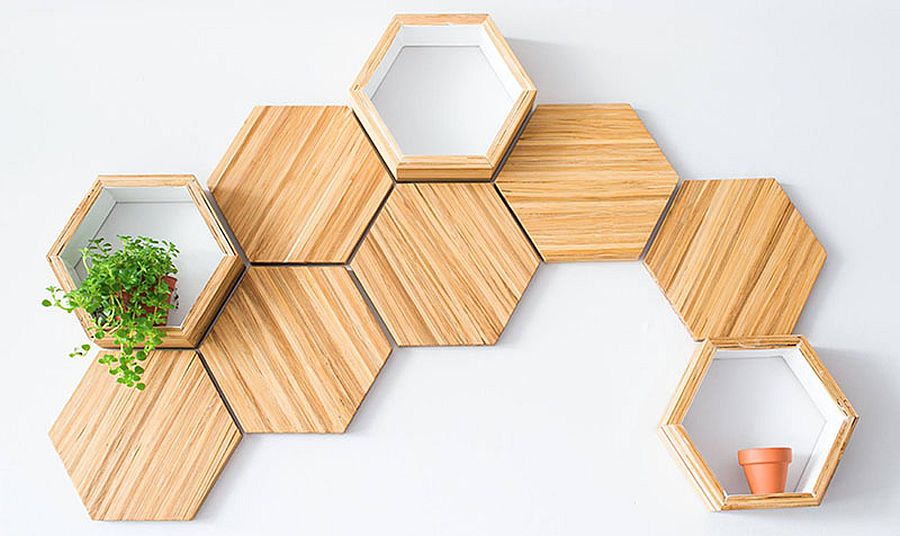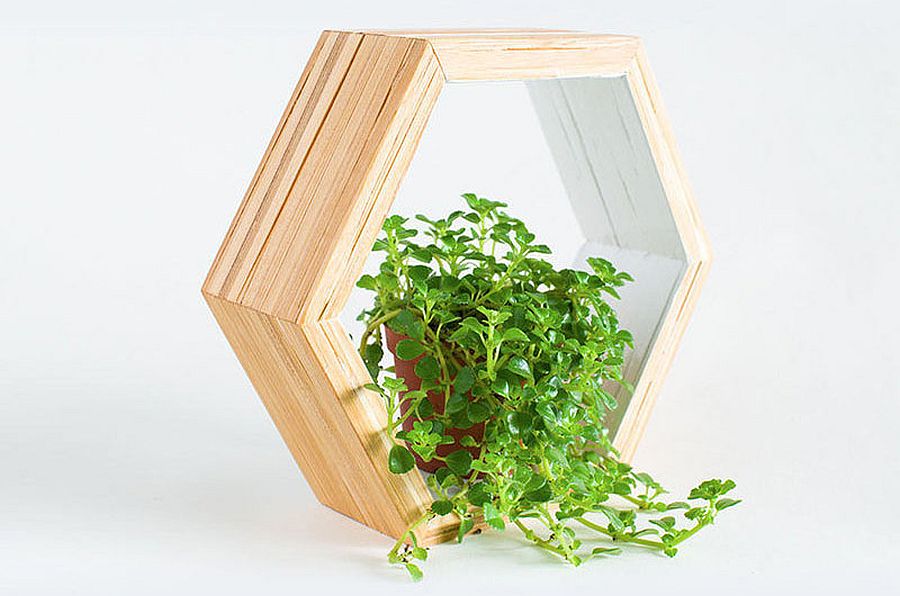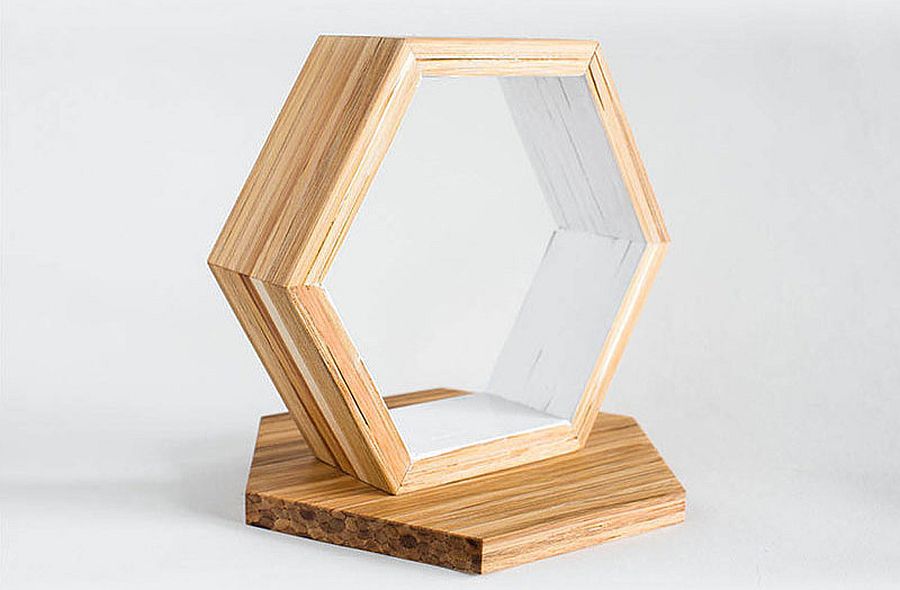 Futuristic Box 1-7
When it comes to funky and futuristic wall-mounted shelves, Box 1-7 is our personal favorite. A Pekka Kuivamaki design, this stunning shelf design was inspired by the classic Russian nesting doll and it sure manages to hold your attention almost instantly. The intriguing part about it is the way in which such a seemingly simple and minimal design can create such visual impact, even while bringing space-savvy goodness. The decorating possibilities here are truly endless!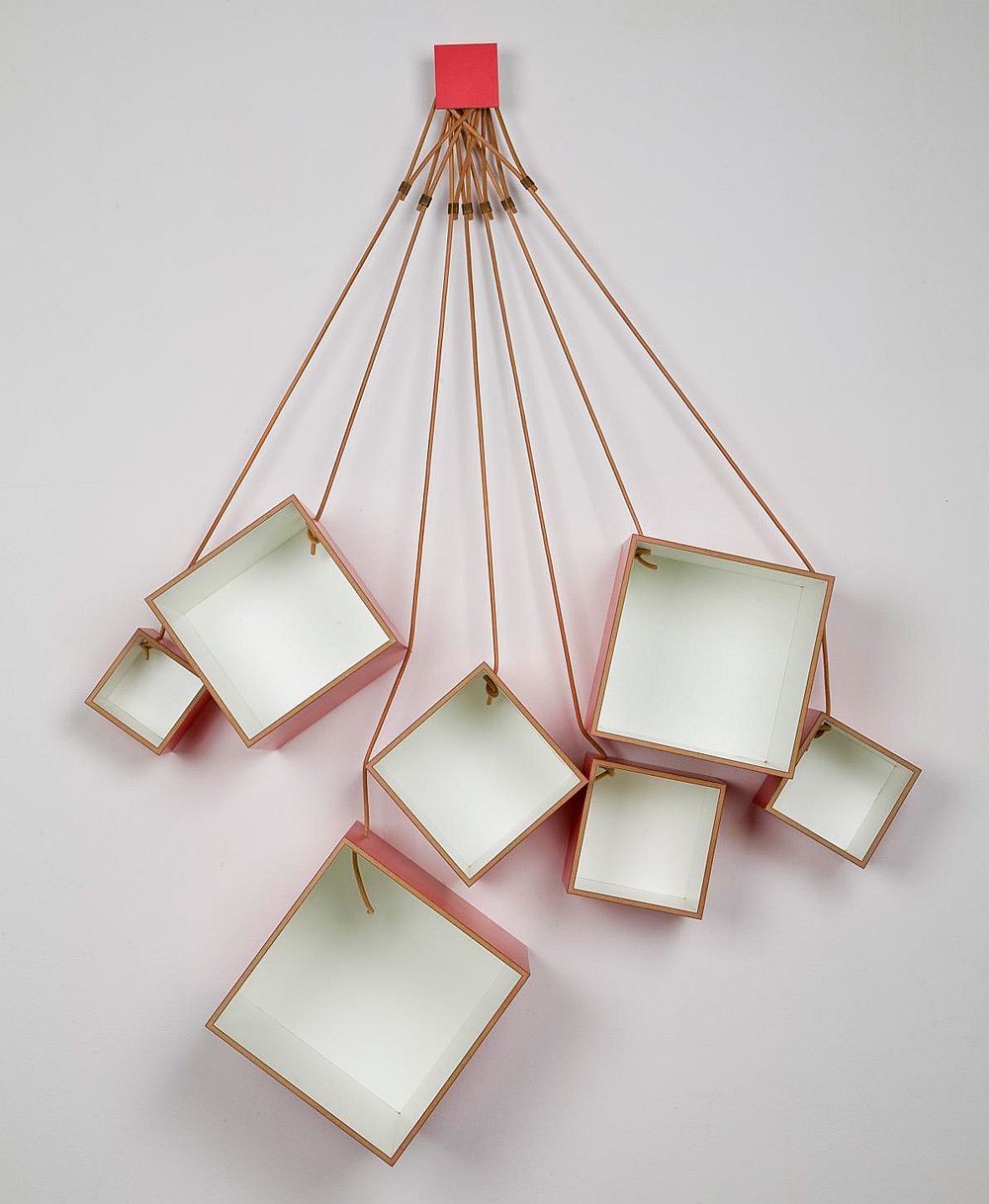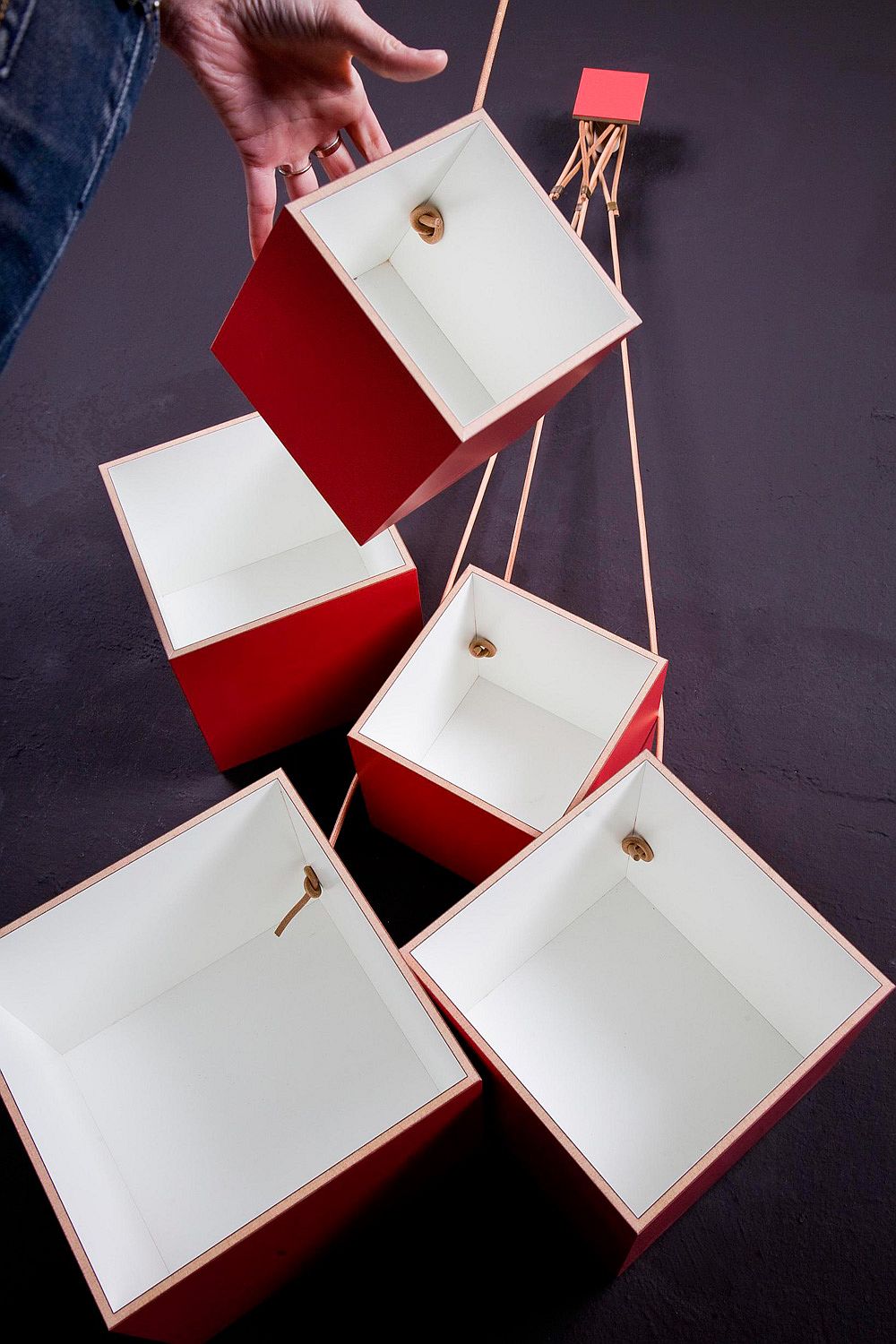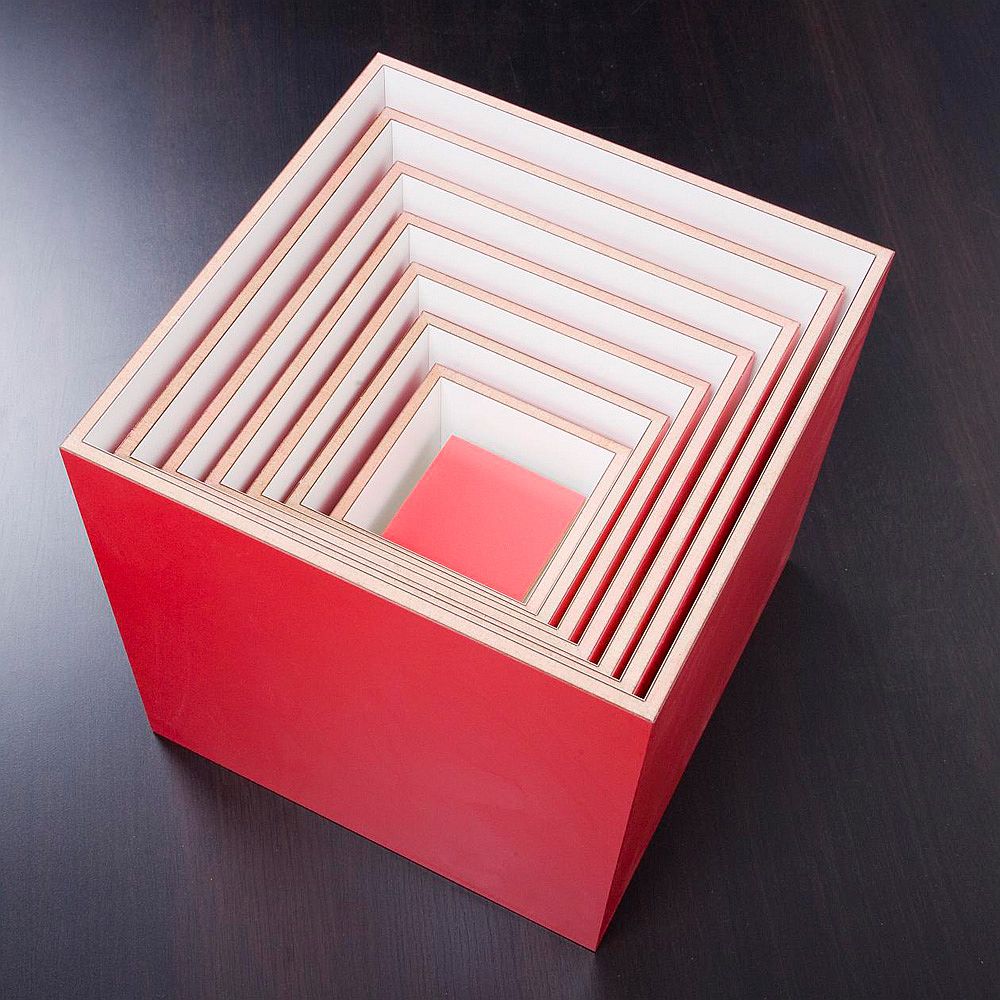 Dream Bookshelf
Who among us does not love to daydream? As we grow older, our imagination and the time available to daydream might shrink considerably, but Dripta Roy's Dream Bookshelf reminds us that life can still be whimsical and wistful! If you want to add a comic book-based theme to your living space or the kids' bedroom, then these fabulous bookshelves come in pretty handy.
RELATED: Single-Wall Kitchens: Space-Saving Designs with Functional Charm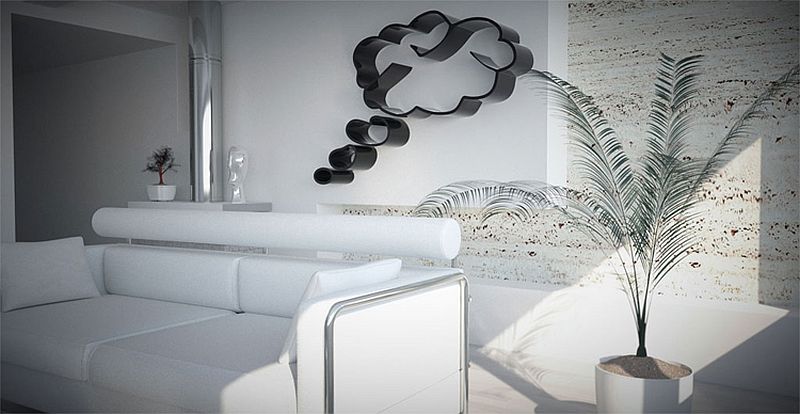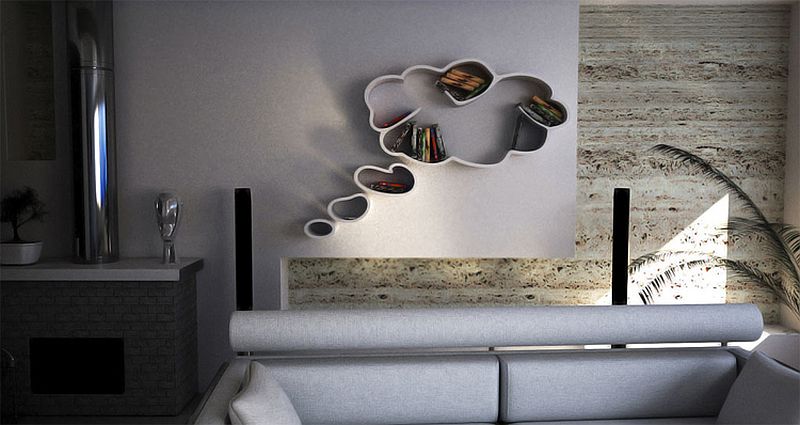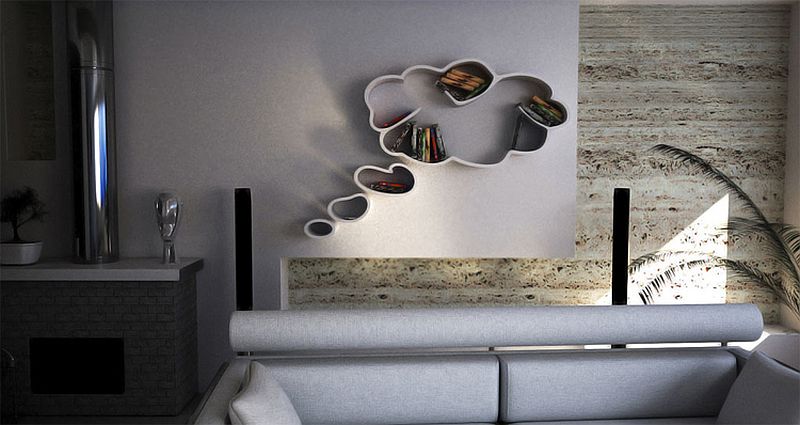 Wooden and Round Shelf
This round wooden shelf might not be either modern or quirky, but it sure becomes a striking addition in any contemporary setting. Made from mango wood and featuring a T-shaped divider, the Shape Wall Shelf from West Elm seems both classic and modern and does so with effortless ease.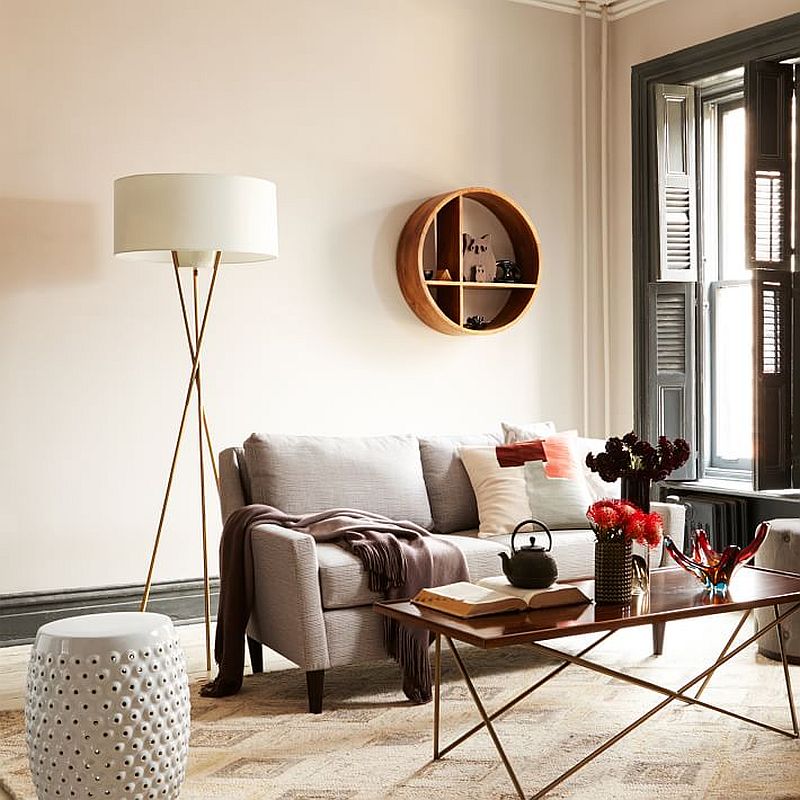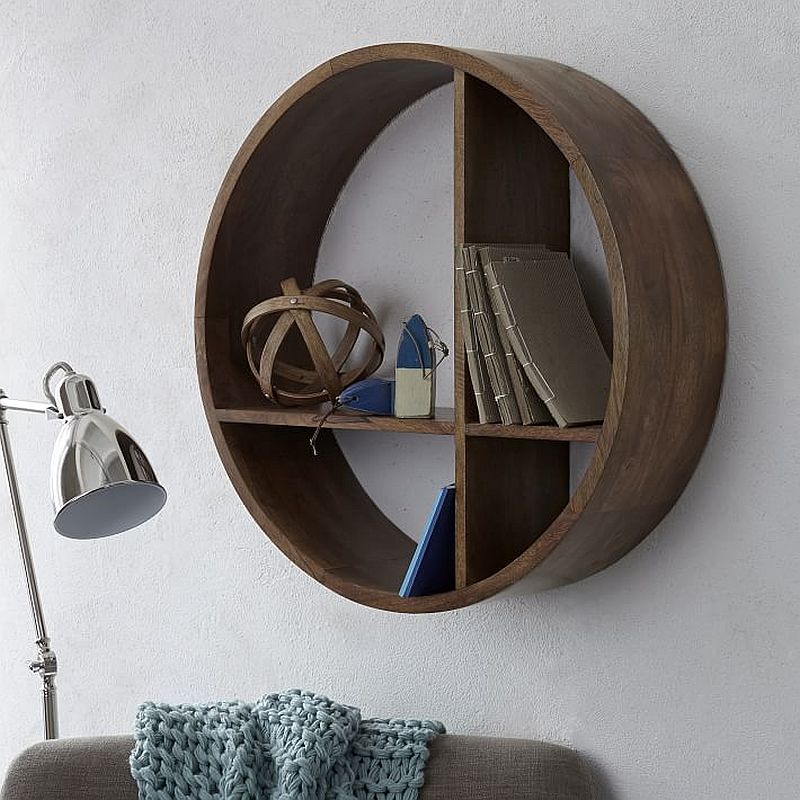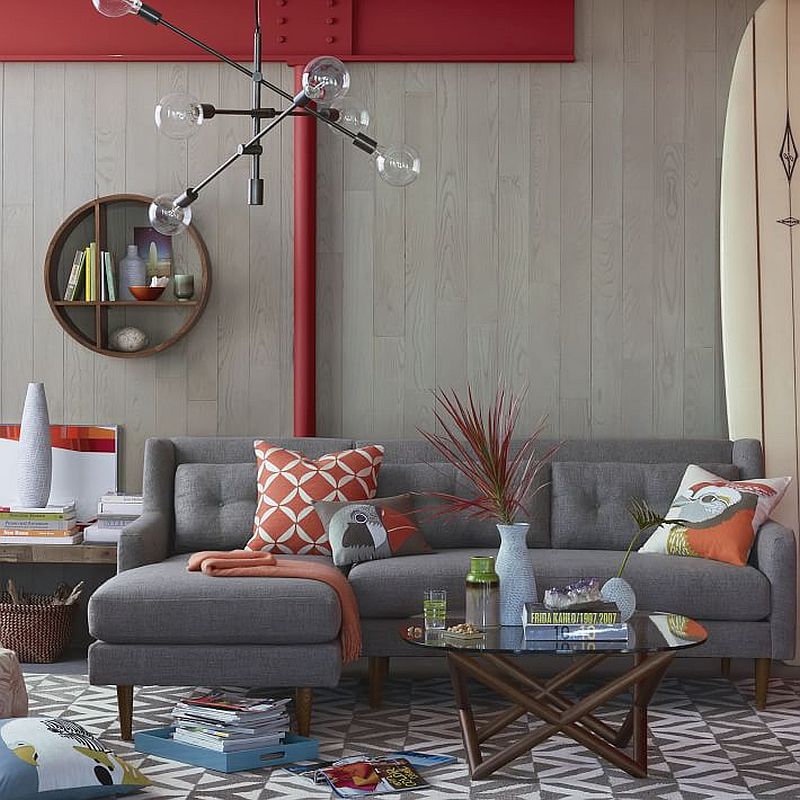 Delightful Drop
The Drop bookcase / wine rack moves away from the usual straight lines and gives a unique geometric twist to your home. The stainless steel shelf comes in two different finishes and several different hues and you can even customize it to remove the wine rack and use it as a dedicated storage and display unit. A perfect way to give the contemporary interior a curvy twist!
RELATED: 11 Open Wooden Shelves Bringing Modularity and Decorating Ease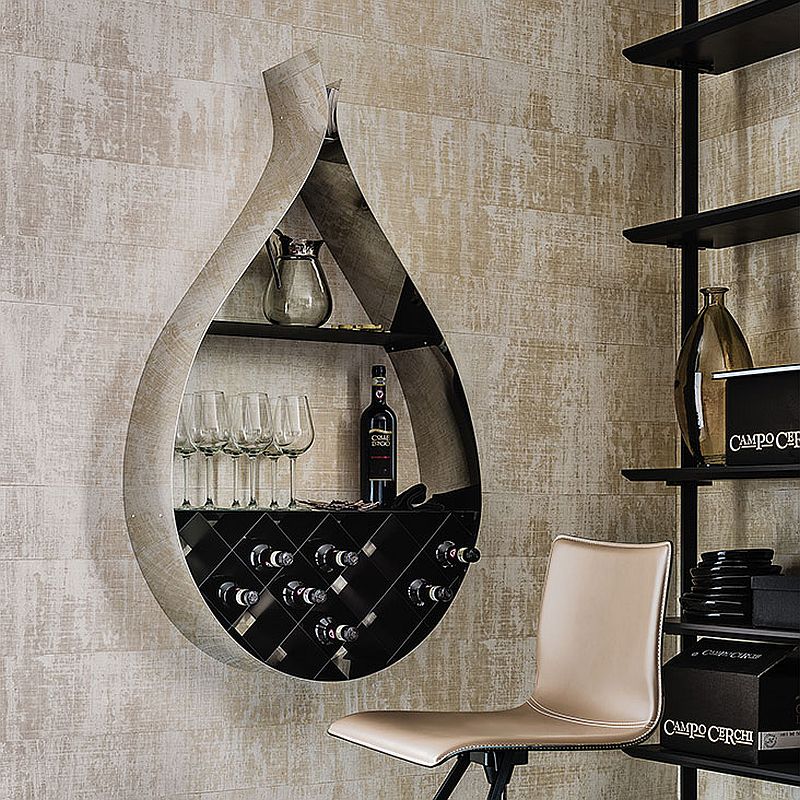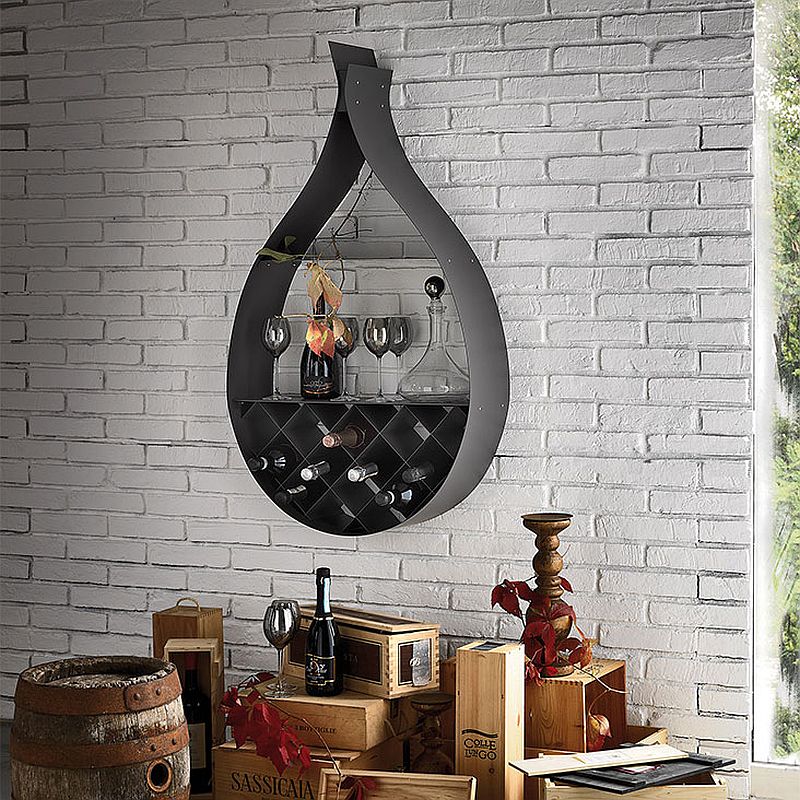 Leather Wall Pockets
Finally we have a ultra-simple and super-minimal storage option Spanish designer Javier Prieto Martínez, that is perfect for the modern home office. The leather wall pockets hold everything from pens and mail to small stationery and other accessories. Each of these wall pockets is custom designed by Javier in his studio and is bound to usher in another interesting texture into your home.