In addition to offering storage for your precious book collection, shelves are the ultimate design feature to make a statement and bring your personal stamp to the space. While stacking a bookcase with books appears simple, styling it with the utmost attention to detail can be tricky for beginners.
If you intend to create well-curated shelves that will become a stylish focal point in your home, you are in the right place. Feel free to grab some built-in bookshelf inspo from this post!
Arched bookshelves
An arched bookshelf brings that extra visual touch to your living room. For a wow effect, try painting the shelves in a striking color that stands out. This finely styled bookshelf comes in a rich sage tone to fit the room's overall mood, while the terracotta elements provide contrast and stand out within this carefully chosen collection of items.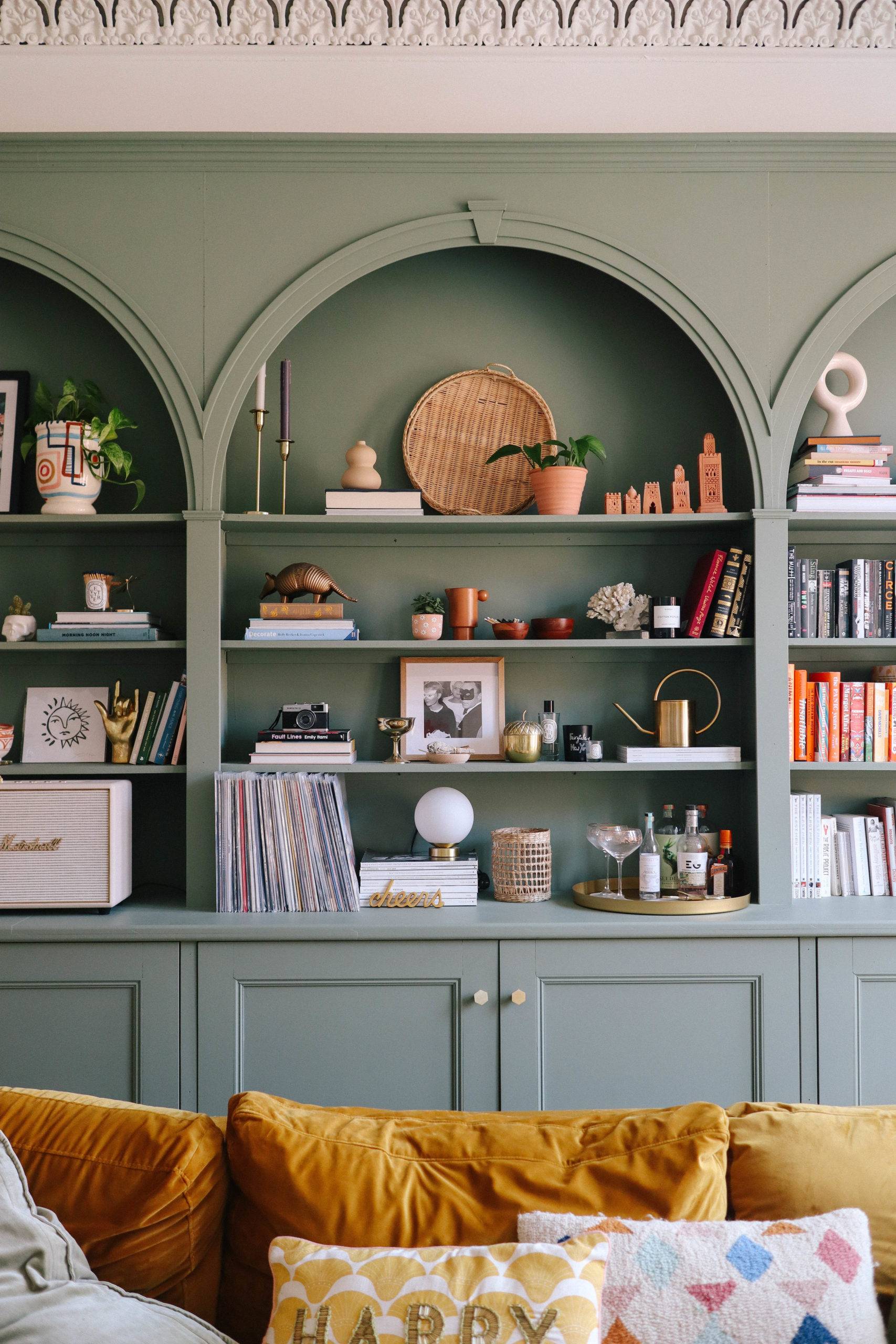 Organic feel
Opt for a balanced mix of natural textures and neutral colors to bring an organic feel to your home. Complement the taupe wall with wooden shelves in a warm tone to create a calming mood. Add a comfy chair and a cozy throw blanket to turn this spot into a relaxing reading nook where you can enjoy your favorite book. Further, you could enhance your book corner with greenery for a natural touch and a dose of serenity.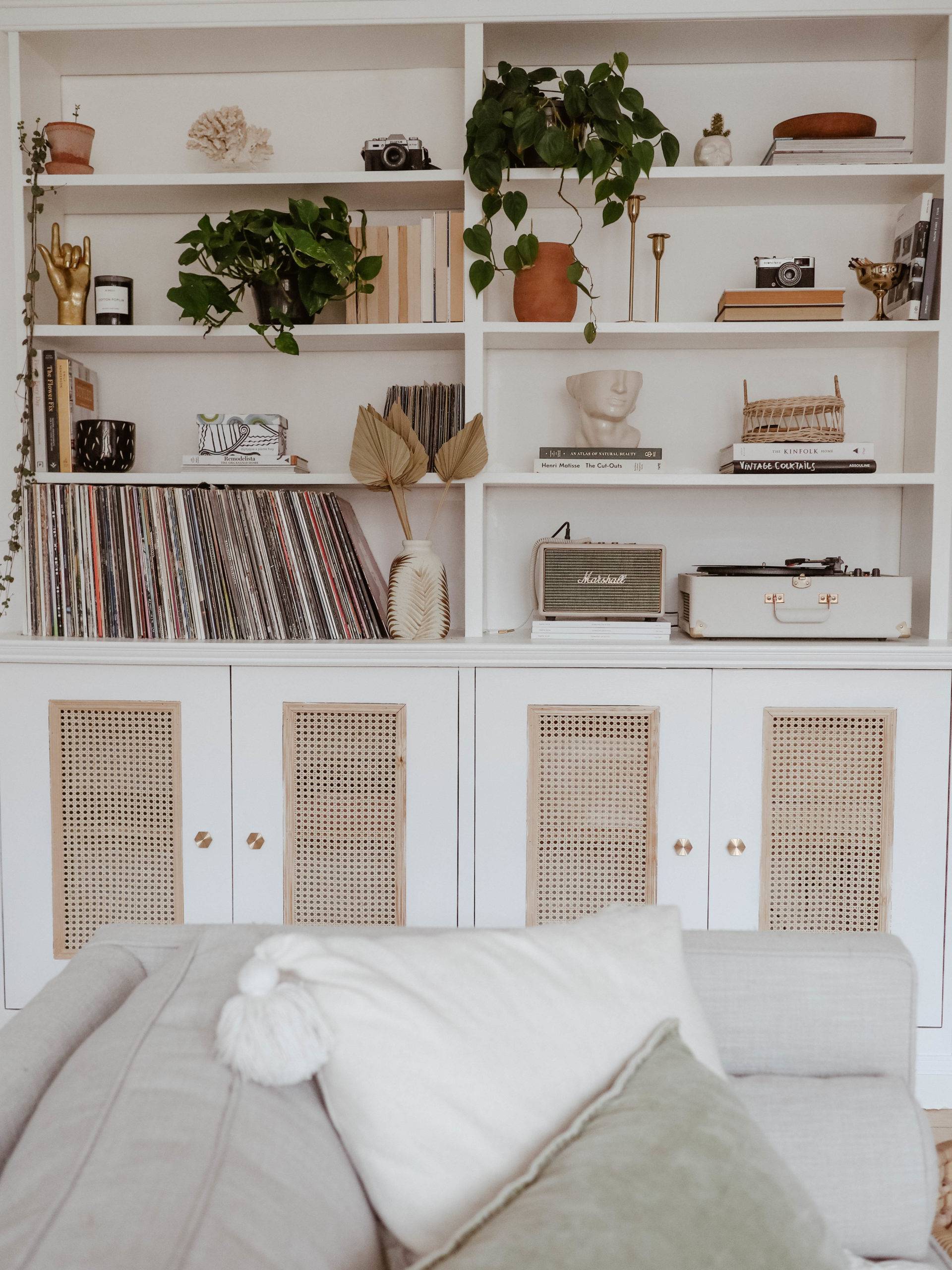 Contemporary built-in bookshelf
Adding a few random things won't create the curated look that you crave. Don't limit your shelf to books only, since professional interior designers advise you to include other decorative elements for a visual touch.
When you see all those nicely curated bookshelves on Instagram, you might notice that they follow a specific decor concept. When grouping the objects, keep in mind that odd numbers work the best. A group of three or five items looks visually pleasing to the eye, creating a harmonious arrangement that brings a stylish note.
When placing your books, make sure to add vertical and horizontal stacks for added visual interest. Use contemporary bookends to anchor a stack of books and bring a high-end look.
Another helpful designer's trick is to top your horizontal stack with a round object to bring dimension into play. As you can see from these examples, the book stack lifts small objects and puts them in the spotlight.
Fireplace bookshelf
The fireplace wall is a natural focal point in your living room, so you want to make a bold statement that fits your decor preferences. Add built-in shelving on both sides of your fireplace and layer with decor that matches your interior style.
When designing the ultimate focal wall, don't be afraid to play with textures to create a visually pleasing arrangement that grabs the attention. Playing with textures means that you are free to mix materials with different finishes, such as glass, wood, and metal.