Life in Palermo, Buenos Aires, is all about maximizing resources without sacrificing privacy and aesthetics. Turning an old building into a modern residential unit with multiples duplexes and a top level triples that has its own private terrace and lovely pool space, KG Arquitectura focused on natural light, creation of cheerful living spaces and plenty of architectural flexibility. It is the lower levels of the building that contain individual apartments along with a two duplex units. Each unit has its own uniqueness with small balconies offering a window into the world outside. Guatemala 5760 feels modern even while cleverly embracing its rugged past.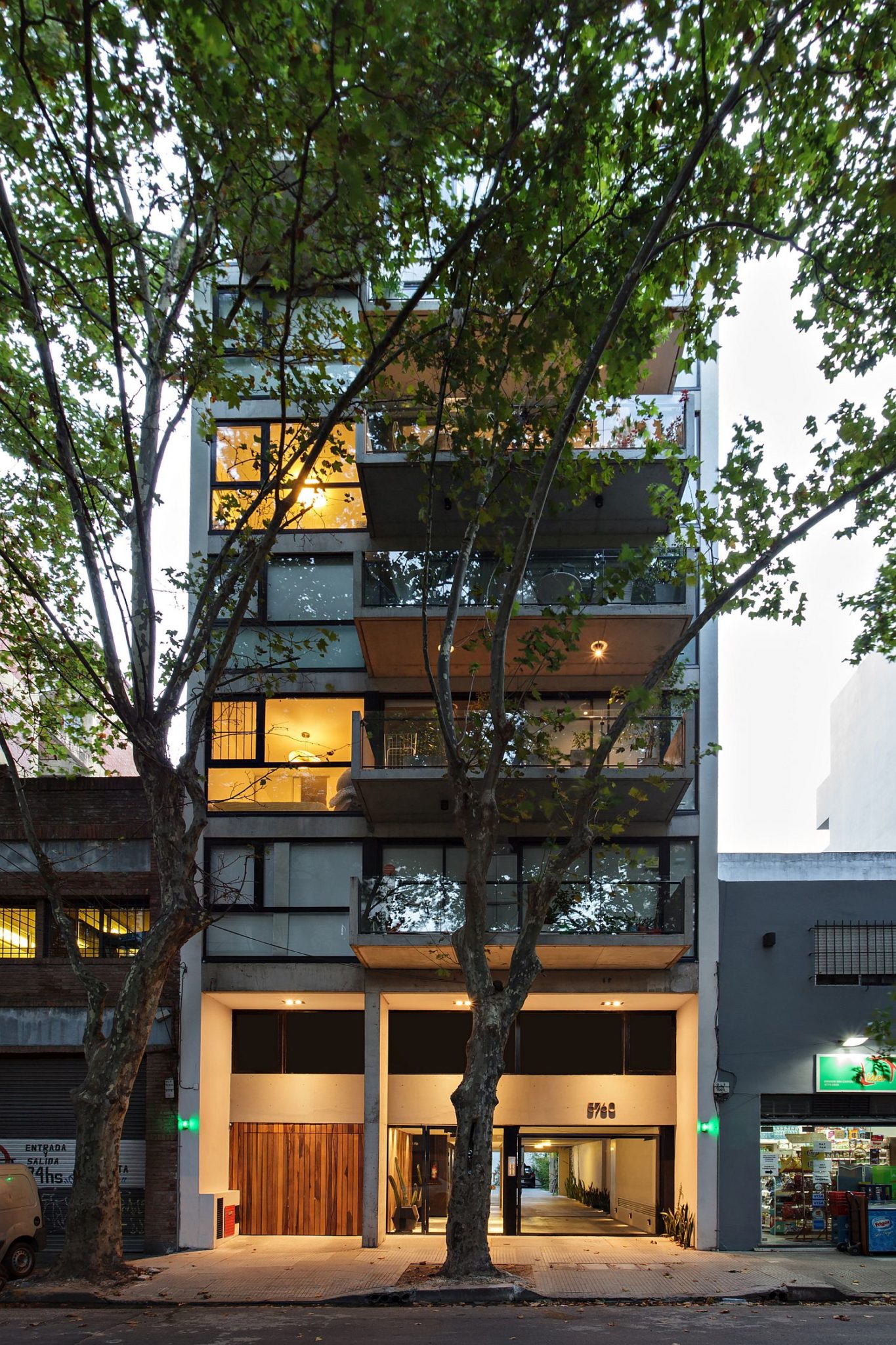 Décor inside each of the apartments is simple and minimal with multiple seating options in the living area creating a playful and elegant ambiance. The kitchen and laundry in the corner in white has black countertops that create visual contrast. A space-savvy dining area sits between the kitchen and the living area while the lovely little balconies bring ventilation indoors. Wooden flooring and warm wooden accents throughout each home put the final touches on these smart Argentinian homes. [Photography: Albano Garcia]
RELATED: Modern Attic Apartment Charms With Its White Interiors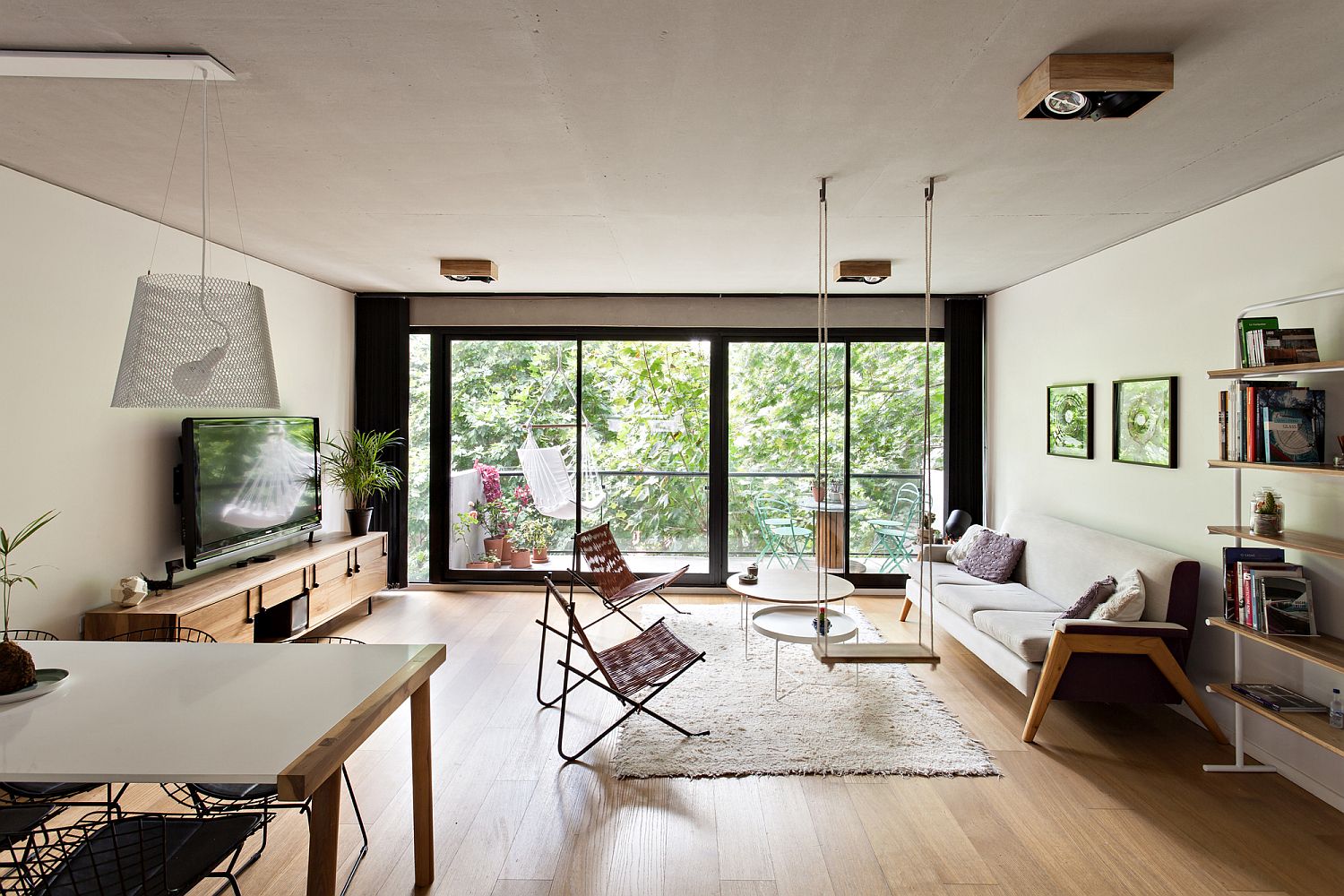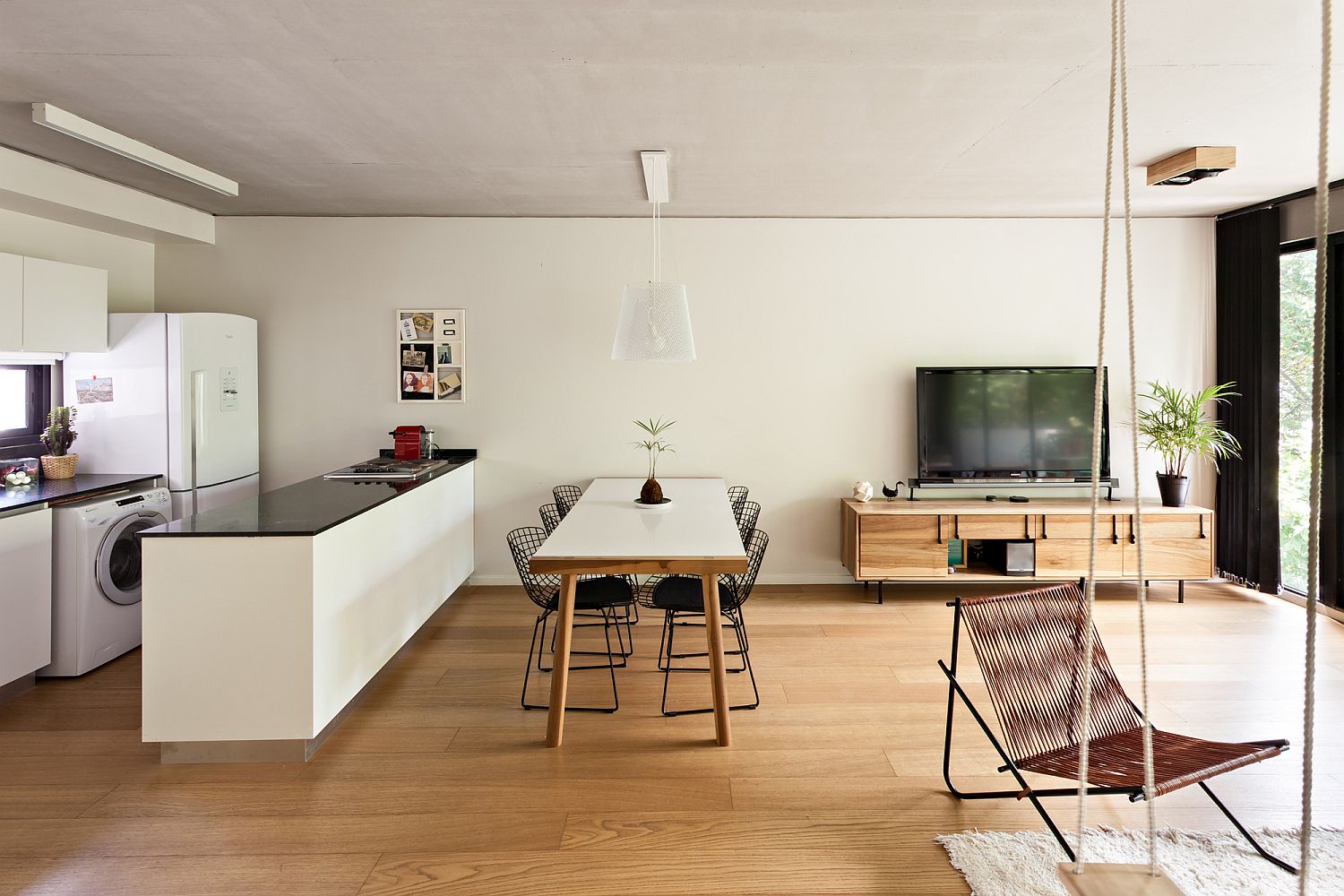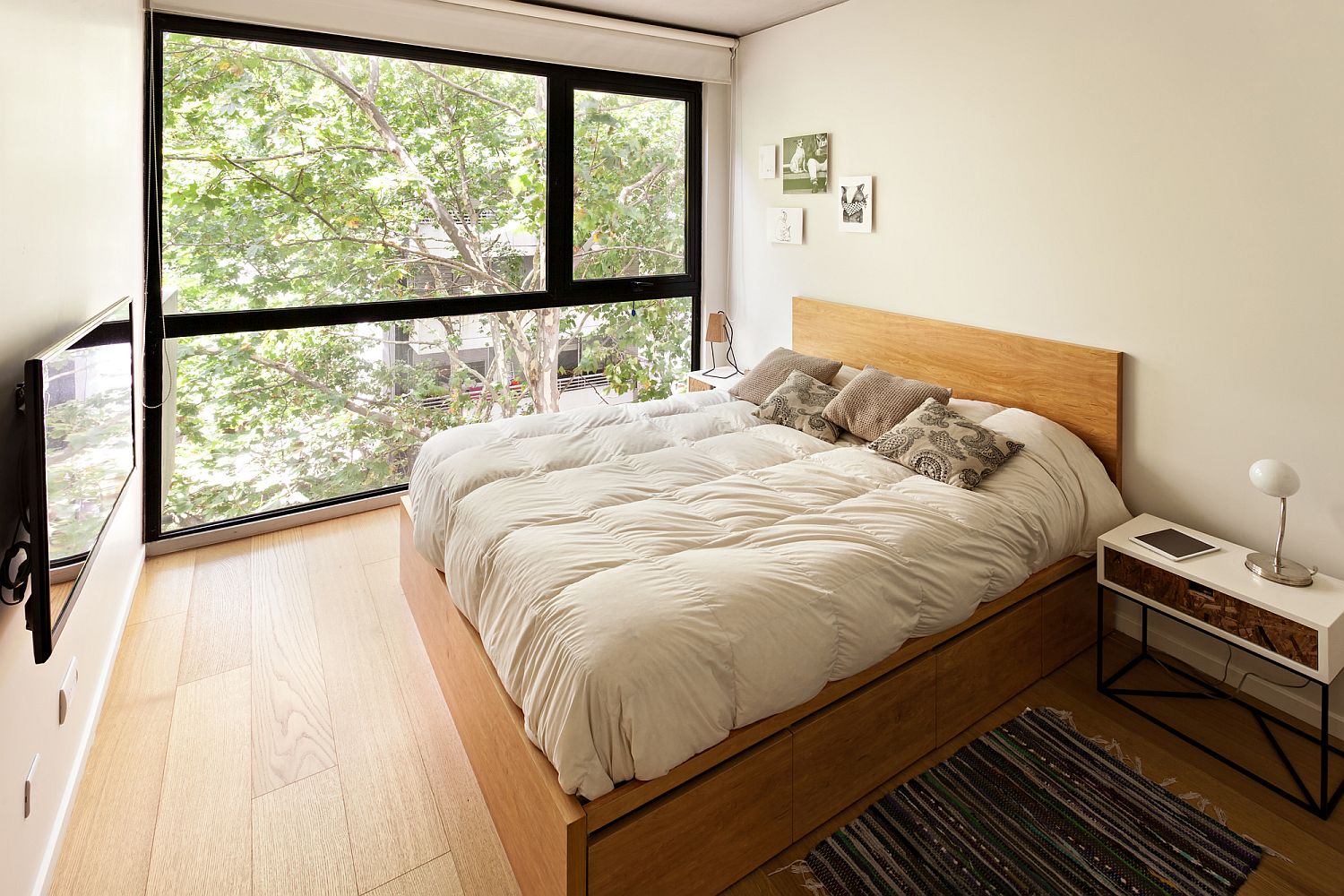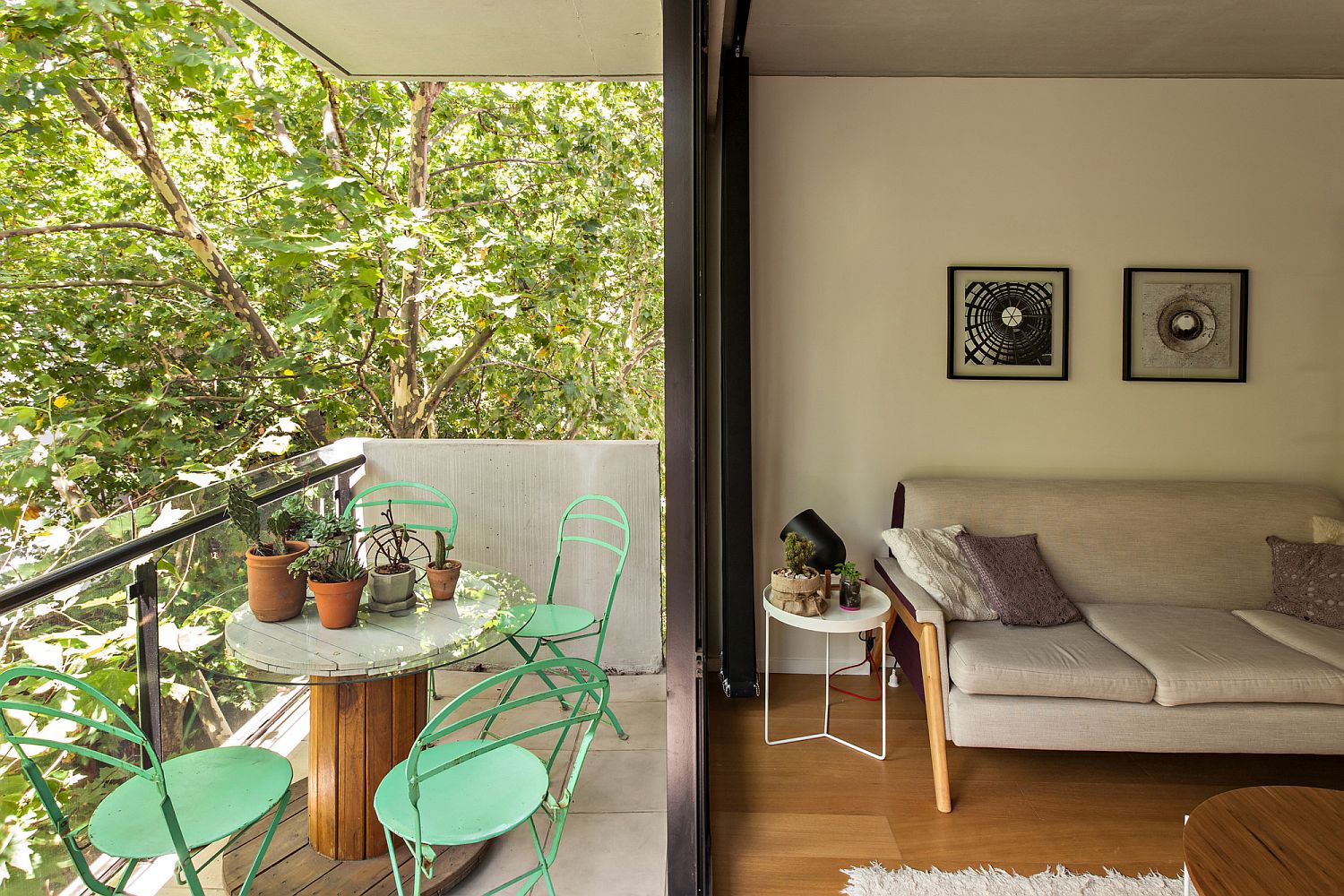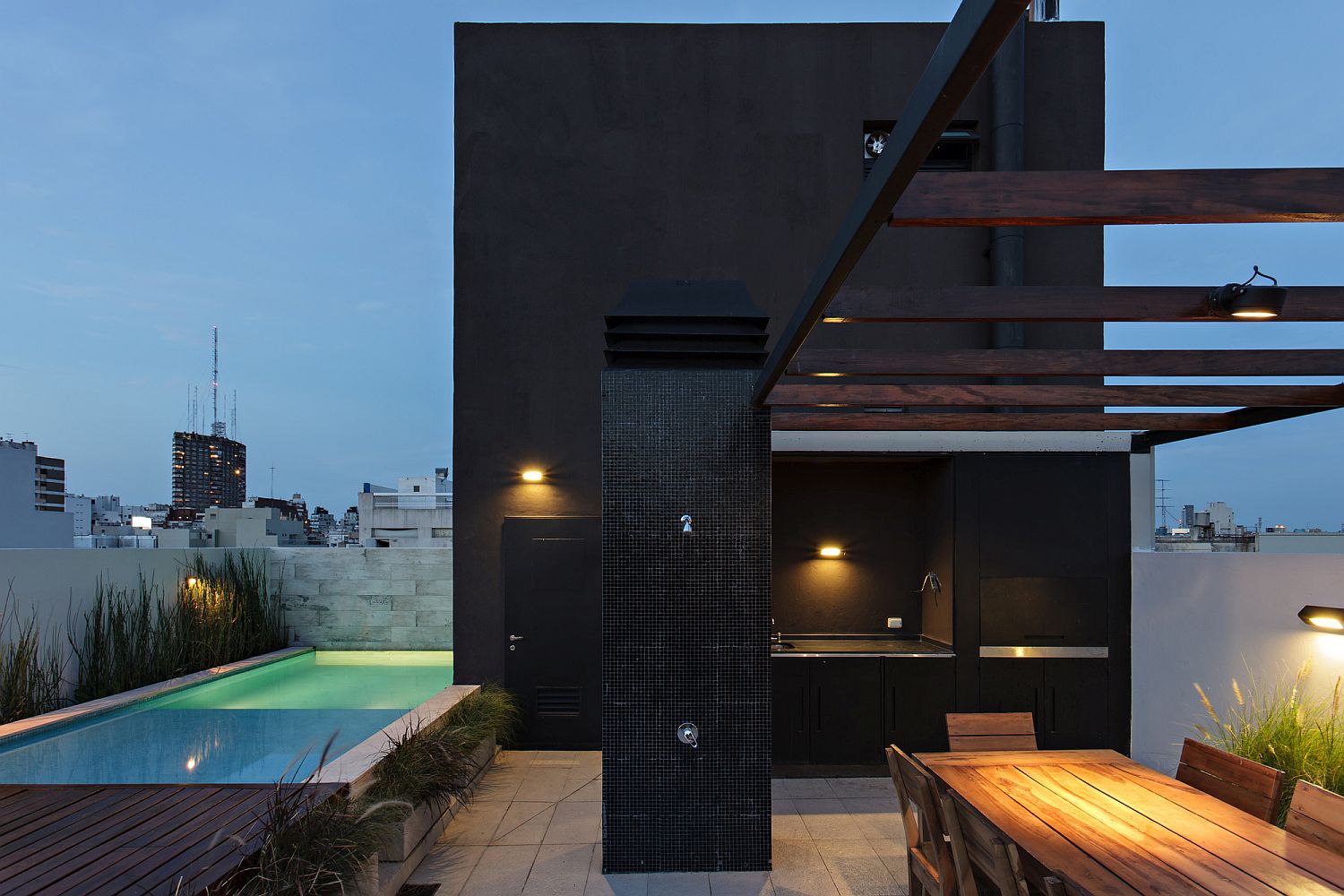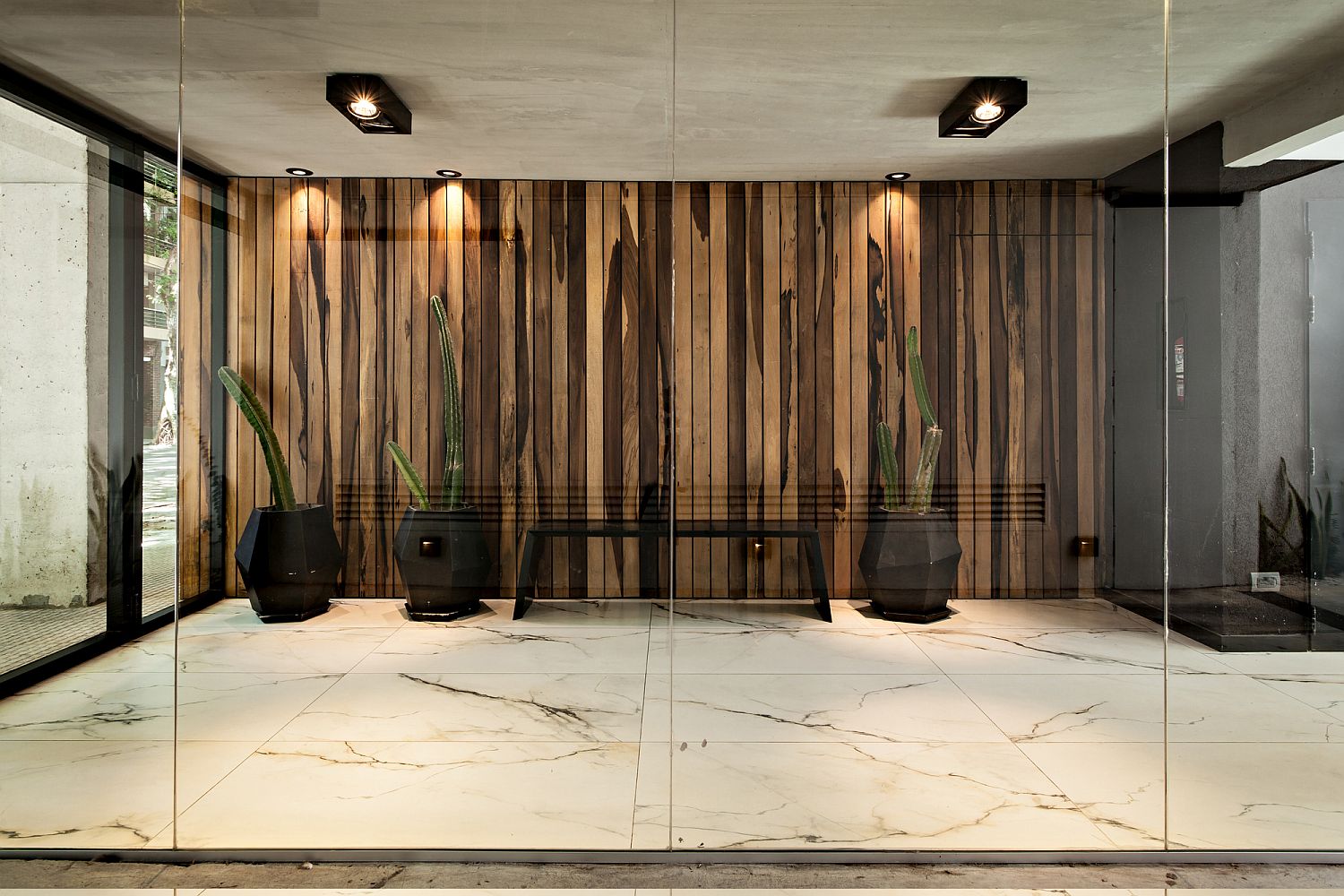 Wood, working as a material theme throughout KG Arquitectura's projects, is present both in depth and height. The single parking space in the front of the building is paneled in solid Guayubira wood, accentuating the access. Throughout the building all signs are the same kind of wooden boards with routed lettering.
RELATED: Up for Grabs: Small Modern Apartment That Maximizes Space and Style