Classic folding French bistro chairs have a life of their own. They initial popularity was because of sheer practicality that they offered. Lightweight, sturdy and easy to move around, every little café and eatery across Europe could rely on them for top-notch service. Soon, these smart chairs from late 1800s and early 1900s became a thing of nostalgic value. They epitomized the romantic and idyllic charm of French countryside and the lesser-known streets of Paris. Recapturing this magic and delivering it bright, bold and diverse colors is the gorgeous Bistro Chair originally designed in 1889.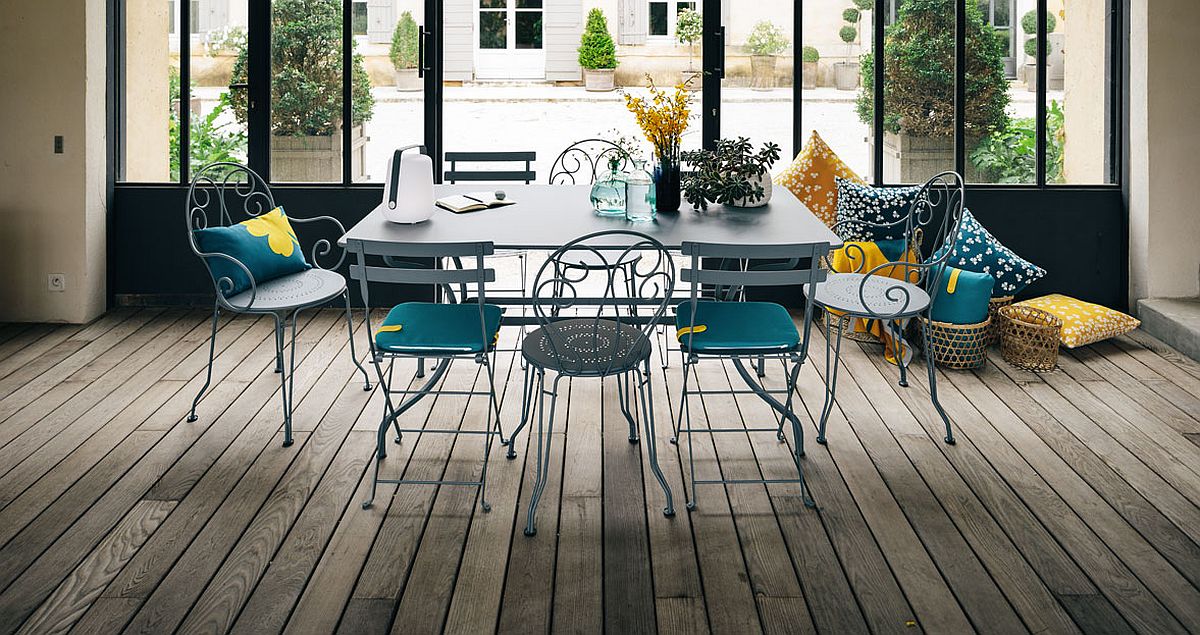 Much like the 1900 Collection from Fermob, this lovely chair delves into the timeless panache of French design from early 20th Century and what was once a staple chair in small cafes and lemonade stands is now a part of gardens and patios across the world. It is the minimal, durable and colorful metallic body of the Bistro chairs that make them such a hit. Whether you are planning a picnic with your friends in a park just a few blocks away or want a lovely staycation as you soak up evening warmth and early morning freshness, the Bistro chair is perfect for every setting.
RELATED: DIY: Folding Chair Makeover with Chalkboard Bottoms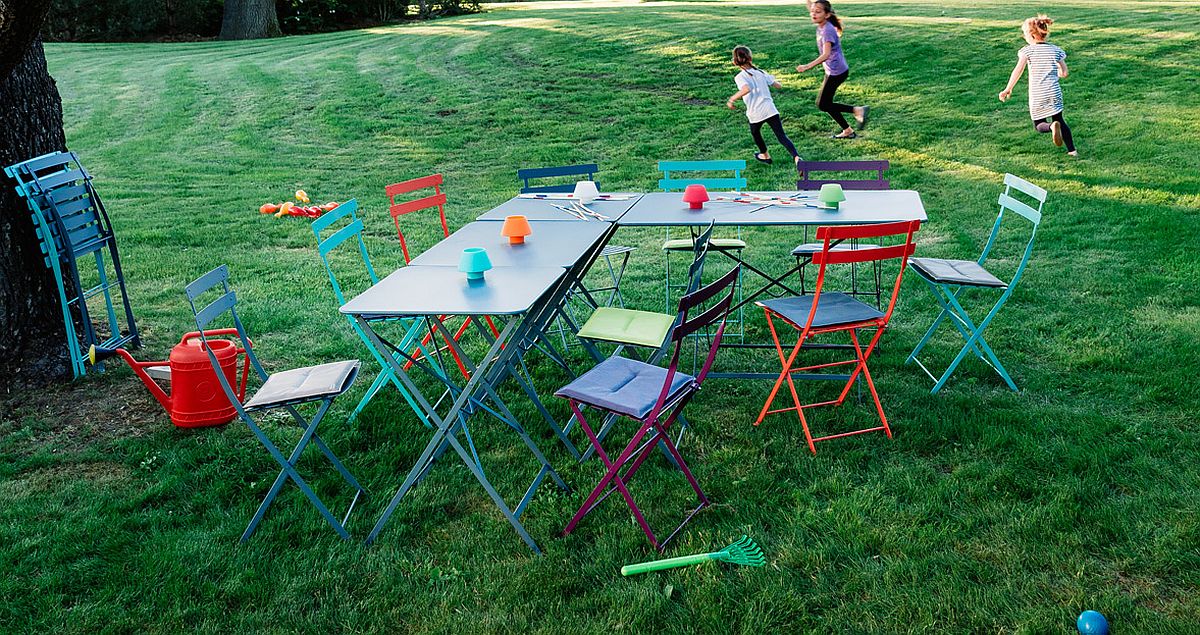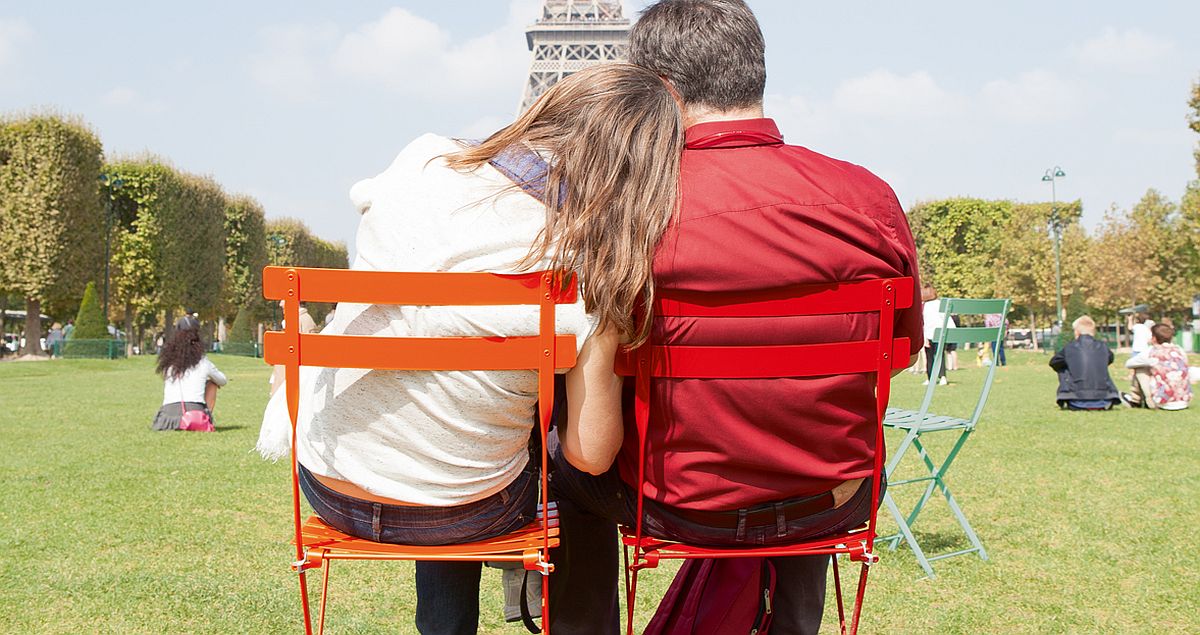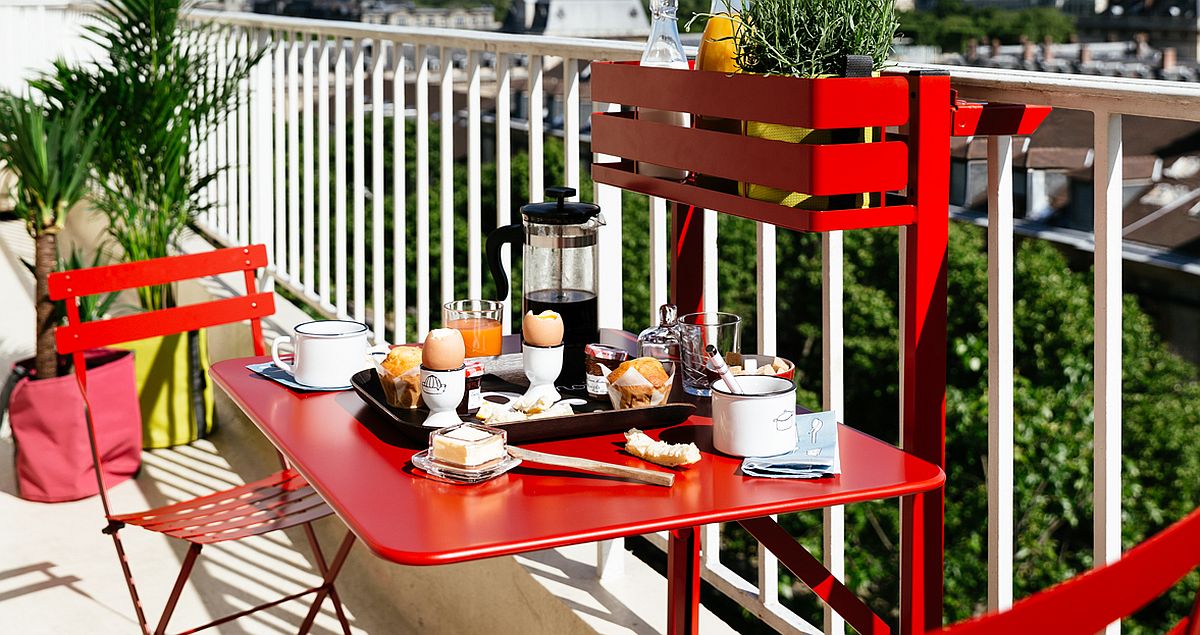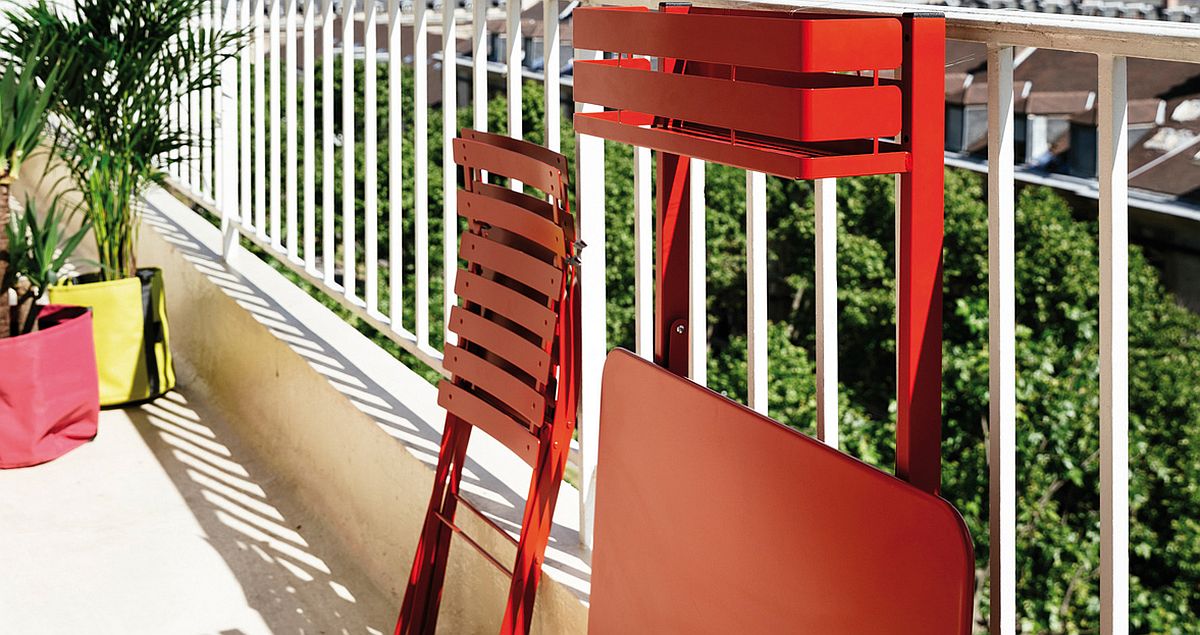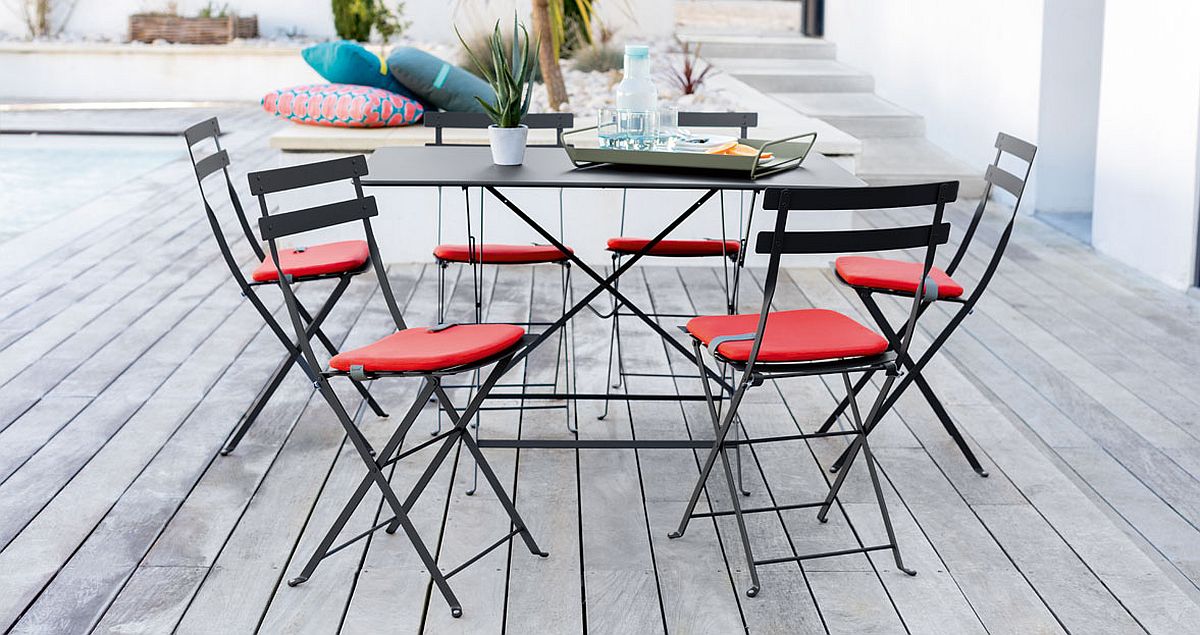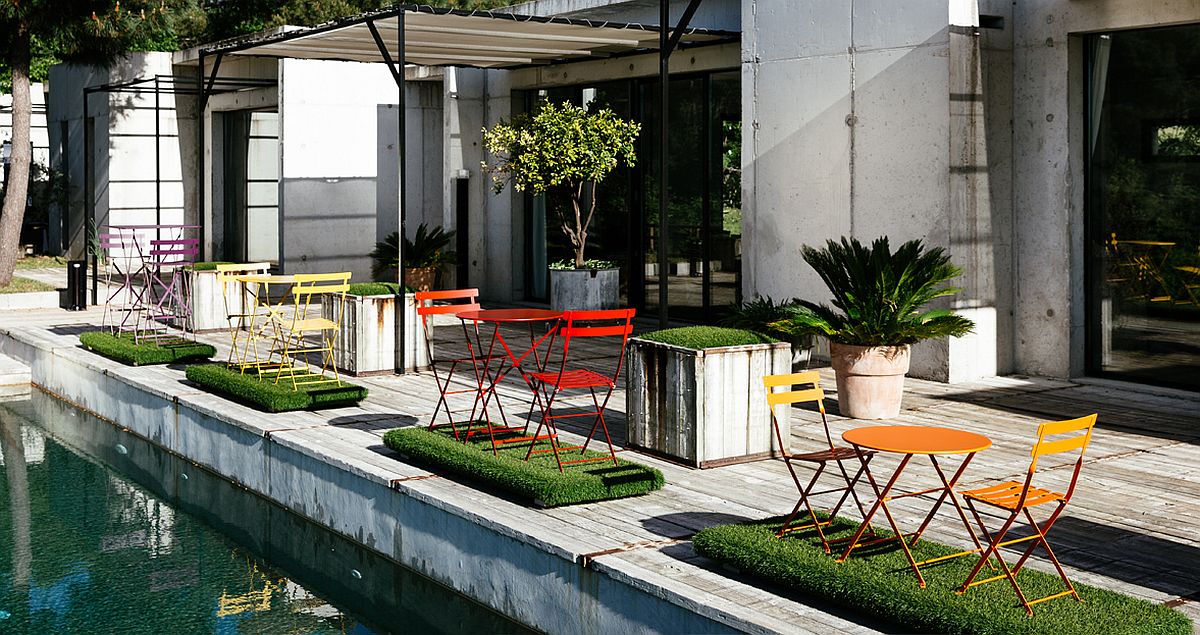 Made from 98 percent recycled lacquered steel and UV-resistant, expect these slim chairs to stand the test of harsh weather conditions. You need not worry about sunshine, rain or even light snow and they could be used even indoors without any qualms. A perfect way to complete your relaxing Holidays!
RELATED: Marais A Chair: Vintage French Delight with Modern Flair