The focus on connecting the interior with the world outside is an increasingly important aspect of home design in the last few years. Connectivity with nature has once again taken center-stage with homeowners wanting to reconnect with all things natural. The gorgeous, spacious and cheerful House in Itaipava designed by Cadas Arquitetura sits in the forested region of the city of Rio and overlooks densely vegetated landscape outside. It was essential that the design of the house flipped conventions on their head and turned the focus towards the views on offer.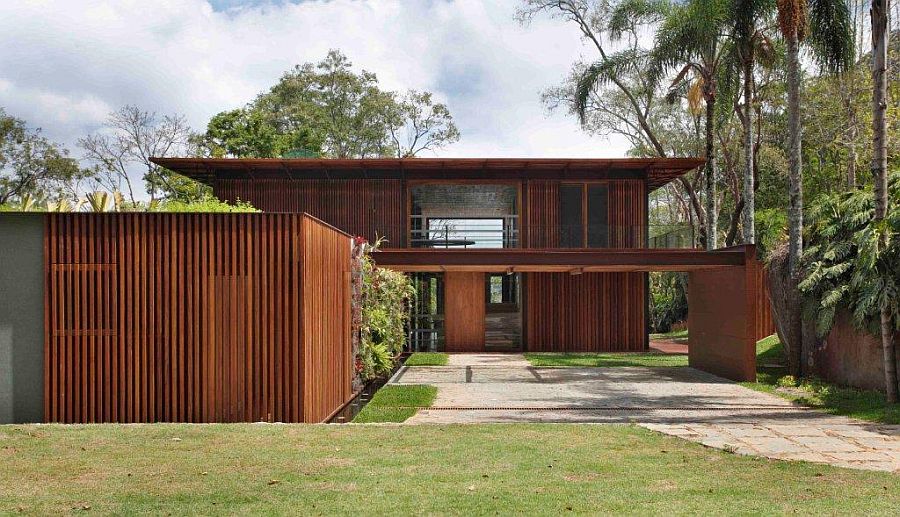 This was done using an interesting design that employs a series of open walkways, corridors and other outdoor structures to connect different parts of the house. A glass façade ensures that there is ample natural light in the living area, kitchen and dining space. A seamless connectivity between the indoor areas and the garden just outside blur boundaries allowing the homeowners to enjoy both the worlds with ease. The walkways and the shaded regions also provide natural shade to the interior and cut down dependence on artificial cooling systems and keep out scorching hot Rio sun.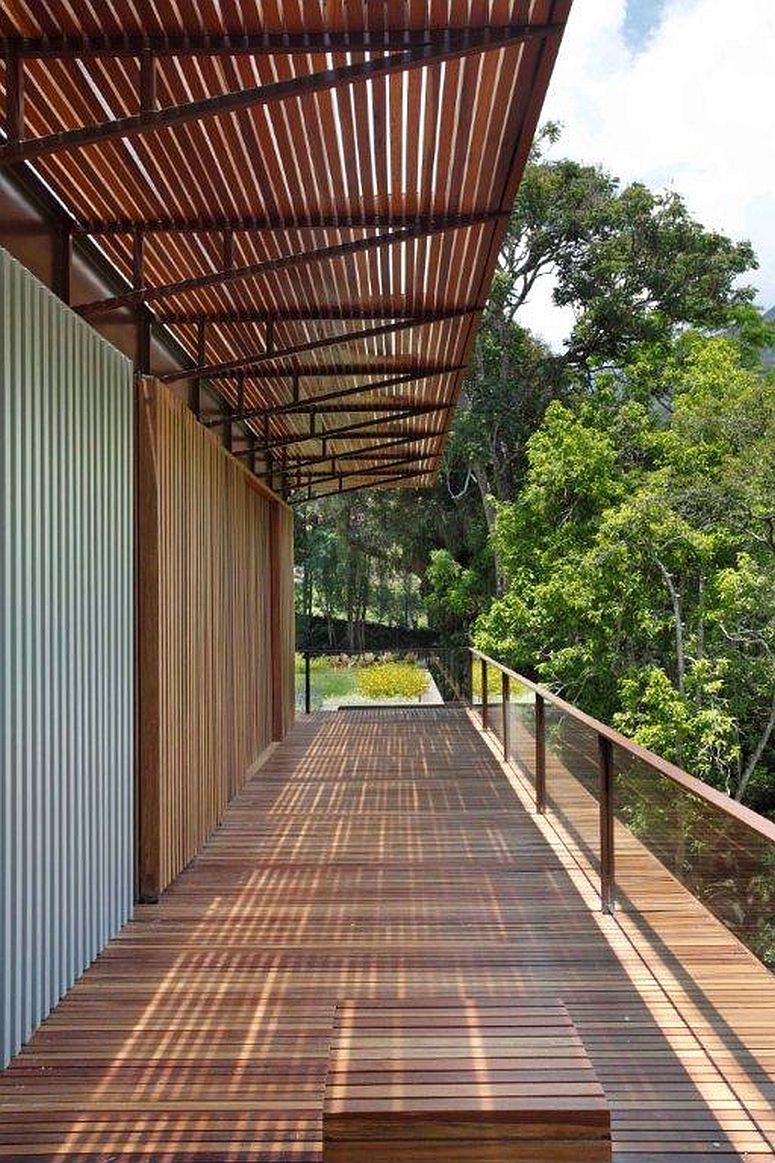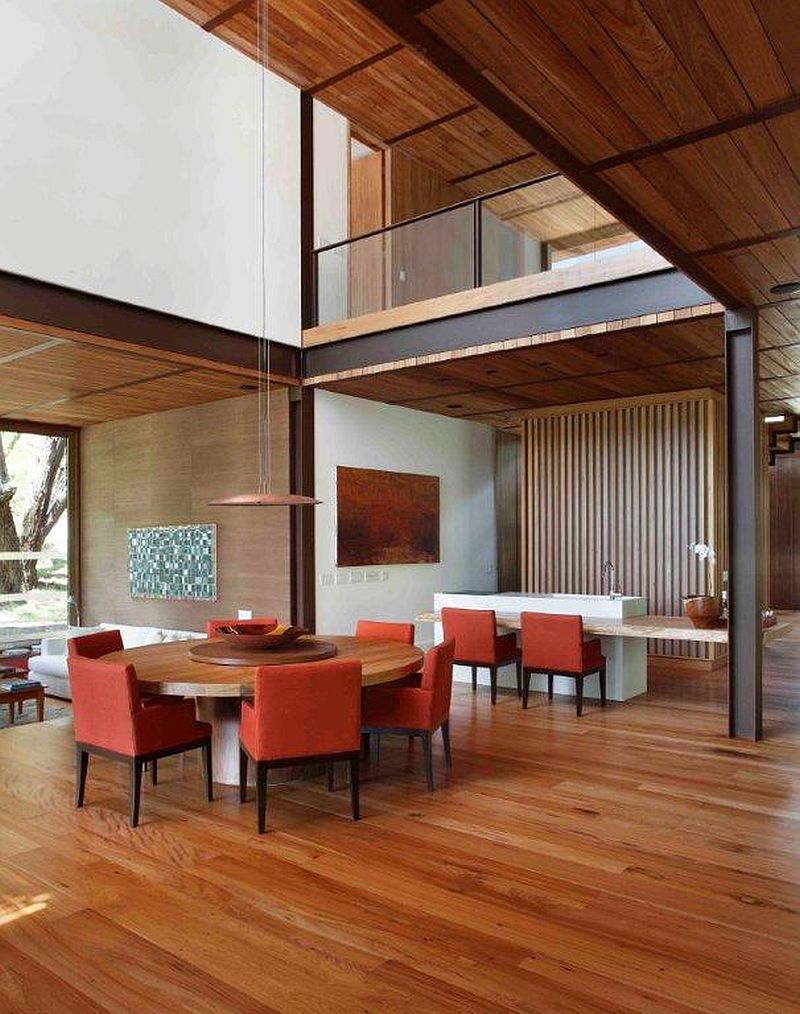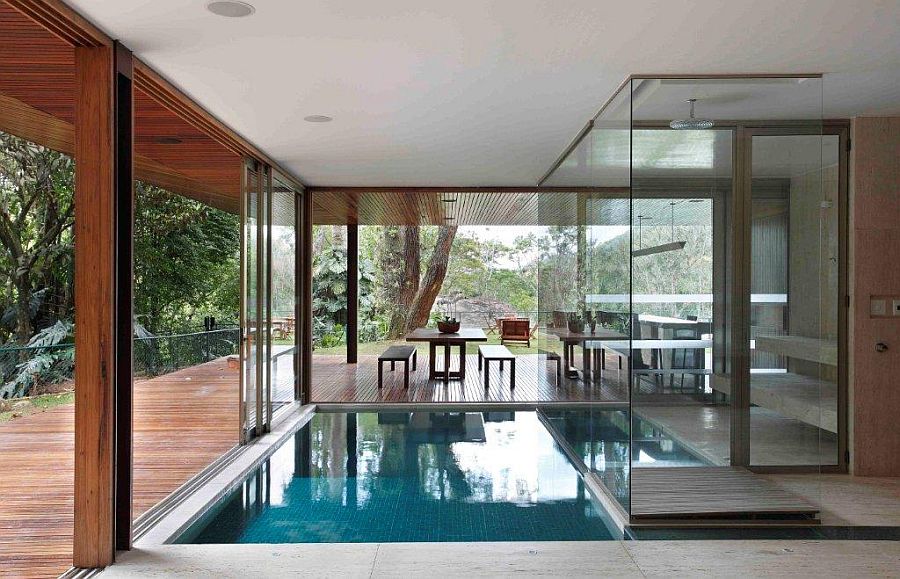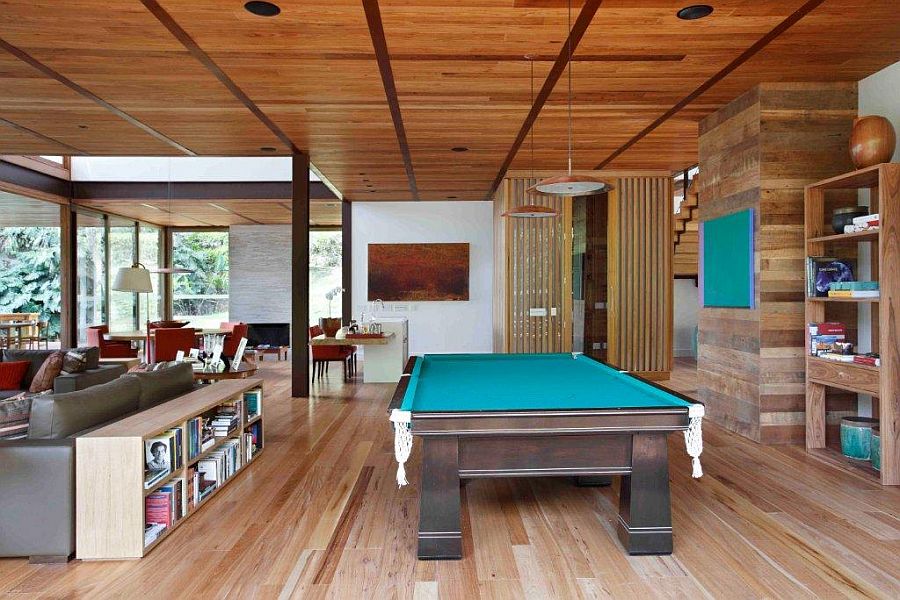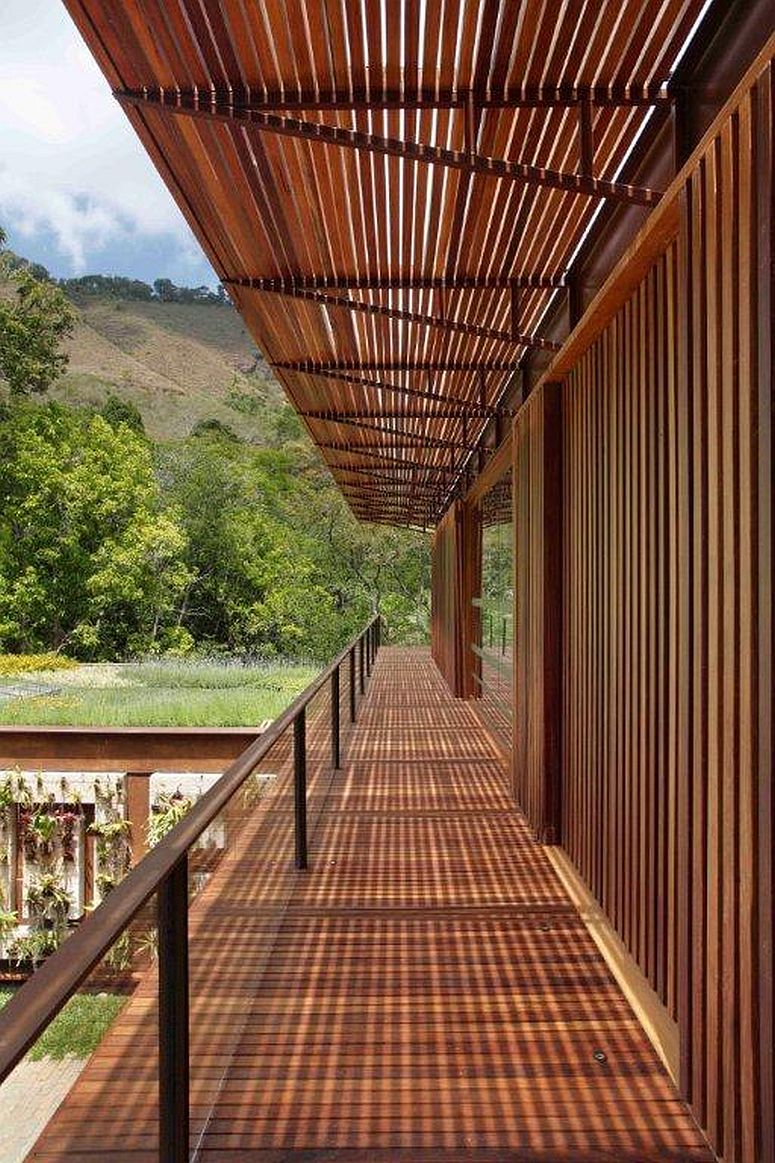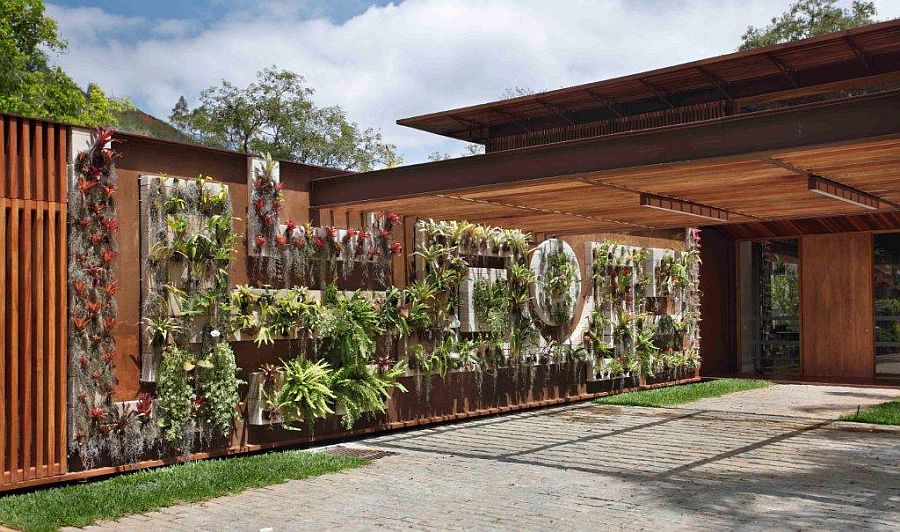 Wood plays the biggest role in shaping the overall contours of the home both on the inside and outside. Wooden slats filter in sunlight and also improve acoustics of the house. An indoor swimming pool, sauna, library and additional guest spaces complete this exquisite Brazilian residence where colorful accents are kept down to a bare minimum. [Photography: Denílson Machado]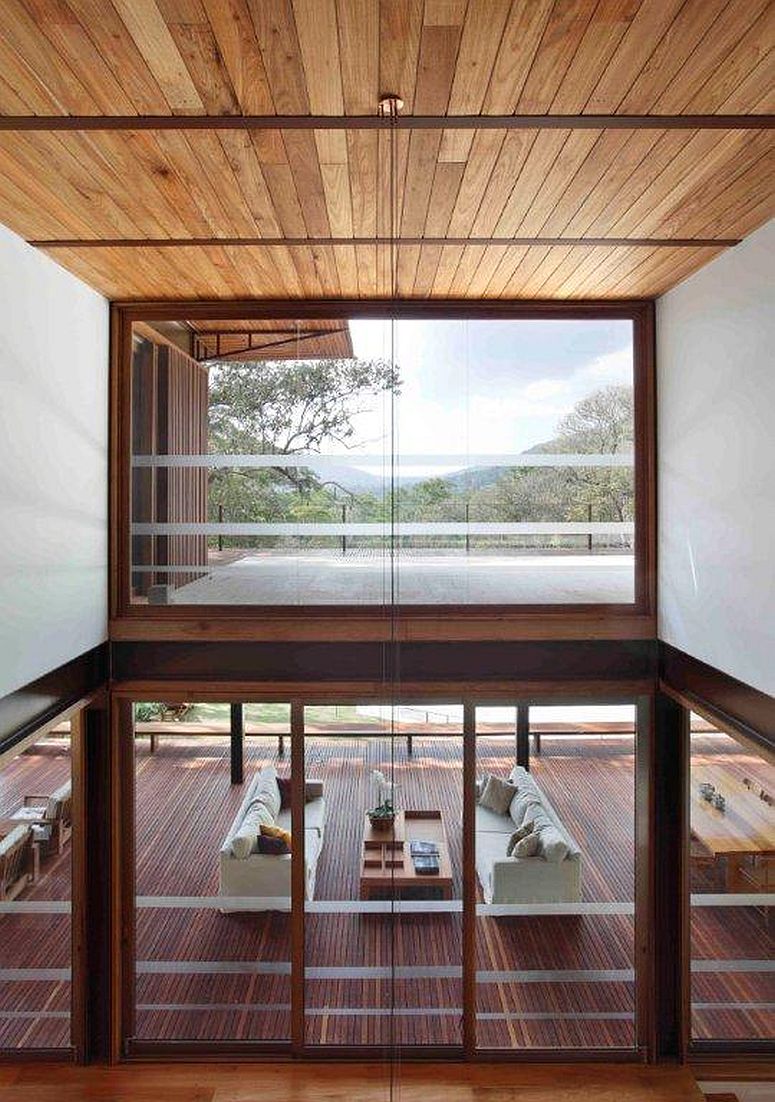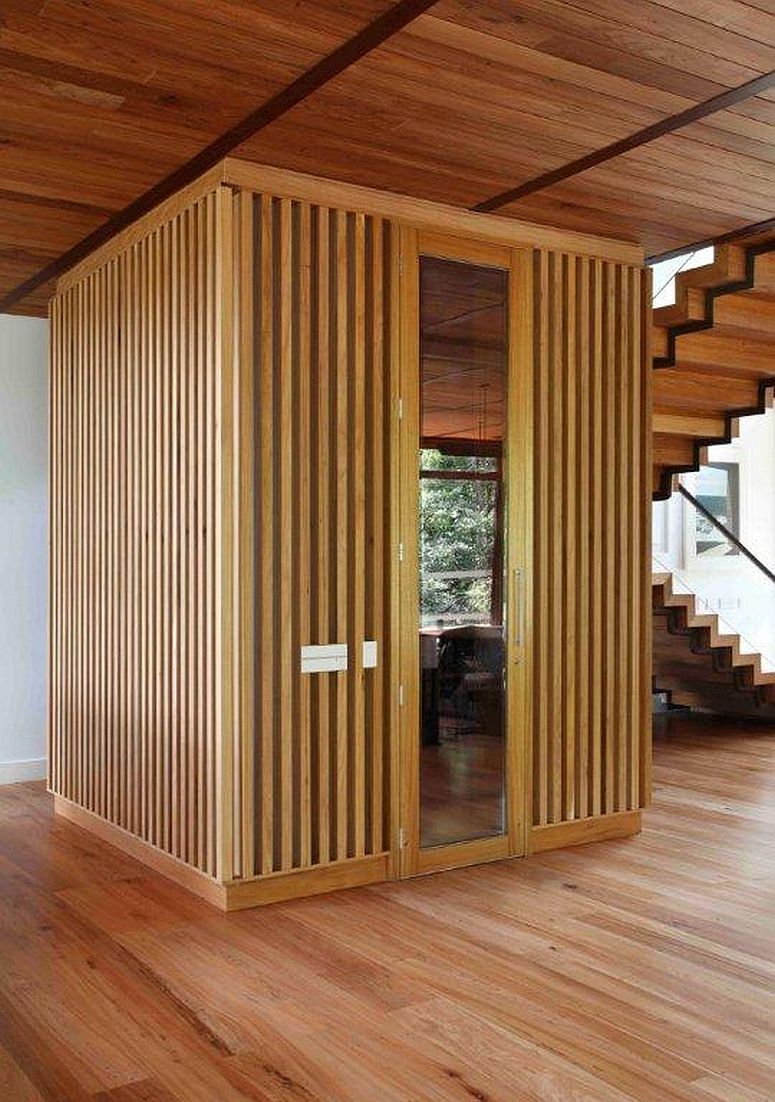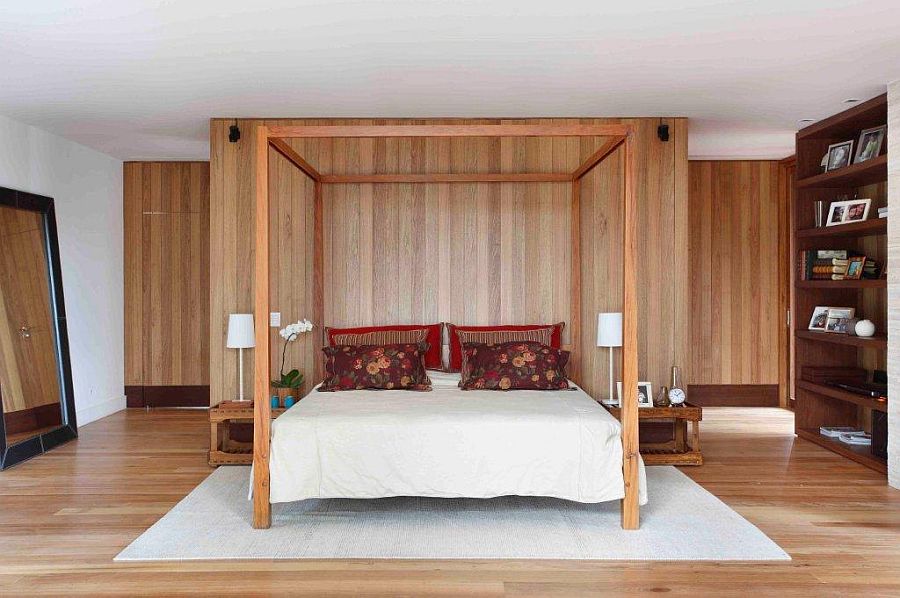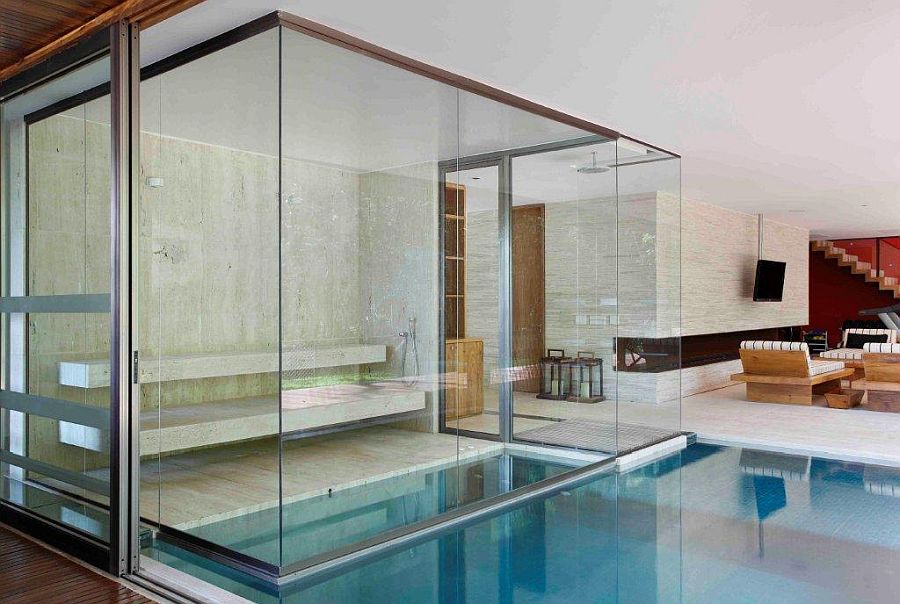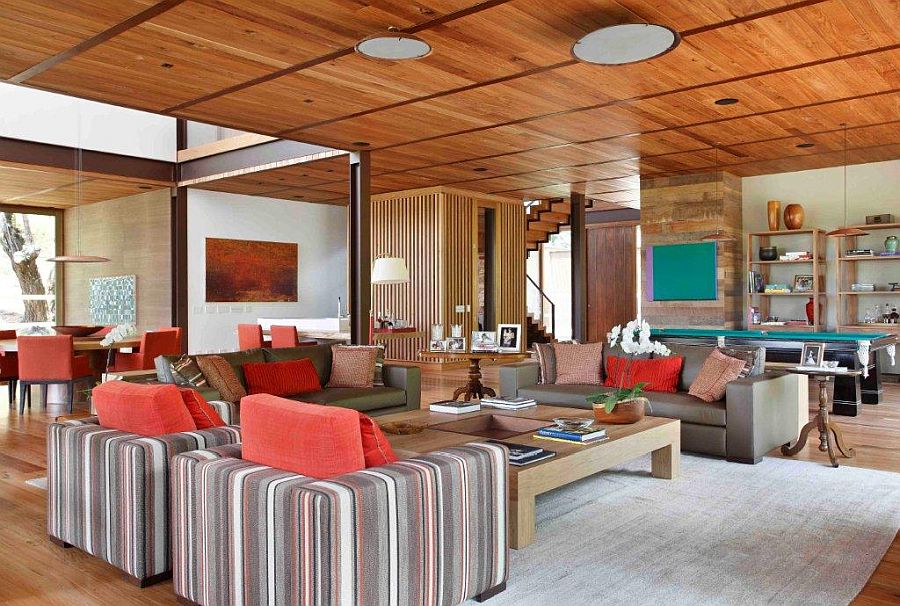 Liked the story? Share it with friends.