It is easy to create a contemporary urban home when you have ample space at your disposal. But that task becomes a whole lot trickier when there is limited space to work with and you have to maximize both aesthetics and ergonomics. Nestled in a busy urban neighborhood of Nada, Japan, this modern residence designed by Fujiwarra Muro Architects sits in a very narrow area and looks to make the most of vertical space on offer. In most cases, you would see either designers give up on the project or just create a twin level home with loft bedroom area in its place. But here you discover something entirely different with a small residence that feels much bigger than it really is.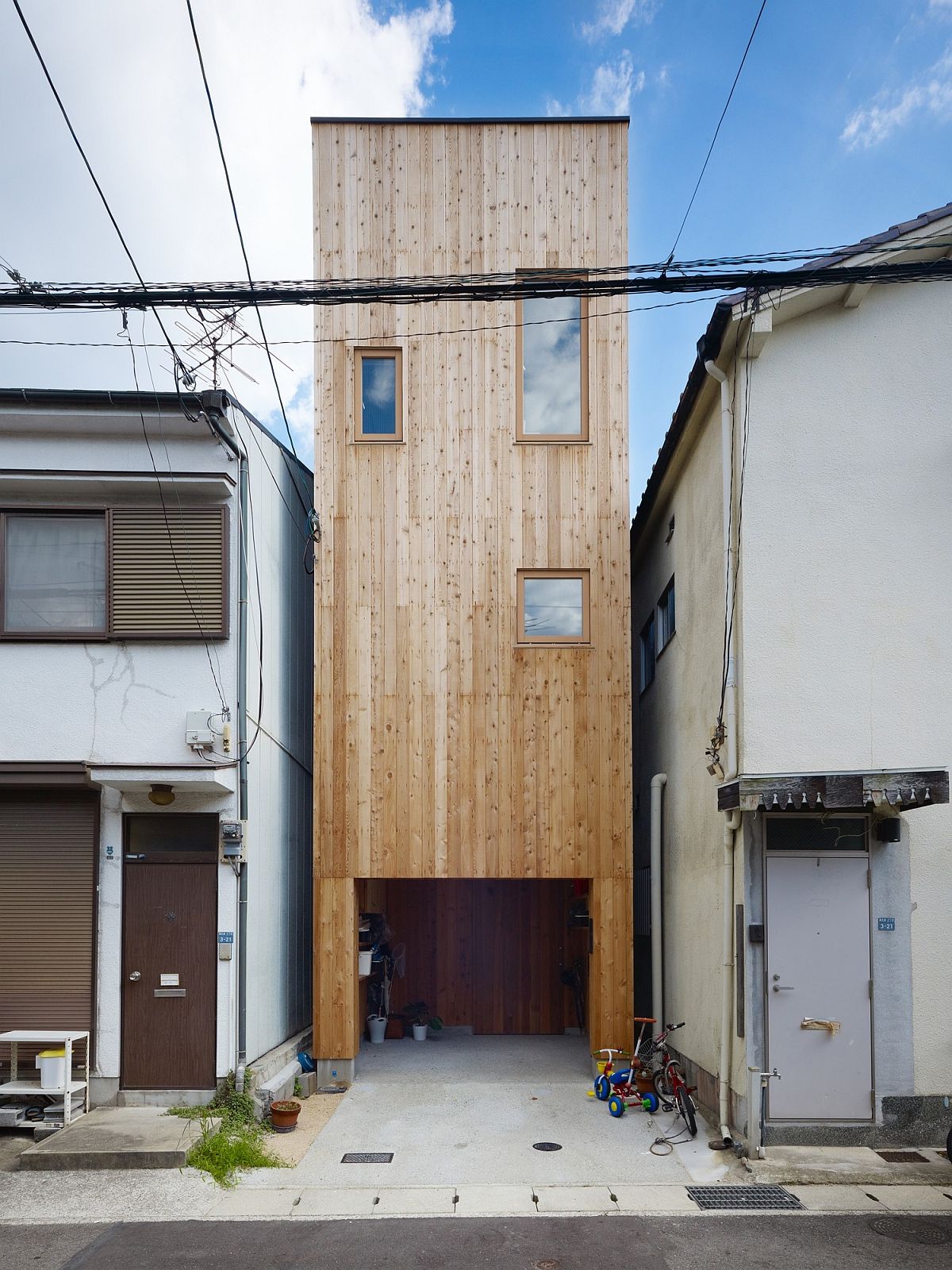 Central to the design of the house is a stairwell that is filled with slatted wooden boards and creates a lovely display even while ushering natural light into various levels of the house seamlessly. It is the lowest level that contains the living area along with the kitchen and dining space. The dining area becomes the focal point of the setting with the natural light flooding through the ventilation duct inside.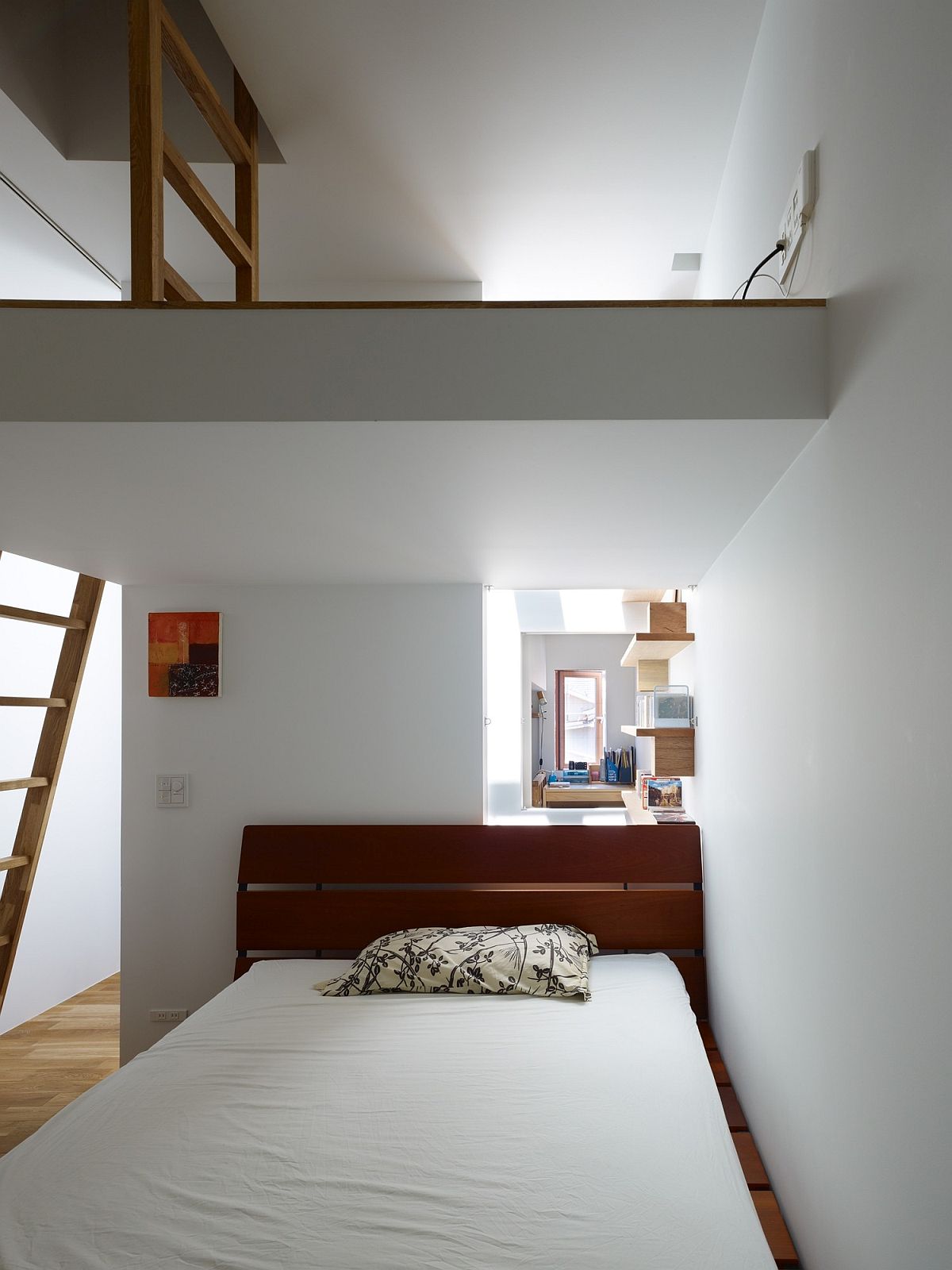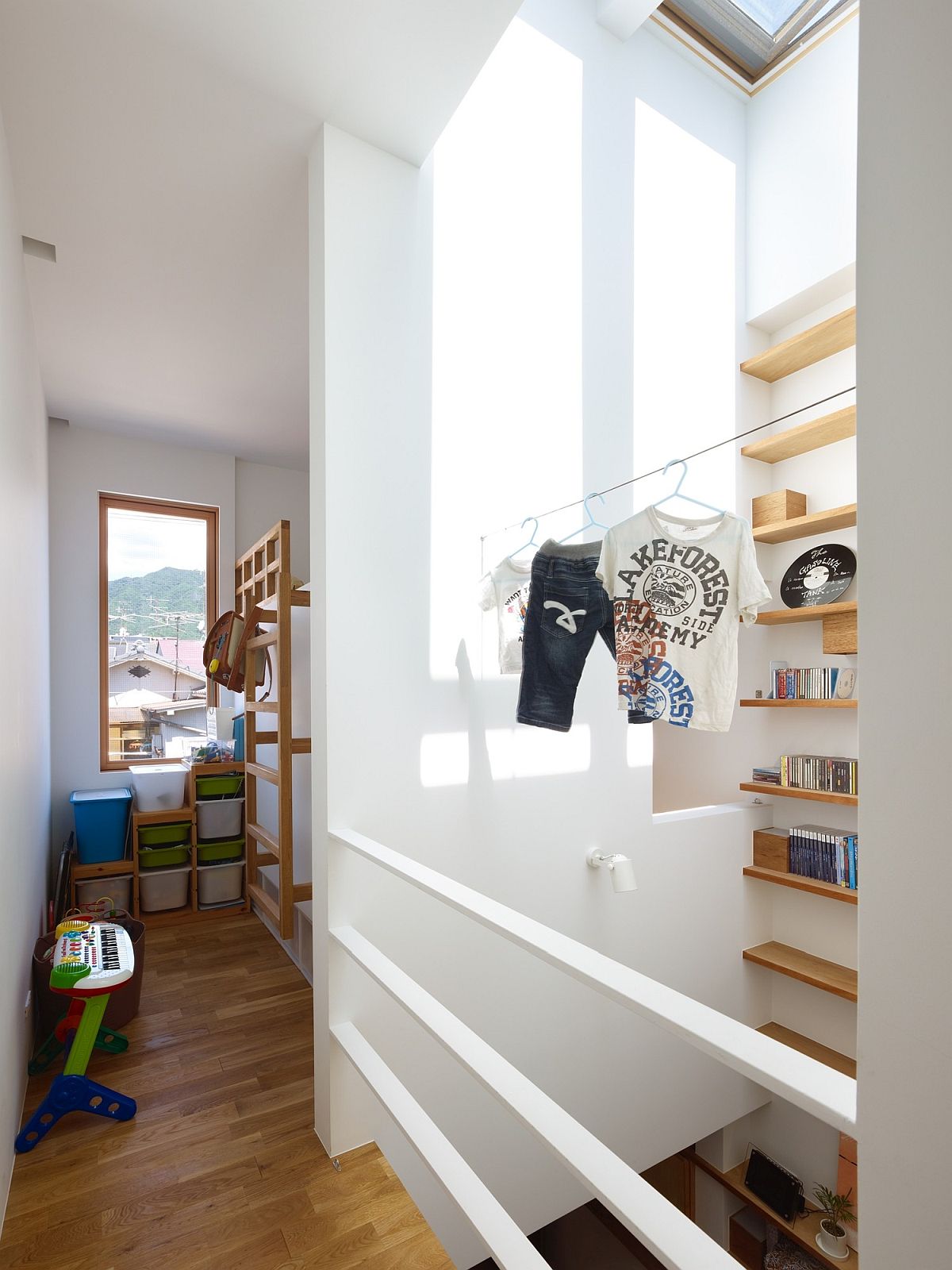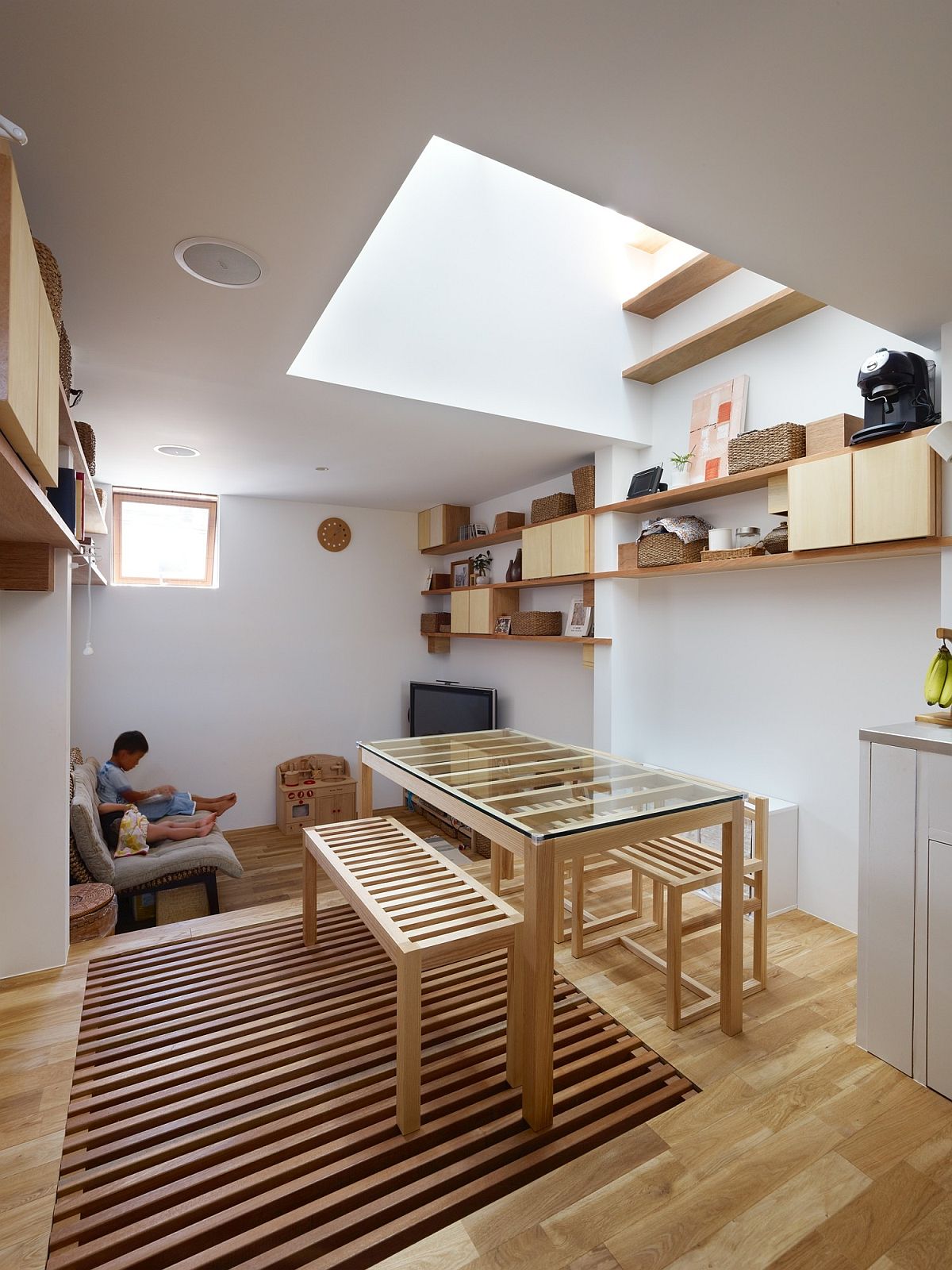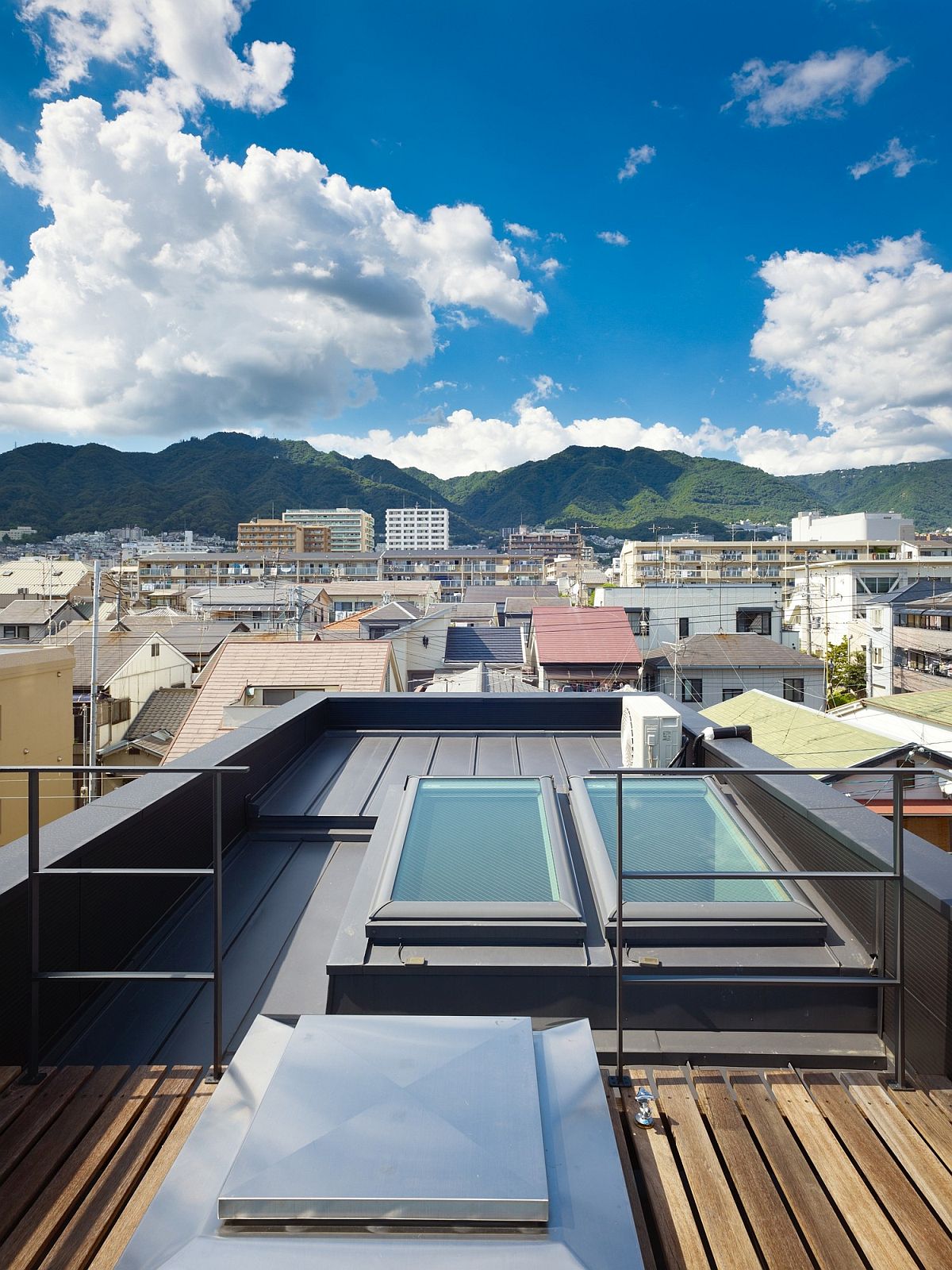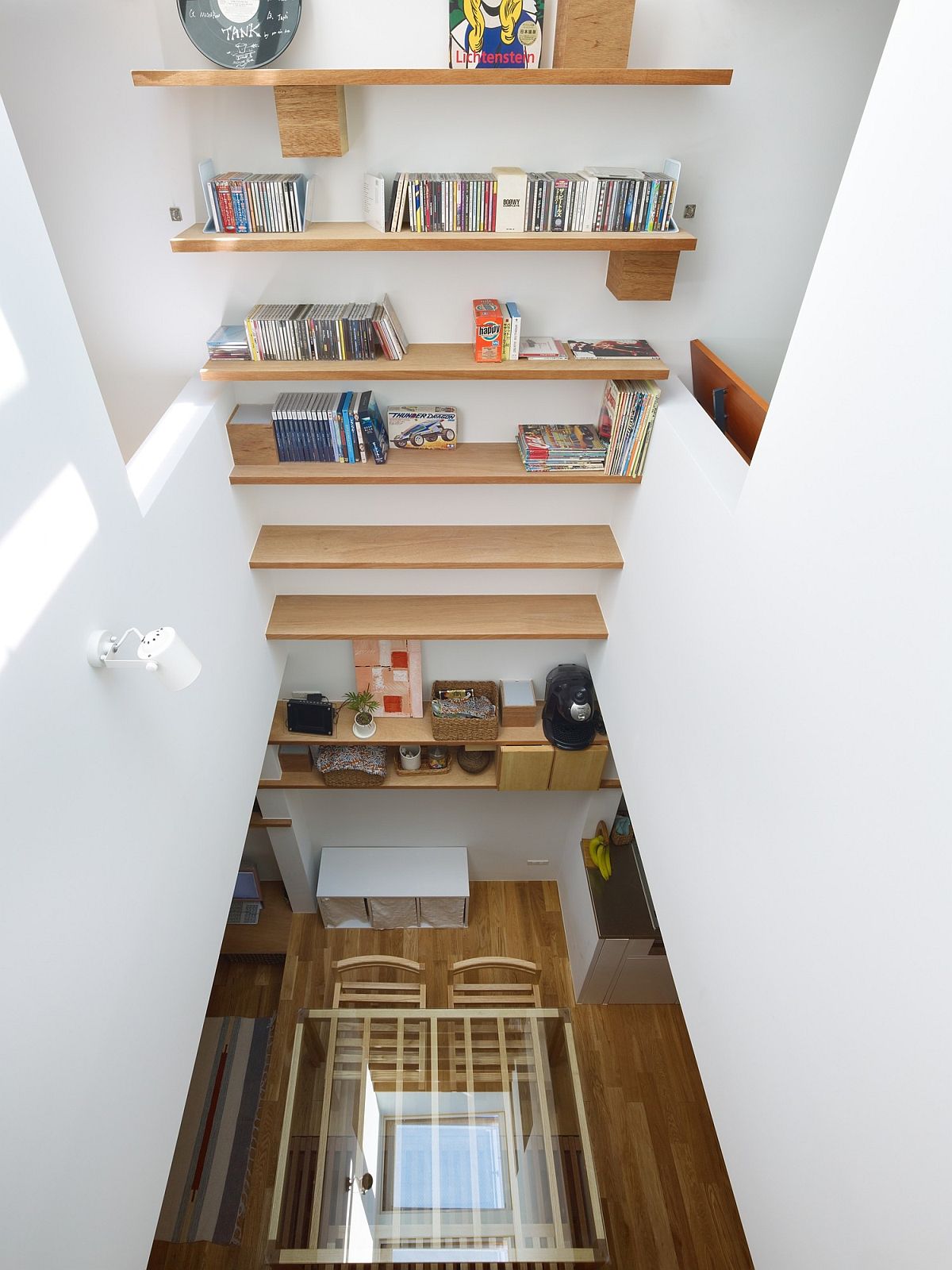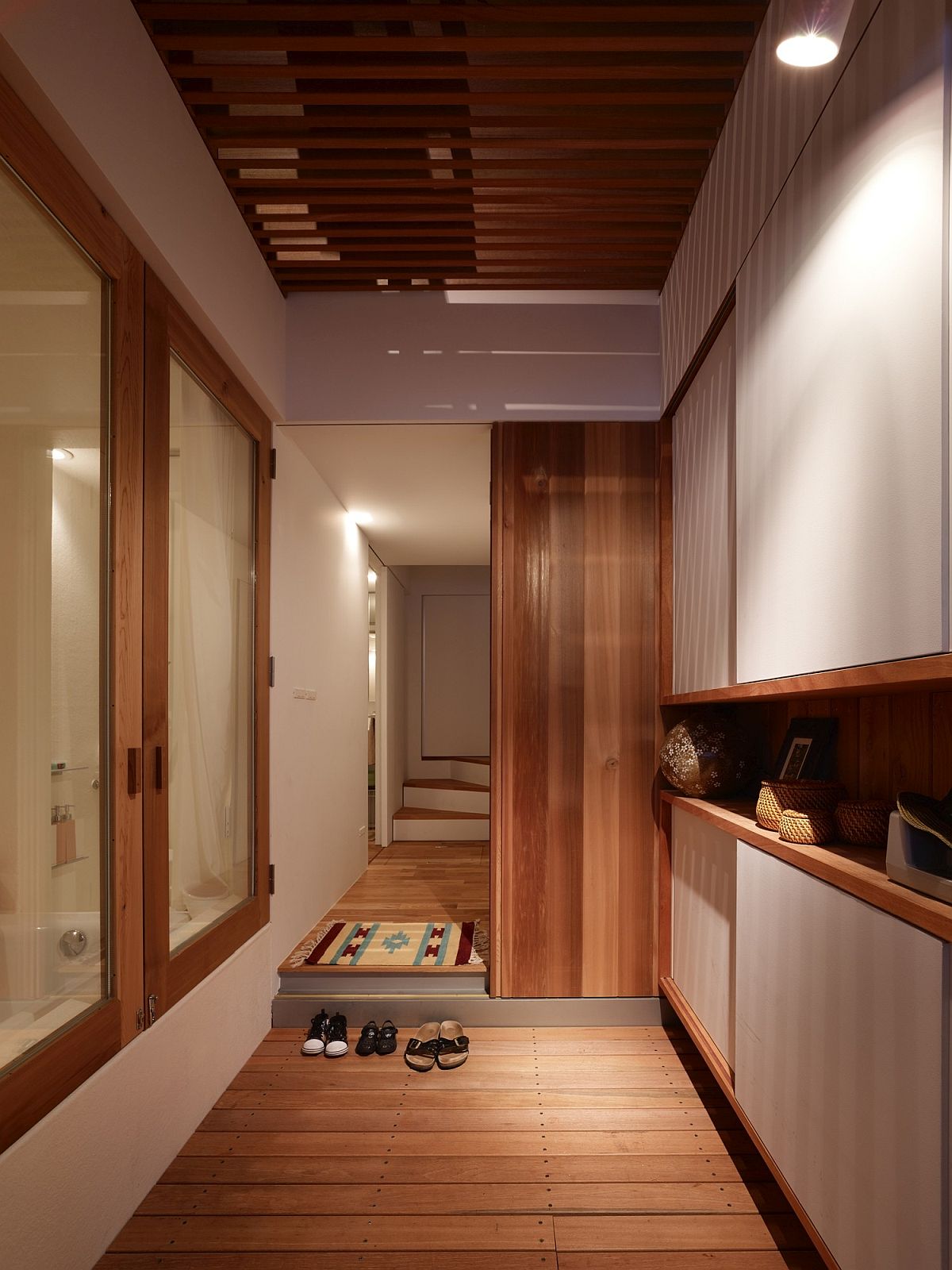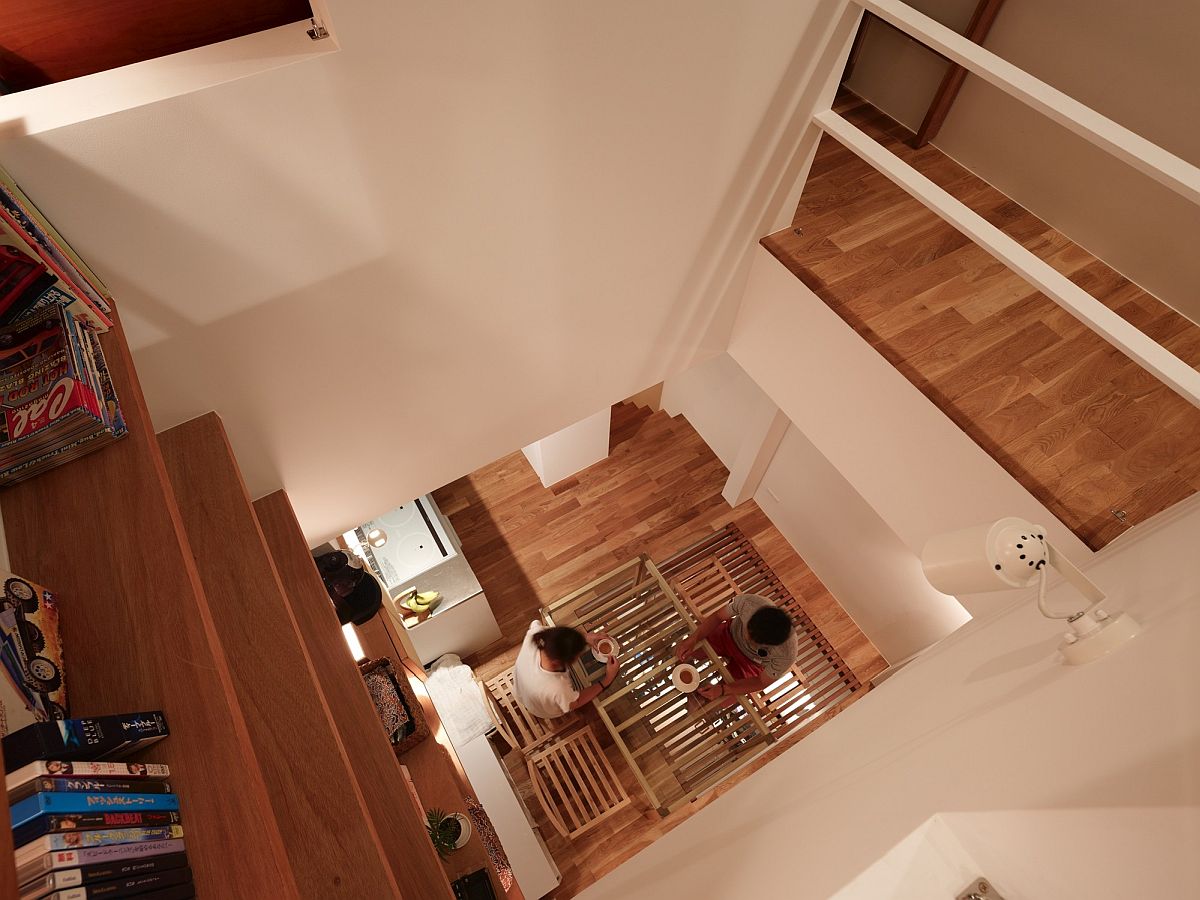 On the upper level you have the bedrooms along with the kids' rooms and play areas that feel equally spacious despite the limited room on offer. A perfect slim, modern home which invites light indoors! [Photography: Toshiyuki Yano]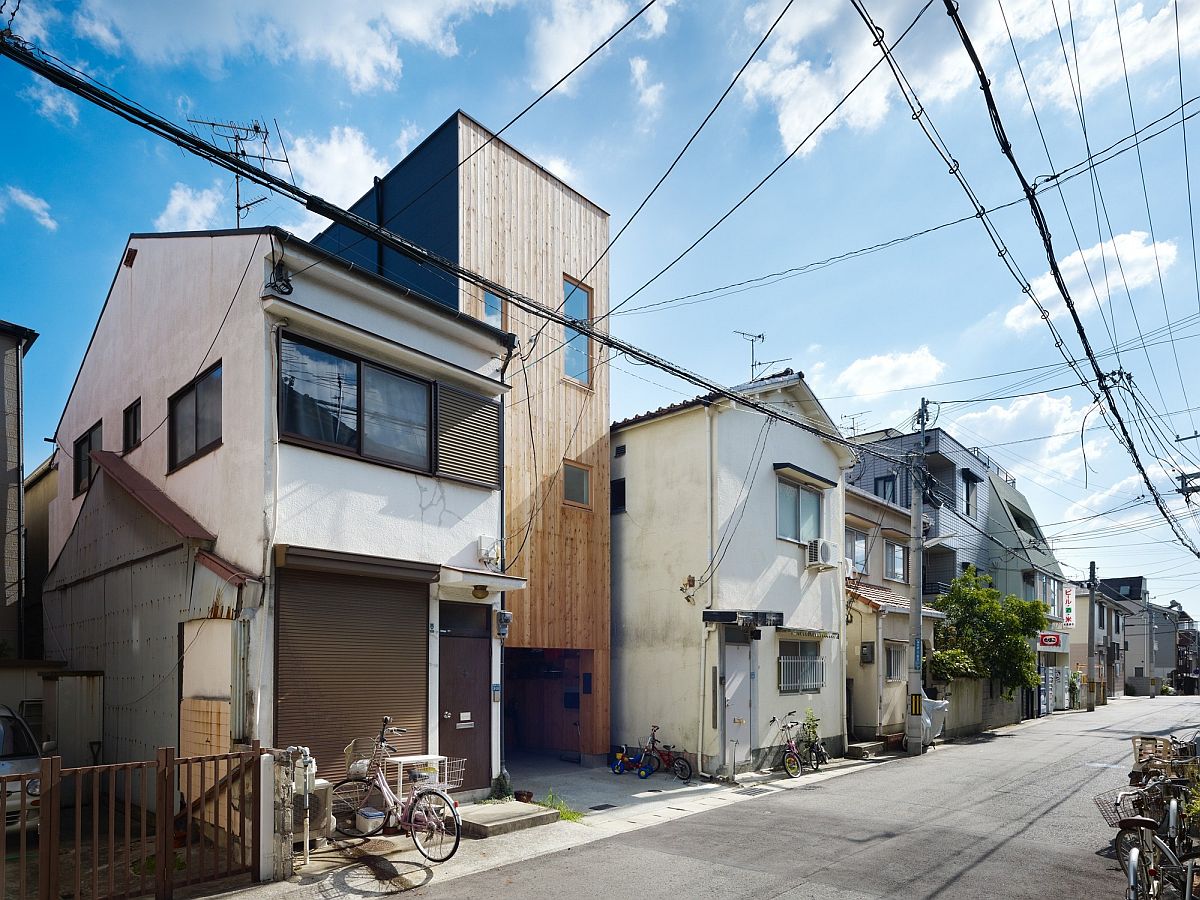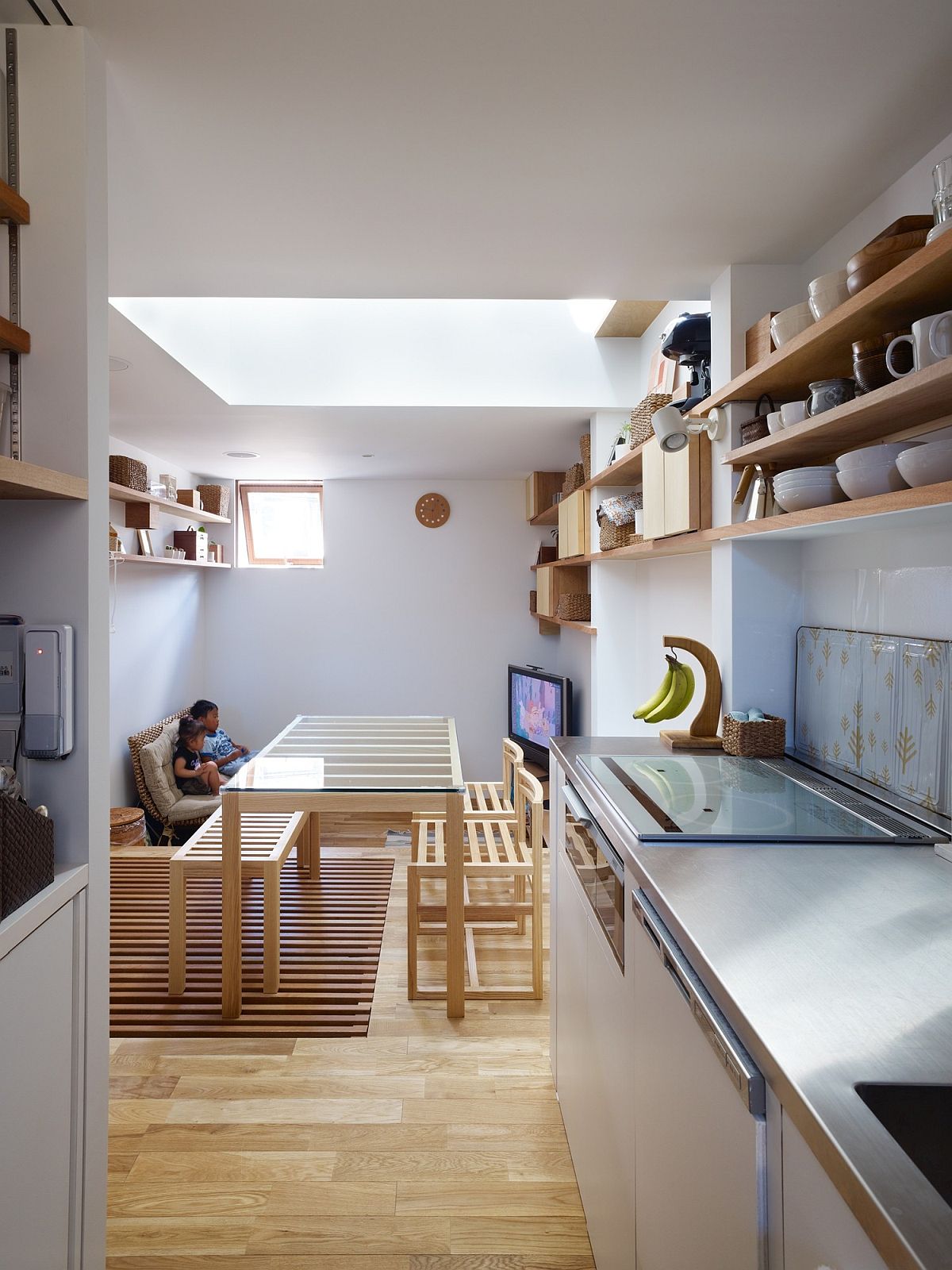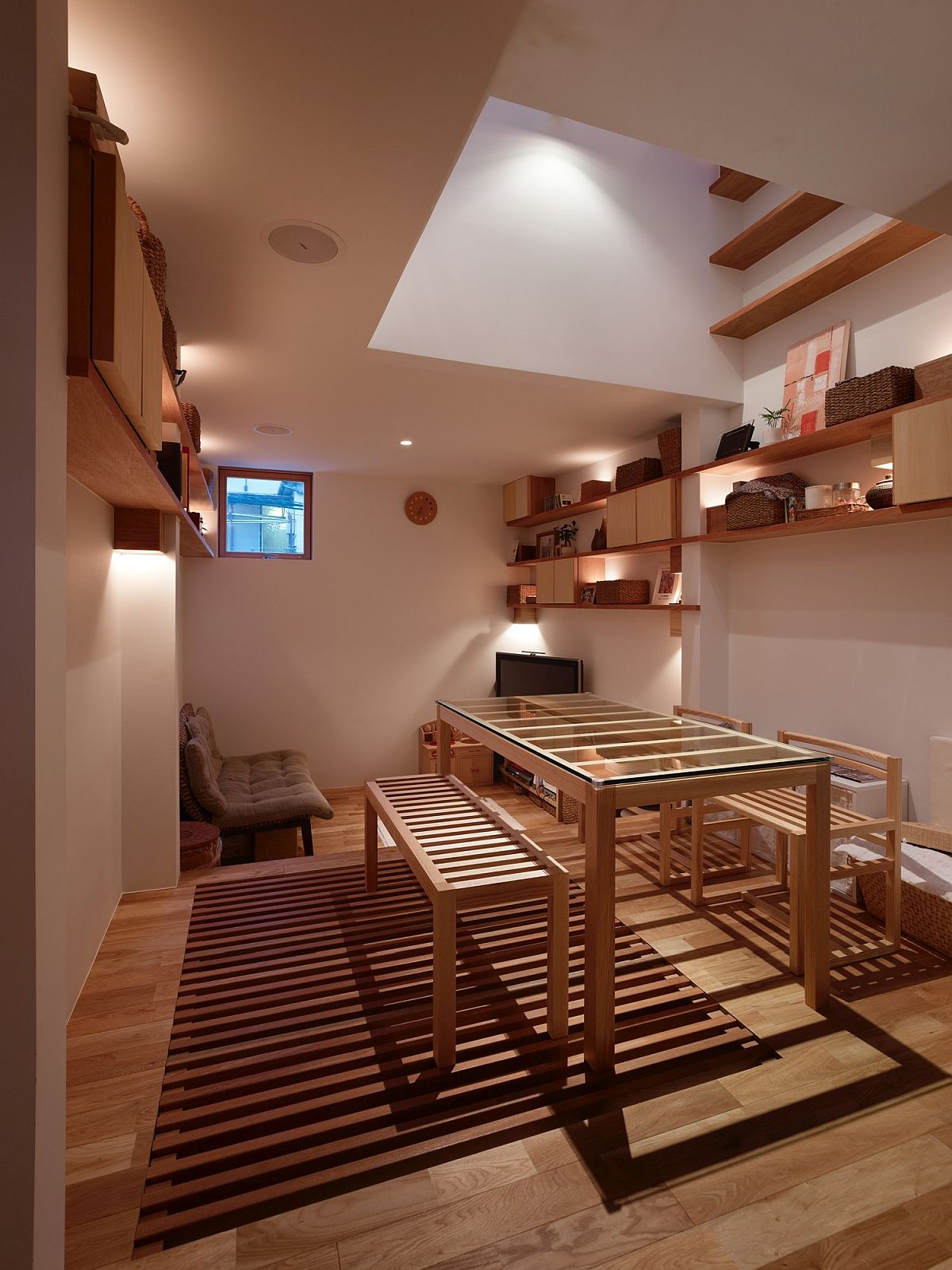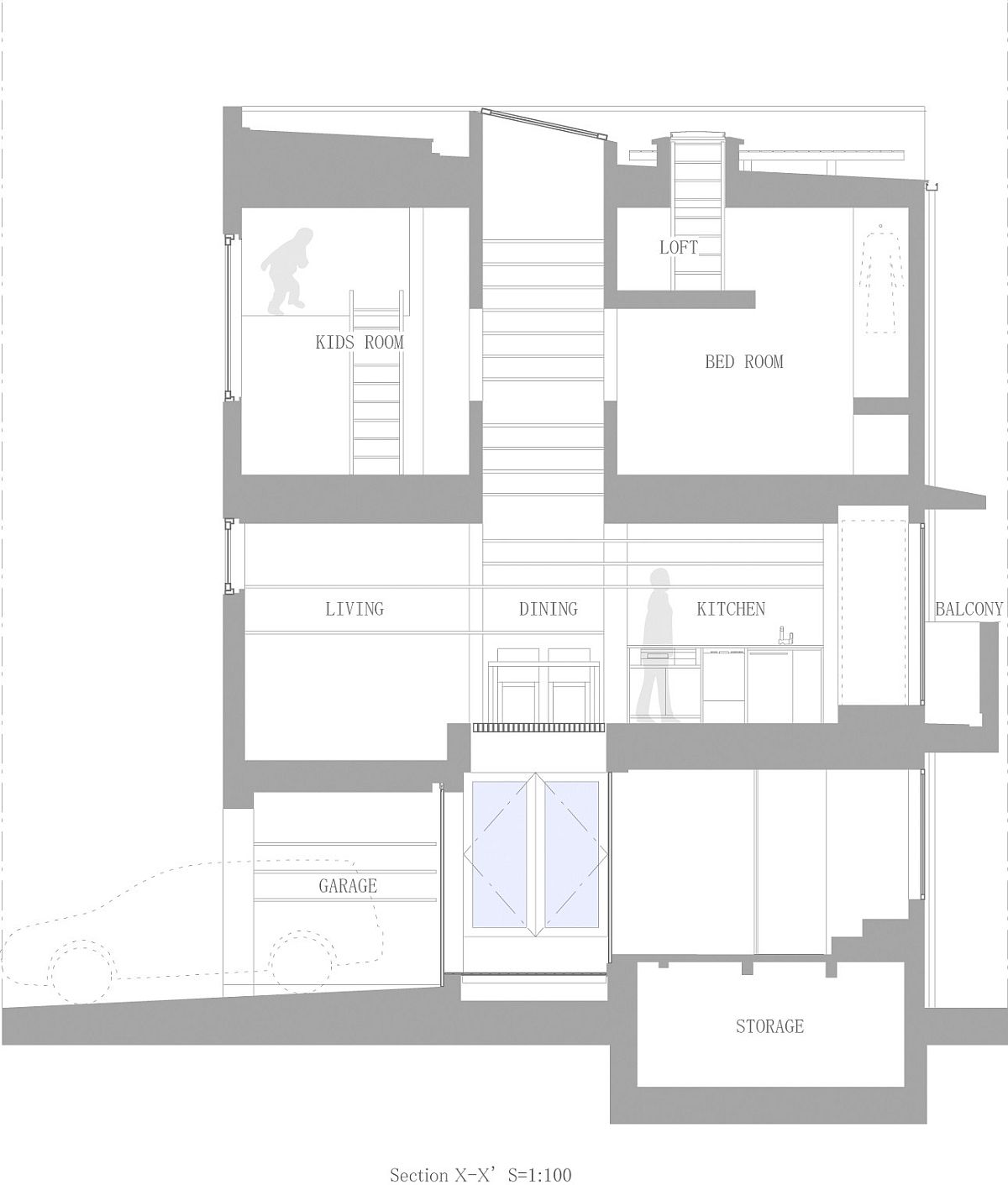 Liked the story? Share it with friends.