Everyone wants something different from their home. A lot of it depends on available space, your budget, personal and preferences. The last two often end up shaping the aesthetics of your house more than the ergonomics. And they definitely are the key elements that transform a house into a home! The Tribeca Residence designed by Engberg Design & Development is a fabulous New York home where three features stand out from all others. The first is the brilliant series of floor-to-ceiling custom bookcases that surround the dining area.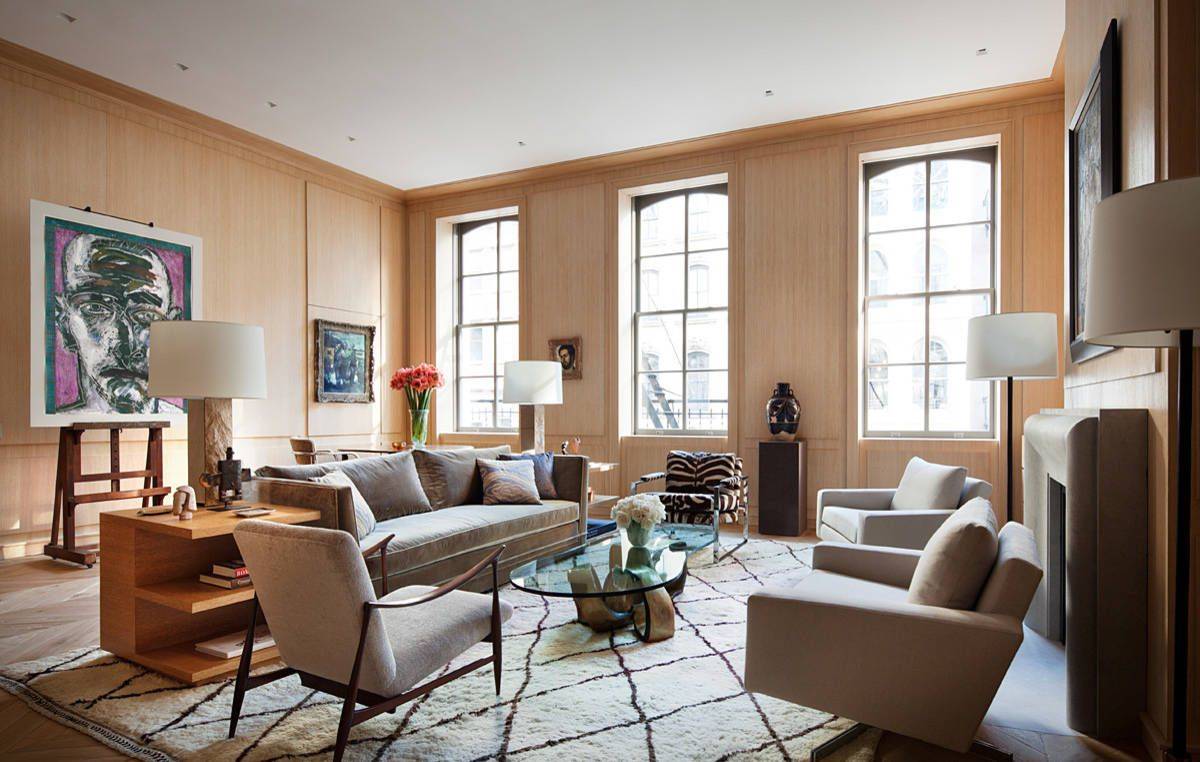 The bookcases also form the doorways leading into the dining space and the kitchen and their impressive presence steals the spotlight in a room that also contains a polished rosewood dining table, beautiful chandeliers and lovely decorative pieces. The kitchen in white with wooden cabinetry feels understated while the living area with cozy rift white oak paneling on the walls stands out from the other rooms. The second striking feature in here is the mesmerizing hallway with closets that feature antique mirrored doors. A walk through this space should put a smile on your face instantly!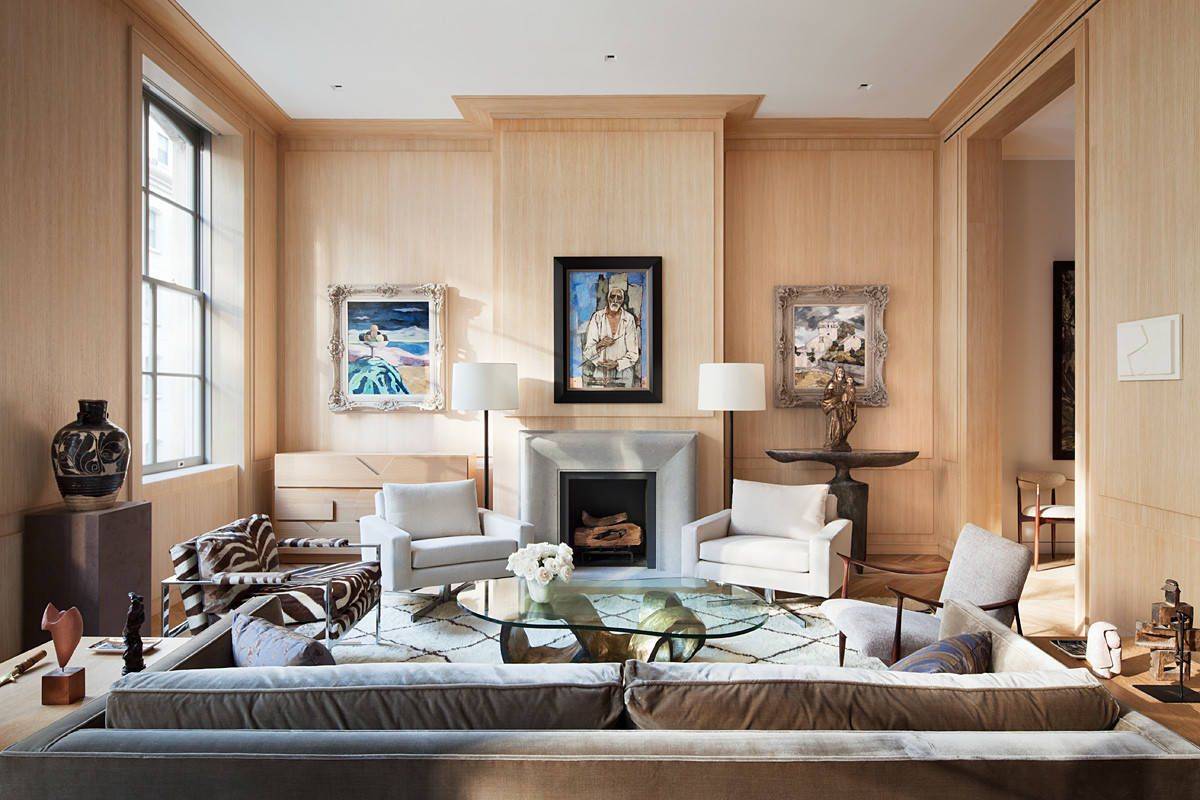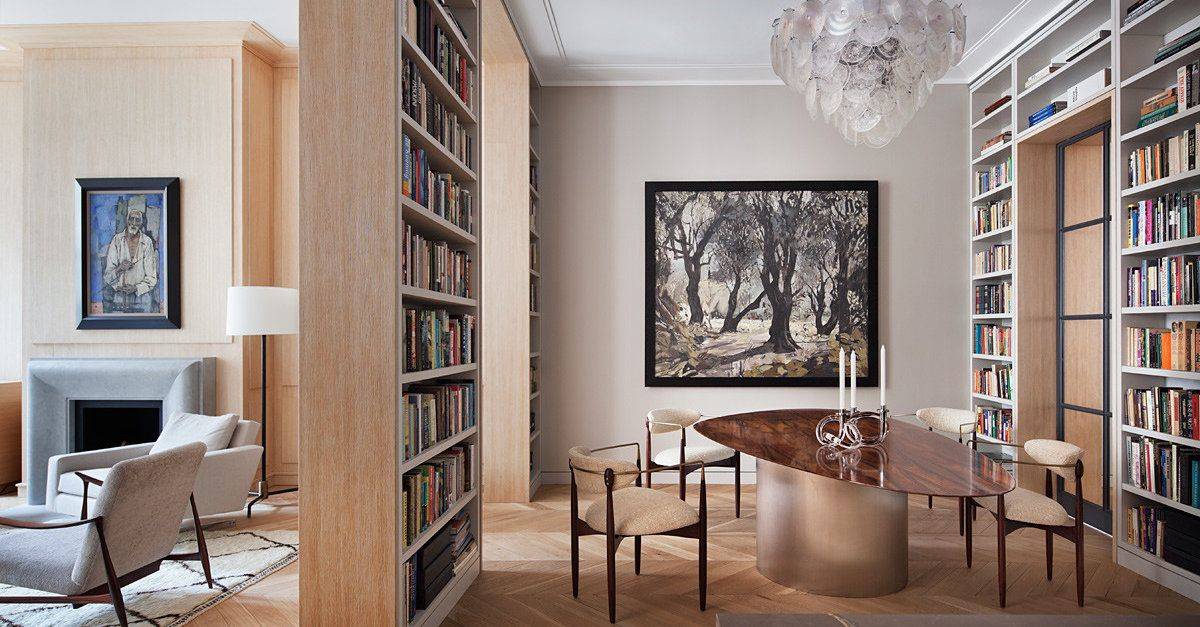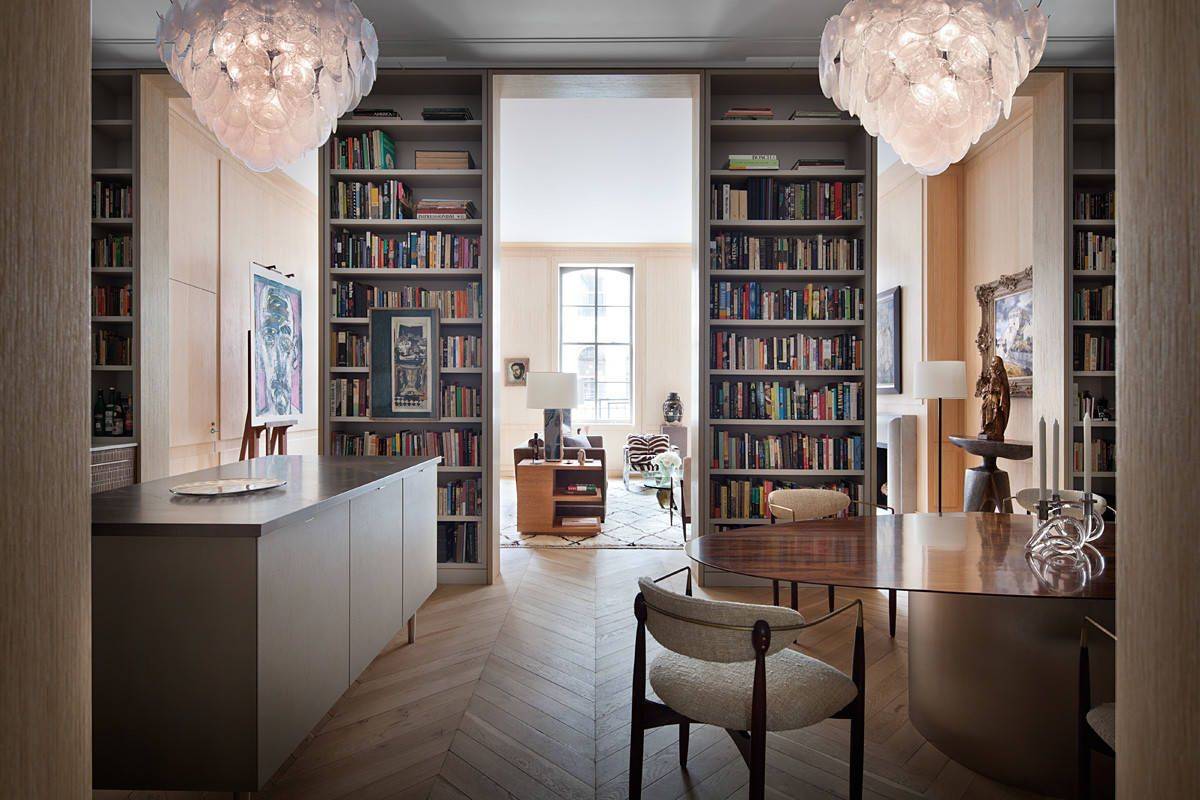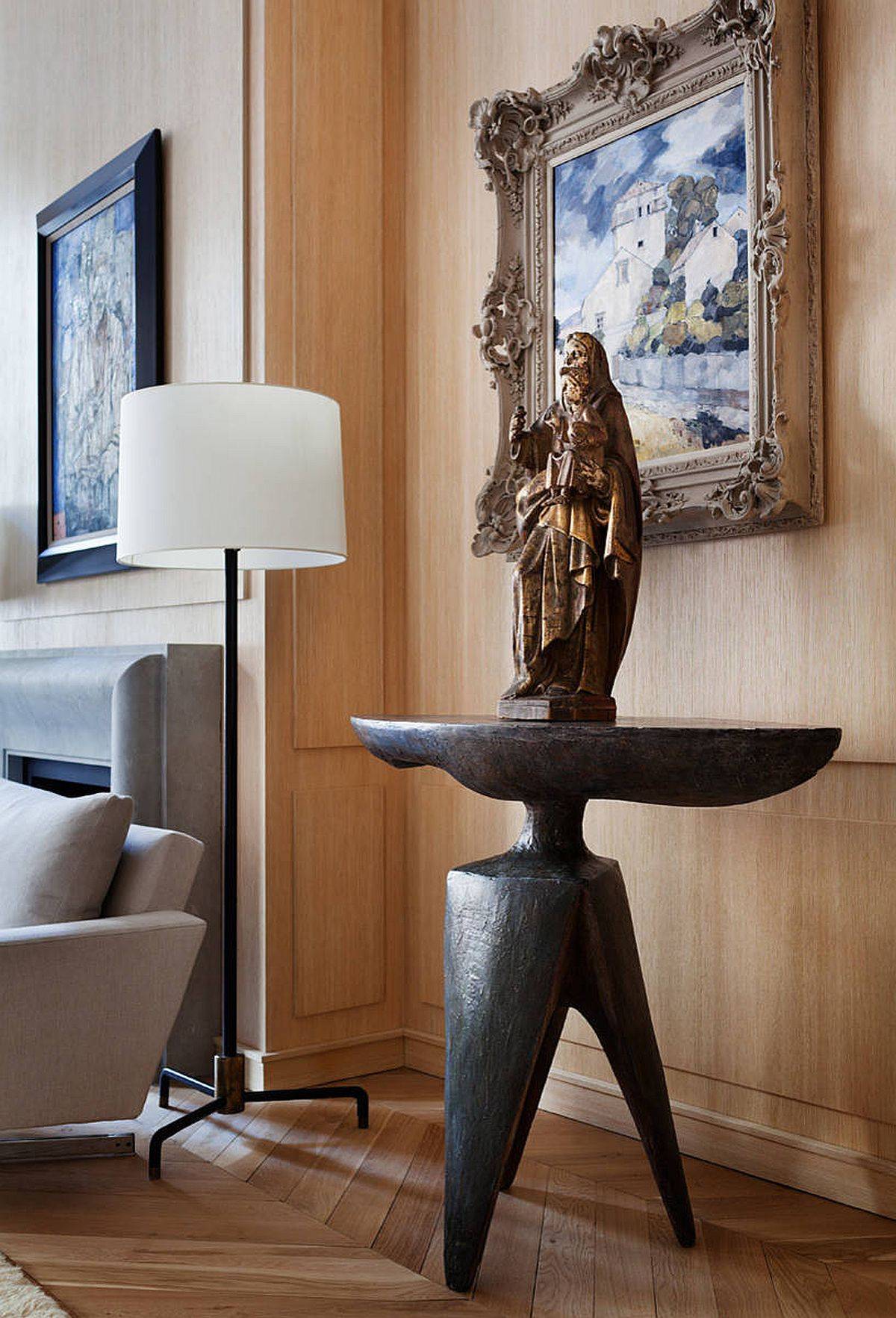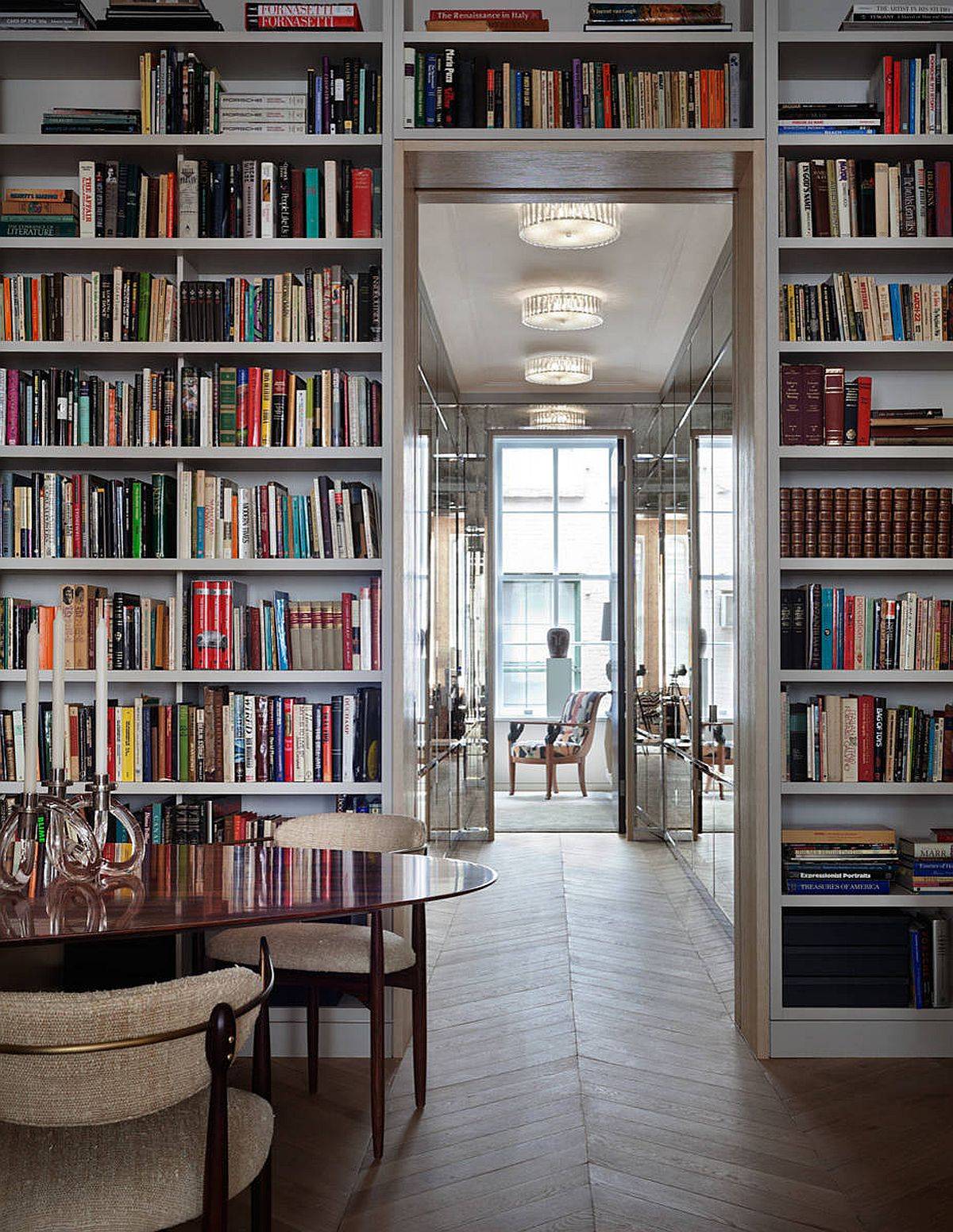 Finally, we have the brilliant curated art work that is displayed throughout the home – with a few select pieces gracing the living room and bedroom walls while the small home office is filled with a brilliant range of photographs and art pieces. Natural light, a neutral color scheme and comfortable modern décor put the final touches on this New York residence.