"Go big or go home." When this phrase is applied to design, the results are grand. And when it comes to new collections that knock it out of the park, today's four featured brands have managed to create perfectly cohesive combinations of materials, colors and styles. The designers were bold in their standards, clear in their mission and big with their results. Yet "big" isn't about flashing the loudest tones or making the largest statements. Sometimes subtle can be big when flawlessly executed. This month at Decoist, we're celebrating the arrival of the spring collections, and the collections featured below are nothing short of intentionally fabulous…
Lush Offerings from West Elm
West Elm's new spring collection is peppered with images of lush plant life, teal green backdrops and modern organic style. The look is clean-lined yet enchanting, layered yet uncluttered, and vibrant yet earthy.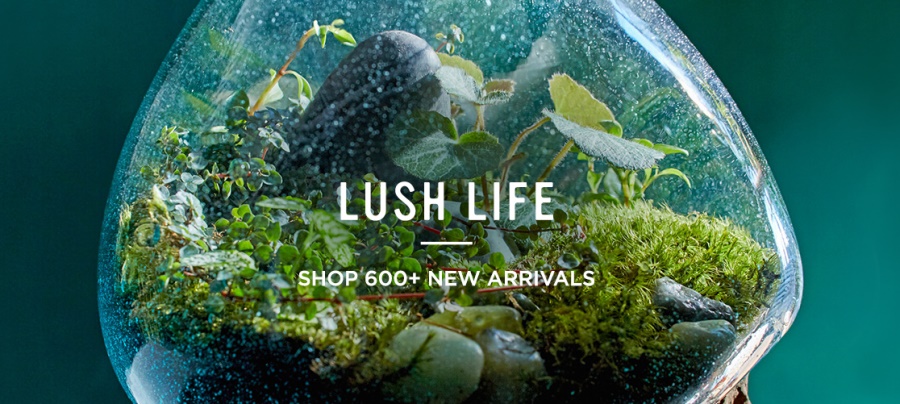 Smooth lines, sleek curves and the beauty of pine come together in the Rodger Stevens Wood Air Plant Holders featured blow. Sculptural statements lined with terracotta pots neatly hold plants, bringing a dash of greenery to your living space.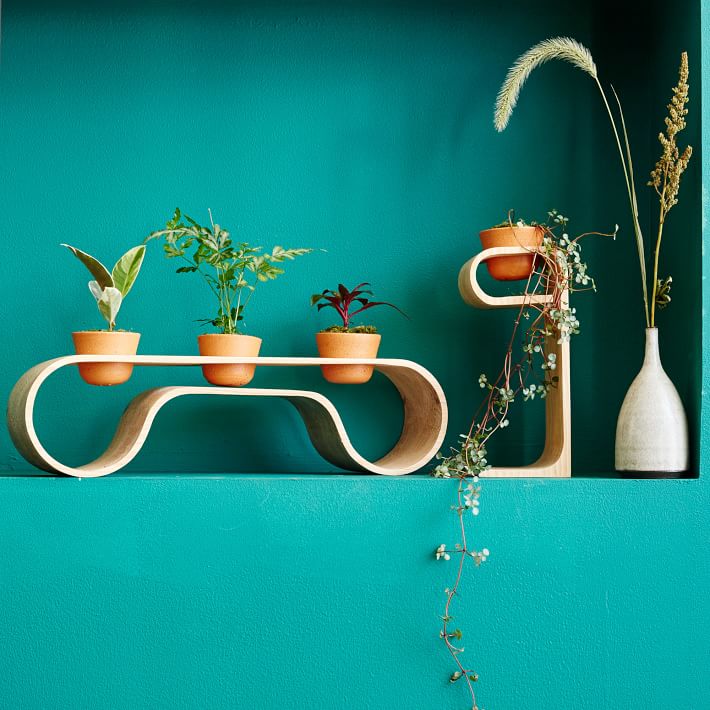 Indoor greenery has made a major comeback in recent years, and West Elm is definitely paying attention. These Vitreluxe Glass Vases are crafted from hand-blown glass. Since two glass pieces are fused together to form each vase, there's a striking blend of opaque and transparent tones, creating a bold yet monochromatic look: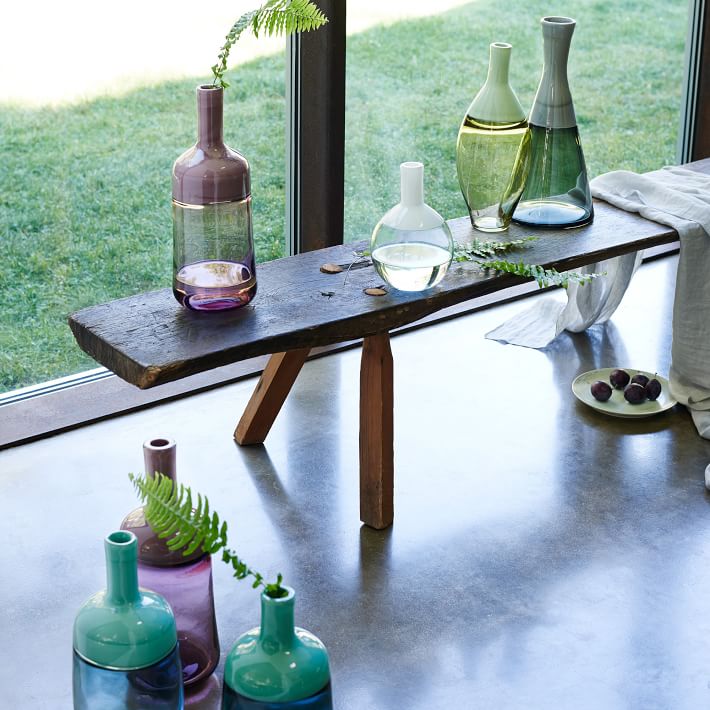 Whether you display greenery or objets d'art, the Wood + Glass Display Cloches below give each item they hold a curio feel: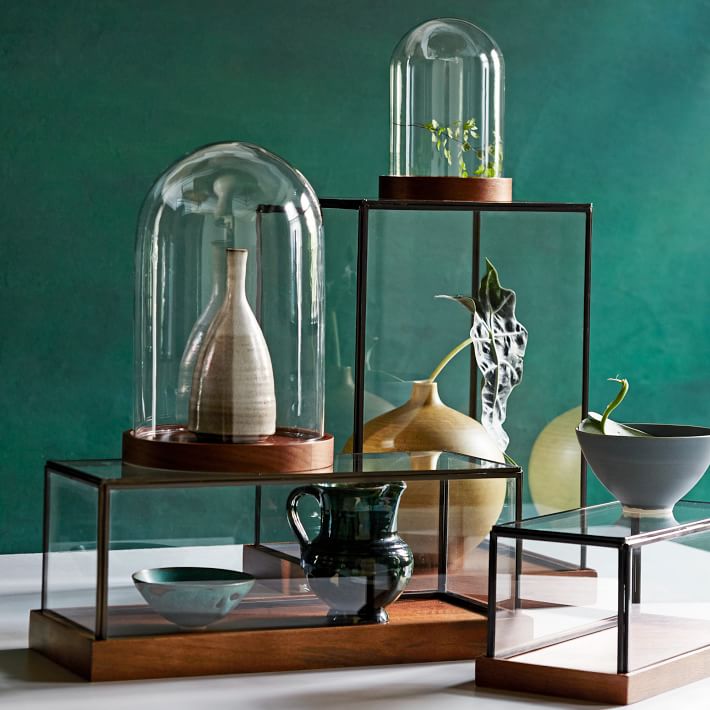 West Elm's new arrivals are so beautifully photographed, even some of the non-plant items are set against a verdant backdrop. The Box Frame Coffee Table in Raw Mango is no exception.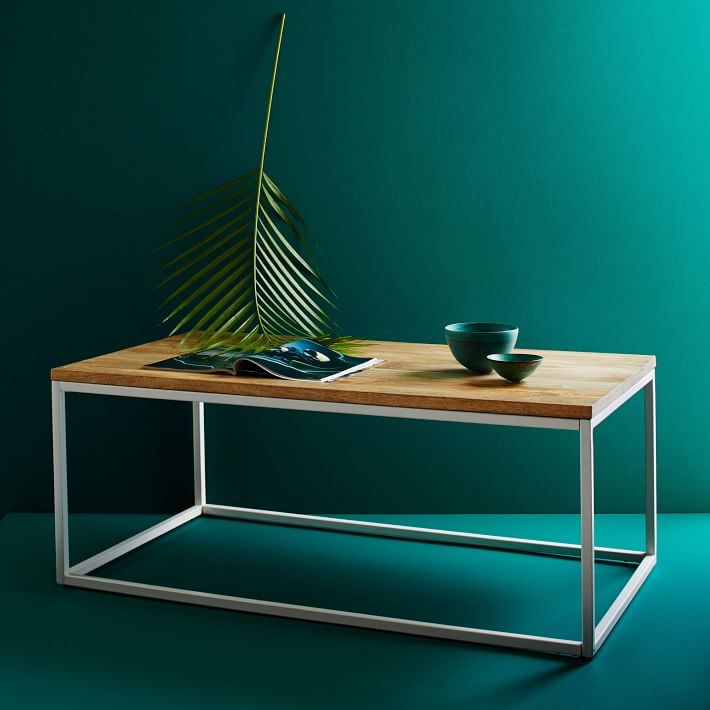 Hotel Style from Zara Home
Celebrating the crisp elegance of a breezy vacation, Zara Home recently introduced their Hotel Collection. Refreshing linens, an emphasis on quality and an upscale look infuse the new offerings, and there's an emphasis on bright neutral tones and surfaces, from white bedding to mirrored finishes. It's clean-lined hotel style to the max! Below we see the Piping-Detail Percale Bedding: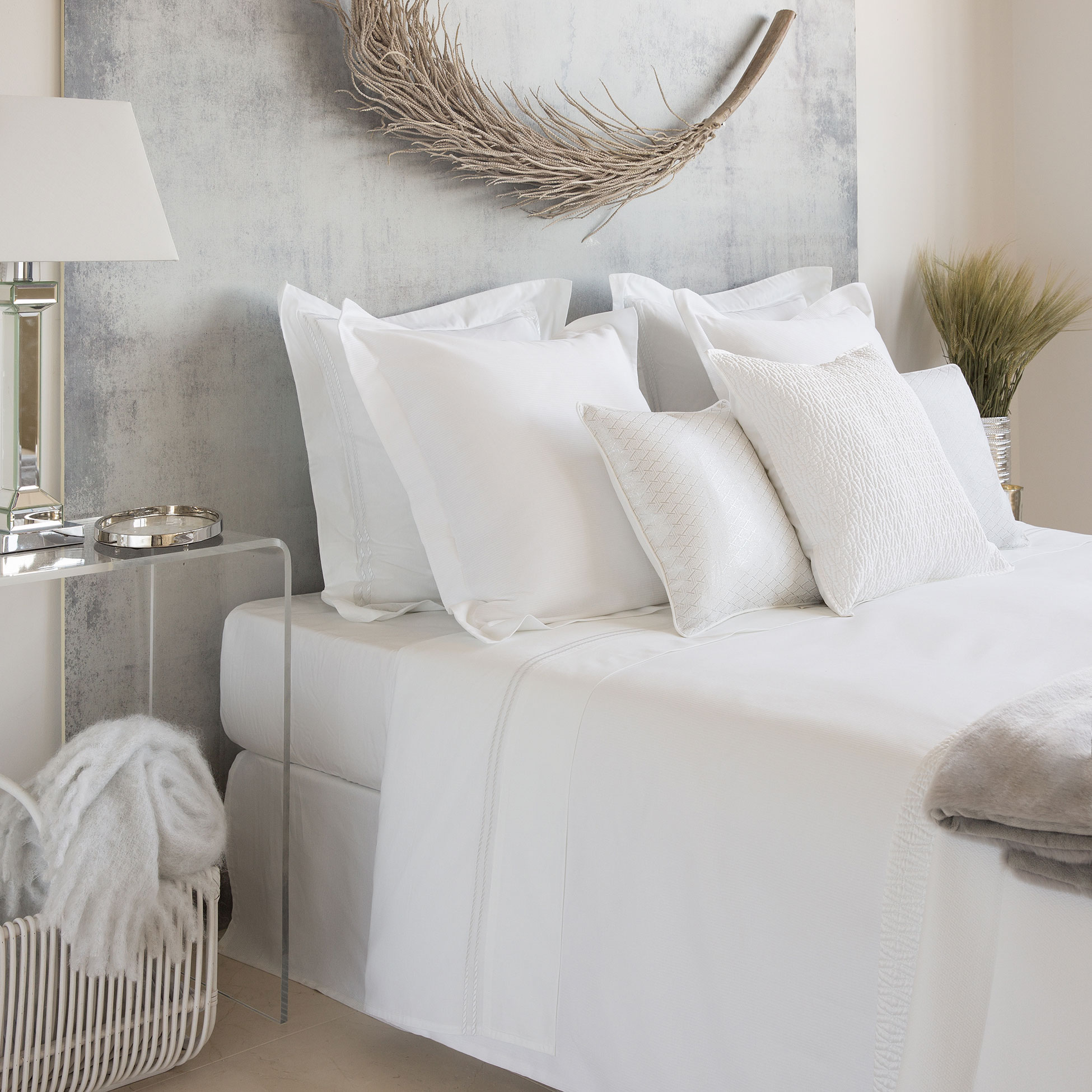 Add softness and contrast to cool white bedding with this cozy Cashmere Throw, which is as stunning folded at the foot of the bed as it is wrapped around your shoulders on a brisk winter's night.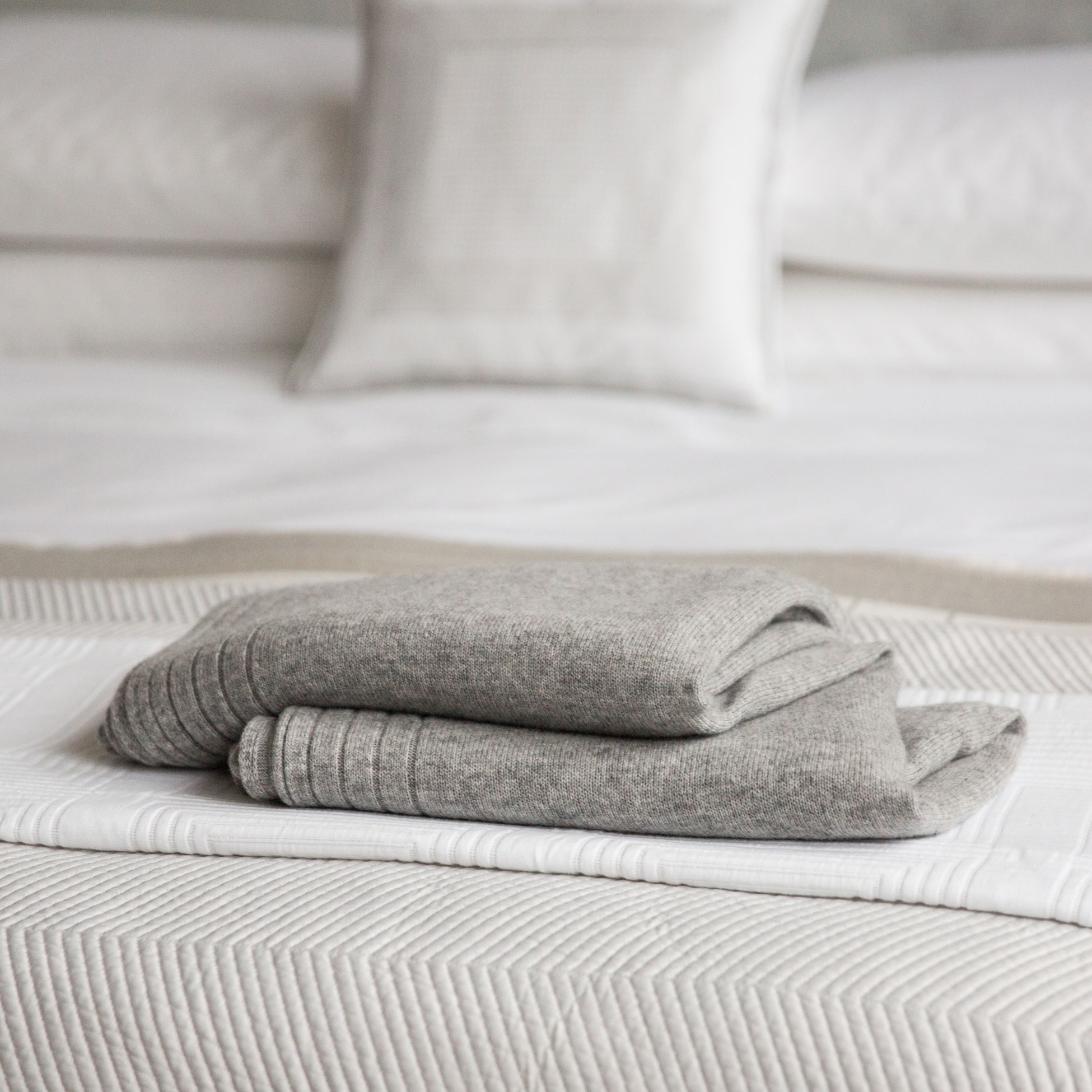 The Geometric Jacquard Towel is undeniably modern, showcasing right angles rather than ornate frills. This is glamorous hotel style, not a celebration of excess. The marble counters and beautifully packaged bath products below reinforce the upscale hotel look and feel of the new collection.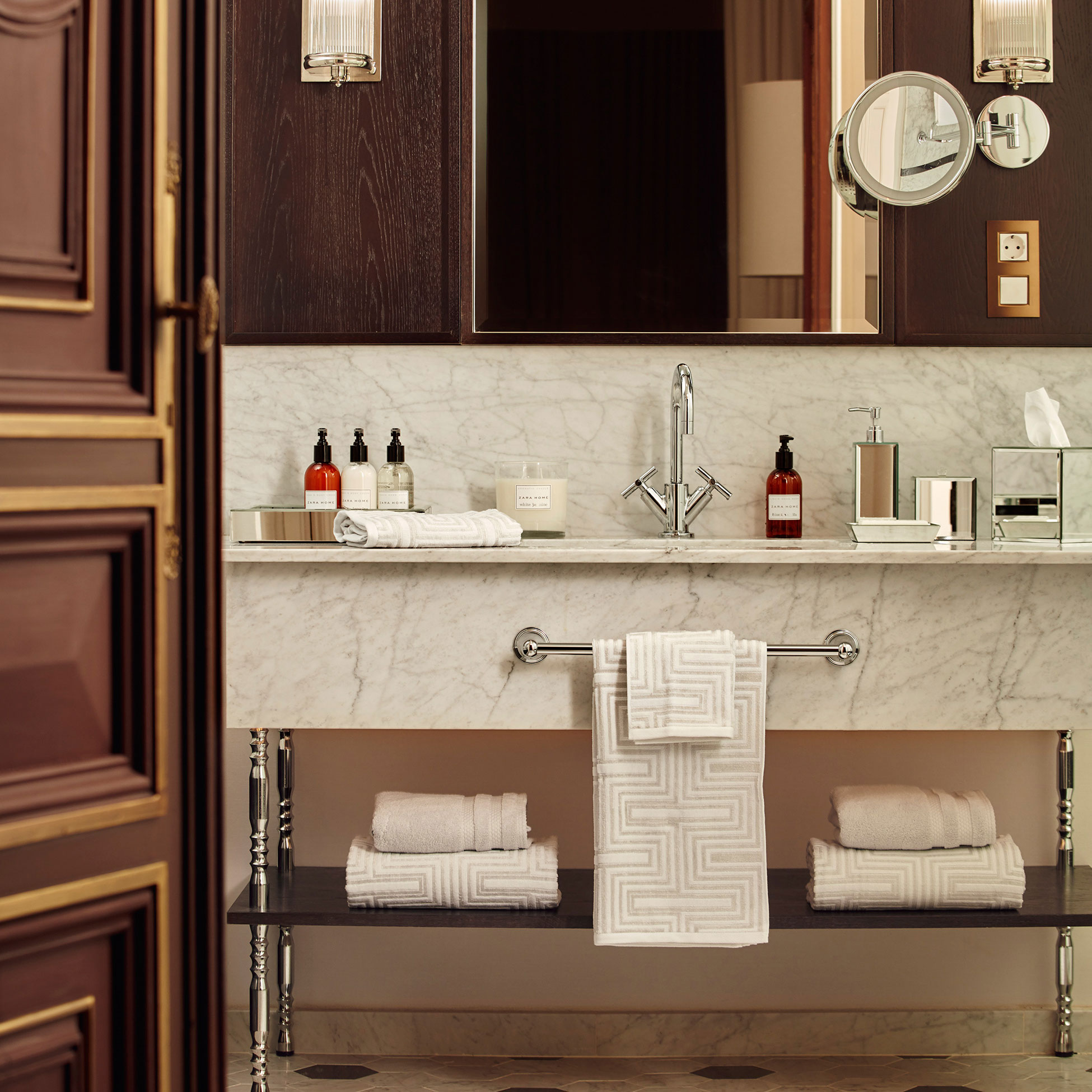 On a similar note, this Bathroom Set with a Silver Transfer is a blend of crisp white and chic silver geometry. The look is retro yet modern, as if the powder room could easily be transformed into a Deco spa with the addition of a few ceramic pieces: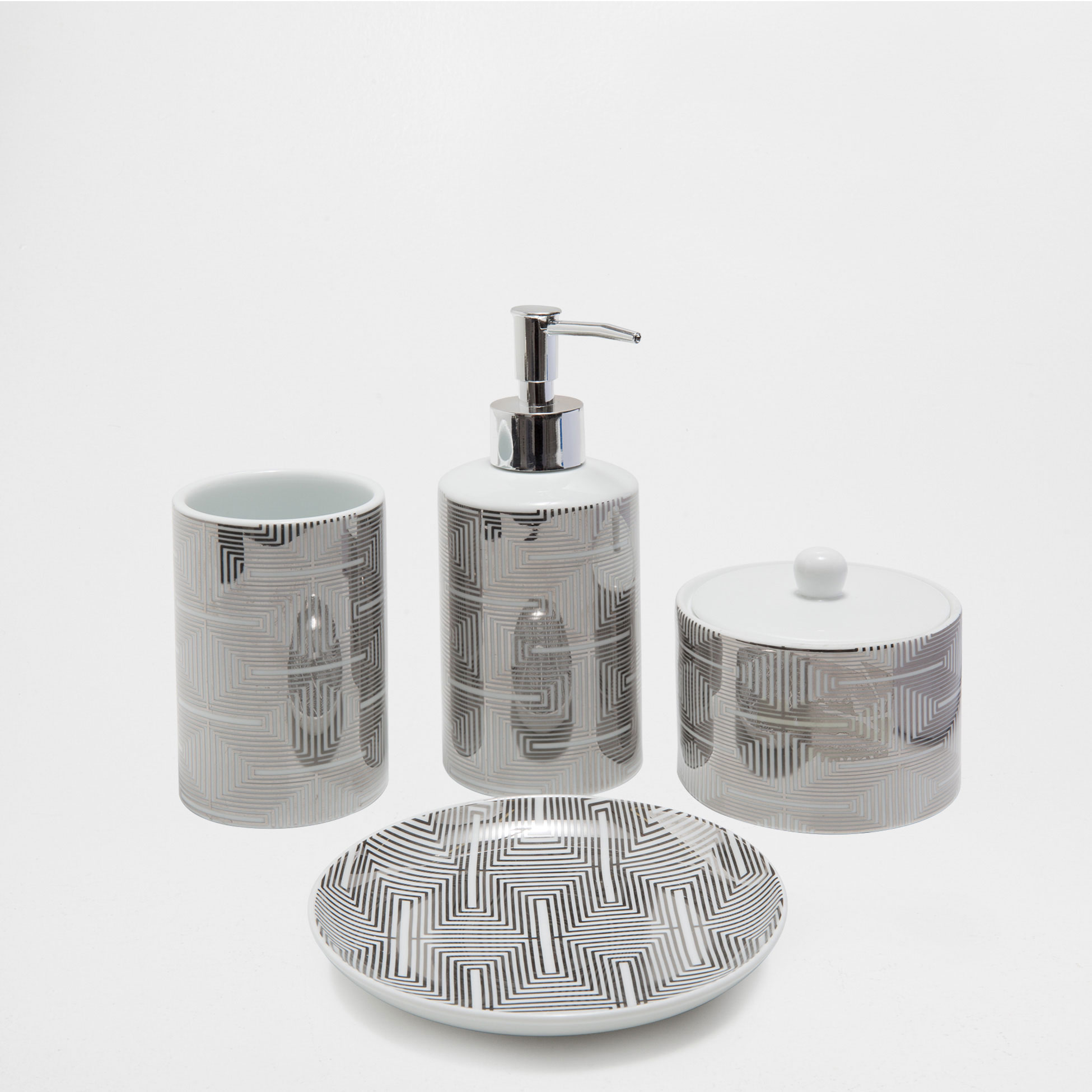 What's an upscale hotel without a bedside lamp? Keep it simple yet stylish with this Mirror Base Lamp, which boasts a confident form outlined in beveled mirrored glass: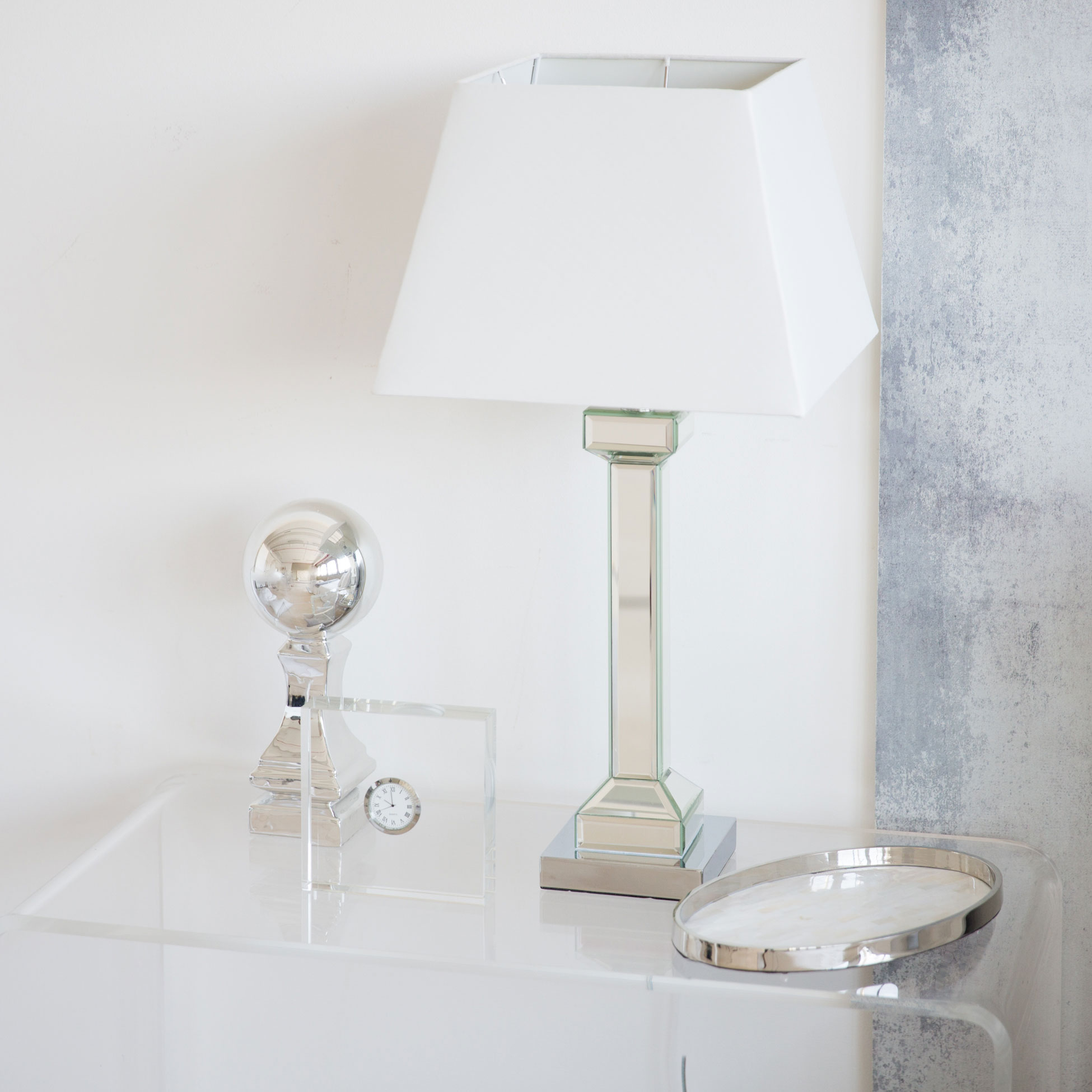 Colorful Kitchenware from Crate & Barrel
Crate & Barrel has infused its spring arrivals with an assortment of colorful kitchenware. The photo below focuses on saturated yellow and its power to brighten your culinary space, especially when set against a rich grey backdrop: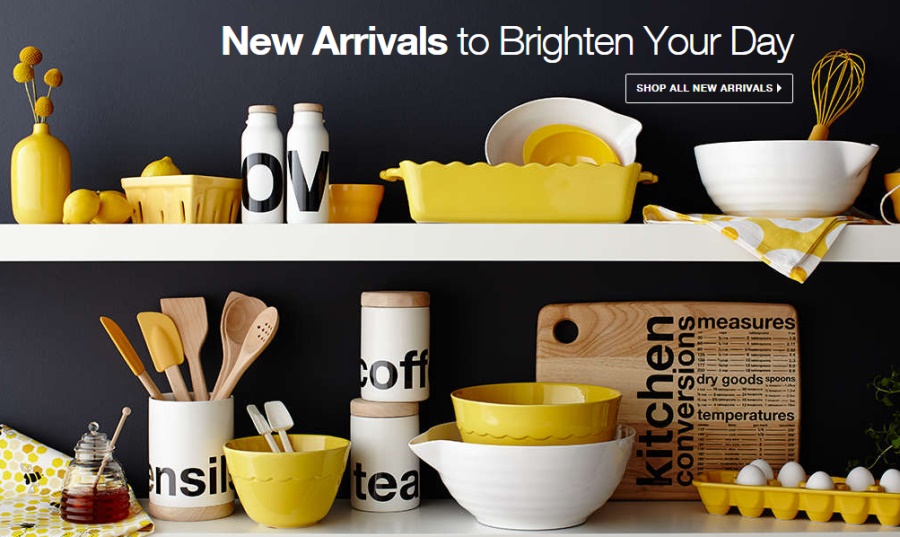 A rainbow of hues is on display in many of the product photos, such as this snapshot of the Set of 8 Spectra Cocktail Napkins. Why purchase cocktail napkins in one color when you can enjoy shades of blue, gray, green, navy, purple, red, orange and yellow?!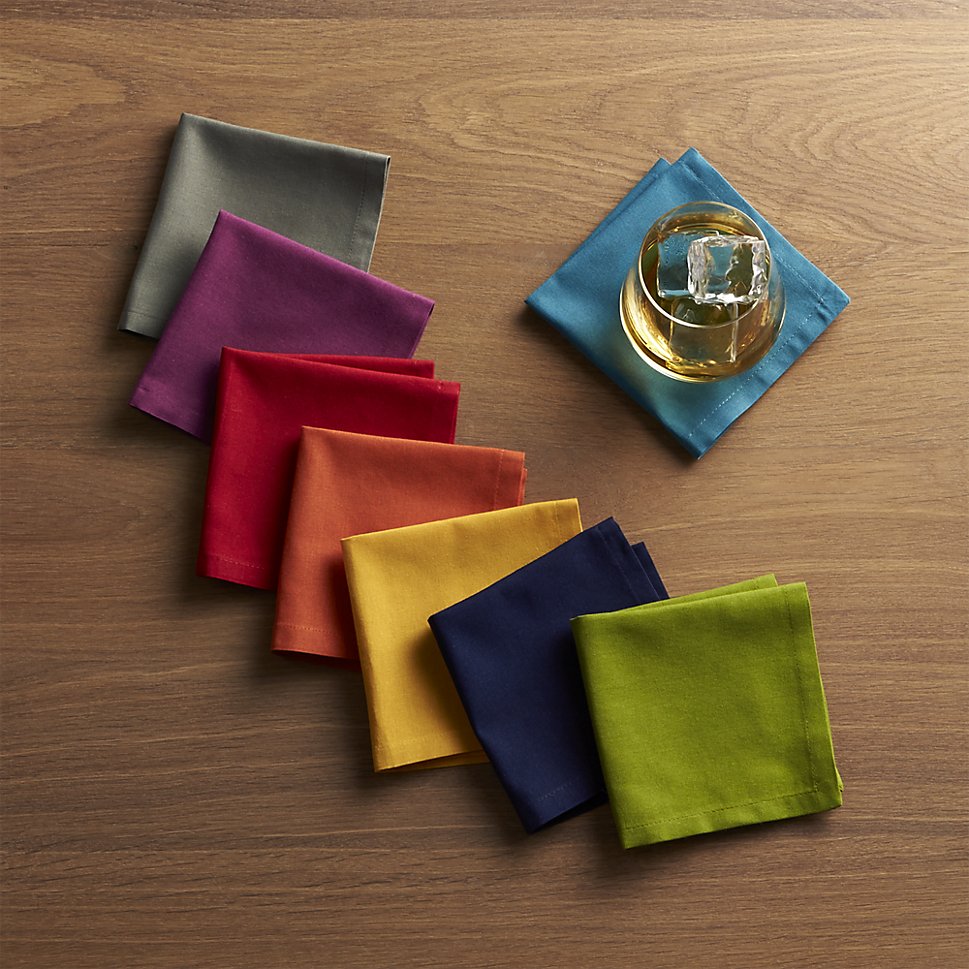 Many of Crate & Barrel's new offerings exude retro style, including these Lidded 16 oz. Bowls with Flowers. Crafted from soda lime glass and offering the convenience of heat-resistant and freezer-safe storage, the airtight containers are practical, as well as sunny in appearance.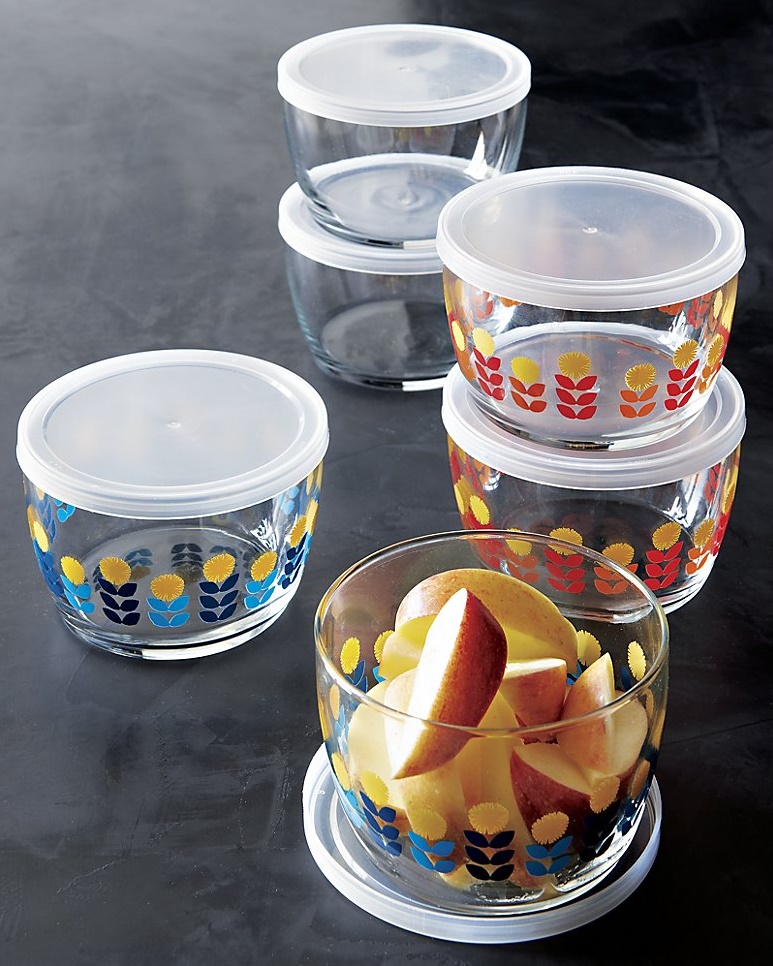 Whether you go with Yellow Bowls, blue tones or a variety of colors, the earthenware pieces below are sure to add a dash of high-gloss vibrancy to the kitchen. Designed by ceramic artist Camilla Engdahl, the bowls are perfect for serving up snacks: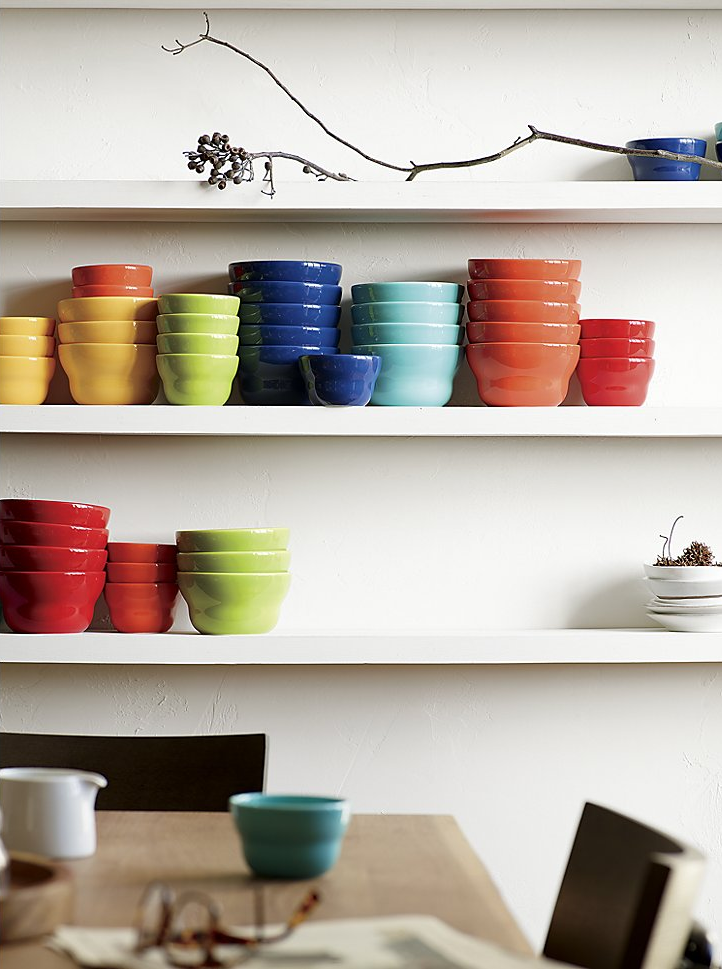 With retro-modern charm, this Set of 4 Dots Plates combines the round forms of the pattern with the square shape of the plate for a celebration of geometry. Plus, with the fabulous combination of orange, yellow, green and aqua, eye-catching color takes center stage on your tabletop.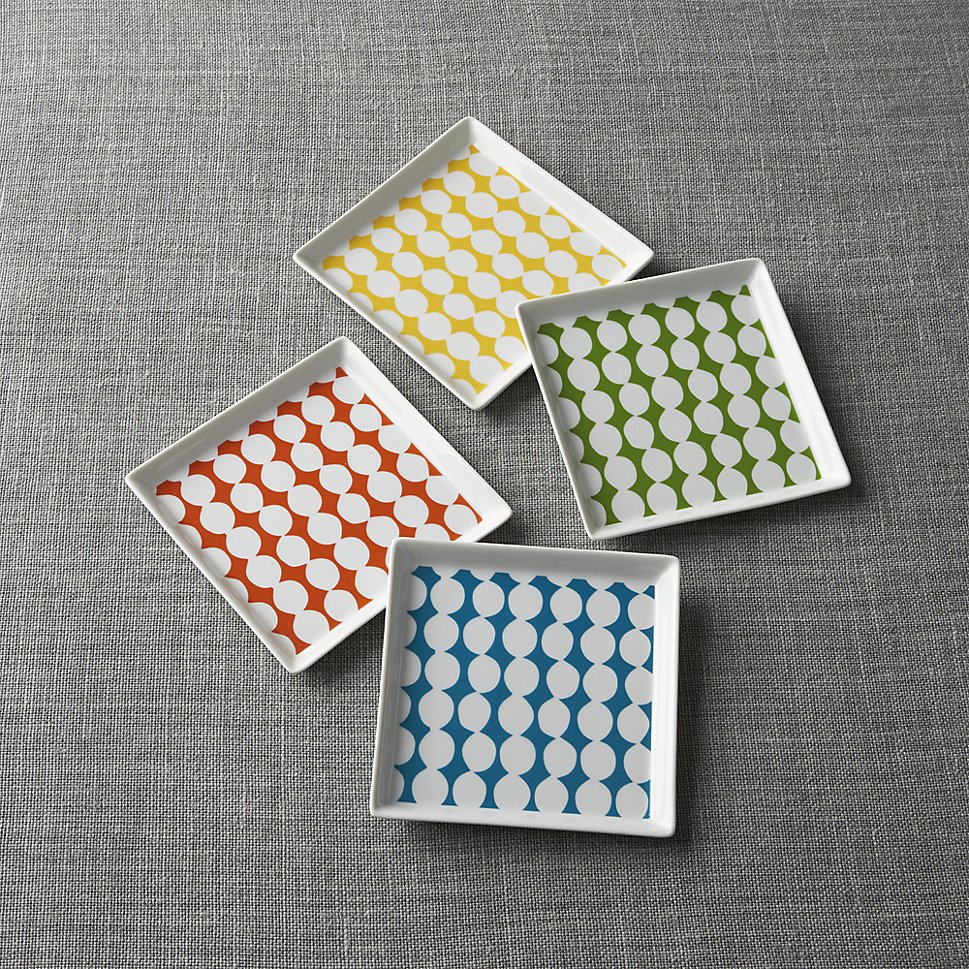 On-Trend Decor from Urban Outfitters
We end today's post with a collection featuring today's top trends. On the menu: delicious patterns, pineapples, palms and abstract art. Basically everything that's blowing up on Pinterest with the creative crowd. Yes, Urban Outfitters has taken note of these growing trends, and we're loving the results. Below we see the DENY Designs Wooden Tray, available in a variety of patterns, including Grapefruit by Bouffants and Broken Hearts: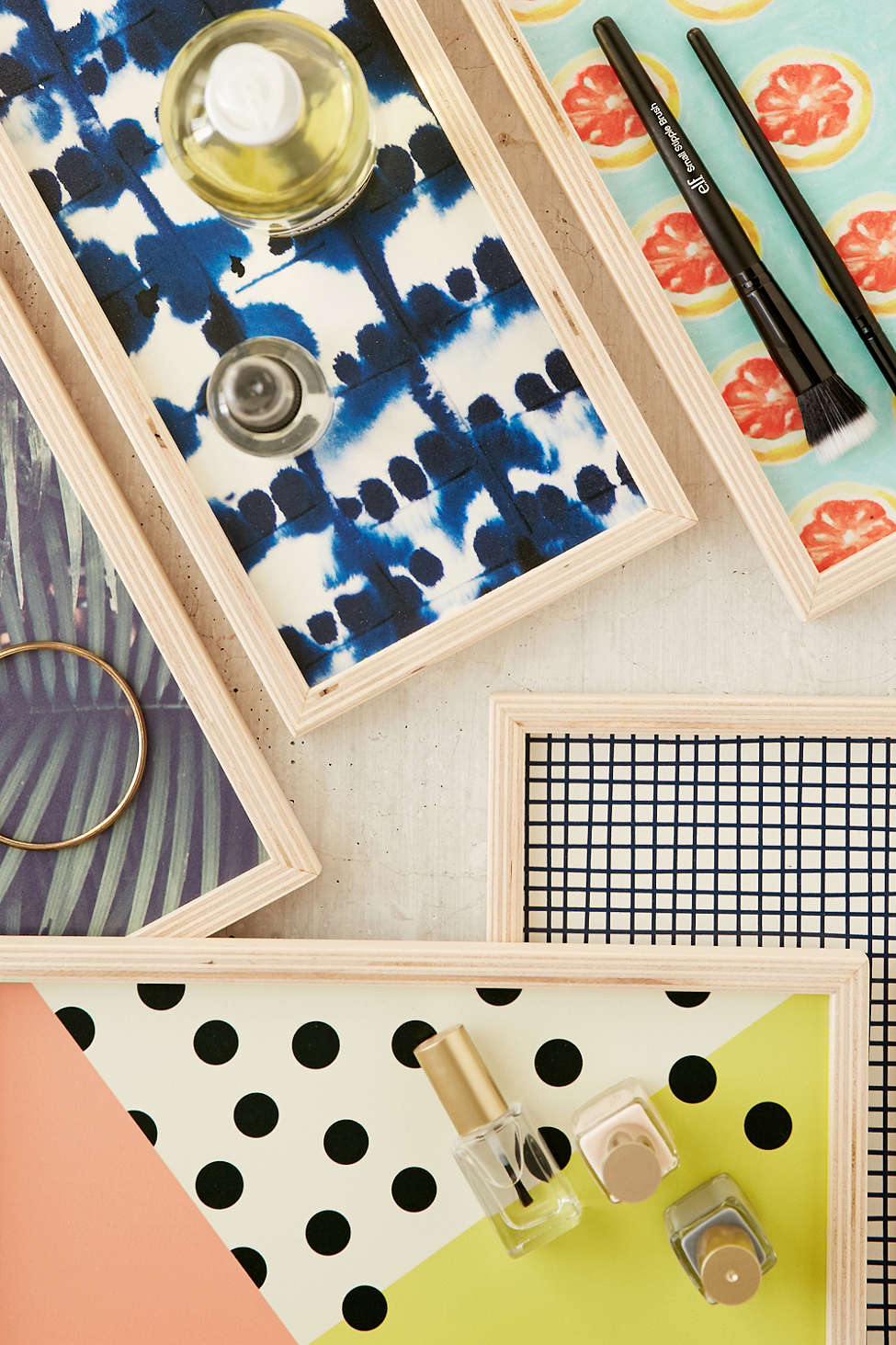 Is there a piece of produce that's currently trendier than pineapples? We think not! That's why the resin Pineapple Sculpture is the perfect piece of decor for your tabletop, whether it rests on your nightstand or serves as the focal point of your dining set: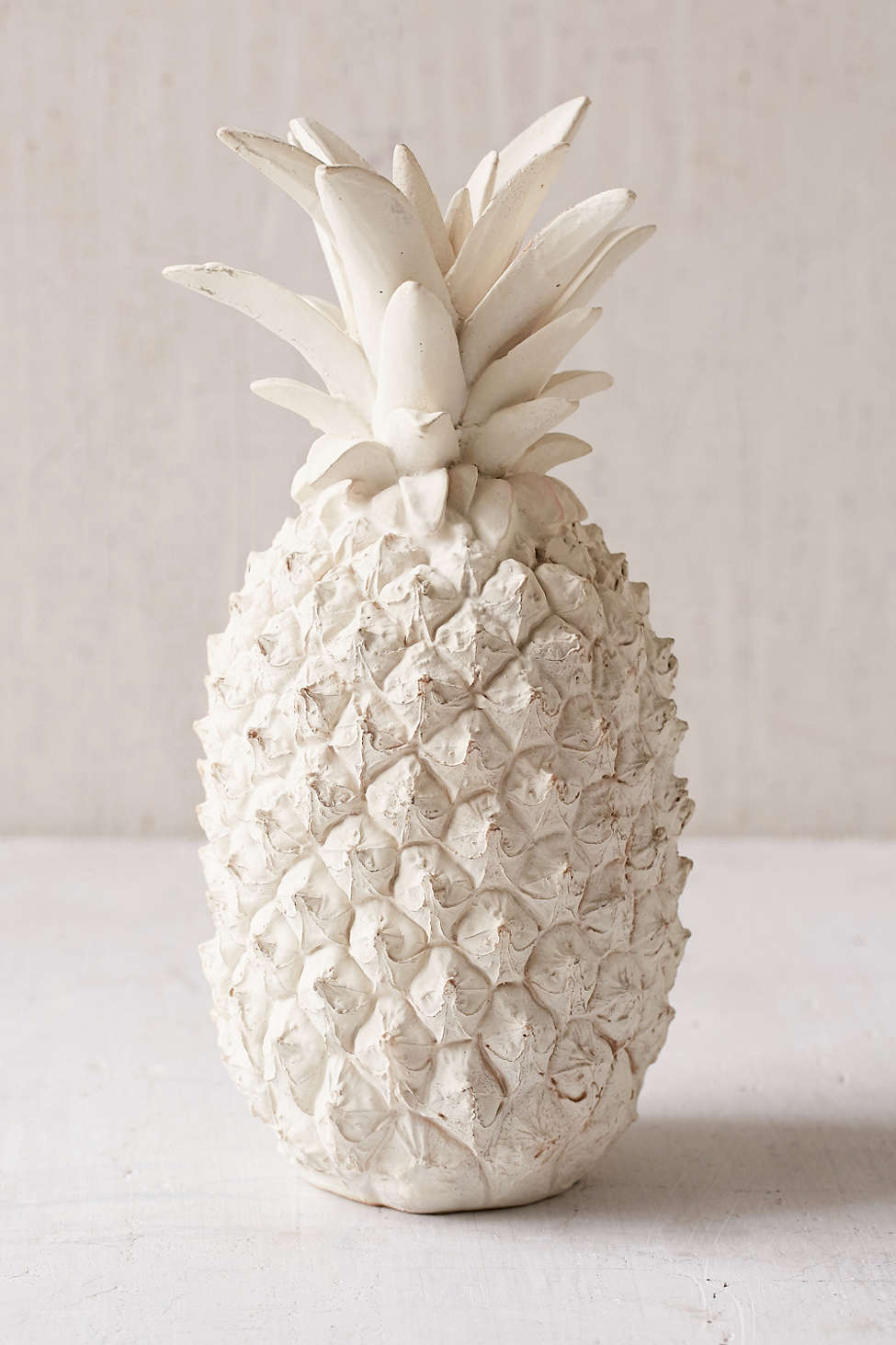 Oh tropical plants, how we love thee! Thank goodness Urban Outfitters is celebrating them through wall art. This George Byrne Green & White #2 Art Print can be purchased as is or framed, and the framing options are plentiful.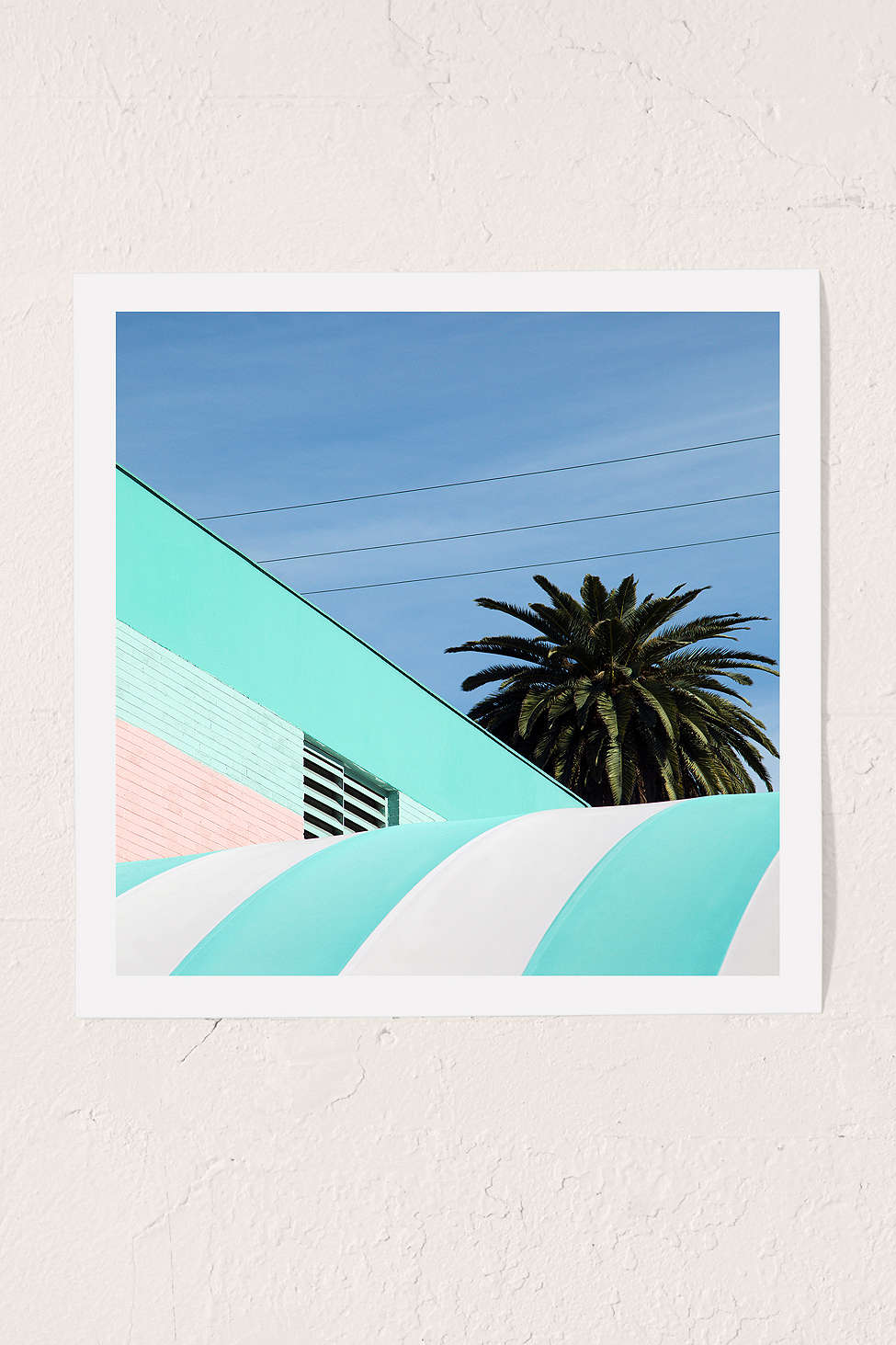 Abstract art is going strong, especially when it features playful forms that channel the boldness of Memphis-Milano design. Urban Outfitters consistently works with today's top artists and designers to create affordable modern pieces, and this Cocolia Studio An Abstract Day Art Print by Mireia Ruiz is a shining example of innovative modern art. Like the piece above, this work can be purchased either framed or unframed.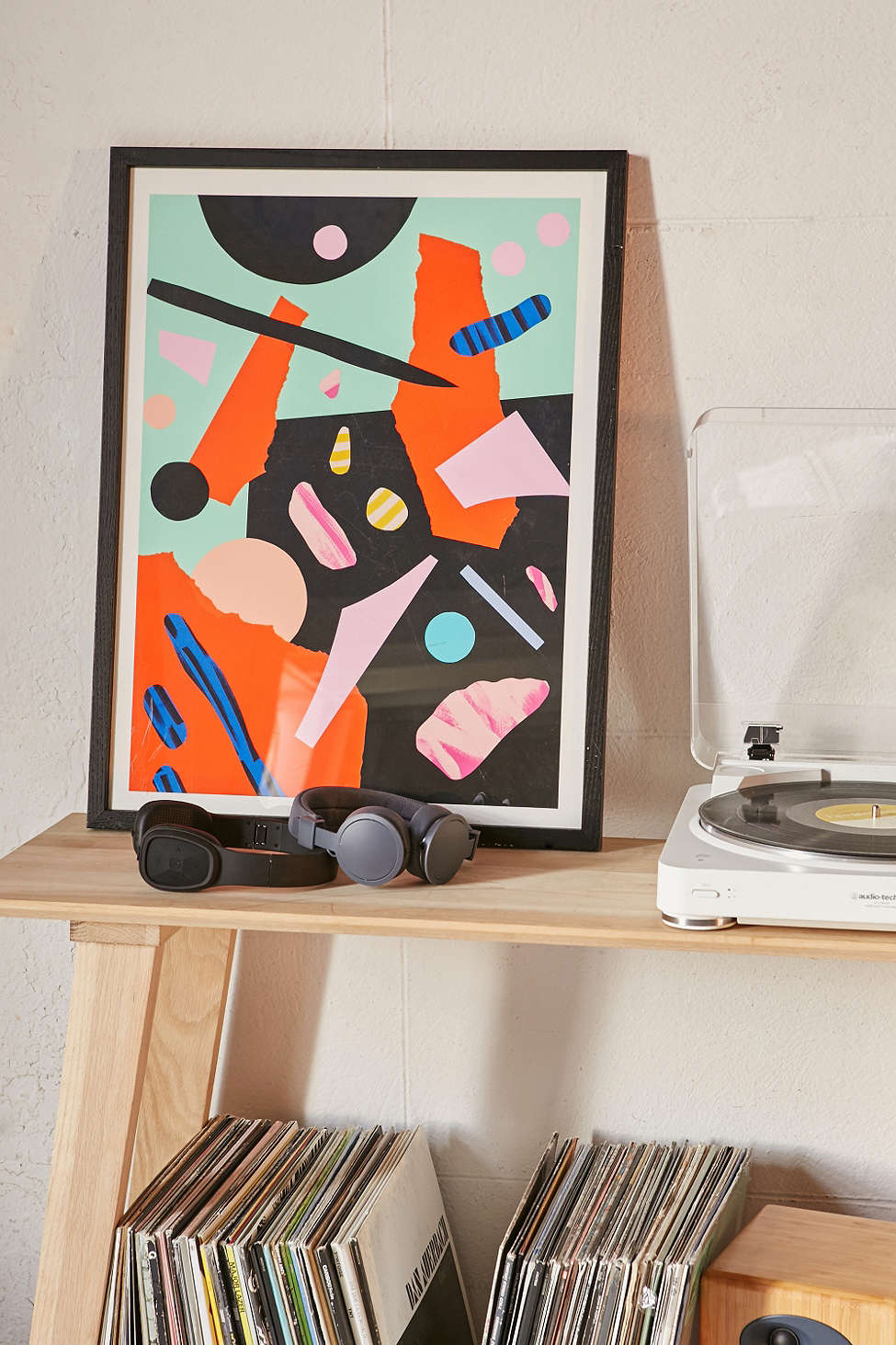 And it's not just the products that are on-trend, it's the styling as well. Houseplants, anyone? Below we see the Ari Performated Metal Coffee Table: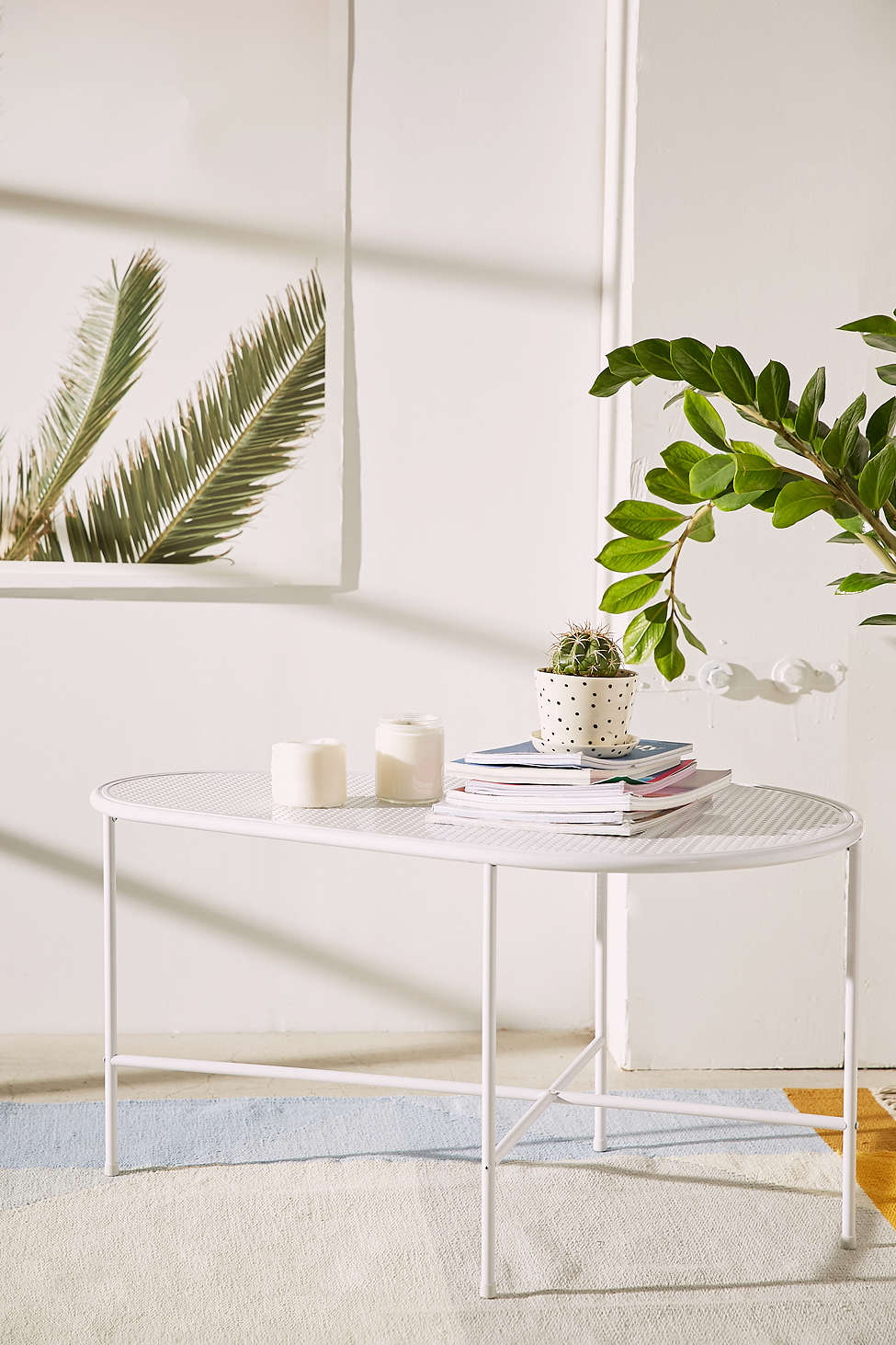 When it comes to today's featured collections, do you have a favorite? Do you prefer lush plant motifs, hotel-style elegance, colorful kitchenware or on-trend treasures? Share your thoughts by leaving a comment below…