You might not always pay much attention towards redoing the bedroom or even when you are planning for a new one in your home. But it is important that the nursery you create for your little one is smart in its design, gets the basic things right and is safe for both the kid and the mother. It needs to be a room with the right temperature and ventilation. There are plenty of things beyond just aesthetics that you need to consider before choosing the right look for the nursery. But once you have those things sorted, it does not hurt to get the visual aspect of things spot on as well!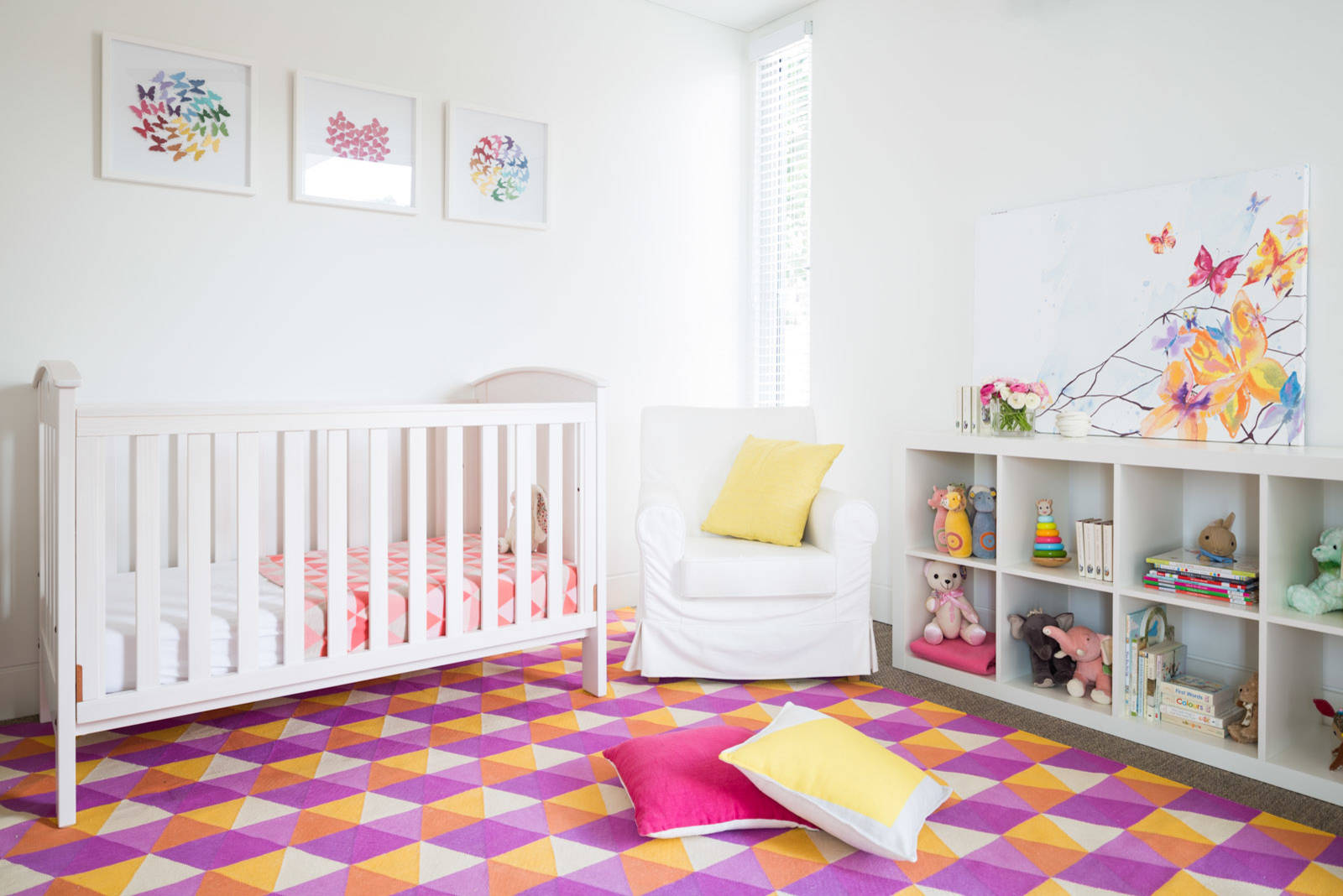 Despite your little one being far too young to notice, you will be surprised to know that science tells us that using the right colors in the nursery plays a major role in their development. Keep the nursery far too dull and they are bound to get bored quickly while using too much of bright color in the nursery can over-stimulate their brains and leave them restless. A balance between both these elements is the key inside the nursery and that is what we get as we take a look at the top trends shaping nurseries this season –
Serenity is the Chosen Mantra
We always prefer a nursery that has a neutral backdrop and presents a picture of serenity. This allows you to add colors easily to the blank canvas and with a dash of gray and wooden accents you can turn the space into a classy setting that also serves as guestroom. Using light pastels is a trend in every room of the house and this is something that works beautifully in the nursery as well irrespective of whether it is for a baby boy or girl. Keep things uncomplicated and clutter-free for the best look.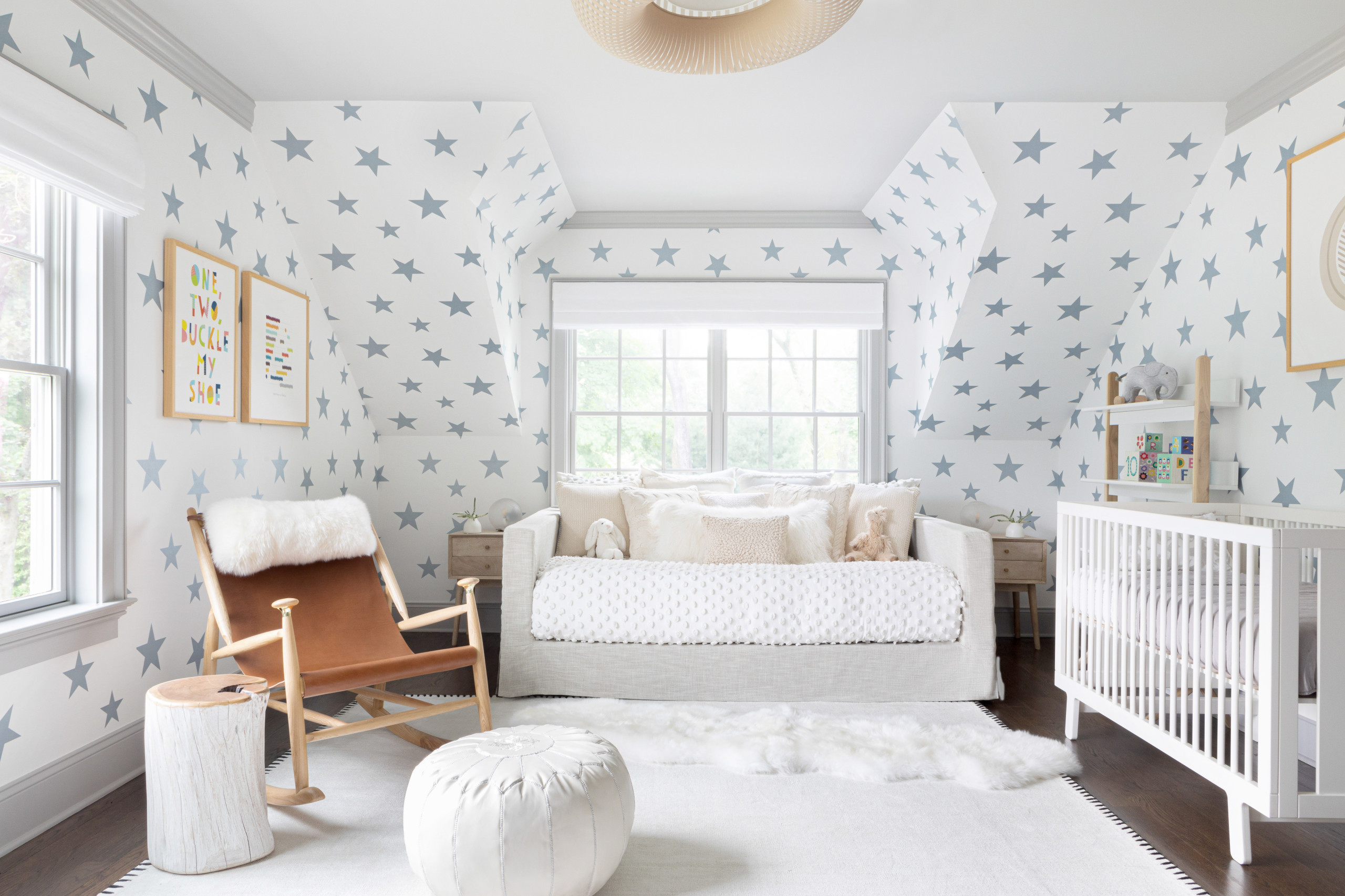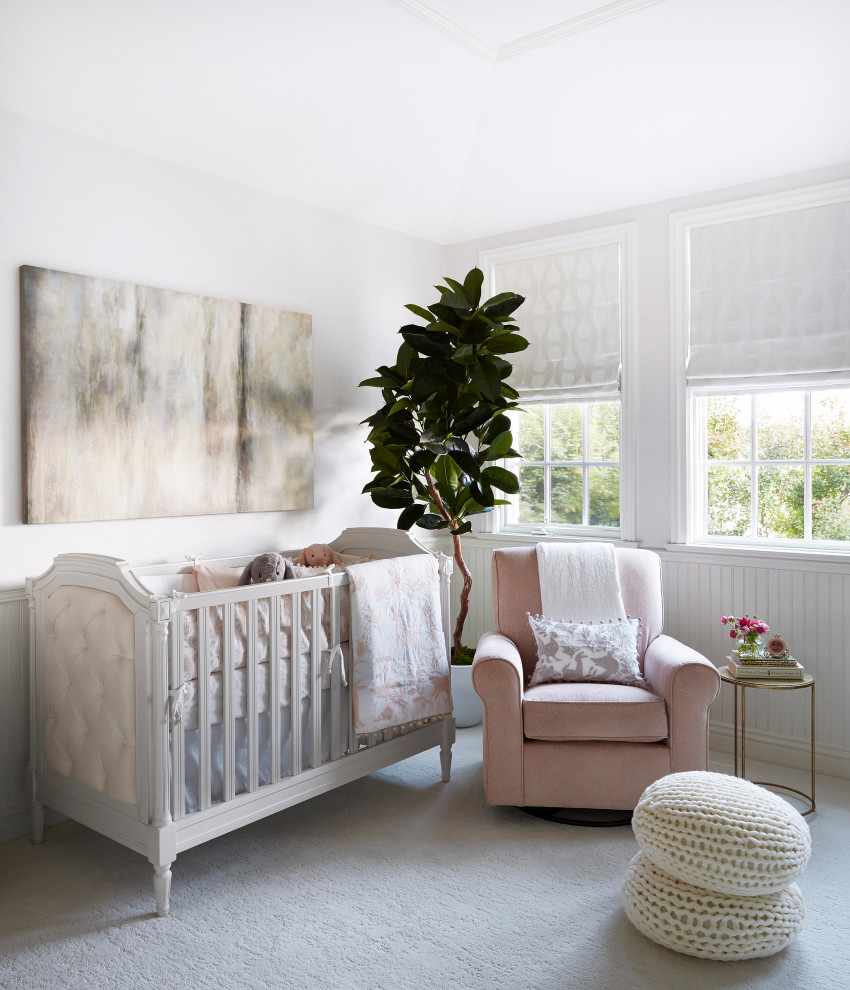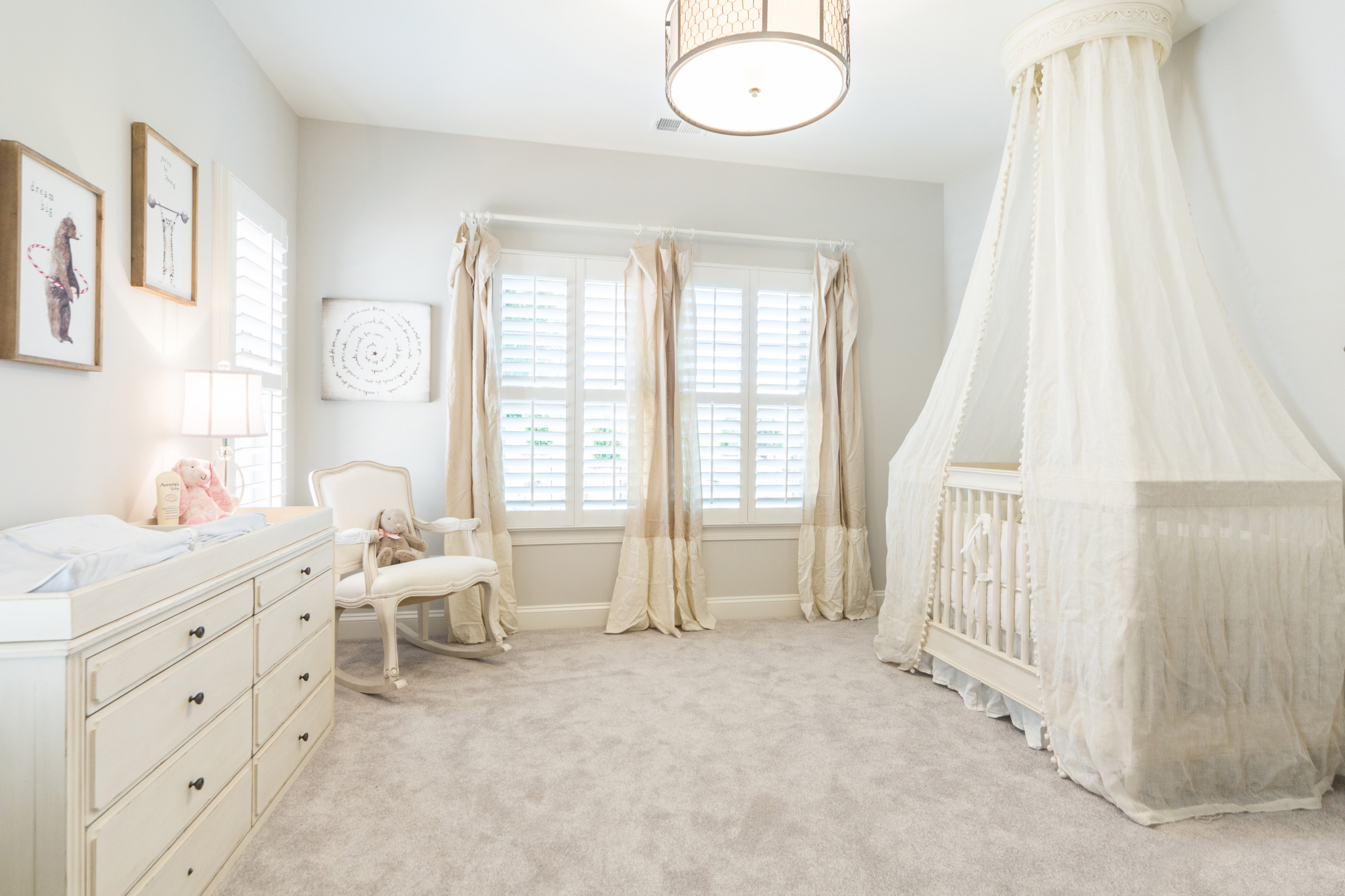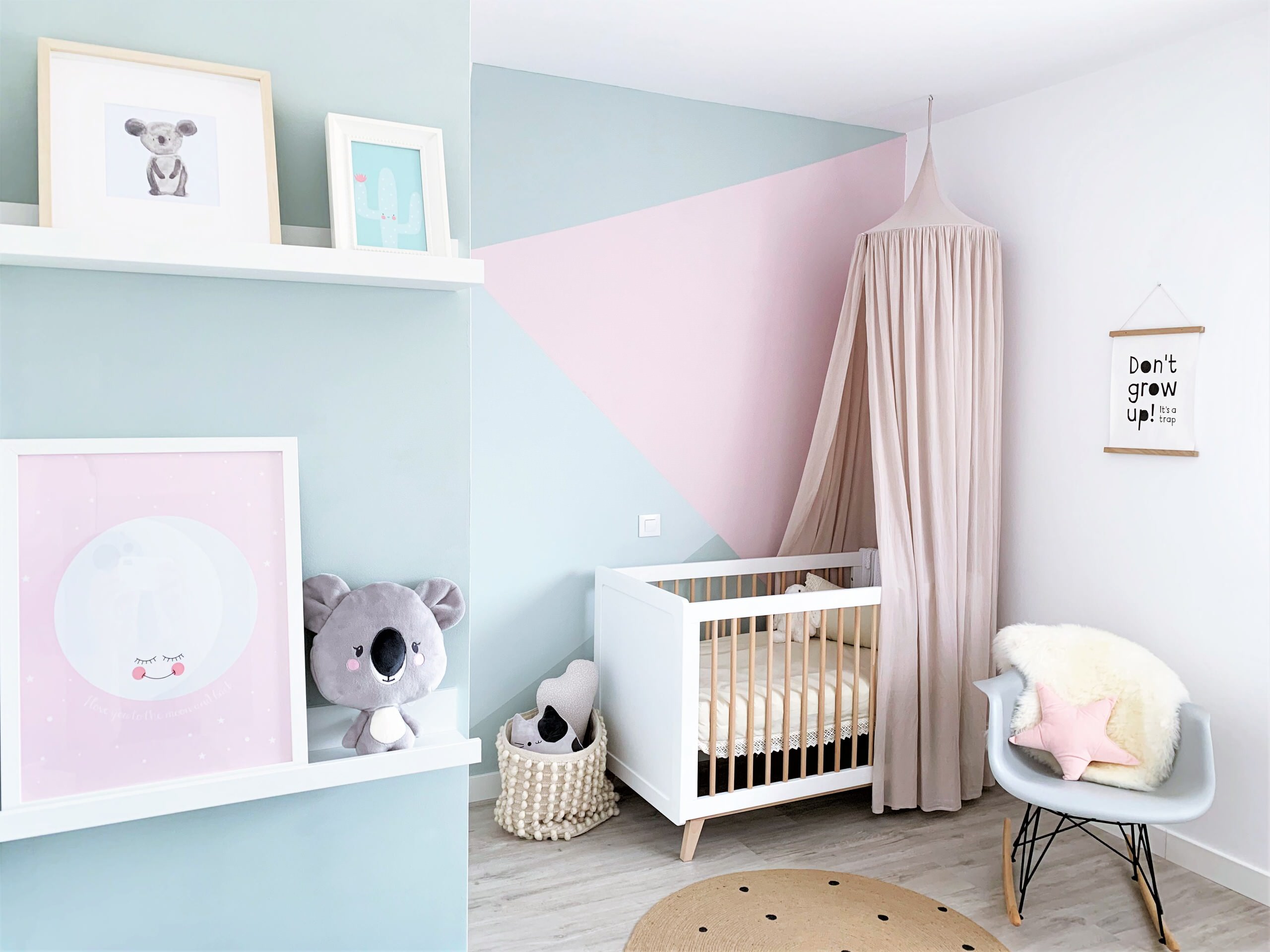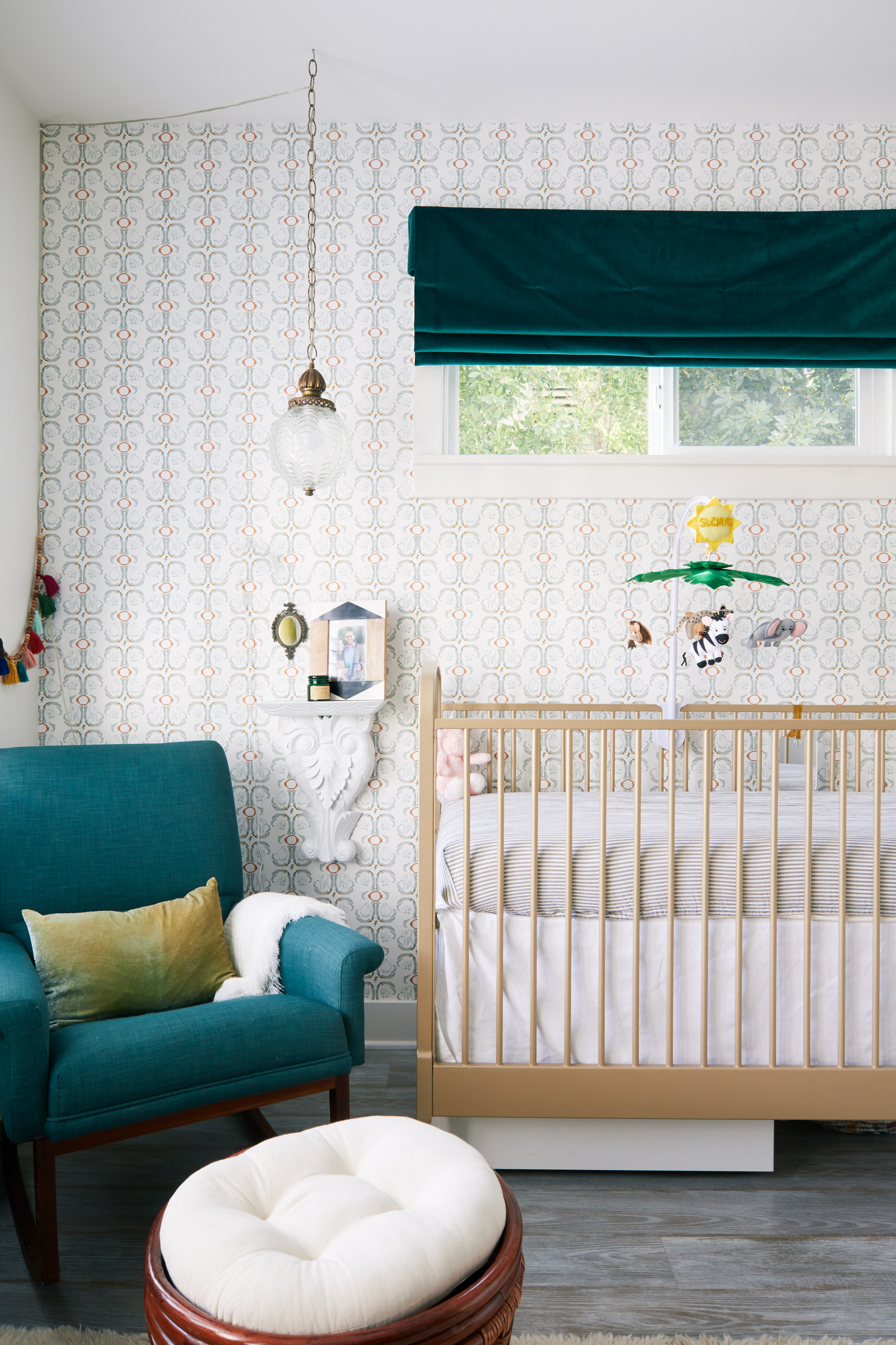 Wallpaper with Animal Prints
A popular choice these days in the kids' room as well as in the adult bedrooms is the wallpaper with natural and animal prints. This is an idea that comes alive even more in the nursery where the wallpaper in animal prints allows you to create a beautiful accent wall with ease. Color here is optional and you can choose between either a wallpaper that is bright and brilliant or one that comes in neutral hues even as it carries gorgeous animal prints.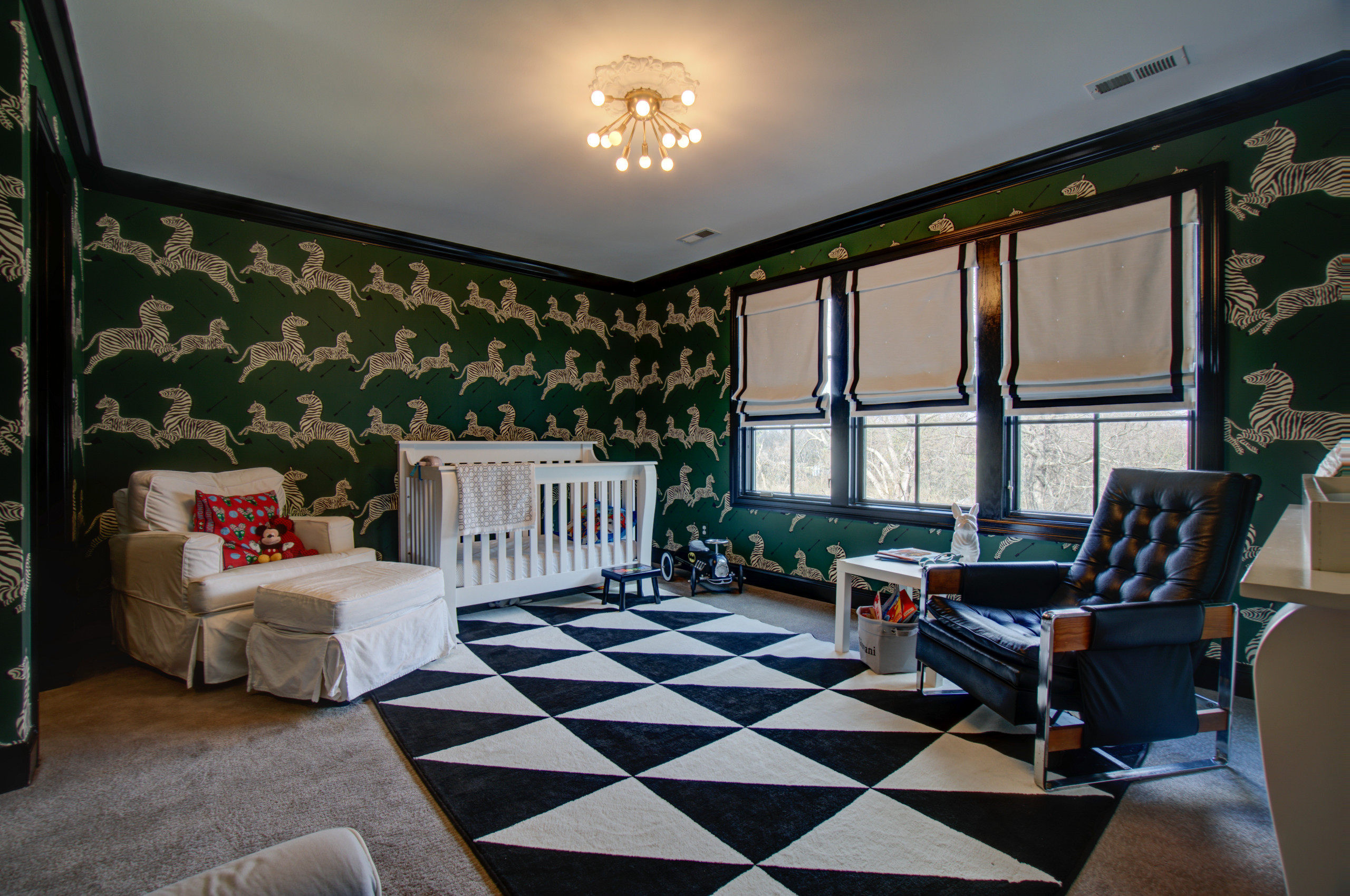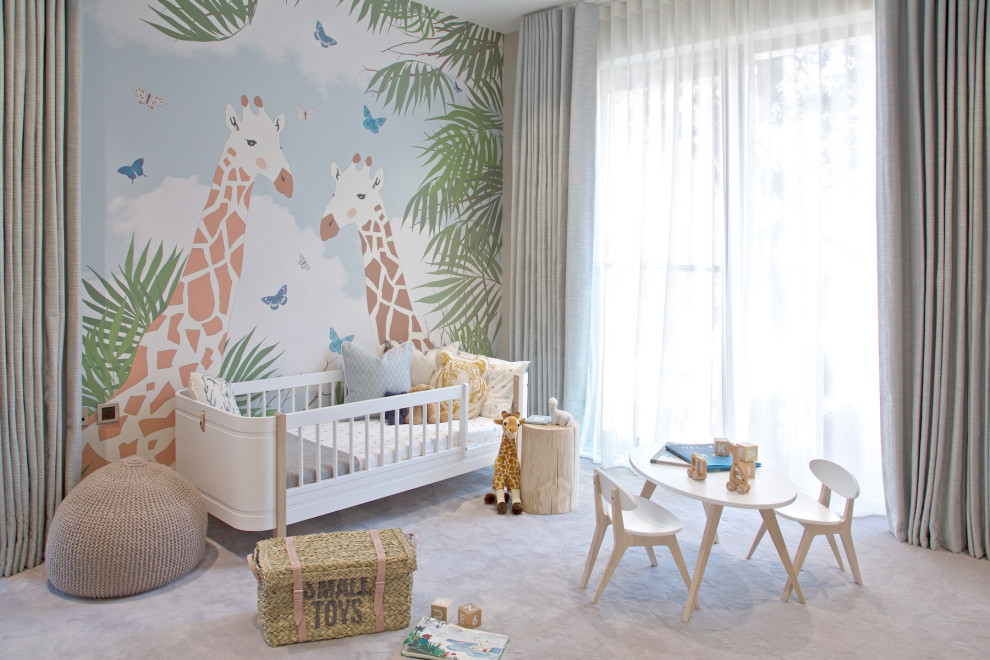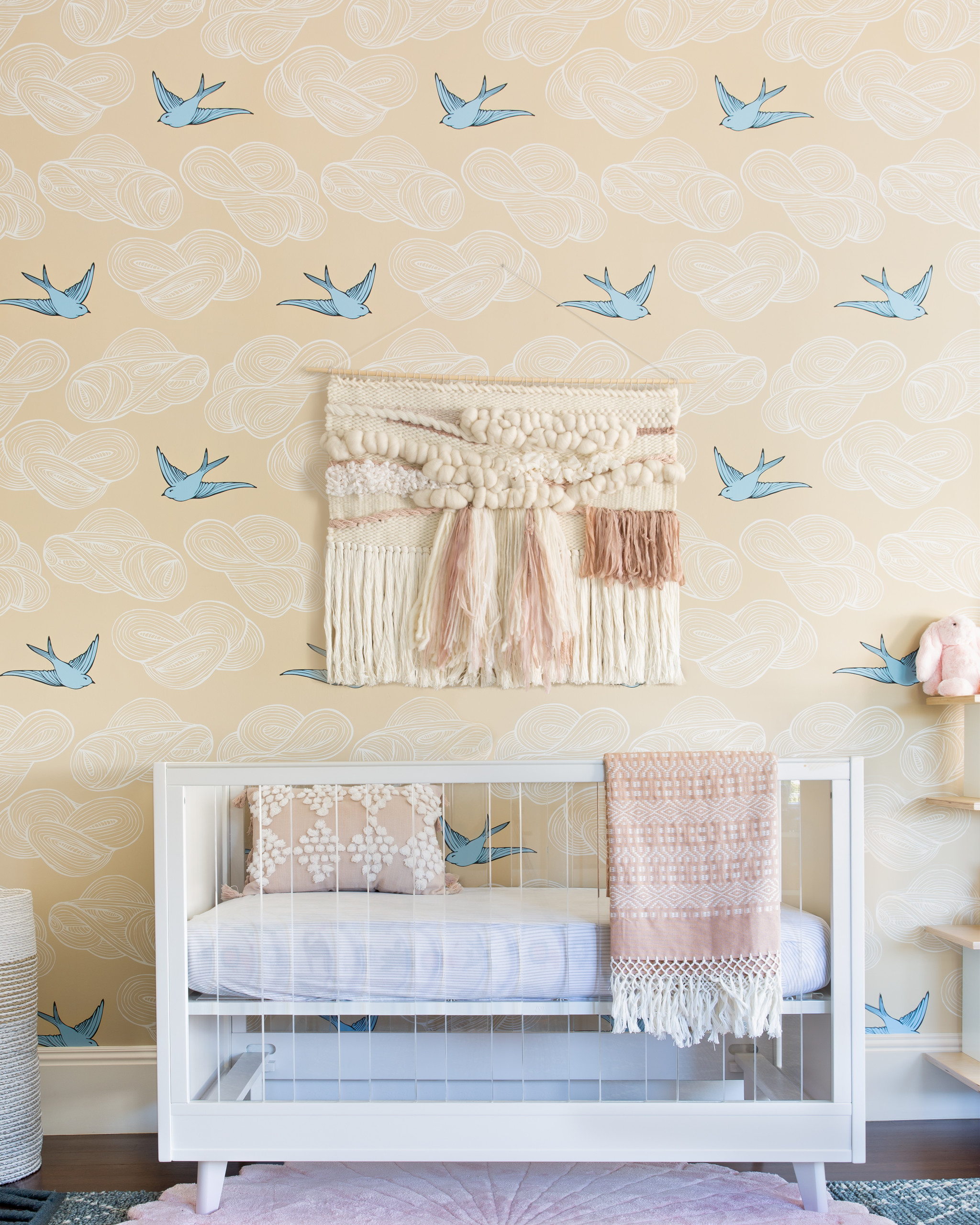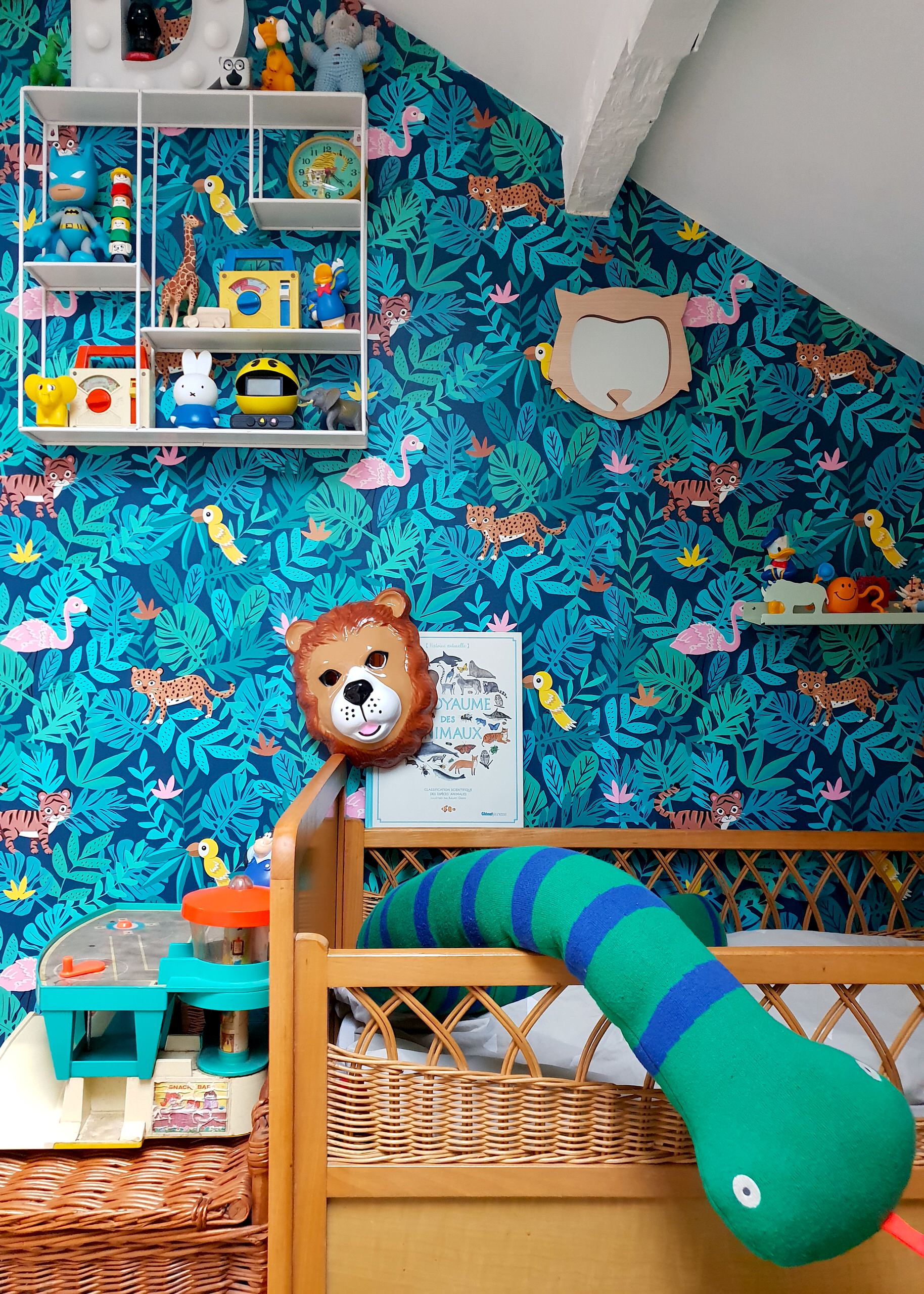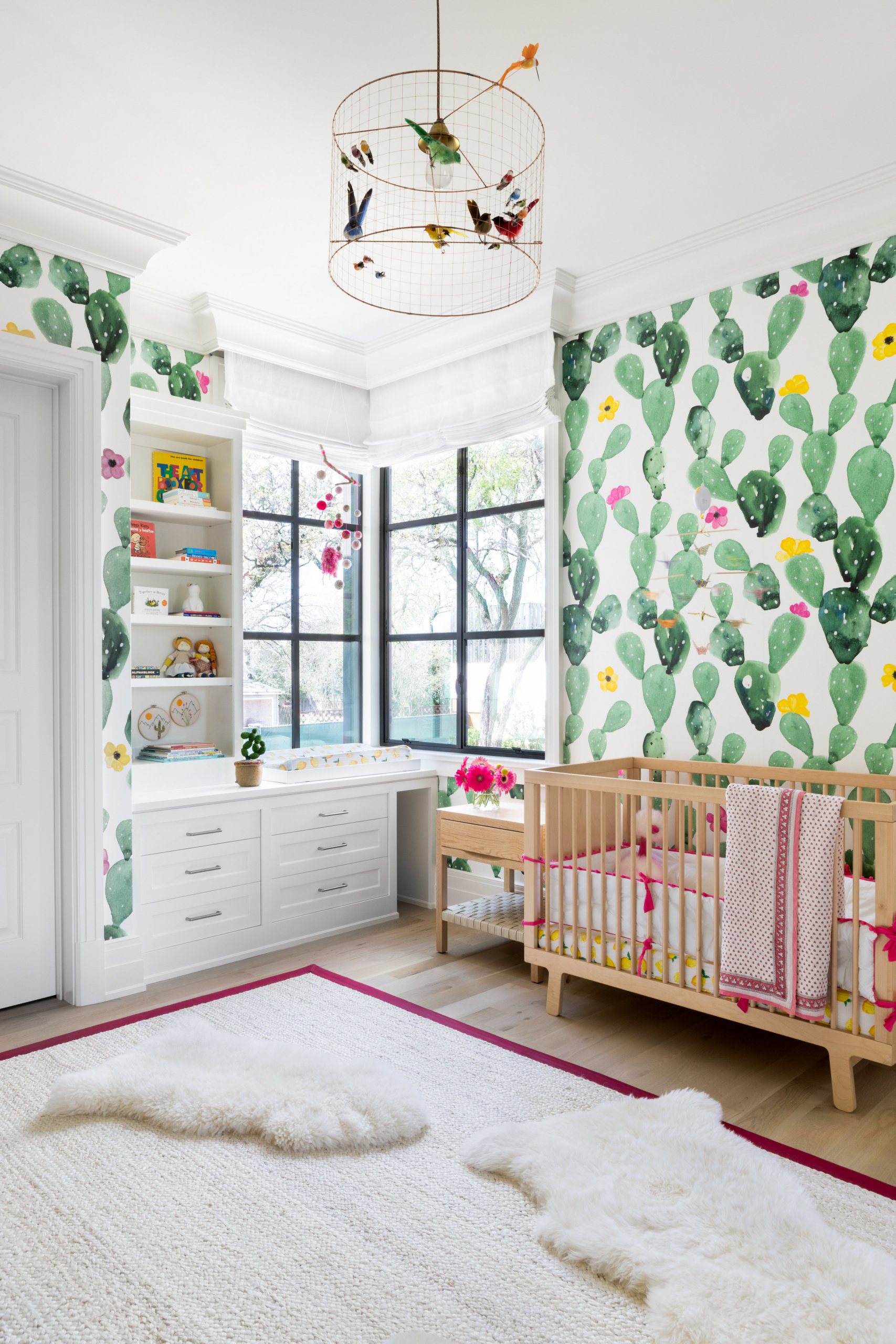 Use the Rug for Color and Comfort
Adding bright pops of color to the neutral nursery does not have to be an expensive affair. You can use a variety of ways to get this done, but the most popular one among them all this season is the colorful area rug. The smart rug can bring in both color and pattern with ease and you will not have to splurge a fortune on this little makeover idea. The moment you feel the rug is overstaying its welcome, just move it out for a trendier option.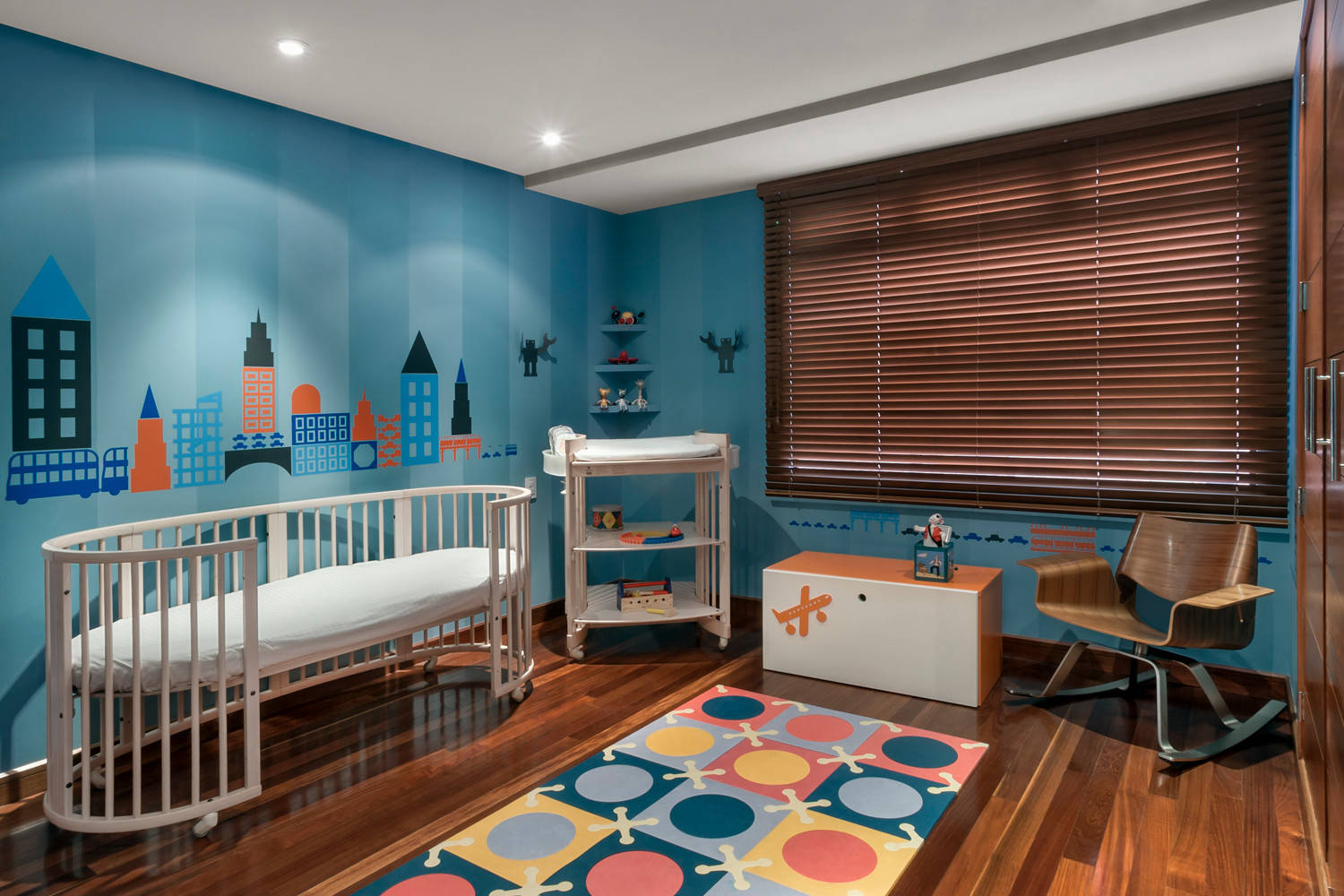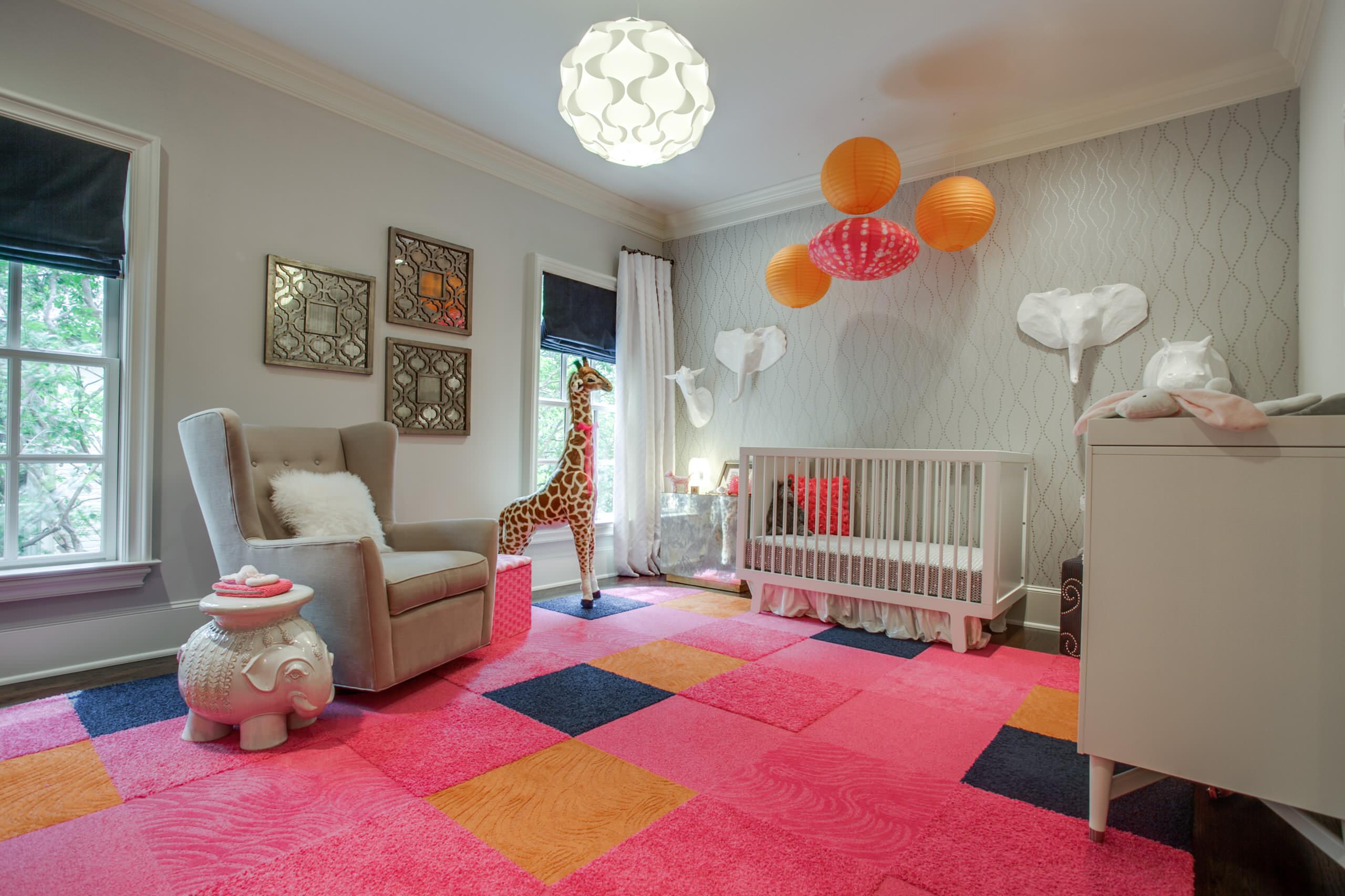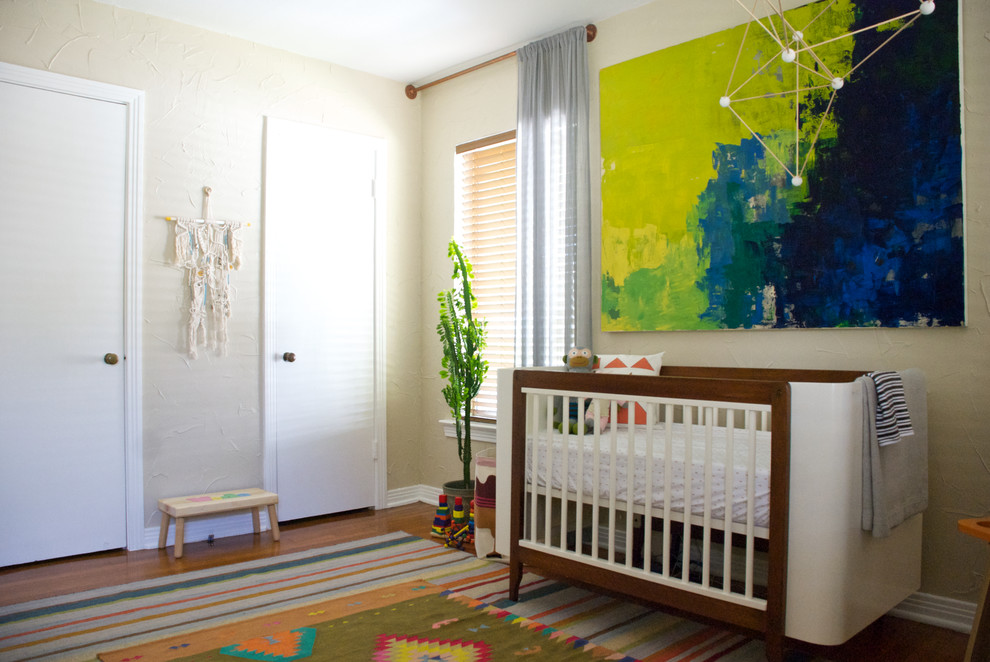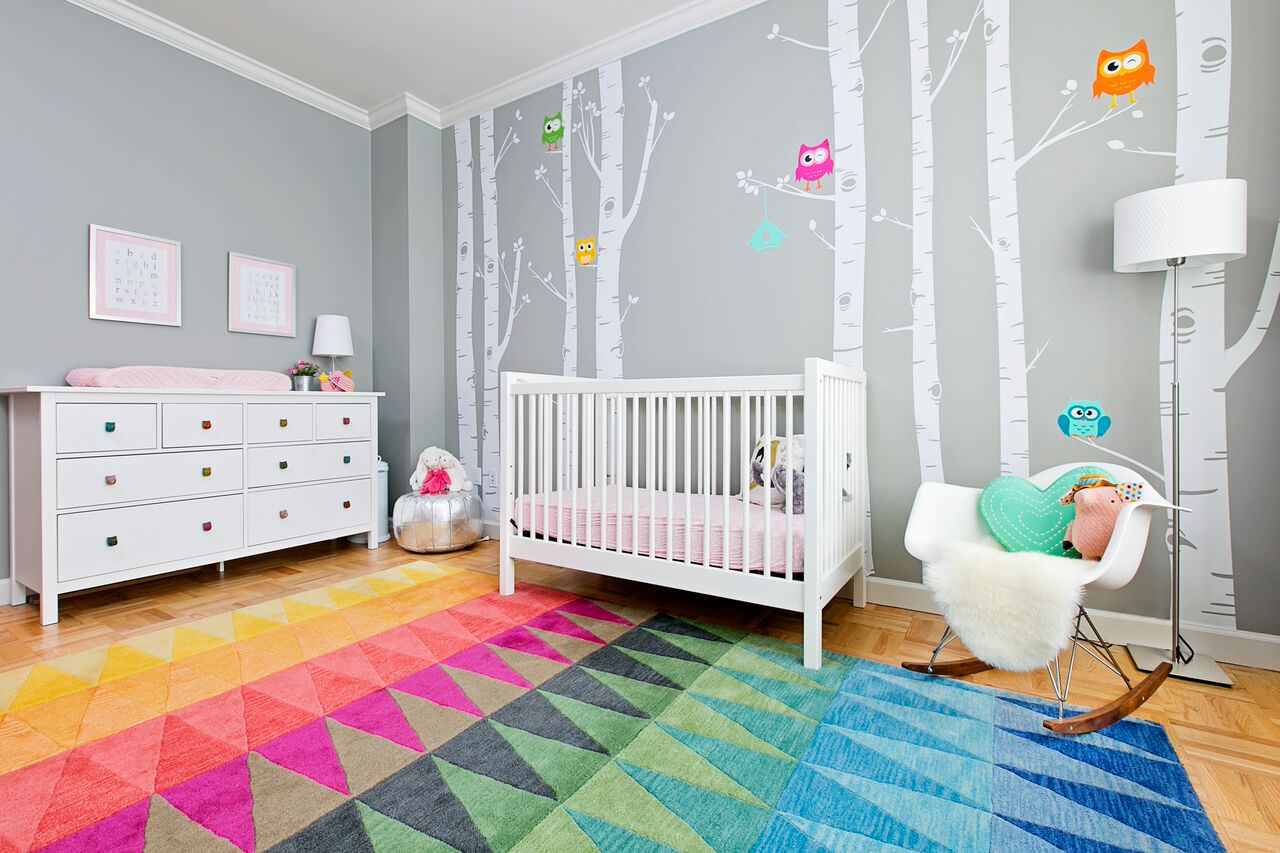 Chic and Feminine
Even in the boys' nursery, do not hesitate to use colors that are a touch feminine and style that veers more towards softer shades and flowery overtones. Of course, this is a style that looks much better in the girls' nursery and combining whites and light grays with pastel pinks and gentle blues is the perfect way to complete these elegant spaces. Soft fabrics and indoor plants can complete this delightful space.