A pop of color sets a joyful mood in any home and fills it with life. It also gives a punch of brightness and some good vibes. Colorful painted furniture often suggests an eclectic interior design theme. However, minimalist homes also use accent furniture to balance the muted motif. The best colorful painted furniture ideas are styles that never go out of season.
If you want to create your own design, you will never go wrong with some furniture pieces. Colorful sofas, accent chairs, tables, dressers – the possibilities are endless!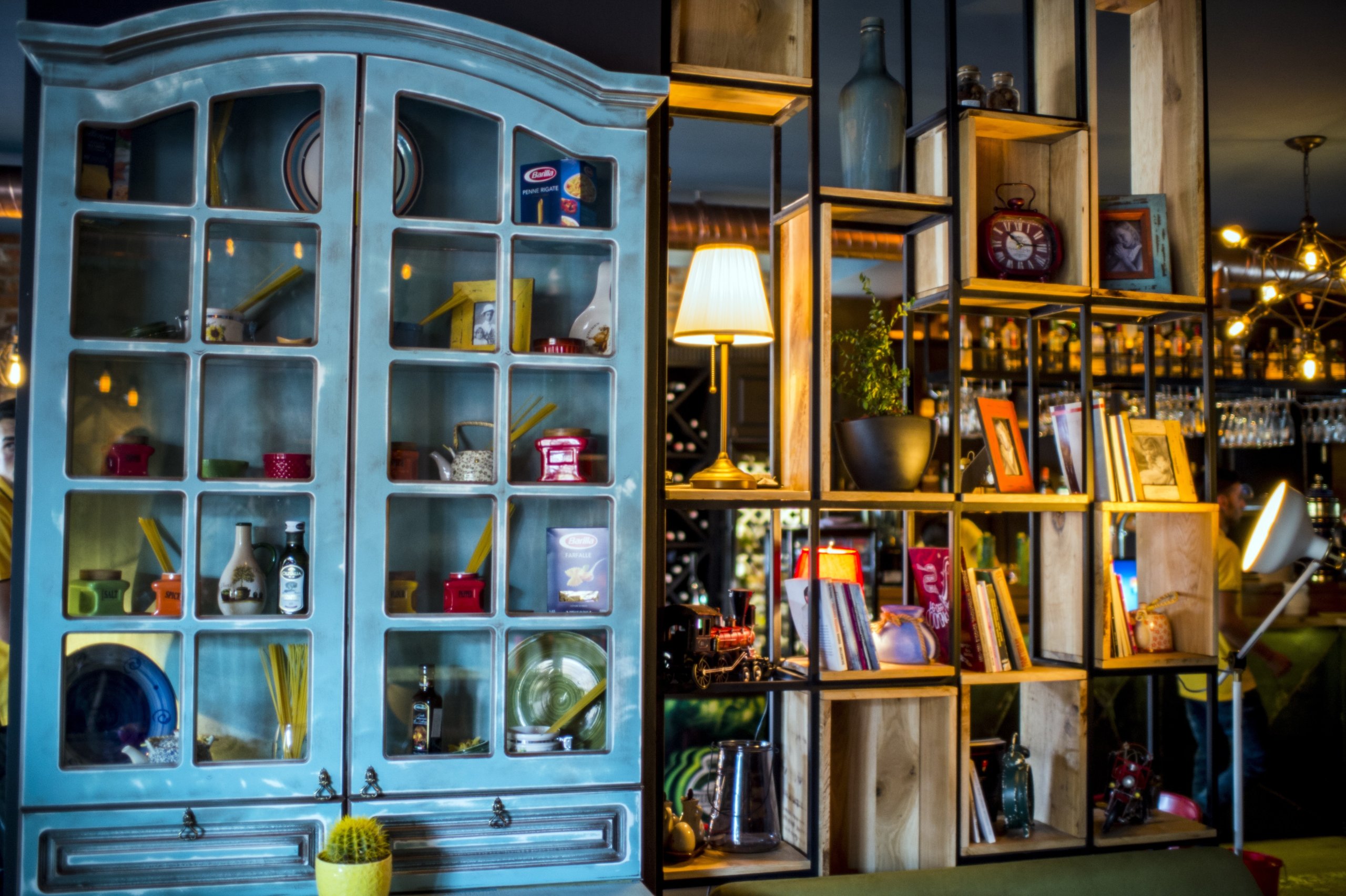 So, here is our collection of the best colorful painted furniture ideas to perfect your room.
Blue Vintage Dresser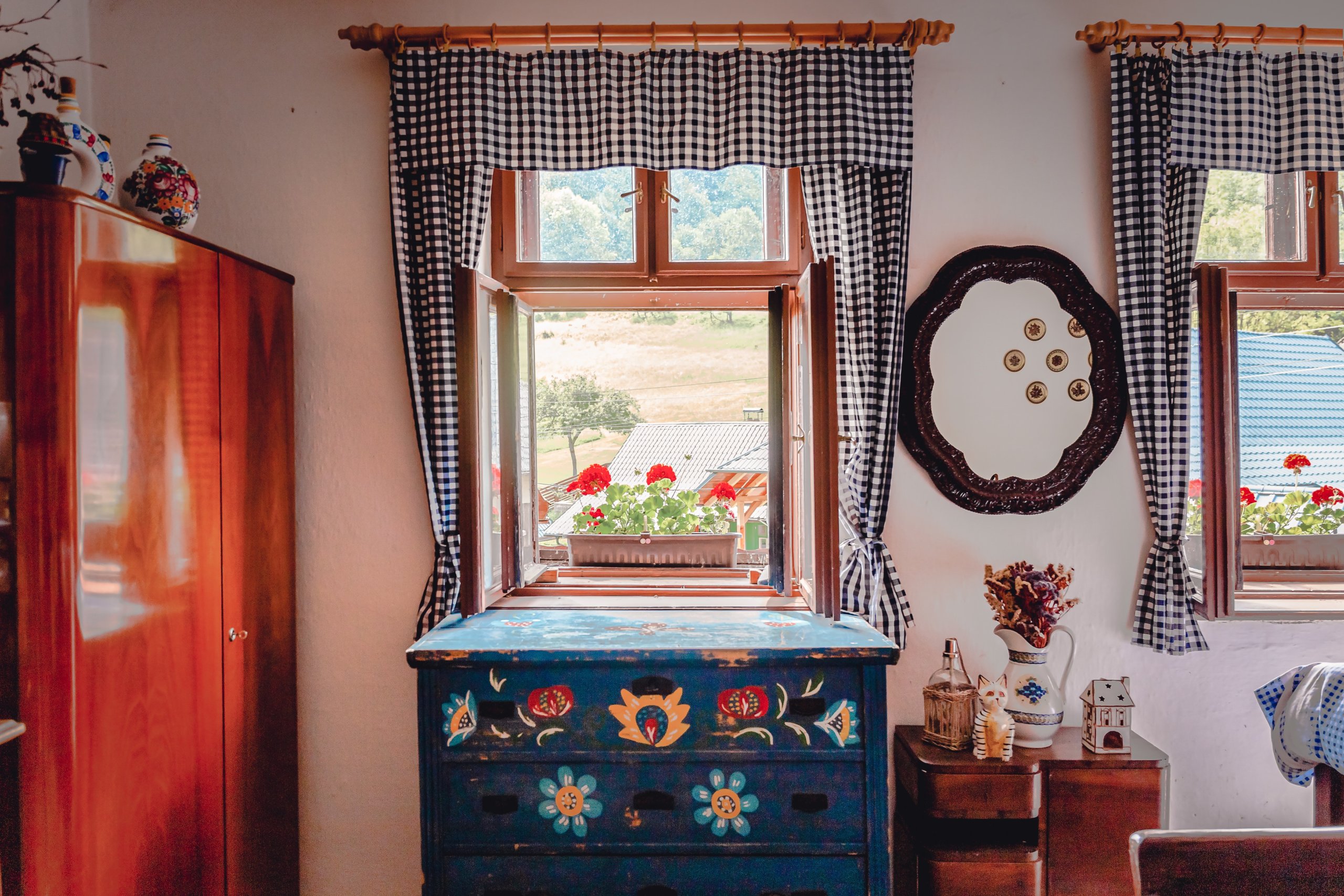 Natural and earth tones often suggest a country classic and rustic fashion. They are also a bit polarizing, neutral, and sometimes, dull. But with the right accent, it creates an intriguing and sophisticated appeal.
This wooden dresser forms a focal point without breaking the room's rustic character. It also brings a subtle appeal with its clean line and worn paint finish.
Furniture with Patchy Paints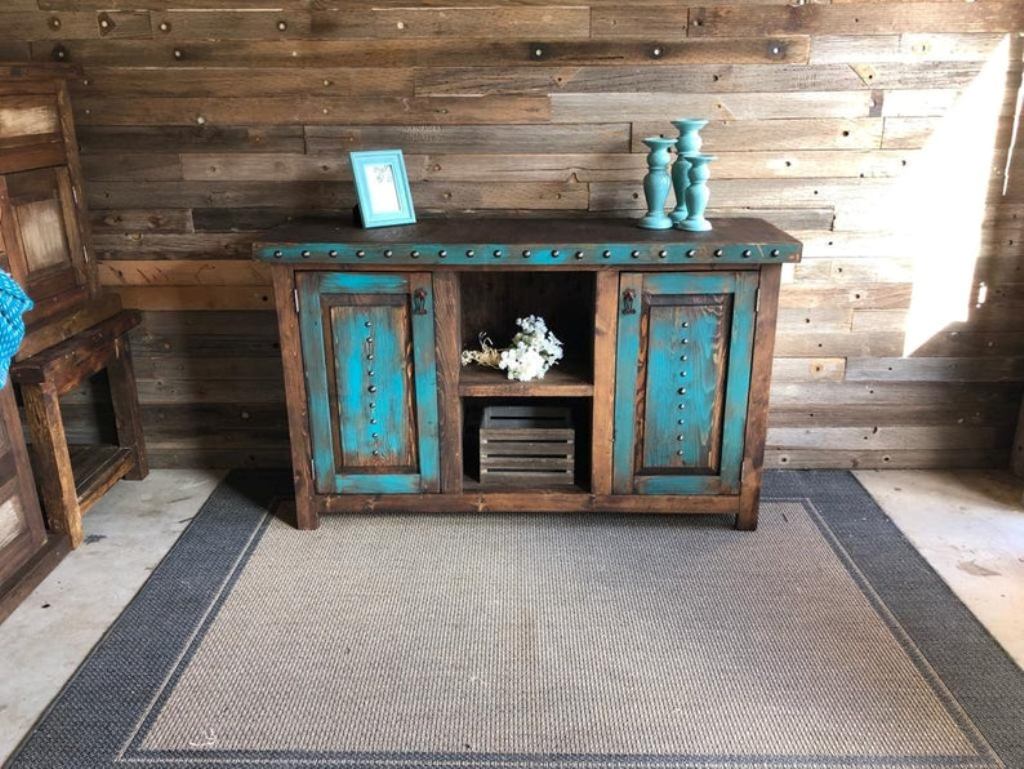 There's no need to go with full coverage paints for a striking statement. You can also work with flaws and turn it into a fantastic design. Worn and patchy furnishings can still be redeveloped into something beautiful with the right painted furniture ideas.
This handcrafted cabinet brings out a traditional vibe with its patchy blue paint. It takes a playful jab of introducing imperfection into the design. The decorative studs finish the look with an industrial, but chic appeal.
Focal Point Shelves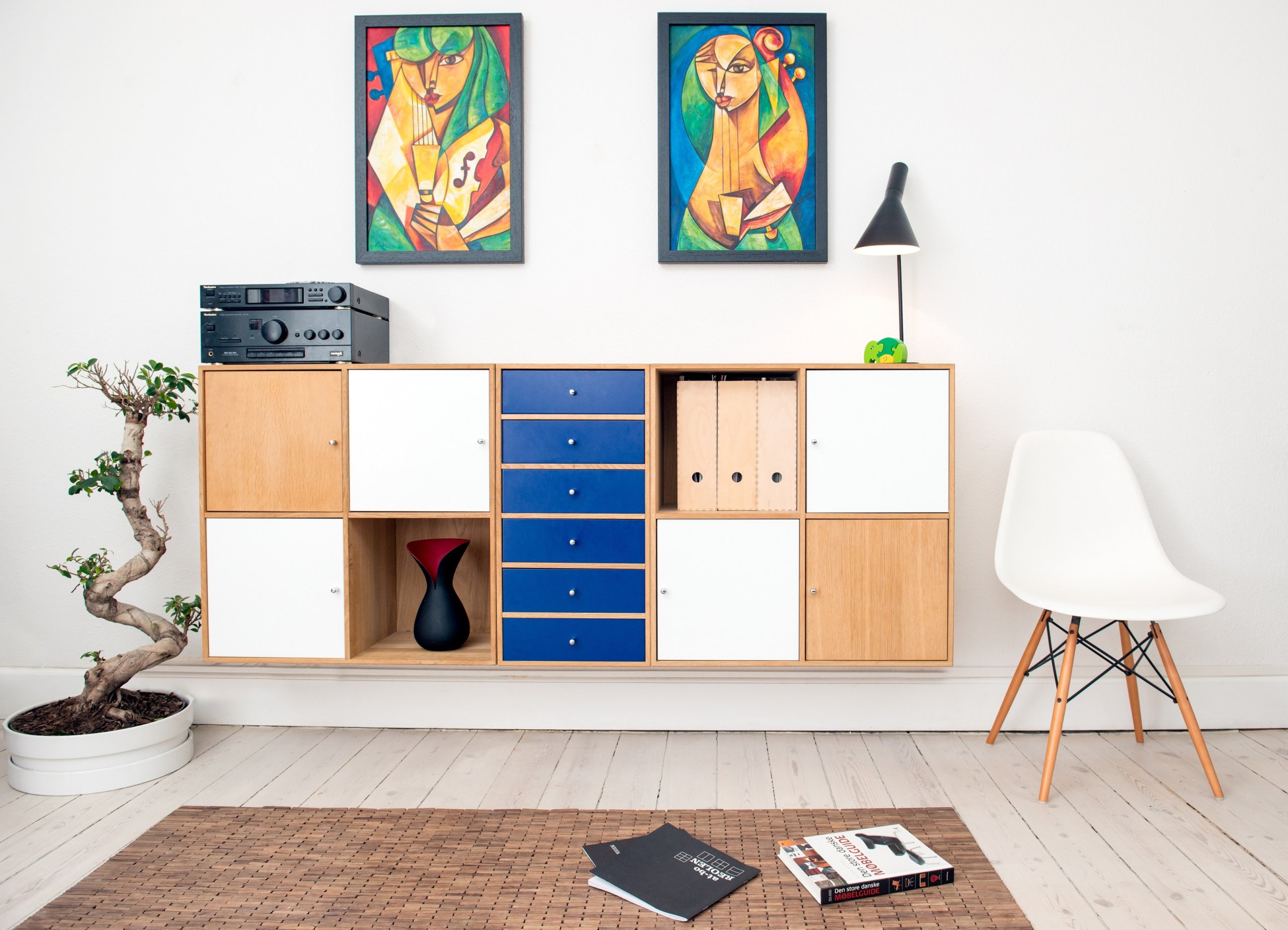 An eye-catching element will set attention to the room while breaking the monotony. Bulky and large furniture are excellent accent pieces most of the time, but small furniture also stands out.
Shelves often pose as a room's biggest feature that you can highlight to imbue an interest. This blue vertically stacked drawer stands out from the neutral wall and shelves around it.
Abstract Painted Drawer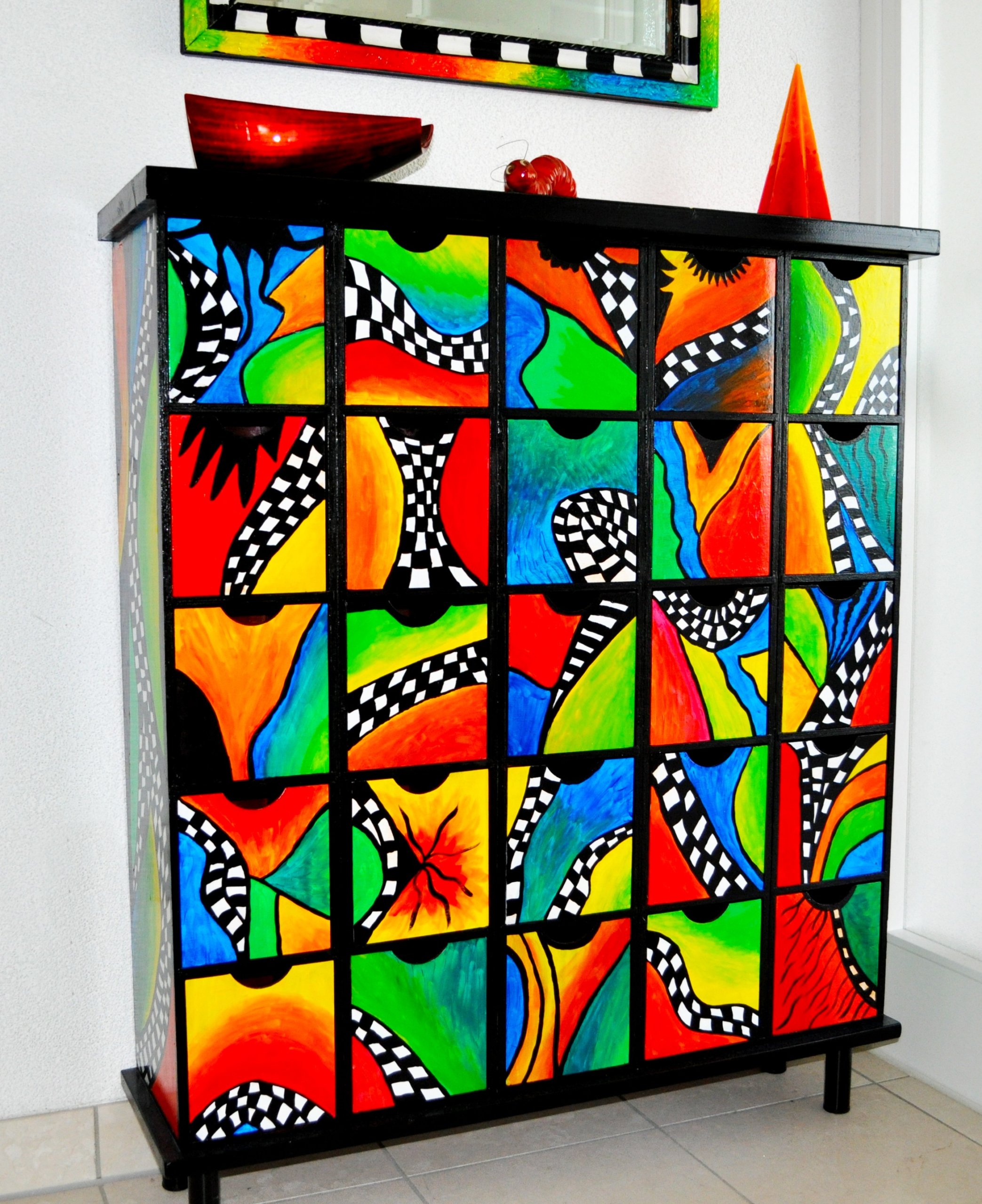 Not many people appreciate abstract art. Fortunately, homeowners today embrace these colorful painted furniture ideas to create an interesting statement in their homes. When designing around vibrant hues, however, remember to work around neutral walls. White walls, for example, highlight the intense design without the cluttered feeling.
Take this abstract art drawer, for instance. Its burst of bright colors creates a vibrant mood, while modern art exudes a youthful eloquence. If neutral isn't your thing, then bring a level of interest with bold and vibrant colored furniture.
Colorful Patio Chairs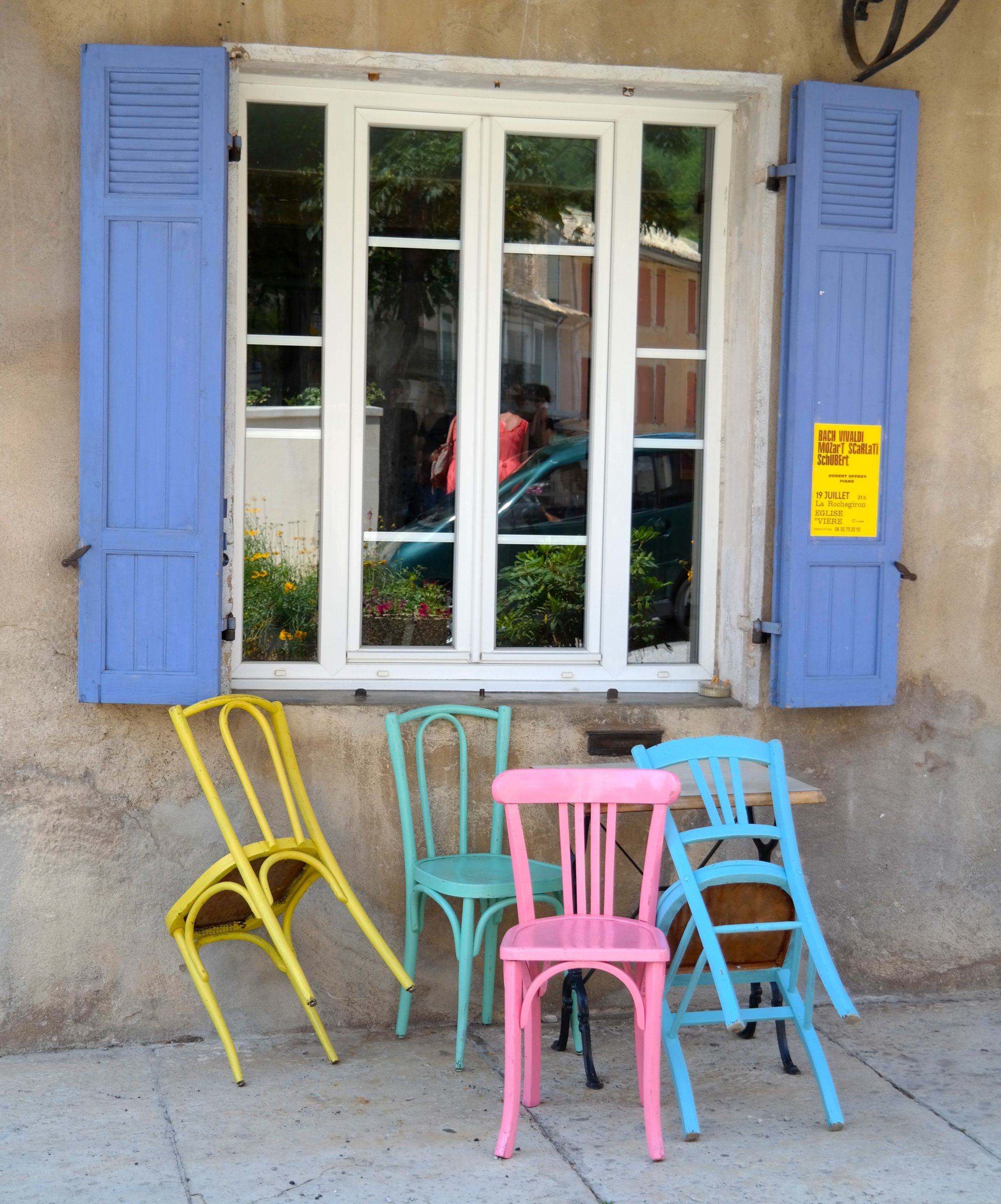 Patios are not limited to lush green and natural brown. Adding a splash of colors to your front porch also creates a welcoming vibe. So, revive a dull porch with inexpensive spray paints on your furniture.
Colorful outdoor chairs are safe ways to convey a warm welcome. These various shades of chairs are a dainty little addition to any dull outdoor space.
Upcycled Nightstand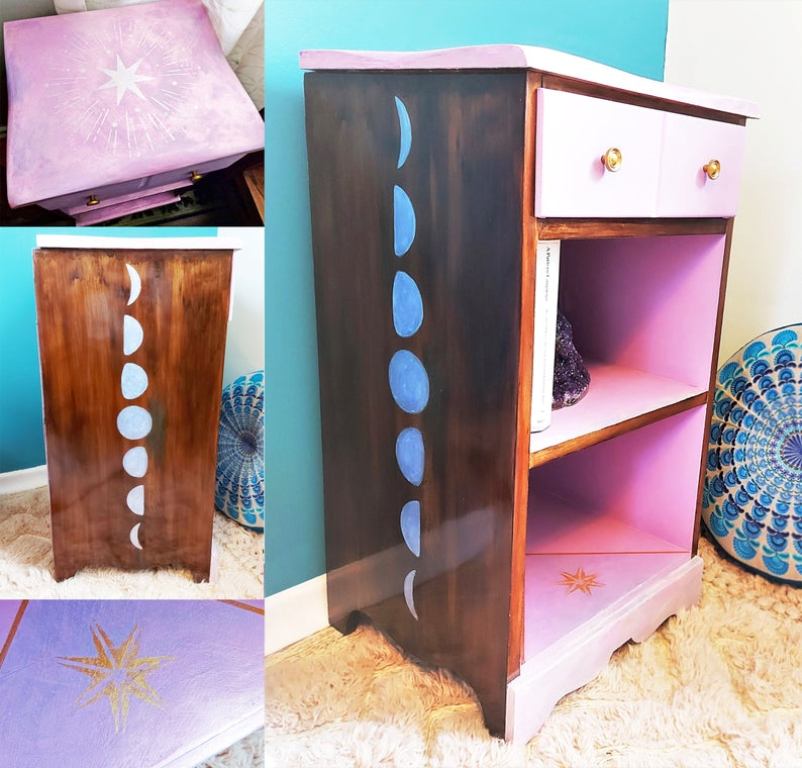 Subdued pastel furnishings also make great colorful painted furniture ideas. It creates a comfy place owing to its relaxing feel. Plain side woods and painted interior drawers are a modern trend. People incorporate this trend into their furniture upgrades today. Like them, you can also revamp your outdated furniture with funky colors to revive its beauty.
Shove this Boho bookshelf into your little one's nursery to make a stunning piece of furniture. This beautiful shelf is a functional furnishing that will add detail (and more storage) to the room.
Nursery Room Fantasy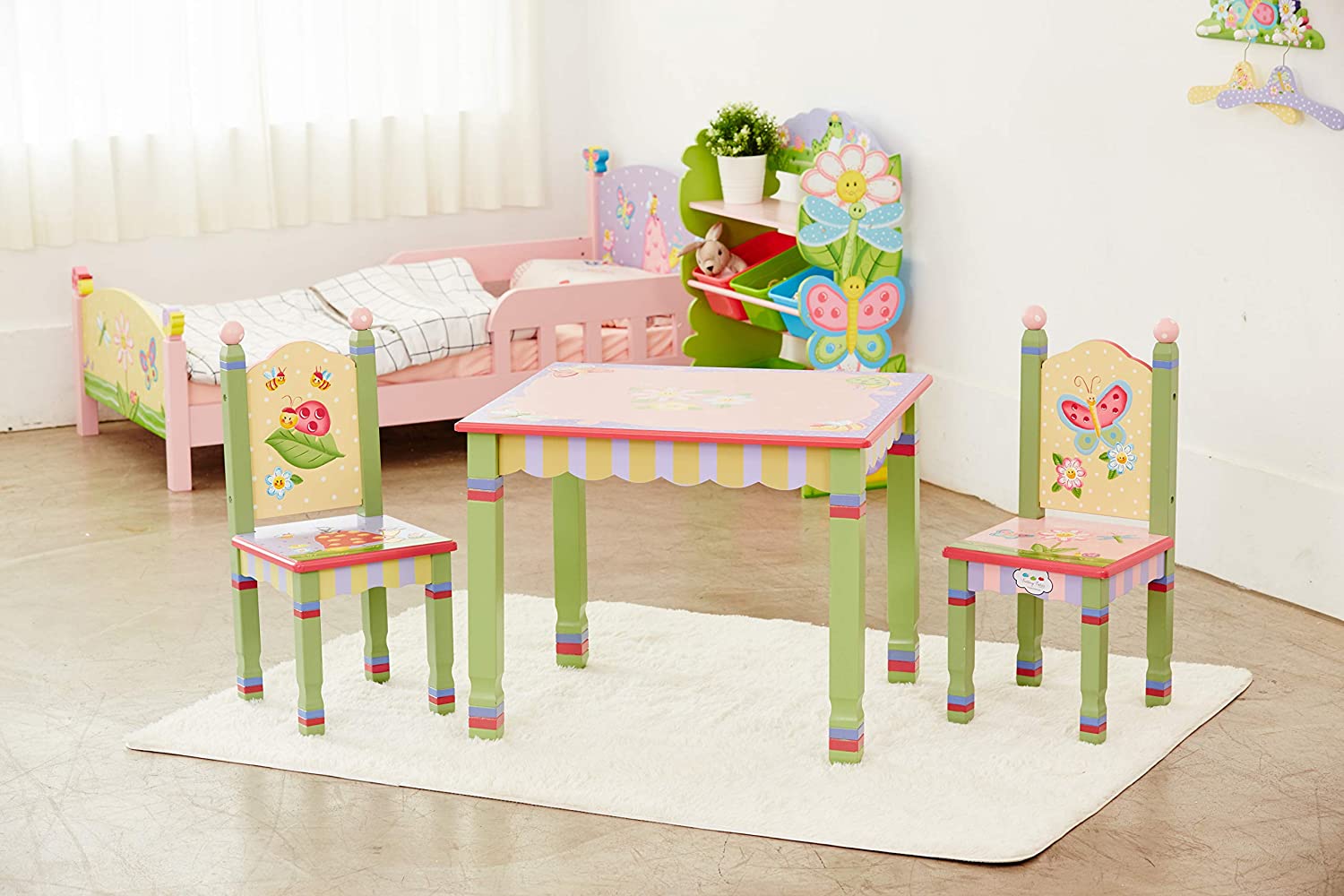 Speaking of nursery, this is perhaps the best place in the house to display colors. Pastel and soft colors are often dominant. This makes it easier to introduce wonderful painted furniture ideas. Youthful and whimsical hues convey an undulating surge of inspiration for any kid's room.
Fantasy Field's hand-crafted wooden chair makes a fine addition to a child's room. These colorful pieces will add playfulness and cutesy charm without being so dominant.
Rich and Rustic Indian Table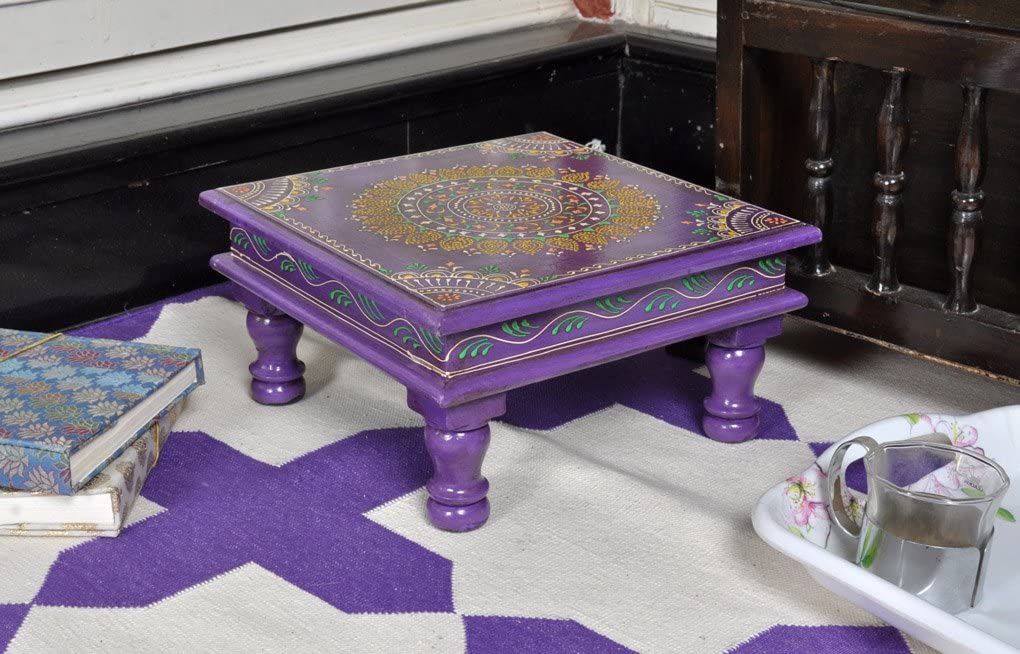 The Indian interior design is lavish and vibrant. It is often brightly painted and embellished, giving it an overriding character. Introducing this rich cultural heritage into your home conveys a different kind of rustic and ethnic appeal.
Plump up your corner with this royalty purple table. It is beautifully hand-painted to lend color and style while exuding luxury.
Vintage Hutch Cabinet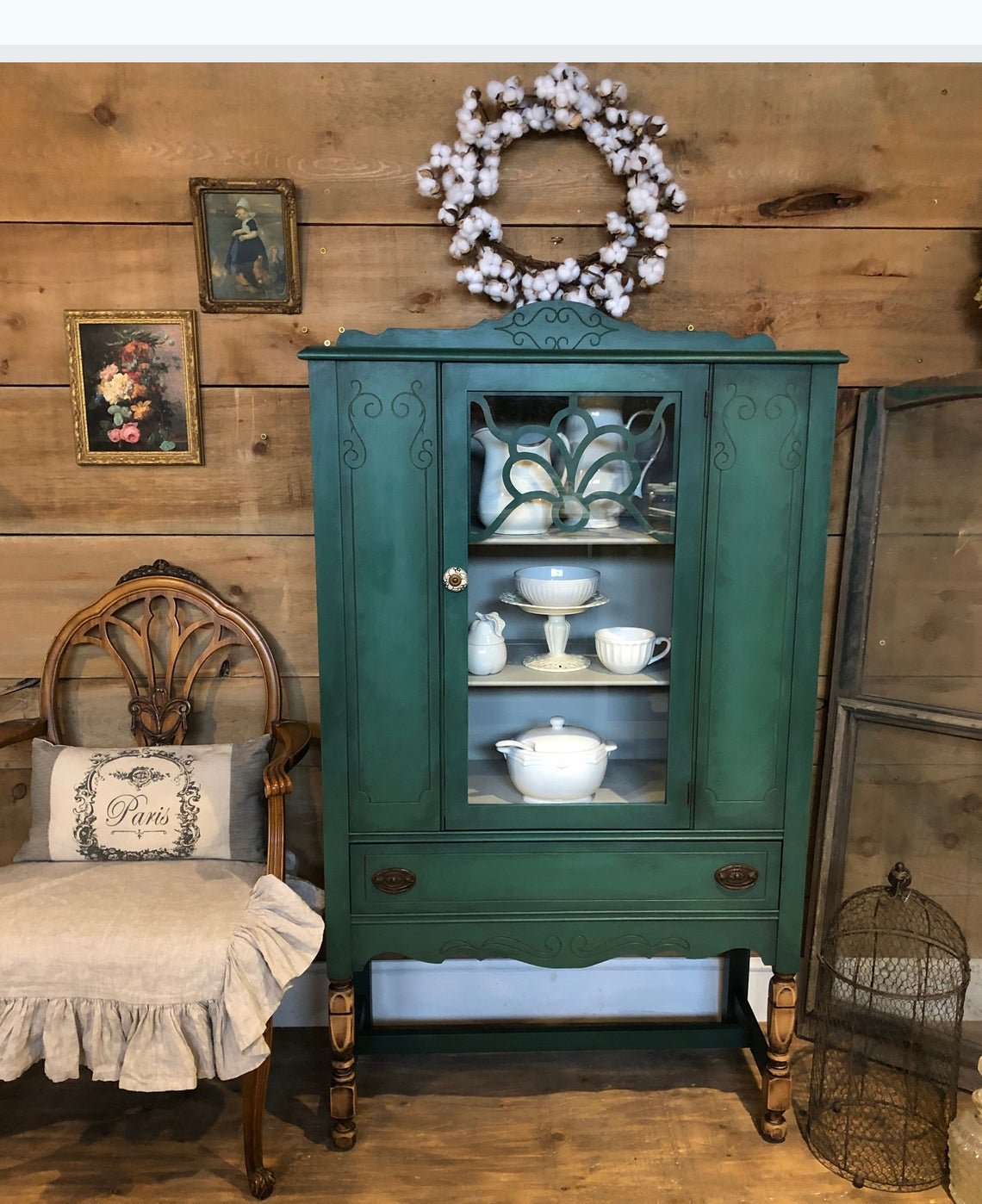 The nostalgic feel of antique furniture is comforting. You can often find these pieces in the flea market and take no more than a few coats of paint to revive their beauty. Vintage furniture is also timeless. And, with the right color, it is surely an eye-catching piece to add grace to any room.
This Great Depression Era hutch cabinet makes a stunning piece of furniture for any space. It has a putty-colored interior and bold emerald green and jade exterior. The bronze bail-pull and richly molded legs complete its antique look.
Adding Depth with Accent Side Table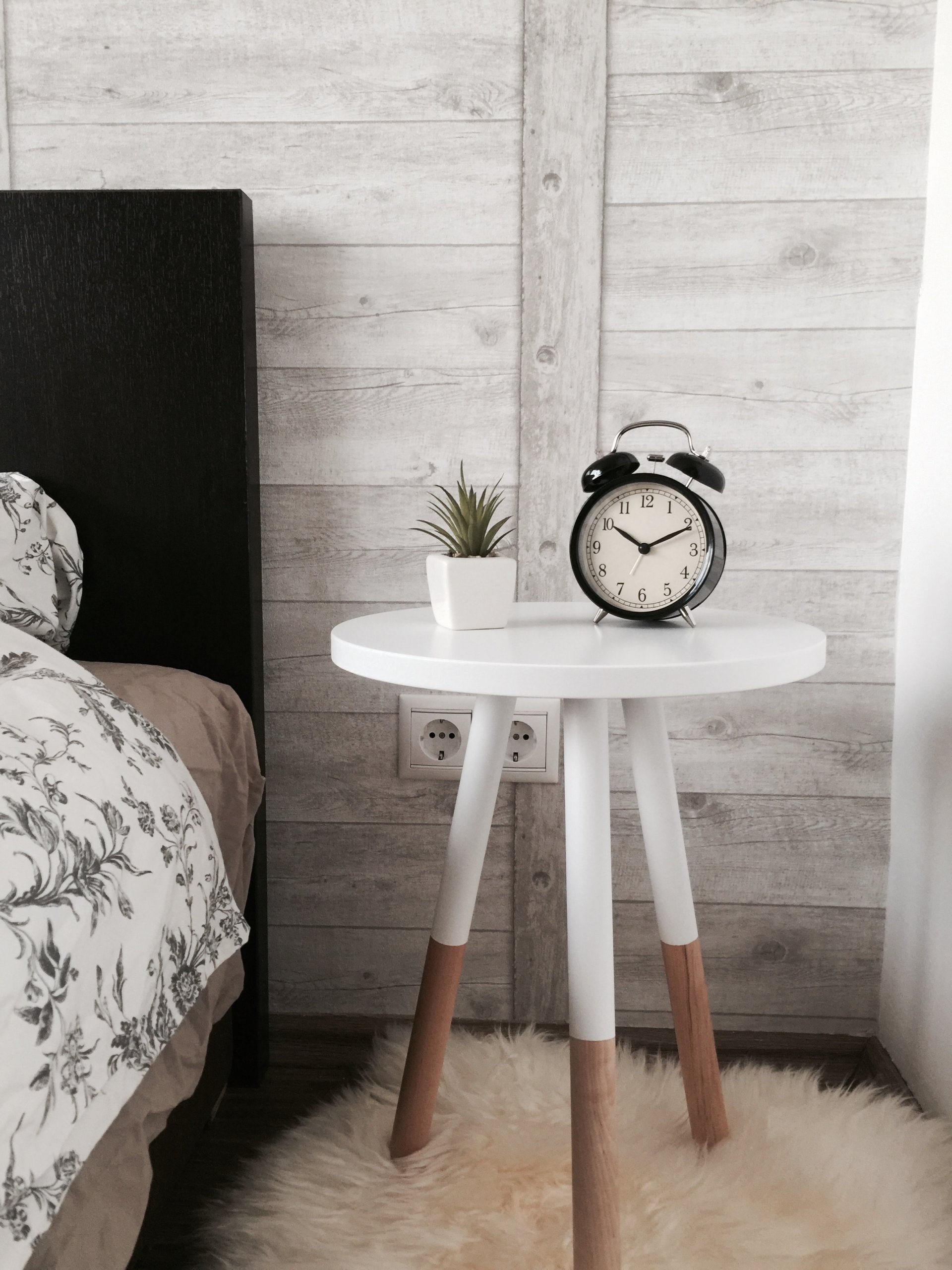 Accent colors do not need to be vibrant and eye-catching. The best colorful painted furniture ideas also include dark and natural hues. They bring traditional elegance without overwhelming the room.
The solid white side table adds depth to this room without being too overbearing. The brown leg accent also adds a subtle balance. It unifies the space even without any bold and striking tints around.
Charming Turquoise Bench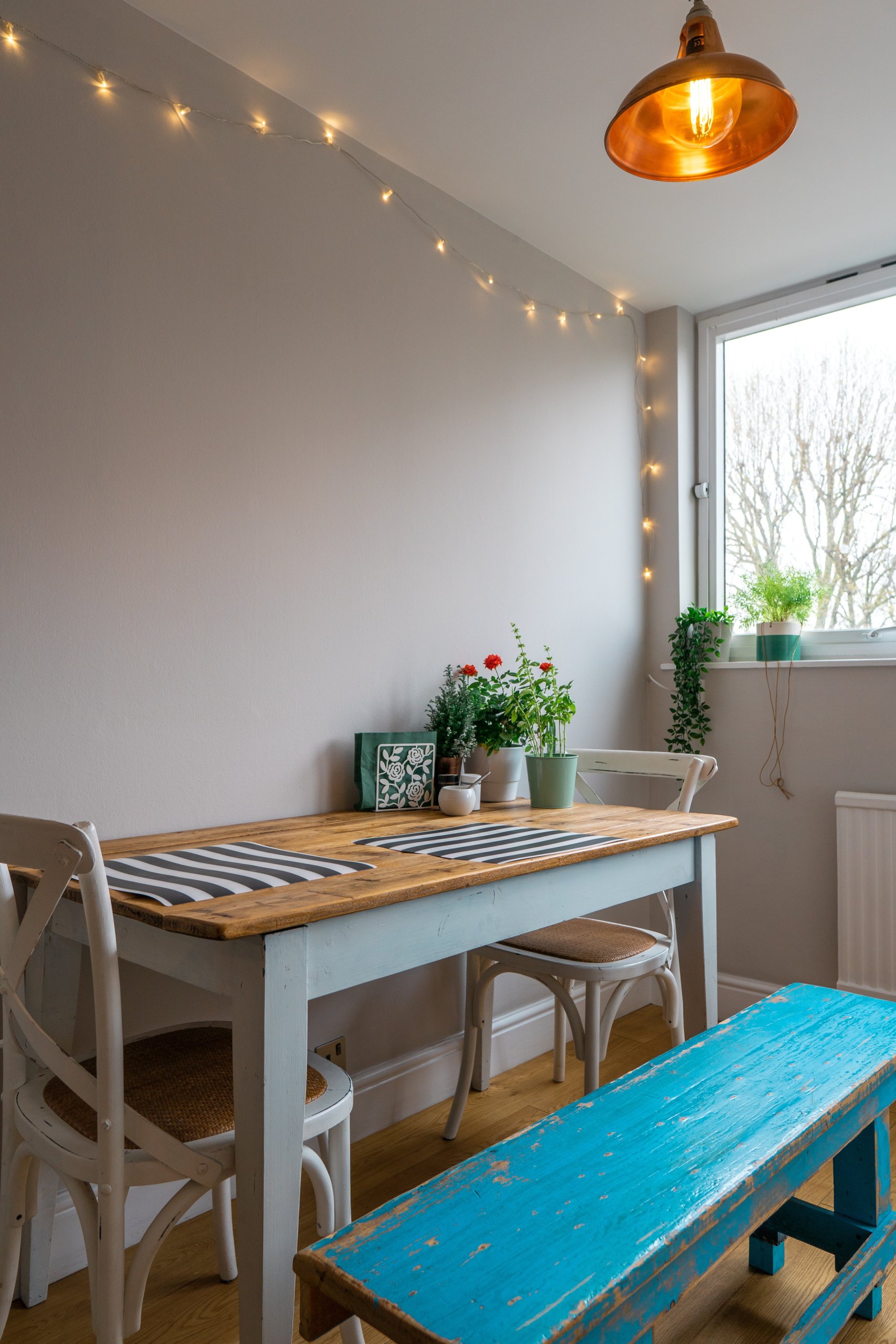 If you want your space to feel more defined, then include a strong point in that room. In a room full of neutral, a stand-out color will always add a pop of interest. It will also break the monotony without overwhelming it with details.
The turquoise bench in this neutral space adds a little bit of vibrancy to it. Wood tones and white will exude an elegant vibe with the right balance of blue-green on the side.
Painted Metal Garden Bench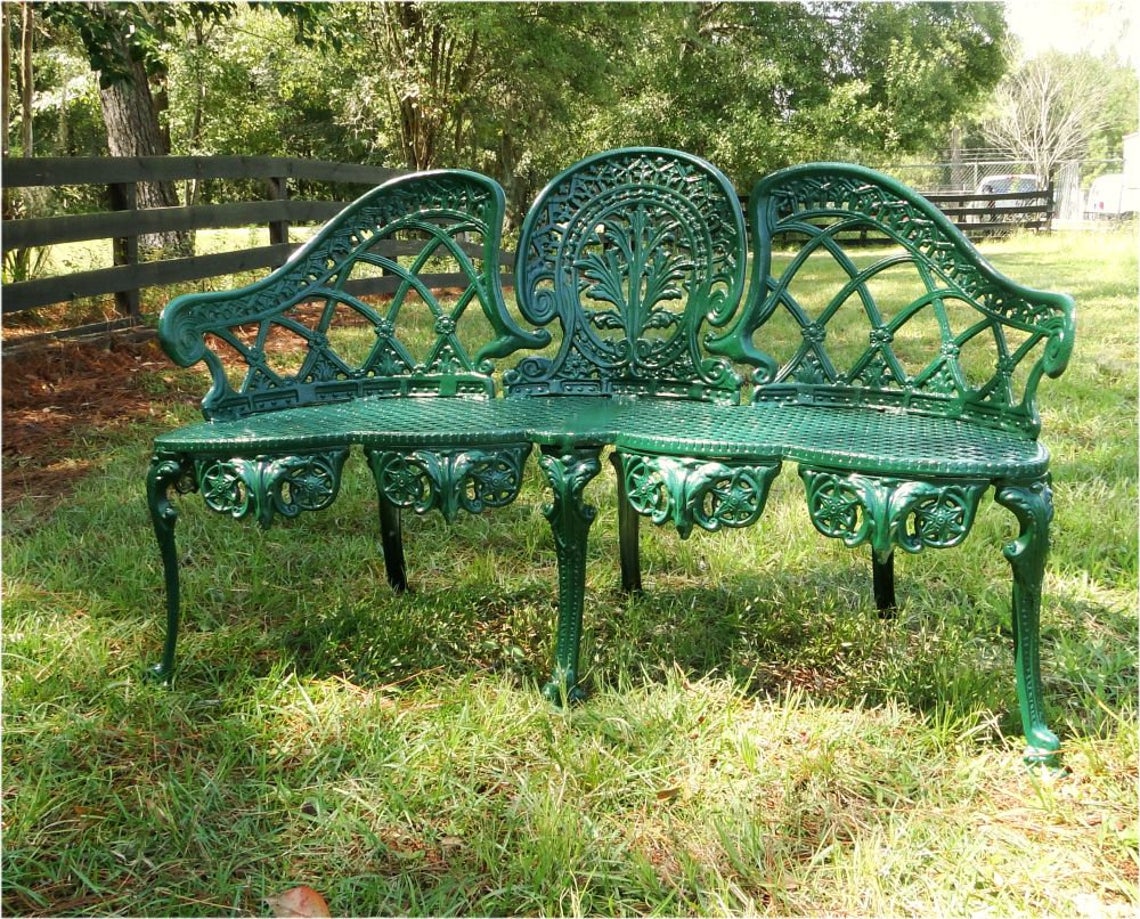 Painted furniture ideas are not inclusive of wood furniture alone. Painting metal furniture increases the lifespan of the steel as much as it adds an aesthetic feel.
Spice up your exterior with this metal bench painted in green. Not only does it provide functionality for parties and relaxation in your backyard, but it also complements the natural hues of your surroundings.
Single Color Lamp Stand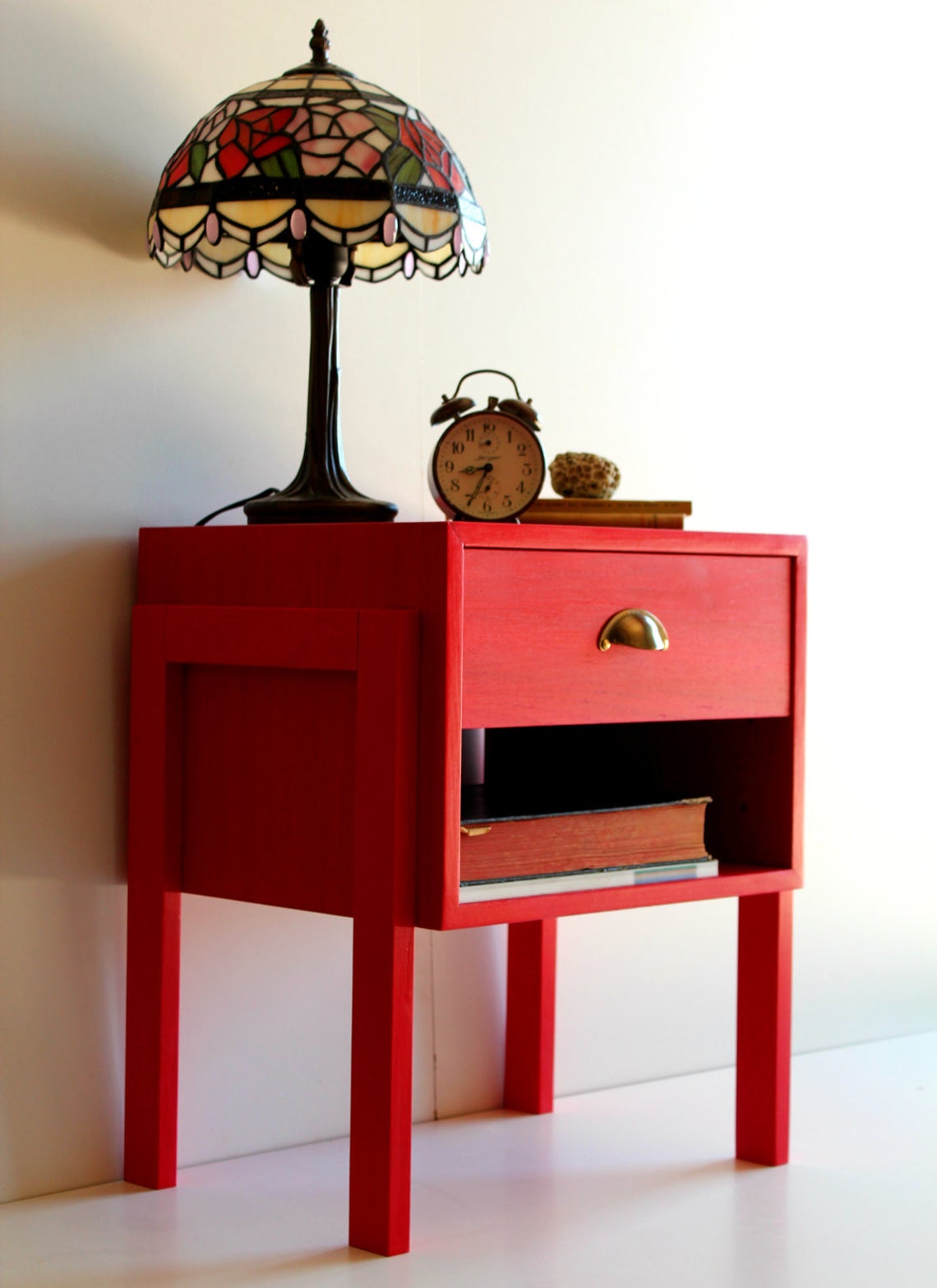 Accessorizing a drab wall with a hint of eye-catchy color such as red makes an outstanding statement. It creates a significant and bold addition to a rather dull room. If you want to keep things simple but still want to make a statement, painting a piece of furniture or two with daring colors can keep the game up.
This red lampstand is hard to ignore because of its bold red color. It generates a contrasting vibe against the white wall while being a practical piece of furniture within the room.
Creative Canoe Wine Glass Rack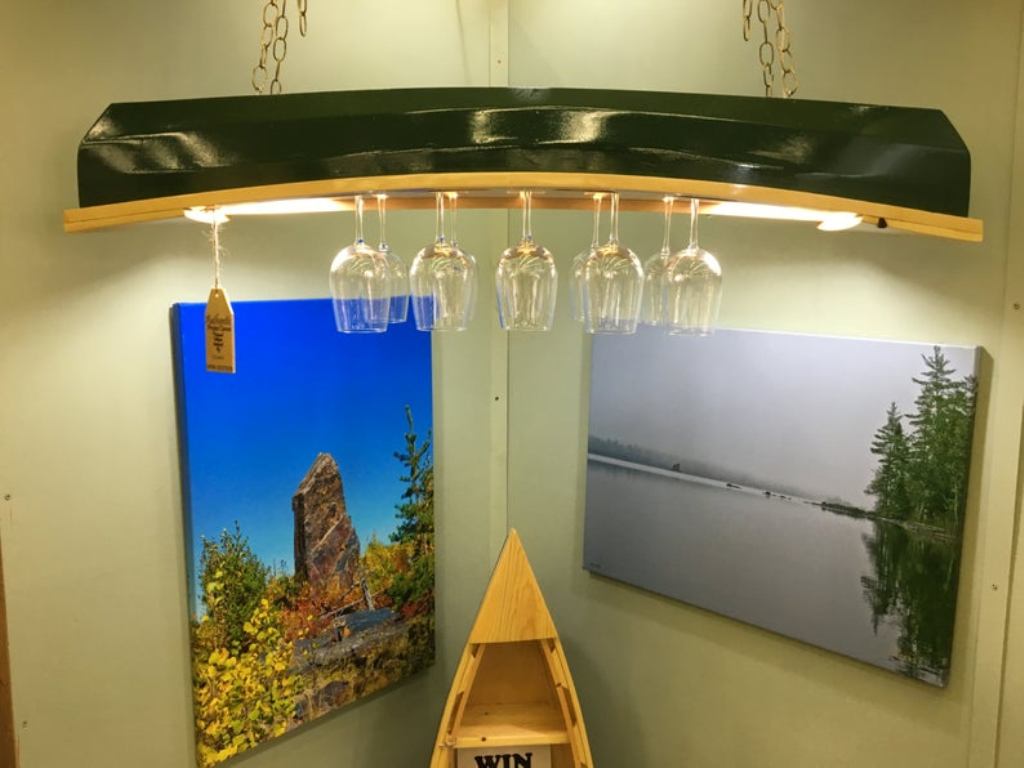 The best colorful furniture ideas do not only focus on painting wood or steel, but rebuilding old pieces to make them good as new. With a little bit of creativity and paint, one can transform old pieces of wood into something useful.
Old canoes can be useful too. This ingenious wine glass rack hangs to hold several wine glasses. Painting made it look new despite being crafted from old – and often unwanted – canoes.
Takeaway
Colorful painted furniture ideas can transform any dull room into a stylish space. Today, people prefer the minimalist design since it creates an illusion of space. But without a balancing tone, the room could appear dull and boring. This is where colorful accent furniture shines most. They can add depth, balance, and focal interest to deflect a feeling into an otherwise dull space.