Building a perfect, dream home is as much about taking into consideration the specific needs of the clients as it is about local weather conditions and topography. Nestled in a busy neighborhood of Tangerang, Indonesia, the DJ House was renovated by STUDIÉ to transform an existing family home into one that is far more comfortable and accommodates the growing needs of the homeowners. Since the home is located in a hot, tropical region where the days can drench you in sweltering heat and humidity, it was necessary to add an additional layer of protection to the façade – one that was ingeniously crafted using interlocking bricks!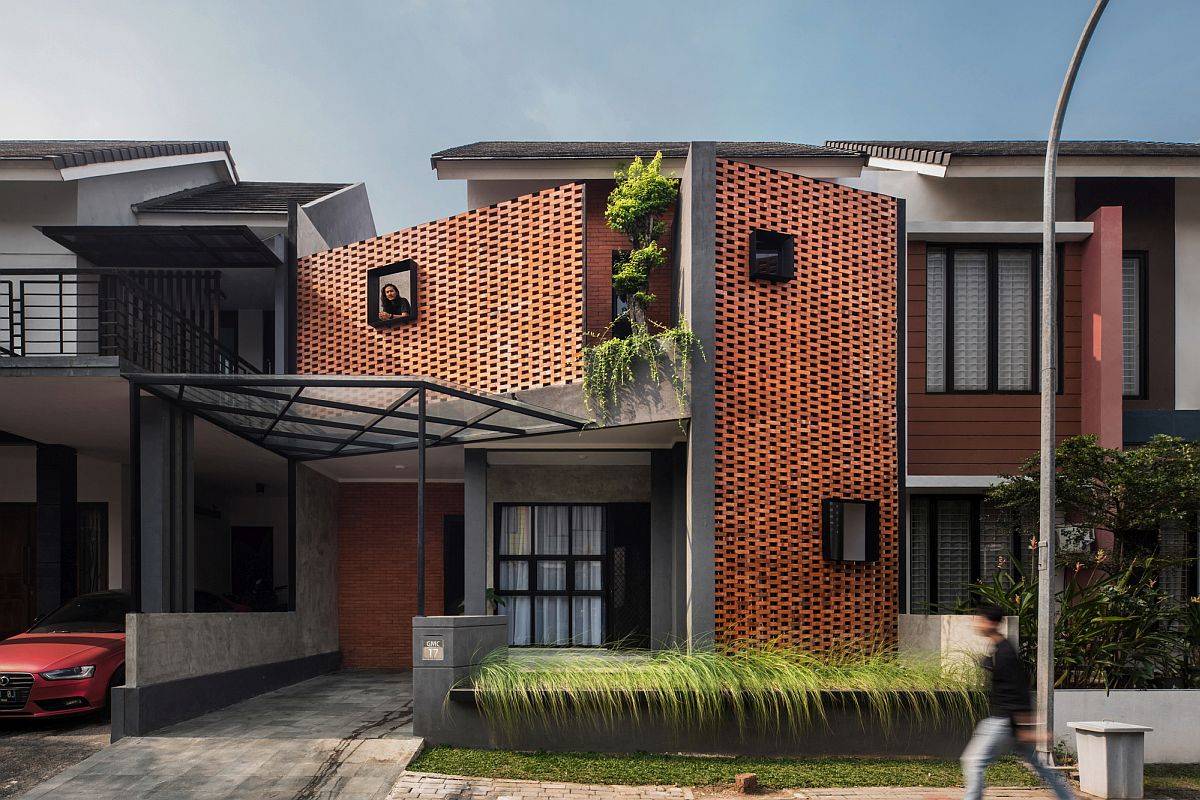 The interlocking brick façade is the true highlight of this renovated home as it shelters the main house from searing tropical heat even while providing an additional layer of privacy. With iron reinforcement added to the brick façade, the new structure feels both elegant and sturdy and gives the home a visual appeal unlike any other. On the inside, it is a selection of lovely materials ranging from brick and concrete to wood and polished contemporary surfaces that usher in a whole lot of contrast. Smart airflow, an indoor courtyard and clever rearrangement of spaces completes this inspired budget renovation. [Photography: Ernest Theofilus]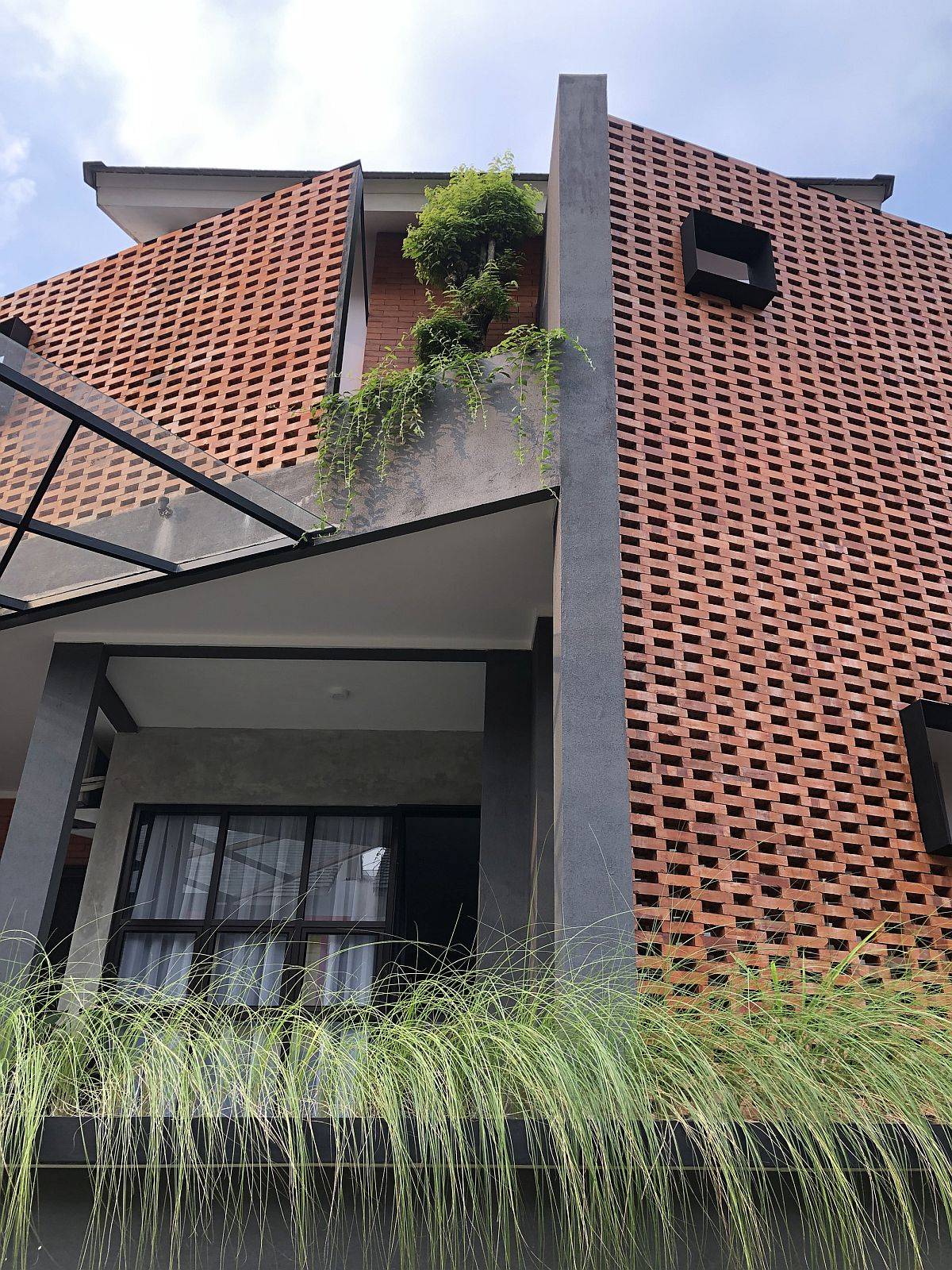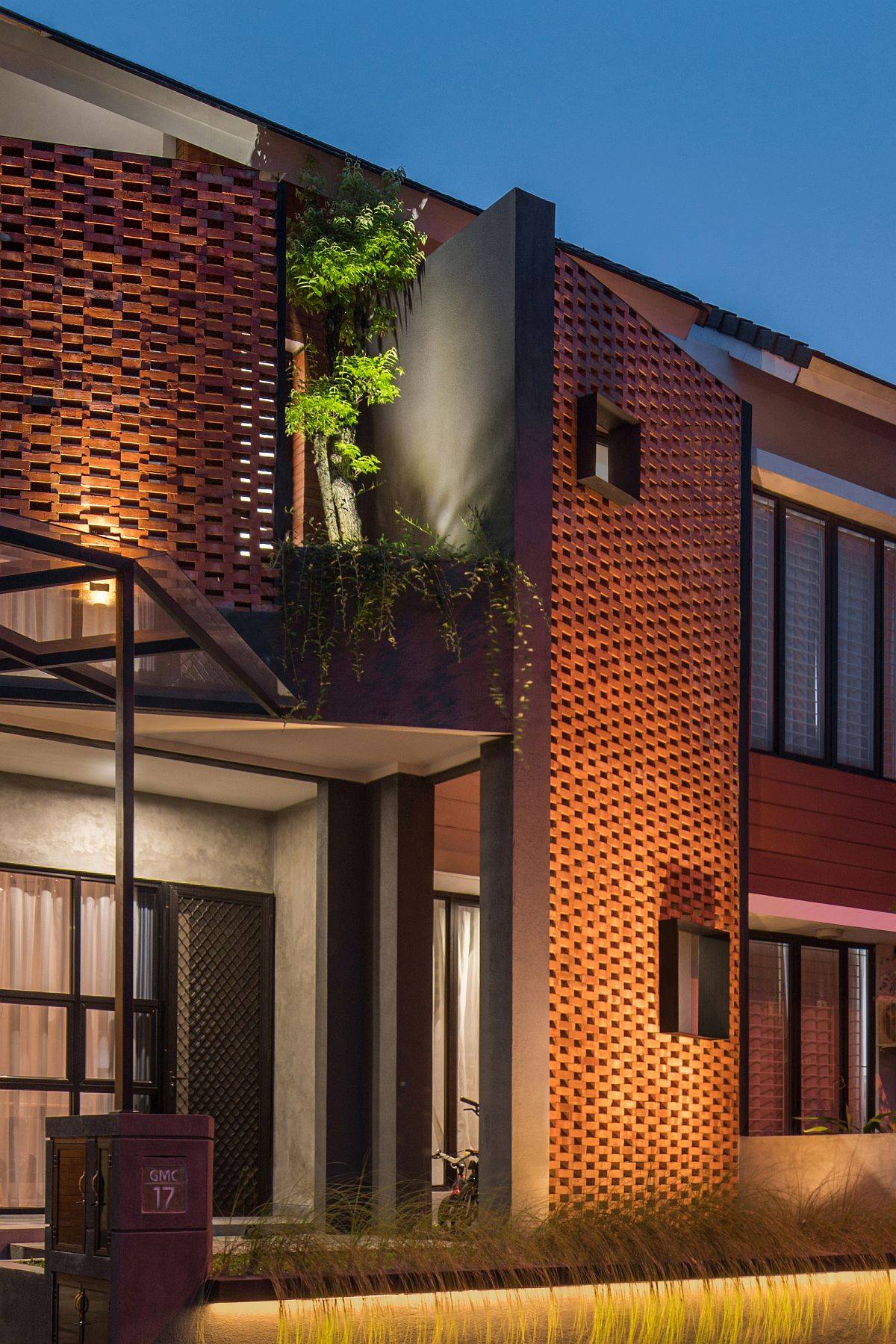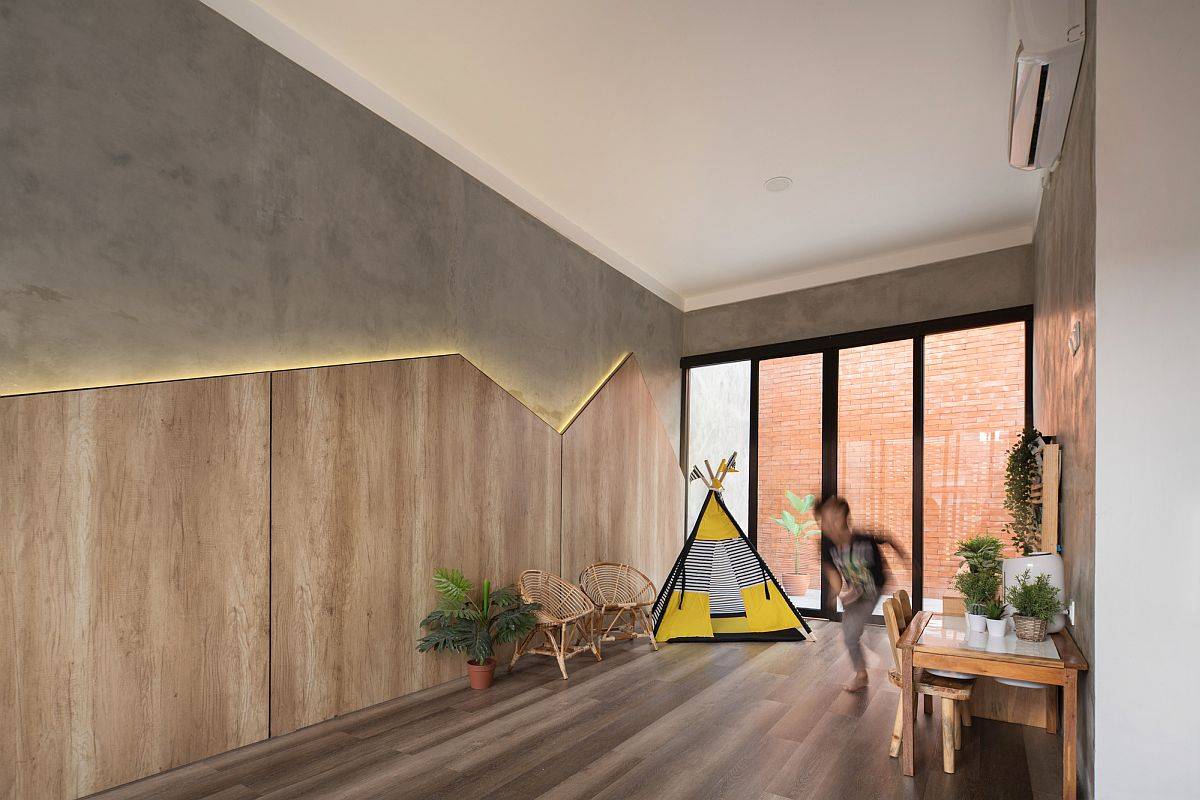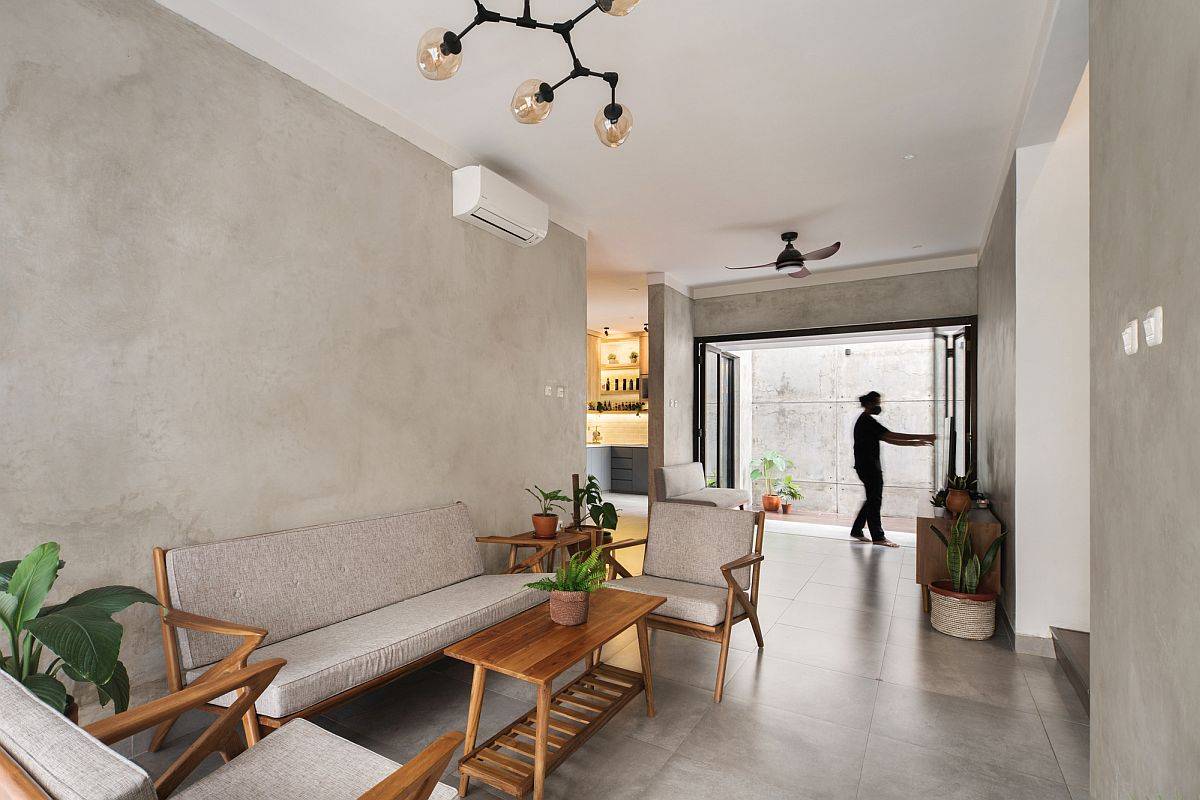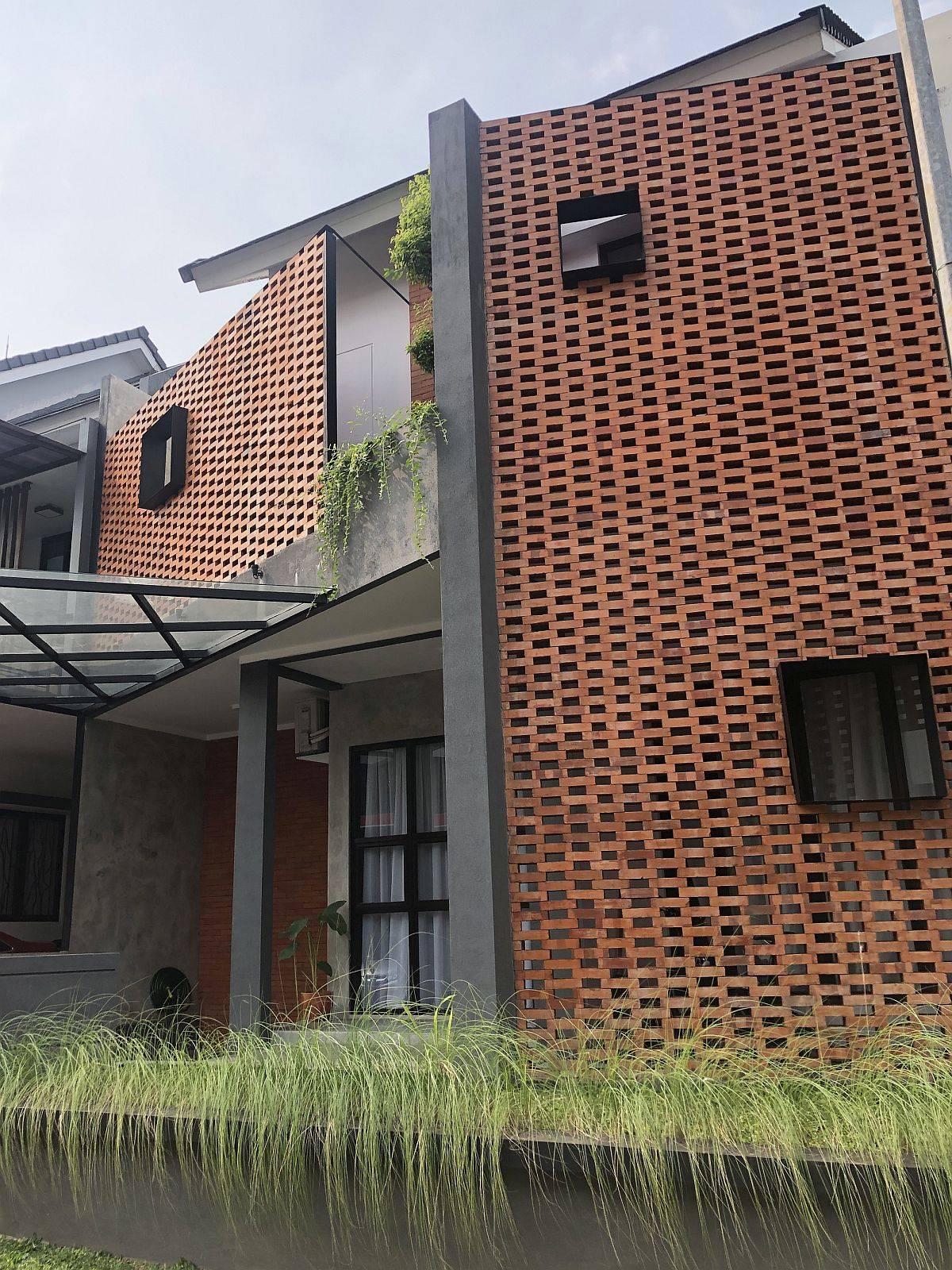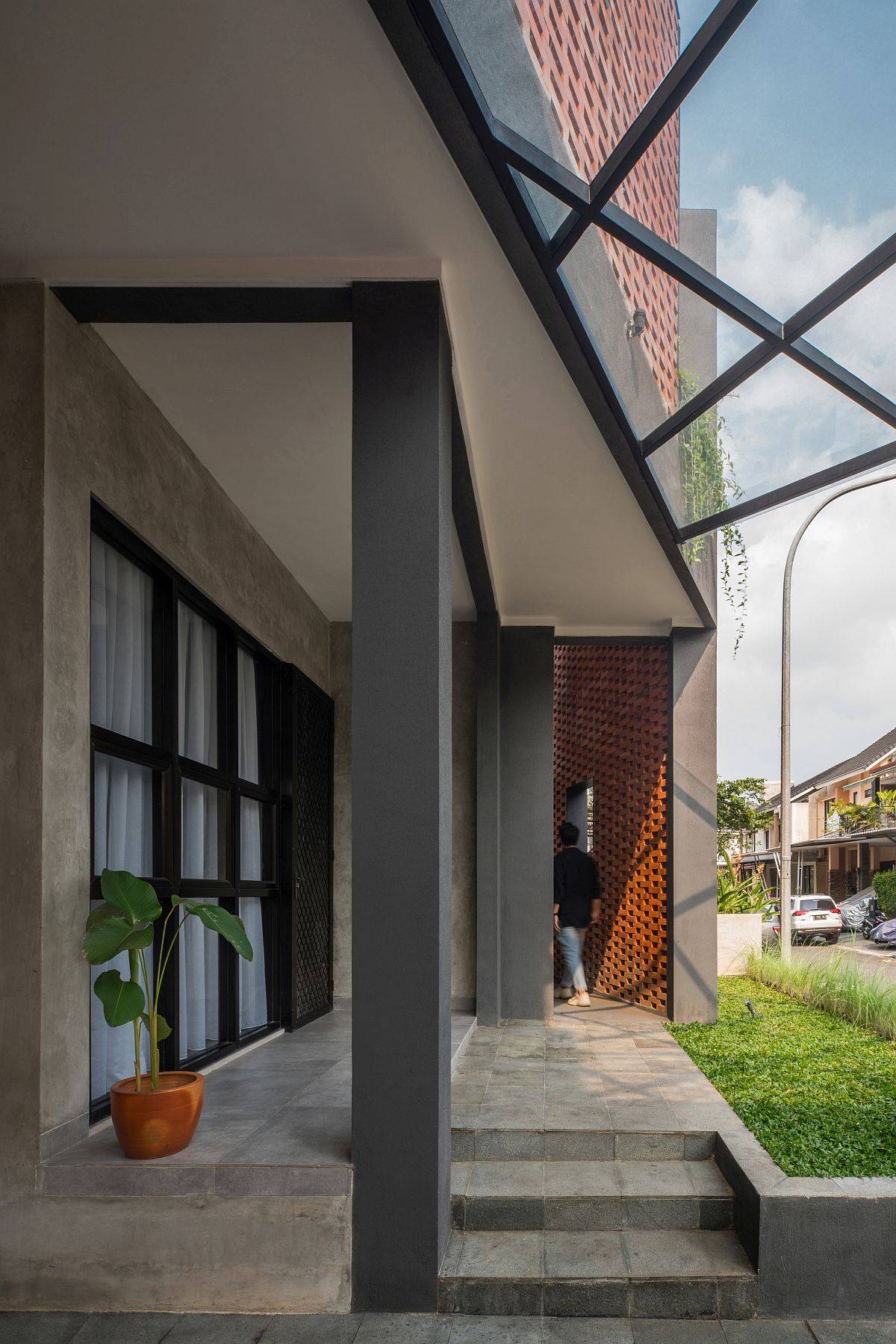 The technique of installing interlock bricks on the facade is of course by adding iron reinforcement as a binder between the bricks to make it more sturdy with the shape of a brick arrangement that is spaced to form a perforated plane as airflow and forming shadows from sunlight. natural, namely using exposed cement on the walls, and gray floors.