Bathroom windows are a great source of natural light, but they also have the potential to be a privacy nightmare. If you're not careful, it's easy for someone on the street to see inside your bathroom every time you take a shower or use the toilet. To help with such a problem, we've put together some ideas for keeping your bathroom window private. This way, only those who live in your home can see what's going on inside!
You can choose to go with heavy curtains or blinds, no matter the choice; your privacy should always be your number one priority. After, you can consider other factors such as aesthetics and preferences. The following are some bathroom window privacy ideas that will guarantee your privacy.
1. Frosted Window Tinting
One of the best ways to maintain your bathroom privacy is frosted window tinting. Frosted glass will allow you access to natural light while still obscuring any views into your living space from outside. Another benefit of this solution is that it's relatively inexpensive and only takes a day to install! You'll enjoy brighter, more open spaces without having to worry about your privacy.
2. Roman Shades
Roman shades are another great option for bathroom windows because they allow you to control the level of privacy that you want at any given moment. You can close your blinds or drapes when you need some time alone and open them again once you're ready to get back out there! These types of window treatments are also a very stylish way to maintain your privacy.
3. Wooden Shutters
If you're looking for something a little more traditional, consider investing in wooden shutters. Wooden shutters are a reliable bathroom window privacy idea because you can paint and stain them to match your style or décor. They are also reliable if you live in an area with strong winds or cold winters because they can be adjusted to suit the weather.
When choosing wood shutters for your bathroom window, make sure that they're finished on all sides and never painted a bright color because these details will allow them to blend into your room better! They also should not be stained since this will cause them to warp easily.
4. Bathroom Window Curtains
Another reliable solution for bathroom window privacy is the installation of curtains. They can be an effective way to maintain your privacy, as nobody can see through them. However, ensure to use good-quality curtains that can cover up any gaps in between the windows. Installing curtains on your bathroom window also gives you the advantage to open and close them whenever.
5. Privacy Film
Another method to maintain privacy is by installing a film on your bathroom windows. The film will prevent anyone outside from seeing what is going on inside. This type of product isn't permanent and can be removed or replaced whenever you like! You'll enjoy all the benefits of window tinting without any hassle when it's time to clean your windows.
6. Sheer Curtains
An excellent way to maintain some privacy is by using sheer curtains on your bathroom window. These types of drapes will provide a measure of coverage, but you'll still have the option of opening them if you want natural light or fresh air in your home. Keep in mind that this type allows for both more and less visibility than the frosting solution, depending on how you choose to hang them.
7. Double-sided Mirror Window Film
You can also use a two-way window film to turn your bathroom window into a tinted mirror. No one will be able to look in, but you'll be able to see outside. The expense varies based on the size of your window, but you can typically get one for under $50.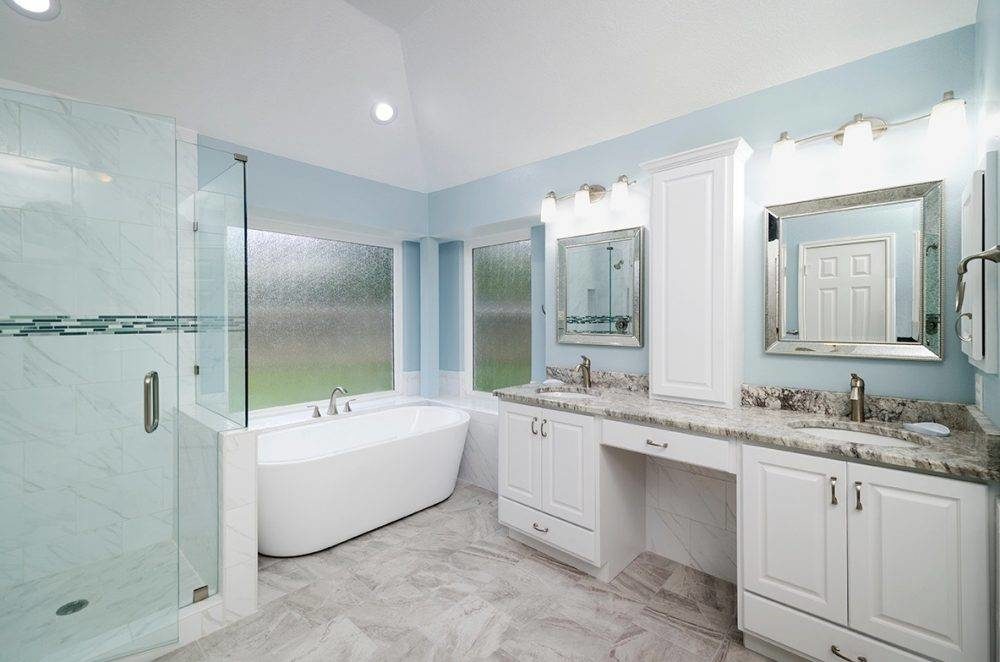 8. Hang A Piece of Art Over Your Window
For a low-budget solution, try hanging up a painting or decorative tapestry over your window. Even if it's something that you wouldn't want to keep in the bathroom permanently, this will help provide some privacy while still allowing light into the room.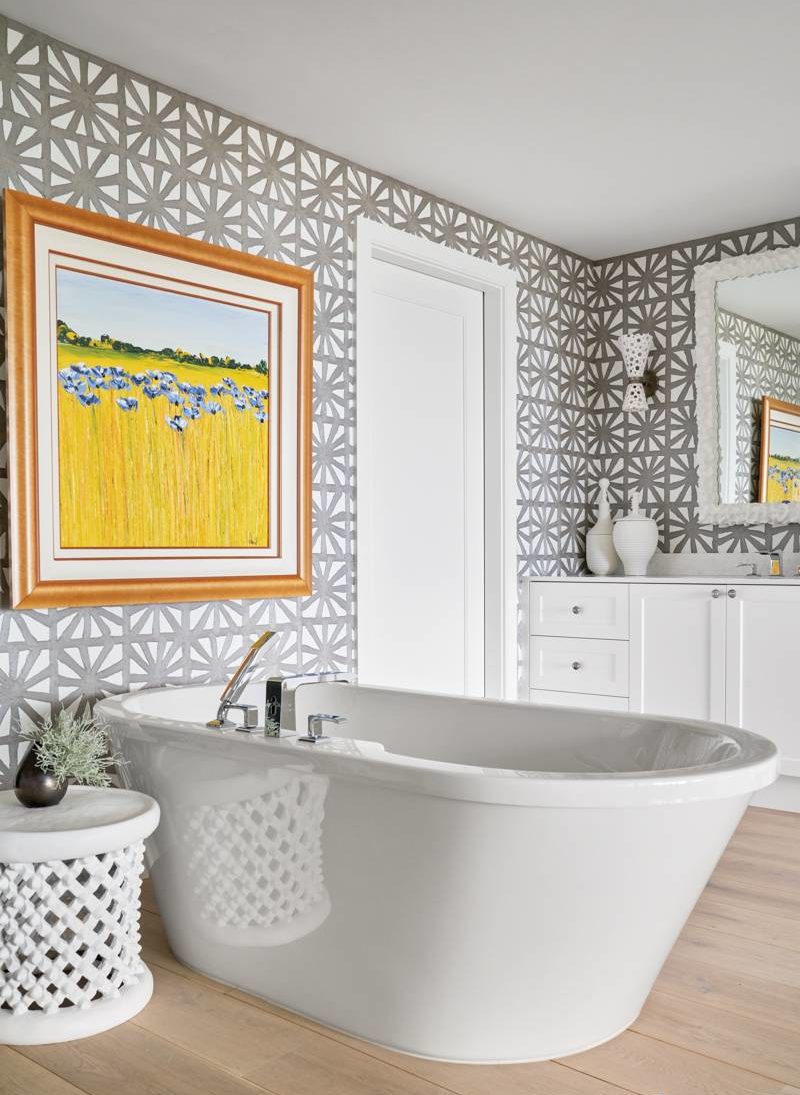 9. Mini Blinds
For a reliable, modern, and affordable bathroom window privacy solution, go with mini blinds. Mini blinds are easy to clean, do not warp, or discolor when exposed to moisture. They also come in various sizes, including half-inch slats, 1 and 2 slats, depending on the size of your bathroom window. You can control the access of light by tilting the slats open or closed. There are also enough designs and colors to help elevate the décor of your home.
10. Have Your Window Up on the Wall
For a unique solution that will add character to your bathroom, have the window up on the wall instead of in its usual place; such a design works best with free-standing windows not connected directly to a door or other structure. It can be an effective way to provide privacy while still allowing natural light into your home!