The idea of adding wall art to an interior is undoubtedly a very personal choice. Some like to go with the understated look while others want a wide range of amazing pieces to be combined to create that perfect gallery wall. Then there are those who might not really be inclined to use wall art as decorative pieces and instead turn to ideas like wallpaper or just family photographs. But for the art aficionados and collectors out there, every blank wall is a canvas that reflects their taste and showcases their precious collection. But what about decorating the bathroom wall with artwork?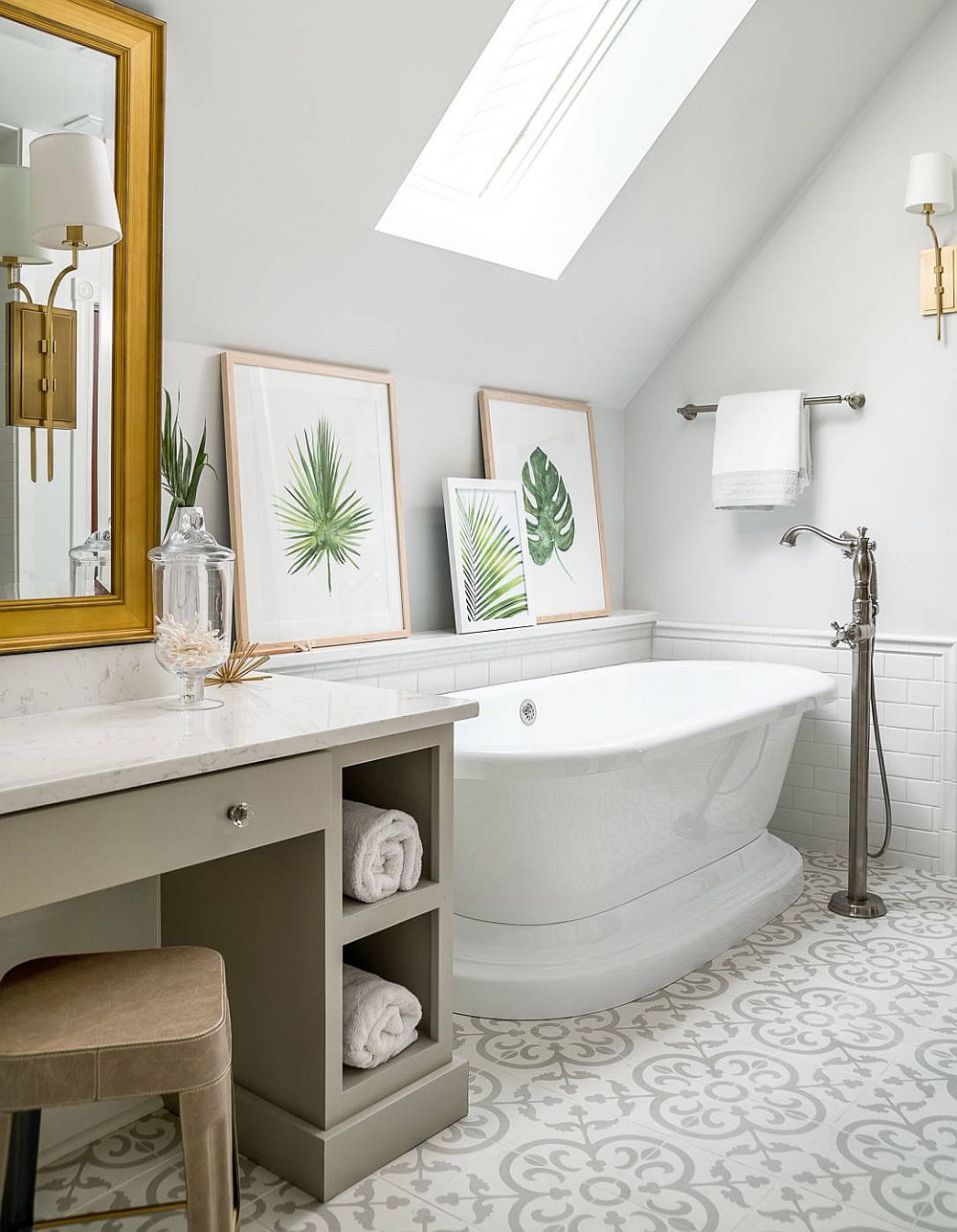 Wall art ideas for the bathroom again largely depend on the style of the room itself. But many art pieces can be used with a wide variety of styles and sometimes colors and placement are more important than the style. Much like in the case of interior design, wall art trends also change with time. Today, we flip through some of the best bathroom wall art ideas – from beautiful botanicals that are still as trendy as they were couple of years ago to inventive ideas that move away from the mundane. This is a look at 15 lovely bathrooms that tap into the charm of wall art –
Botanical Prints Stay Relevant
Botanical prints have been a trendy addition in homes for a while now and that is going to continue in 2020 as well. Bathrooms ins styles like shabby chic, coastal, farmhouse, rustic and tropical look even better with the addition of these prints. Finding them is all too easy, there is a huge variety to shop from and you would not have to splurge a fortune either. Even if you do not know the 'world of art' too well, you just cannot go wrong with these nature-centric additions. There are even a few smart DIY ideas around that help you in making your own botanical prints.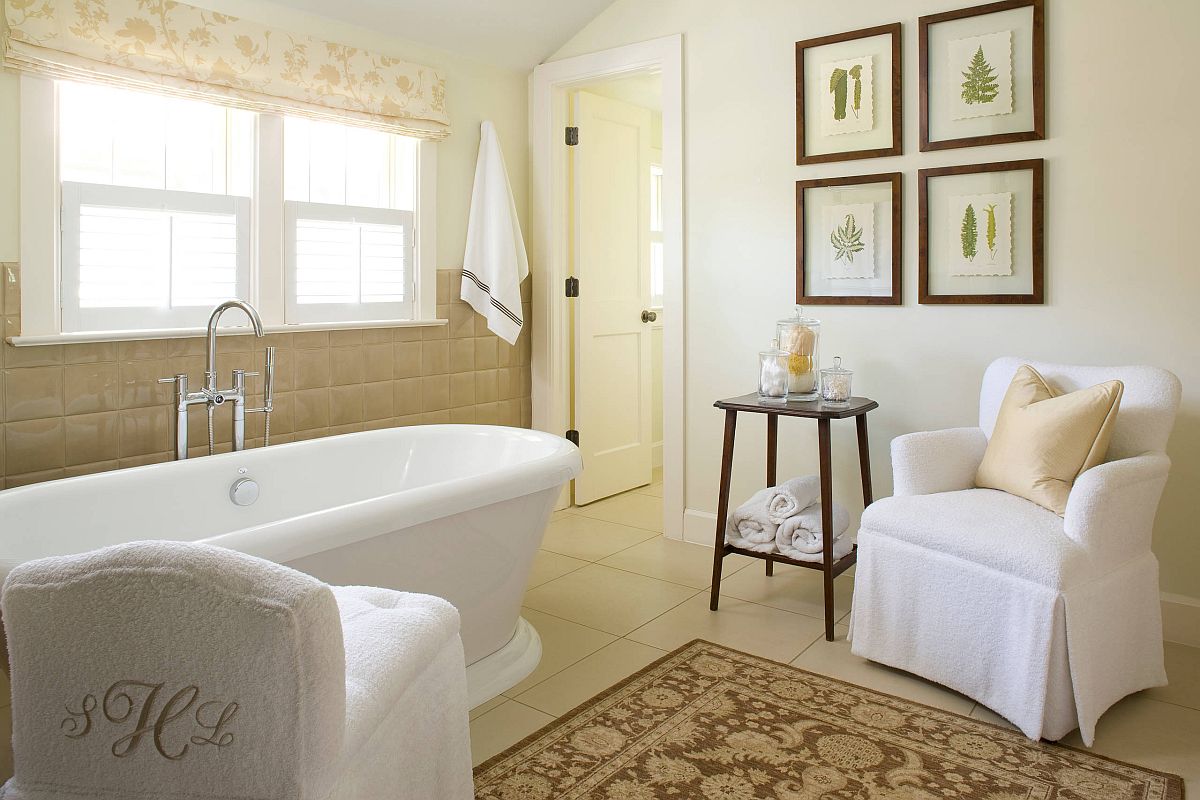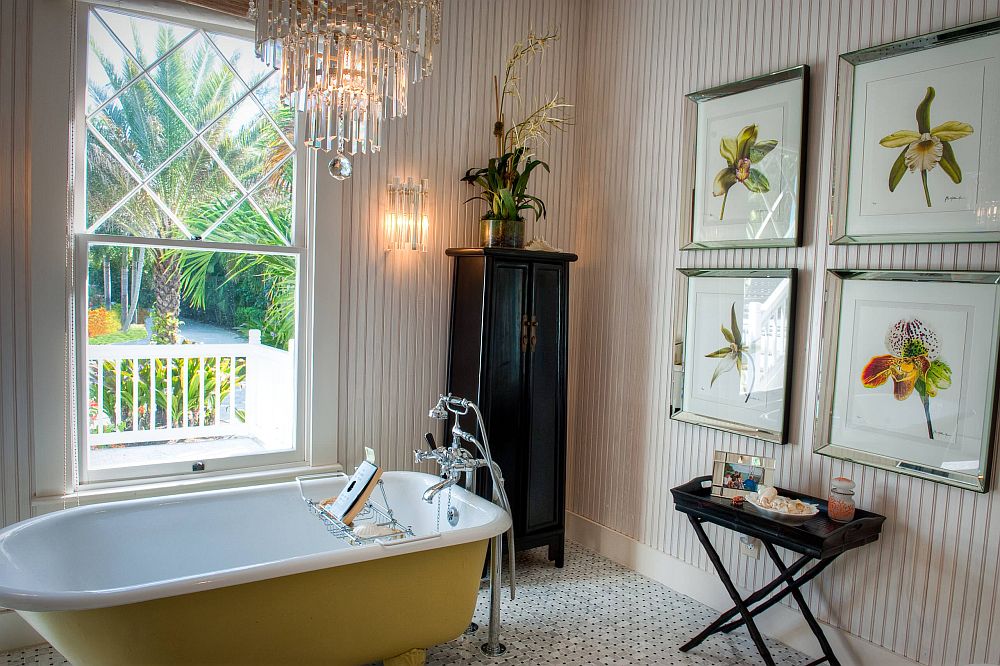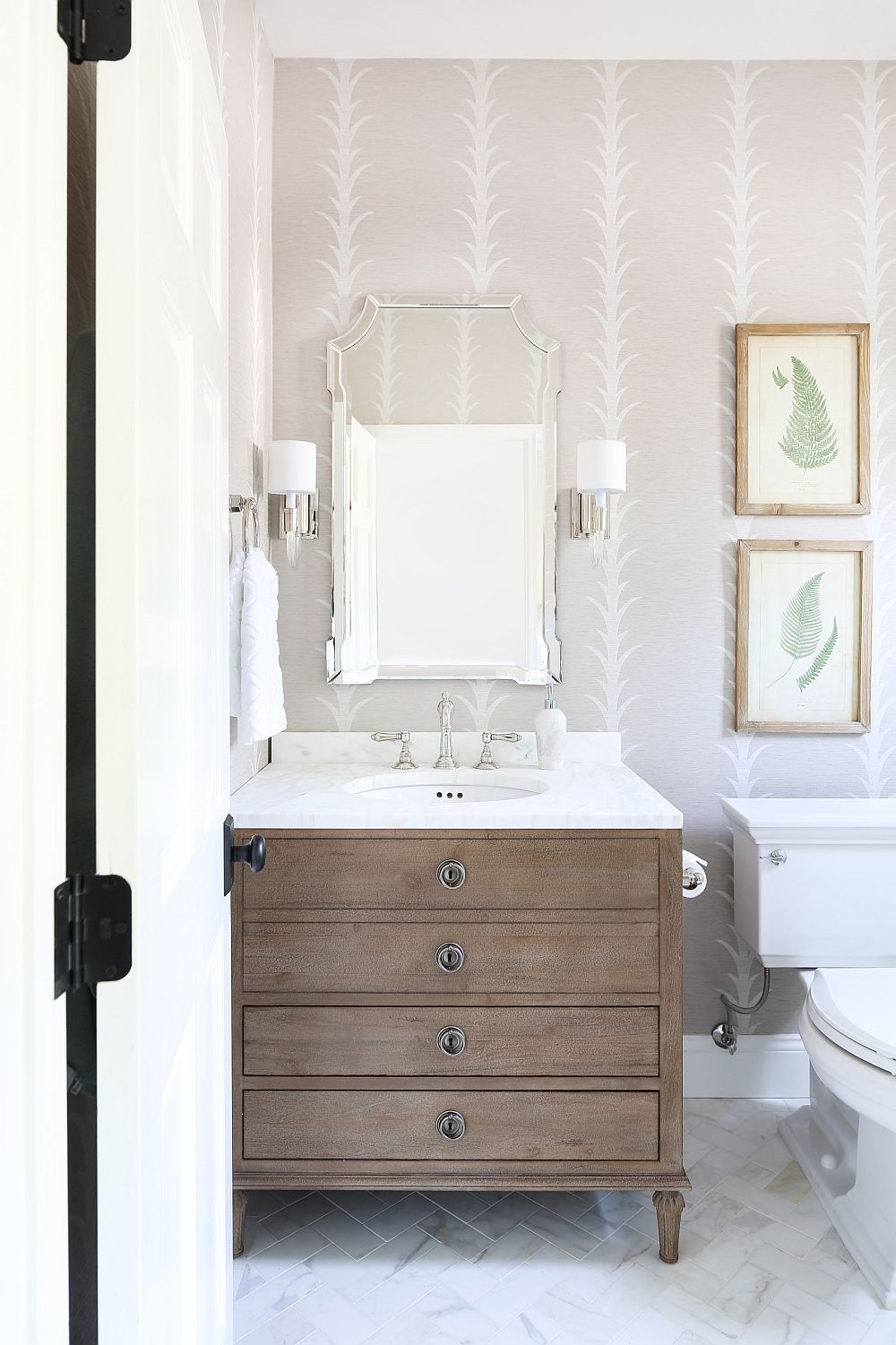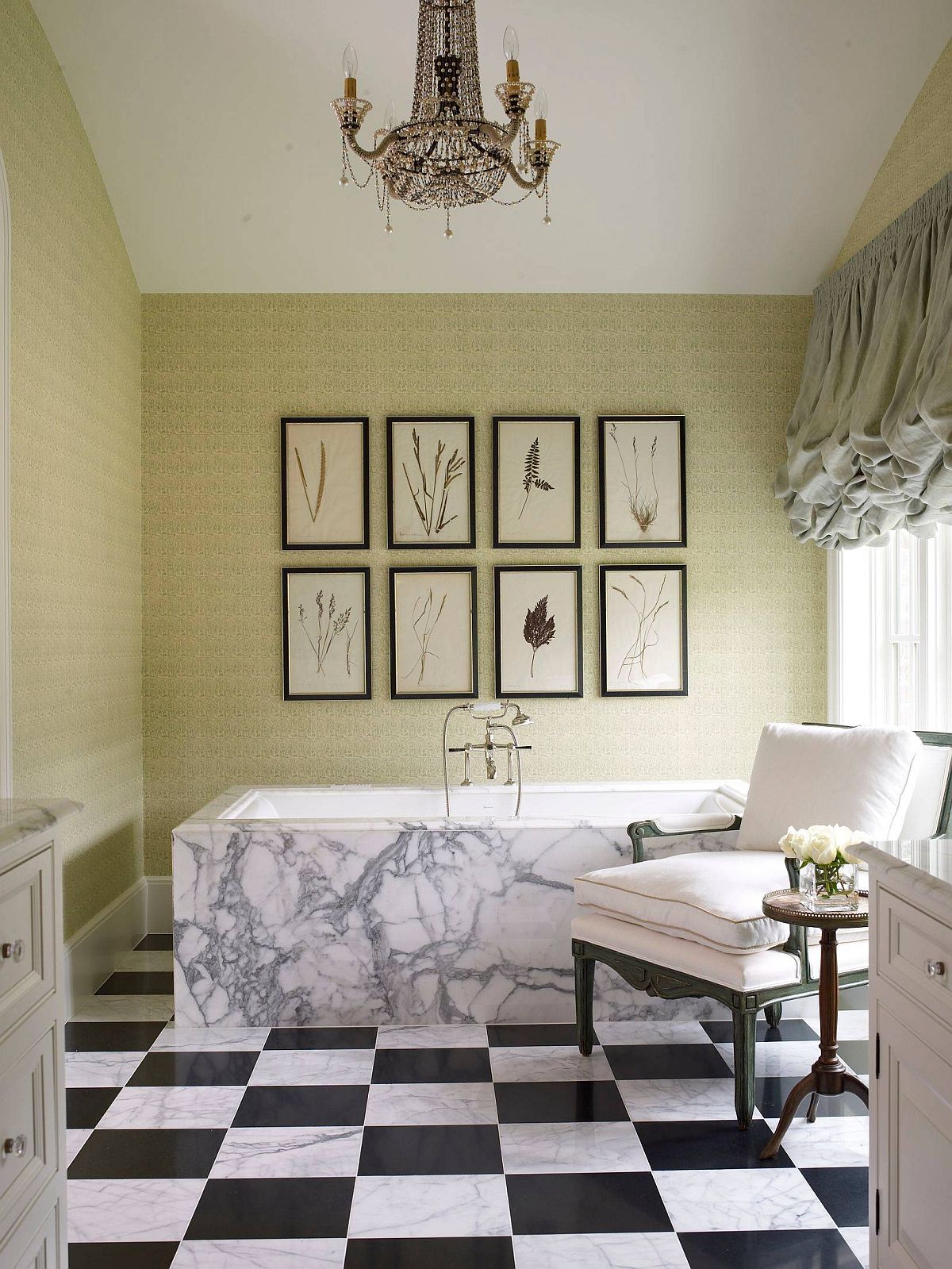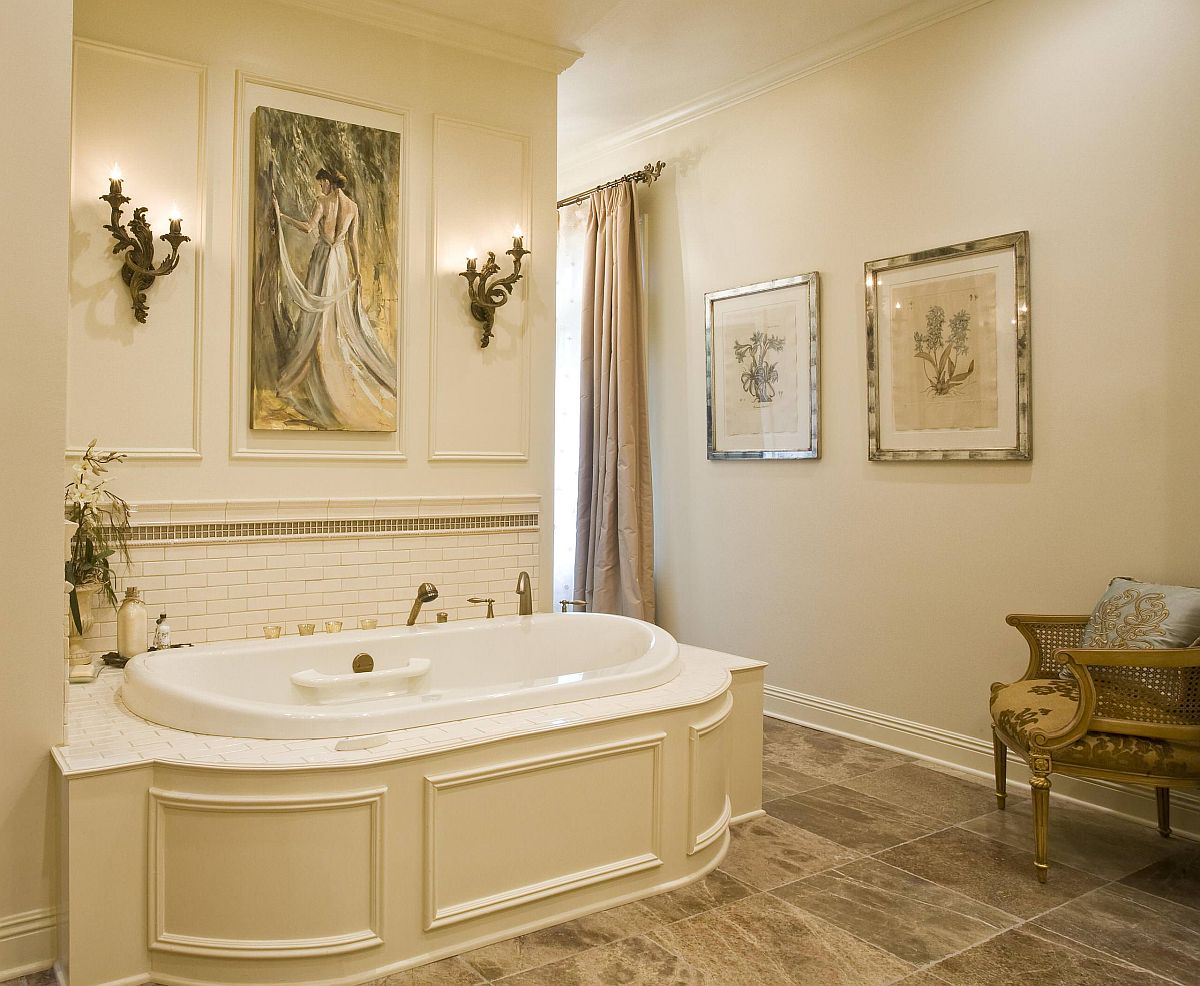 Oversized Wall Art Trend
Much like oversized pendants, large wall art pieces have become a popular choice in homes for the past few seasons. Oversized wall art is a relatively subjective topic and while someone might find a certain artwork far too large for a room, others could feel that it looks just fine. Large wall art in the bathroom instantly grabs your attention, especially when they sit in contemporary spaces where there is very little else in the form of color and pattern. There are two decorating approaches you can take here – either use a wall art addition that brings new colors to the bathroom as an accent piece or one that only contains hues already present.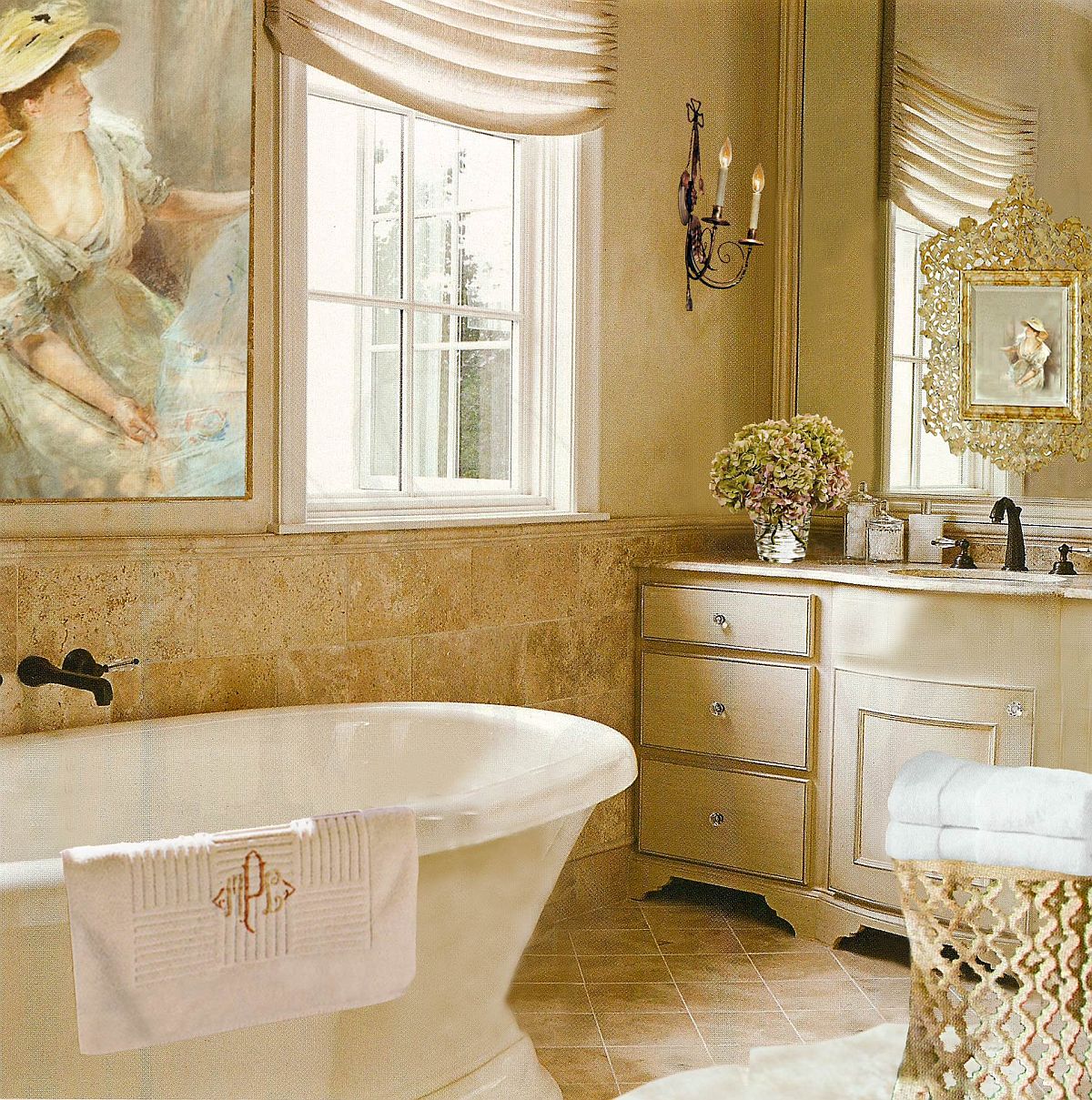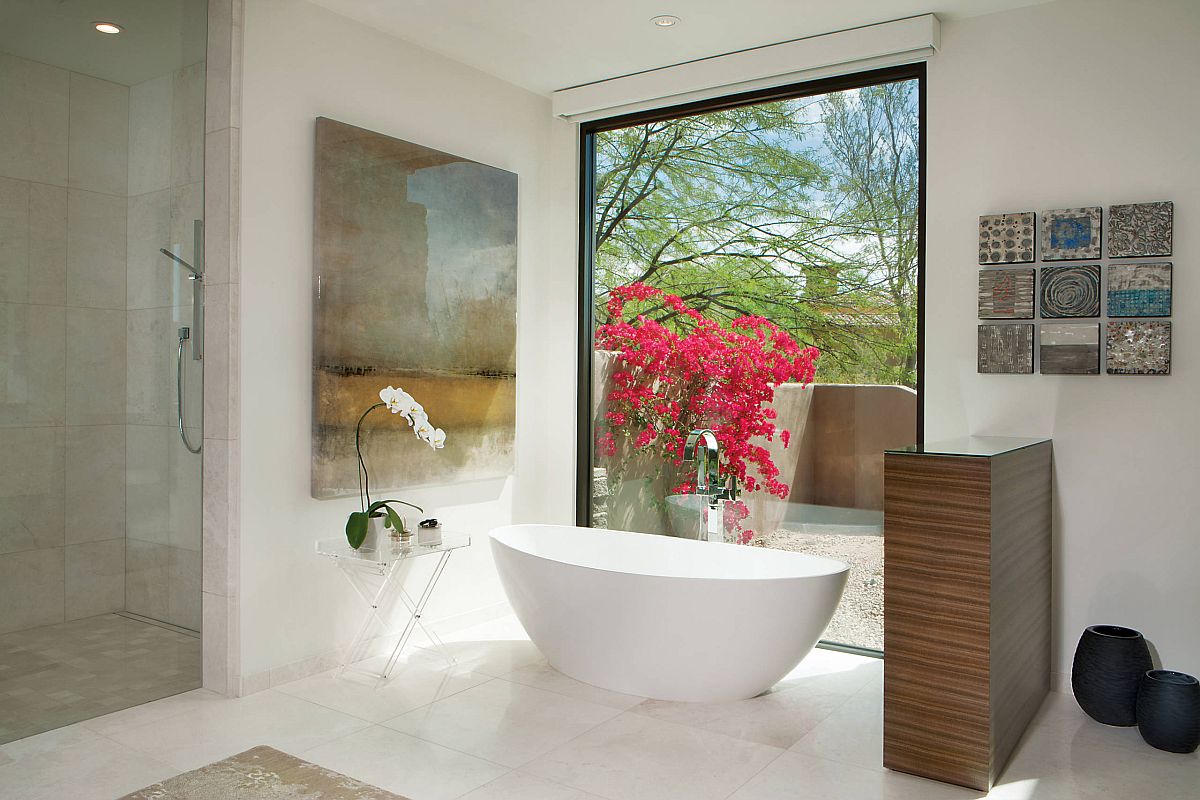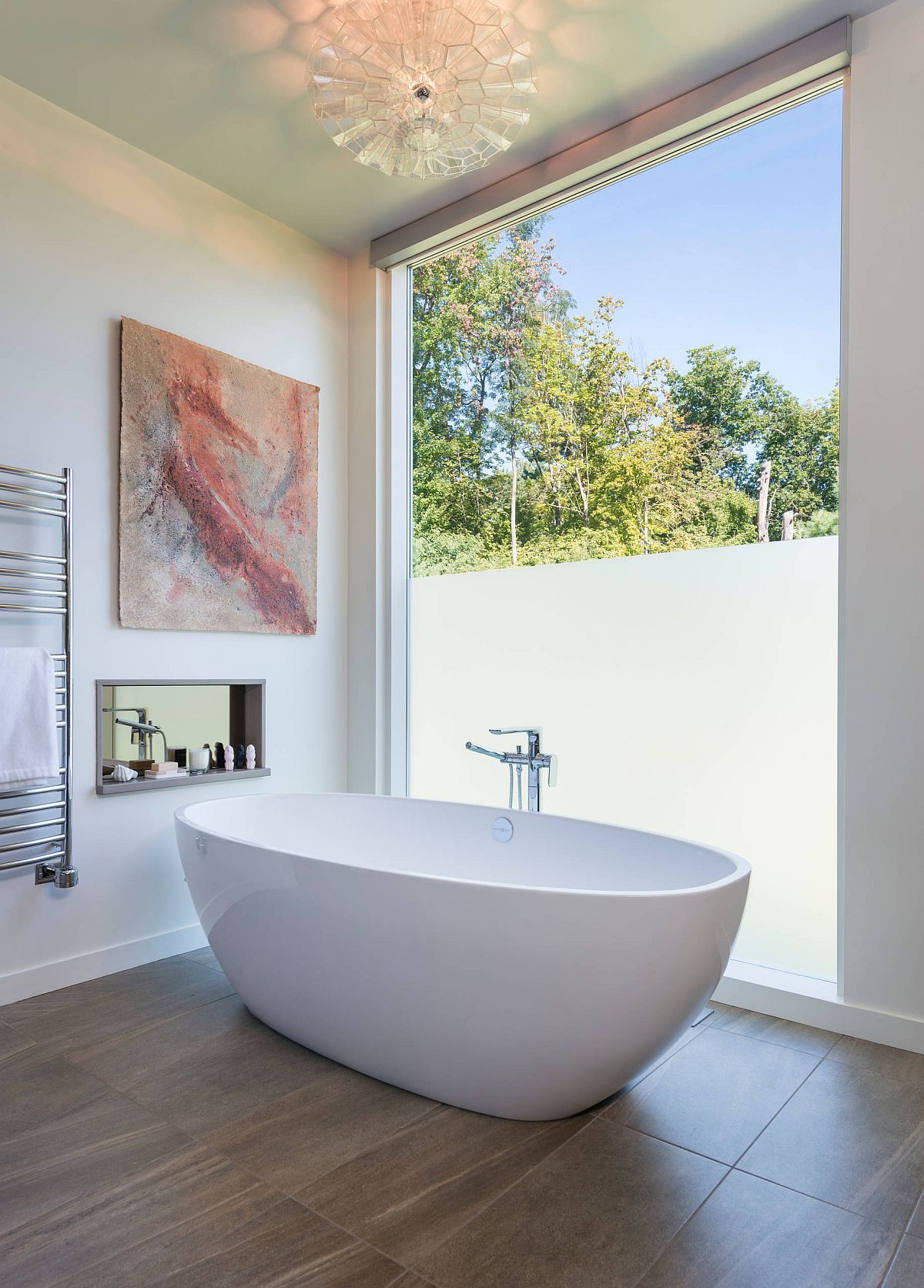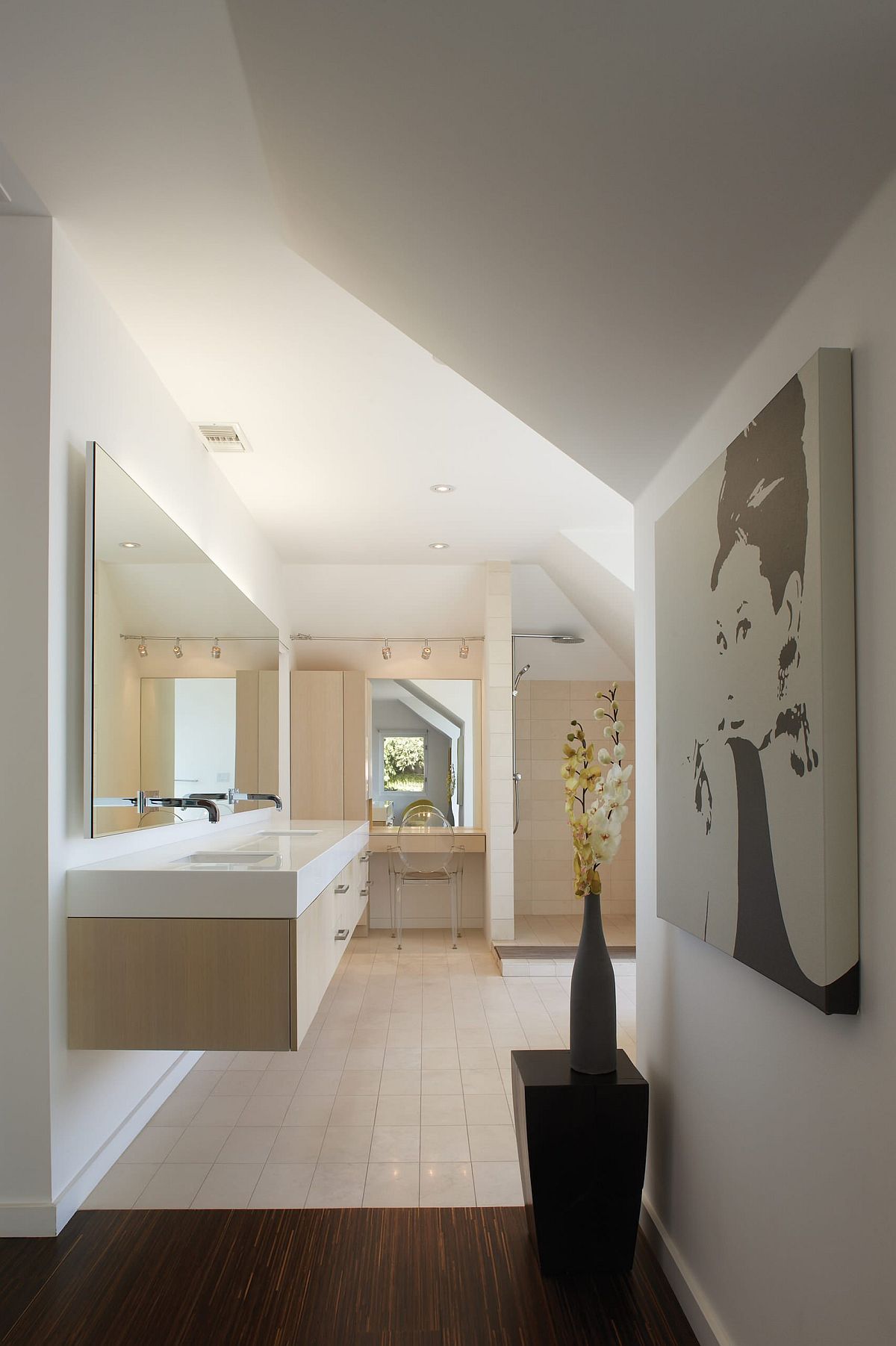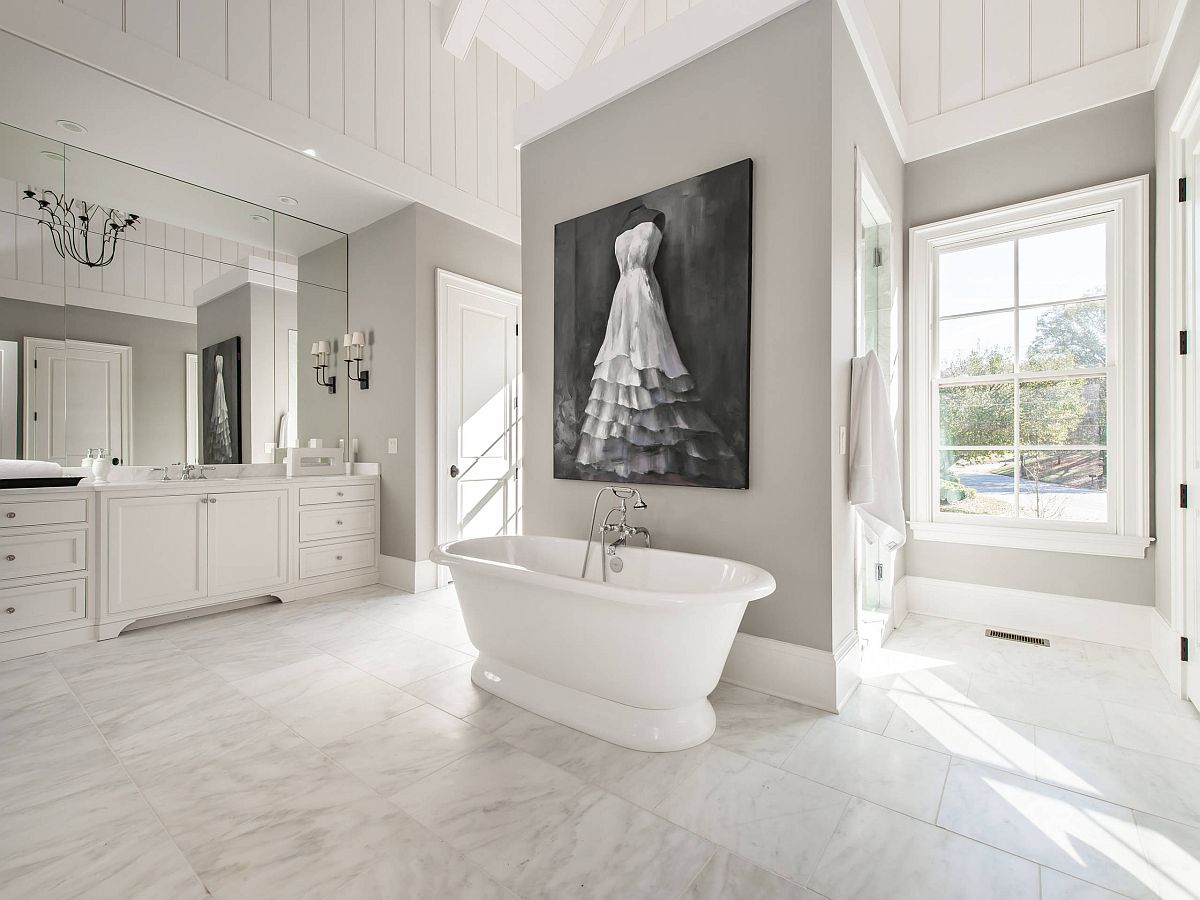 Inventive Additions Replacing Usual Art Work
Framed print, paintings and photographs are not the only options when you are searching for bathroom wall artwork. Ideas that venture outside the box like the breathtakingly beautiful shower backsplash in natural yellow onyx stone is as good, or even better, than any other wall art piece you can find. Apart from this you could also use custom creations in stained glass to add color and pattern to the bathroom and define its style. DIY art pieces, quirky collections and a whole lot more can be your version of 'wall art' in the bathroom.