If you can't stand the cold, a couple ways to solve that problem would be to sit by the fire, or take a nice hot bath. Or why not do both?! That's right – a fireplace in the bathroom is the ultimate way to make your bath feel as luxurious and relaxing as possible. Honestly, I'd probably just stay in there all winter if I could. Most of us can only dream of having such a room in our own homes, so here are a few examples that will at least serve your fantasy!
Dark Indulgence
How do you make a clawfoot tub really stand out? You paint the outside a dark color in a way that matches the gorgeous nearby fireplace. First up is an eclectic bathroom from My Domaine, with a deer head and a crazy chandelier hanging from a coat stand. The next one features a white bathroom with black to highlight the two most important parts of the room from Daily Dream Decor, and a third shows smokey dark walls beside a painted tub from Desire to Inspire.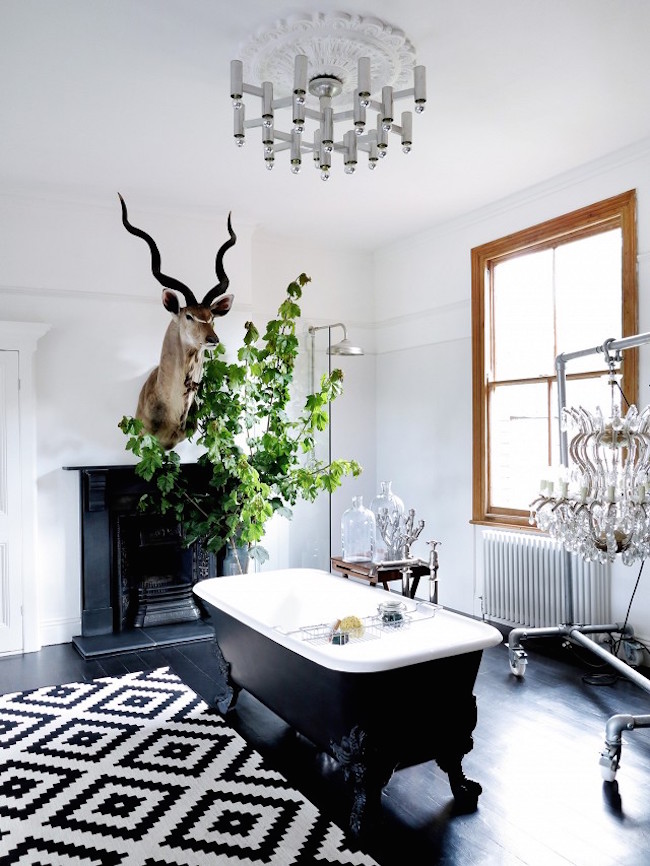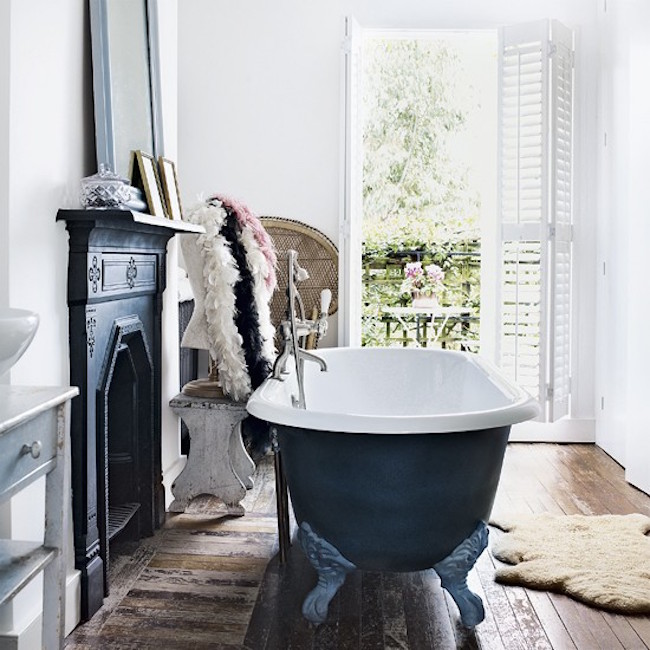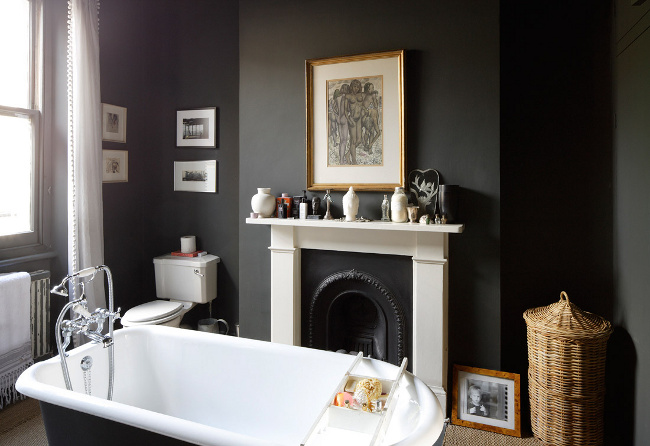 DigsDigs also featured a tub that's encapsulated in dark marble for a different dark effect. The tile has been used to outline the tiny fireplace too!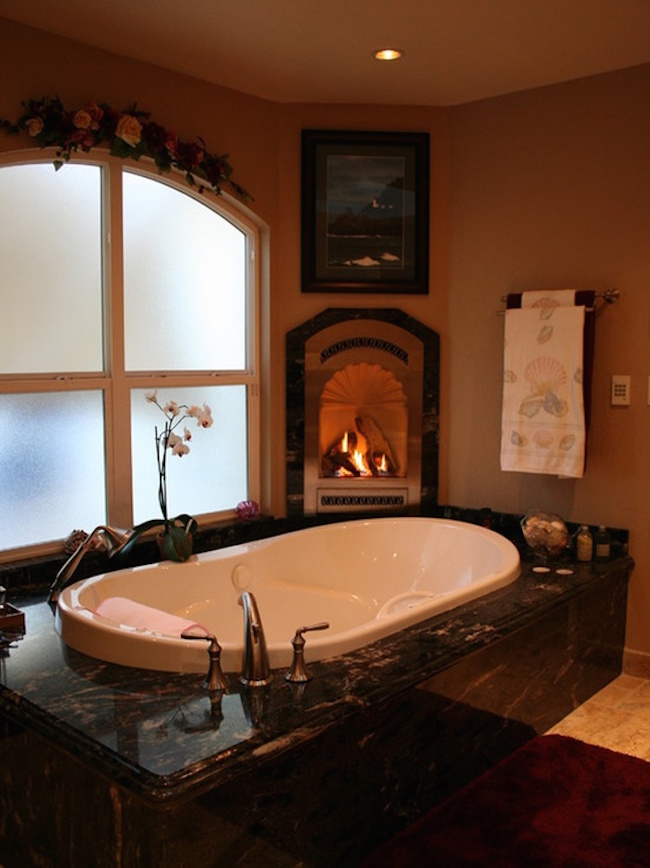 Bright and Modern
Dark colors sure do make a bold statement, but they don't always leave everyone feeling relaxed. If light and airy is more your thing, you'll want to check out the bathrooms below. Remodelista showed this beautiful modern tub with a view of a dual fireplace that looks out into another room.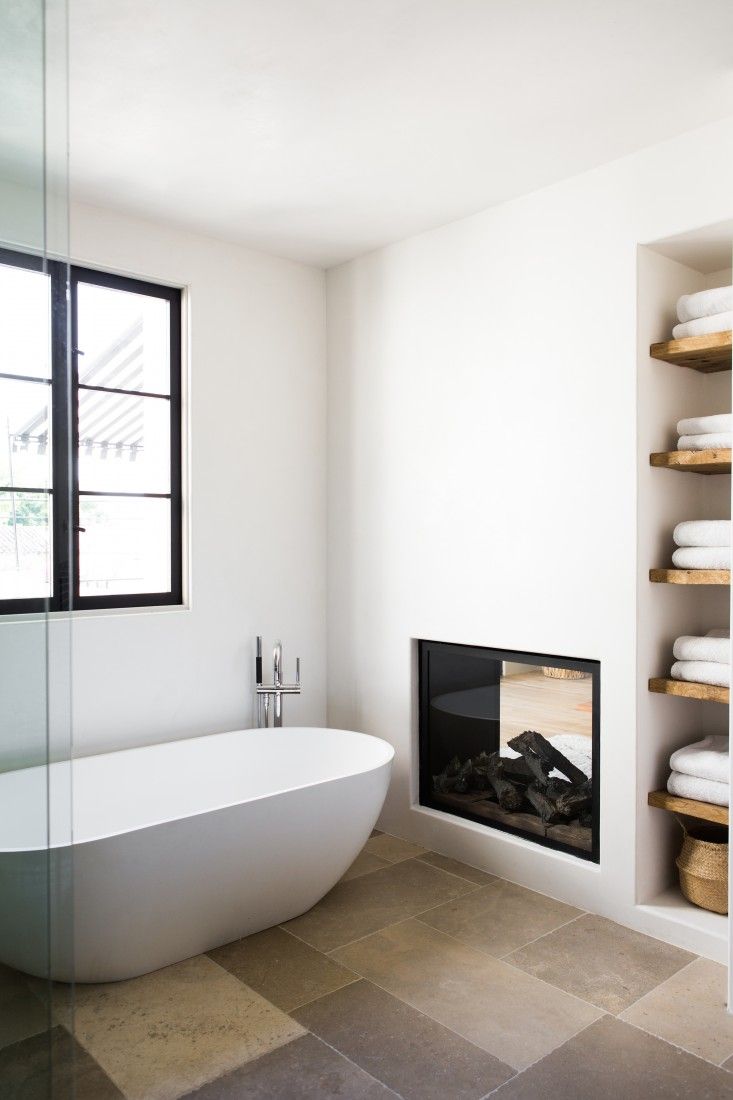 Another modern dual fireplace from BHG creates a very open style in this bathroom featuring beautiful marble tile throughout.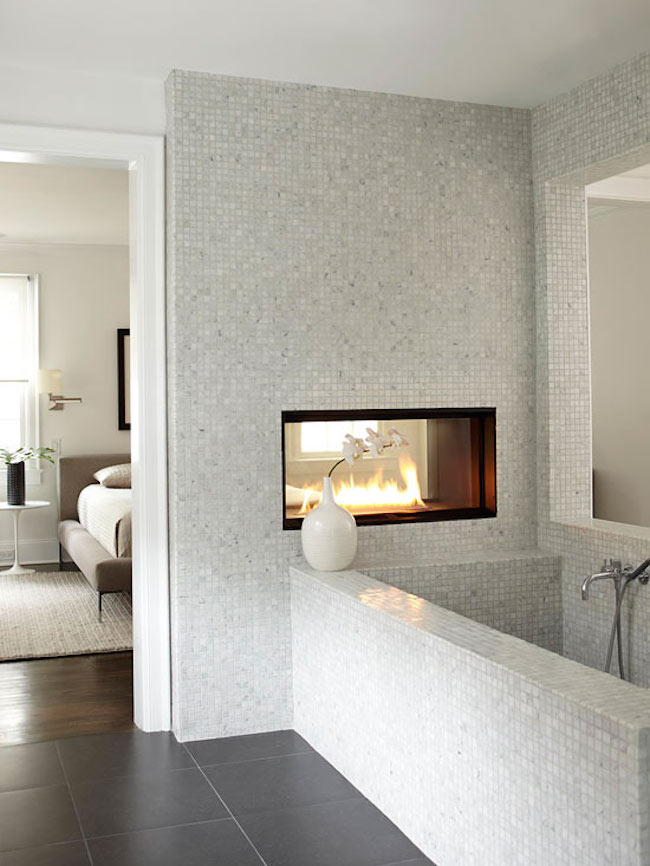 Take a look at this all-white bathroom from Trendland, where even the fireplace itself is white.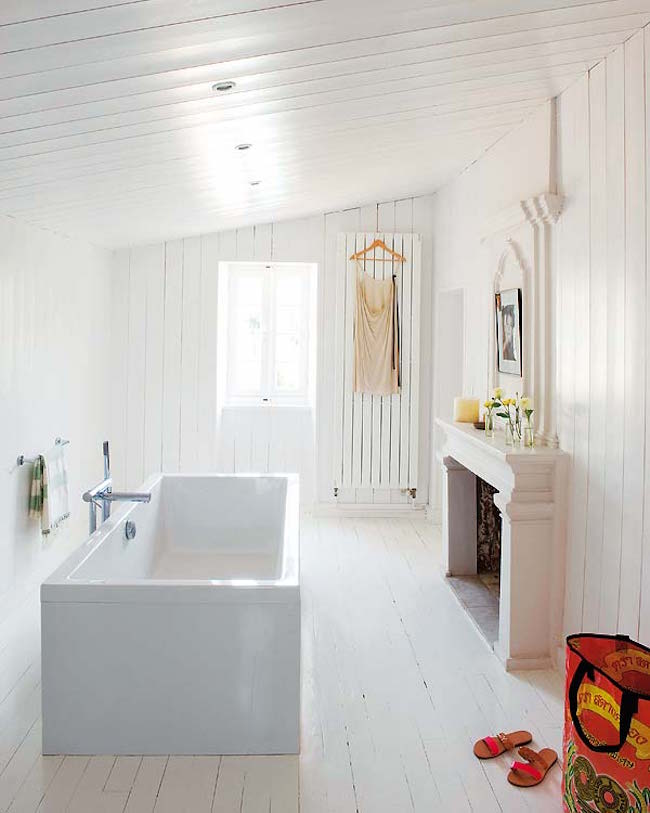 Refined Elegance
There is perhaps nothing fancier than putting a fireplace in the bathroom, so dressing the whole room up in the most elegant ways possible can really play up this pairing. Check out the bathtub nook here from DIY Network, featuring a chandelier, a teleivision, and of course the fireplace that blends right into the tub's tiling.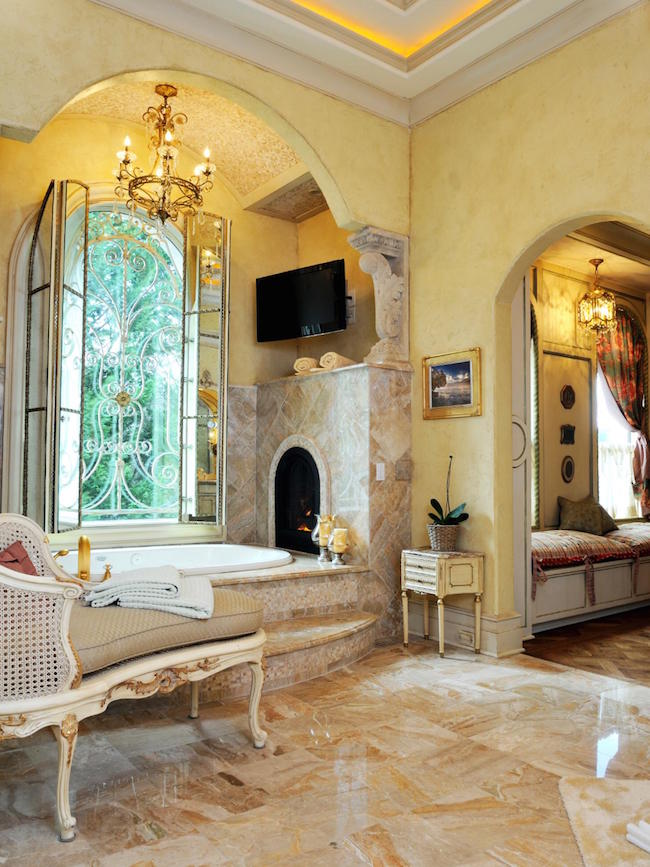 Here's another extraordinarily elegant example found on Style Estate that pairs a tall and grand fireplace with an ornate tub and lots of different tiling throughout the bathroom.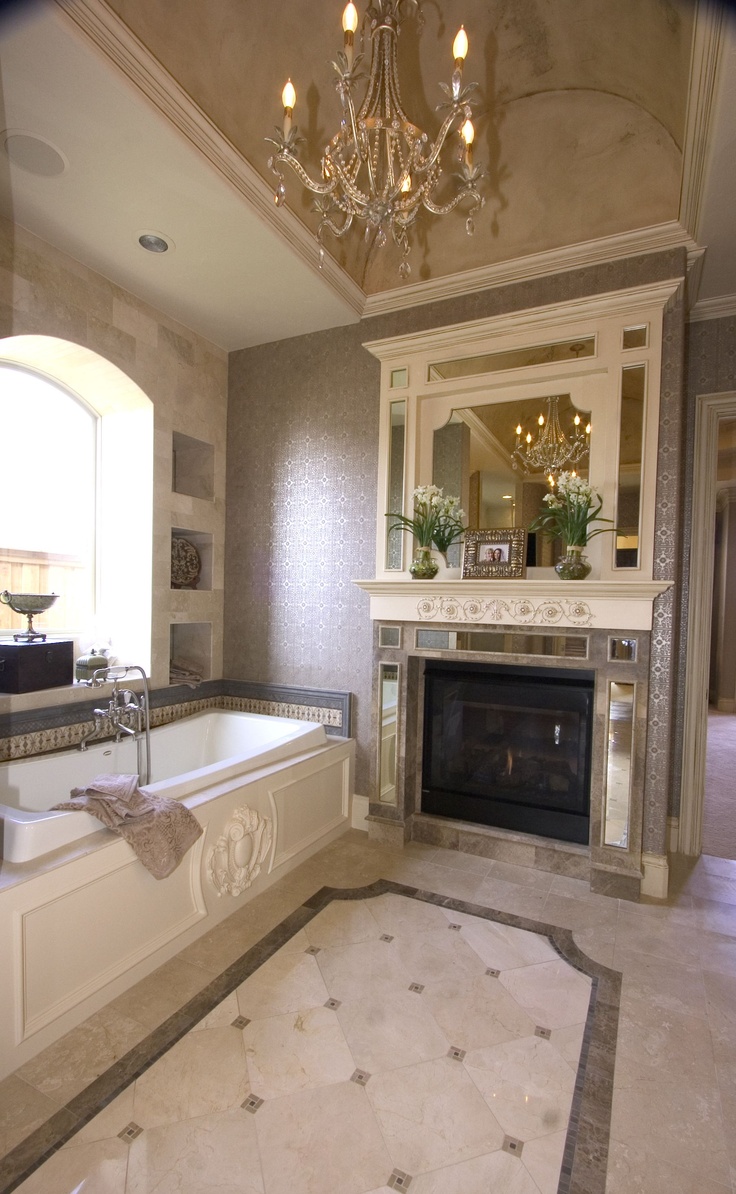 House Beautiful shows us another example of pure elegance with practically everything! It's got a tub near a huge window, a chandelier, beautiful ceilings, and of course a nice little fireplace tucked away neatly to the side.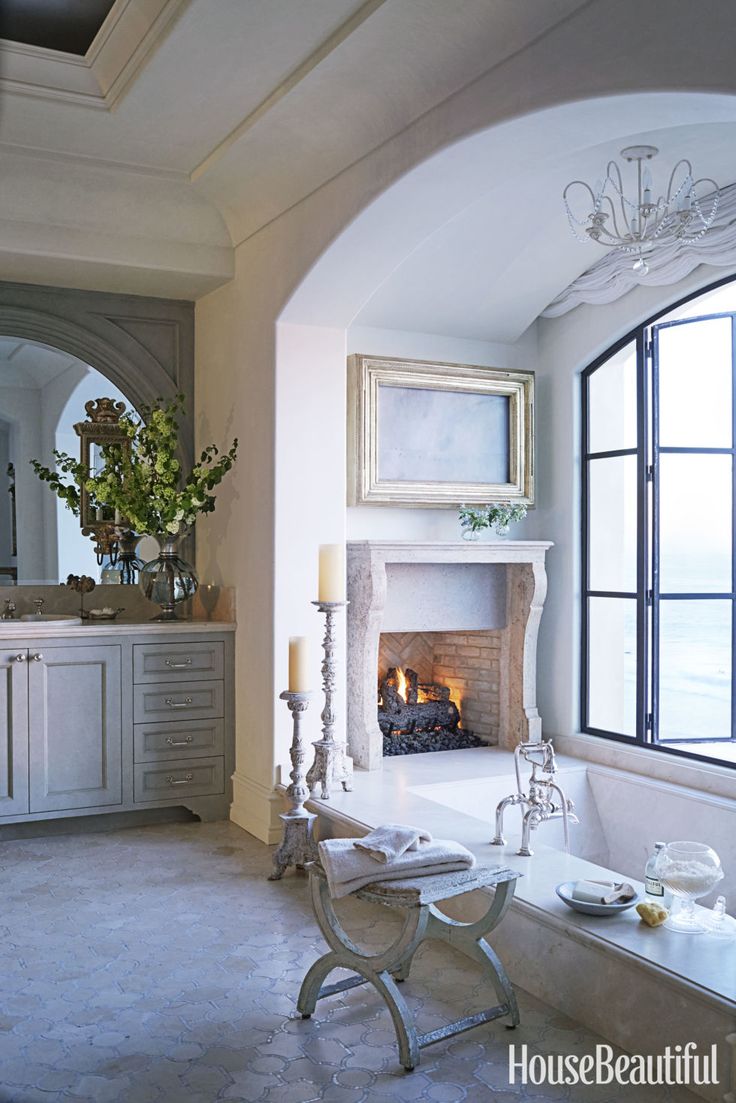 Timeless Beauty
Some design trends never truly go completely out of style. For example, this London-based Victorian bathroom found on My Domaine really impresses with that gorgeous clawfoot tub and wallpaper surrounding the fireplace. Also, there's that gorgeous chandelier!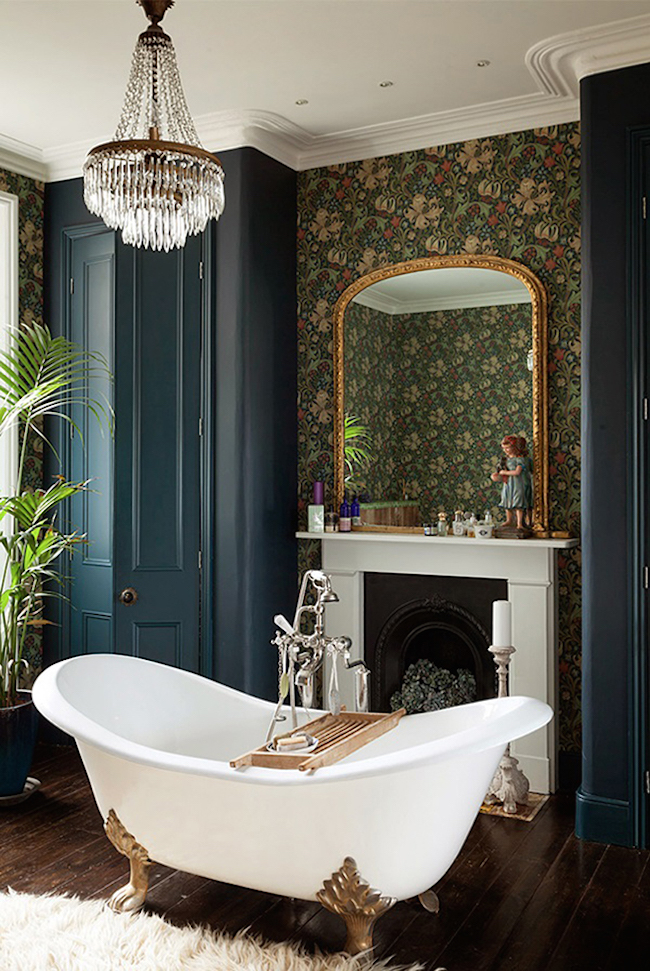 Another bathroom featured on DIY Network has a different take on timeless style by working an old Hollywood look into it.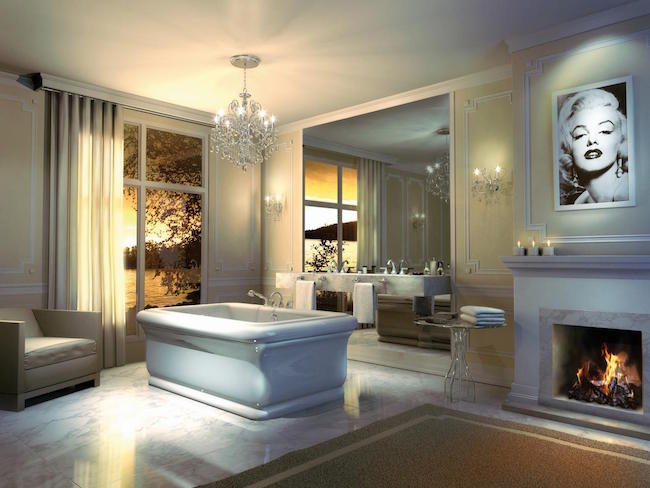 Spa-Like Serenity
You almost can't go wrong with a spa design style for any bathroom. Instead of putting in an actual fireplace, this bathroom from HomeBunch creates the look of one with marble tile and instead places big pillar candles where the fire should be.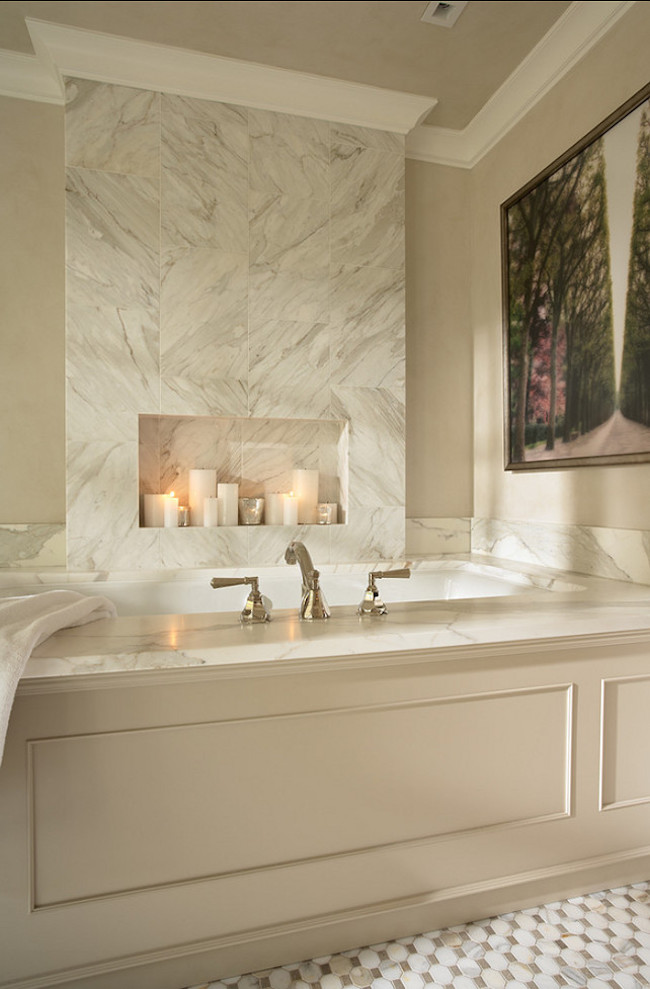 Here's a very bright and tranquil spa-like bathroom found on VRBO featuring a freestanding tub right beside a dual fireplace that looks into the master bedroom.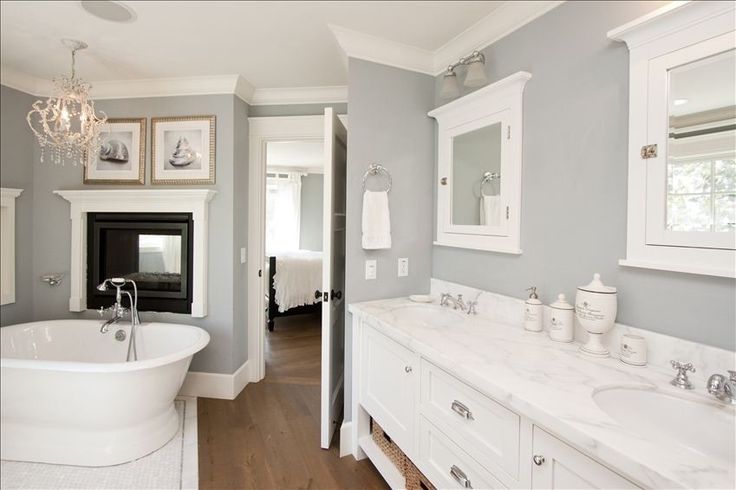 This next bathroom again from Style Estate has a bit of a getaway lodge feel to it, with its stone wall and built-in fireplace and tub right next to the enormous shower.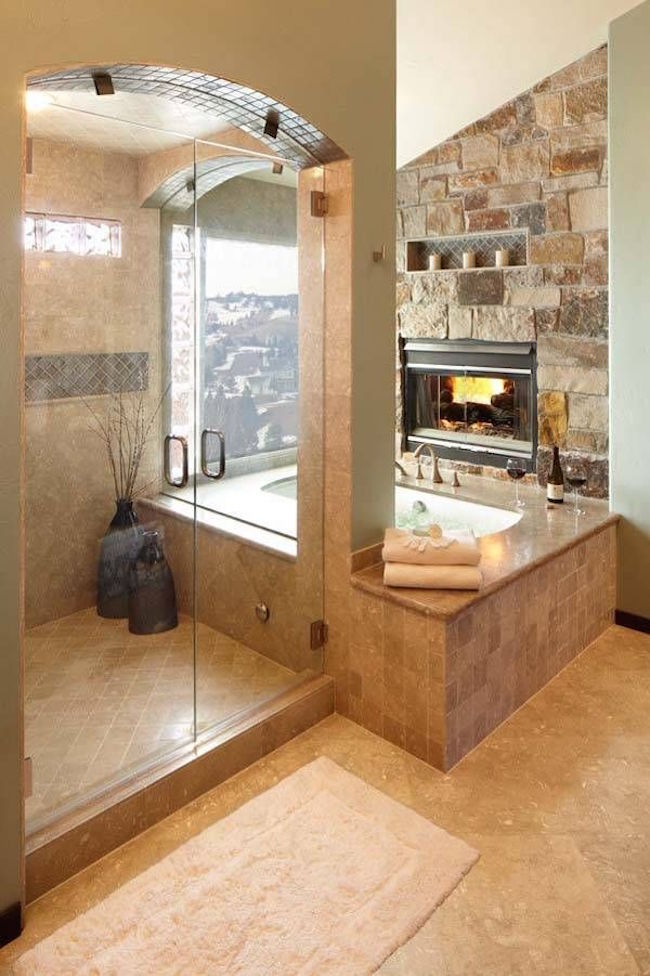 Speaking of stone walls, BuildDirect shows off its premium stonework in this gorgeous bathroom that surrounds the fireplace and the bathtub.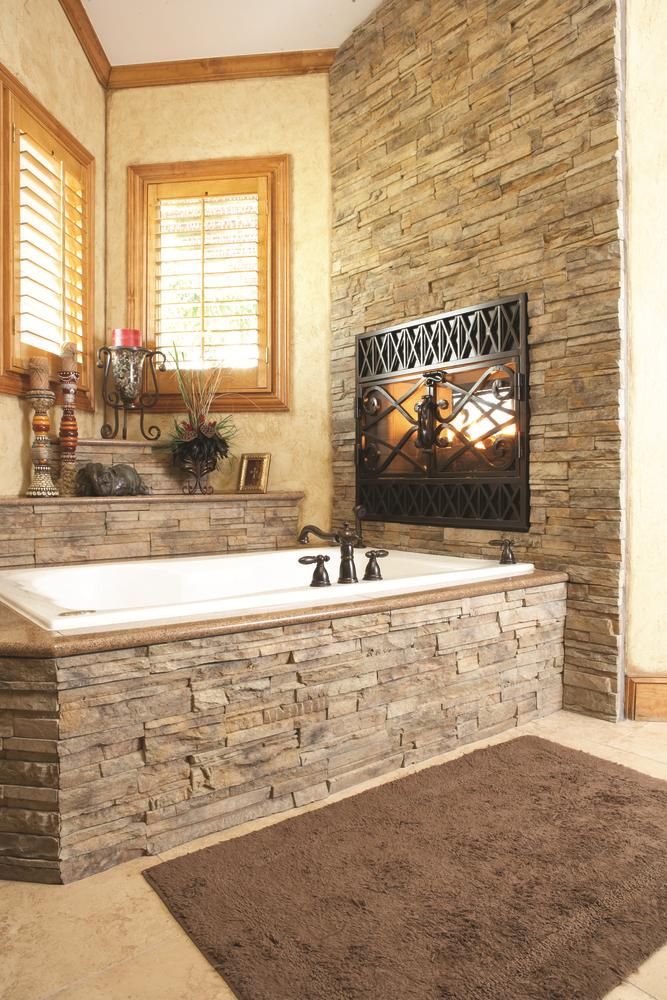 A fireplace in the bathroom with a nice, big tub would be like a dream come true. If only it were that easy!