Putting a previously neglected space in your home to good use saves both on resources and time. An old housekeeper house in the backyard, Loft Branco was turned into a smart backyard office and guest space by Play Arquitetura with sweeping changes that altered it both on the inside and outside. Nestled on the outskirts of Belo Horizonte, Brazil, the main house here was completely left unaltered while it is the rear new addition that makes a big impact with its revamped form. The gabled roof of the new office space mimics that of the main house even as white, metallic tiles on the outside borrow from its aesthetics as well.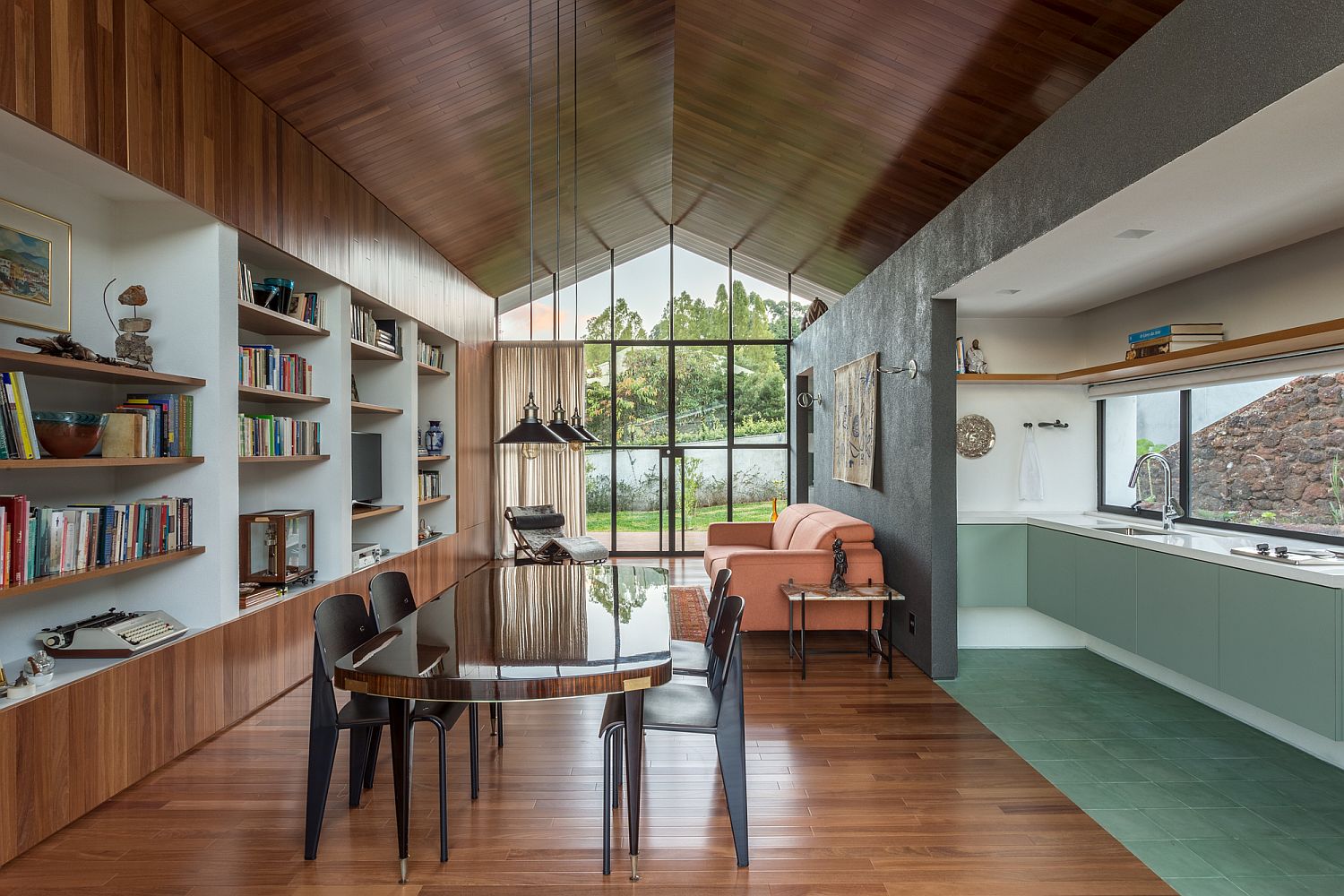 Large glass windows and doors open up the east and west ends of the office to the world outside with complete transparency even as they bring in a flood of natural light. On the inside one sees a neutral color scheme with a bright pastel pink couch making a big visual impact. A series of shelves along with wooden cabinets adds to the storage space of the interior while additional spaces like the bedroom and kitchen allow one to easily turn the home office into a guest area. [Photography: Gabriel Castro]
RELATED: House D: Japanese Home with an Eccentric Gabled Roof and Unique Floor Plan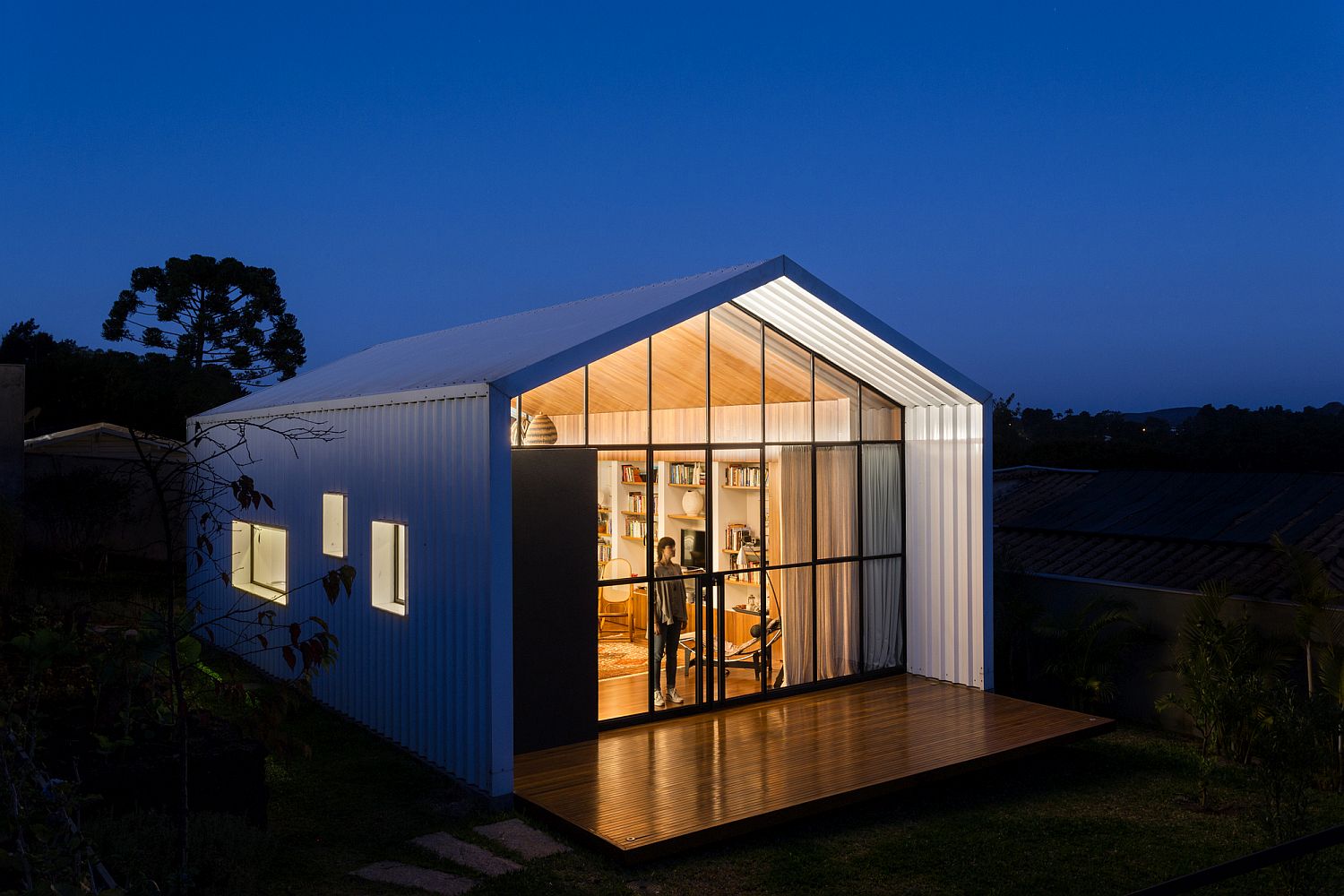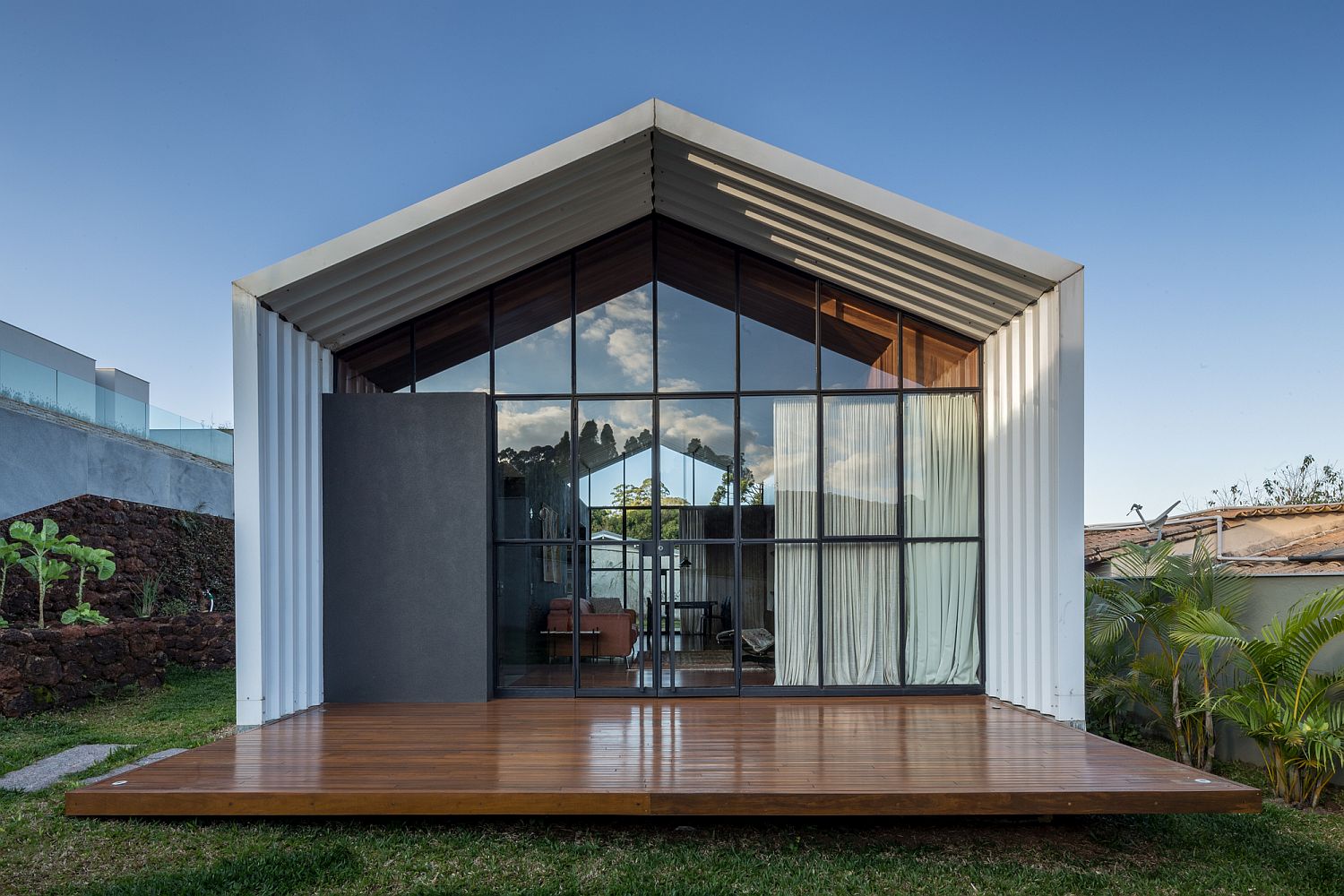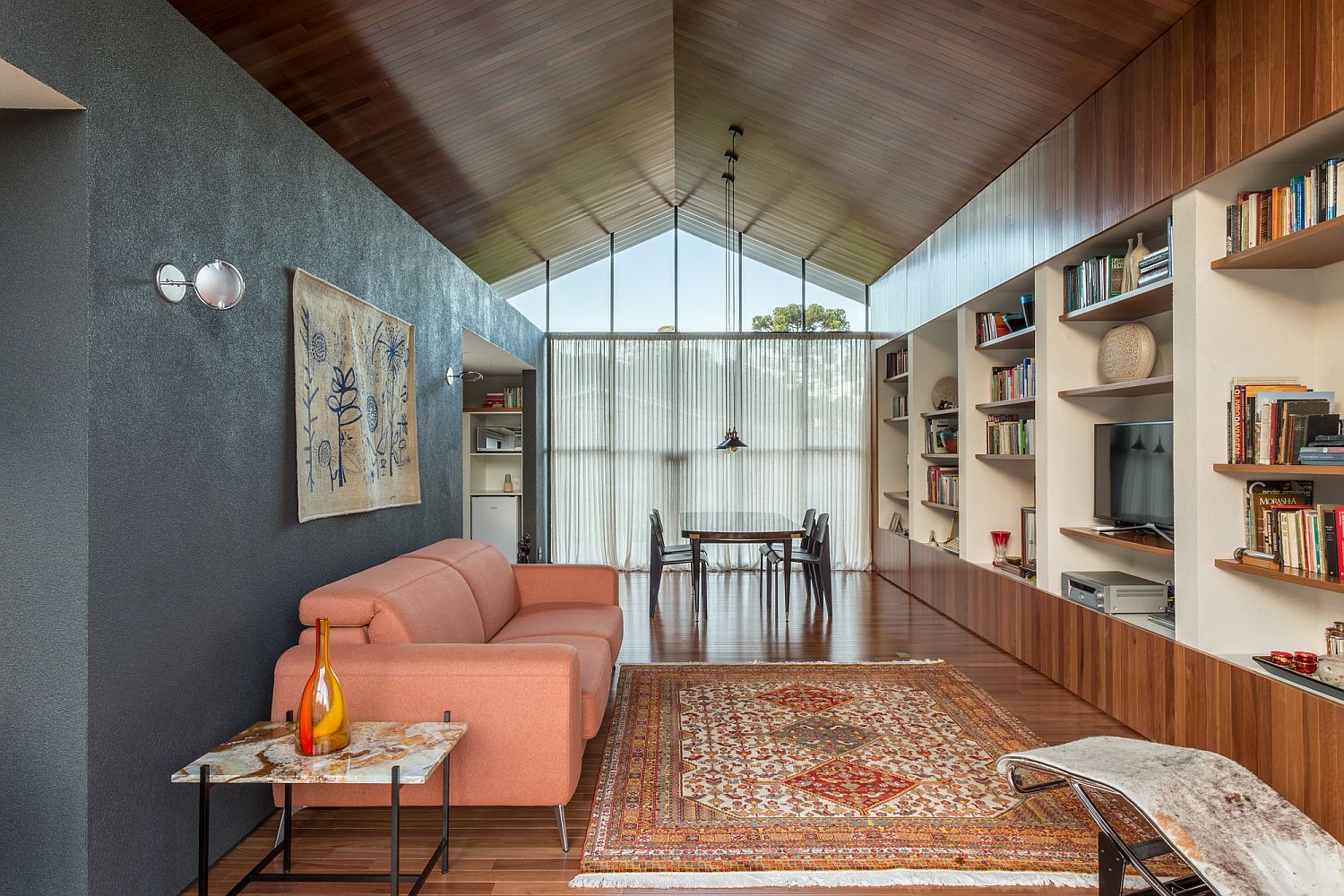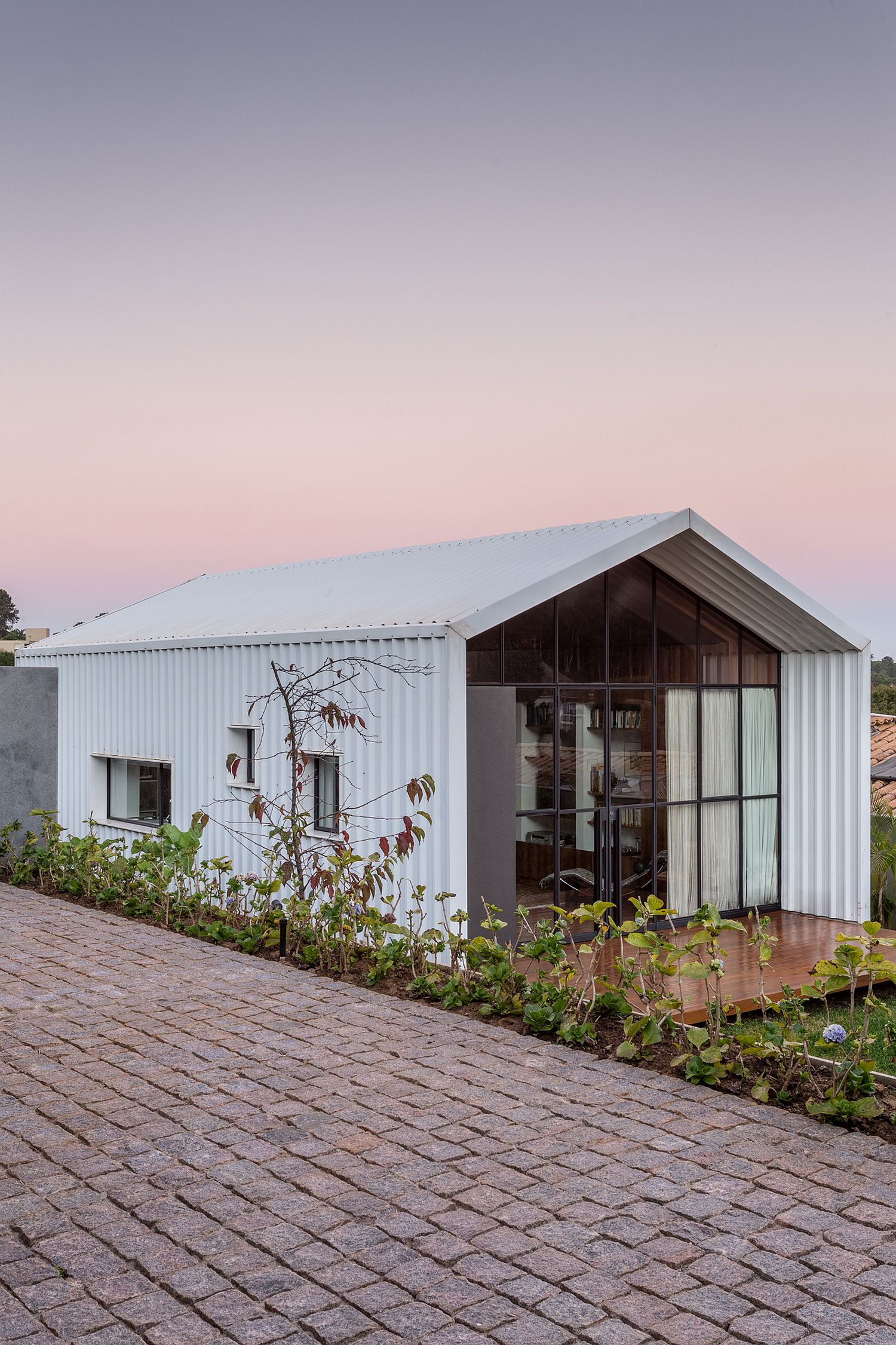 Unlike the main house, where the main openings face north and south, in this annex, the glazed openings face east and west, and the facades covered with tile, face to the main house and the neighboring house, providing greater privacy for all.
RELATED: Painting a Stunning Visual: House with a Guest Room Balances Space with Style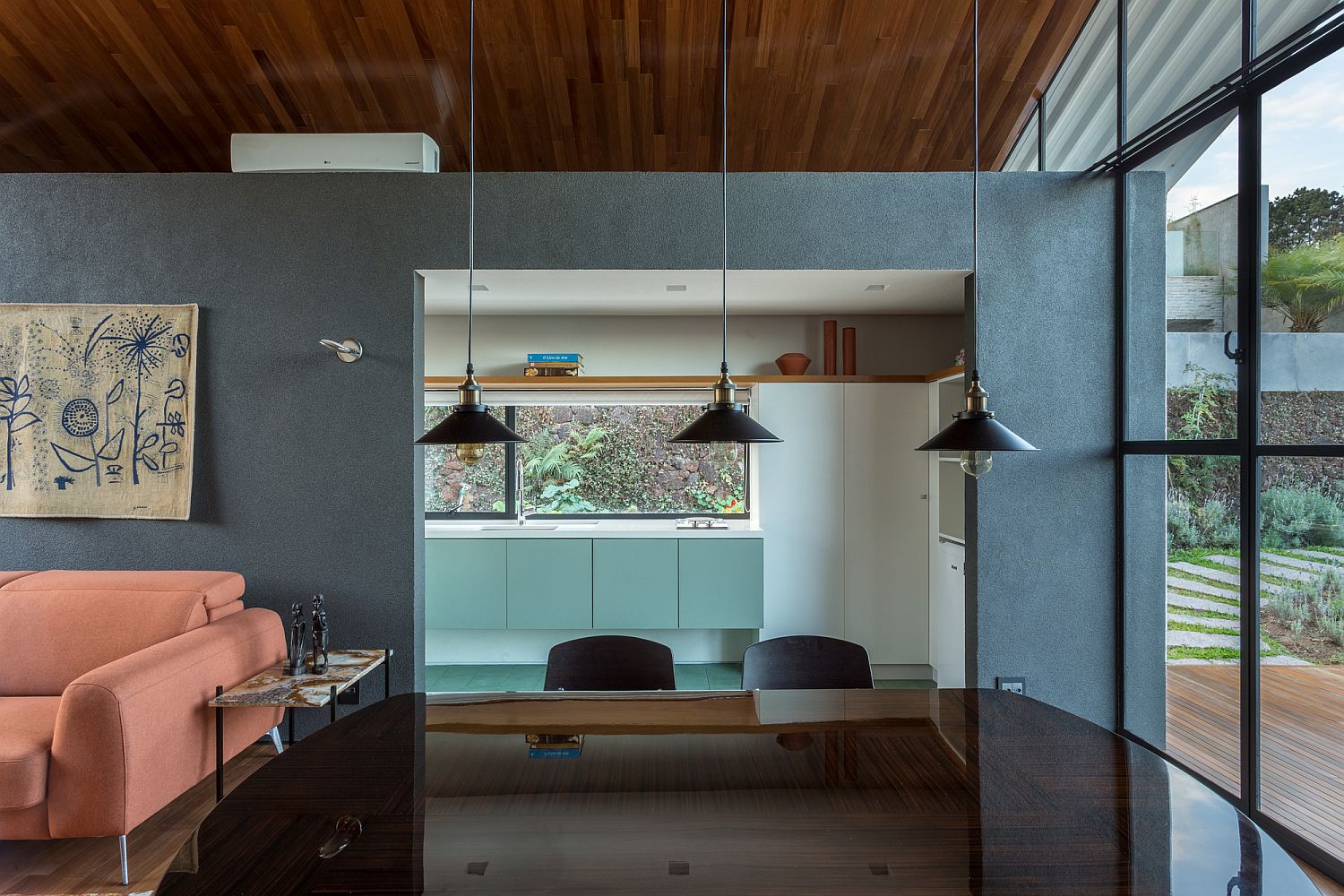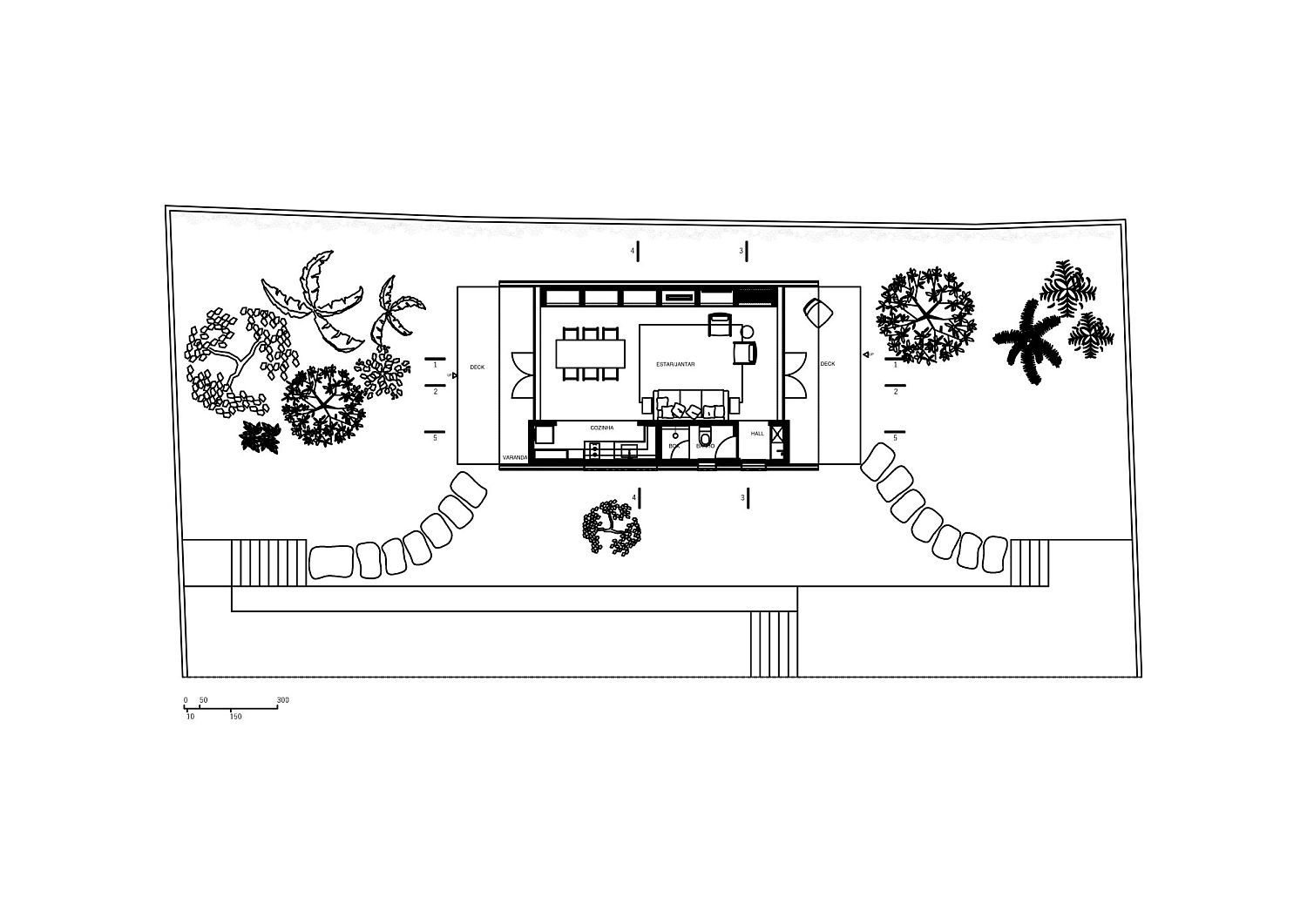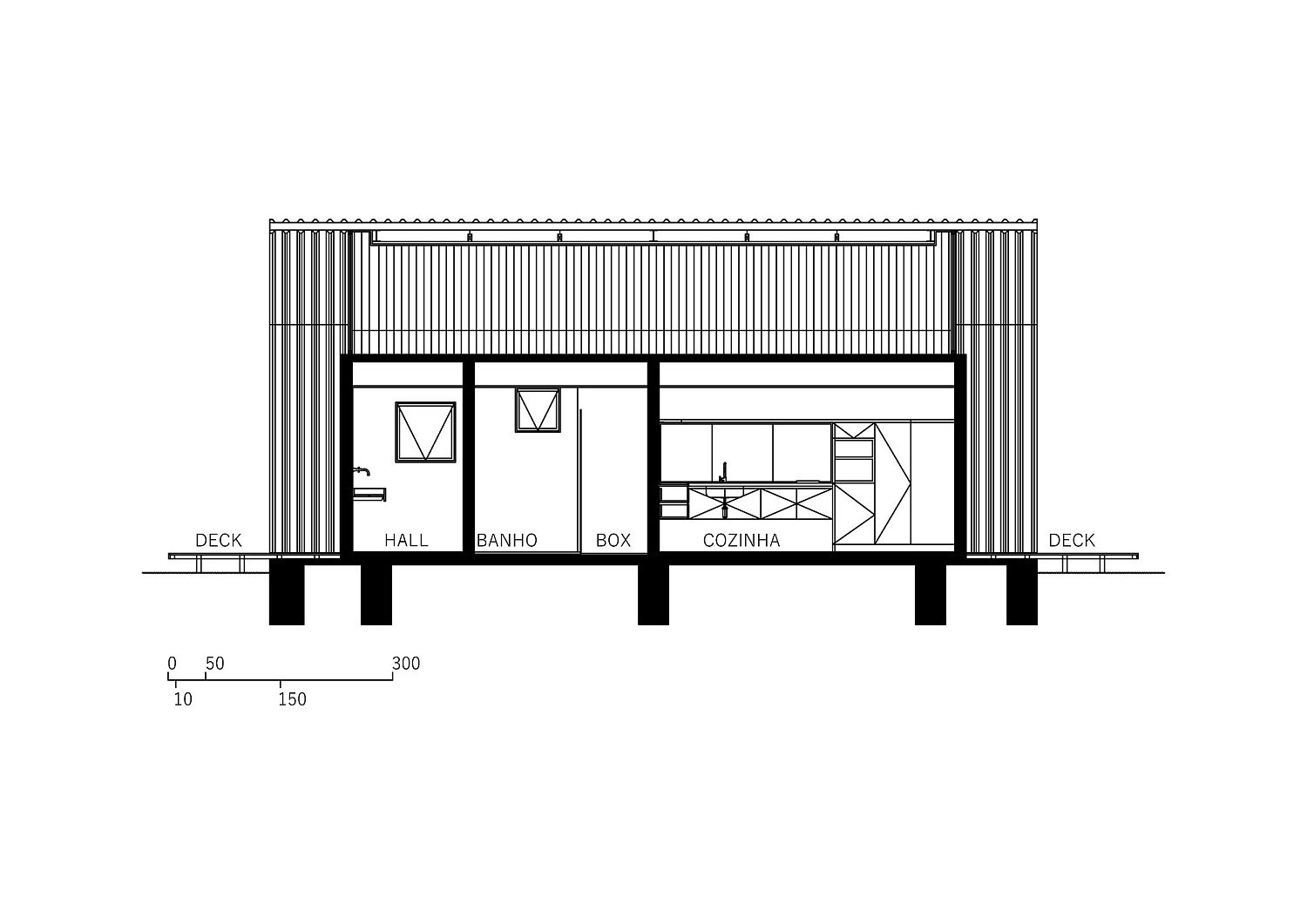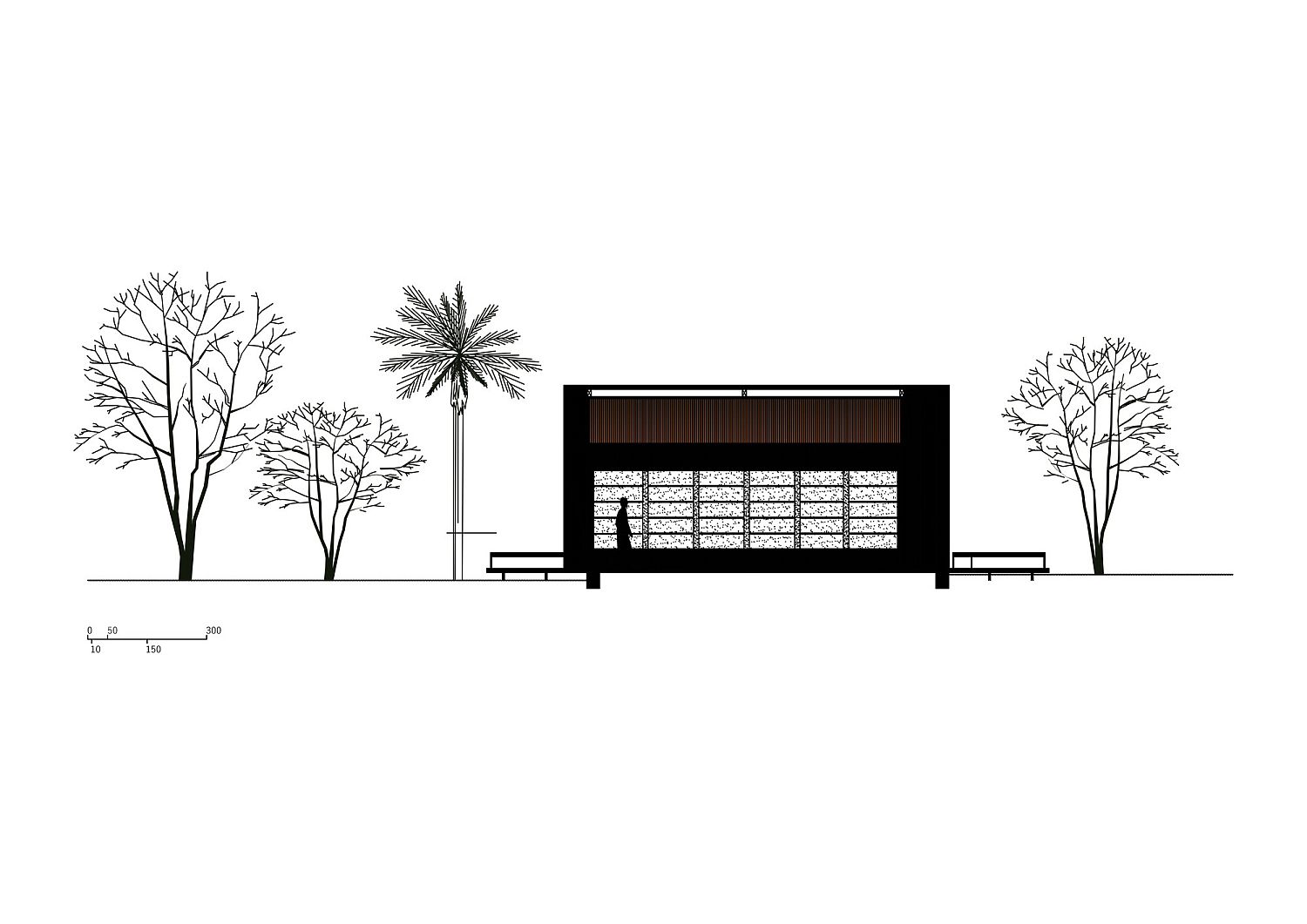 Liked the story? Share it with friends.