There's something about sitting around a backyard fire pit that seems to officially signal the start of summer. Longer nights and warmer weather means that you can extend the amount of time you spend outdoors well into the evening hours. Outdoor living spaces maximize the function of your home by providing an additional area for dining, lounging, and entertaining. Adding a fire feature can help elevate your yard into a comfortable space that is useable long into the fall months (and even the winter depending on where you live!). Ranging from large extravagant centerpiece designs to contemporary sleek options, there is a wide variety of fireplaces, tables and stone structures to suit your space and decor style. We rounded up our favorites and broke them down into an easy-to-follow guide to help you narrow down the setup and style that works best for you.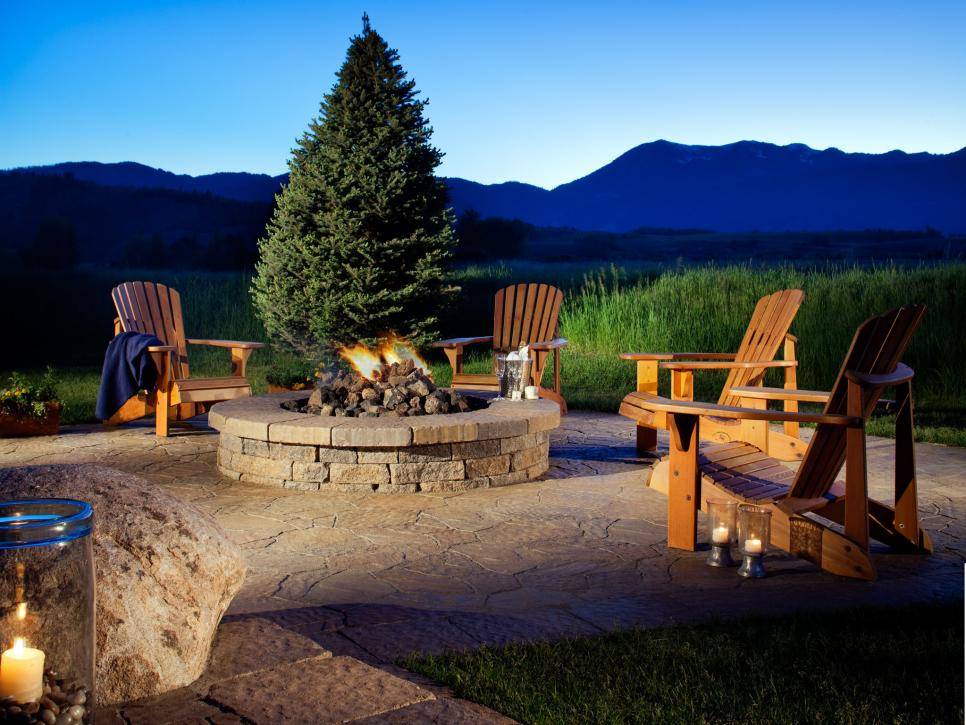 Traditional Fireplaces
One of the most popular styles of fire pit design is still the traditional fireplace. Preferred for their natural and organic appearance, these fire pits are usually best situated in the backyard because they are larger in size. They vary in style but are most often made of stone, built of mixed brick or natural materials, and sometimes painted a whitewash or black to modernize the design. Traditional fireplaces often leave room for food grilling racks or a natural stone pizza oven. We rounded up these beautiful natural fire pit designs that we're longing to cozy up around: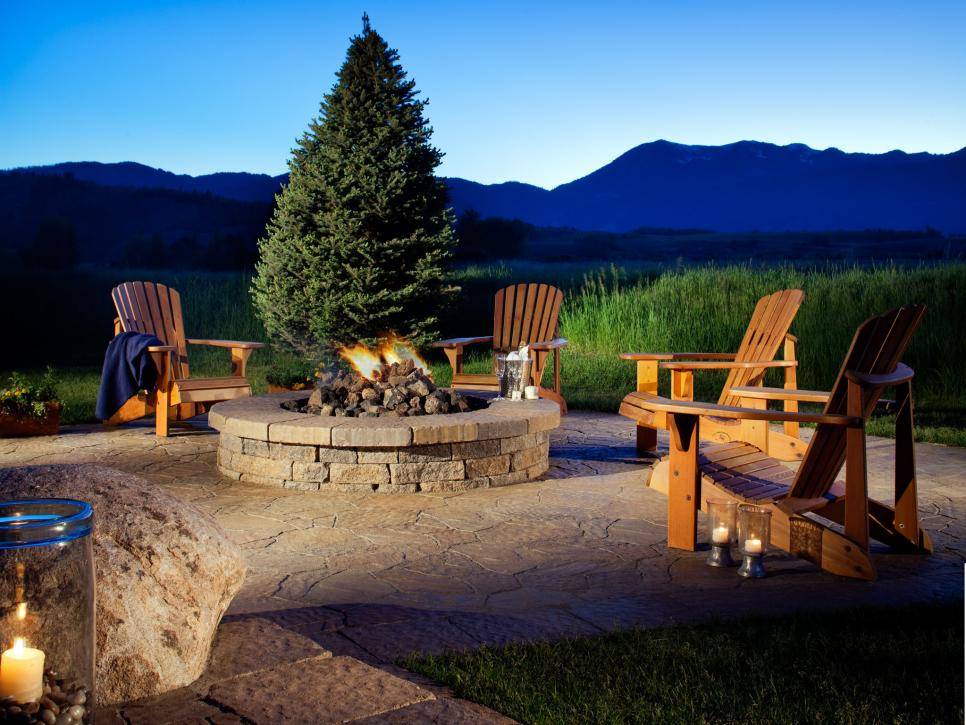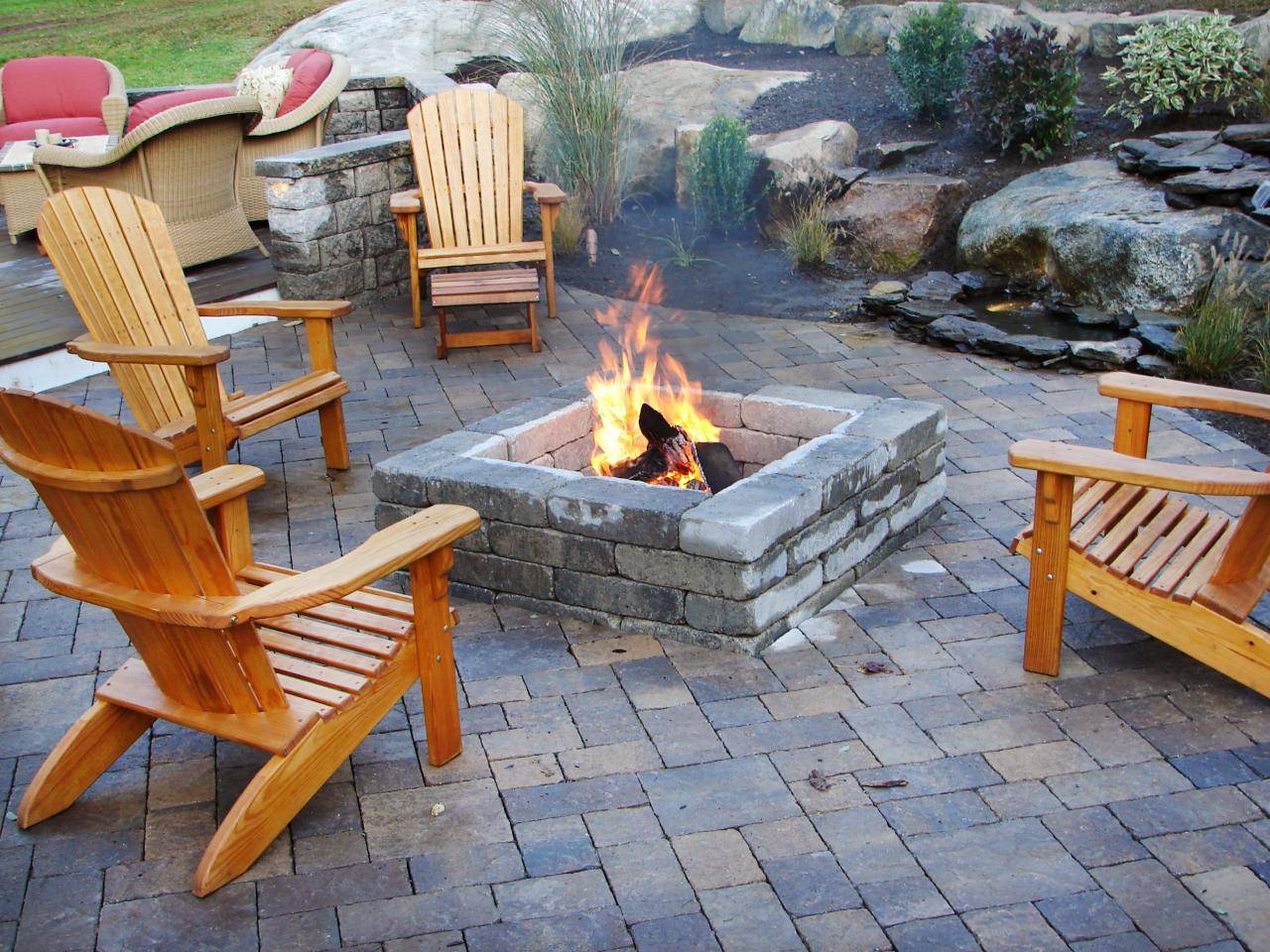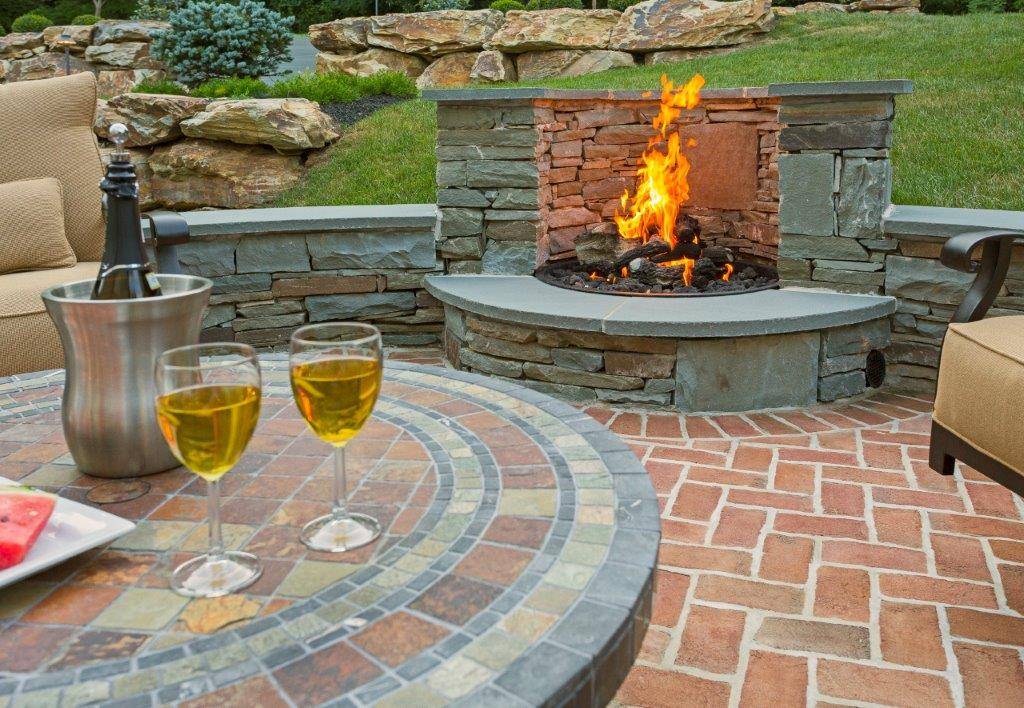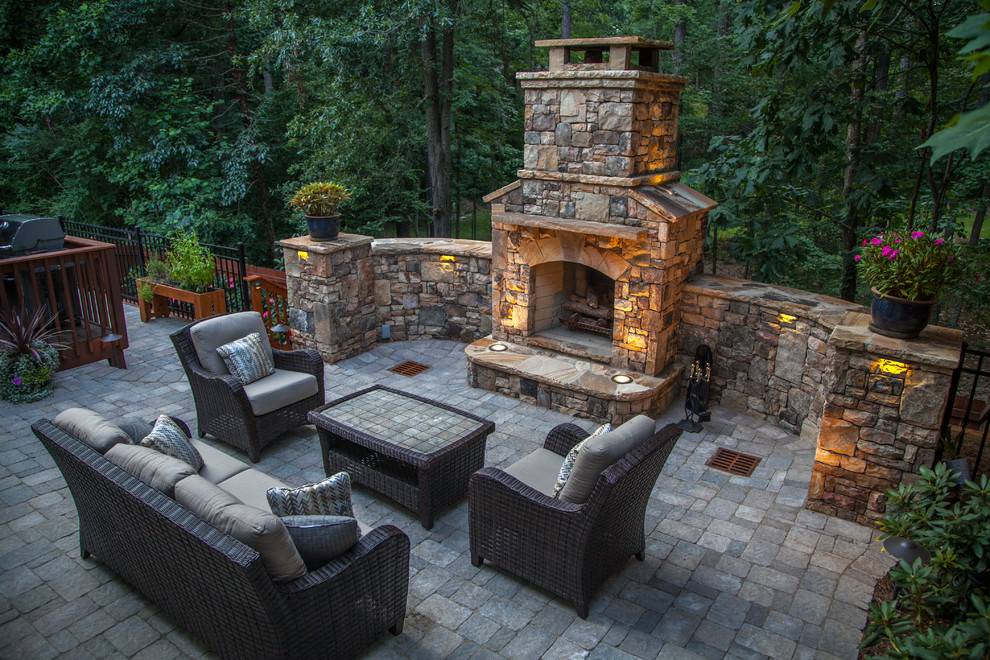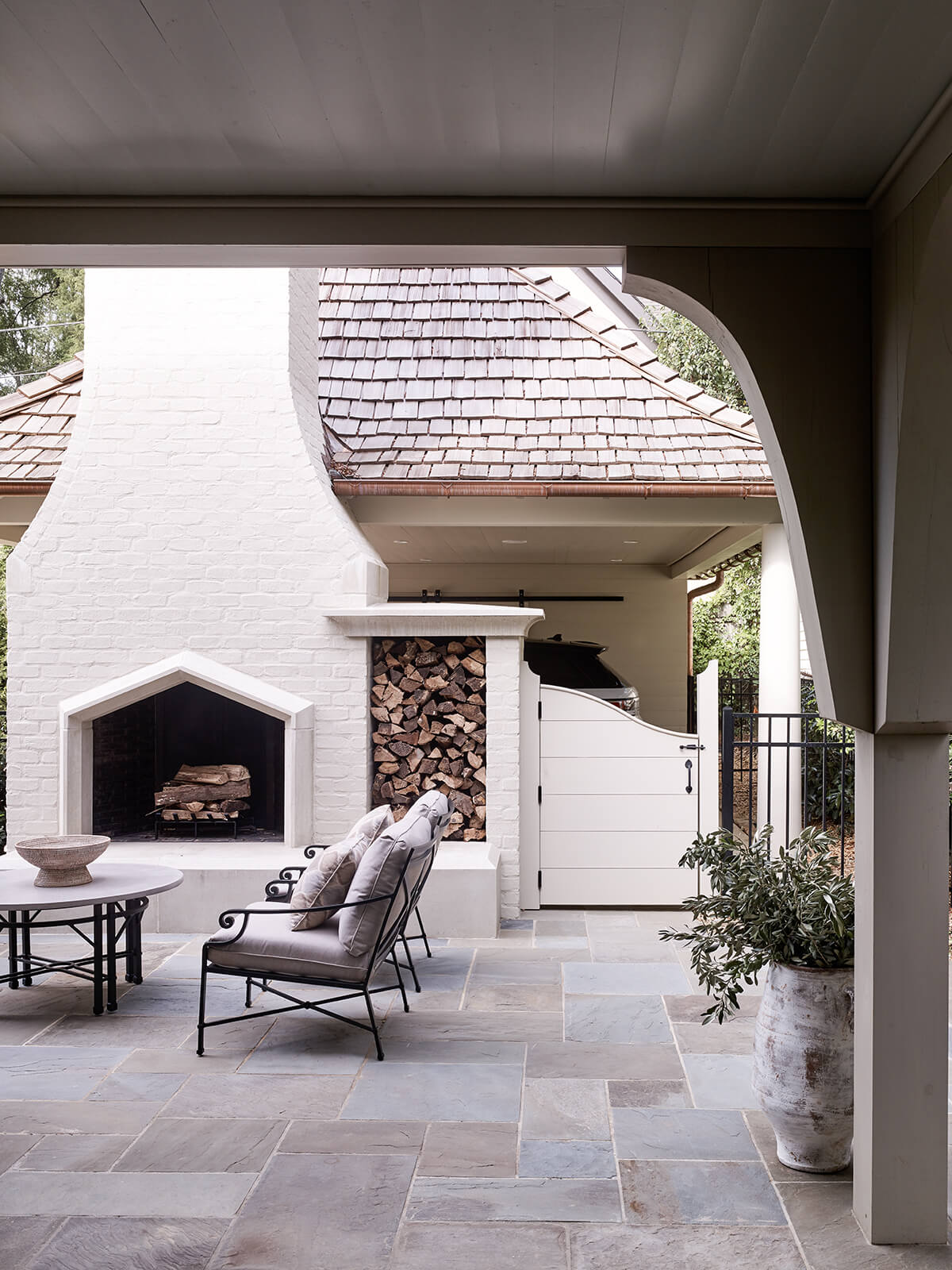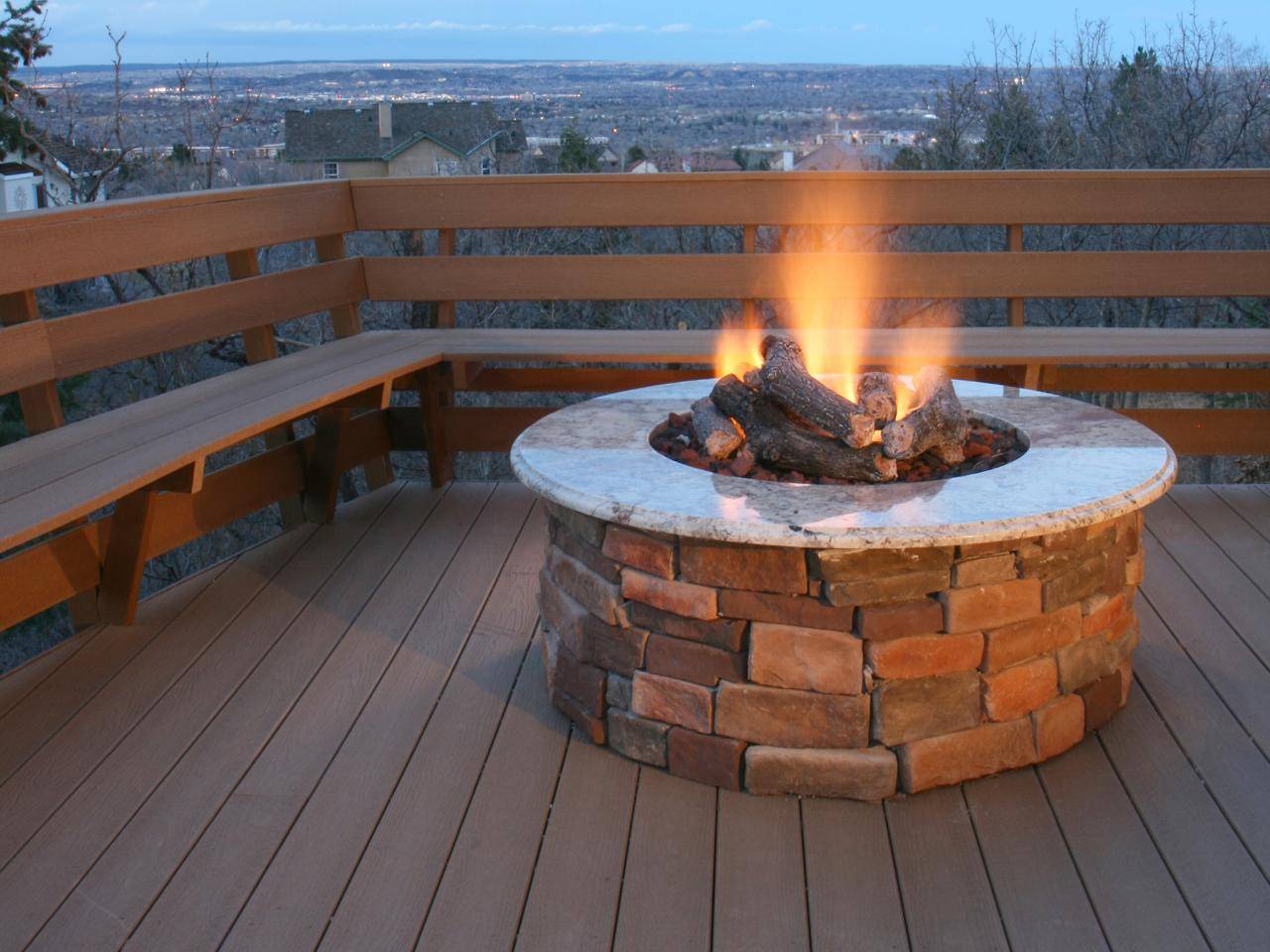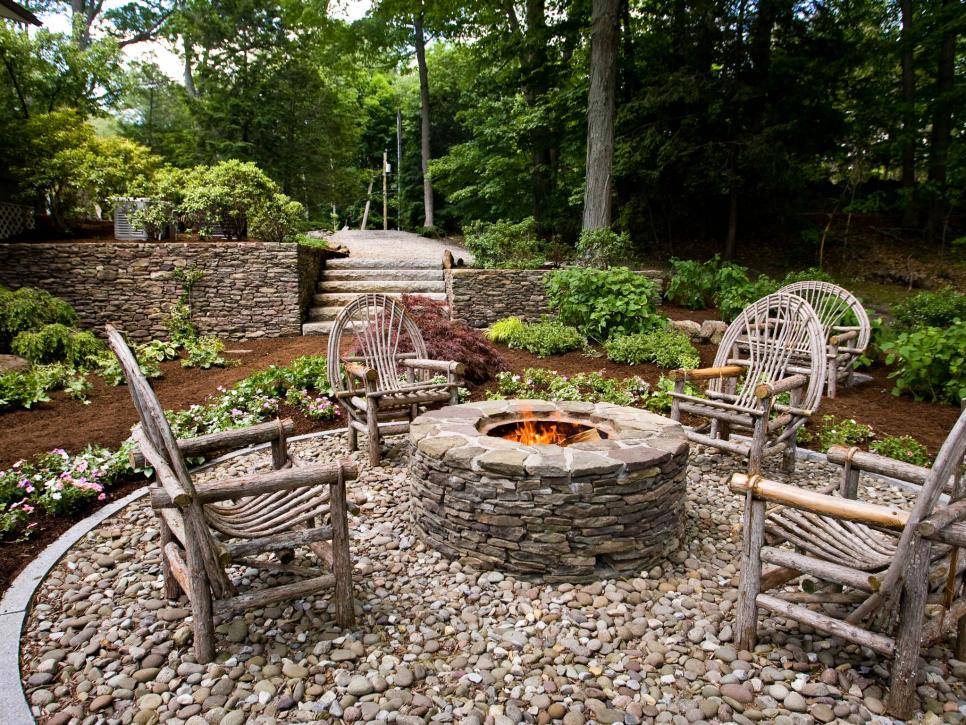 Contemporary Fire Features
Modern decor does not necessarily have to be expensive or unrealistic when it comes to outdoor design. Investing in a contemporary fireplace inspired by sleek designs and clean lines can help transform your space into a stylish modern escape that functions for both relaxing and entertaining. Contemporary fireplaces tend to embrace non-organic materials like glass, tiles and metals to achieve the modern, clean design. They are often powered by natural gas or propane and rely on technology like self timers and temperature control help to provide additional safety and comfort features. Modern fireplaces can range in price from very expensive for a custom design, to more affordable for a smaller installation – either way it transforms the area.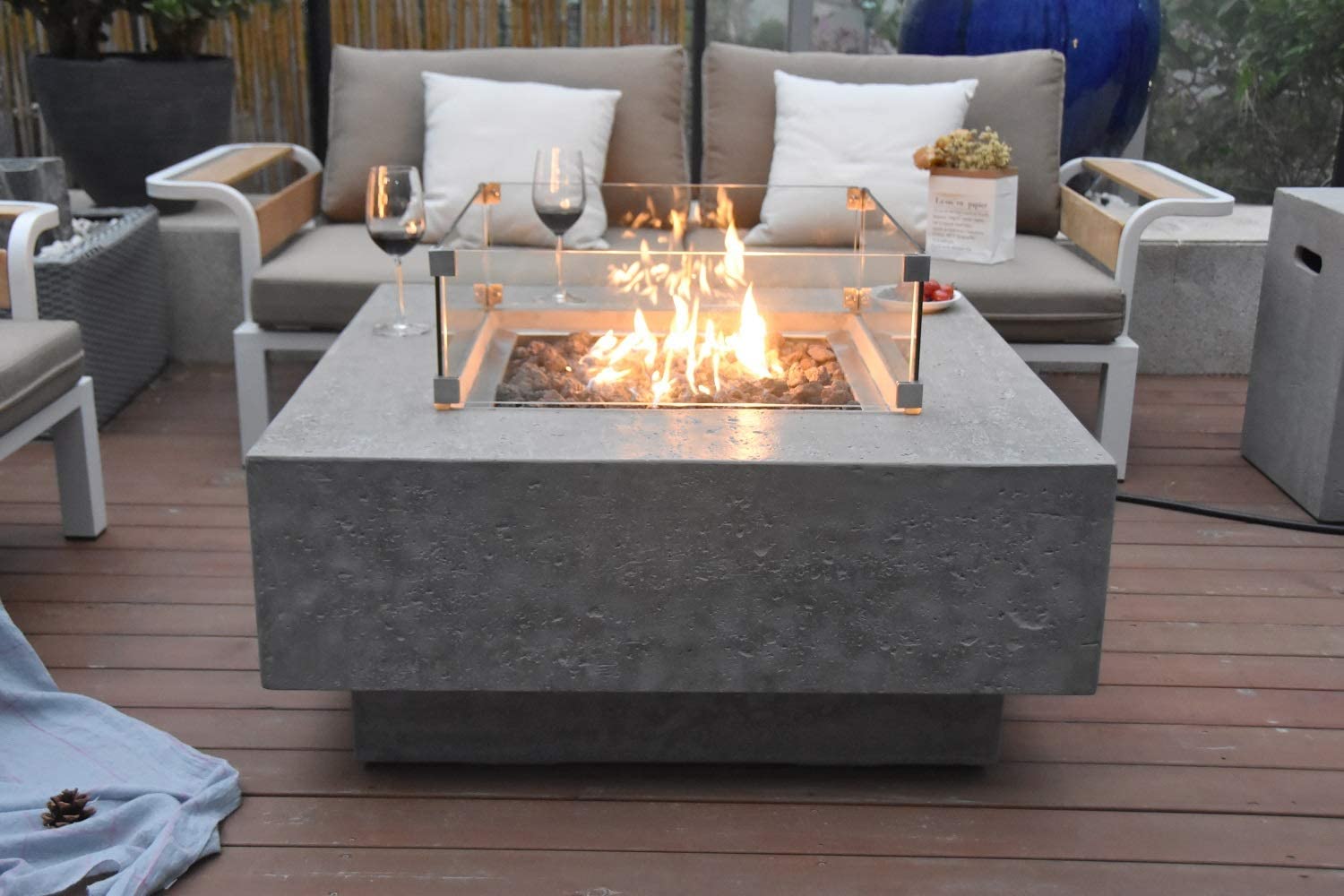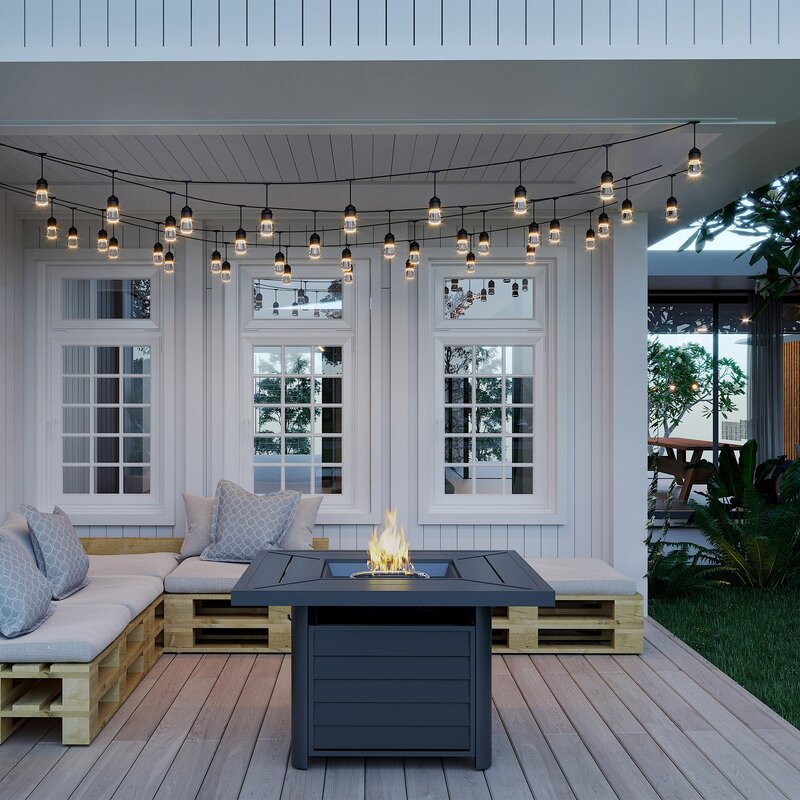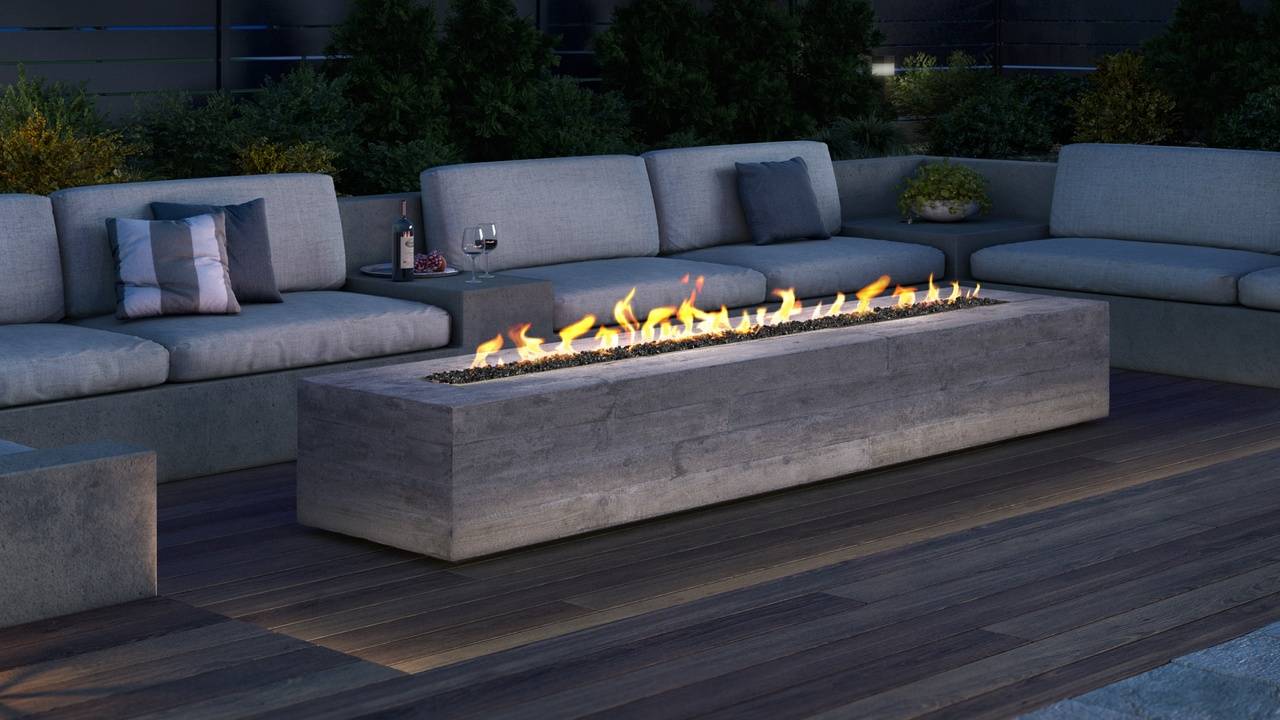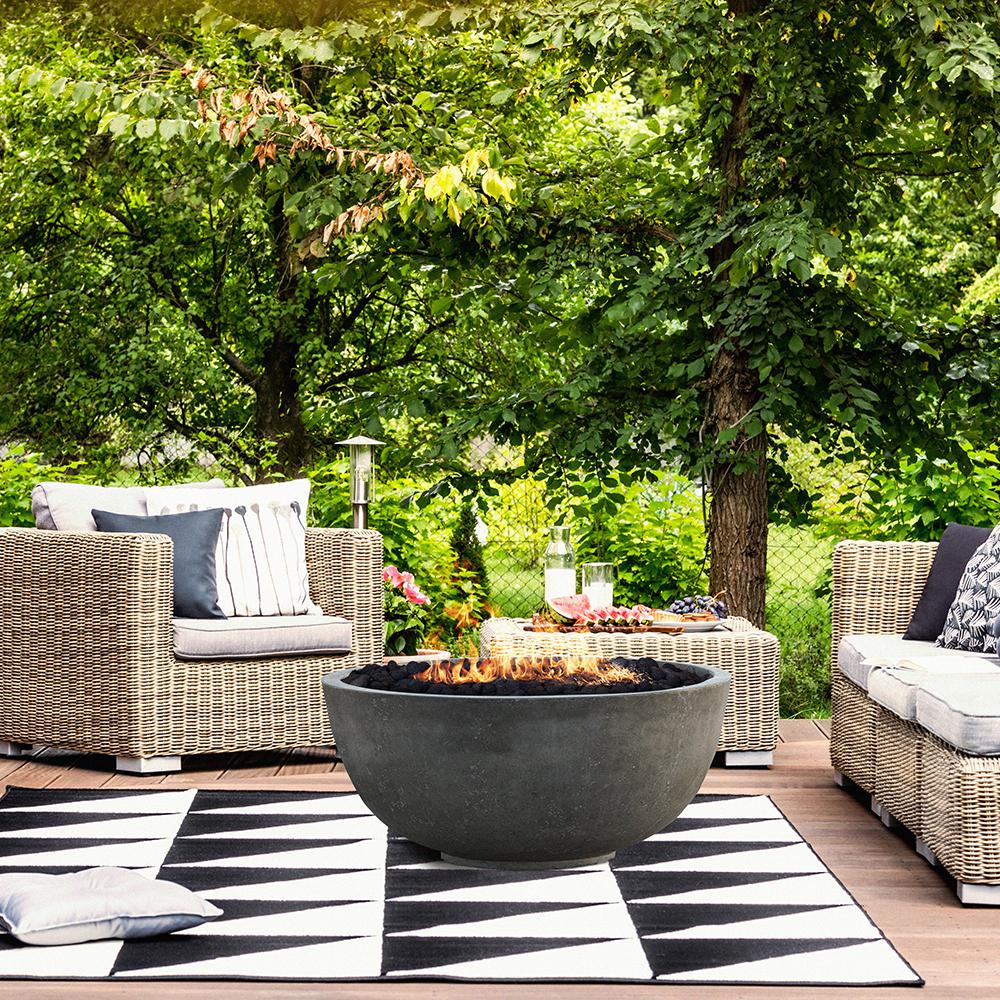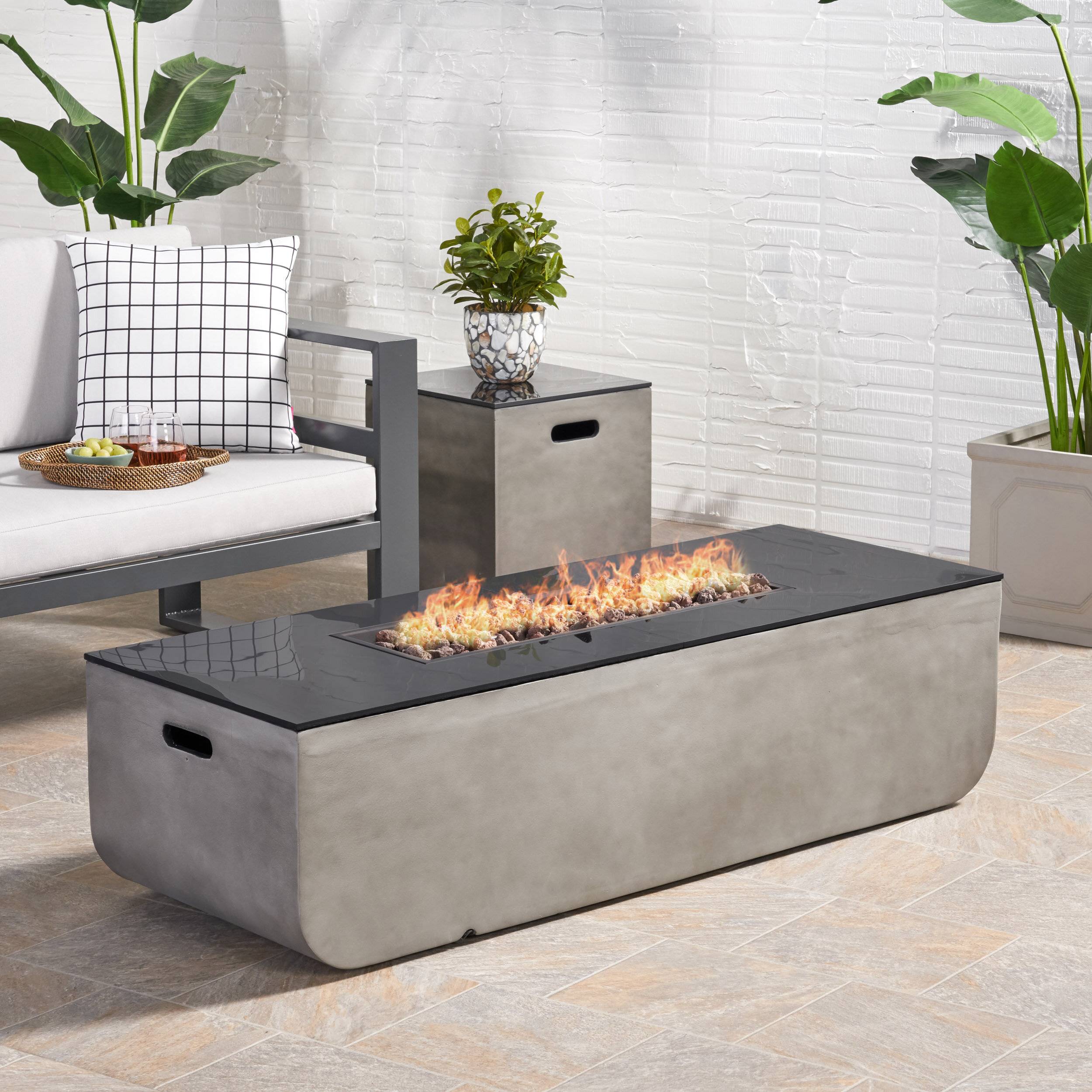 Small Space Fire Features
Not everybody has a large backyard space that accommodates extravagant fireplaces and just because your patio space may be smaller, or even balcony sized, does not mean that you have to write off having a fire feature altogether. Chimineas, fire pots, firestones and table top fire displays can offer a cozy alternative to a large fireplace or fire pit. Additionally, they have a much smaller footprint and can be easily moved around as you decide which layout works best in your own space. Check out some of these small space fire features to get inspiration: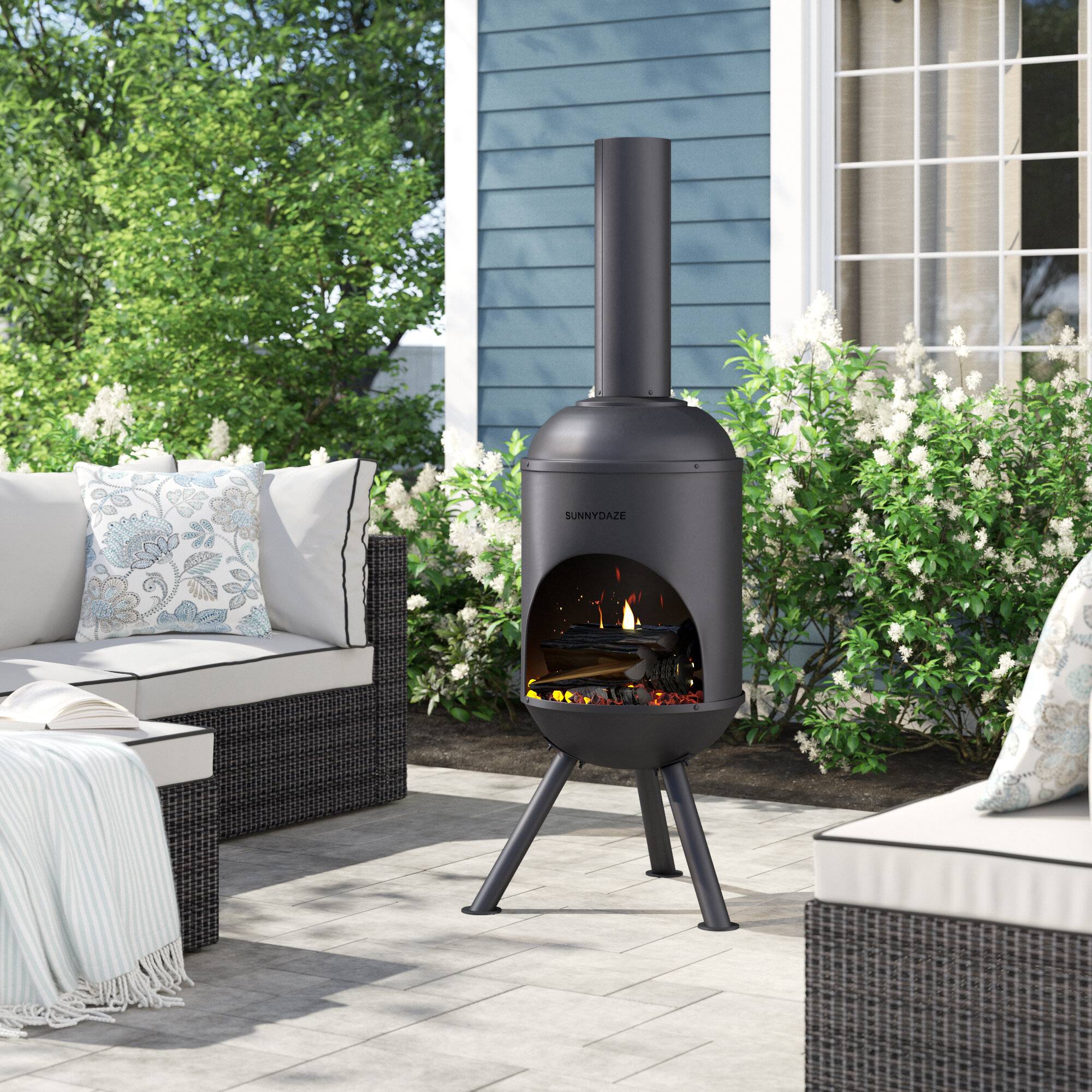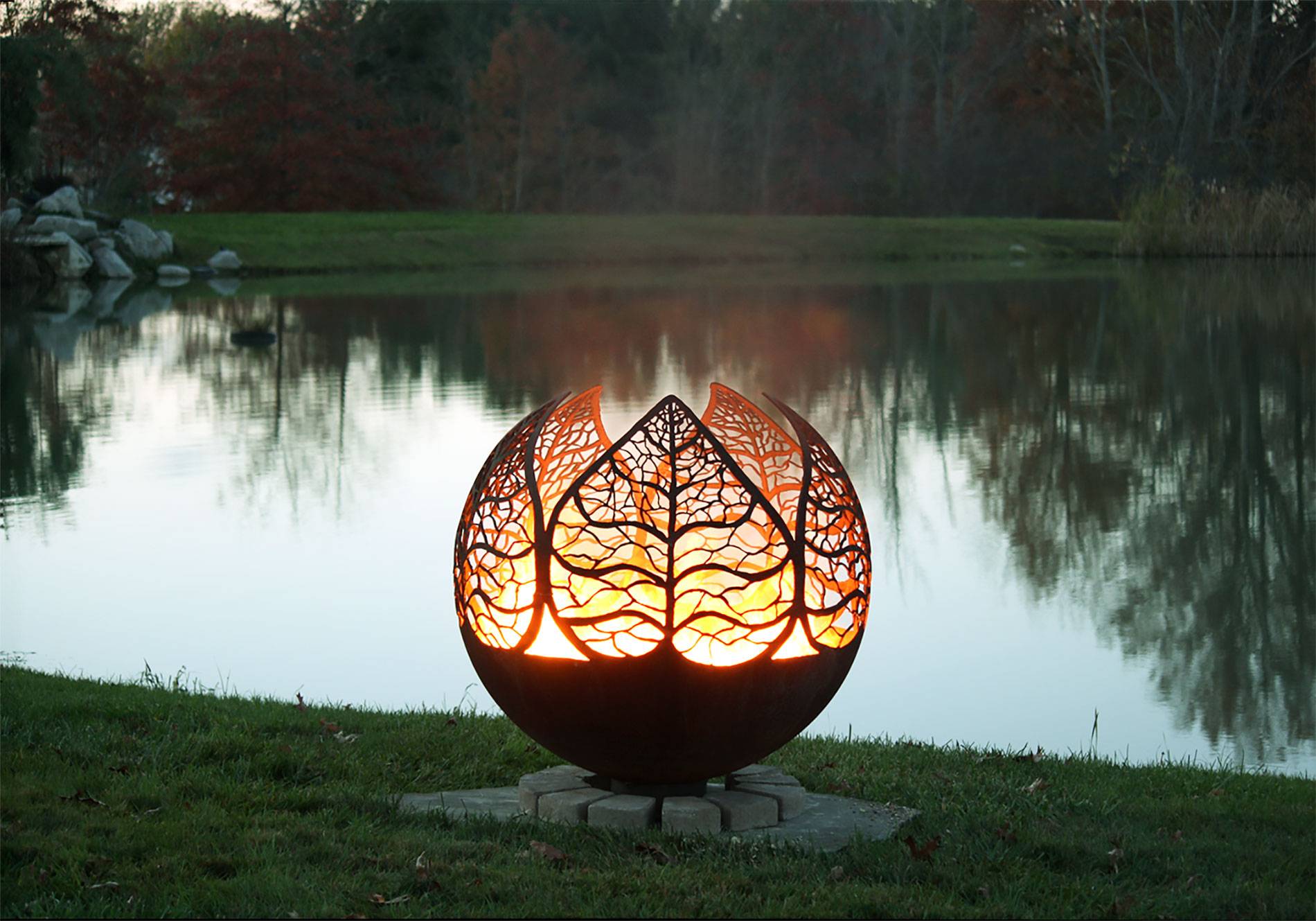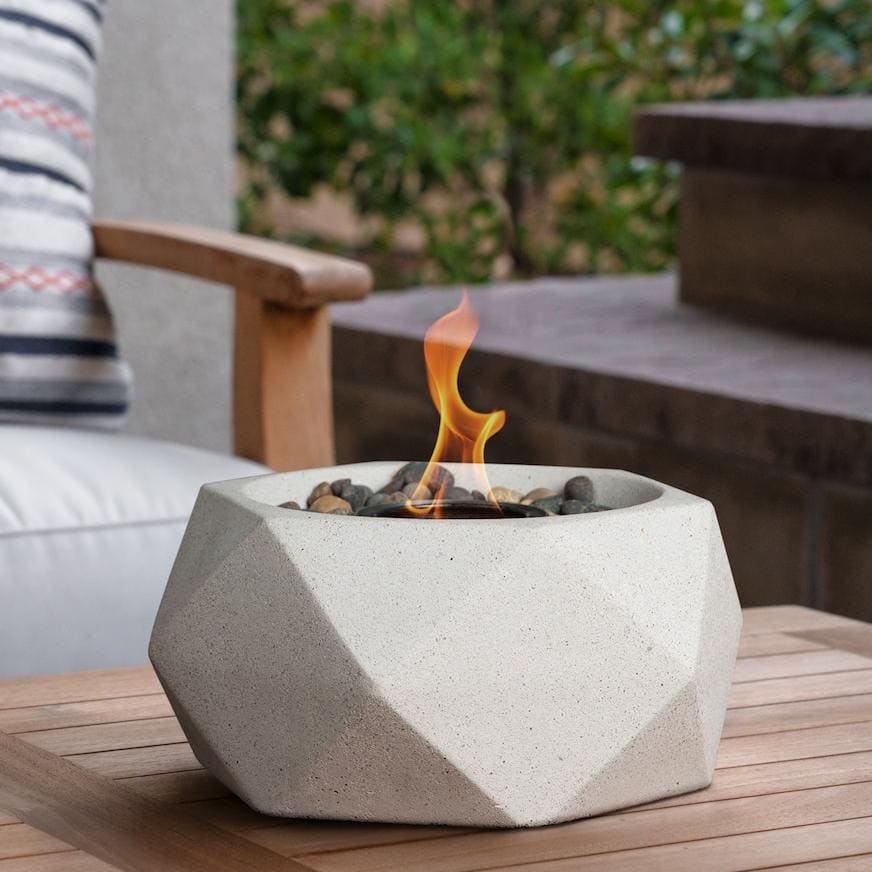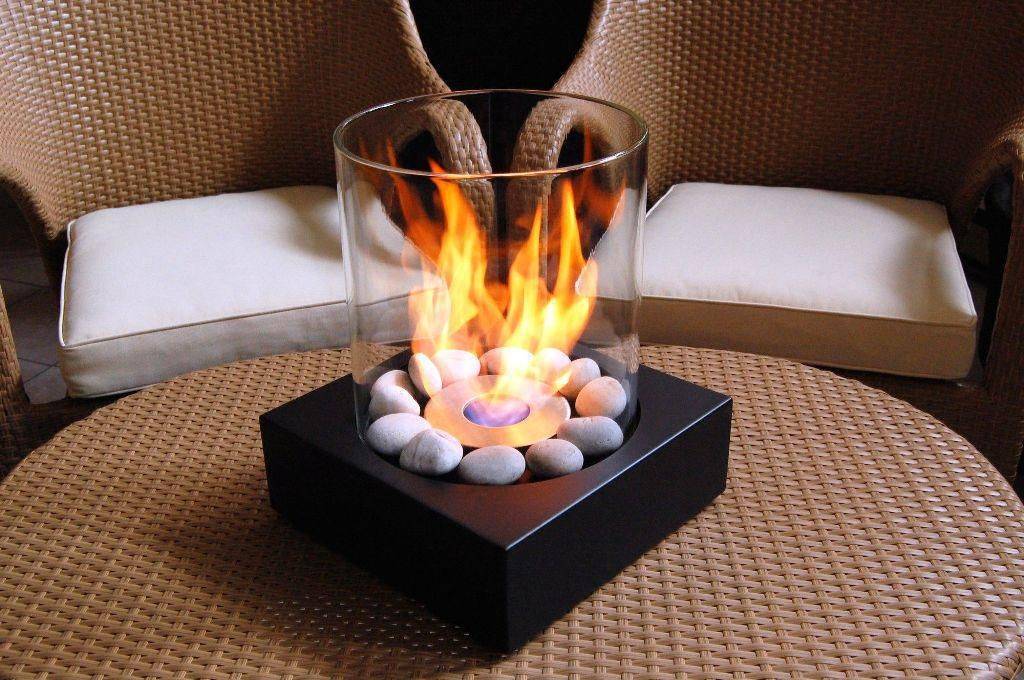 Decorative Fire Installation
Embrace the uniqueness of certain fire pits to complete your home. Having an artistic fire instillation is not for everyone, but for the design lovers who do choose to style them, they can easily become the centerpiece of the yard. These types of installations tend to have more of a focus on design and less on functionality or heat (of course there are exceptions to this). Decorative fire pits add a traditional campfire aesthetic to any space while acting as a style element at the same time. Some homeowners choose to take advantage of the landscape in their yards and build a fire feature directly into the layout of their space. Working a fire pit into the landscape highlights how your decor can be directly complimented by the natural elements of your environment. Decorative fireplaces can be on the more expensive side if they involve altering any landscaping, but they are certainly worth it when it comes time to enjoying the finished product. Check out some of these custom alternatives to the standard fire pit idea: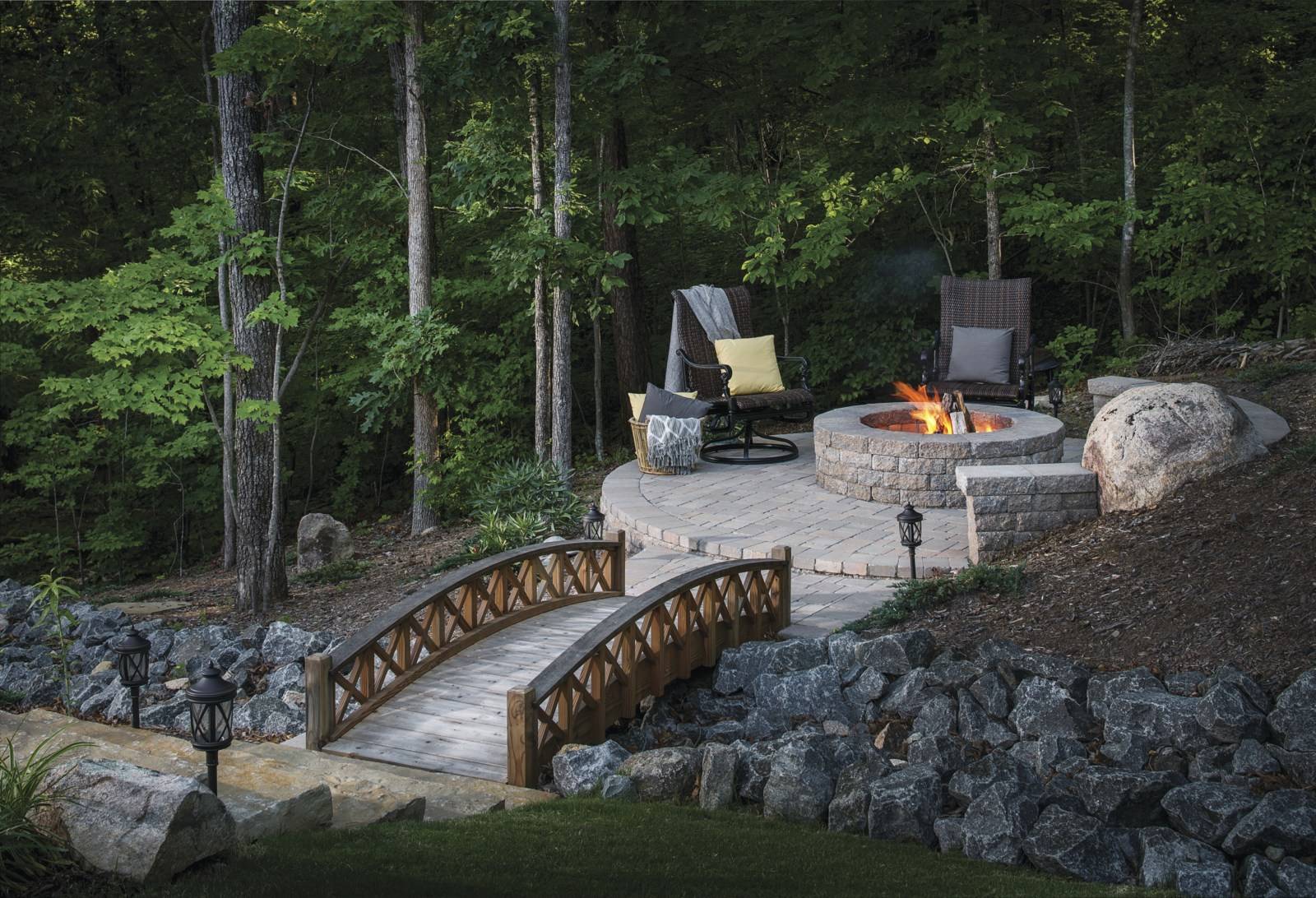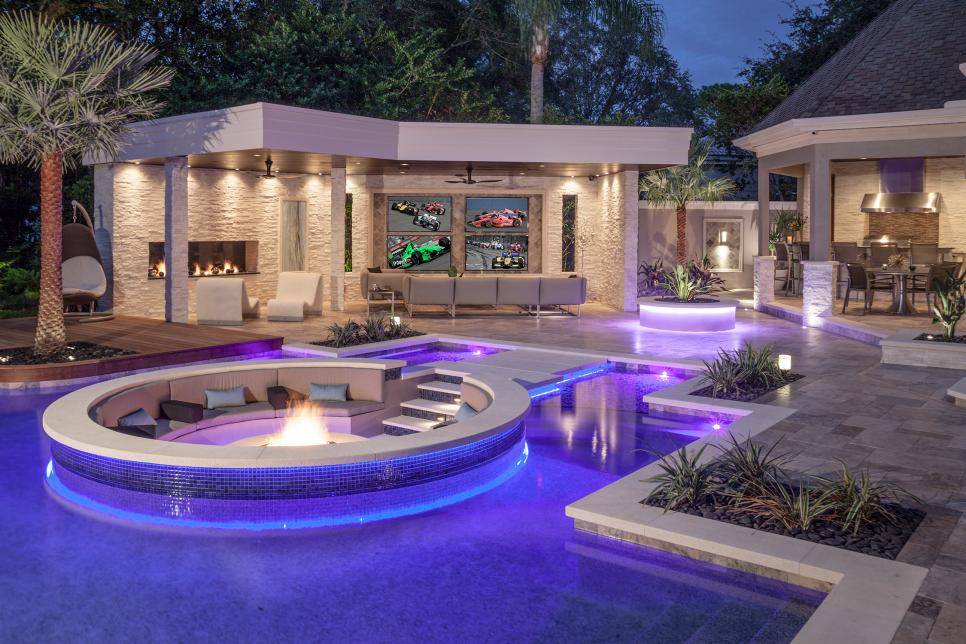 As you can see, selecting a fire pit that is perfect for your own personal space, style, and budget can be a bit more involved than you might expect. That's why we created this inspiration guide with 20 different ideas for a backyard fire pit to get your summer off to the best start possible. Whether you're drawn to the natural look of traditional fire pits made of brick and stone, or more into the clean lines of modern fire tables and willing to splurge a little – theres a perfect design out there for you that will help elevate your backyard to a dream space. Some homeowners with the space to decorate have even installed multiple fire features in their yard offering more than one outdoor living space to enjoy as the summer months recede. In these instances a small decorative functional fire may be on the immediate patio, with a larger more traditional fire pit farther in the yard.
It's hard to beat the comfortable feeling that comes from sitting around the fire pit with family and friends especially when that outdoor space is a beautiful extension of your living area. Once you decide on the best fire pit for your backyard check out what's trending in patio decor right now to finish your ultimate patio set up. As always, snap a picture of what inspires you in your own outdoor living space and share it with us on Facebook, Pinterest, and Instagram.