Adaptive reuse of structure saves both resources and space and epitomizing his green design principle perfectly is the Quonset Project. Turning an old auto repair shop into a modern hangout and meeting zone that contains a hip diner, wine tasting area, design studio, bar and restaurant, Brett Farrow Architect create a dynamic and elegant social zone. The new setting brings the community together, and the 8,347-square-foot project in Carlsbad, California combines a variety of textures and finishes to create a synergy between its industrial past and exciting presence.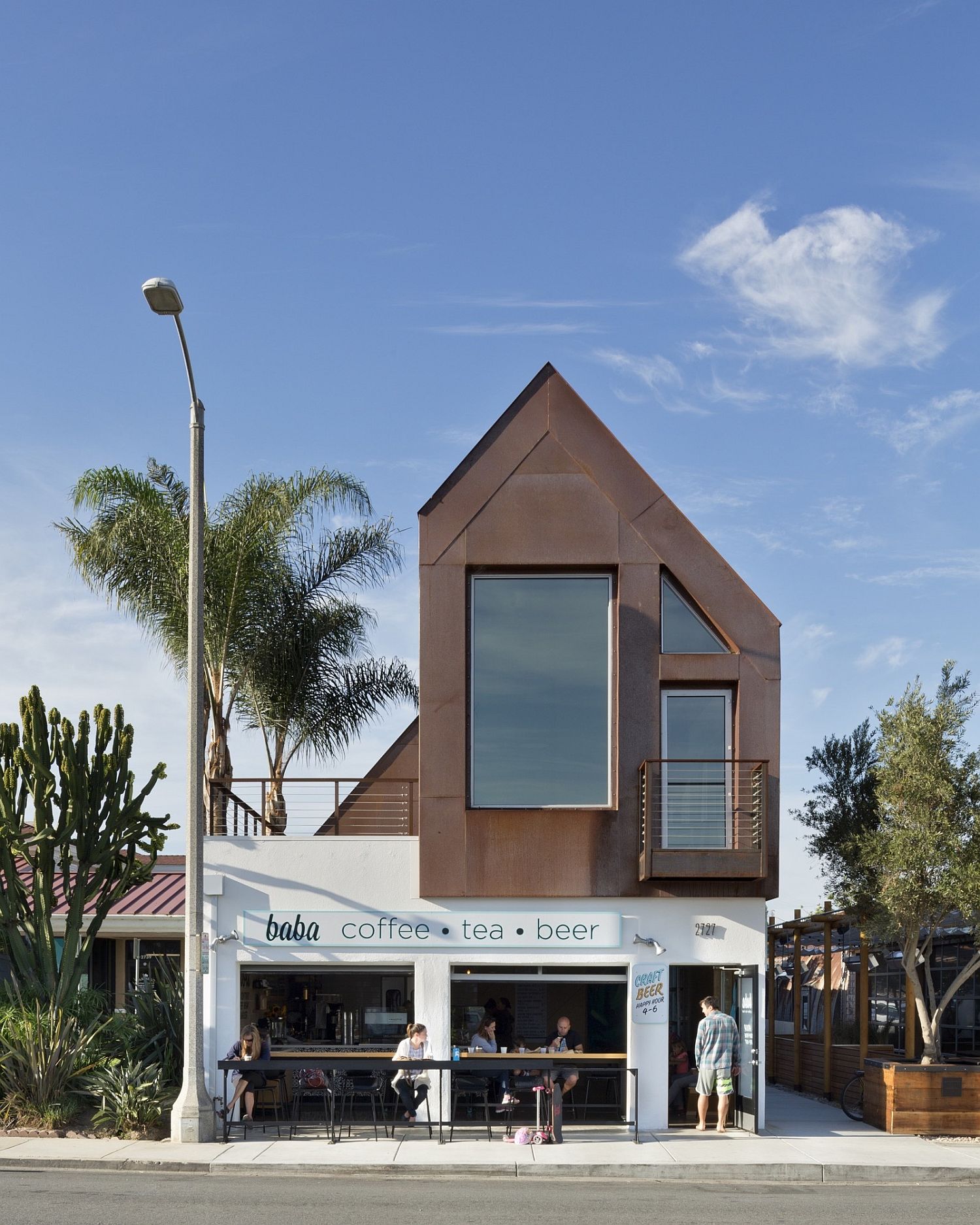 Named after a WWII era Quonset hut on the site, a metallic top level, restaurant draped in wood and eatery and bar with more modern finishes on the lower level make for a wonderfully diverse visual. String lights on the outside add to the casual setting of the diner while the design office and wine tasting room on the upper feel a bit more formal in their overall appeal. Removing the chain link and cyclone wire fences around the property, the new exterior is made of concrete with pops of greenery breaking the visual monotony. [Photography: Paúl Rivera, Chris Miller]
RELATED: Old Shop in Turin Transformed into an Inimitable Contemporary Loft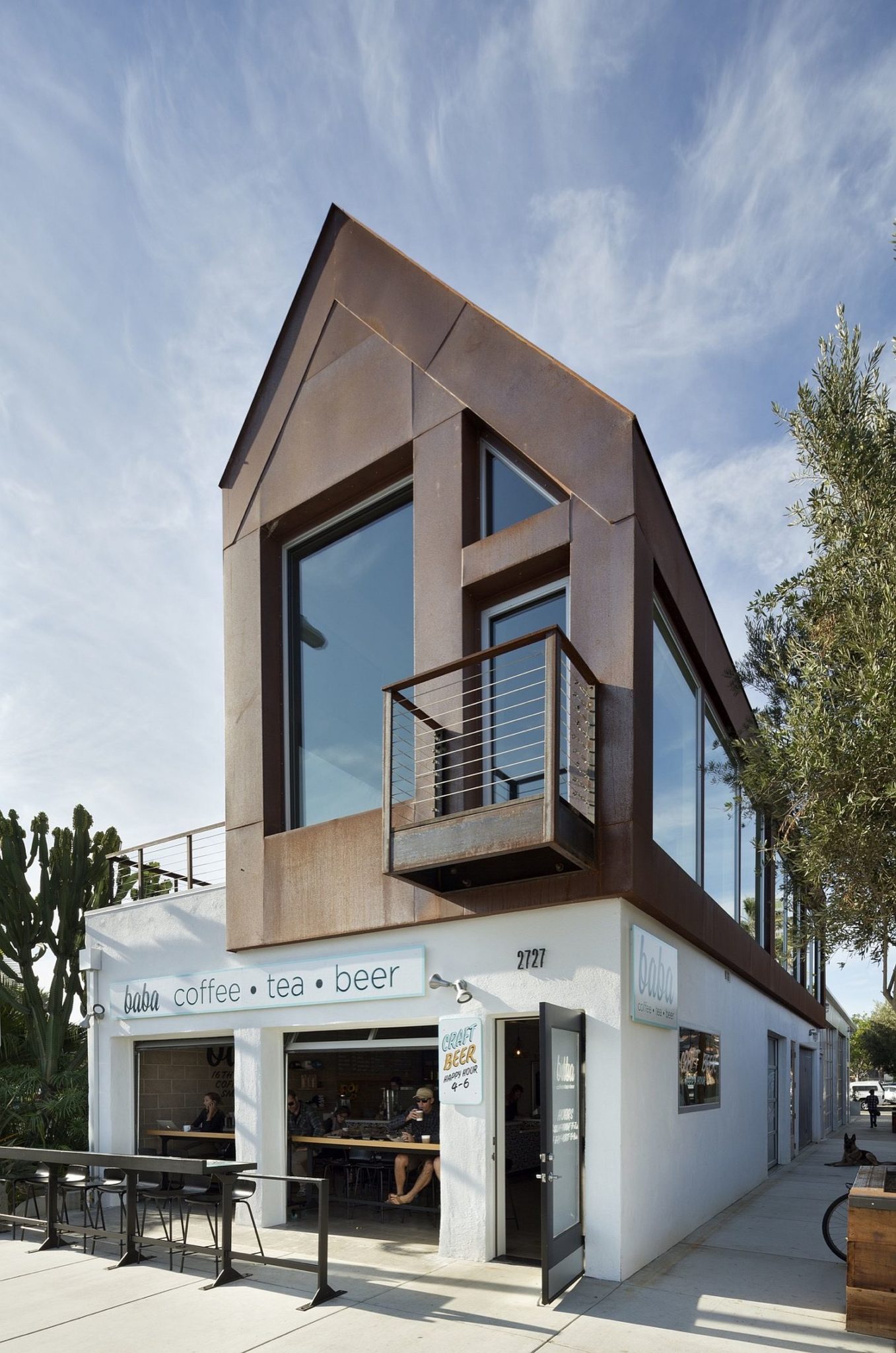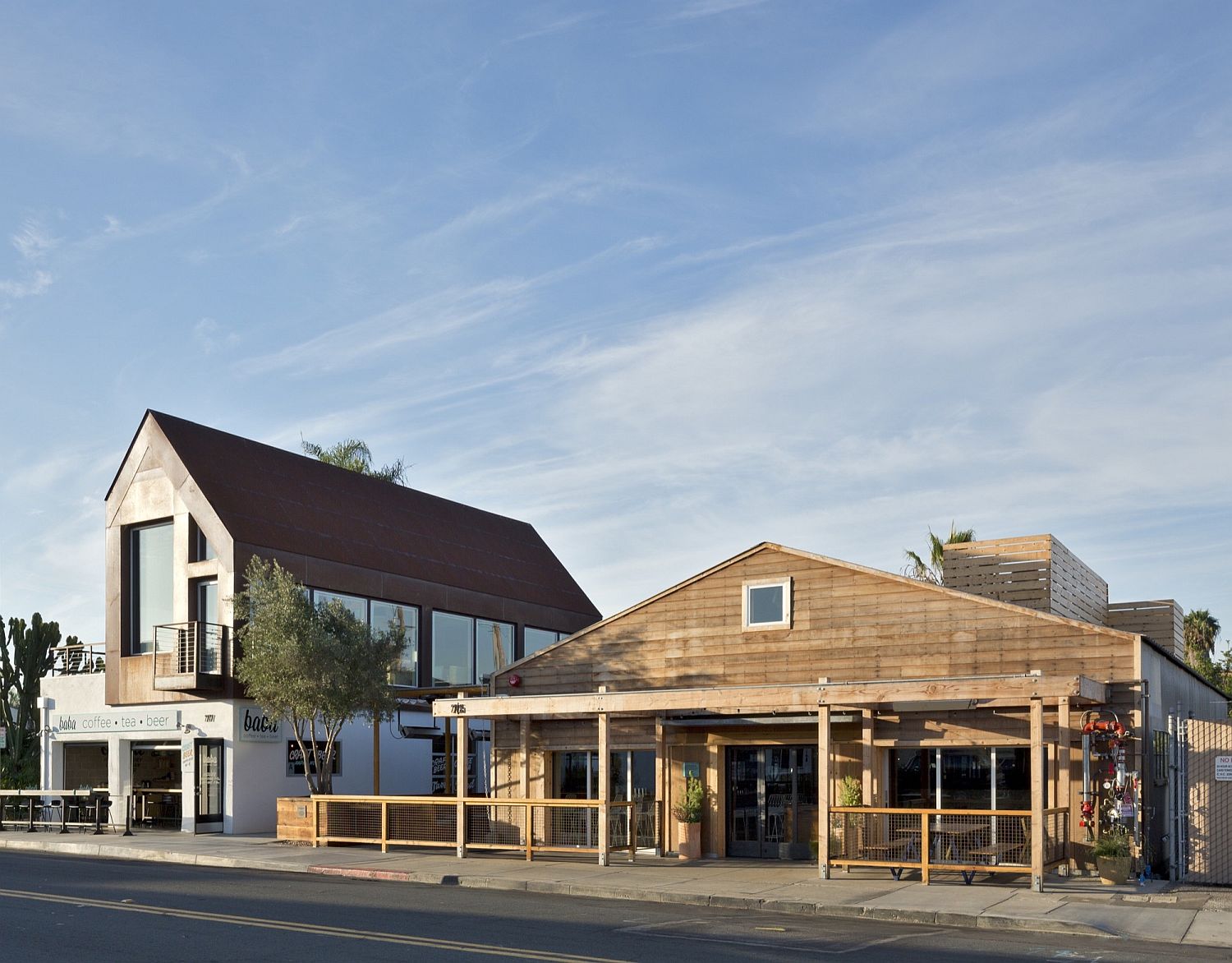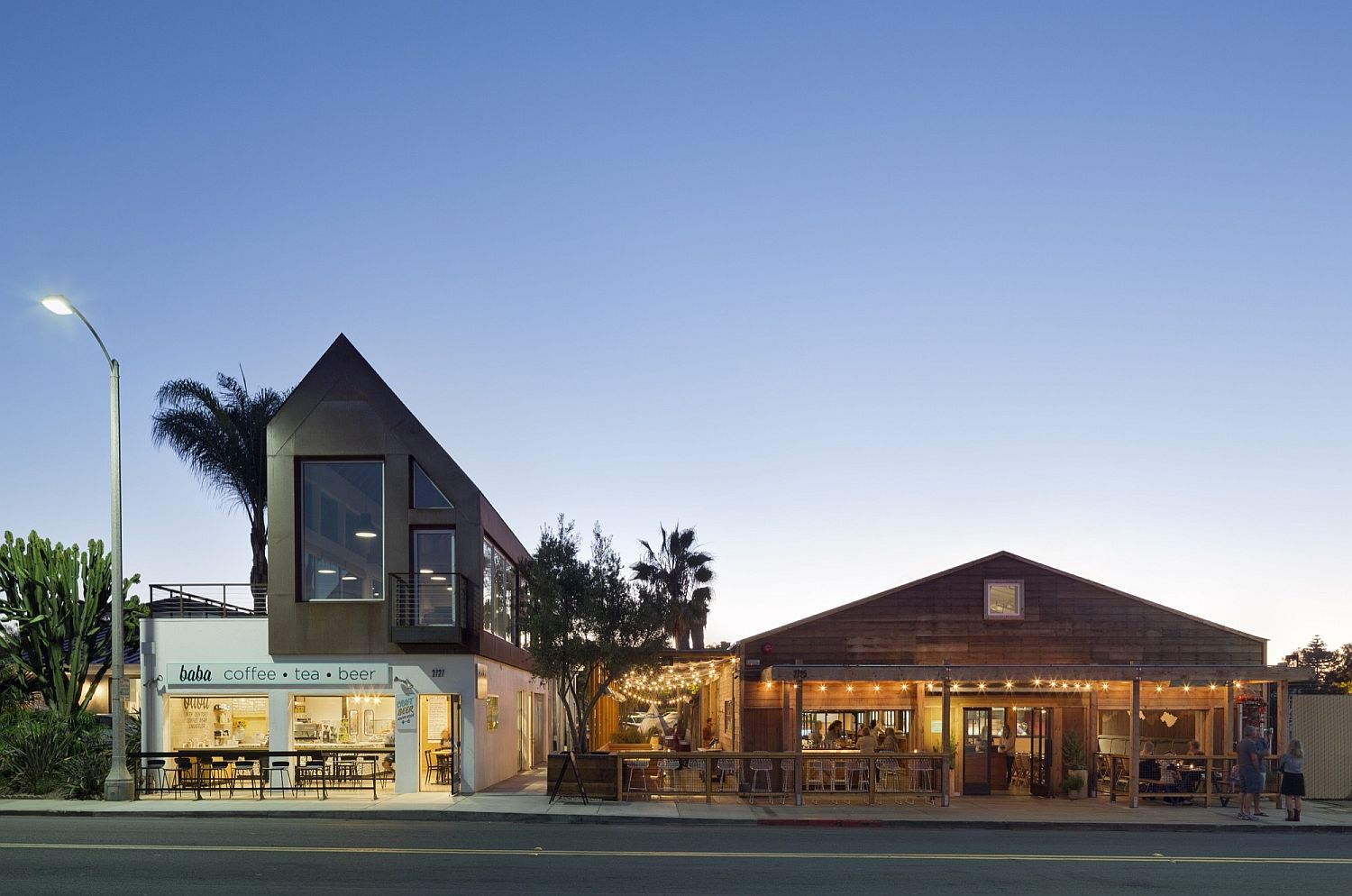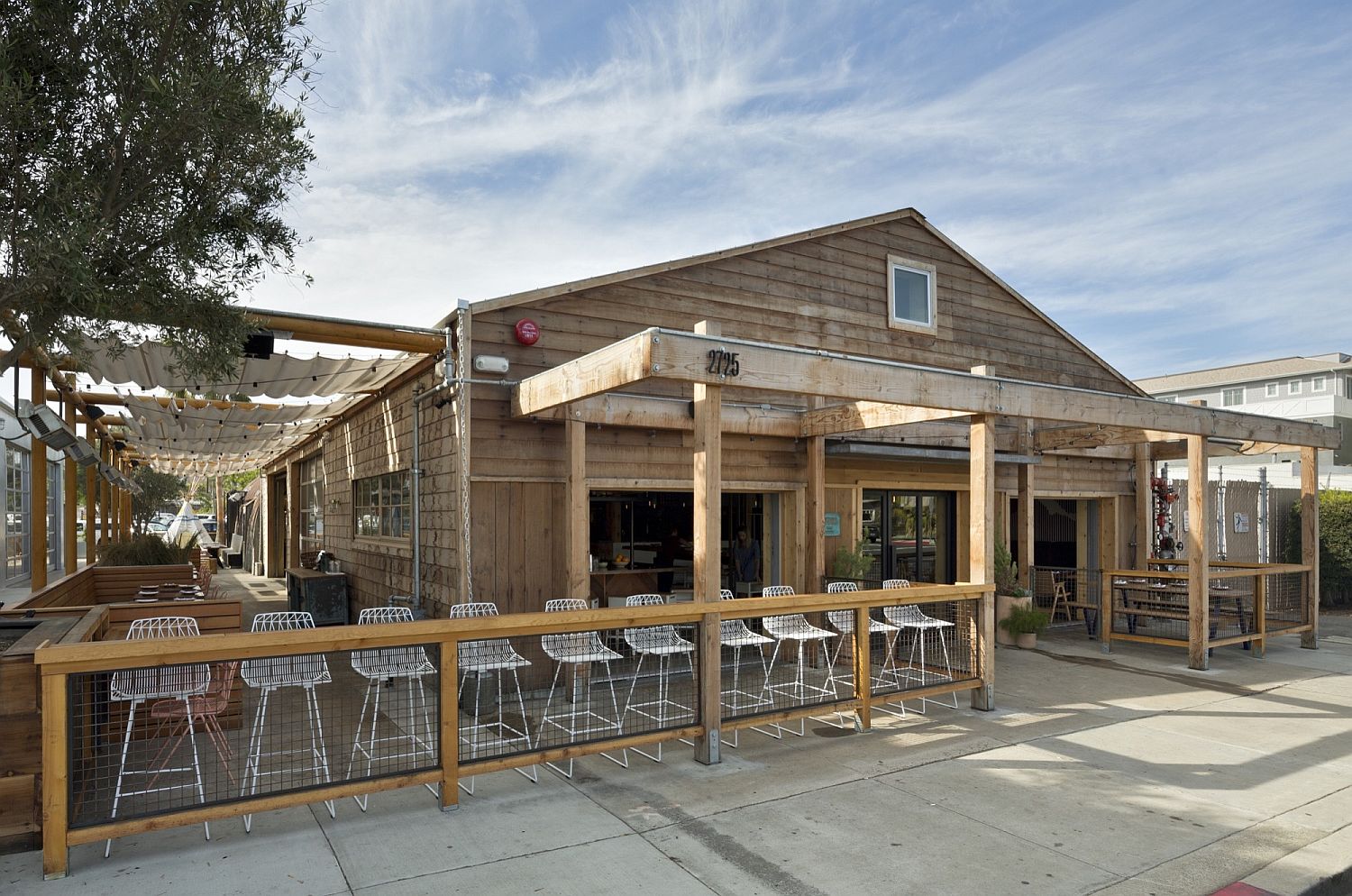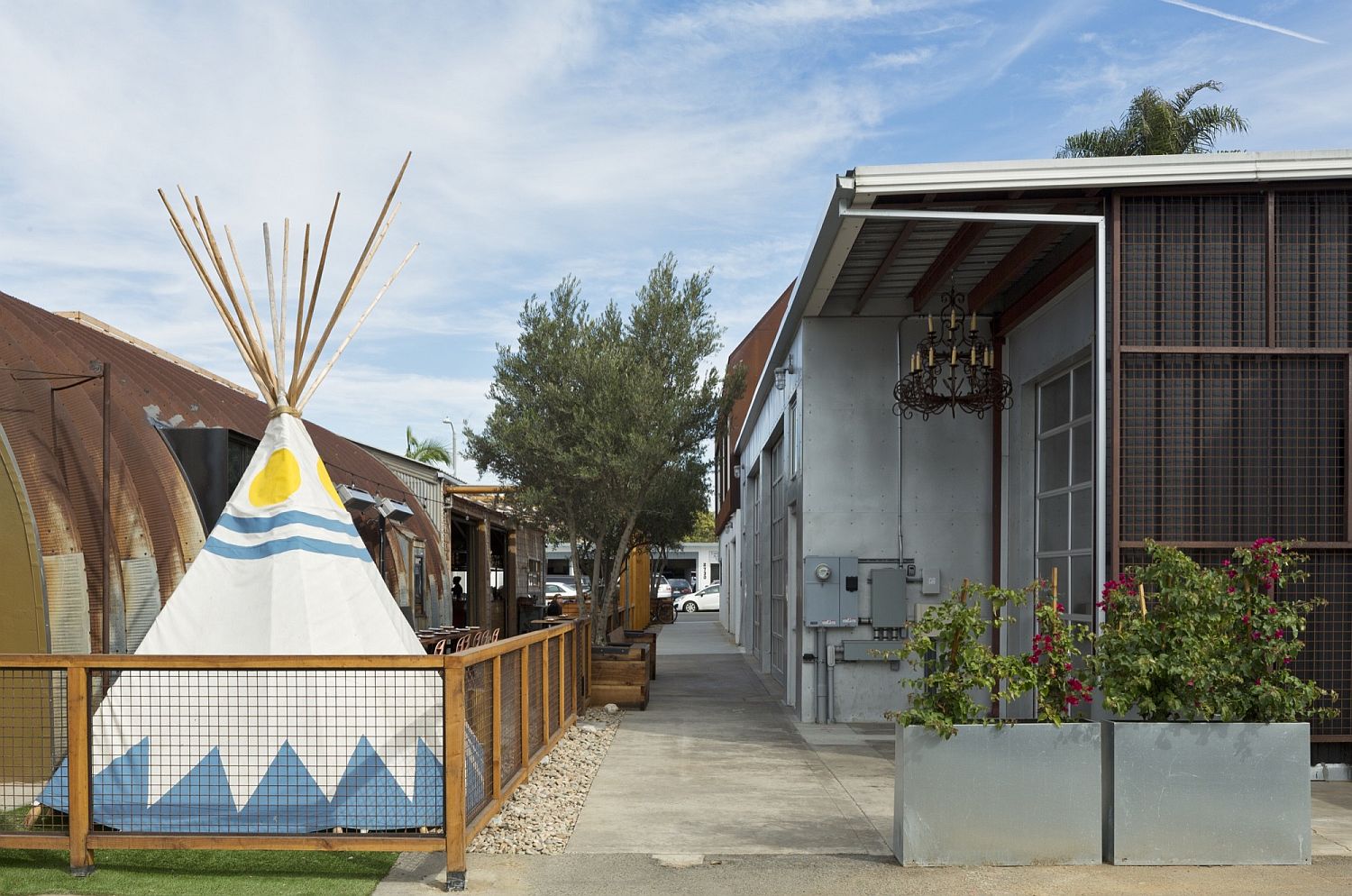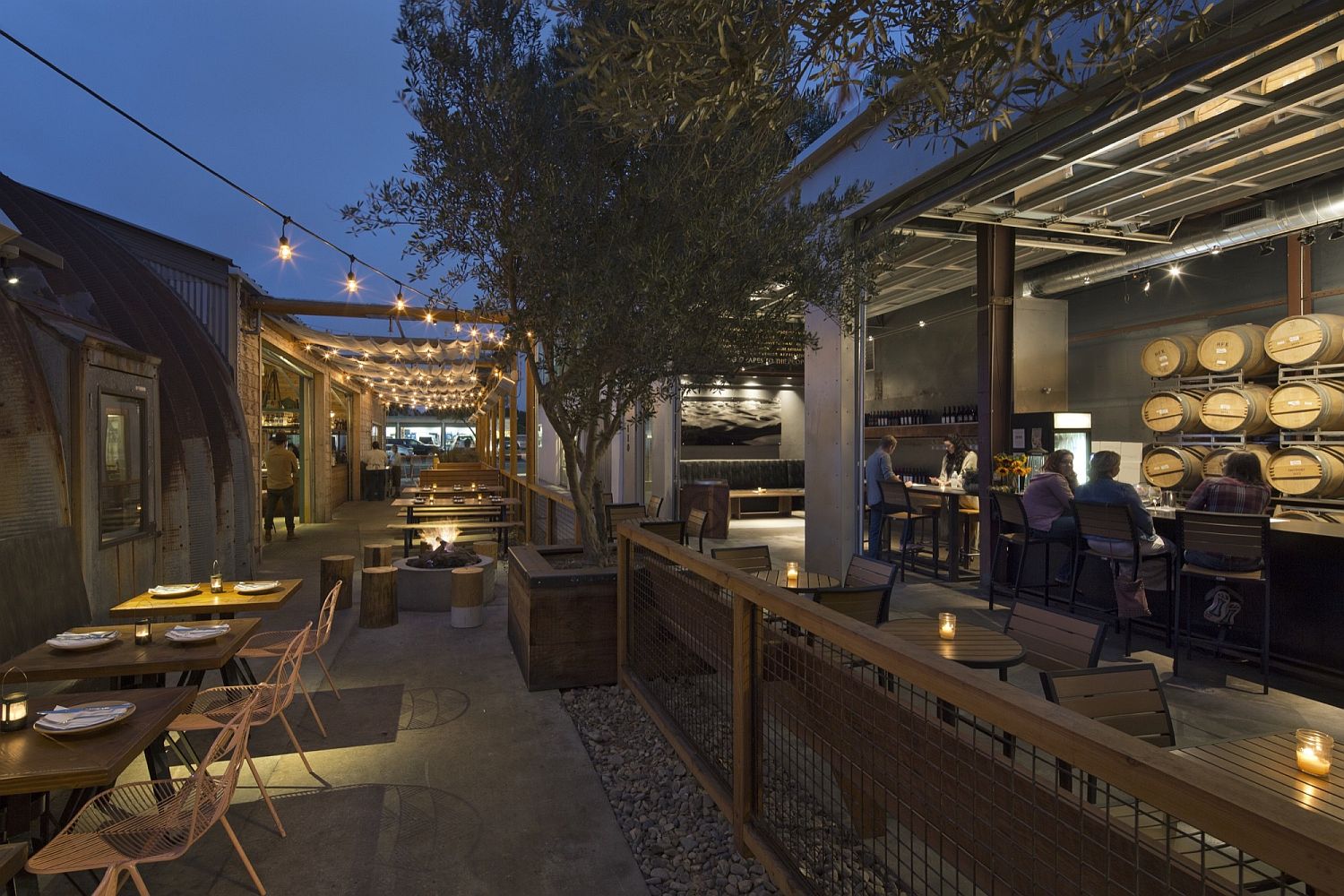 The new second story addition was conceived as a bold and simple element that would create a presence on the street. The steep roof lines were initially an exaggerated response to zoning regulations that required pitched roofs but eventually became more about recreating and expressing the large volumes of the industrial era buildings. The simple metal skin was similarly chosen to re-relate to the existing character of the site and allowed to naturally oxidize.
RELATED: Congested Upholsterer's Workshop in London Altered into Multi-Level Modern Home