The Almendro Project is a beautiful apartment home located in the 'La Latina' neighborhood of Madrid, submitted by
ARQUID architecture studio
. The main objective of the project was to keep and highlight the historical and traditional heritage that characterizes the space, while adapting the home to fit the lifestyle of the father and daughter who live there, as well as capture the frenetic energy the city exhibits.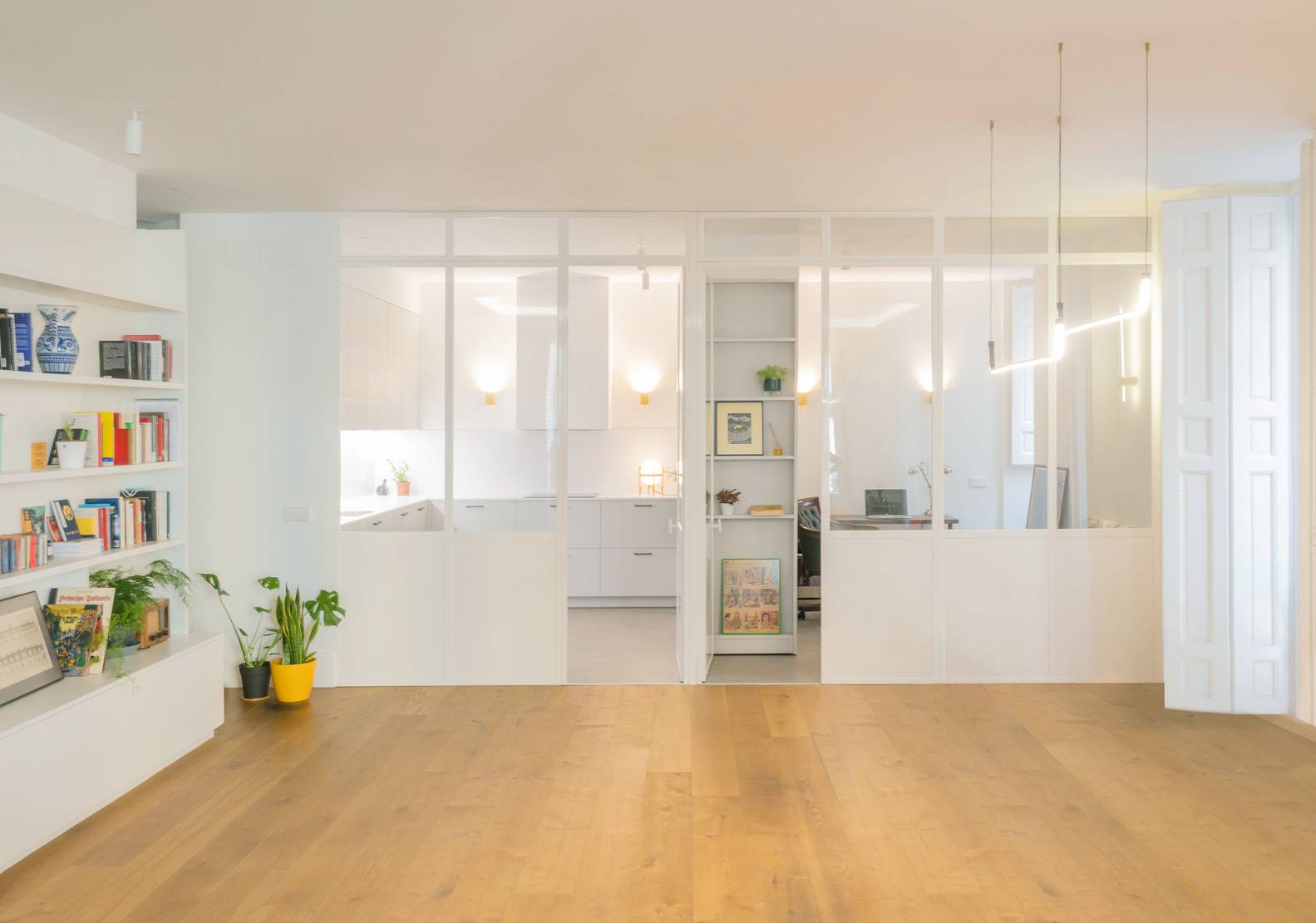 The owner of the house, a lover of design and architecture, was present through each phase of the construction process to work alongside the team AQUID team to create a unique identity. The heart of the house begins and ends in the central library, which is a personal oasis but also serves to define the space and differentiate the area from others in the home.
The final objective was to get a reflection of himself in the house, honoring his love for architecture and literature.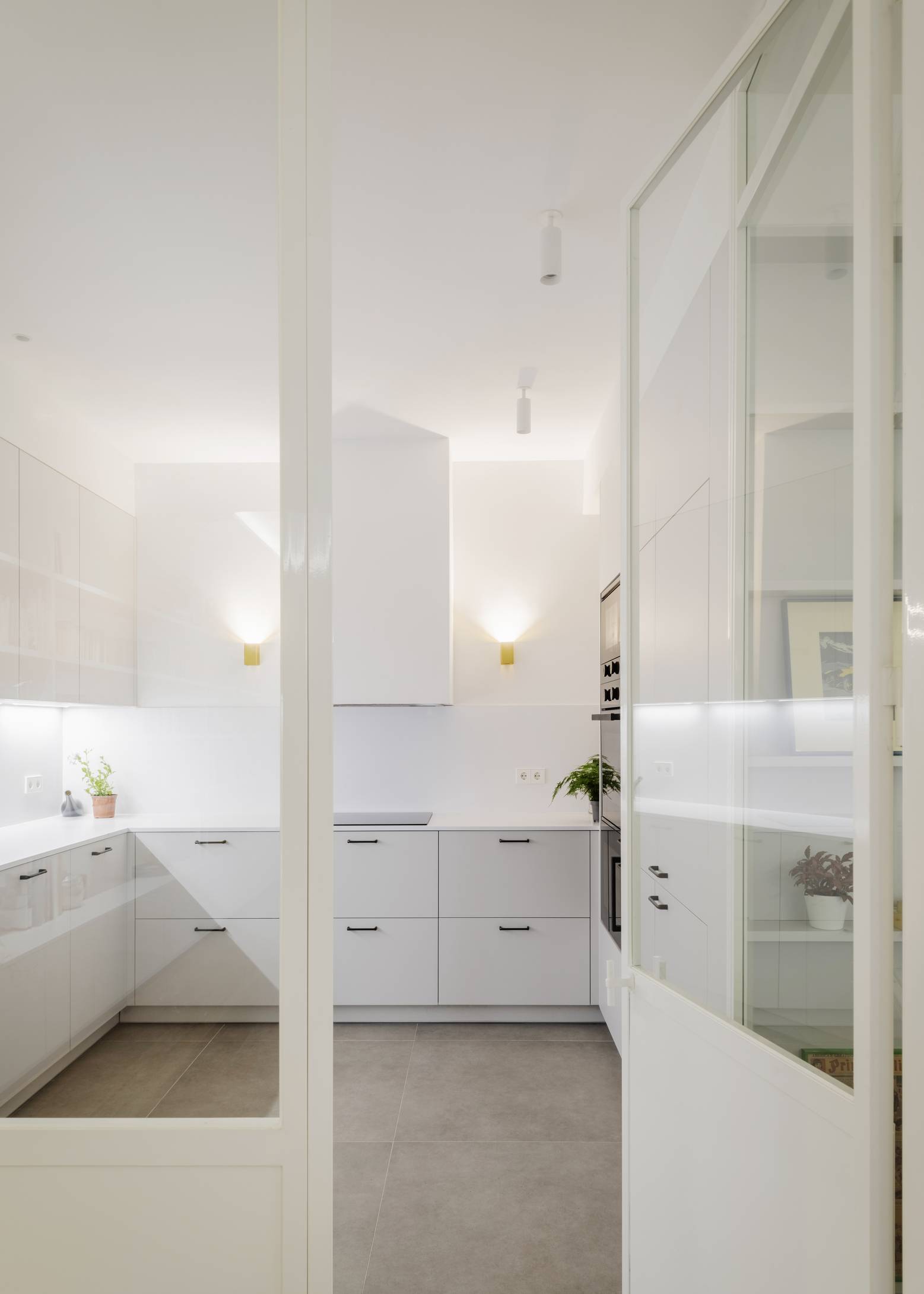 ARQUID takes advantage of every existing detail to subtly unite it with the new, modern design, such as the use of vertical mouldings to integrate a footlight design which allows indirect and dim lighting of the space, or the restoration and reuse of the original shutters to alleviate the strong Madrid sunlight that illuminates the house.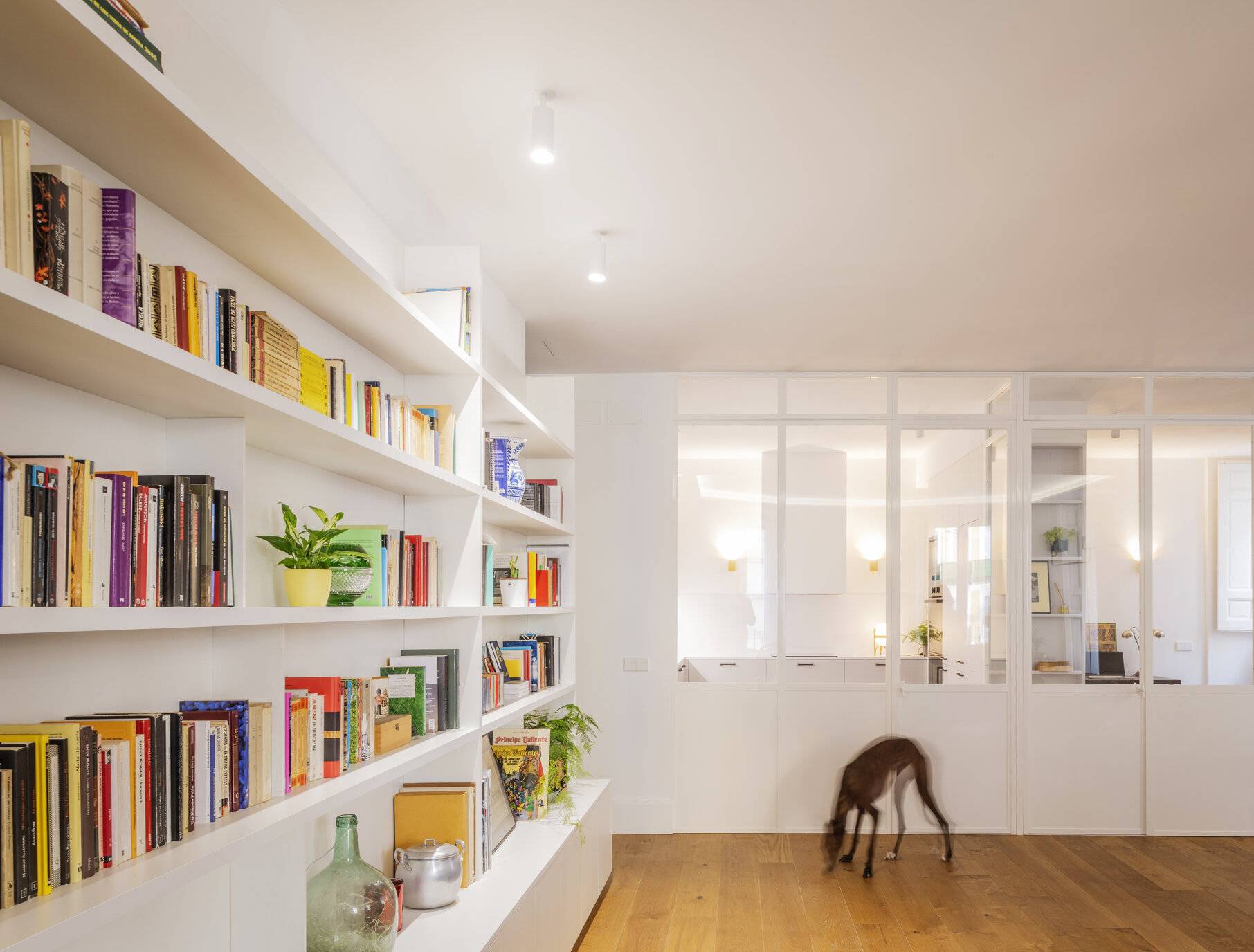 The owner's book collection was the starting point of the project, bringing emotion, life, and flashes of color into a space surrounded by a backdrop of white walls and pre-existing varnished smoked oak wood floors.
The chosen furniture accompanies the minimalist aesthetics and the vibrant colors of the bookcase with soft, organic lines.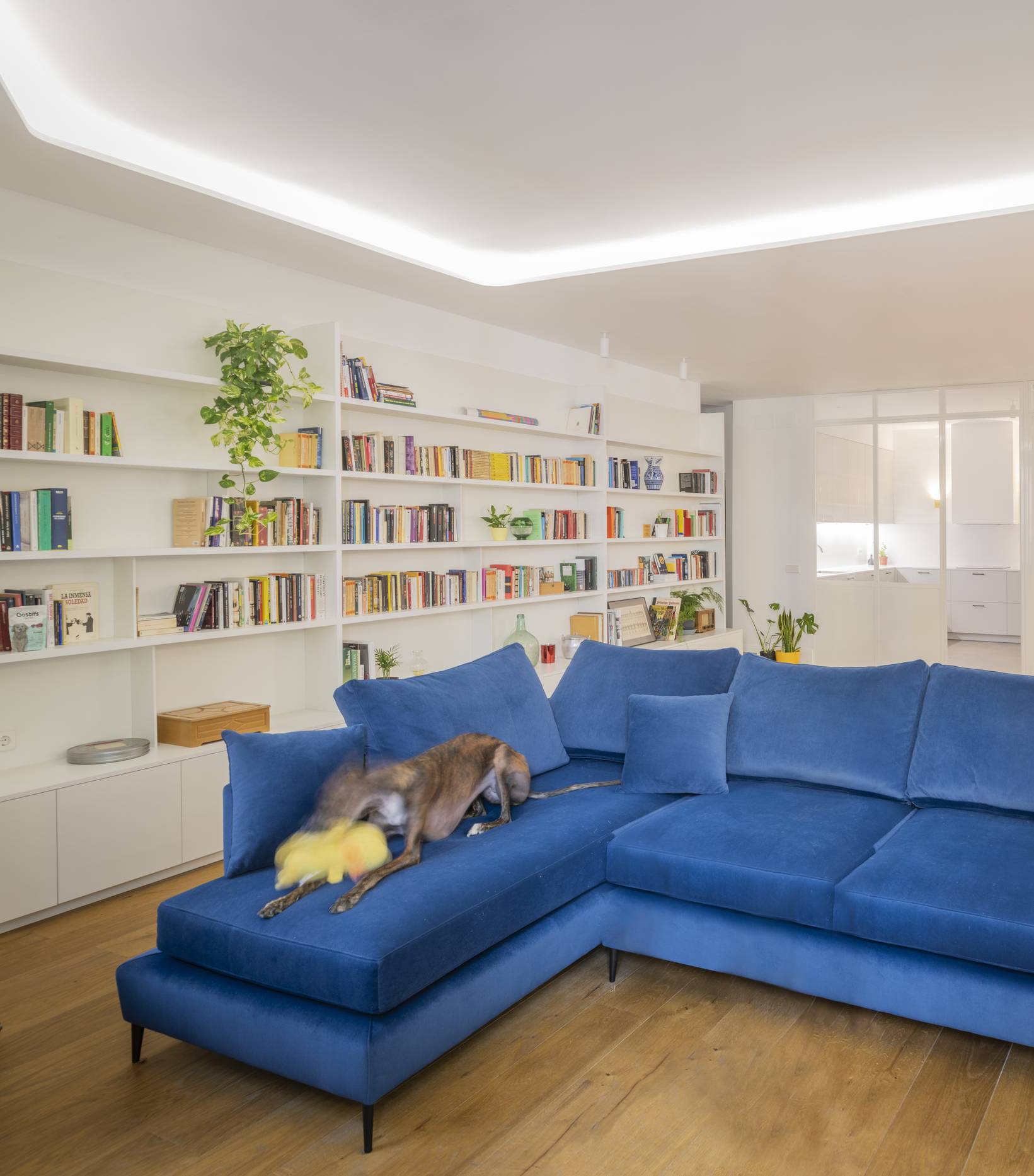 Each bedroom has its own bathroom, which was one of the owner's requirements in order to create "ritual environments" that generate tranquillity. This is evident through design choices such as the incorporation of a Japanese bathtub positioned to have a view through the window.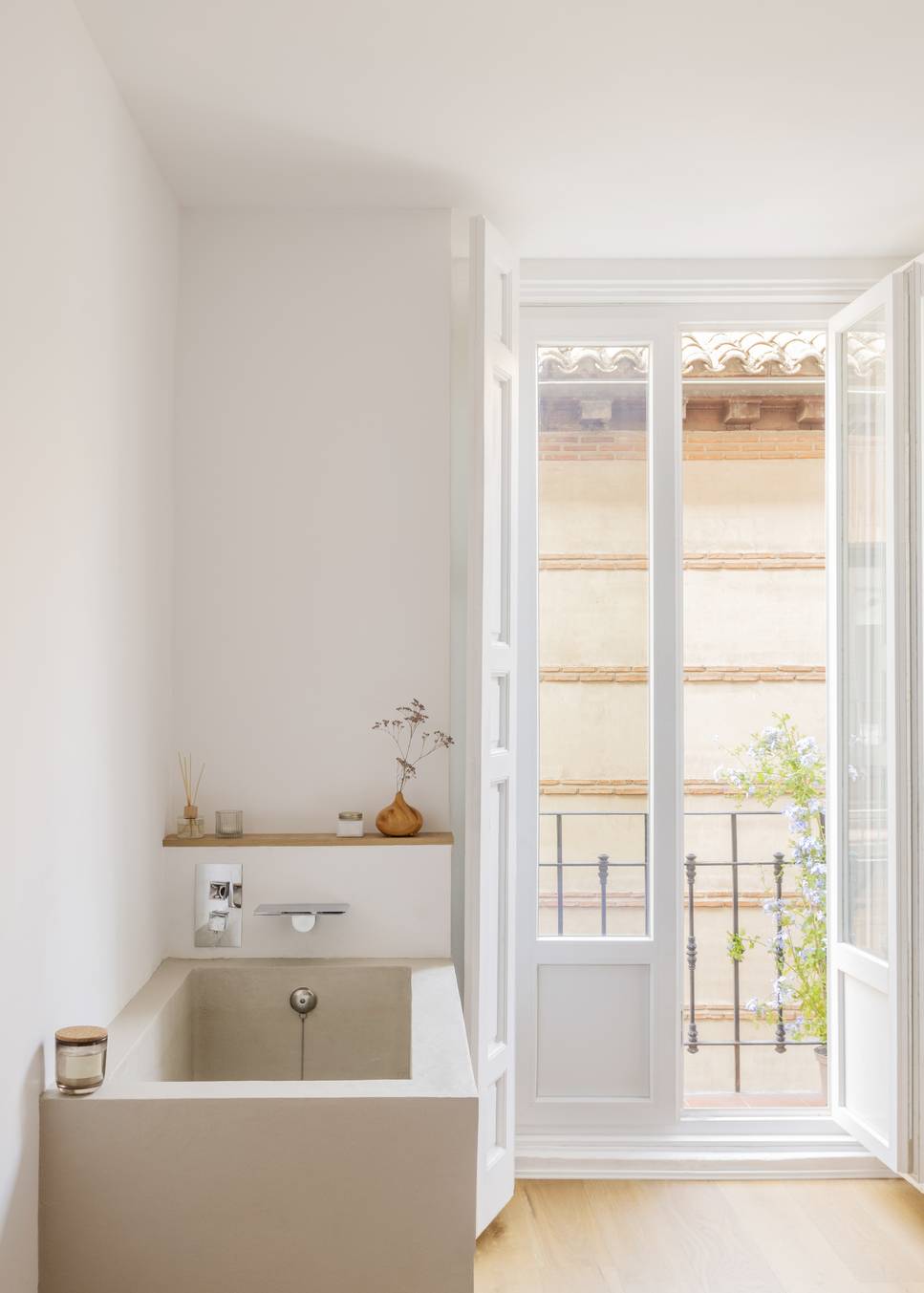 This space melds renovation with rehabilitation, resulting in a home that breathes literature, history, and serenity within this 19th century building, allowing history and contemporary style to coexist properly.
For more beautifully renovated spaces in Madrid, take a peek at the rejuvenated Zooco Estudio.