Innovative Spanish company Actiu believes in a world inspired by movement: a place where people have the power to make things happen and the ability to deliver change. In such an arena, the individual is encouraged and supported to find the drive needed to succeed, whatever the scale of commitment.
A Family Affair
A first-generation family business, Actiu was born in 1968 (originally under a different name, the present Actiu brand was created in 1995). At the outset, founder Vicente Berbegal established a small workshop that manufactured many types of furniture requirements. The modern-day Actiu evolved as the world changed: the company would pay particular attention to the furniture requirements of rising new technologies and explore the demands of a 21st century office environment. Today, Actiu specialises in the design and manufacture of original office furniture and enjoys a presence on a global scale. To its credit, Actiu manufactures 100% of its products in Castalla, a town in the province of Alicante, Spain.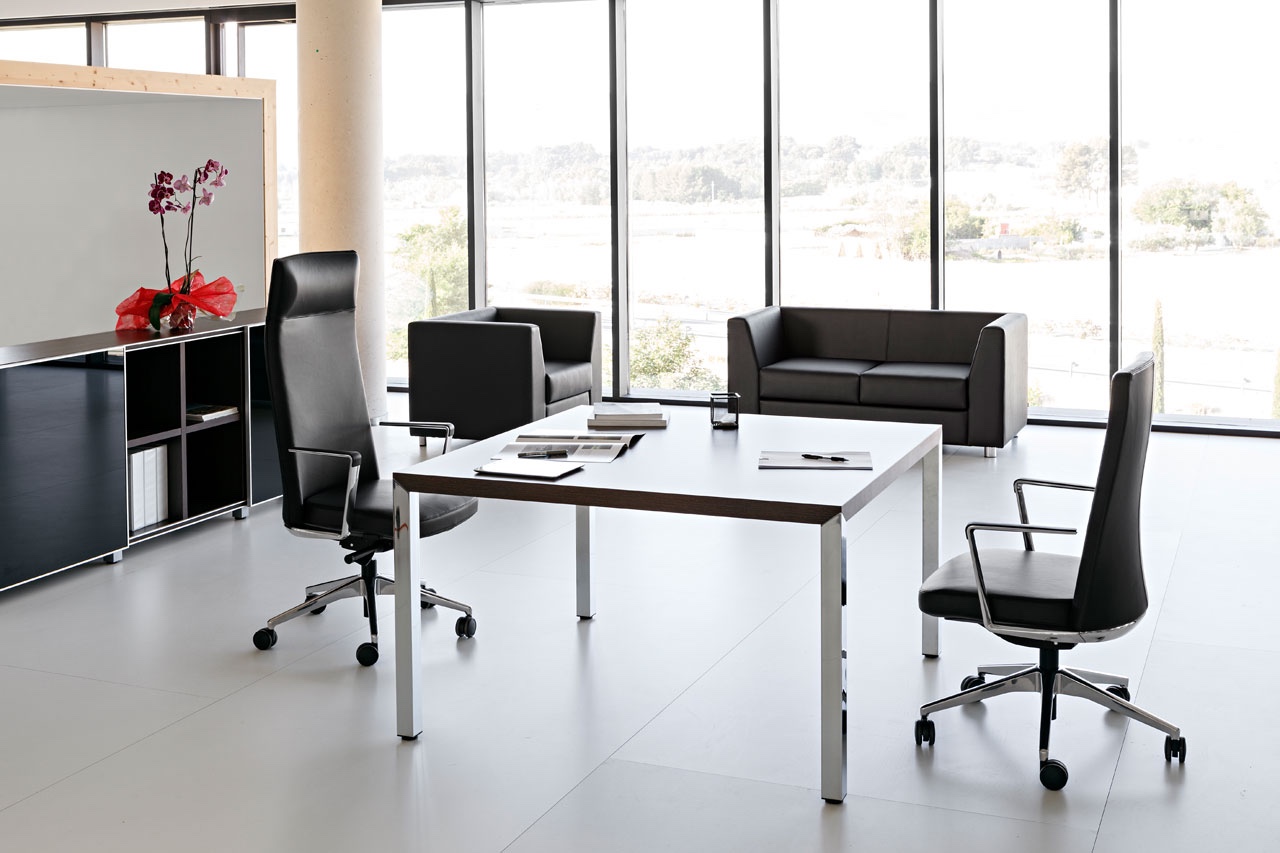 Actiu: Active, Dynamic and Restless
Actiu is people-centred, led and focused. It approaches design with fervour, in a manner that is forward-looking, progressive and modern. "Actiu" is a Catalan expression meaning active, dynamic and restless. This is a company that is always on the move: to move is to ensure one's creativity remains wide awake. Actiu embraces a way of thinking where movement, effort, passion and perseverance are essential components in our day-to-day work. The company's mantra is energetic and intense, competitive and positive. On the outside looking in, Actiu is a company with an almost enviable position, one whose very being lives its values and believes in its people. At Actiu, there is little sense of grandeur or ego: the company's approach is altogether fresh, inviting and honest.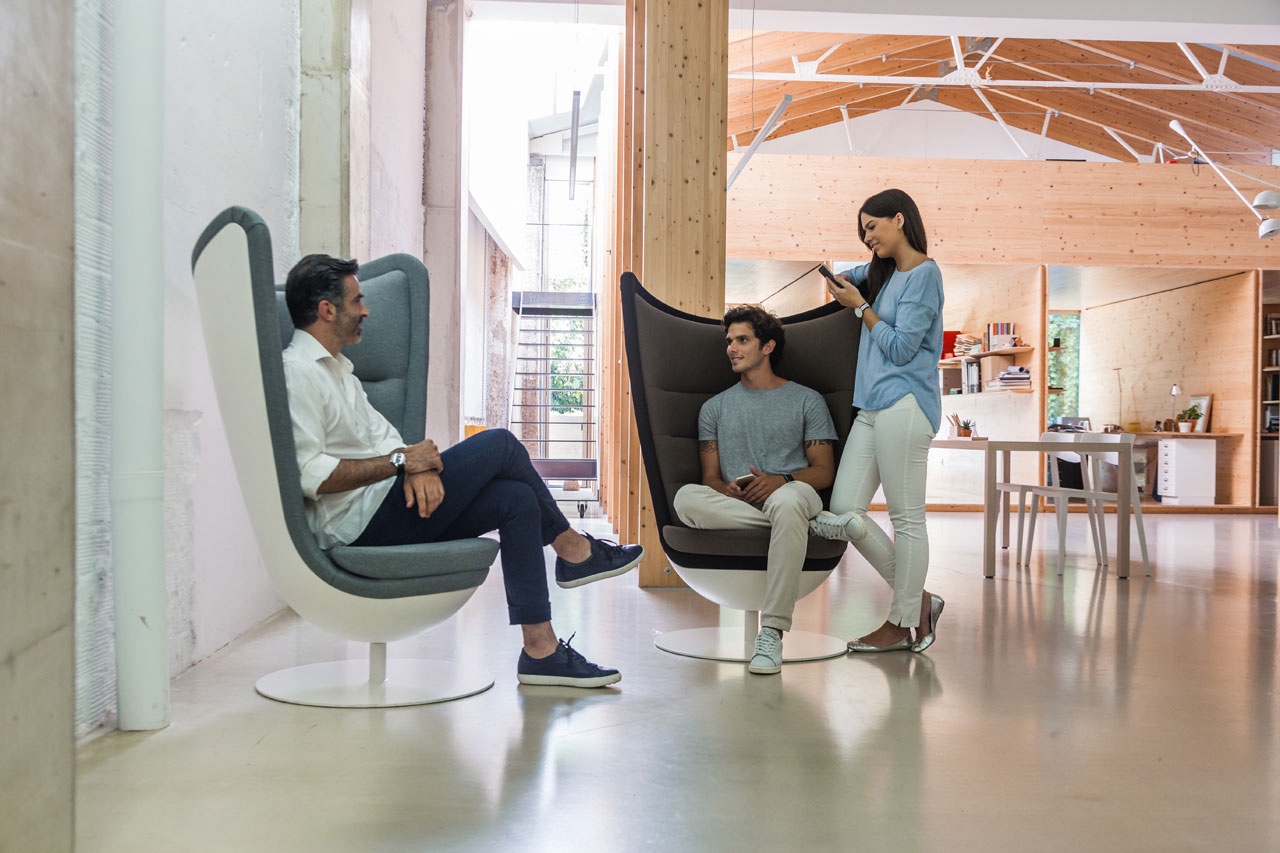 Actiu's Principles
Actiu values a number of key principles, including:
Sustainability – the company is recognised by the US Green Building Council with the LEED®️ Gold certificate.
Architecture – by combining innovation, space and furniture, Actiu believes architecture acts as a powerful tool, able to facilitate better working environments.
Technology – new technology has allowed Actiu to coat its metal products organically, without discharging CO2 into the atmosphere.
Healthy work – the working environment impacts on an individual's health and well-being. Therefore, office furniture is an important factor in mitigating health concerns and fulfilling ergonomic needs.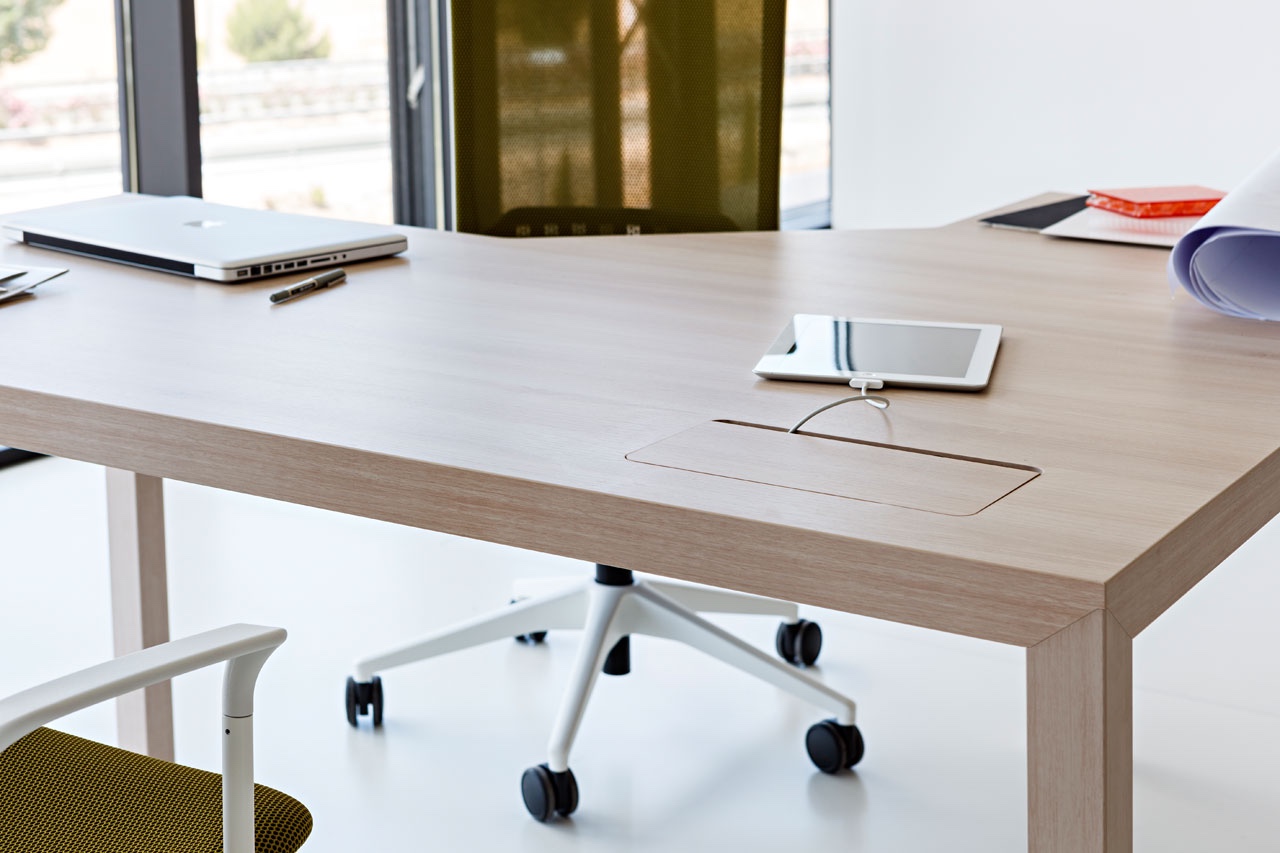 Selected Actiu Designs
Ever on the move and continually striving to meet contemporary workspace demands, Actiu has developed a series of programmes encompassing products that combine functionality, comfort, ergonomics and good design. Examples include:
Prisma
In Prisma, designers Sylvain Carlet & Isern Serra worked to incorporate elegance, sophistication and a minimal approach, all packaged within a clean Scandinavian-style aesthetic.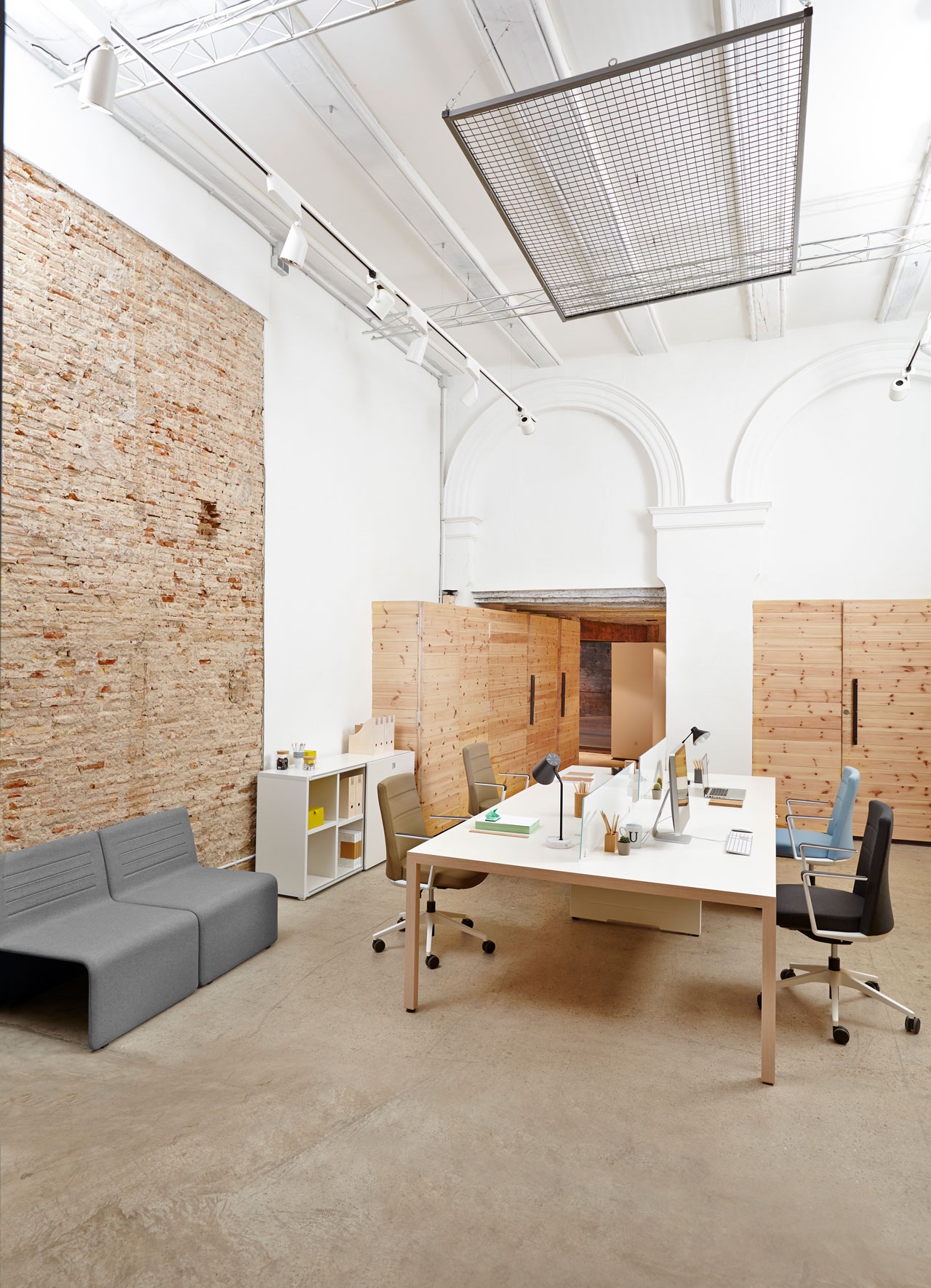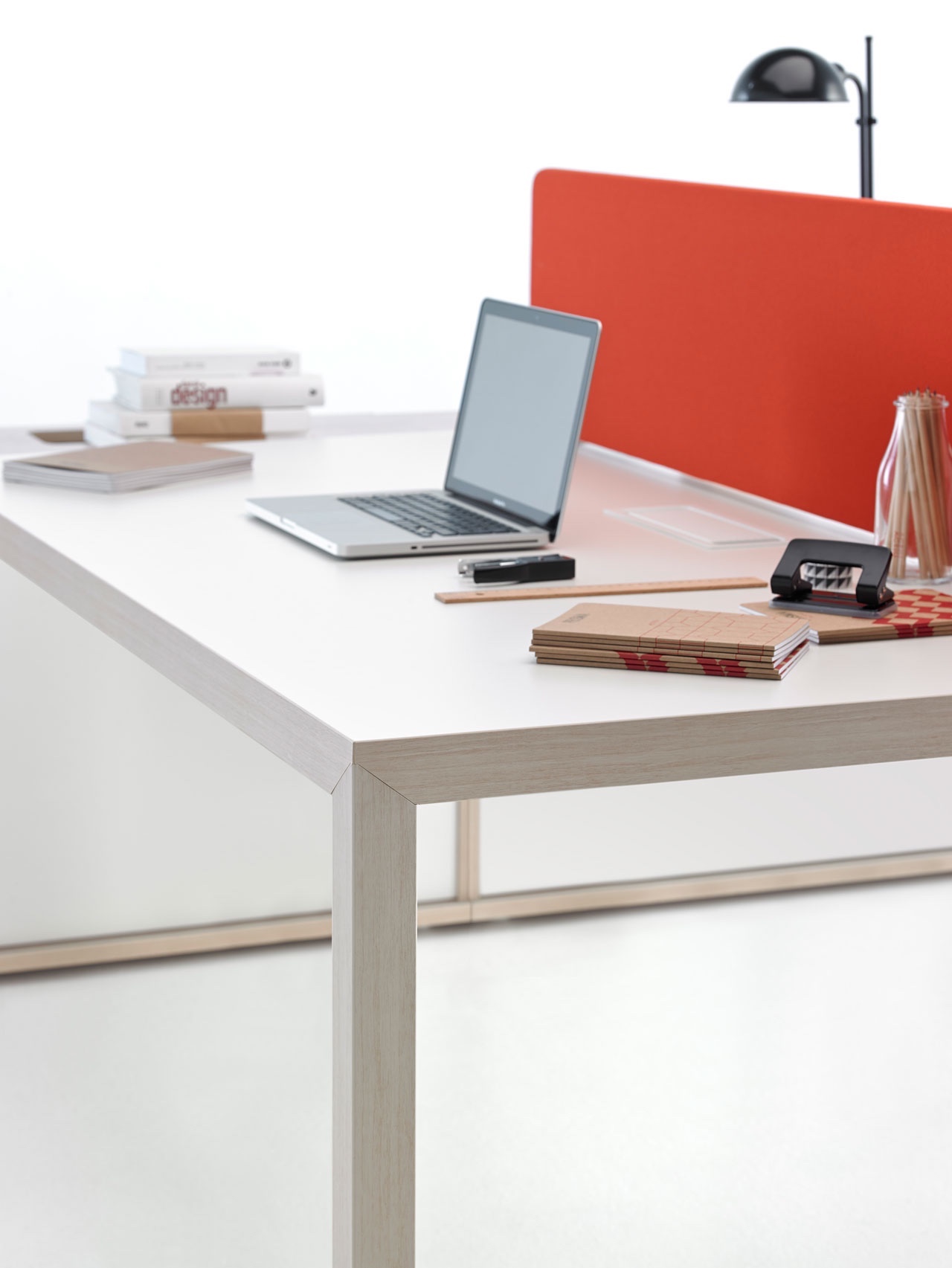 Shey
Shey, a collection of modular seats by Ramos & Bassols, epitomises the open and transparent working environment. Shey offers flexibility and freedom, as well as a multifunctional and collaborative approach to work.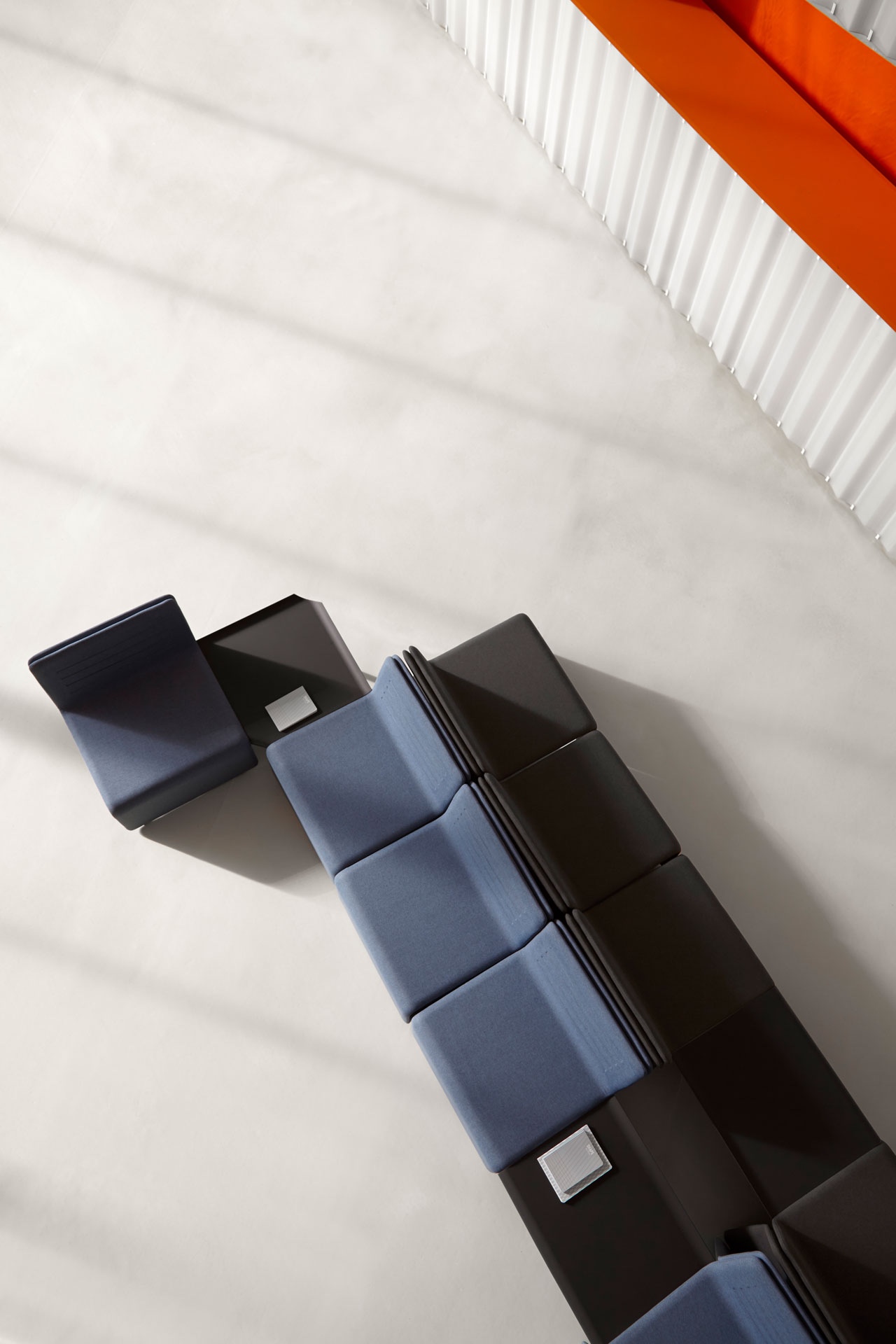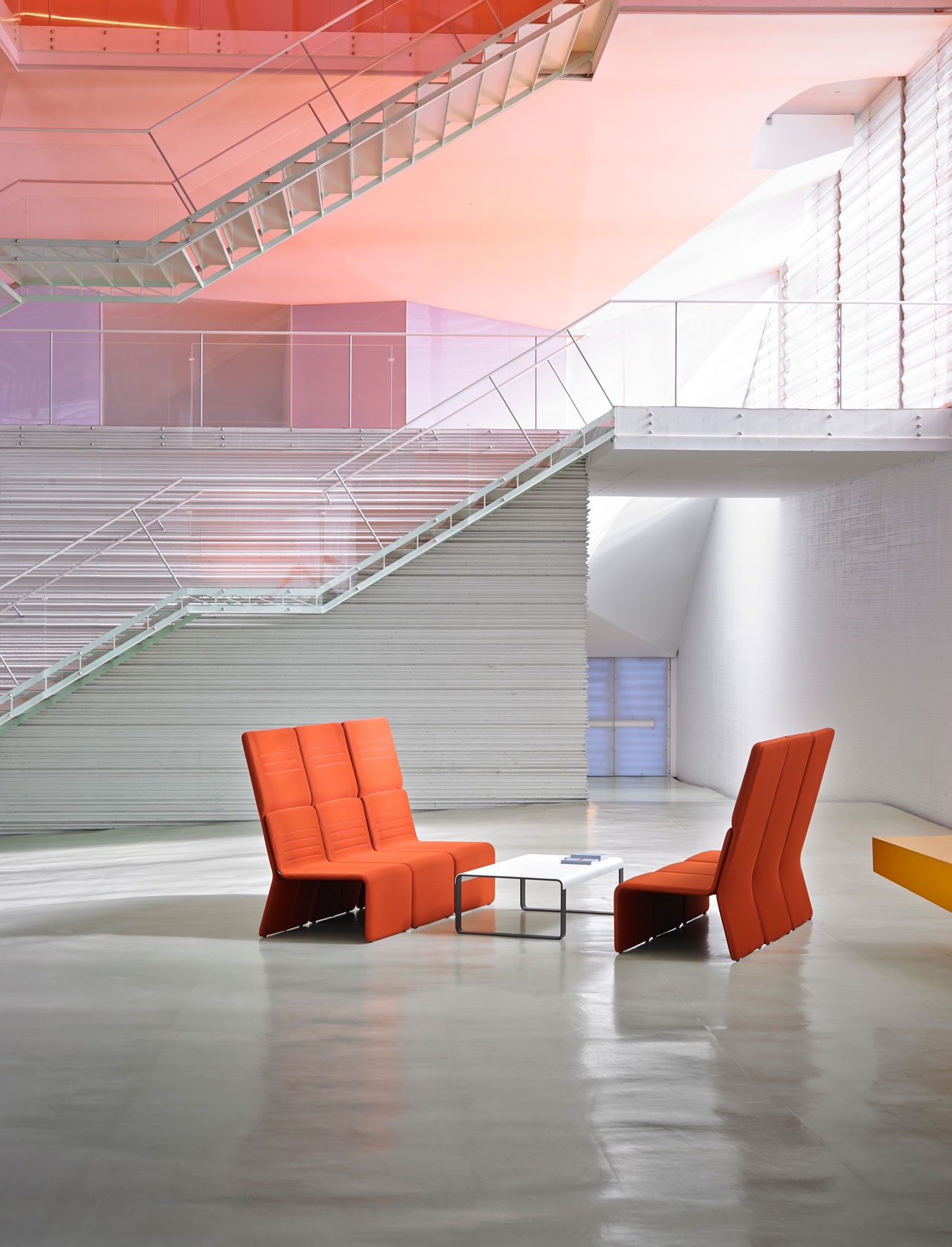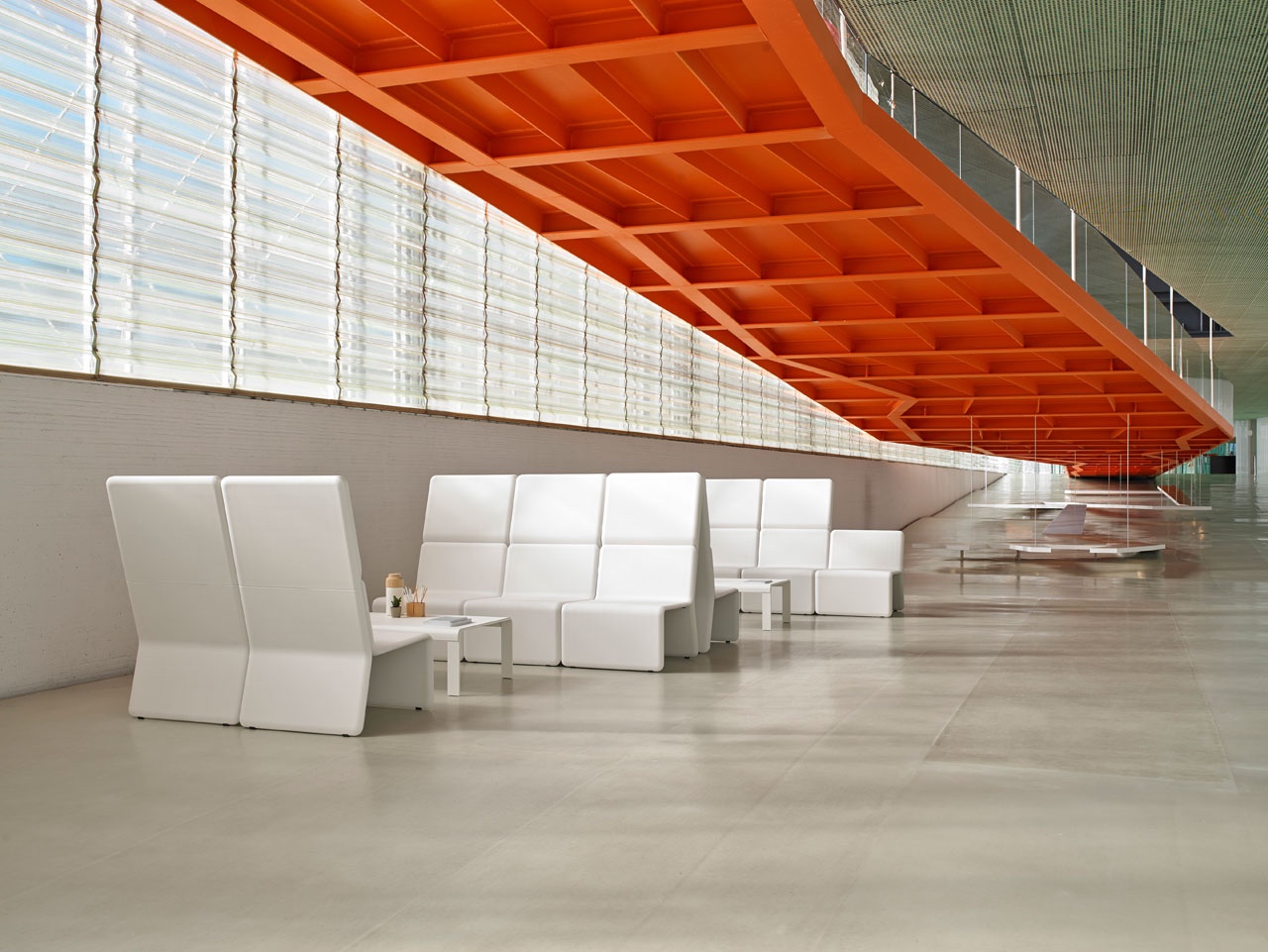 Wing
The Wing chair is fun, colourful and comfortable. Designed by Ramos & Bassols for Actiu, Wing received a Red Dot Design Award in 2015. Cleverly blending tradition with technology, Wing is a stackable gas injection chair whose backrest resembles the more conventional bentwood variety.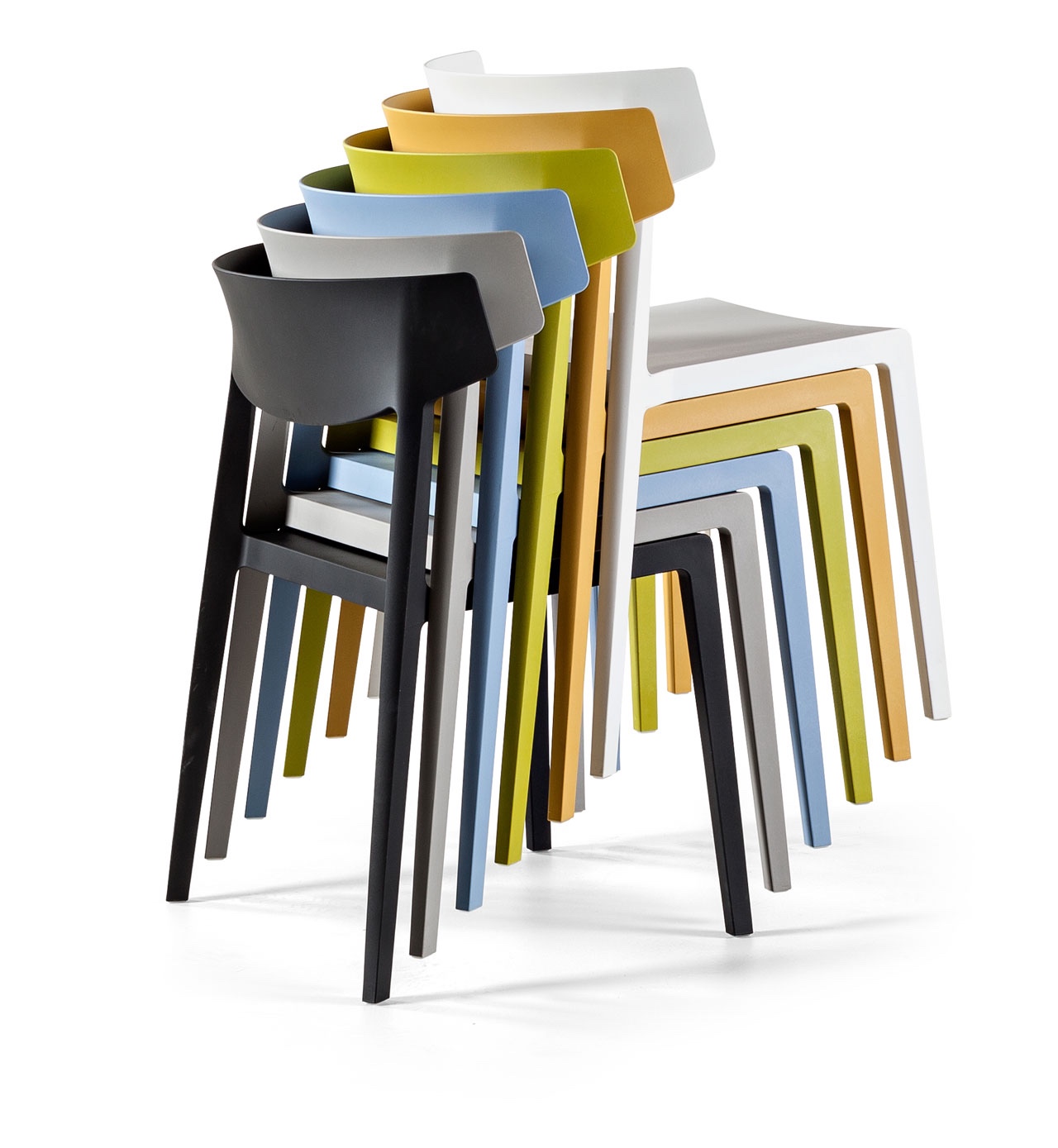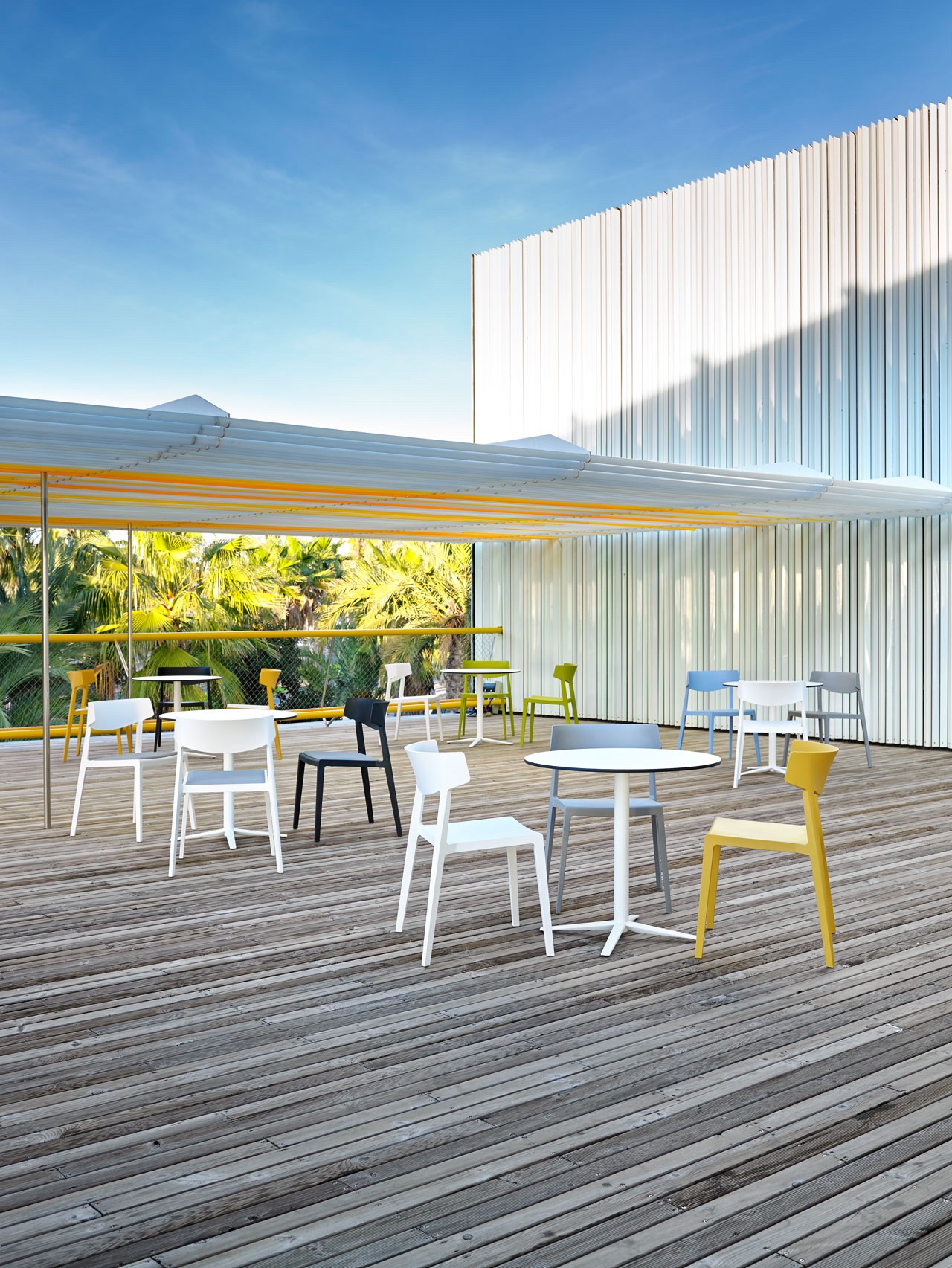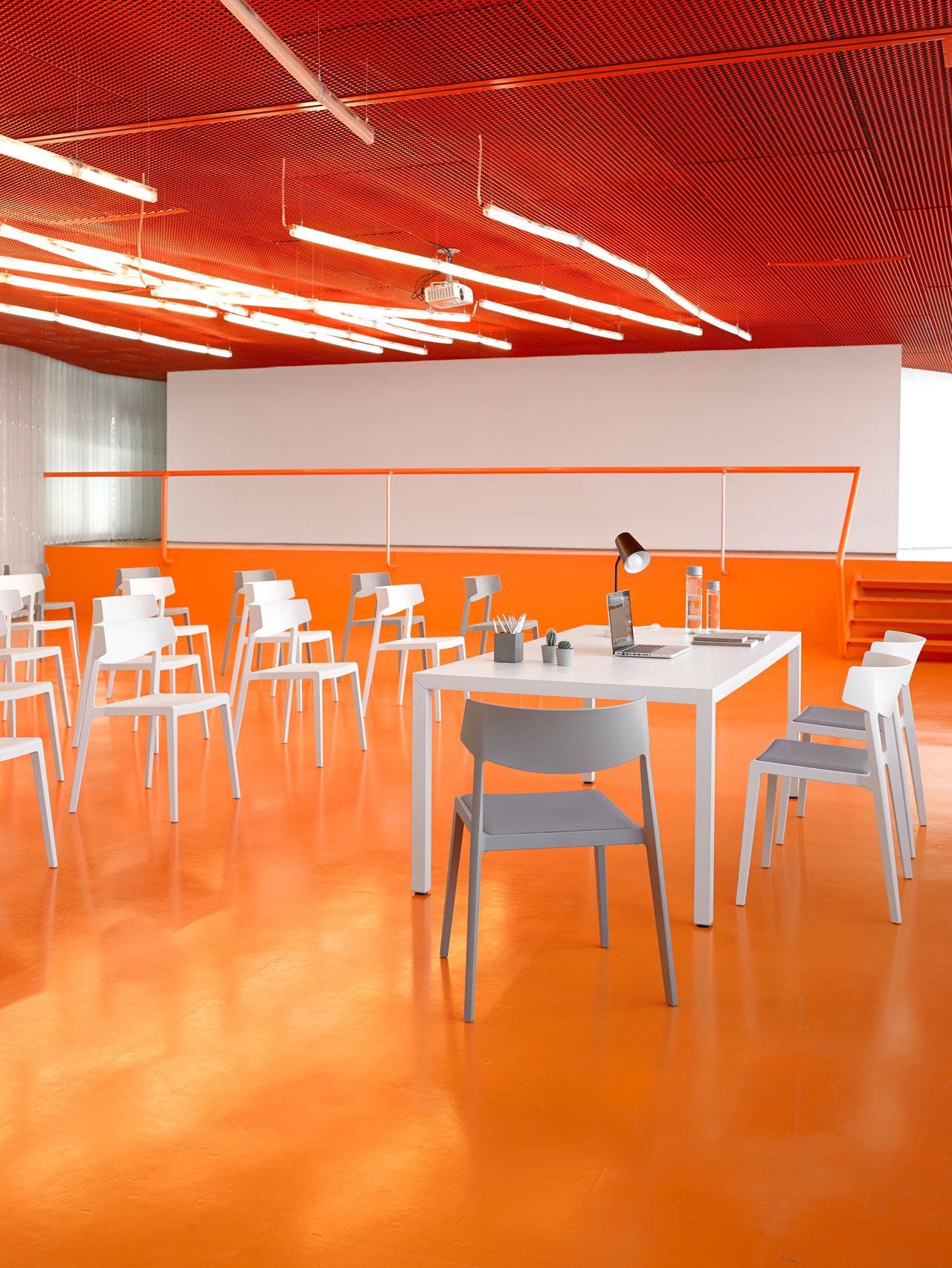 Cron
Cron has the classic qualities of an executive chair, combining adjustable operative features with a minimal, aesthetic design. The seat is available in three models: a high backrest with headrest, high backrest only and low backrest. Cron was designed by Marcelo Alegre for Actiu. Sleek and self-assured, it is a veritable modern-day classic.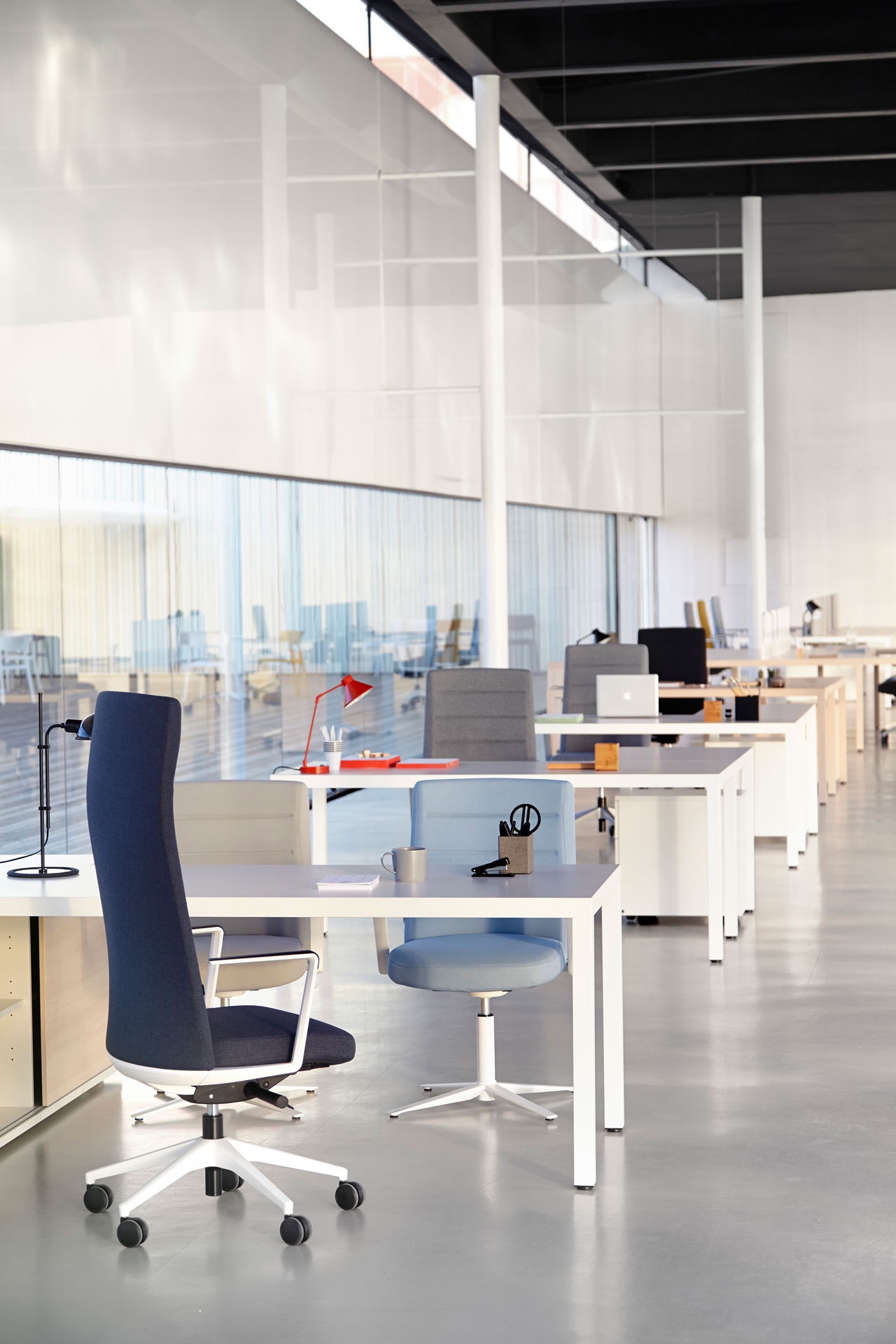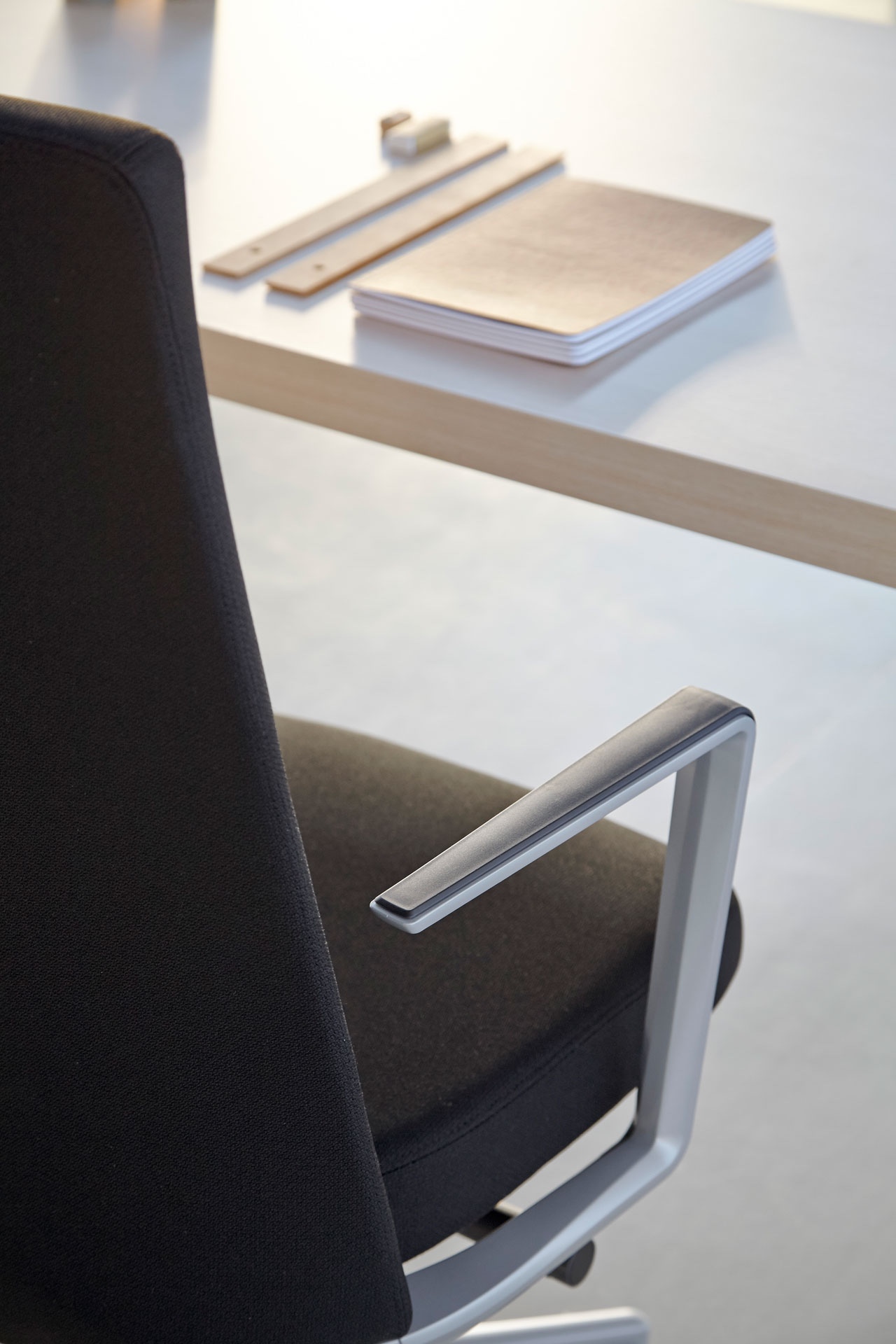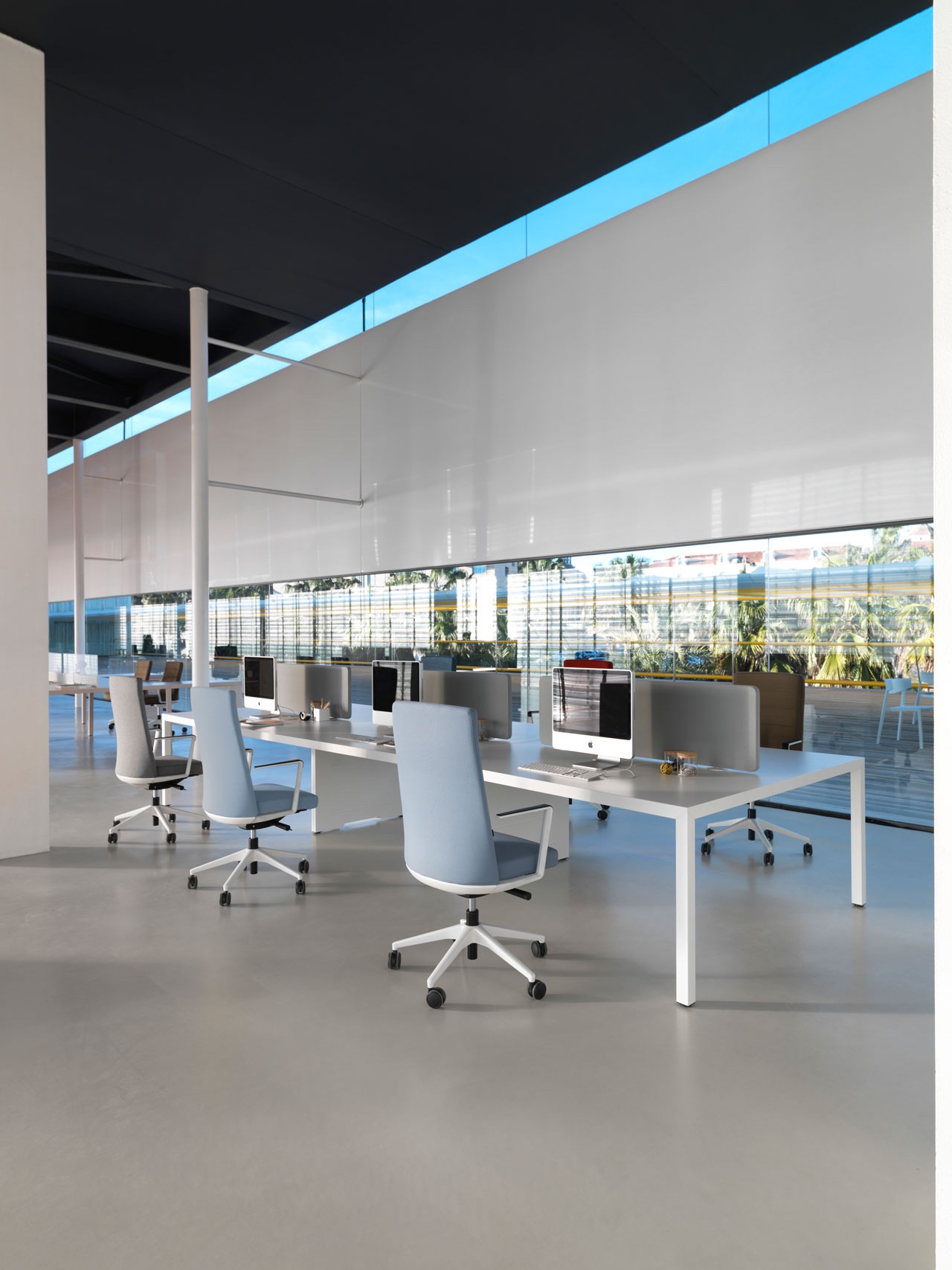 Winner
With its efficient ergonomics, Marcelo Alegre designed Winner as a seat that allows the sitter to change positions in a natural way, with little effort.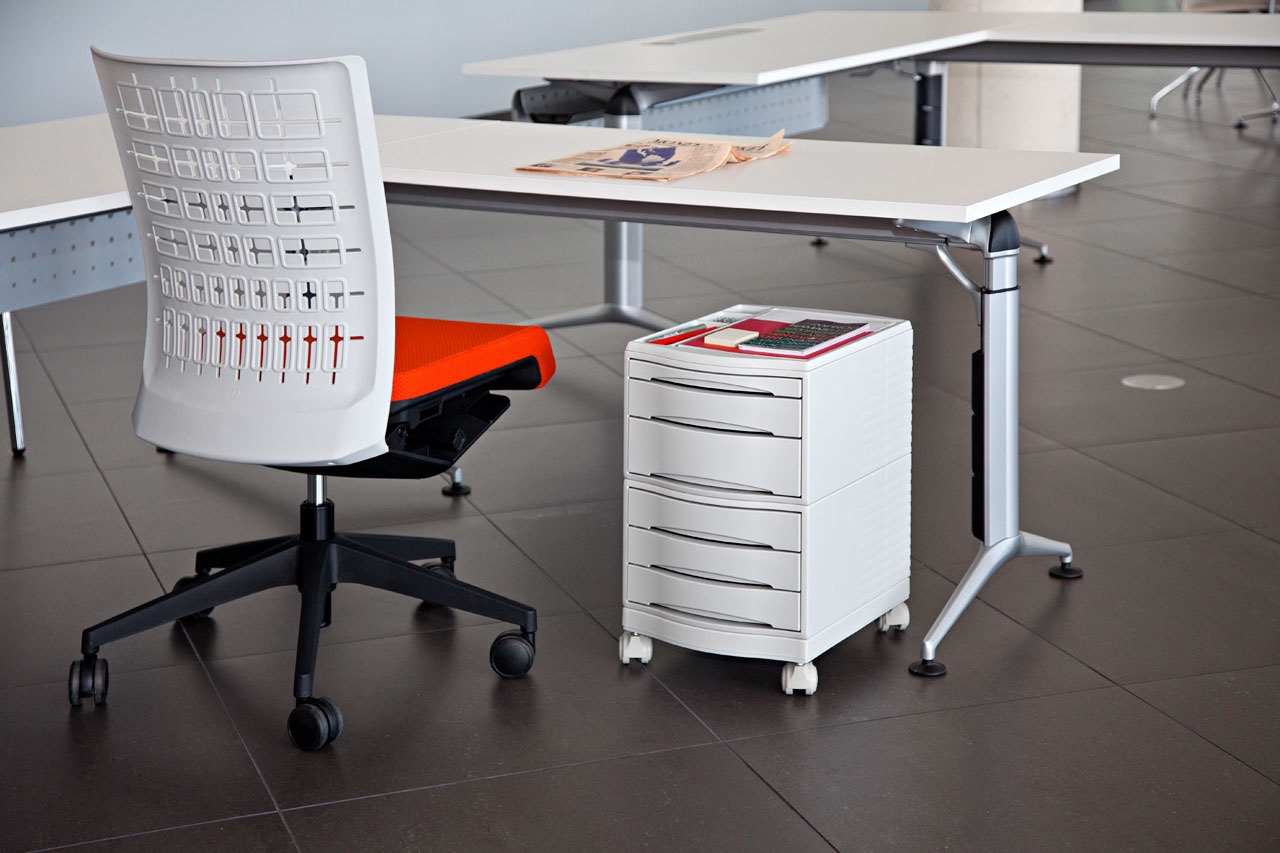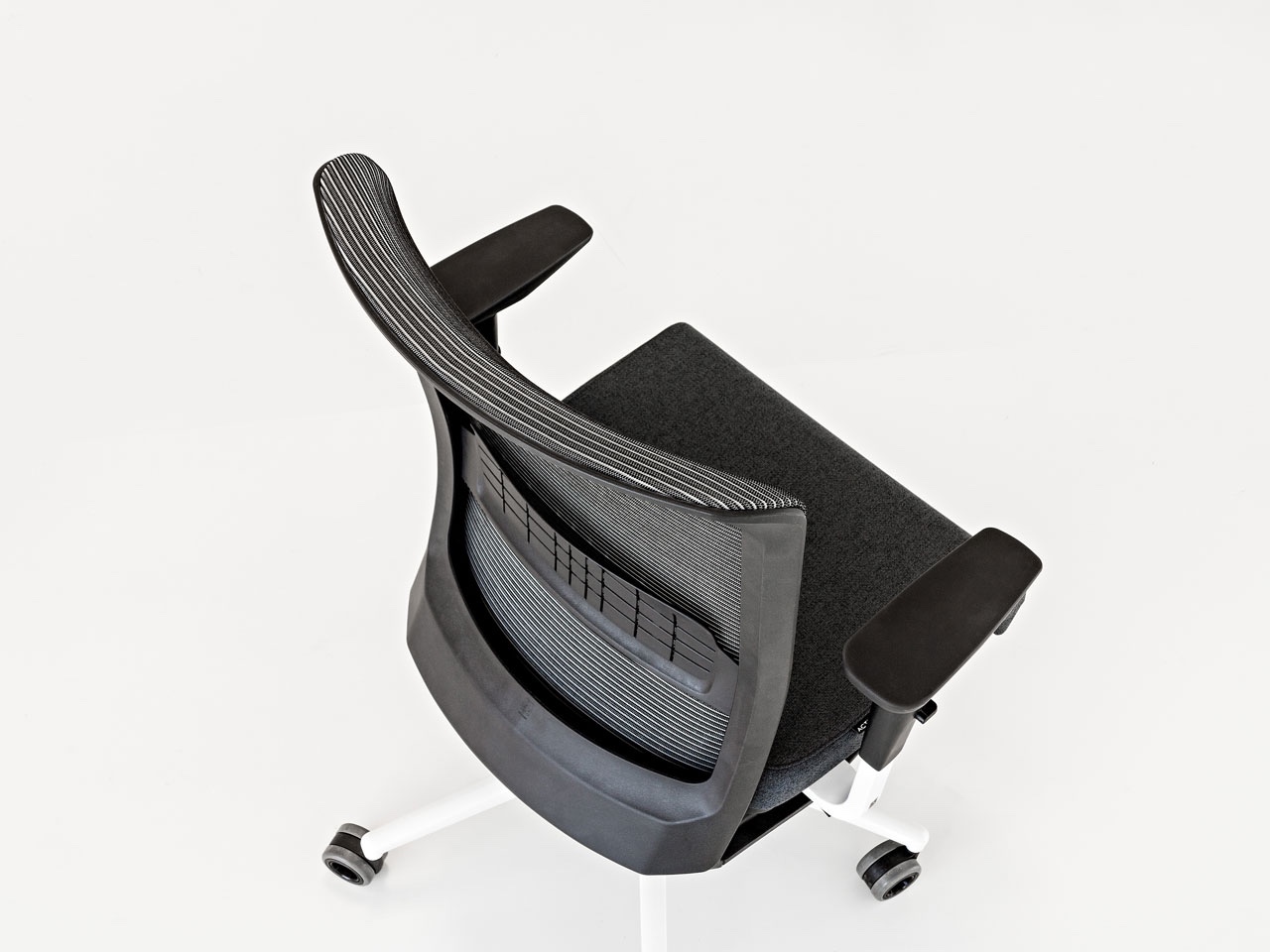 Badminton
Intended as an iconic office chair, Badminton invites the individual to sit untethered, free from the confines of a desk. Designed by Javier Cuñado, this soft seating concept is both unusual and striking.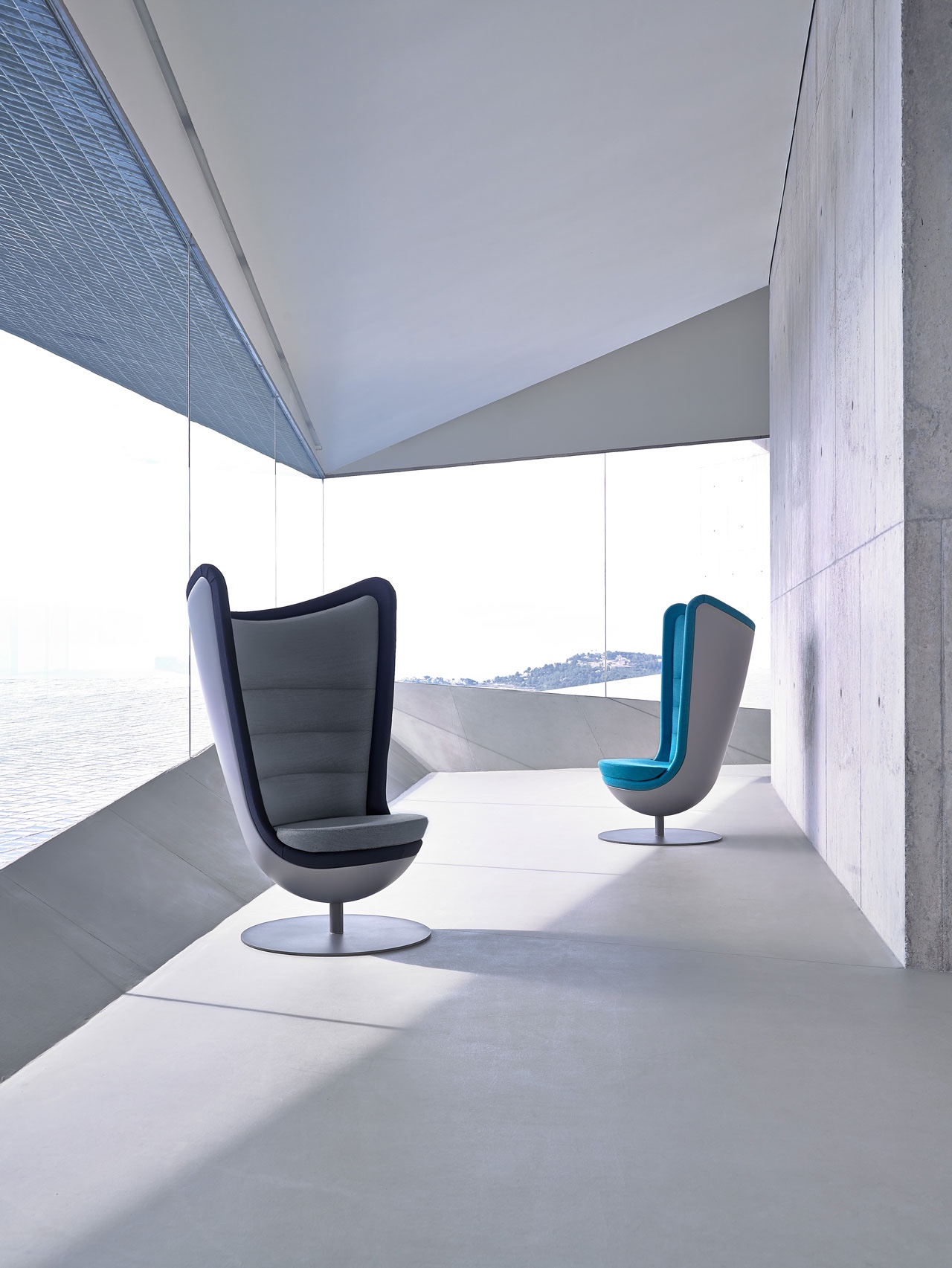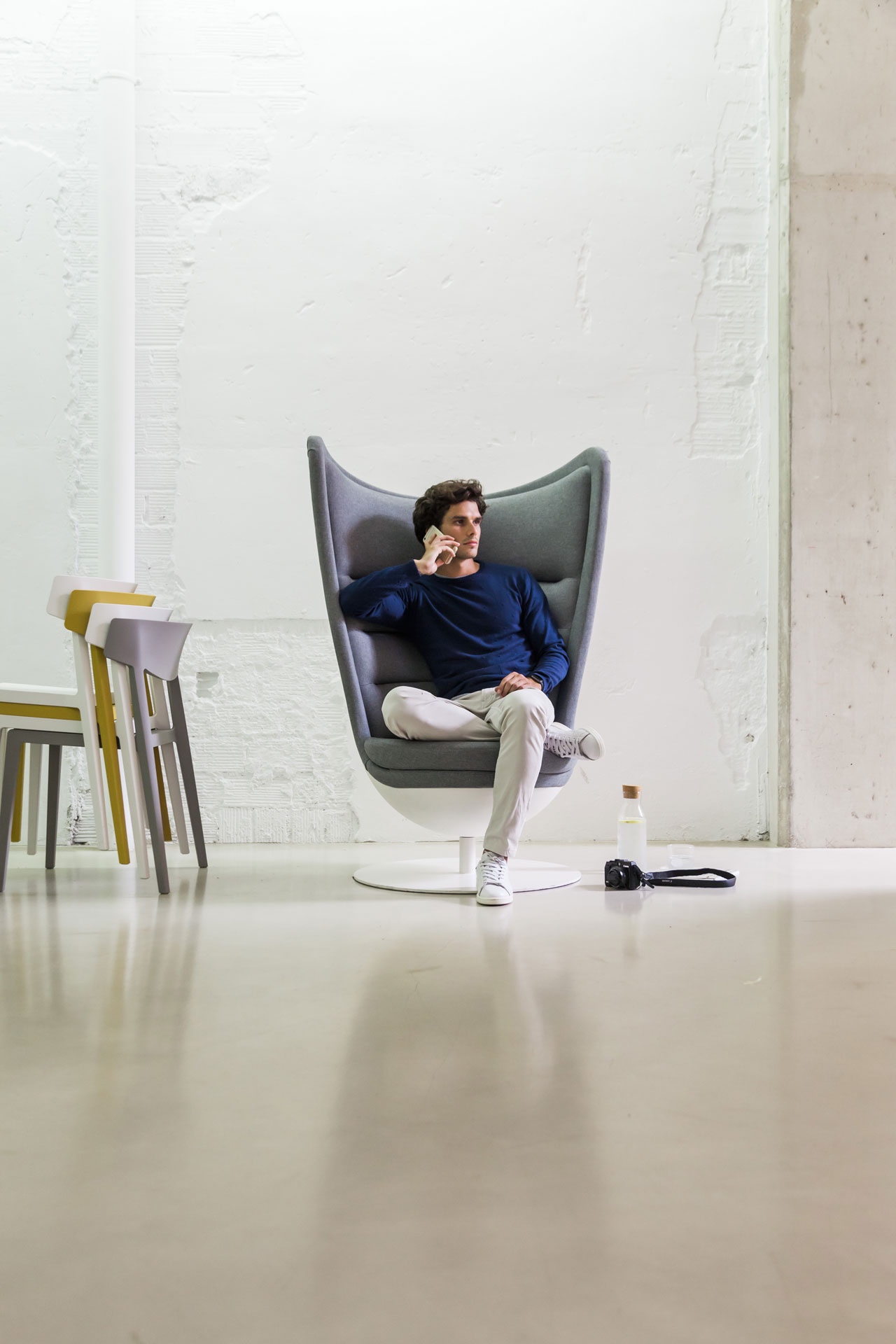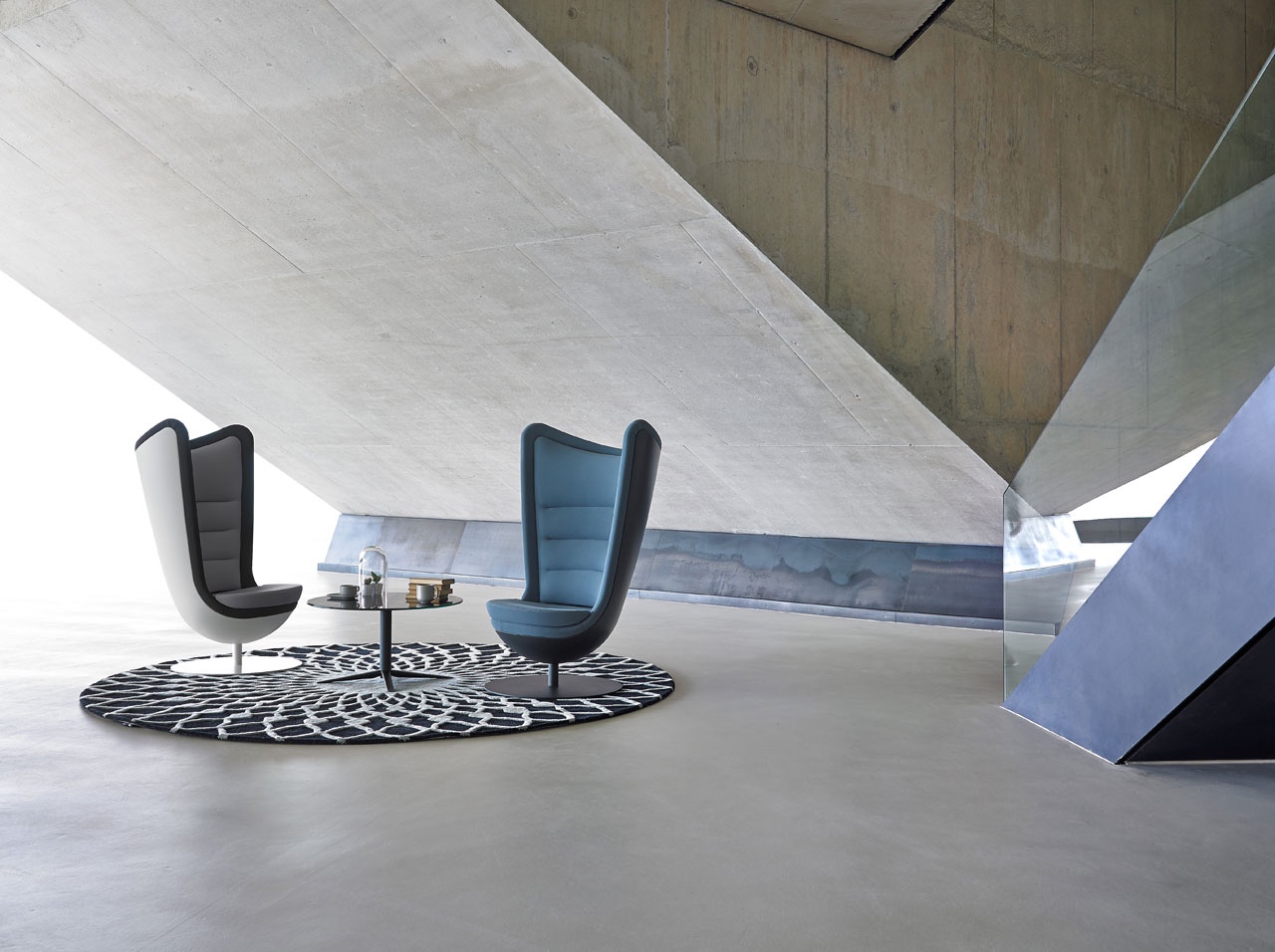 Longo
An attractive storage solution by designers Ramos & Bassols, Longo is self-configuring and modular.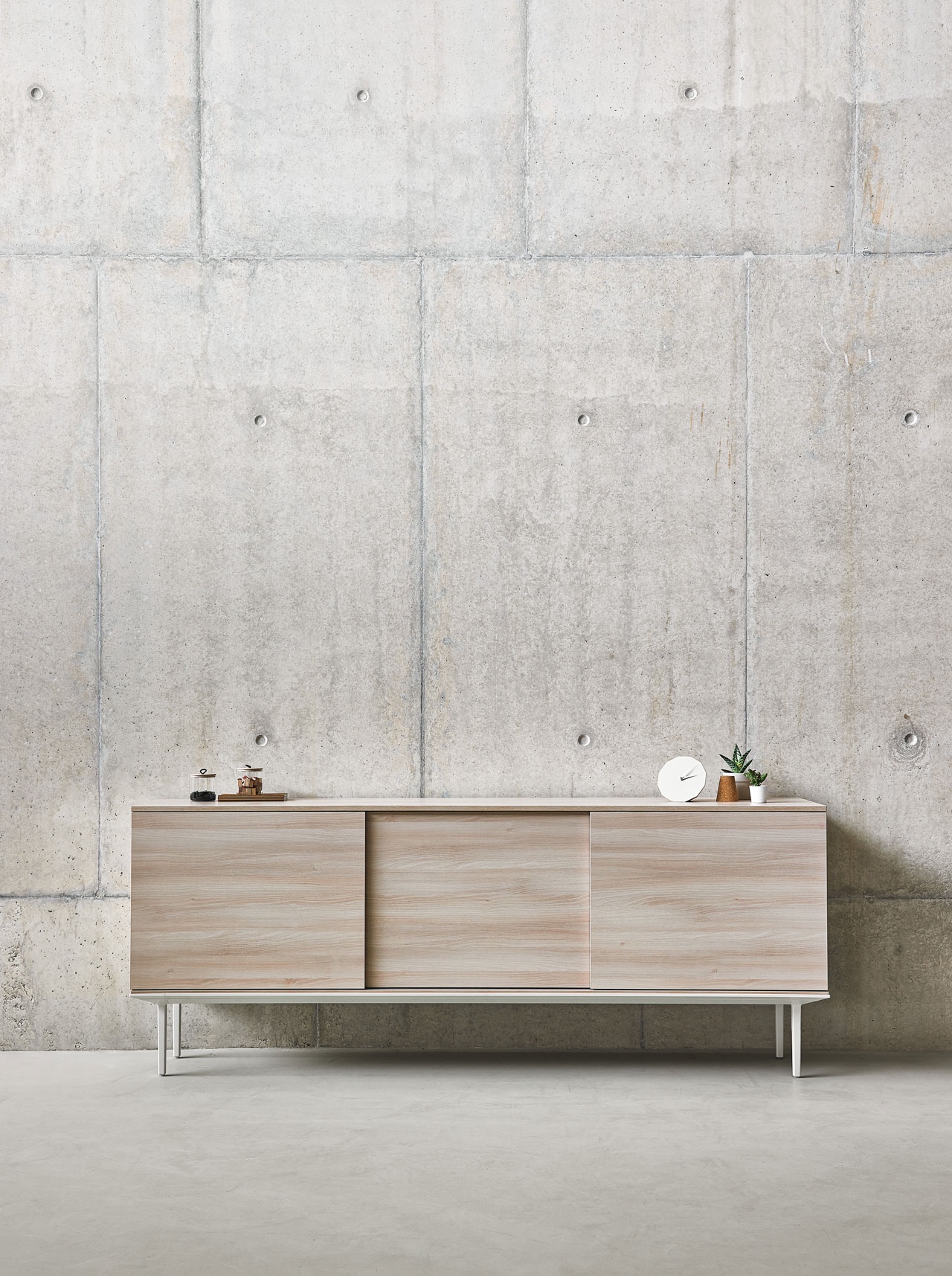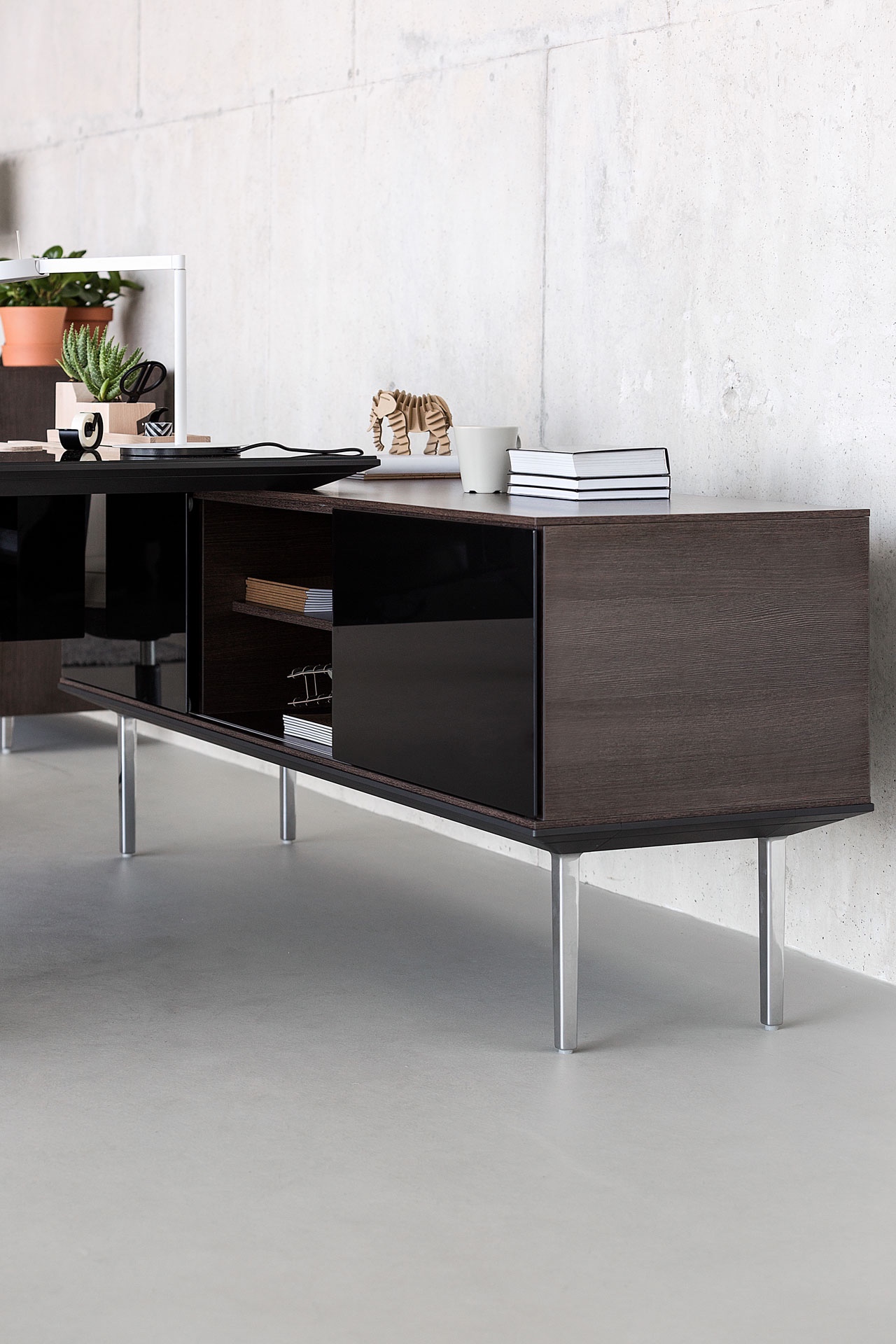 All images © 2016 ACTIU Berbegal y Formas S.A.
Liked the story? Share it with friends.