It was the mid-1900s that undoubtedly produced the greatest array of talent in the world of furniture design, and the list of midcentury masters who have shaped the world for decades since is both long and illustrious. This is probably the biggest reason why midcentury décor classics, the style of 60s and those Nordic-inspired design principles still find space in the contemporary world. Showcasing this love for the past in a sophisticated, exclusive and trendy fashion is the fabulous 60s House set to take shape in Warsaw. Visualized by Plasterlina, the interior of this gorgeous apartment is filled with timeless masterpieces like the Serge Mouille ceiling lamp, floor lamp and the plush Arne Jacobsen Egg Chair.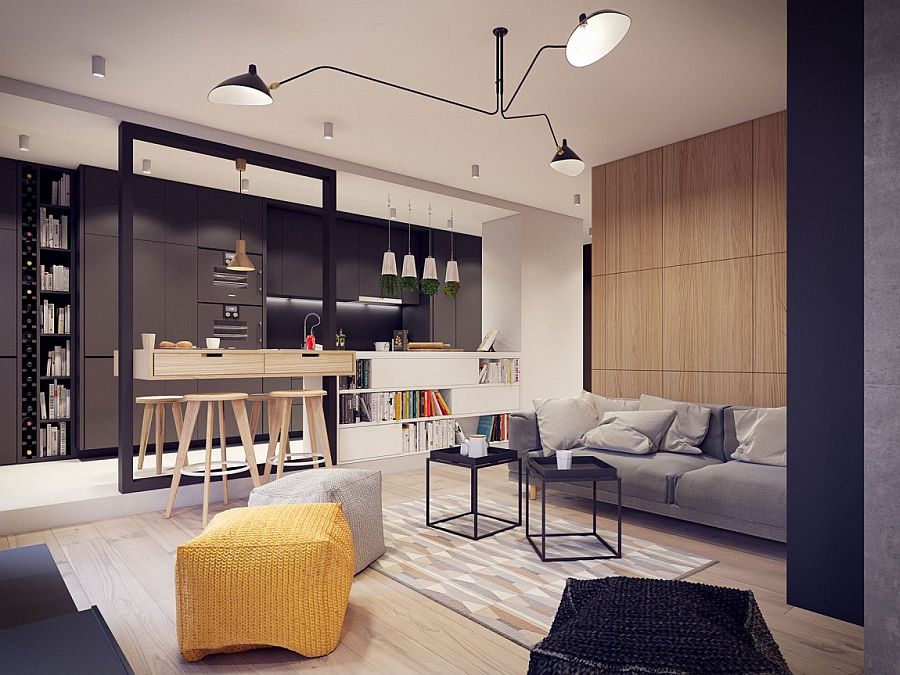 A fabulous living space sits at the heart of the classy home and is connected with the state-of-the-art kitchen and a stylish dining area. The design of the living zone is such that the kitchen and dining space become an integral part of the grand visua, and it is the dark gray cabinets and shelves of the kitchen that seem to anchor the breezy and beautiful setting. Instead of traditional partitions, the kitchen peninsula and breakfast zone demarcate space in an elegant manner.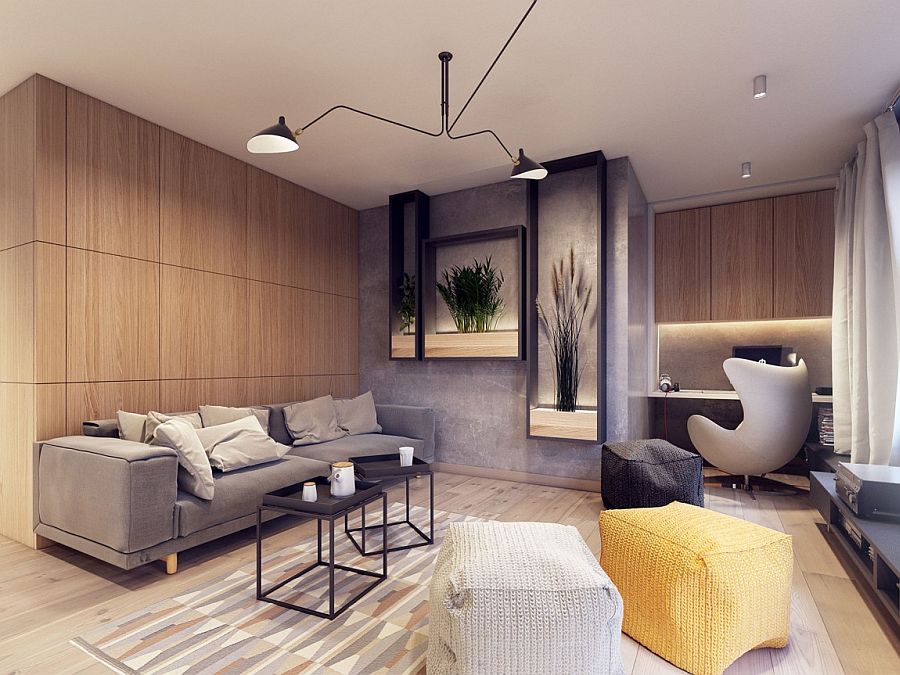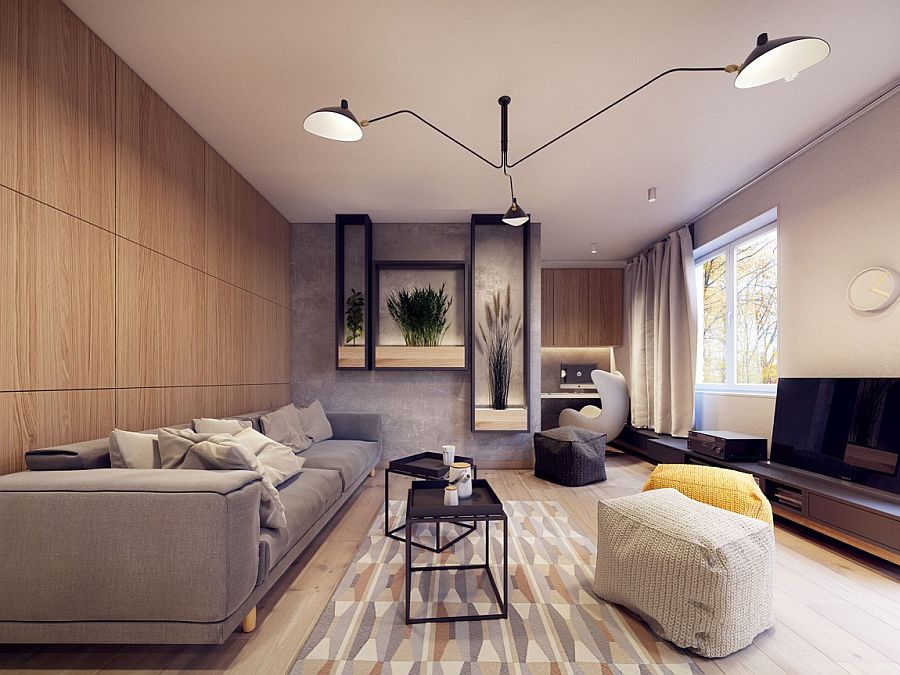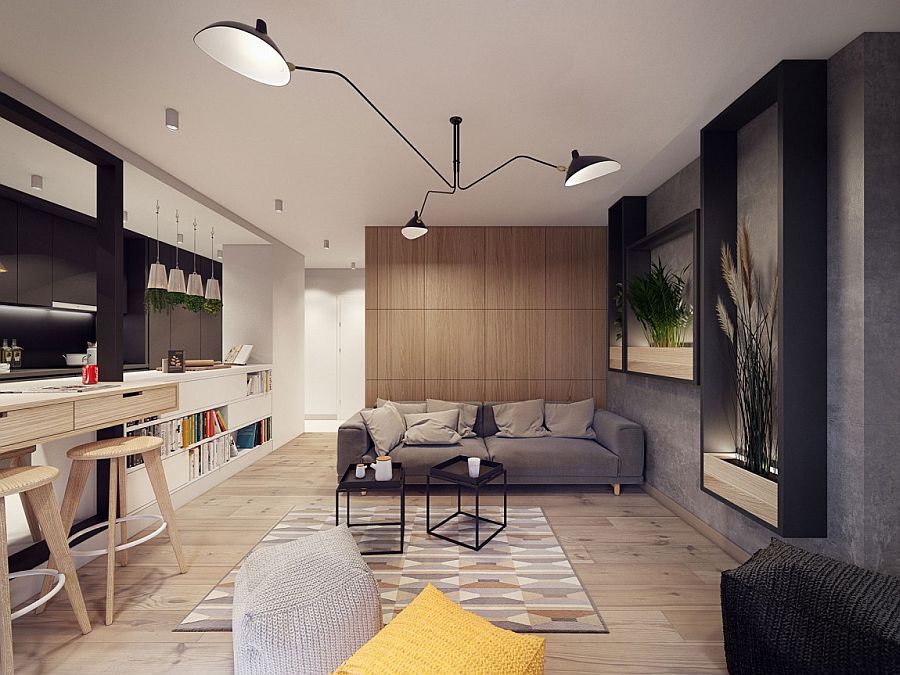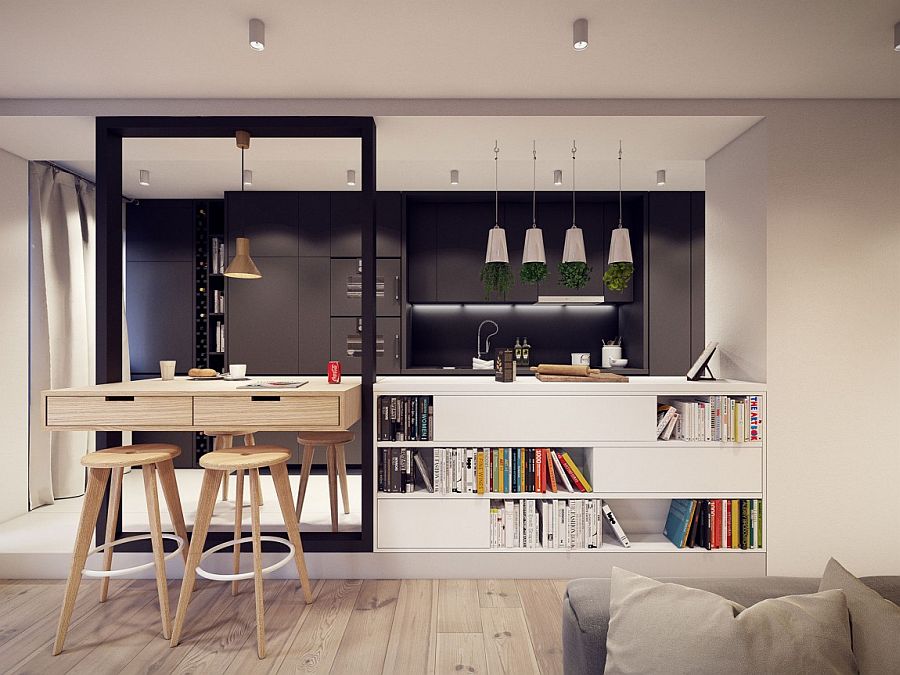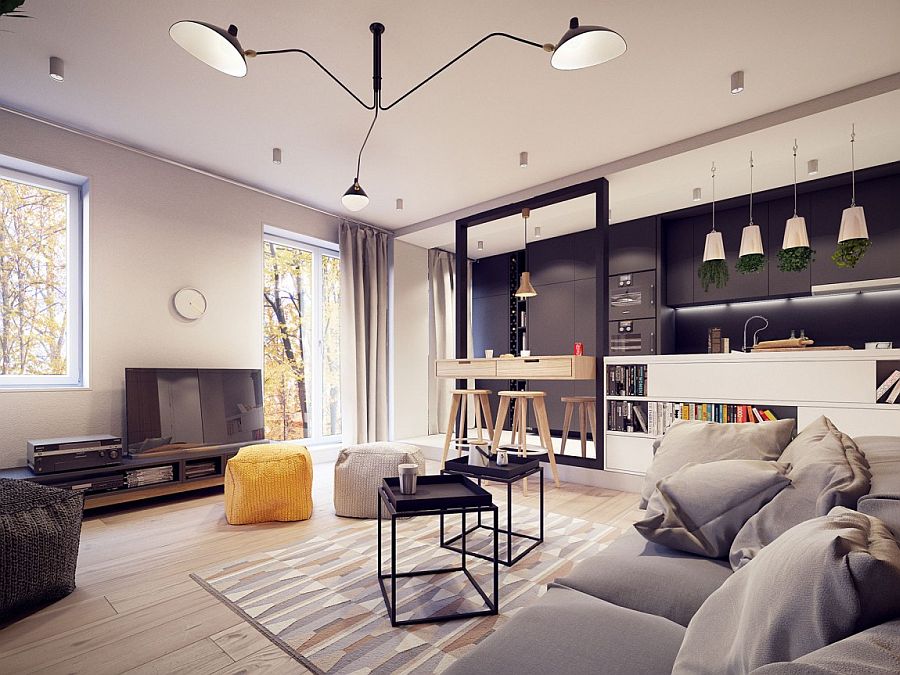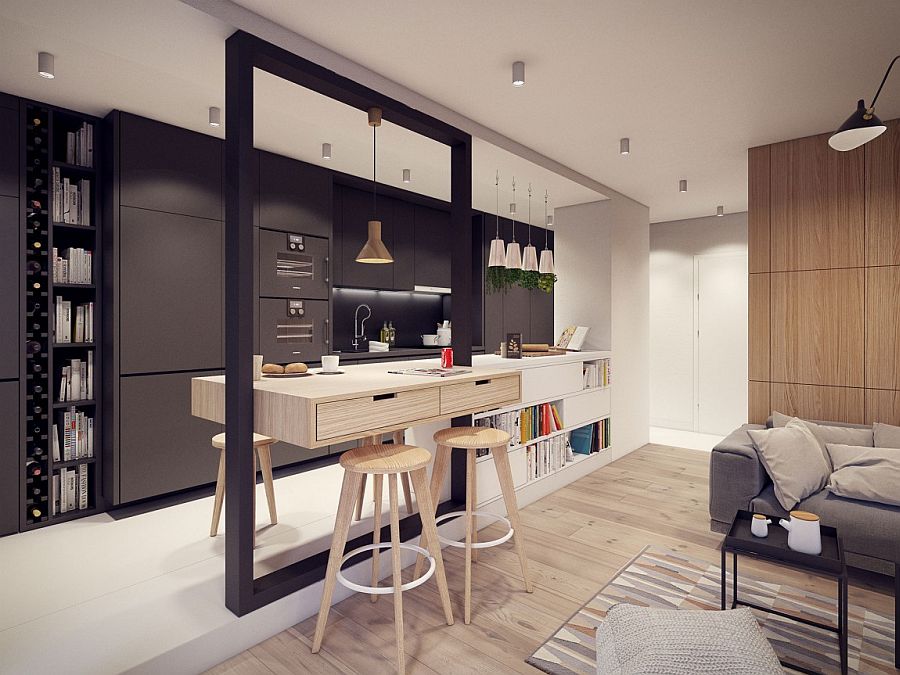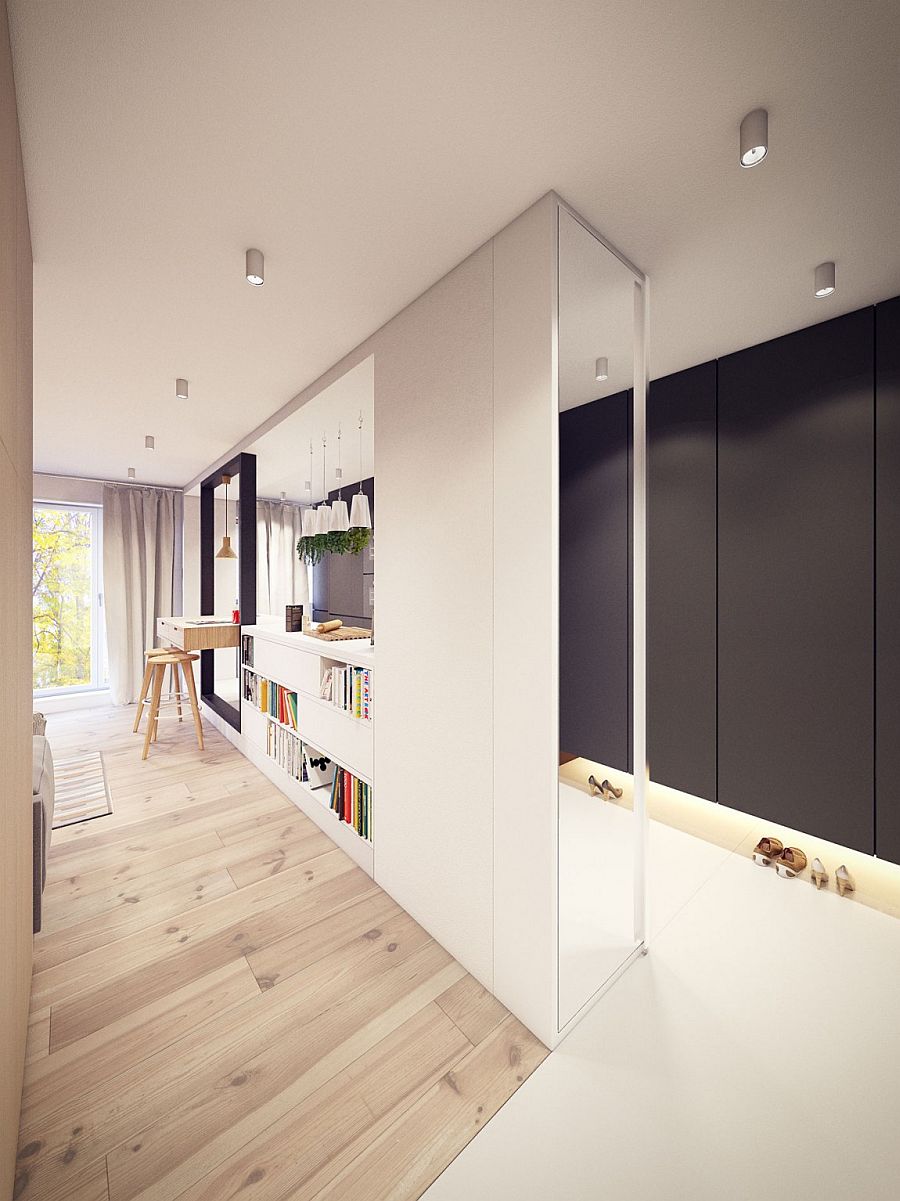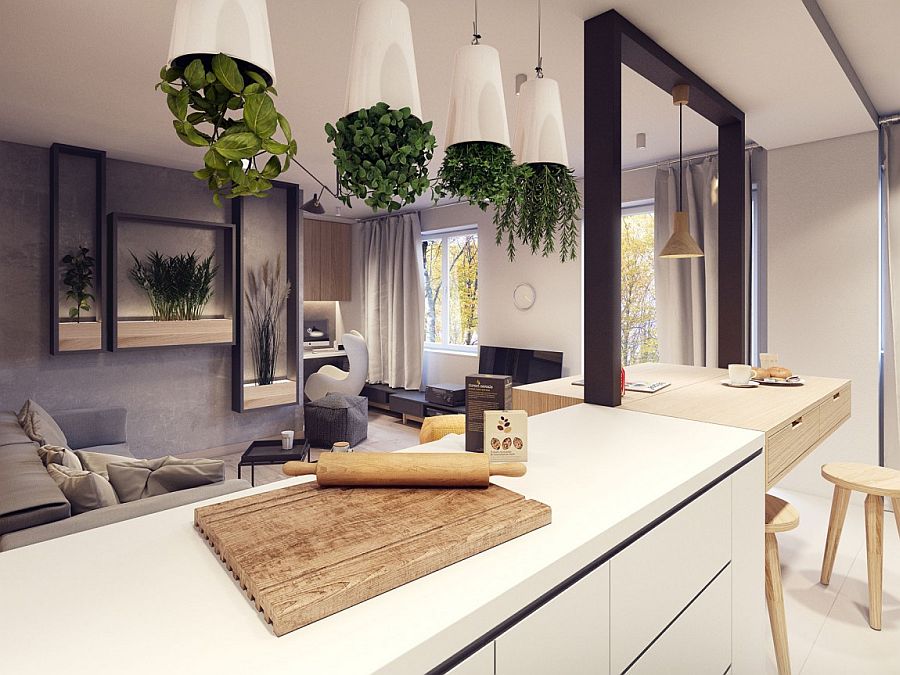 Every available square foot is utilized to the hilt with lovely open shelves, smart storage systems and posh mall-mounted decorative pieces stealing the spotlight. The bedroom echoes the design principles of the living area with a similar neutral color scheme, a custom bed with storage and shelf space underneath, and a relaxing window seat. Refined with a touch of retro, this exquisite home is definitely for those who love the 60s with a modern twist!