Planning a 4th of July celebration? While searching for design inspiration, you just might encounter decor and food that would be more fitting for a children's birthday party than a breezy summer soiree. Not that there's anything wrong with kid-friendly parties! But if you're a design lover who enjoys a classy gathering, today we're offering a more understated approach to savoring this patriotic holiday. Trade in the streamers for string lights, and take your cue from the colors in the food you serve. Even if you're throwing together a last-minute party, let the design ideas below inspire a stellar 4th… [photo from Crate & Barrel]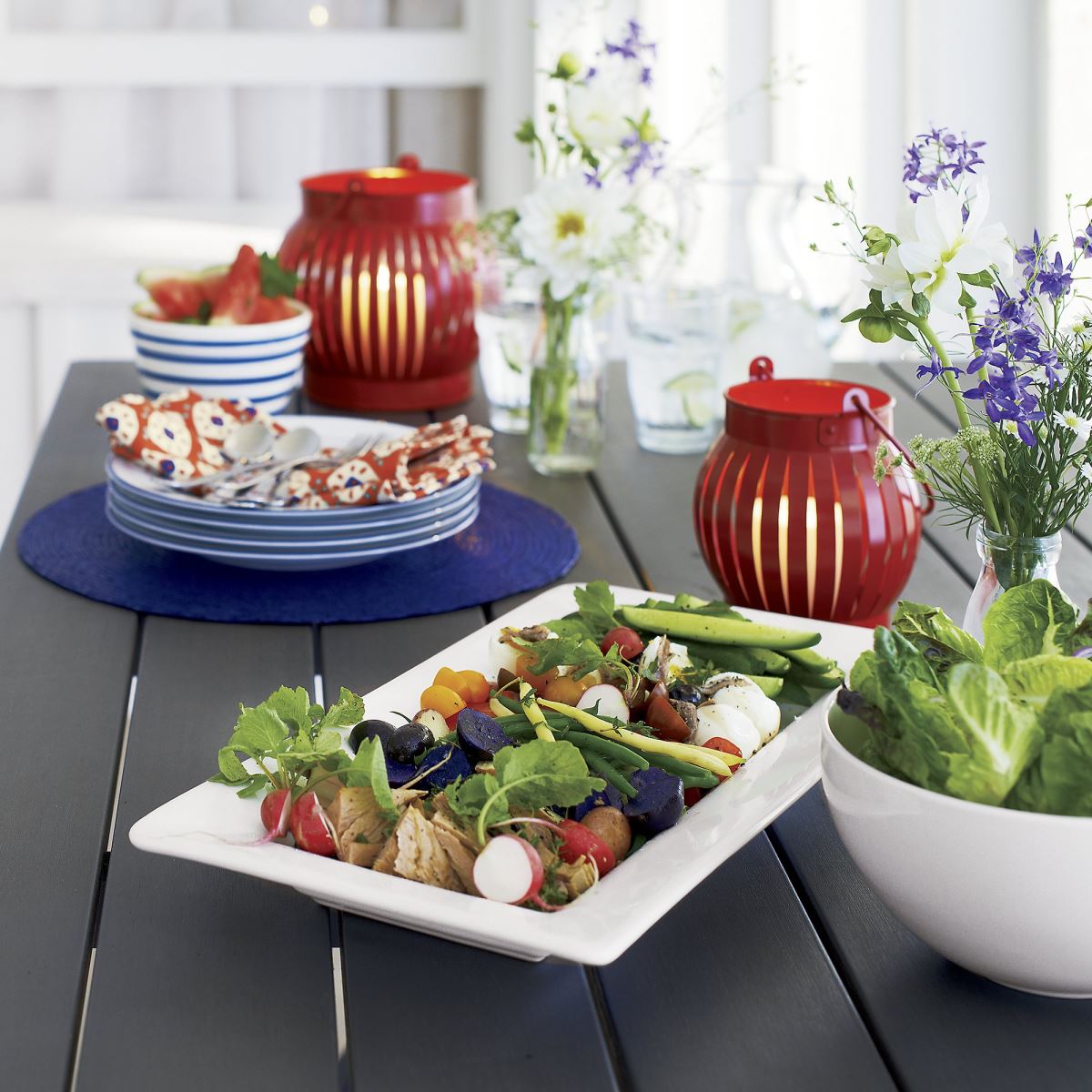 Incorporate Classy Decor
Give your 4th of July party a unique twist with unexpected accents that seamlessly blend with your summer style. Feeling crafty? This DIY Indigo Mudcloth American Flag from Say Yes is understated yet special. Its tie-dyed look celebrates the indigo trend, and its subtle statement is perfect for year-round enjoyment: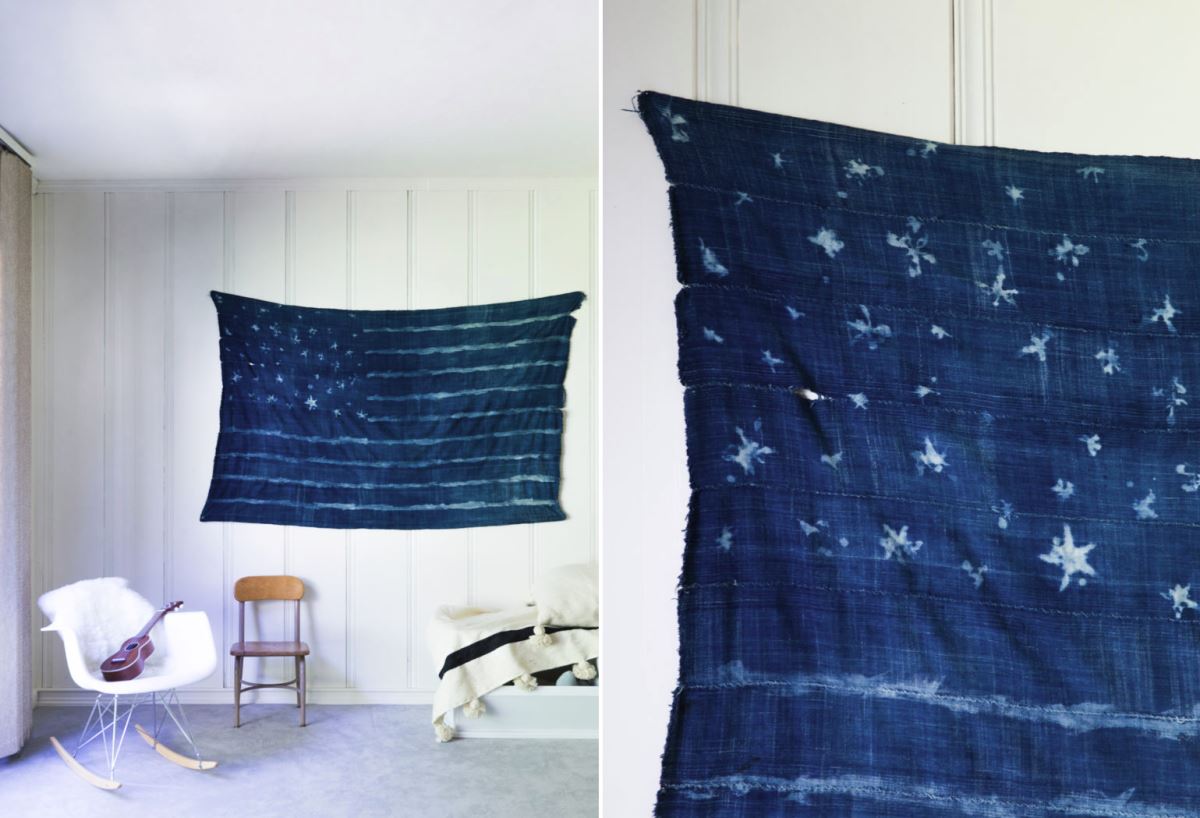 This DIY Watercolor Stripe Bunting from Studio DIY's Kelly Mindell for The Sweetest Occasion is perfect for parties throughout the summer. In fact, the nautical look of the decorations is created by painting watercolor stripes on crisp white flags cut from thick paper:

Not brimming with DIY energy? There's no shame in buying a banner rather than making one. For a classic 4th of July look, check out this Americana Stars Banner from Pottery Barn: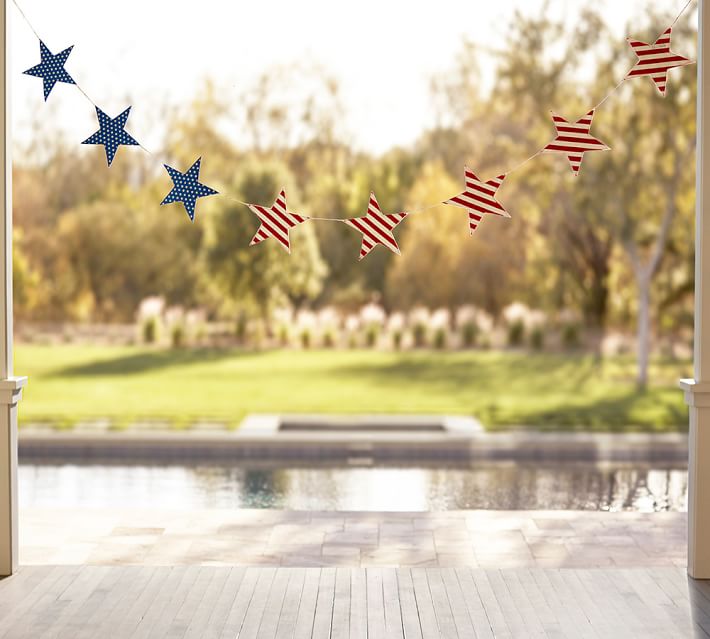 You can't go wrong with striped cushions! We're fans of these Sunbrella Awning Stripe Pillows from Pottery Barn, available in a range of colors: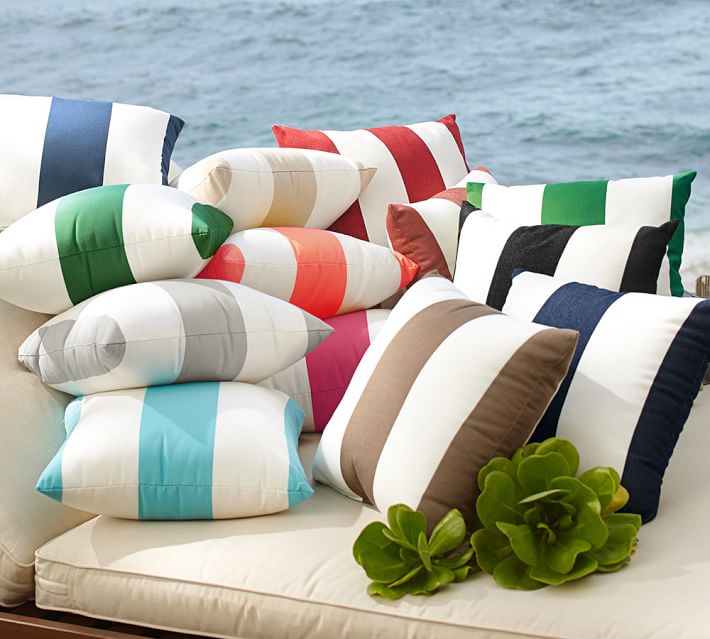 Don't forget the music this 4th! Pull out your favorite vinyl and let the tunes play as you enjoy the summer vibes. Urban Outfitters' U-Turn Audio Orbit Plus Vinyl Turntable in Red will get the job done: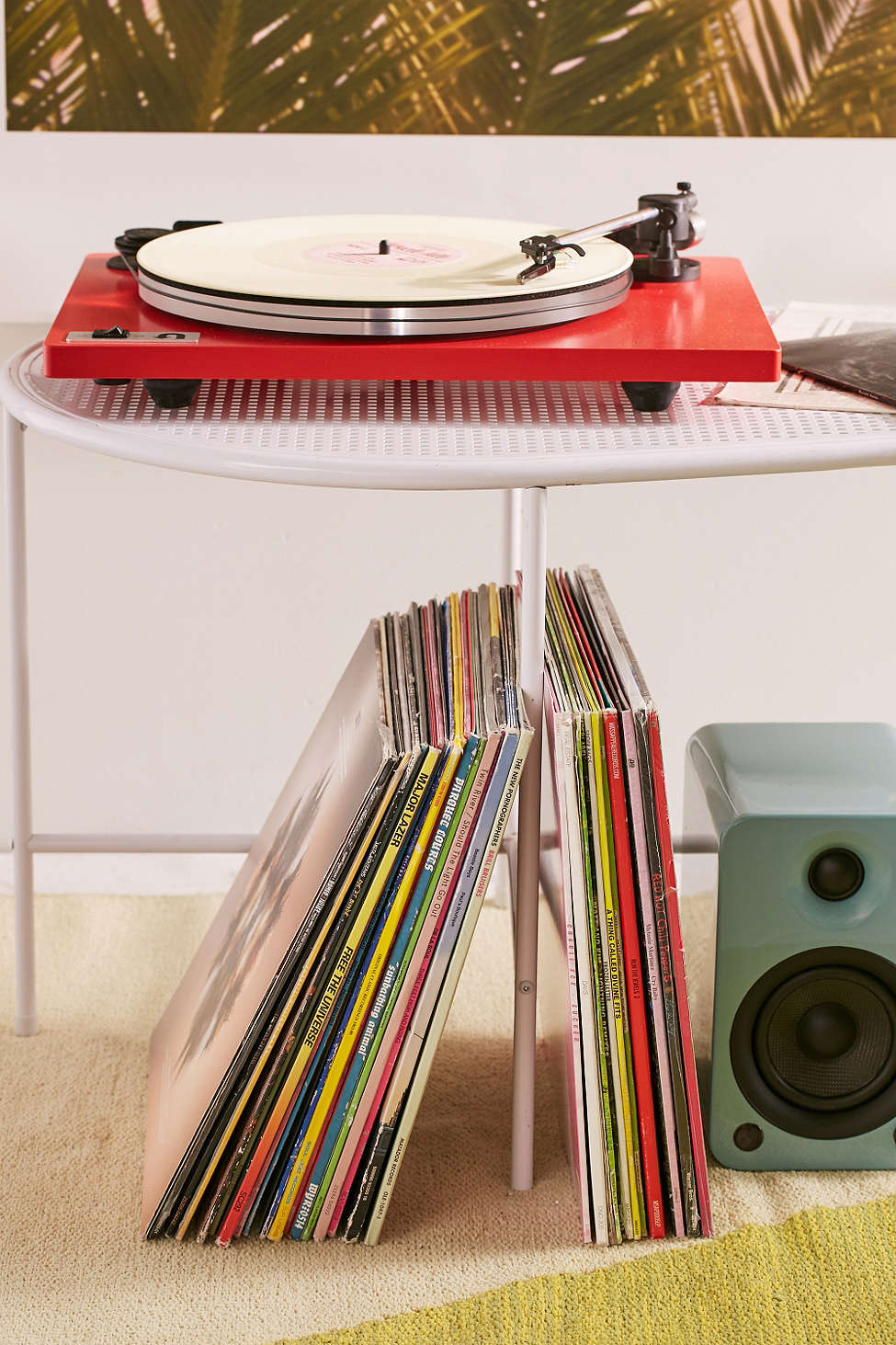 When the sun sets, light the way with a strand of string lights that can illuminate the patio all summer long (and beyond)! These Globe String Lights from Crate & Barrel are timeless, and as whimsical as the glow of the fireflies: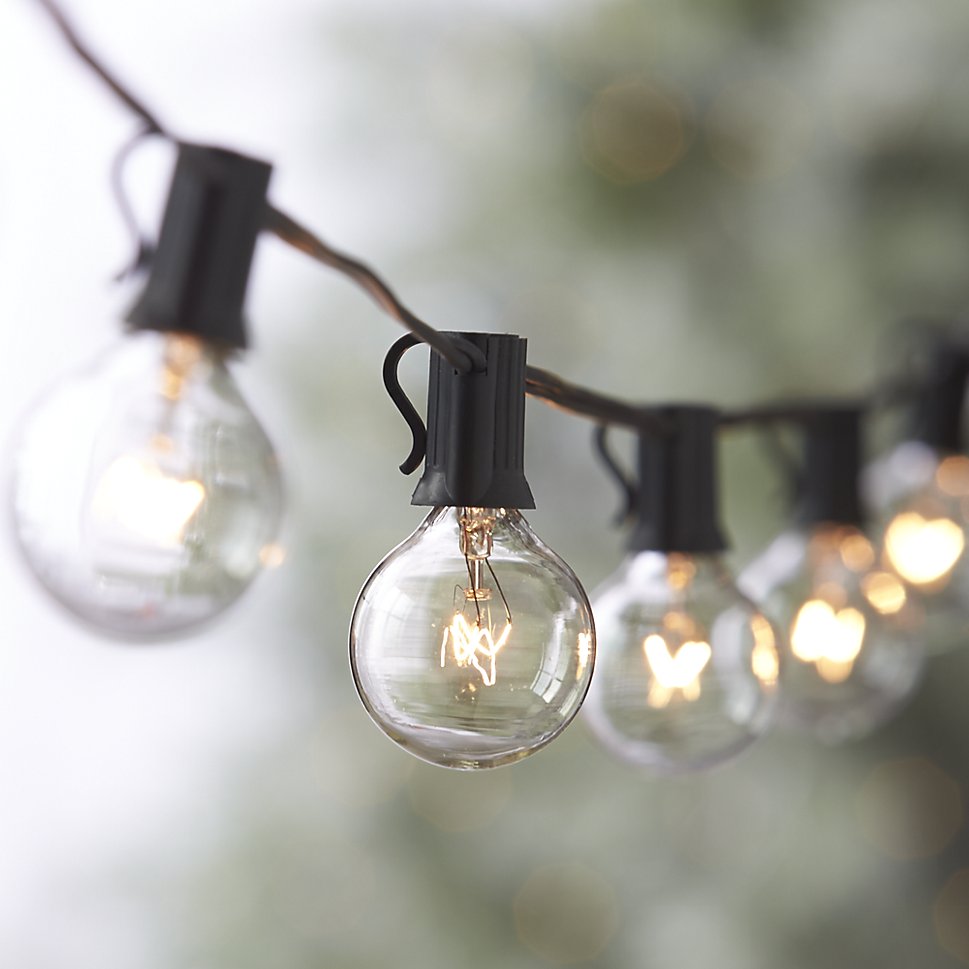 Create a Party-Worthy Table
When it comes to setting your 4th of July table, it doesn't get better than refreshing, bright white. This Embroidered Stripe Tablecloth from Pottery Barn sets a crisp palette and tops it all off with a nautical stripe. Summer-perfect!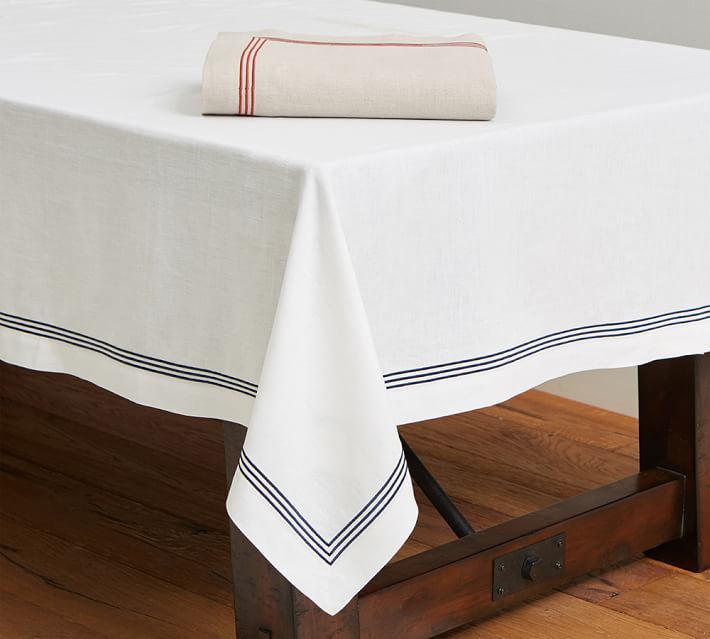 If your plates don't scream "4th of July," don't fret. Something festive and bright will do the trick. We're loving this Piper Melamine Dinnerware from Crate & Barrel: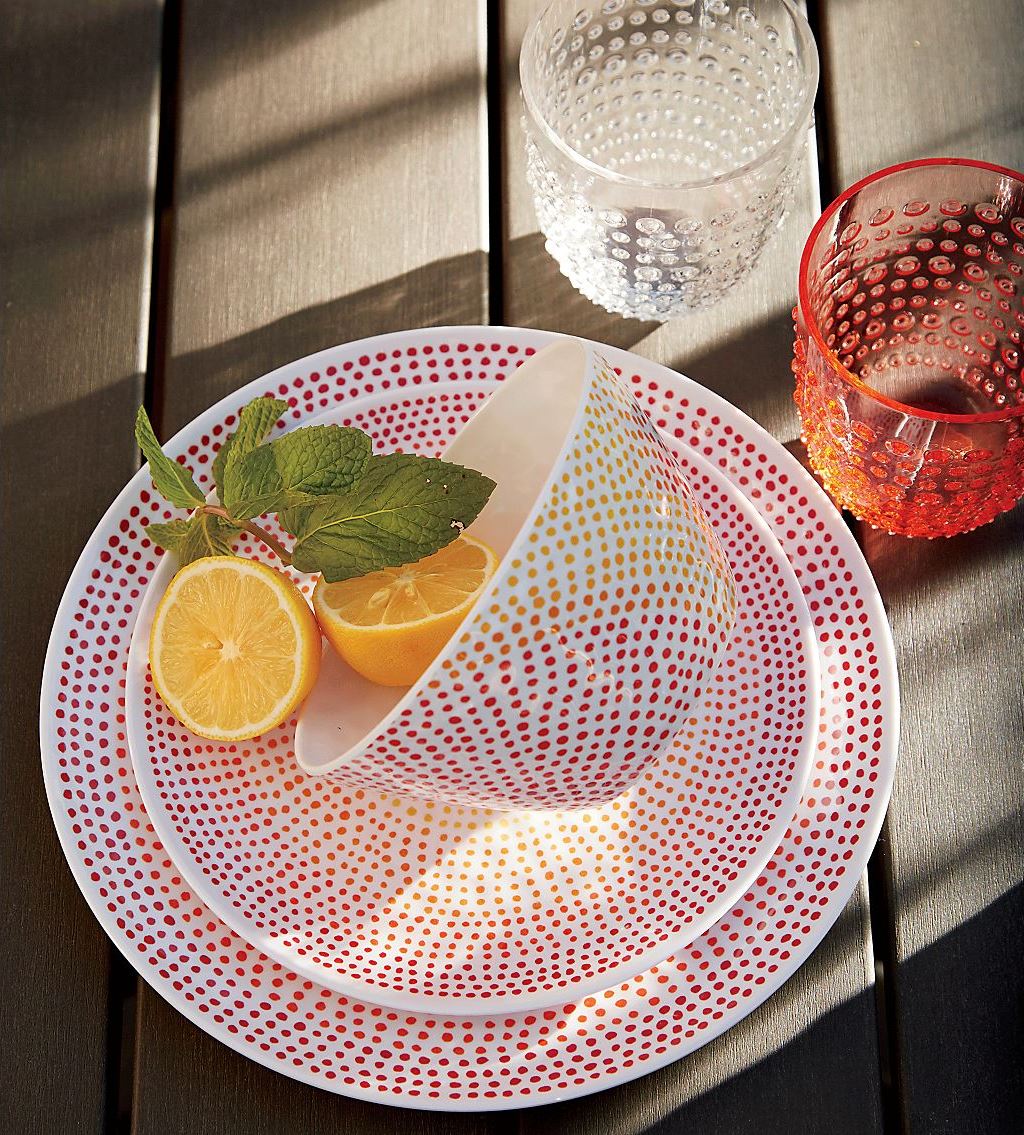 This Colorful Summer Seafood Boil from Camille Styles brings coastal flair to the table. Whether you serve seafood at your 4th of July gathering or you stick with classics like hot dogs and hamburgers, don't hesitate to add a dash of ocean breeze-inspired style to the mix: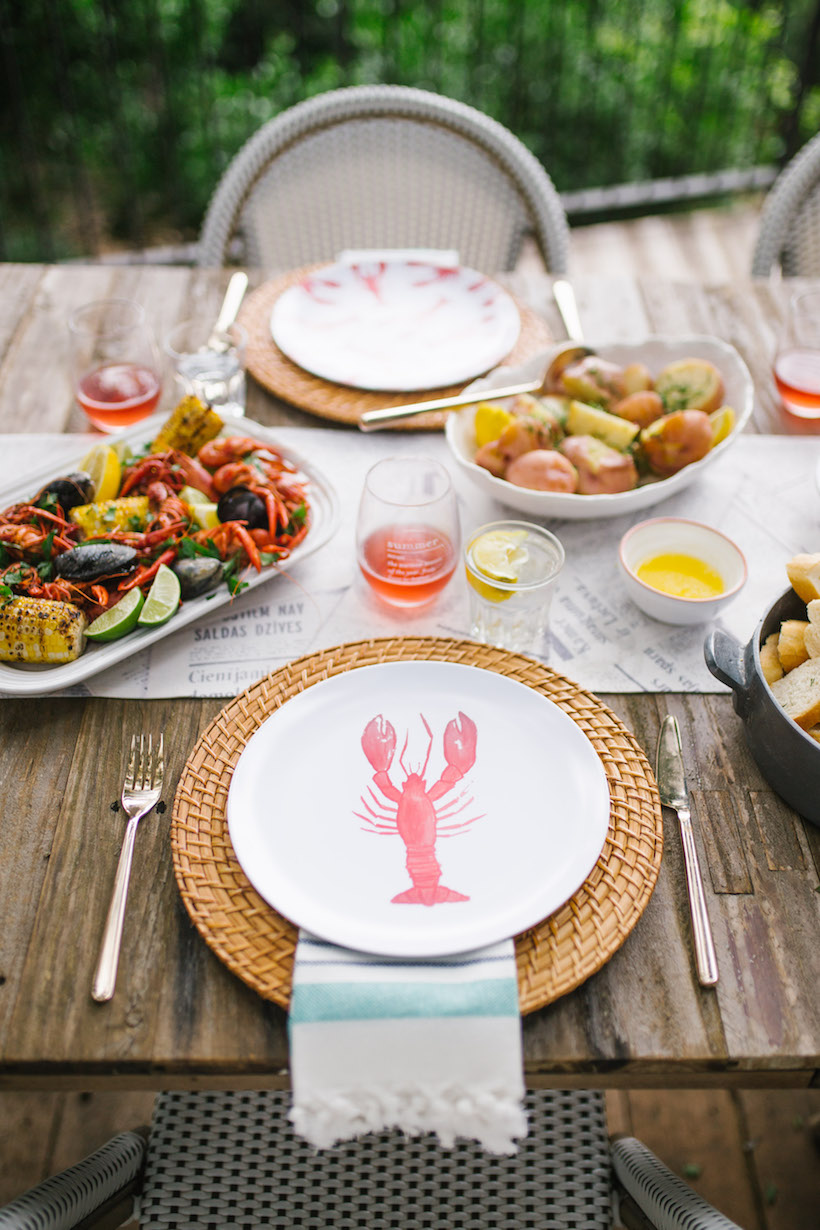 If the heat is too much and the mosquitoes are pesky, try an impromptu indoor picnic for the 4th. Let your coffee table be the setting, and you can even surround it with cushions for extra comfort. A classic palette of navy and white is welcoming to everyone (even your furry friends). Don't forget the white wine! [photo from CB2]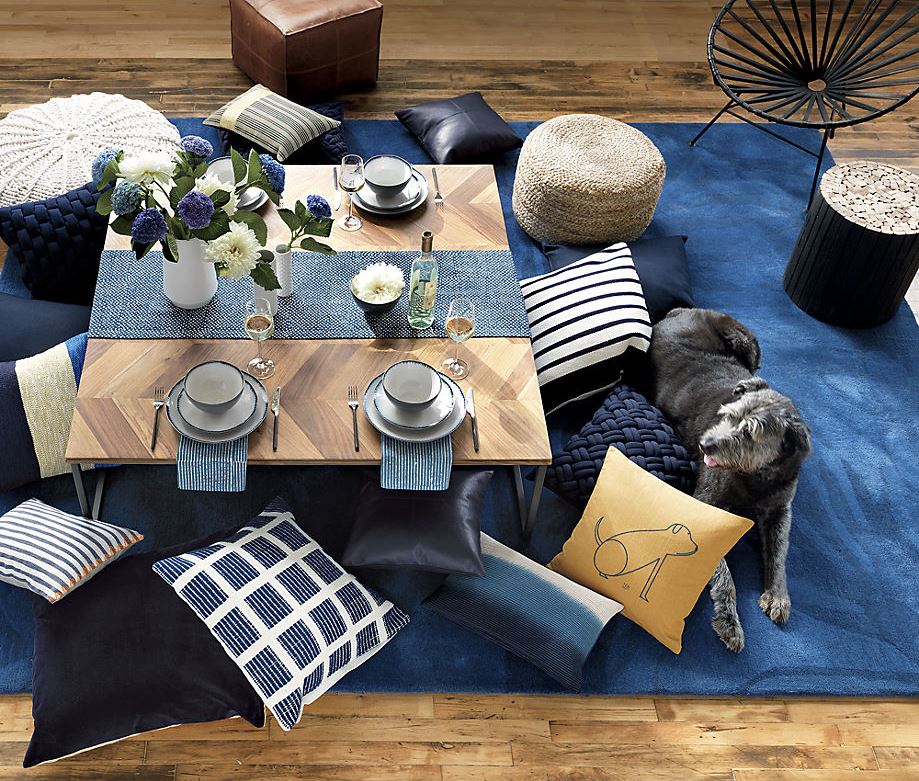 Set the Tone with Cocktails
Offer guests a special drink to set the tone for a festive gathering. A cocktail that can double as a mocktail is a great way to welcome partygoers with a refreshing twist. A Beautiful Mess has created a Strawberry Basil Lemonade Cocktail that combines delicious ingredients such as fresh strawberries and chopped basil leaves. Leave out the vodka for an instant mocktail!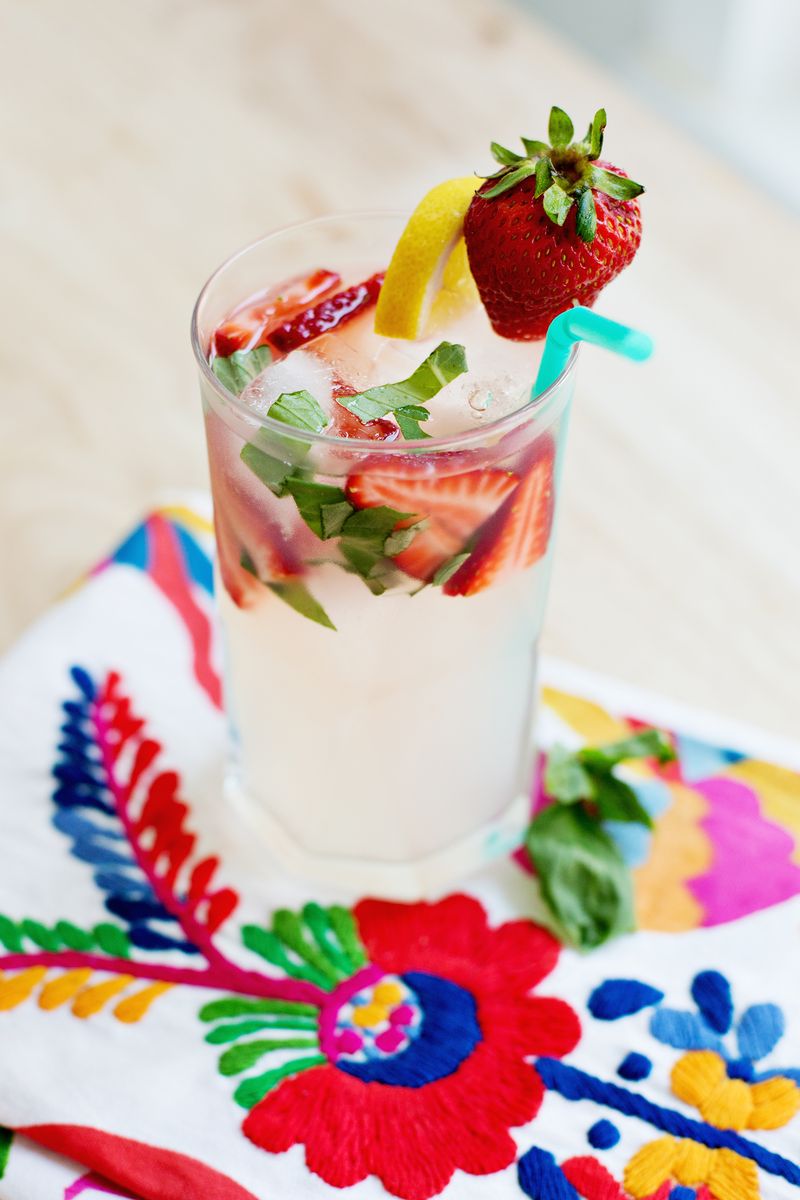 This Watermelon St.-Germain Slush from A Beautiful Mess is the quintessential summer beverage. Don't forget the watermelon garnish for a little slice of happiness!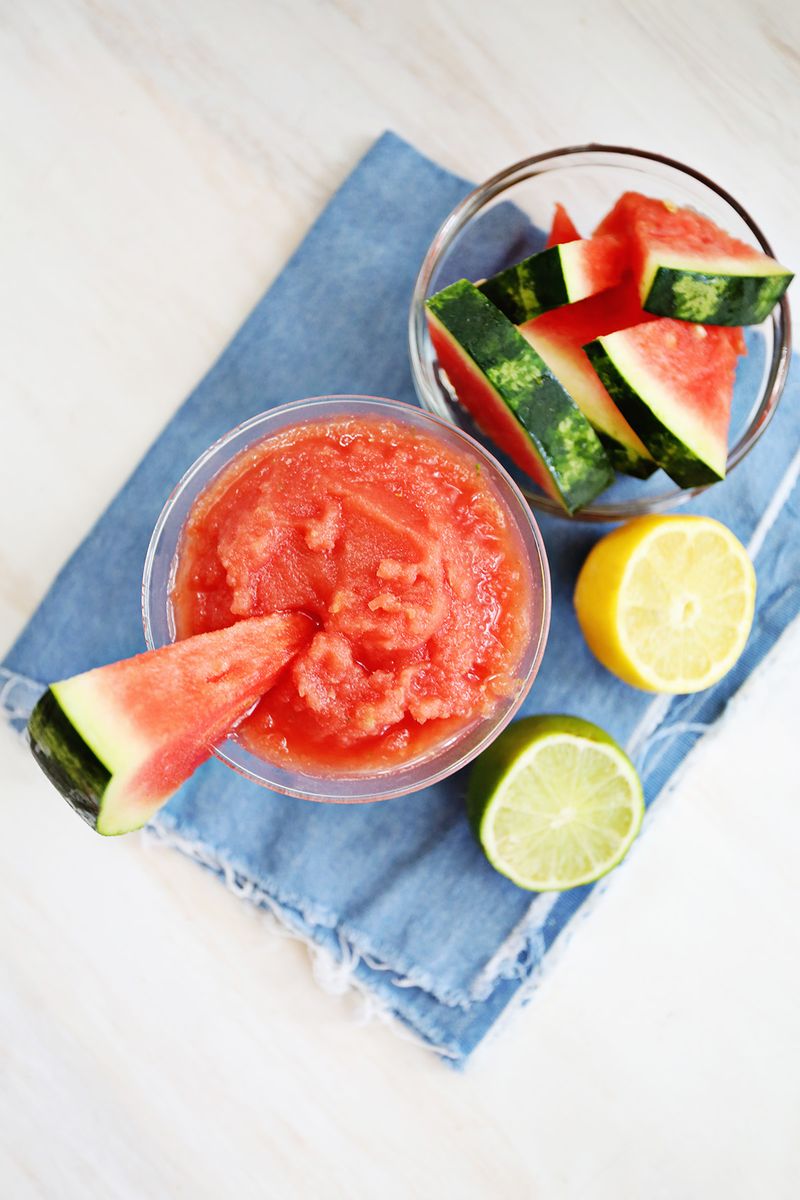 To avoid playing bartender all day, mix up a batch of your favorite cocktail and serve it in a large container, such as this Refreshment Drink Dispenser from Crate & Barrel. It never hurts to have a big dispenser of fruit-infused water on hand as well. Guests can serve themselves, and you can focus on enjoying the party: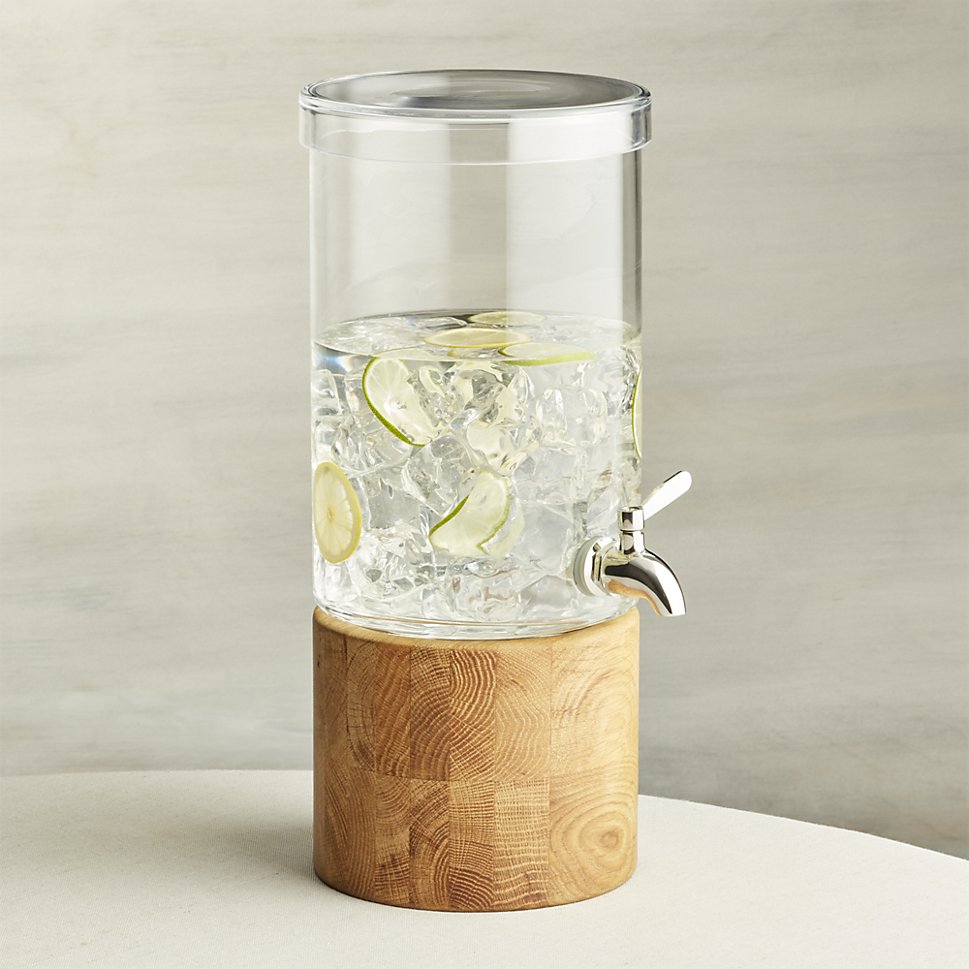 Add Color with Food
Accompany your beverages of choice with a plate of appetizers that celebrate summer's bounty. Let the colors of the eye-catching food be a part of your decor! Canapes or crackers topped with cheese and fresh veggies make a seasonal statement, and they couldn't be easier to throw together. [photo from CB2]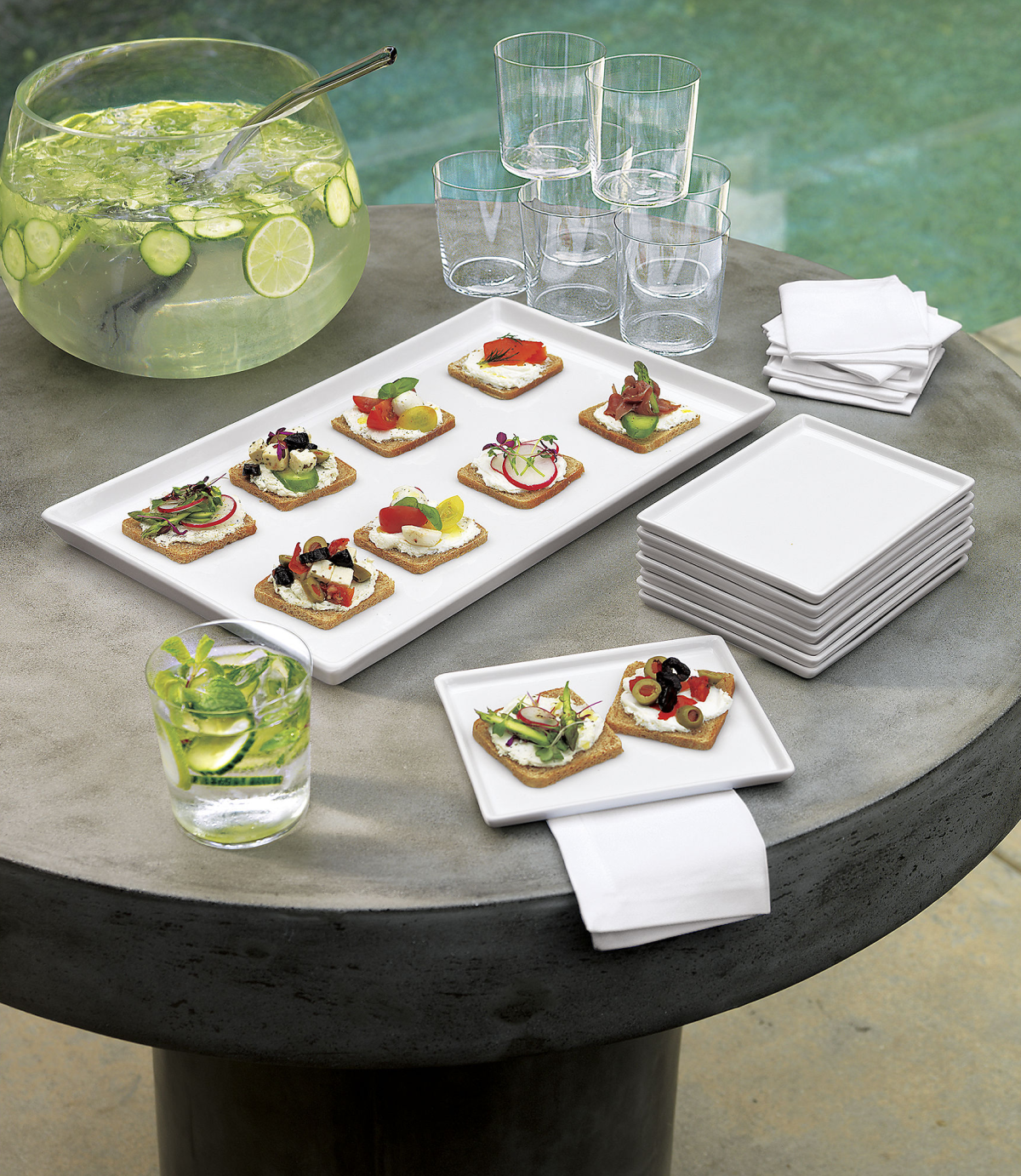 These Edible Patriotic Chips from Proper can be created with the help of a spray bottle filled with food coloring-tinted water. Vivid and fun!…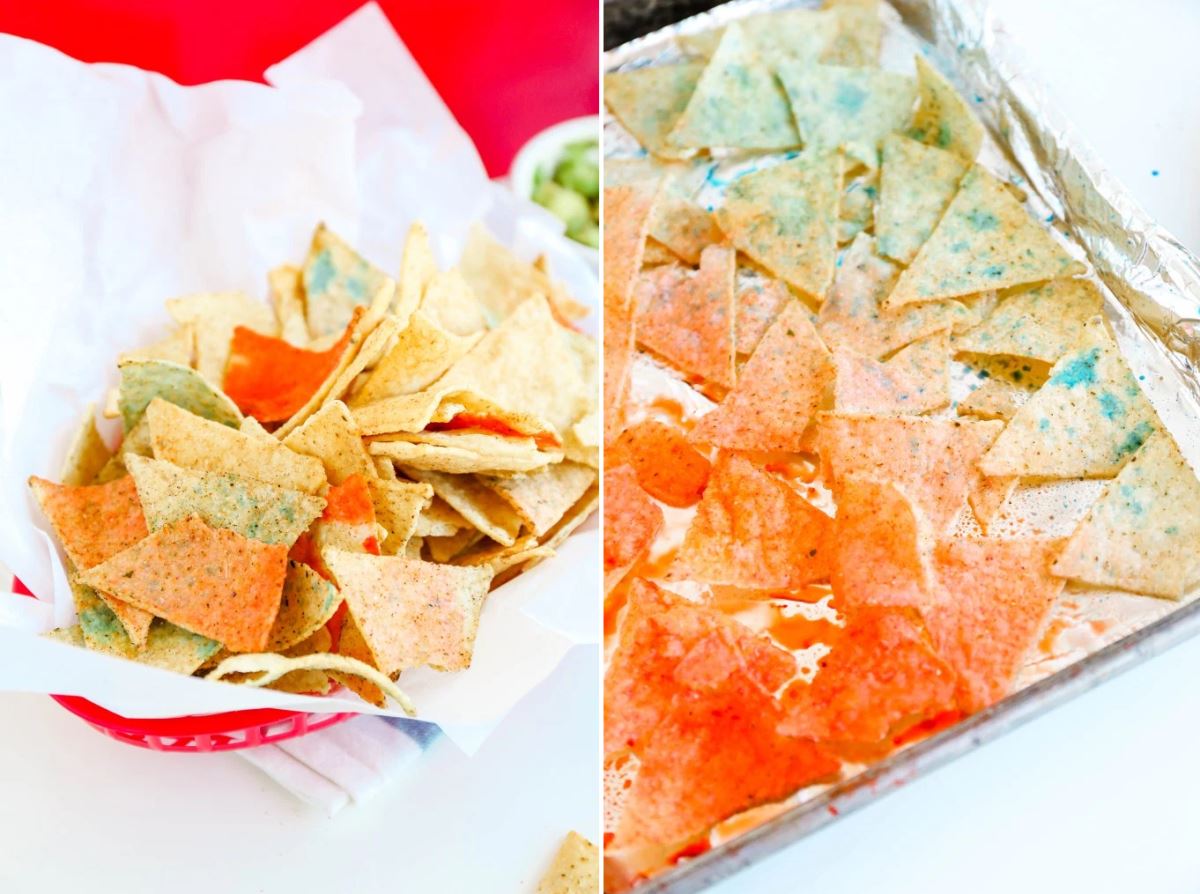 Ready for dessert? This Peachberry Shortbread Ice Cream from Camille Styles lets the fruit take center stage. And when a vibrant color like red is involved, the spirit of the 4th is alive and well throughout dessert!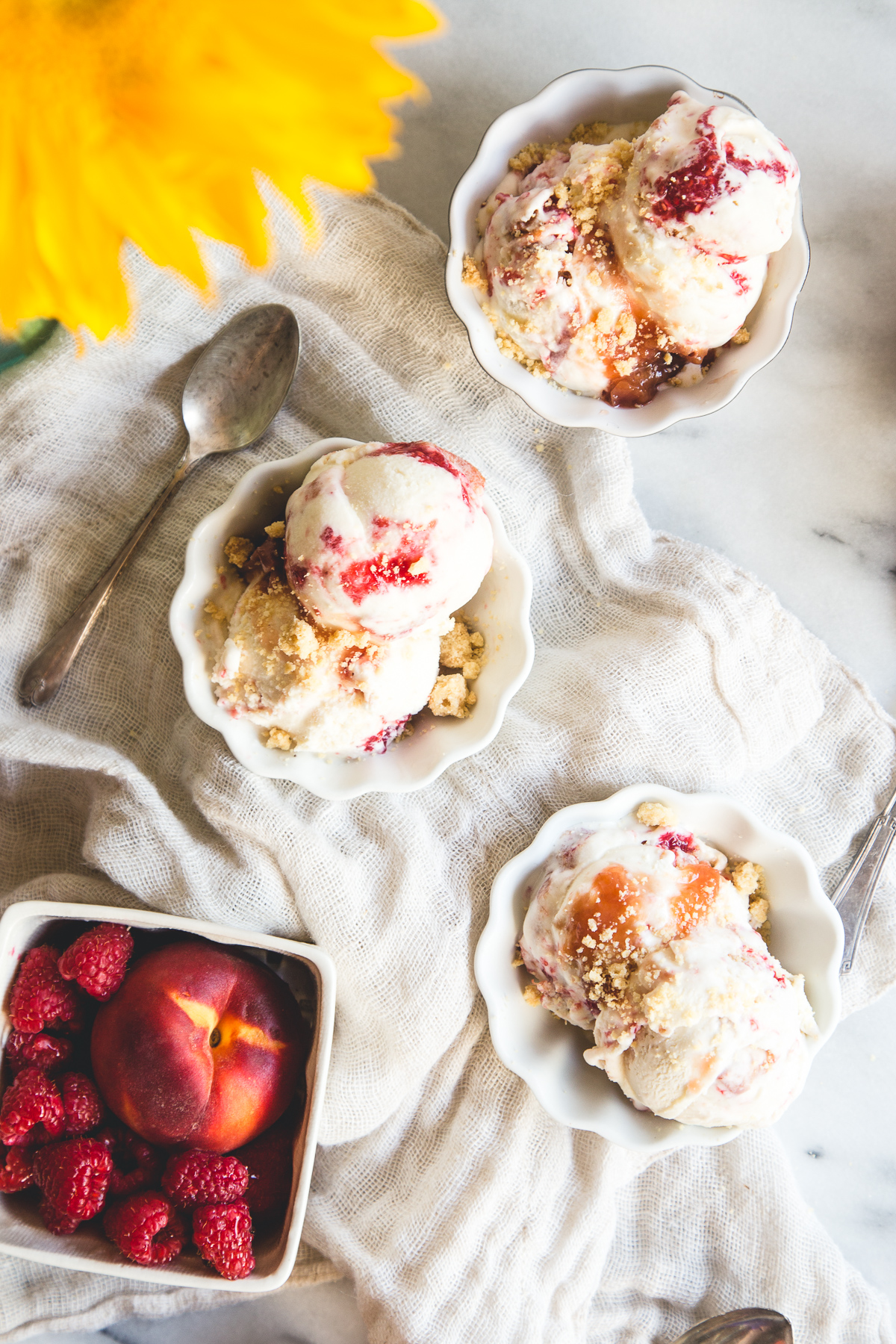 Favor Your Guests
Send your guests home with a summer-fabulous statement that celebrates the look and feel of the season. These Dipped Terra Cotta Succulent Favors from Leaf & Clay are the picture of verdant style: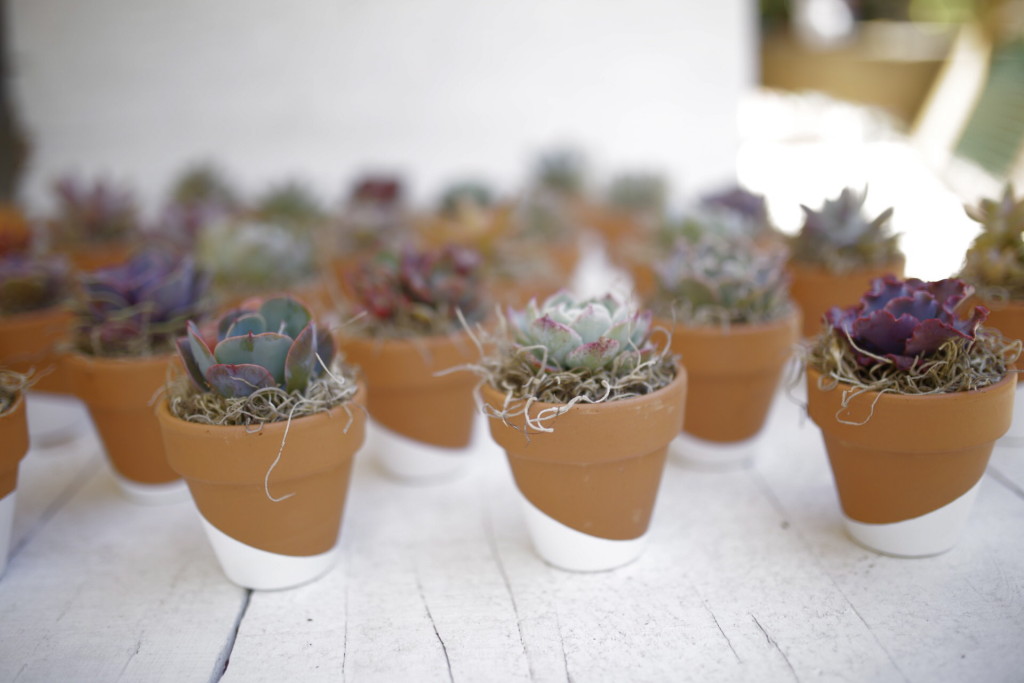 Remember these plastic AMAC boxes? They've been manufactured since the '60s, and they were hugely popular in the '80s. Fill them with treats and send them home with guests for a radiant slice of summer. Or stack them as-is and let guests pick their favorite on their way out the door. [photo from Mirror80]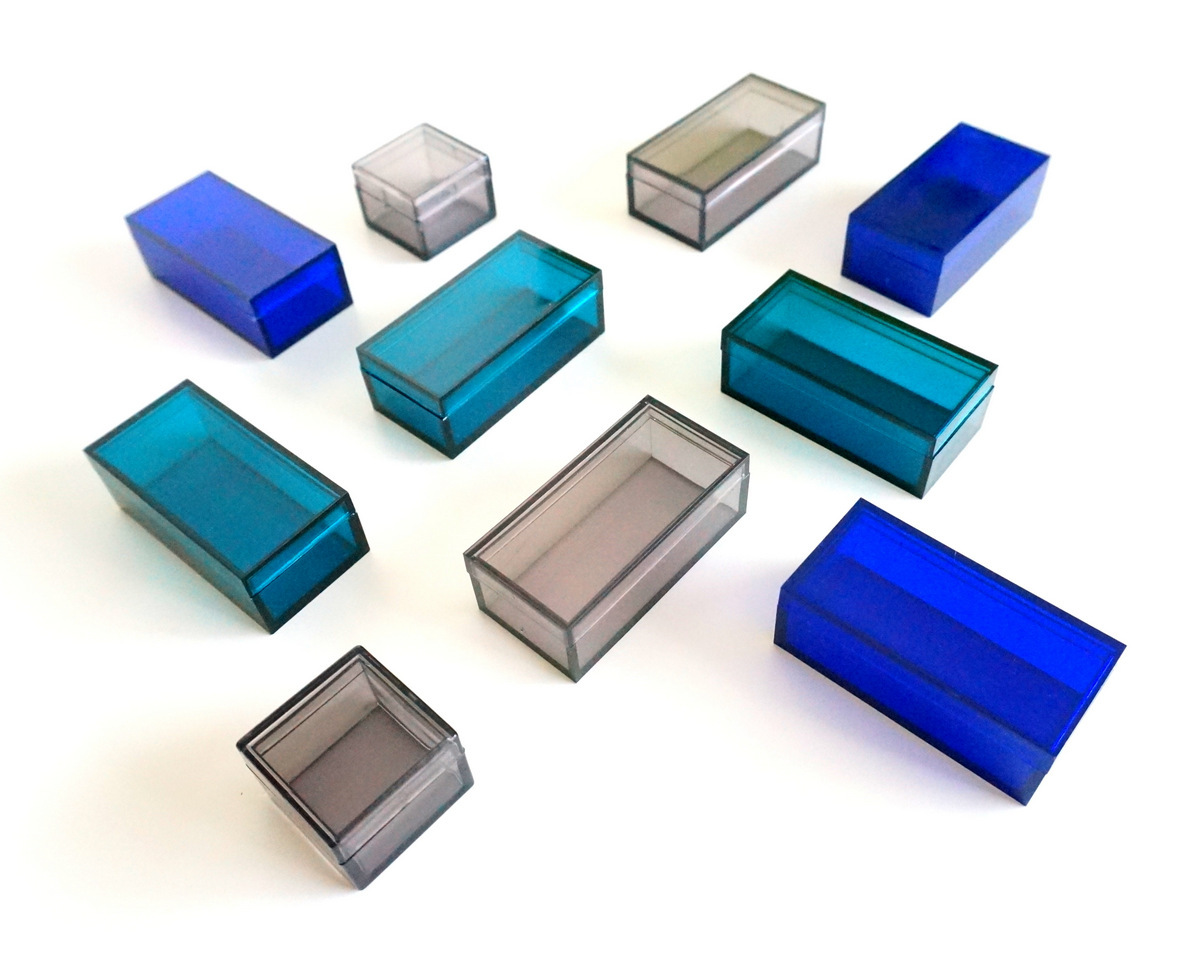 And of course, you can always treat your guests to one last taste of dessert! It's hard to get more American than pie, and this pie in a jar is a fun take on a classic favorite. Bake the pies yourself, or order them from a bakery like Cakes by Happy Eatery: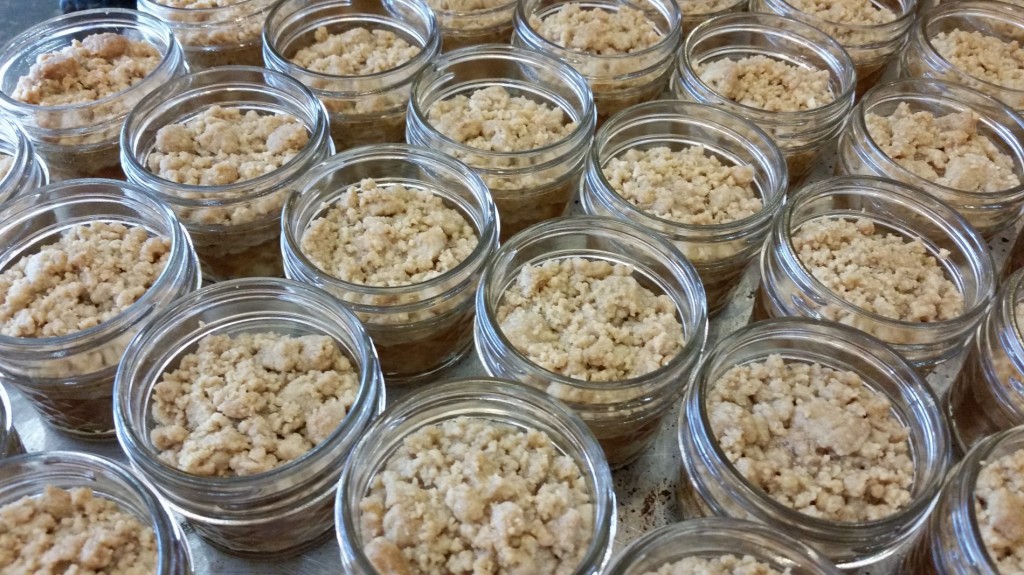 We at Decoist wish you and yours a relaxing, fun 4th of July!