Planning your home around a lovely courtyard where each room is visually connected with it is a great way to create a relaxing and rejuvenating vibe indoors. Of course, it's a lot easier said than done, and often courtyards end up being either too constrained or far too artificial to really add that outdoorsy charm to your home. But the lovely Thayer Residence designed by Neumann Mendro Andrulaitis Architects showcases how to design a home around a sensational courtyard that promises to offer a relaxing hangout after a hard day's work.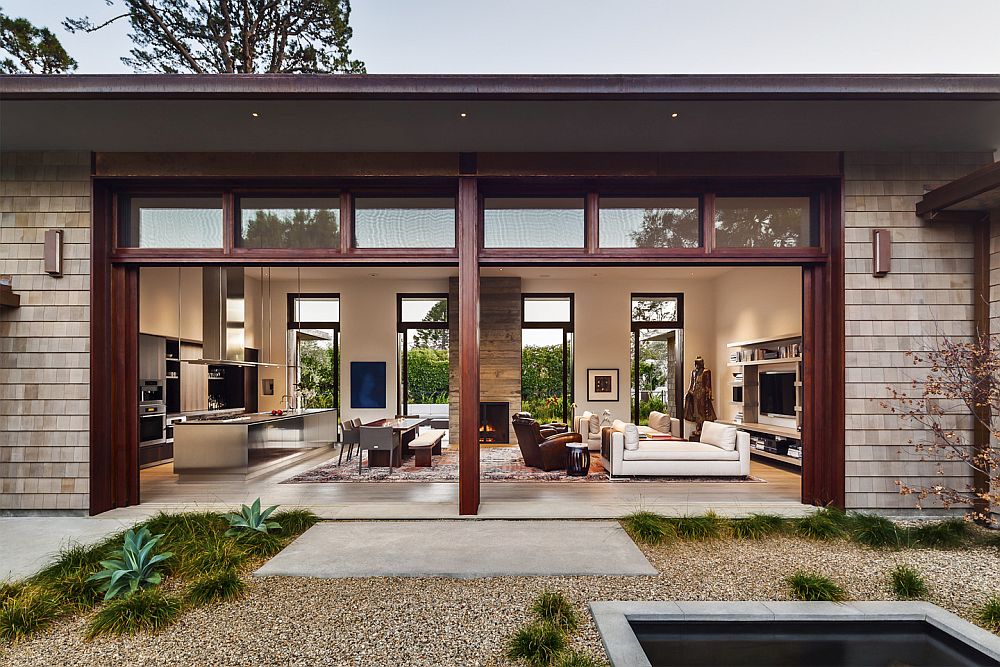 Located in Santa Barbara, this classy house has a U-shaped design and a smart floor plan that turns the serene courtyard into an absolute showstopper! Nestled on a 15,007-square-foot lot, the spacious home mixes contemporary style with elegant décor and clever indoor-outdoor interplay to blur the lines between the interior and the landscape outside. Large glass doors connect the living area, the master bedroom and additional spaces to the courtyard. The central wing contains the living space, kitchen and dining room, while the master suite and additional bedrooms flank it on both sides.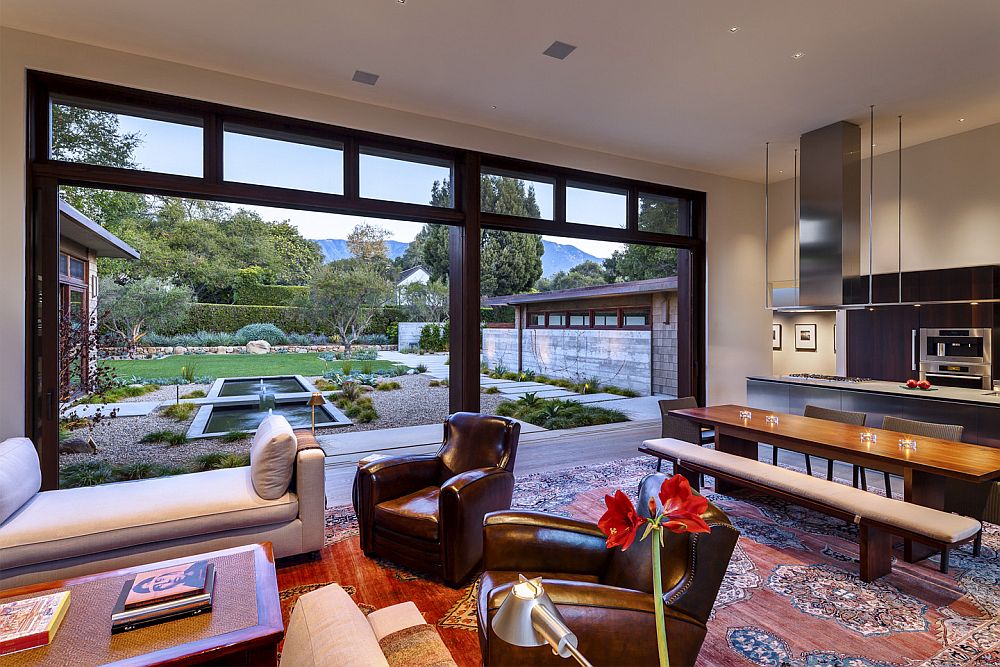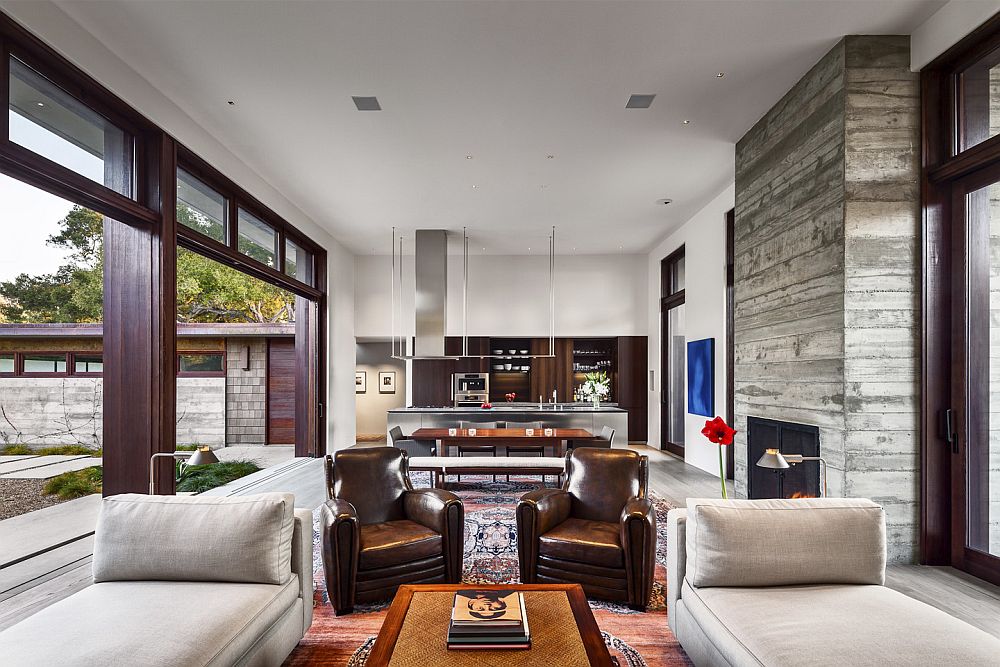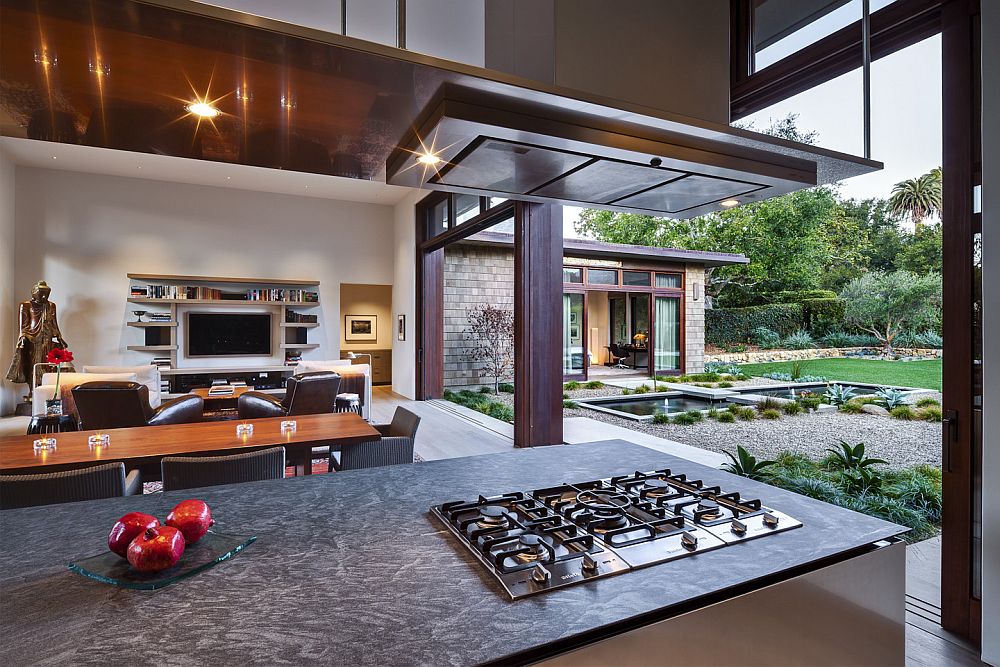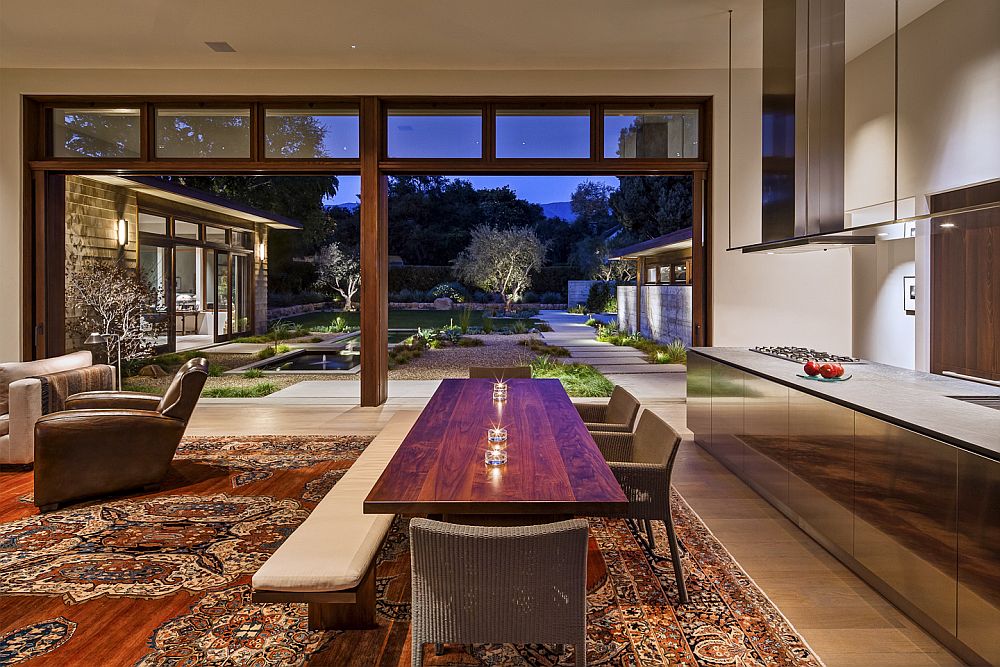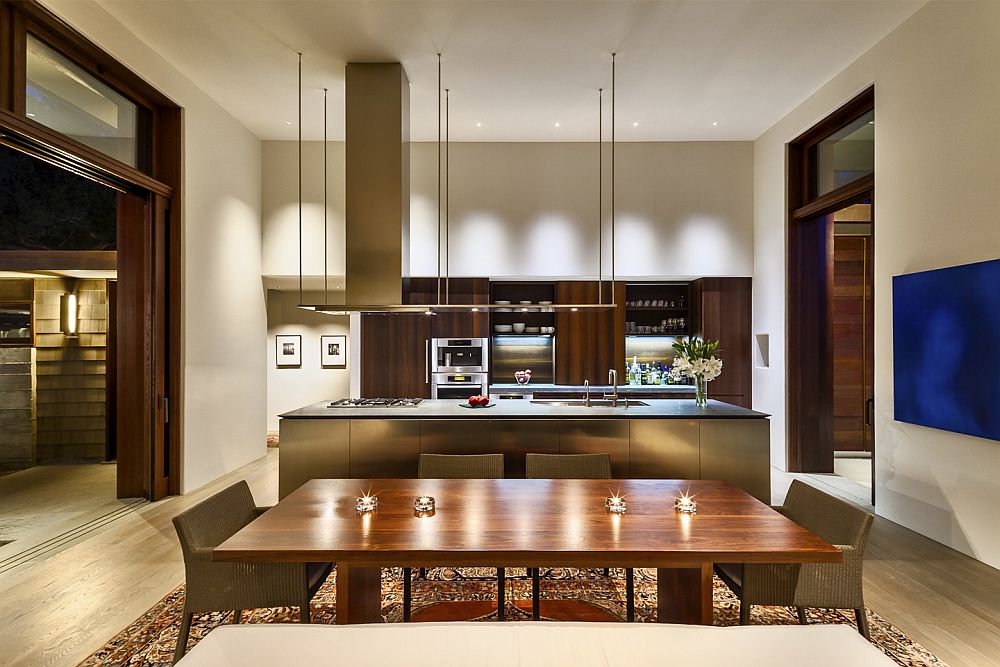 A relaxing water feature in the courtyard gives it a tranquil Zen style, and fabulous lighting elevates this enchanting appeal to a whole new level. On the inside, a classy contemporary kitchen from Boffi, a poured-in-place board form concrete fireplace and unassuming décor complement the neutral color scheme perfectly. Exquisite, ergonomic and contemporary, this charismatic Santa Barbara home offers the perfect escape just a few steps outside your living room! [Photos: Ciro Coelho Photography]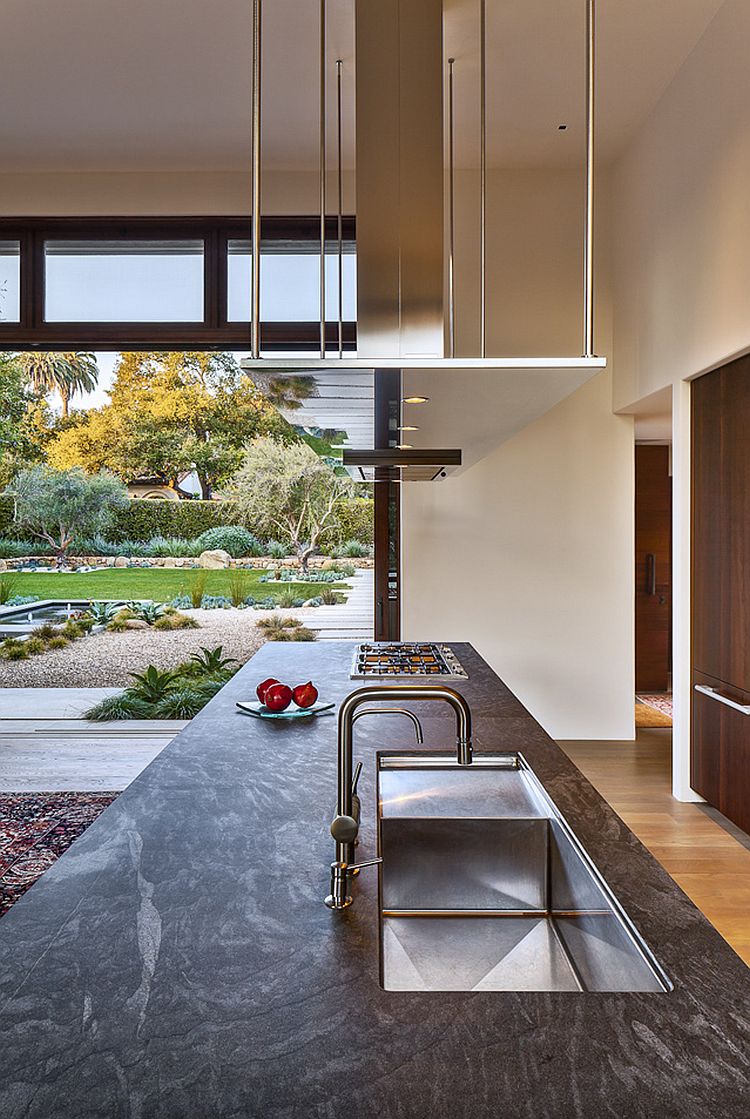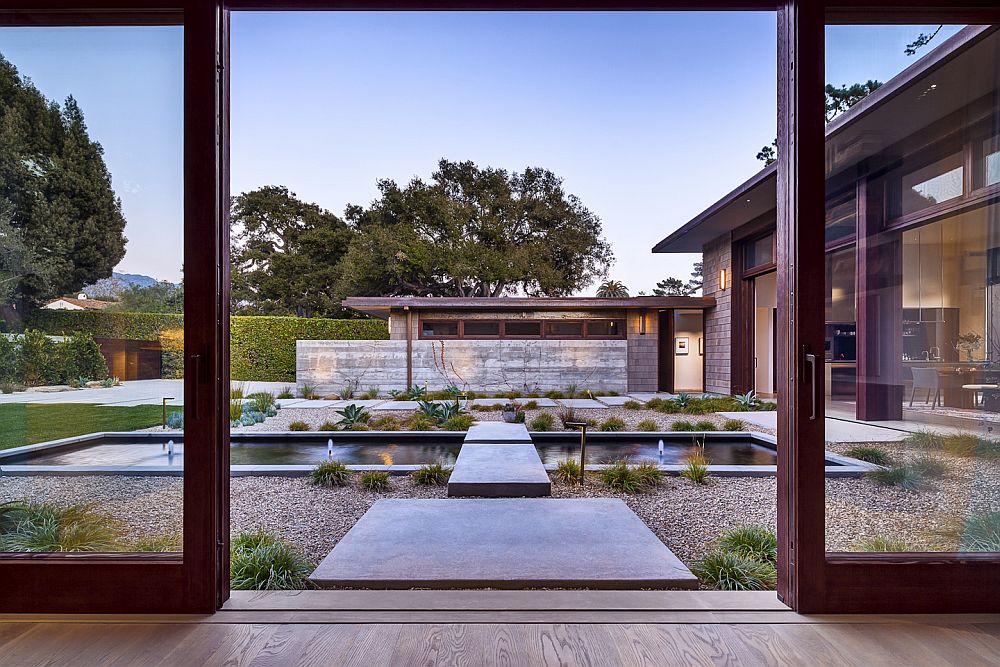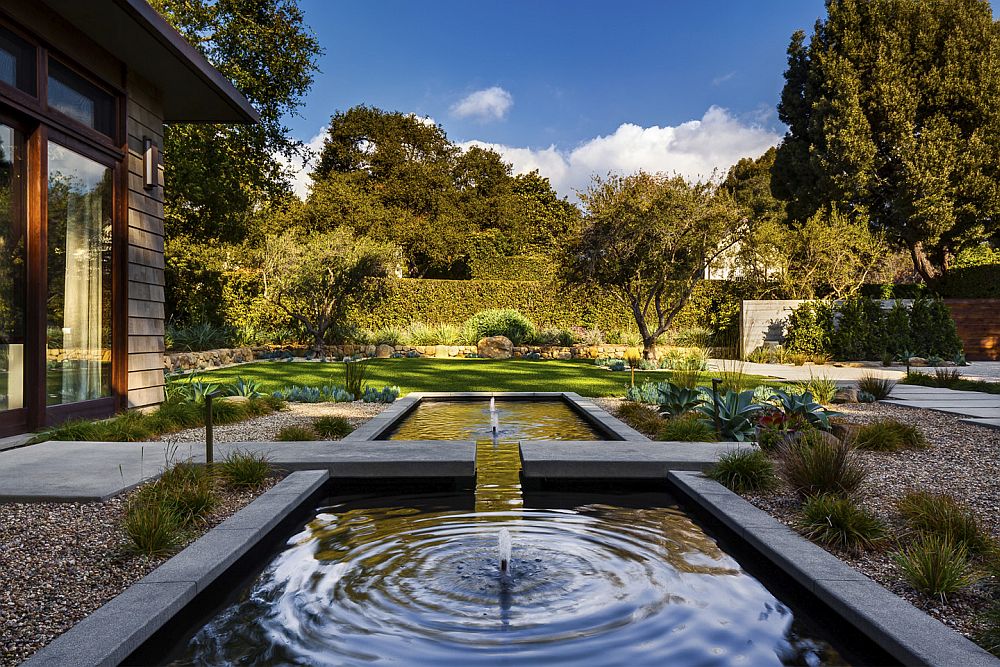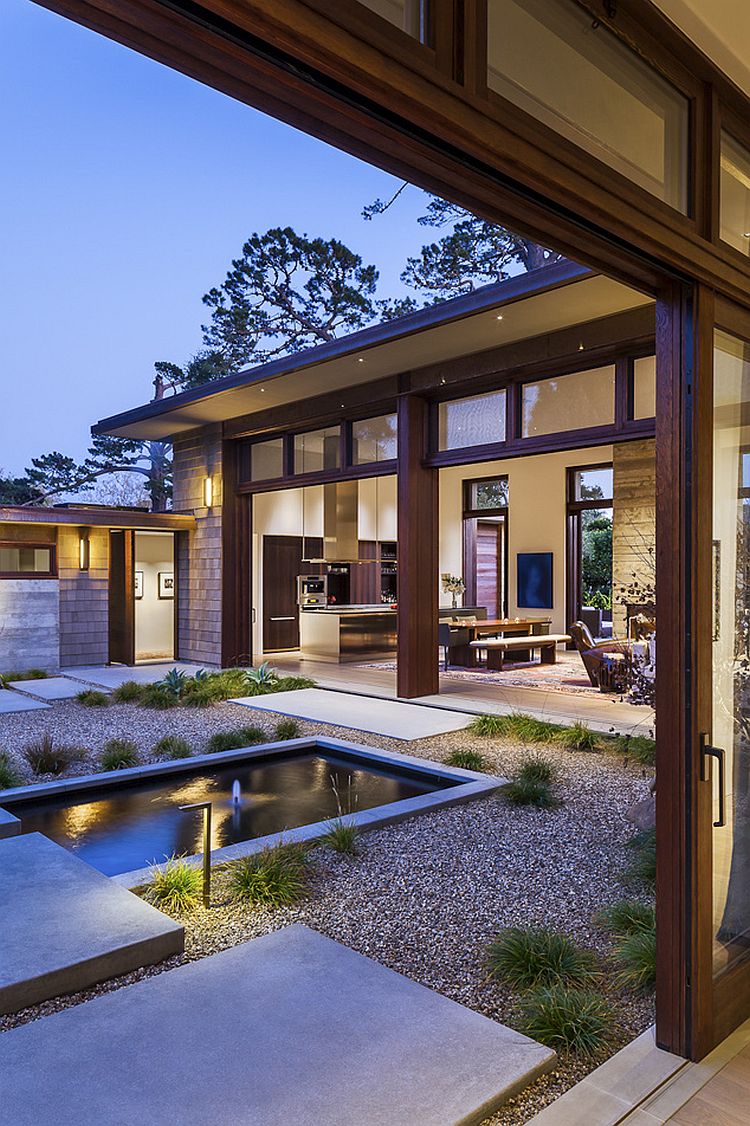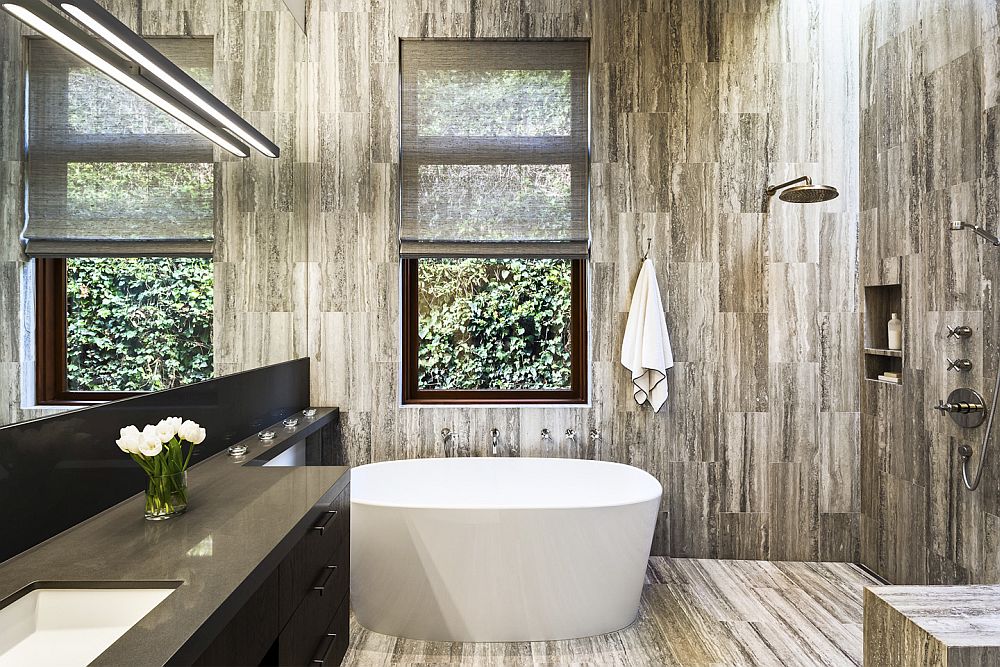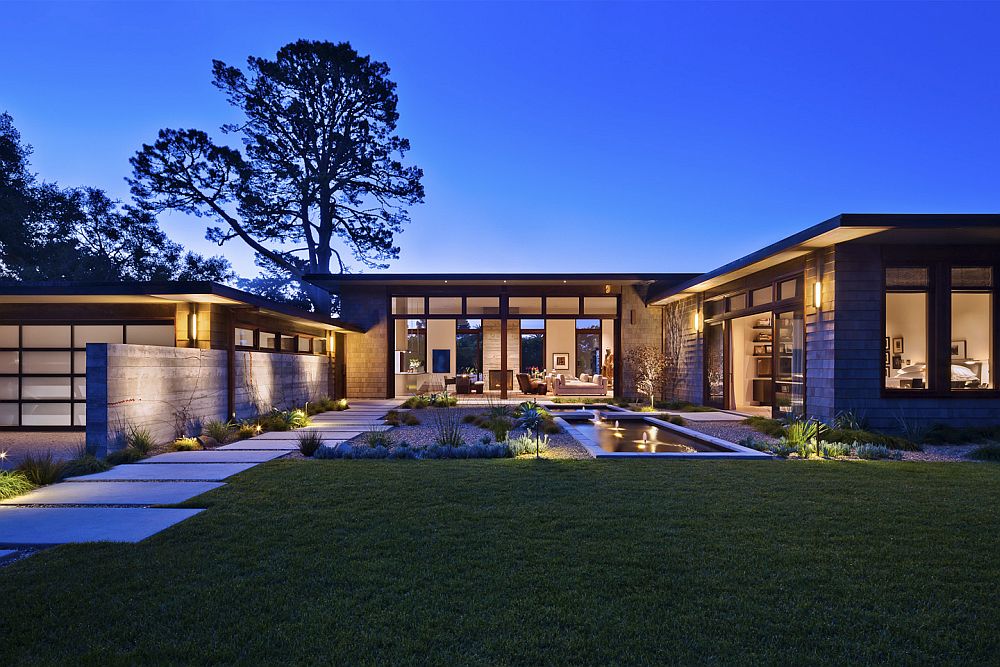 Liked the story? Share it with friends.