A stroll around the city of Brooklyn is all it takes to realize the unique design style of the homes in this city, a style that captures its distinct flavor and an unmistakable industrial past. The many townhouses, industrial lofts and revamped modern condominiums come with a rich heritage that is reflected even in their renovated, modern interiors. Situated at the edge of South Park Slope and showcasing a glittering exterior clad in galvanized steel, the gorgeous Gutman-Umansky Residence designed by Etelamaki Architecture epitomizes this architectural approach. An early 1900s structure, the residence was given a sparkling new skin in metal, even as its interiors embrace a more contemporary vibe.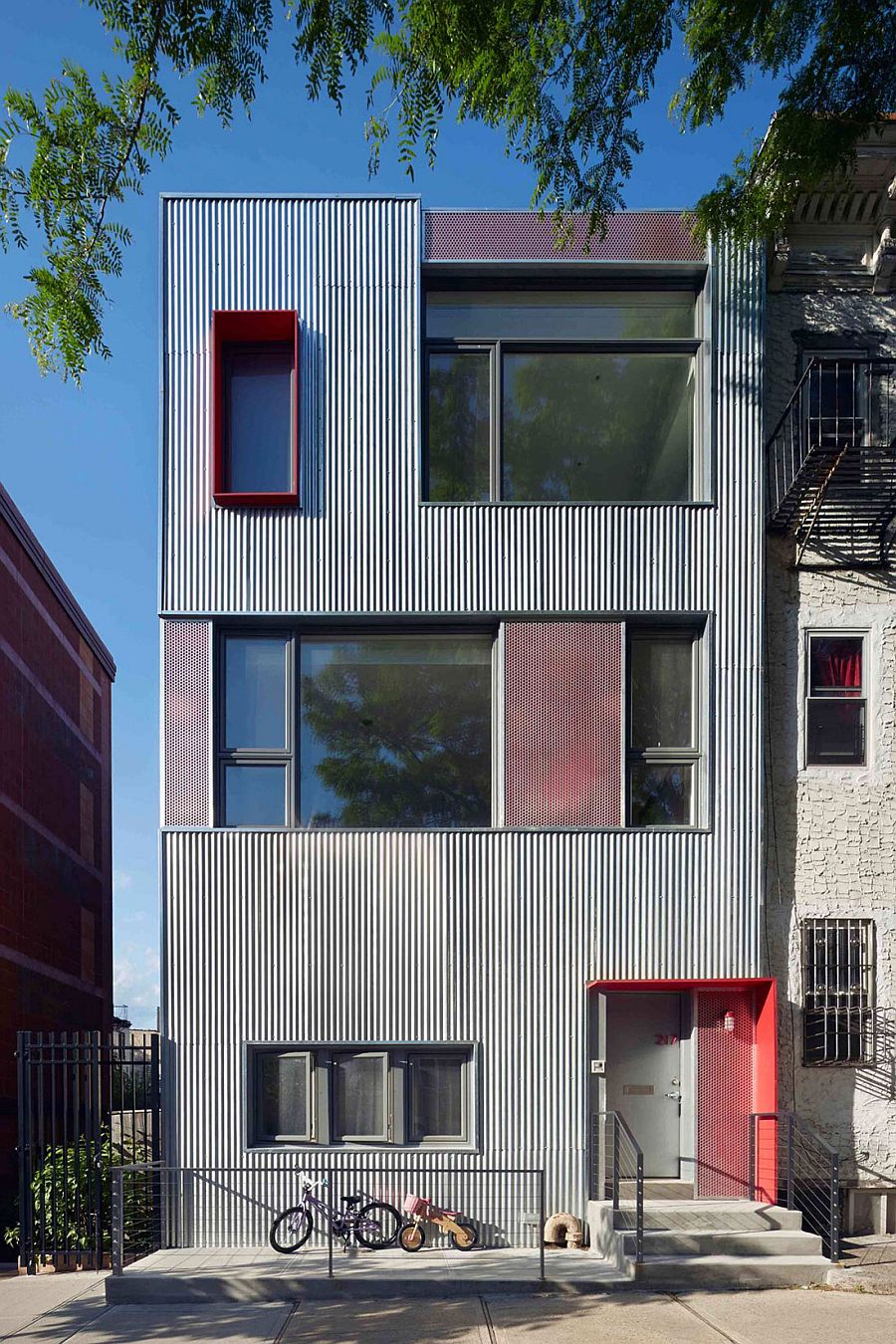 Adding to the sheen of the steel façade are framed accent panels in perforated aluminum clad in bright red. The entry of the renovated home also features a tinge of red, while the living area, bedrooms and bathrooms showcase smart red accents. This creates a visual connection between the interior and the exterior despite the use of contrasting materials. Split into three levels, the lowest floor houses a rental while the top two levels make up the owner's duplex. The second level contains the living area, kitchen, dining space and home office / TV room of the duplex, and the top floor houses the master suite along with additional bedrooms and bathrooms.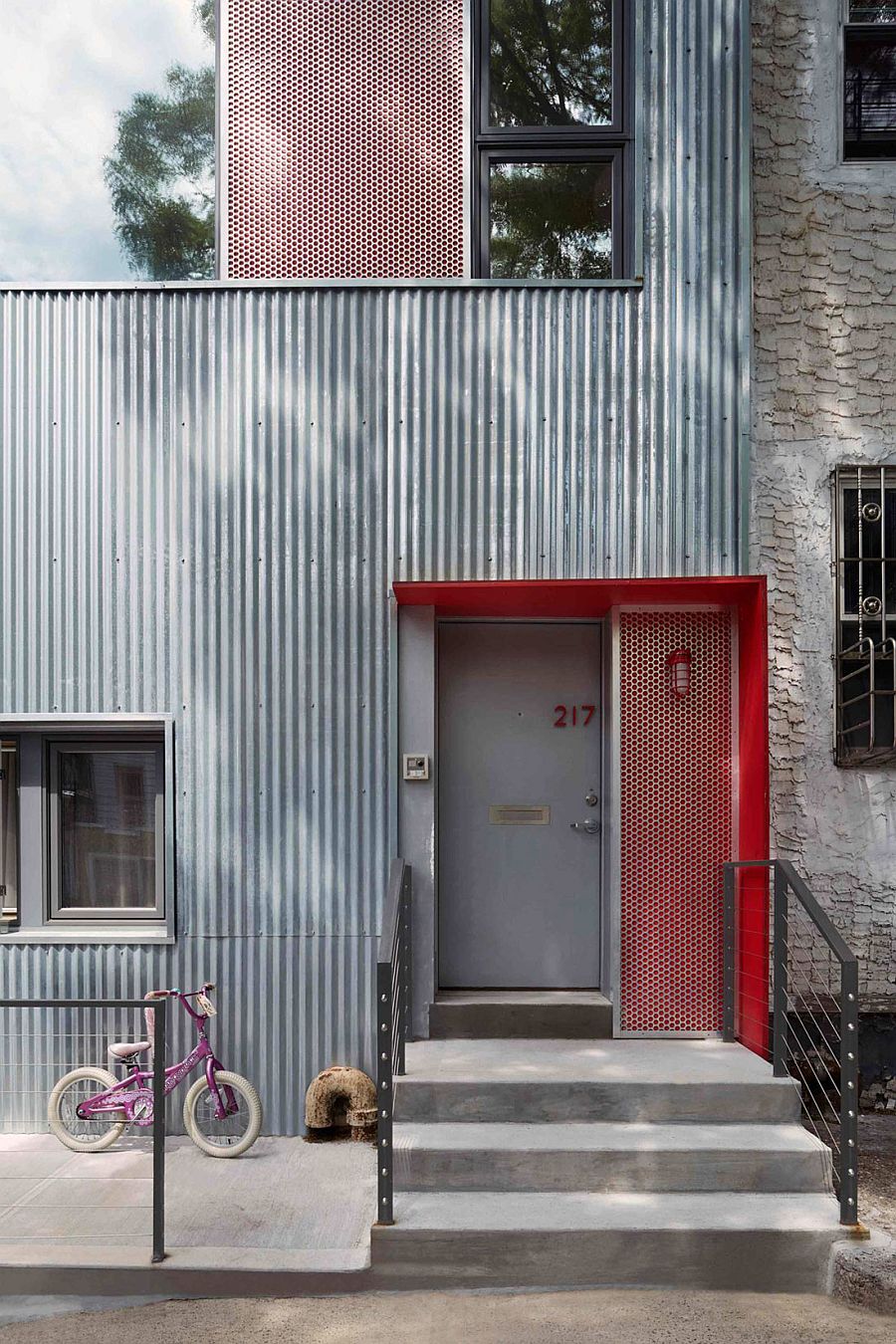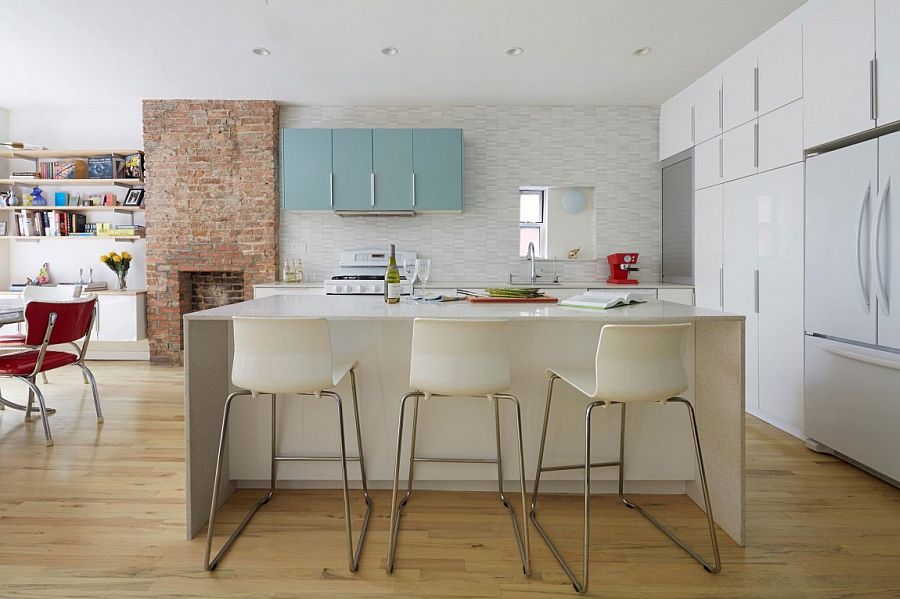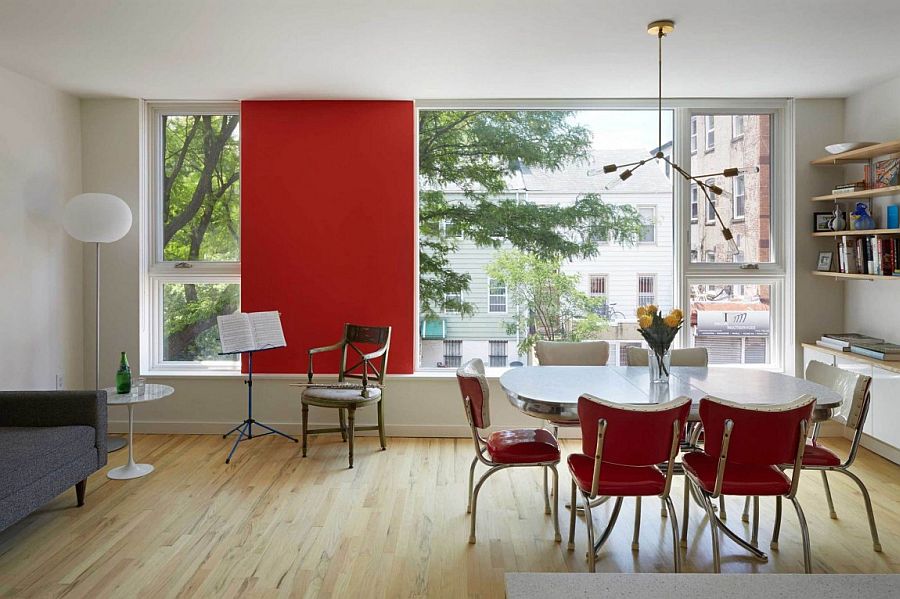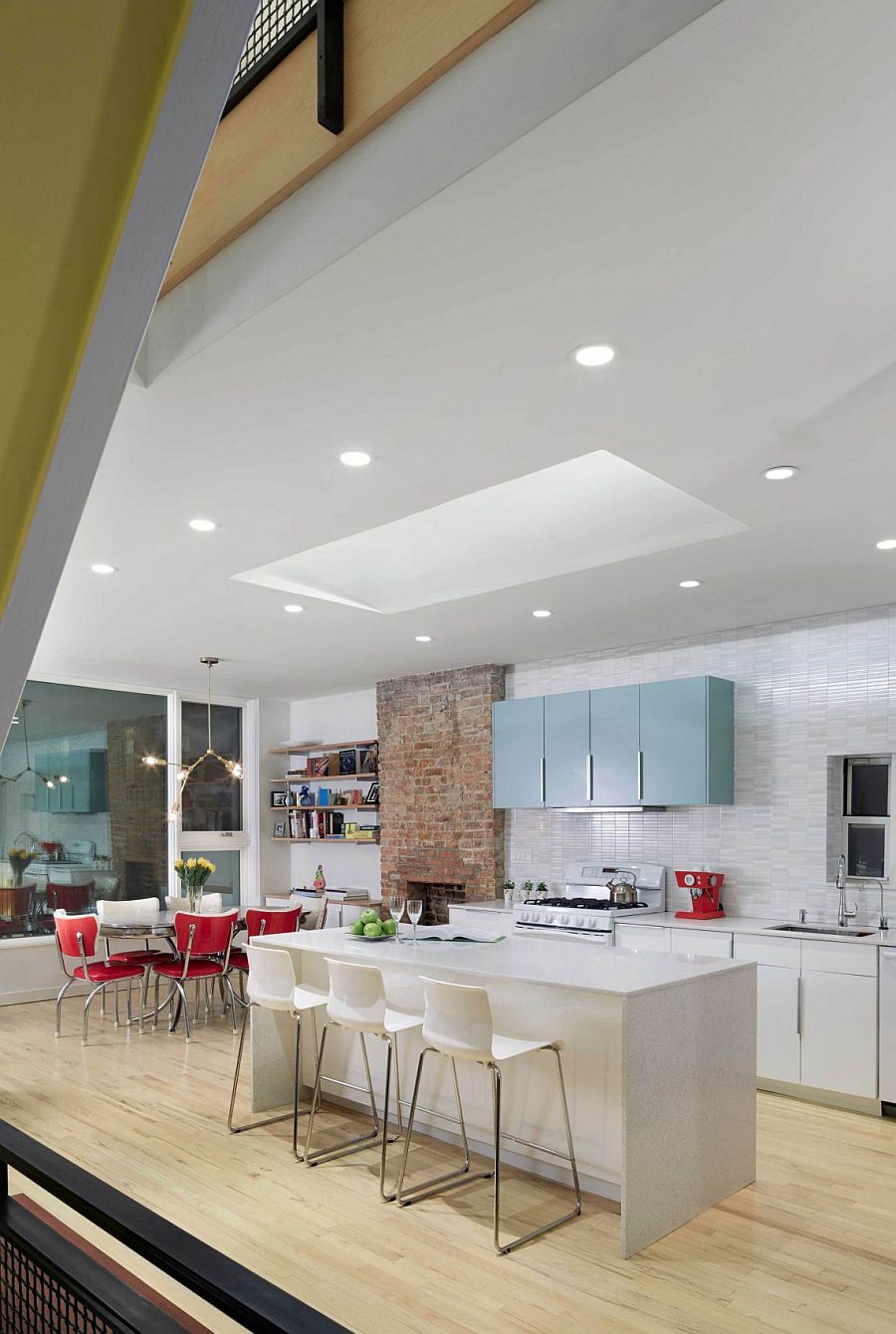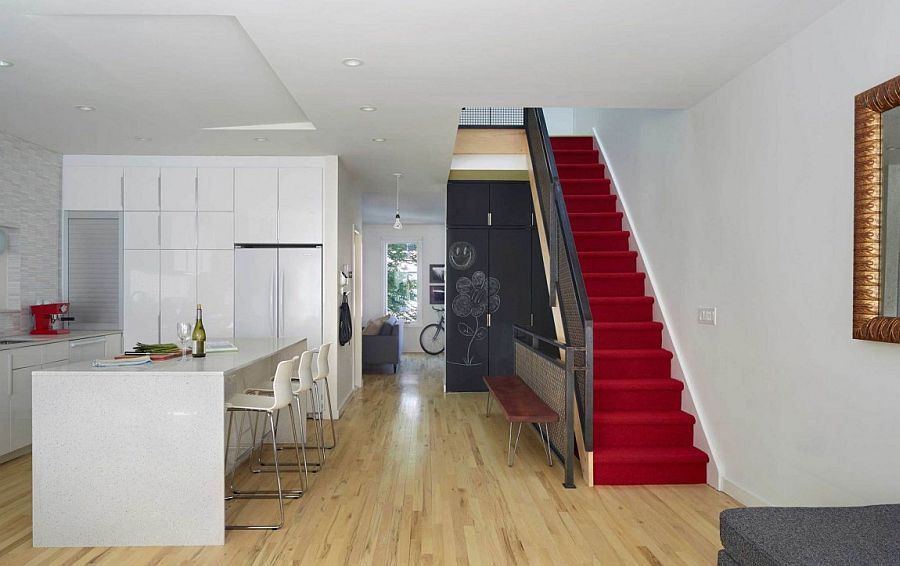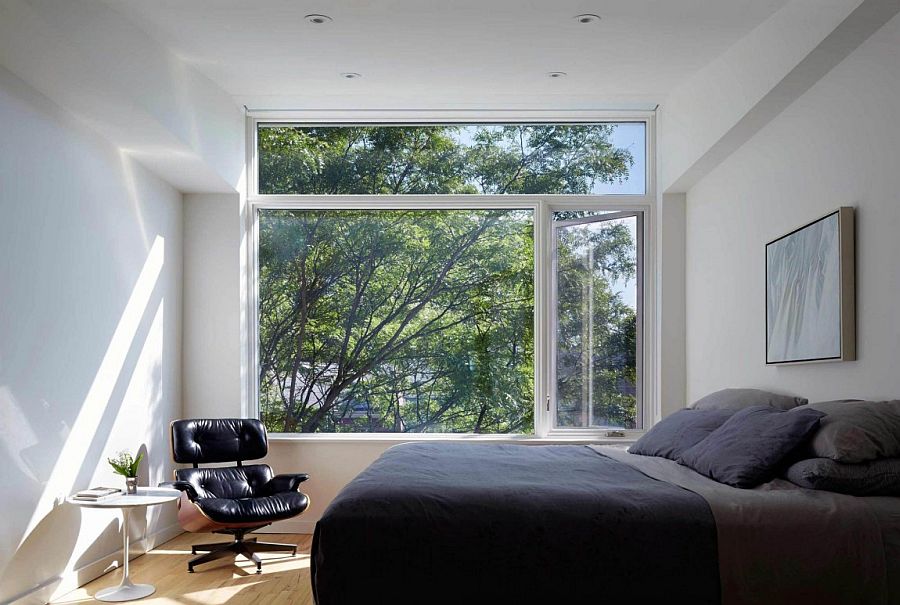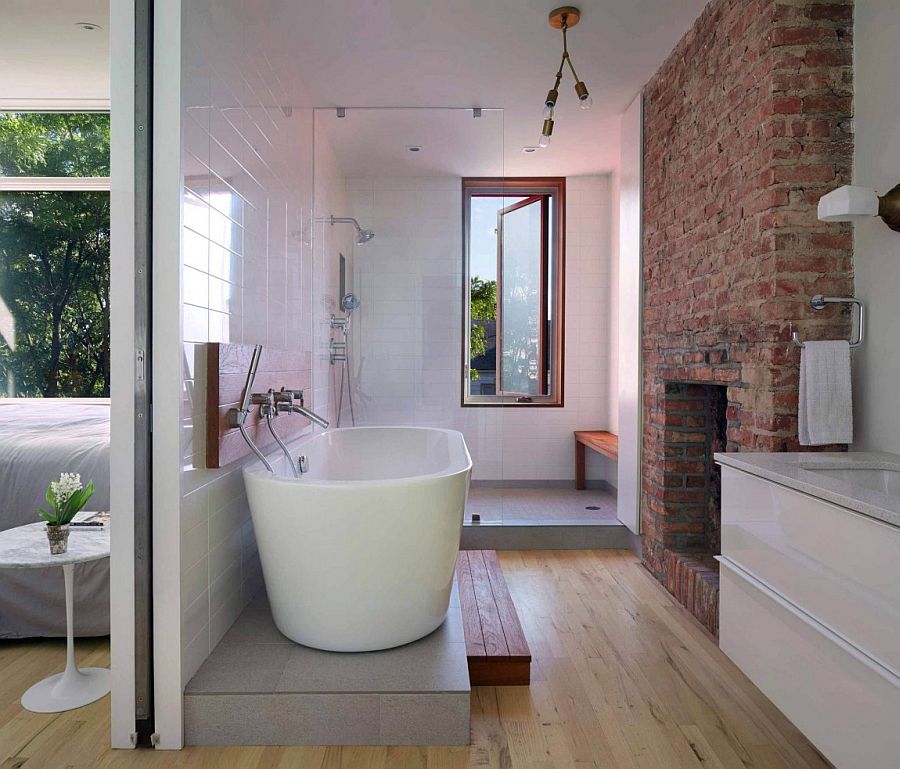 An existing brick chimney breast became the organizing element for the primary living space on the lower level of the owner's duplex, as well as the Master Bathroom on the top floor. Off the shelf materials, cabinets, and fixtures are complemented by inexpensive custom materials to create a complex, dynamic space, on a limited budget.