Showcasing a smart and seamless fusion of Mediterranean, industrial and contemporary styles, Apartment in Benicàssim is a private residence designed by Egue y Seta. The house takes its inspiration from modern industrial lofts, and this distinct design approach is showcased in each and every room of the renovated home. Located in Benicàssim, which is renowned across the globe for hosting Spain's top music festival, the house epitomizes the tranquil lifestyle of the region. The landscape around the home is filled with beautiful gardens and provides a soothing getaway, even as you overlook the pristine beach, just a stone's throw away.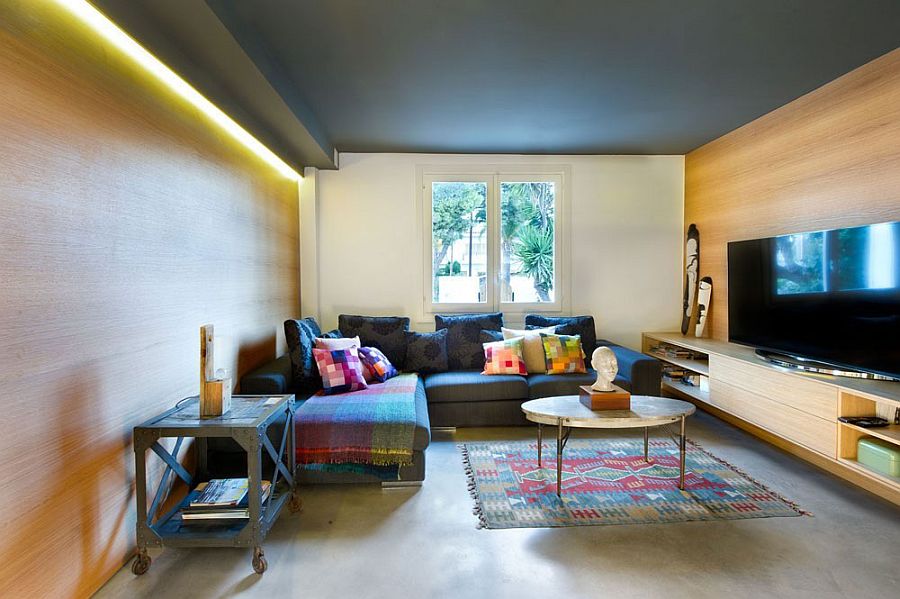 On the inside, partitions are kept to a bare minimum, as an open floor plan visually connects the kitchen, the dining space and the family zone. One can see industrial-style lighting and glass partitions with dark, metallic frames throughout the residence, while understated, contemporary décor fills each room. Lighting plays a major role in the overall ambiance of the home, with natural ventilation flowing from one room to the next. Geometric tiles in the kitchen add pattern to the space, while throw pillows and bedding bring color to the minimal bedroom in white.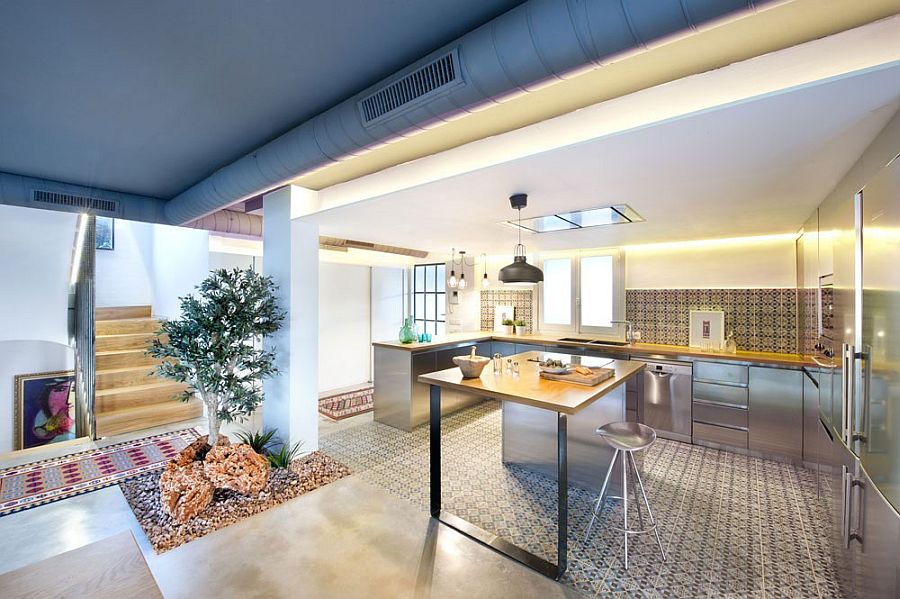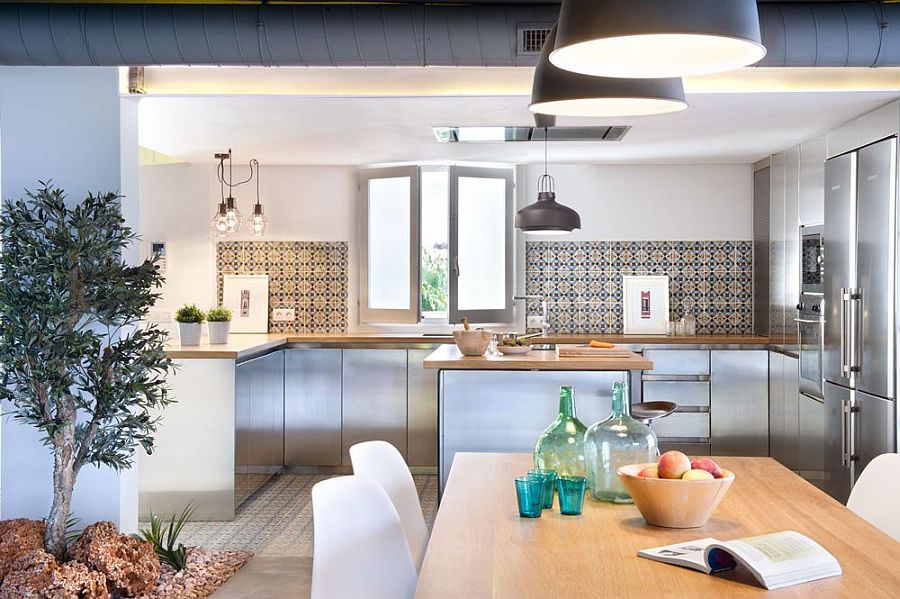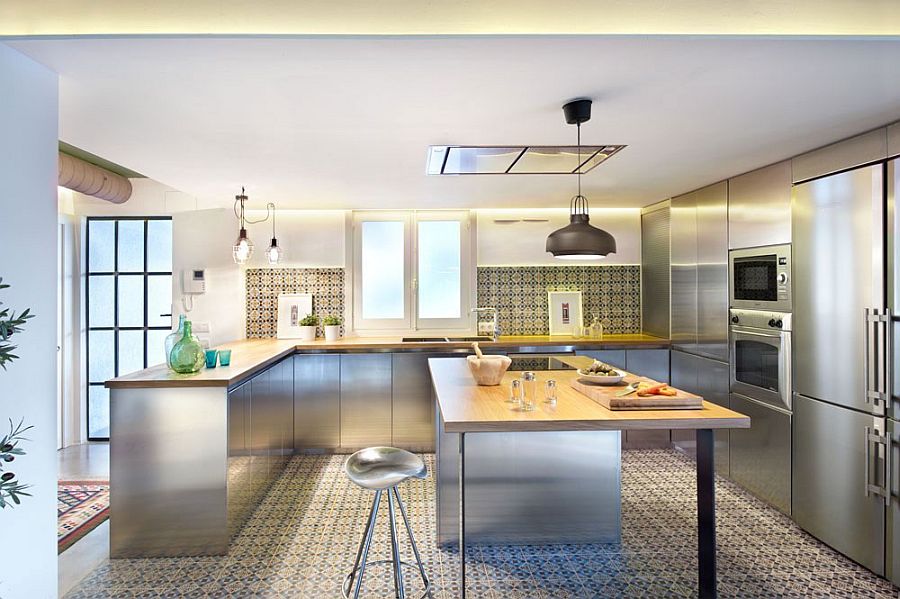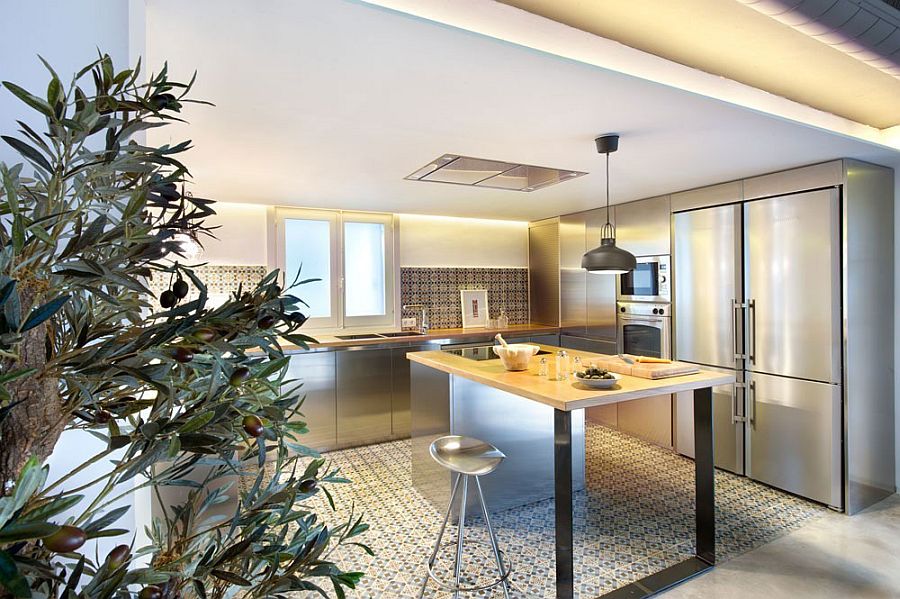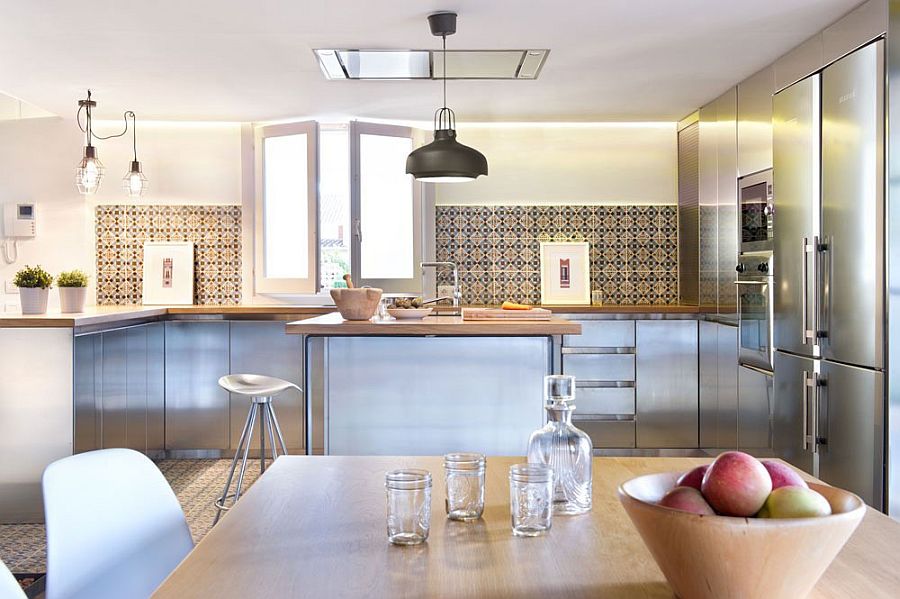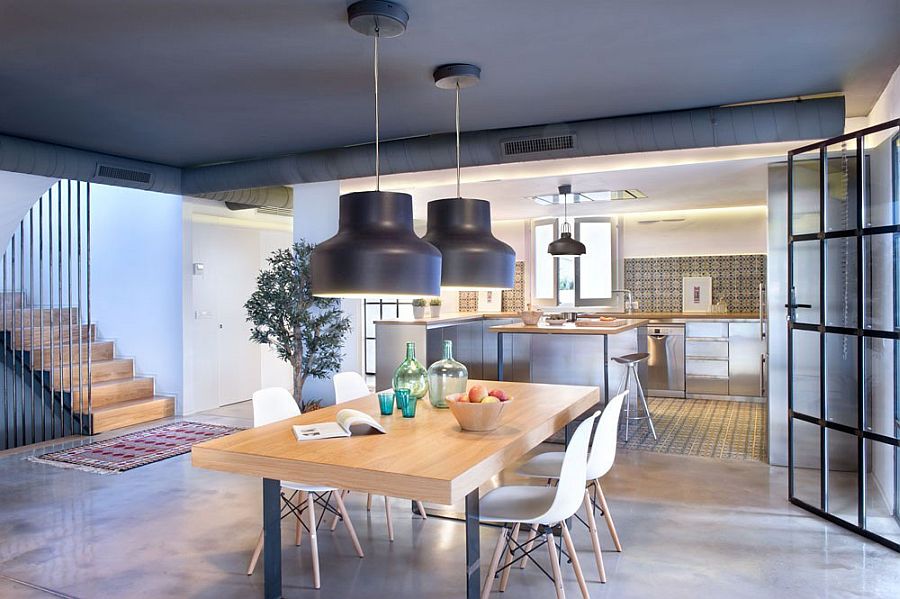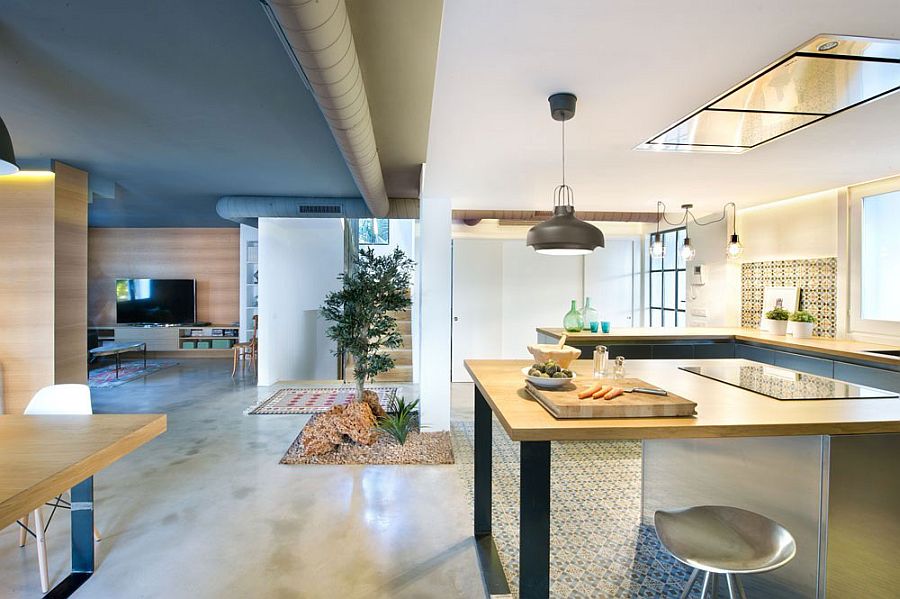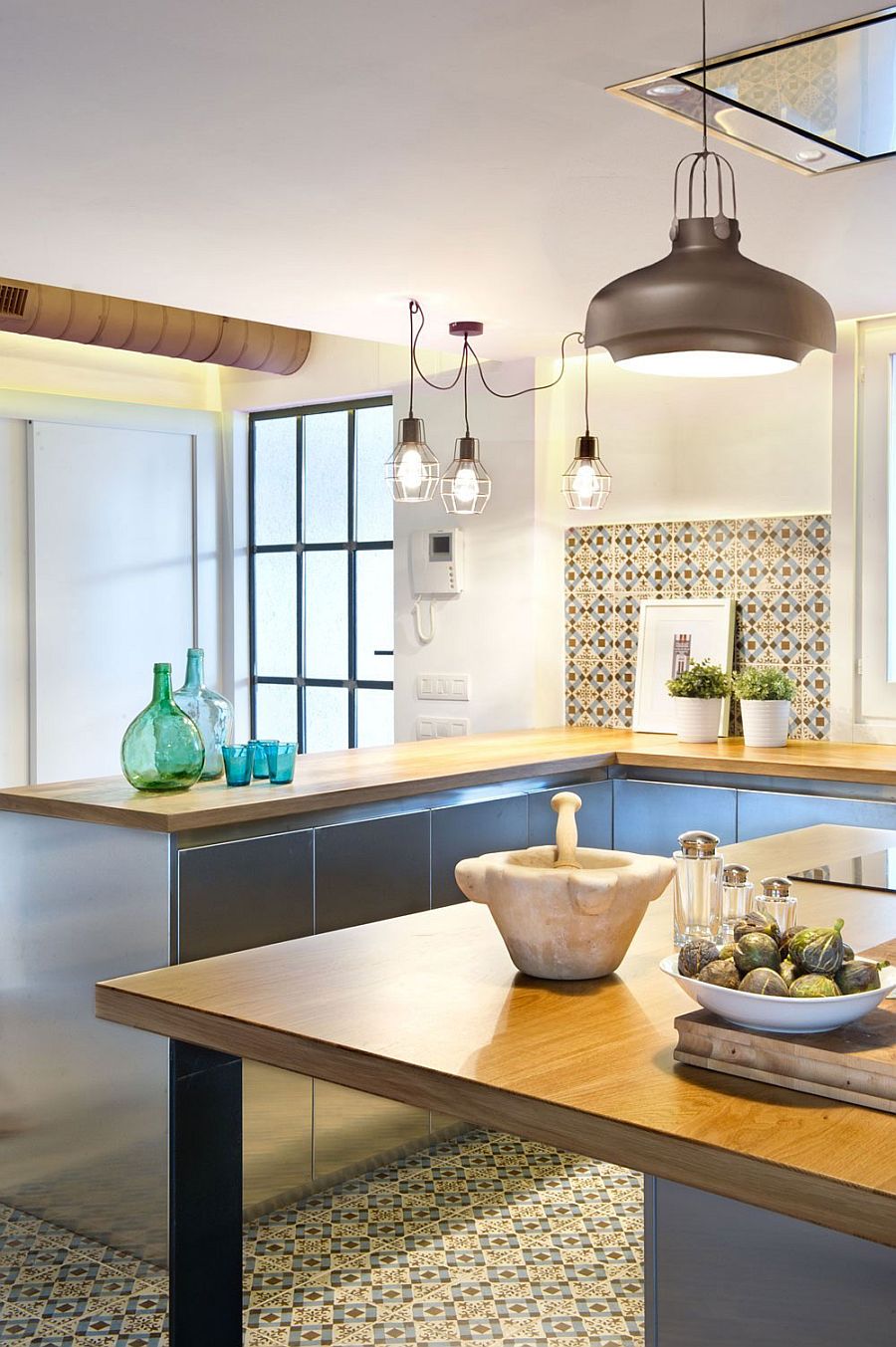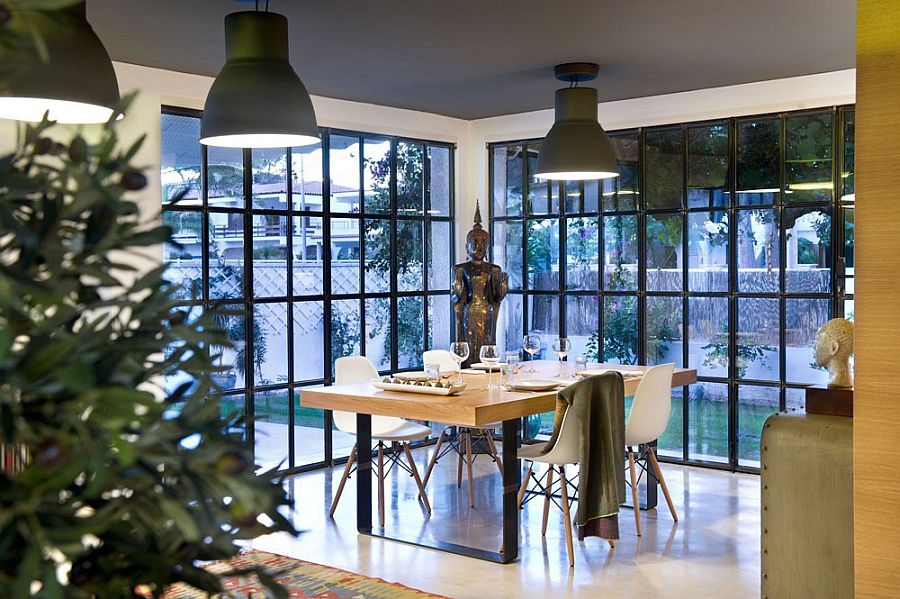 Wooden accent additions bring warmth to the living zone as well as the bedroom, while indoor plants give the home a refreshing and natural vibe. Traditional and modern at the same time, the home renovation aims to balance the classic architectural features of the region with contemporary overtones. And having seen the final result, we can confidently say that they have managed to accomplish this in a gorgeous and captivating fashion!