We absolutely adore homes that tend to define their own style and exude a personality that is unique and exceptional. Located in Taipei City, Taiwan, this gorgeous apartment was given a stylish makeover by CHI-TORCH Interior Design while staying true to its industrial past. The apartment was over four decades old, and the task of refurbishment meant creating a seamless fusion between a vintage-industrial style and a more modern, minimal vibe. The result is truly captivating, as exposed brick walls meet metallic decor, parquet floors and exclusive decor that places functionality ahead of form.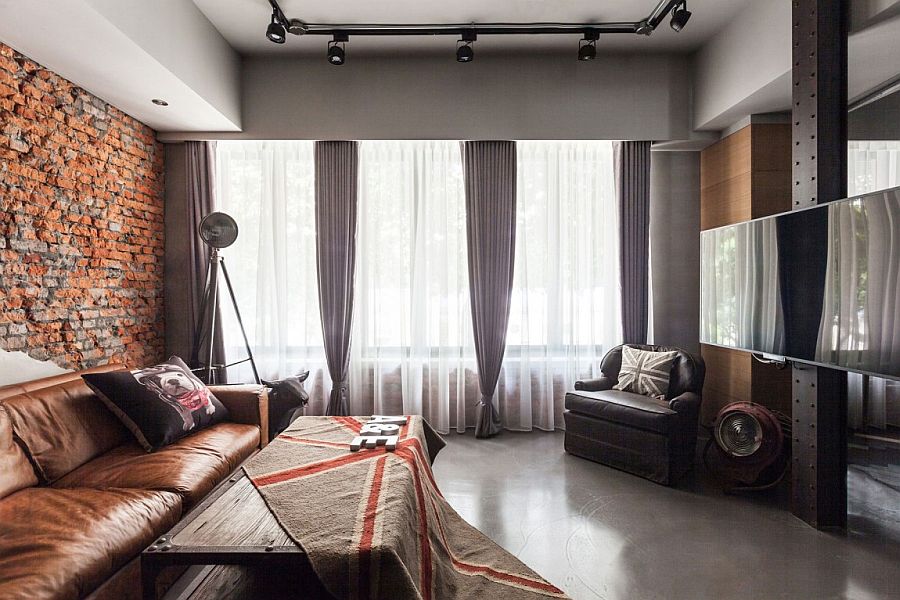 As you step into the revamped apartment, one instantly notices the exposed brick wall section, which is combined with more refined finishes in the kitchen. The living area is kept simple and unassuming, and large windows bring in necessary natural light. A combination of antique-chic and industrial decor sets the mood here, even as color is kept to a bare minimum. Salvaged wood is used to shape the accent wall in the kitchen, and the herringbone parquet flooring in the home office adds a new dimension to the interior.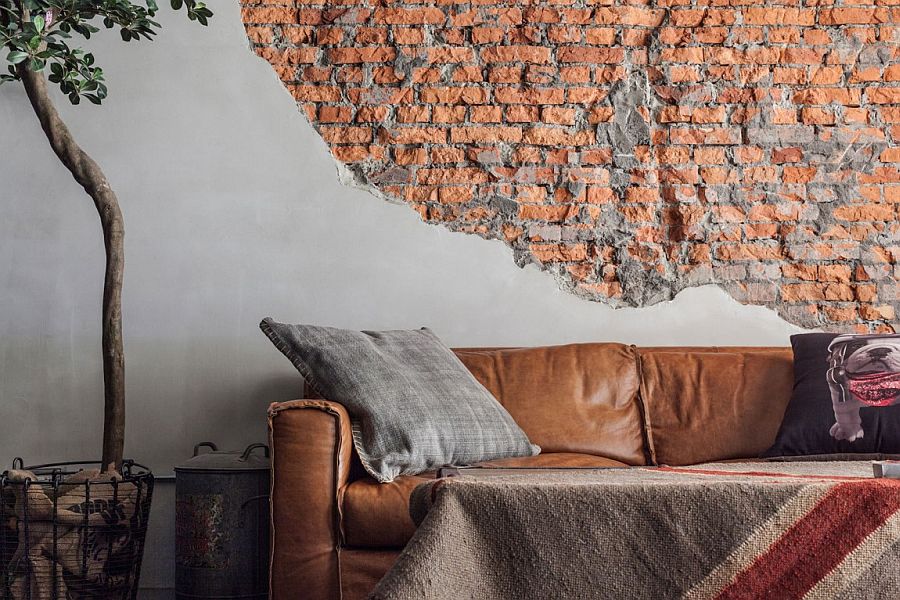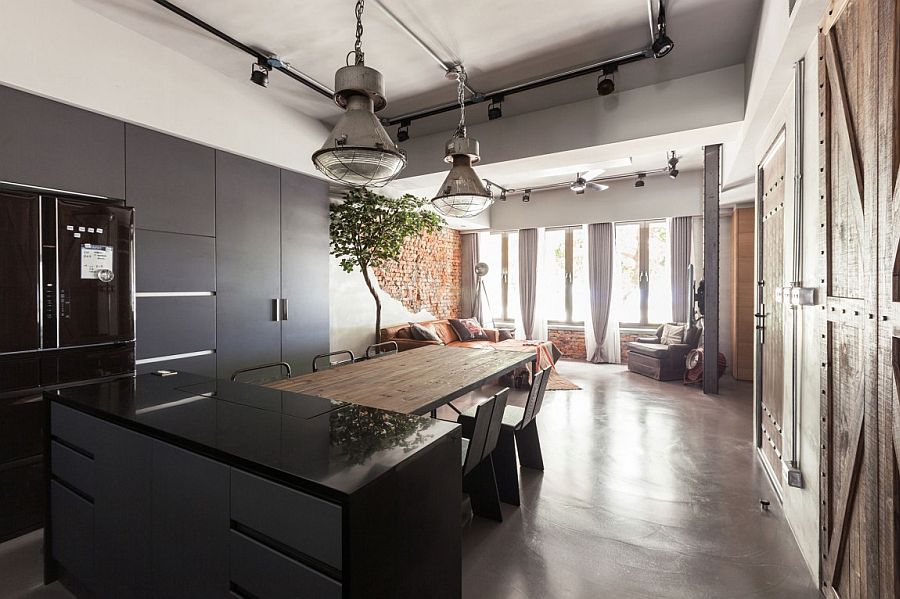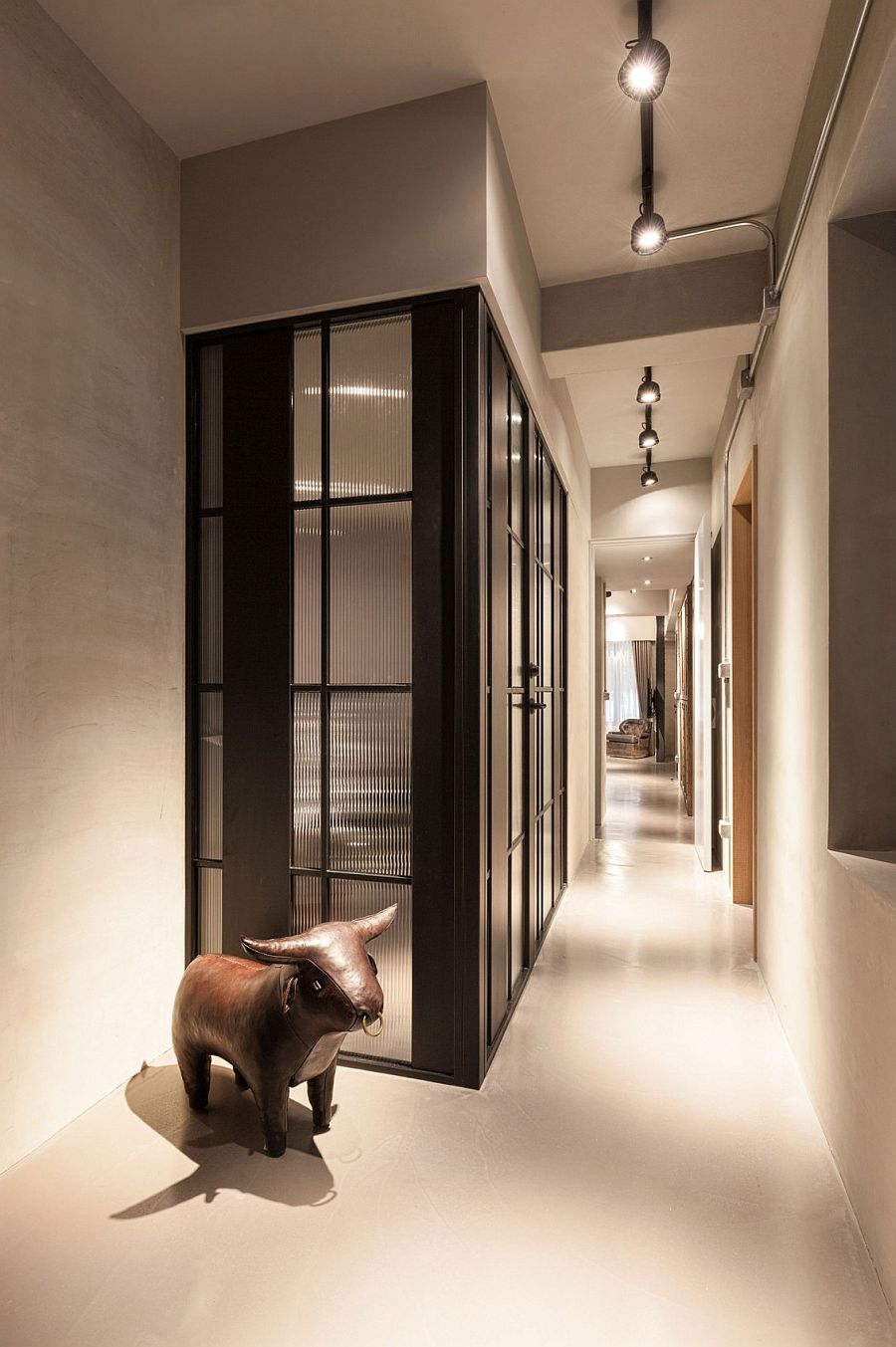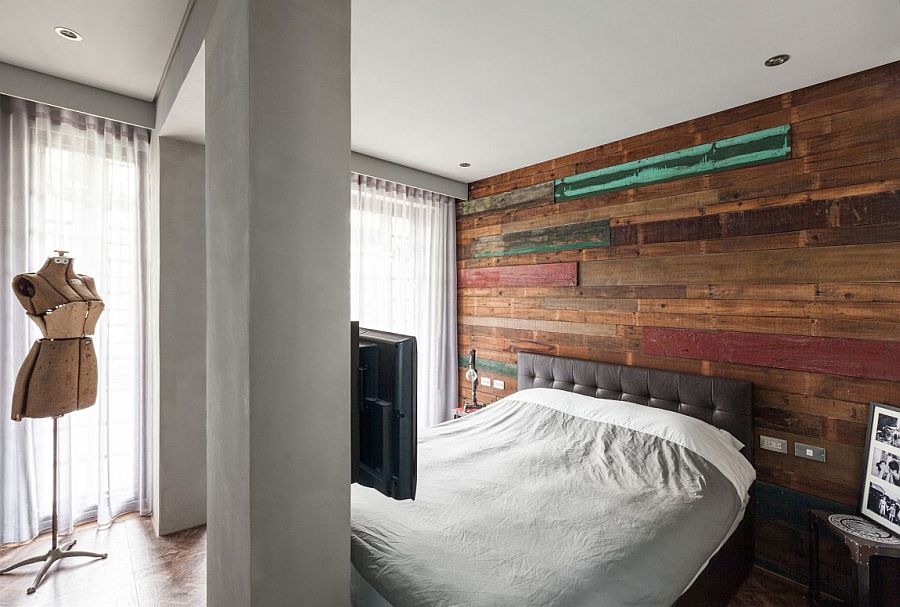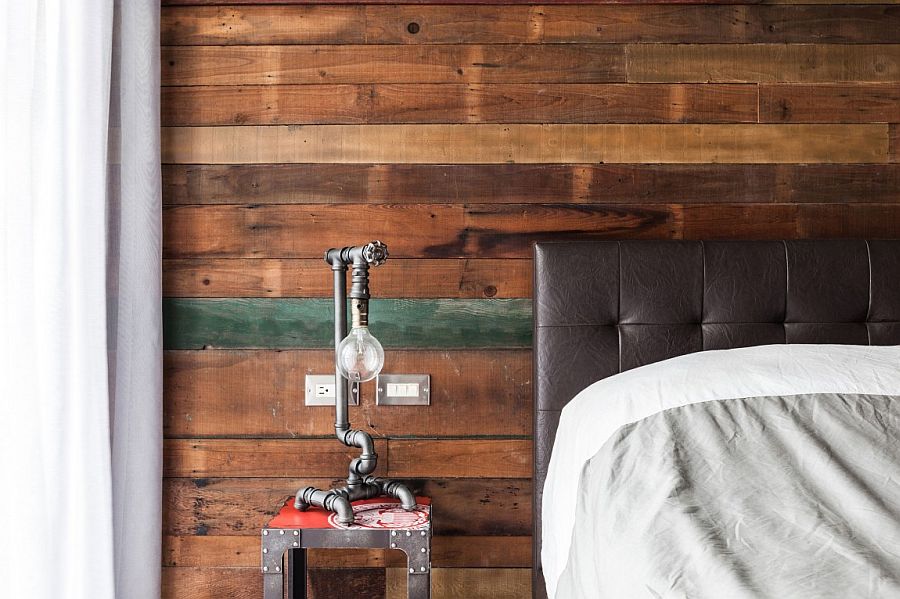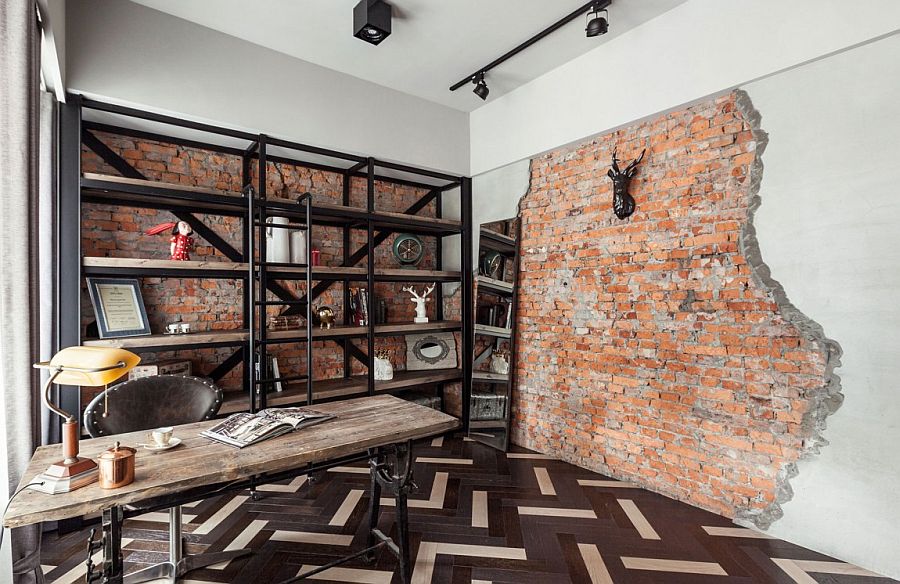 Glass partitions with dark metallic framing, upcycled furniture clad in steel, and other metallic finishes along with playful lighting choices come together to give the apartment an unmistakable industrial panache. Even the shelves, wall storage units and bedside tables follow this snazzy style, as every inch of space is put to use. Texturally, visually and aesthetically, this is an apartment makeover that offers plenty to take in!