If you cannot wake up to a view of a breezy beach and crashing waves outside your window or do not have a home that overlooks a relaxing, woodsy landscape, then a glittering view of the city skyline is indeed the next best option. Located in the heart of Mexico City and perched atop a modern building with a glass façade, Penthouse MK is all about spectacular views, a luxurious lifestyle and a refined geometric style that is both urbane and engaging. Conjured up and brought to life by Archetonic, the contemporary home is spread across two opulent levels that are draped in sculptural beauty and create a crisp, clean living environment.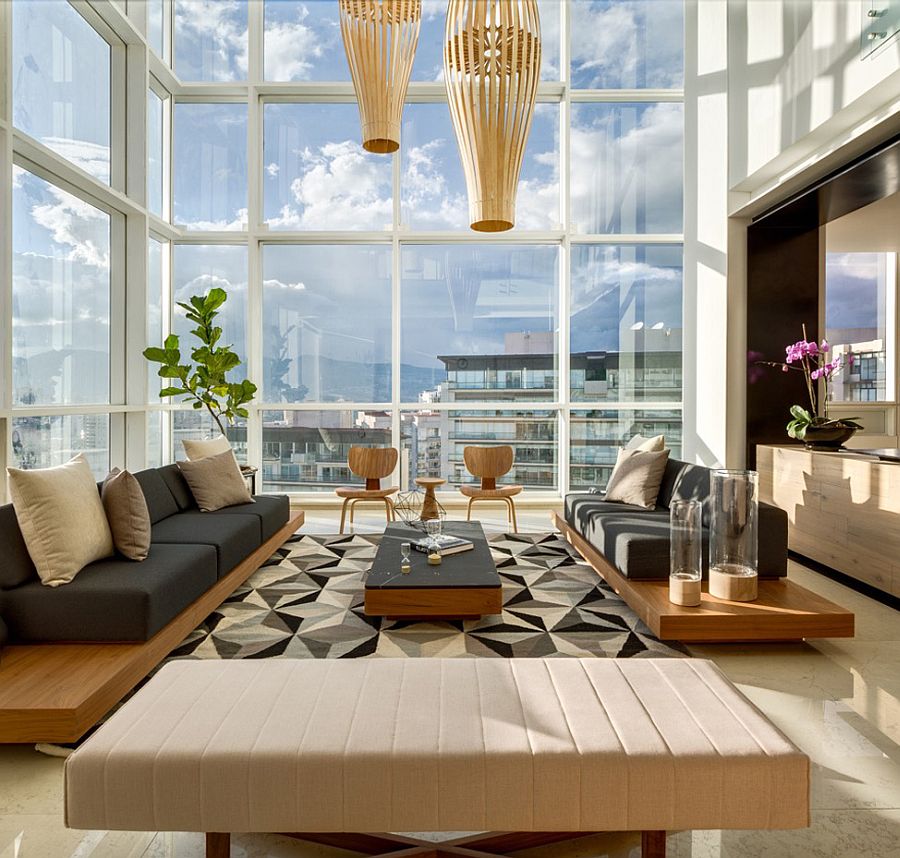 The lower level of the penthouse contains a large, double-height lounge with low-slung decor (which really drives home the spaciousness of the setting visually), a lovely dining area and adjacent kitchen, a lobby and a reception. A floating wooden staircase connects this floor with the upper level, and the gentle sound of water flowing down the wet wall next to it along with a small pool seem to provide the perfect balance of elements. The top level of the penthouse contains three bedrooms and a TV room along with the bathrooms, and every single room promises a view that will leave you mesmerized!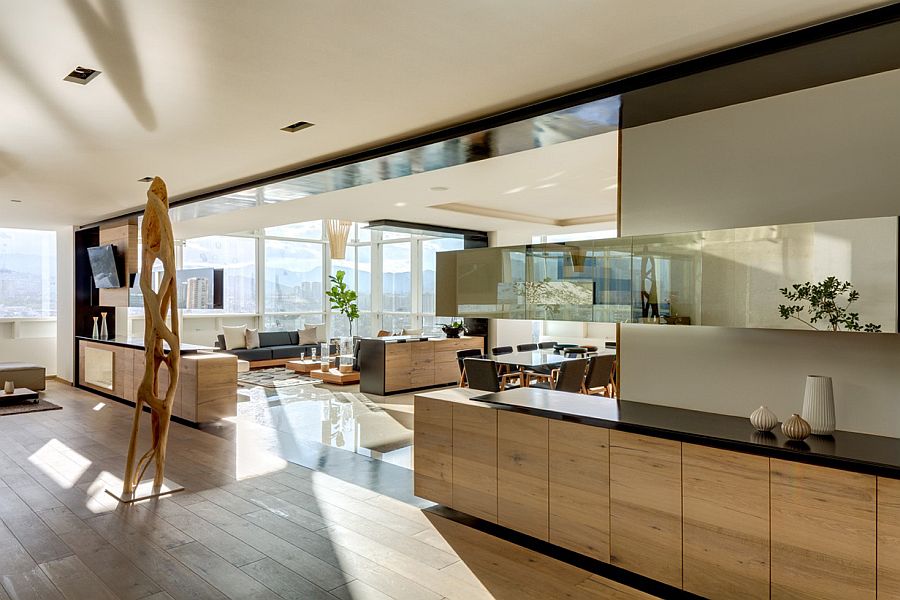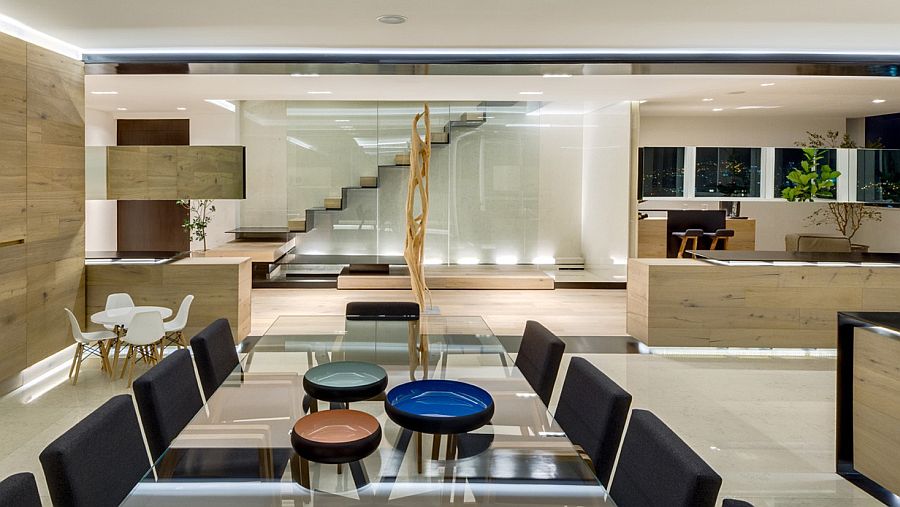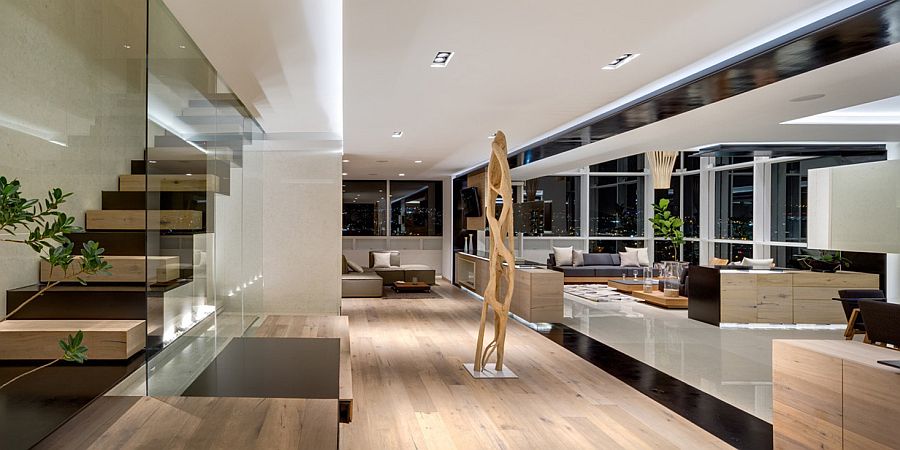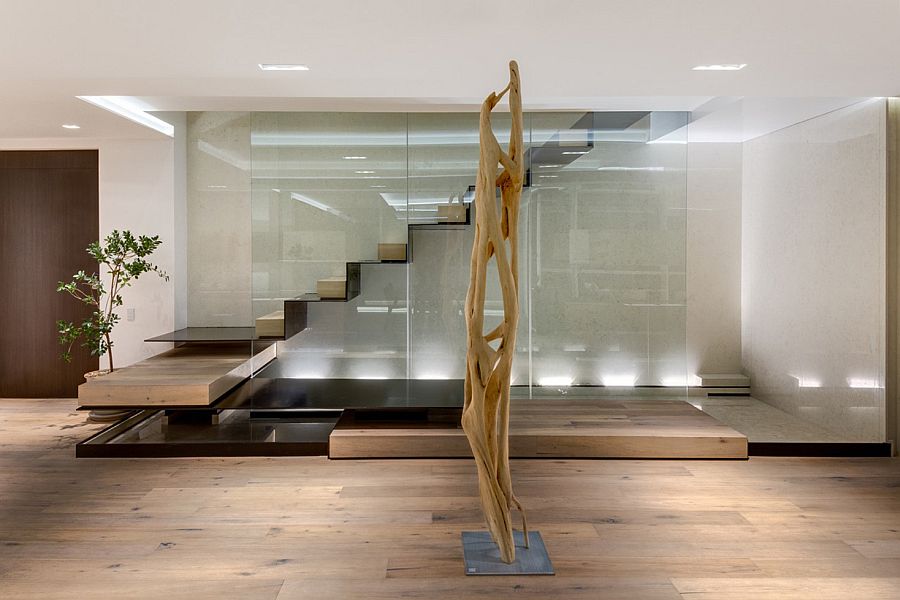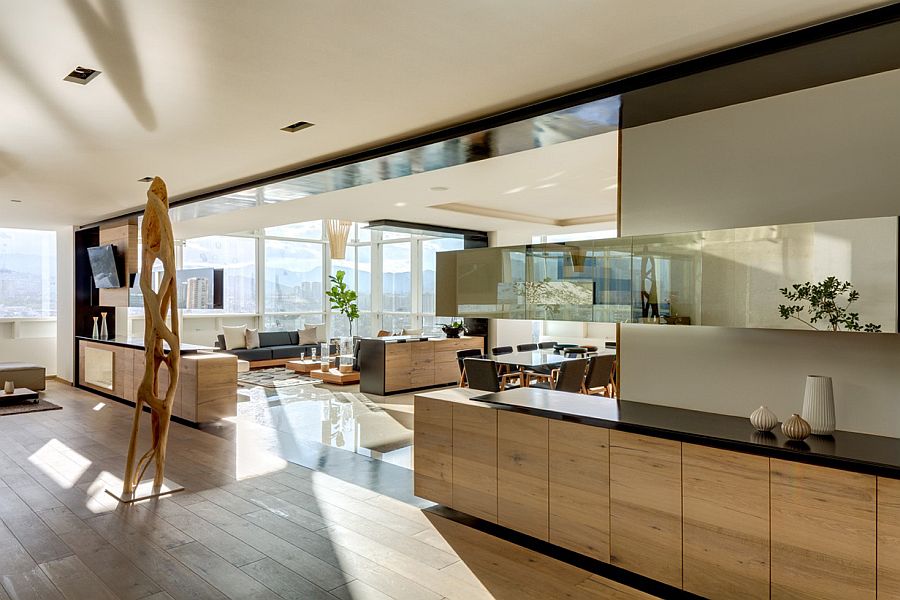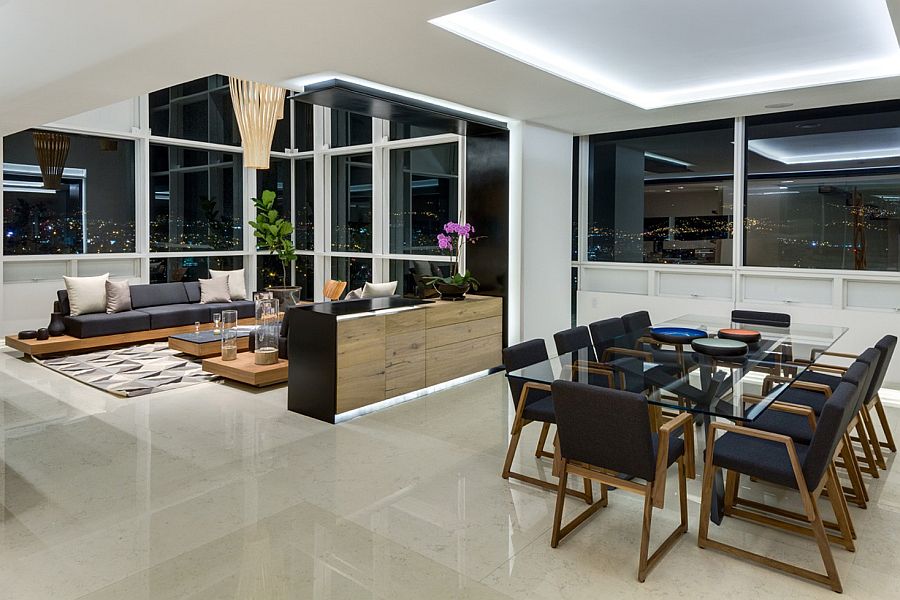 Decor inside the room and the overall use of clean, straight lines keep things largely contemporary, with additions in rick oak and ivory-white stone bringing a hint of natural charisma. Large glass windows bring the unmistakable and dynamic city skyline indoors, which really lights up the entire penthouse once darkness starts to take over.