When it comes to providing backdrops ranging from the serene to the stunning, few cities come close to the charm of lovely Auckland. Located in one of its heritage suburbs, the Elizabeth Street Residence combines a hint of colonial vibe with a breezy industrial palette and plenty of contemporary comfort. One of the most distinctive features of the home is its Dutch gable that is covered in steel and ushers in an air of timelessness to an otherwise modern structure. Turning a normal home in a multi-level residence with a lovely attic, the design of the house by Dorrington Atcheson Architects fuses a distinct silhouette with seamless modern ergonomics.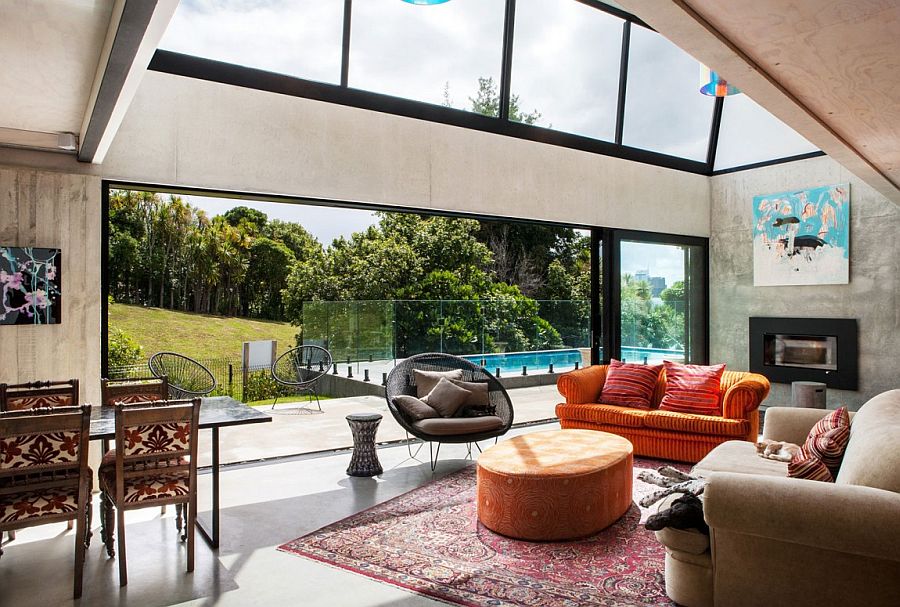 It is the double-height living room on the lower level that morphs into the heart and soul of the home, with the dining area and kitchen on one side and the open outdoors on the other. Connected with the backyard, pool area and the sweeping deck, it has a relaxing outdoorsy feel, and the open design with large glass doors and windows enhances this airy ambiance. Concrete plays a pivotal role in shaping the house and giving it a refined industrial style, even as a cedar-clad accent wall offers visual contrast and inviting warmth.
A spiral staircase leads to the top level that holds the kids' rooms on one side and the master suite on the other, connected by a concrete and glass bridge. Colorful, classy and exclusive, this is a home that reflects the personality of its residents with panache!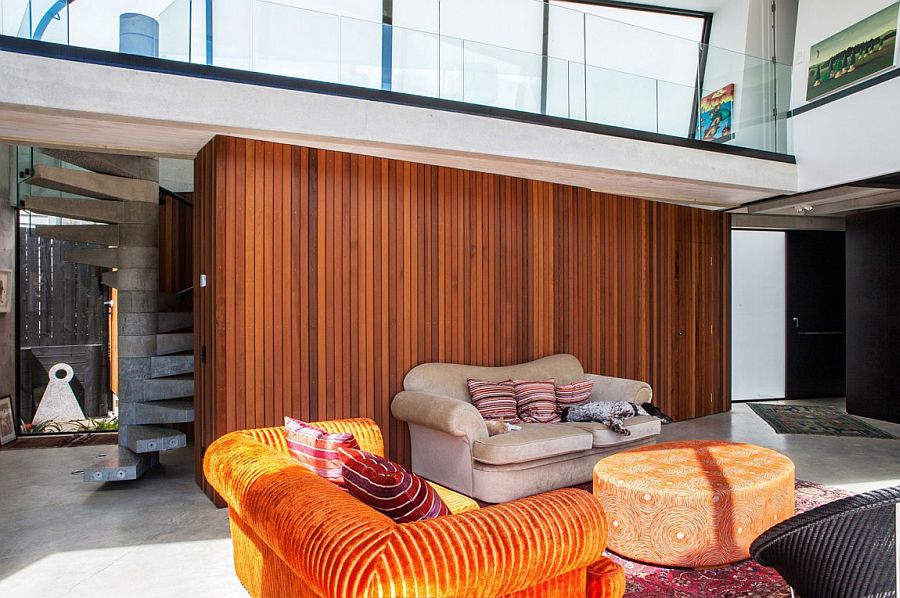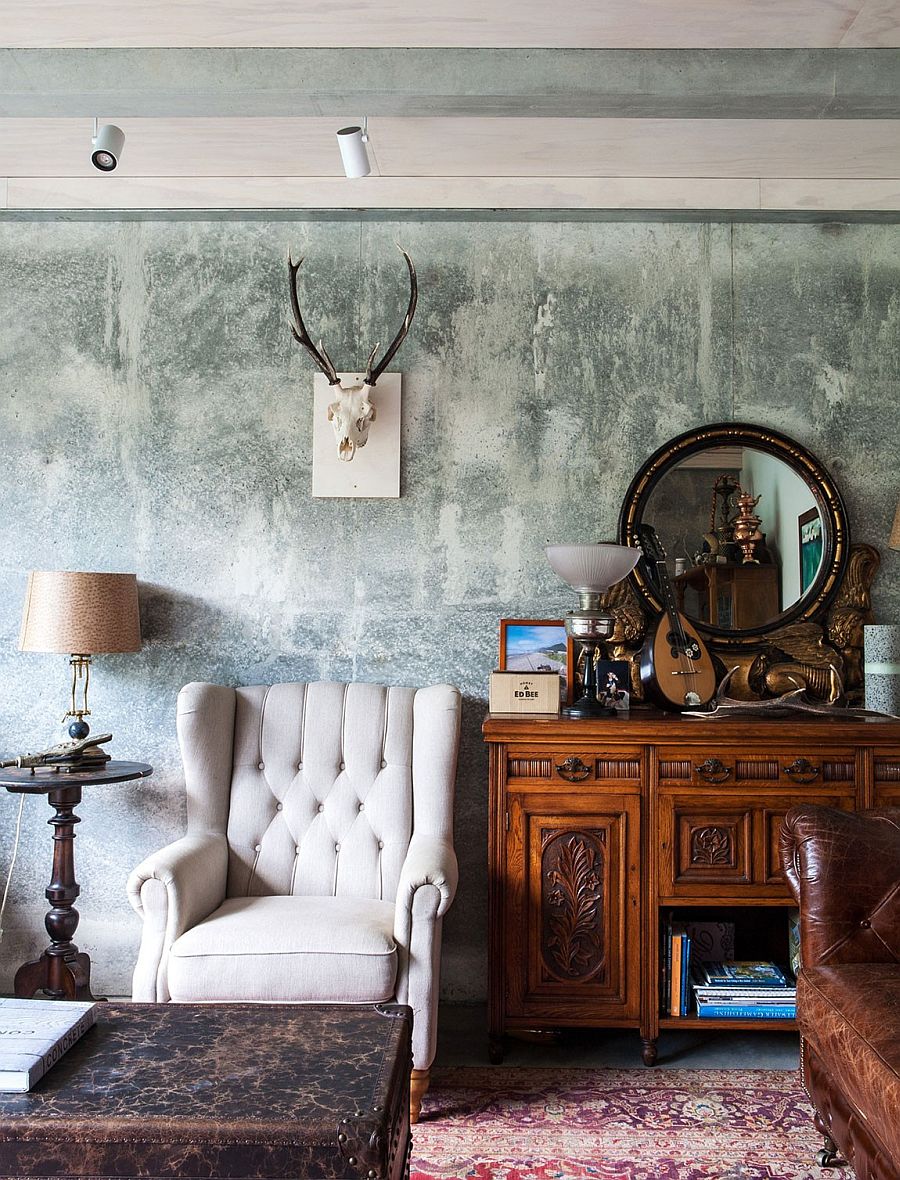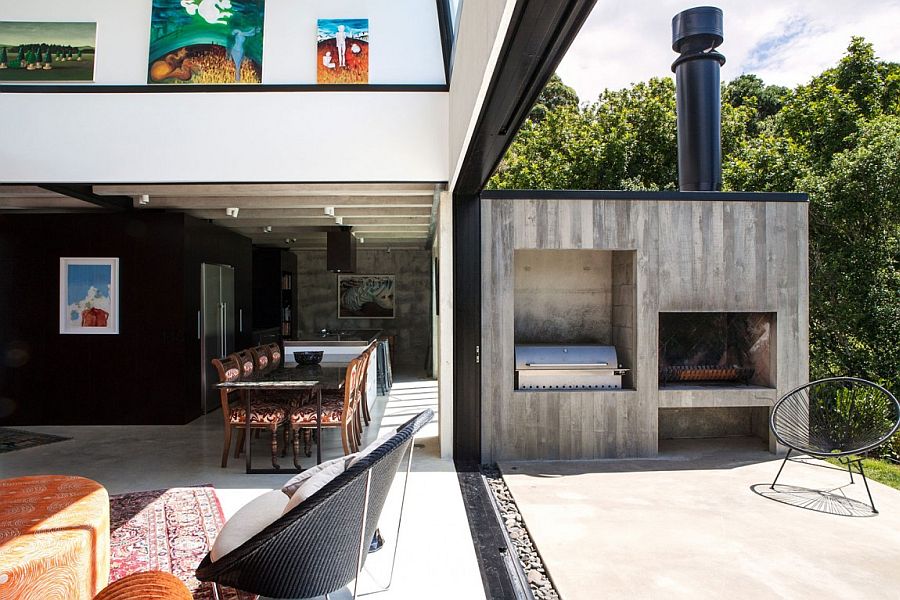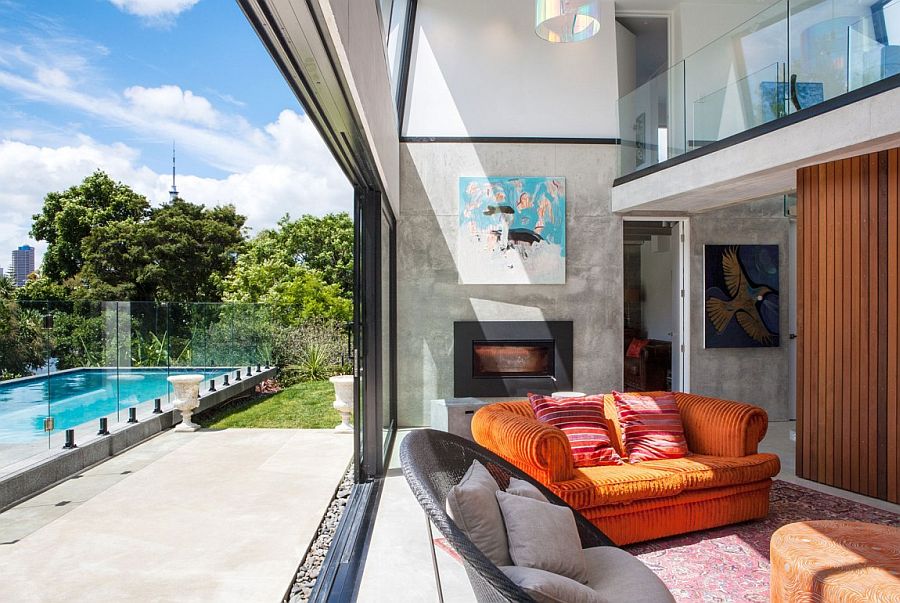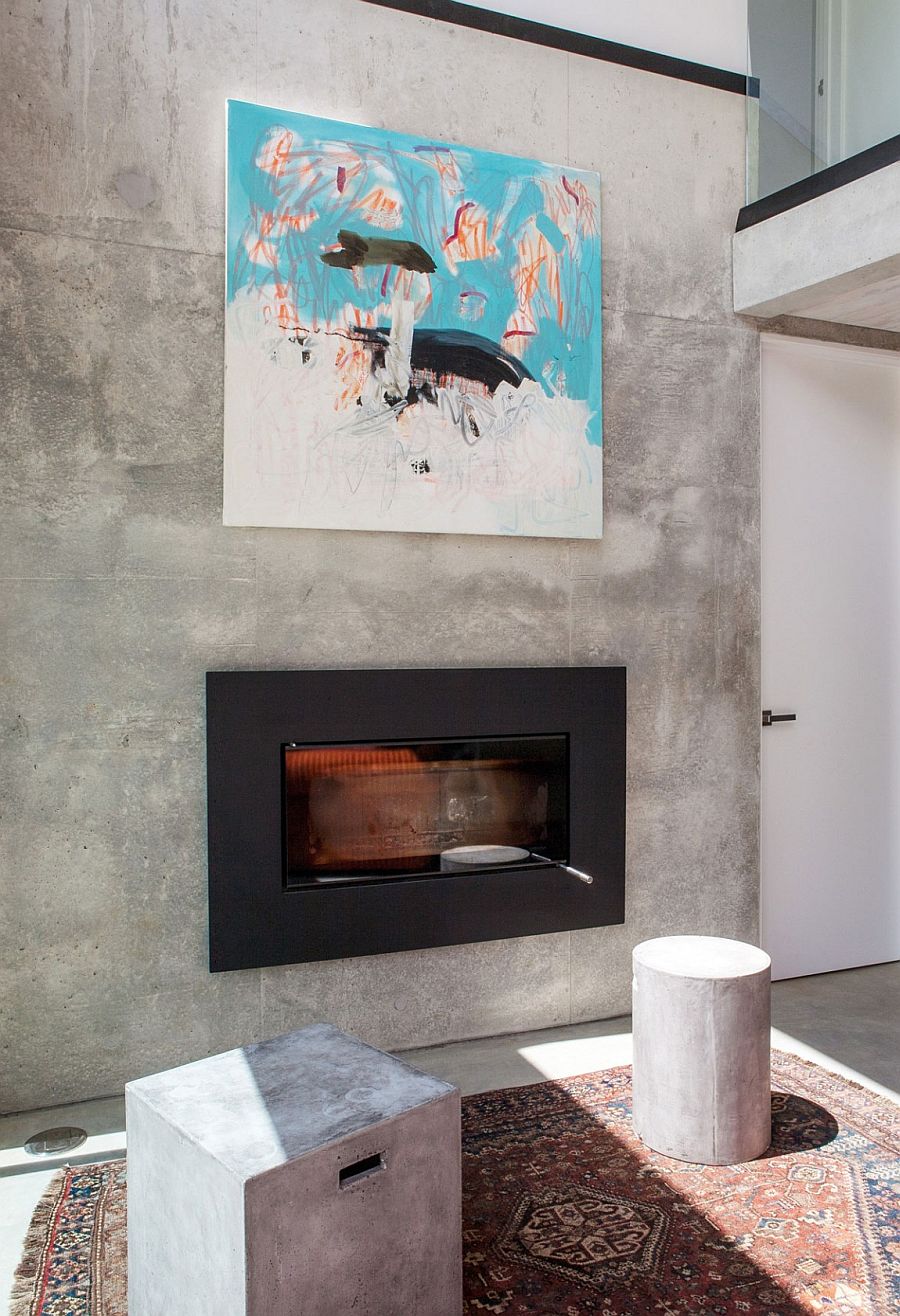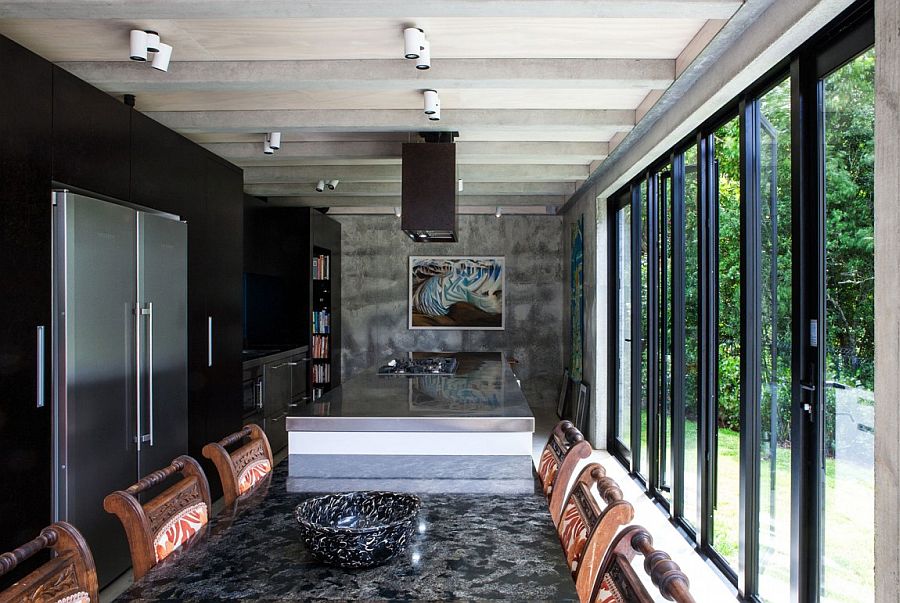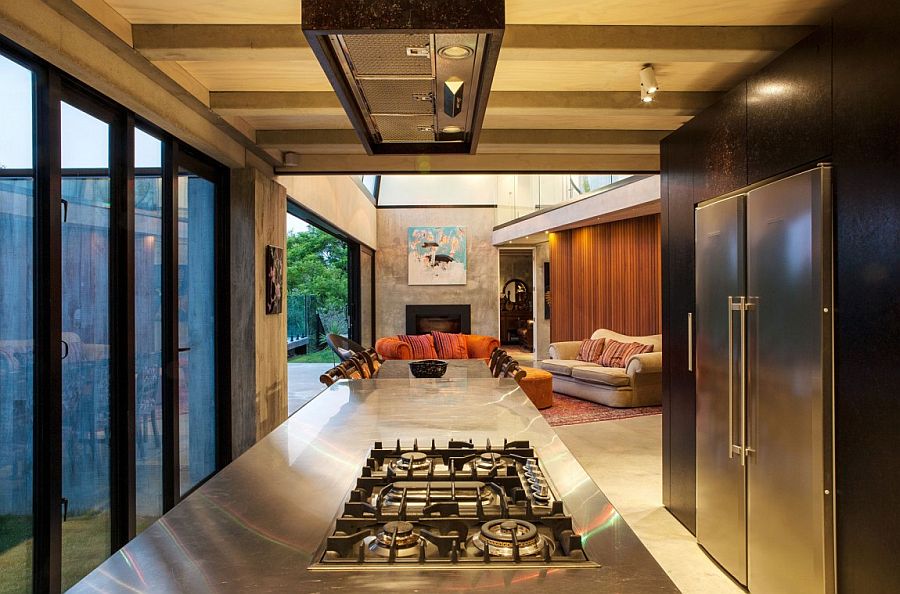 A bolts-and-all approach to the design creates a dwelling that is intentionally challenging with each element of its structural make-up exposed. This family home fits the owners' brief for an interpretation of contemporary living that celebrates the raw expression of materials with an unexpected combination of openness and enclosure.