A gorgeous home that combines trendy contemporary design influences with timeless Scandinavian elegance and an unassuming charm, the Trend Summer House in Denmark leaves you enchanted. The lovely private residence was designed by Skanlux, and its unique exterior and soothing interior combine to showcase a modern Danish delight! The dark exterior of the home stands in vivid contrast to the divine natural landscape that surrounds it and the more cheerful interior clad mostly in neutral hues. With a bold red door, large window frames and a classic silhouette, the residence exudes understated sophistication.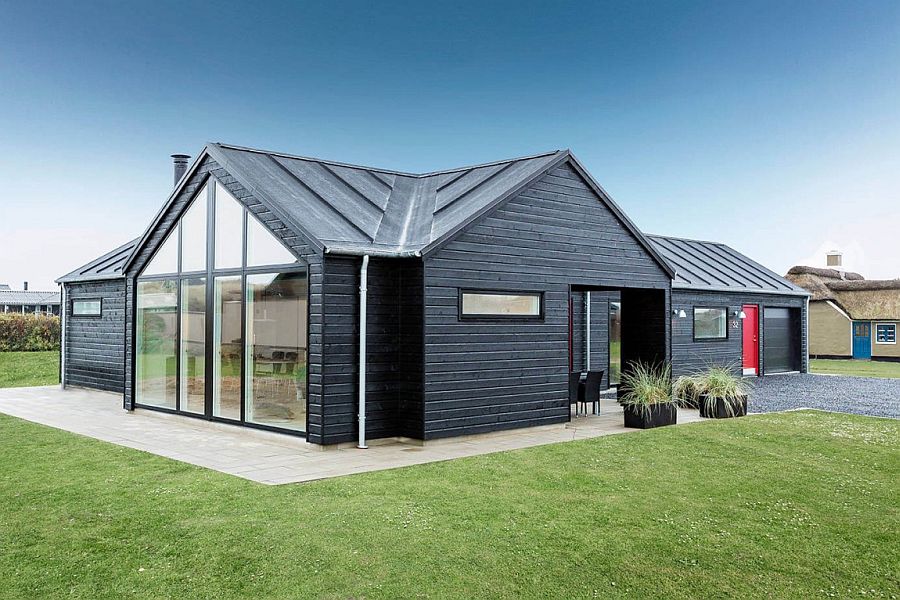 The refined appeal of the summer house comes from the purity of its design and the innate minimalism that has made Danish design so endearing to the world. Every little detail is carefully curated and the decor kept as unfussy as possible to accentuate this idea of frugality and functionality. With a gabled roof, the interior seems both spacious and cheerful, and the light wooden tones of the ceiling and the walls add to the breezy summer charm. Large windows bring in both the panoramic views and ample light, while smart pendants in white tend to melt away into the backdrop.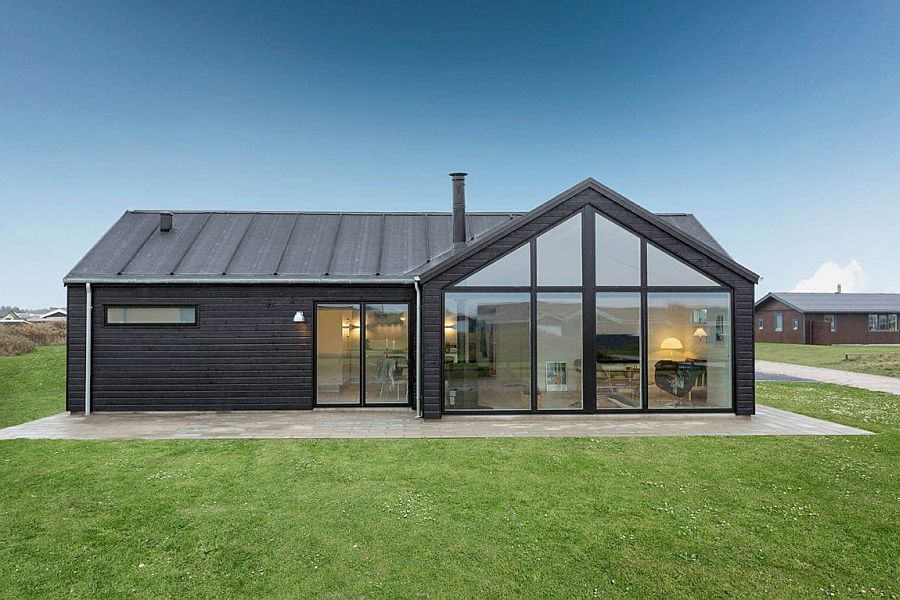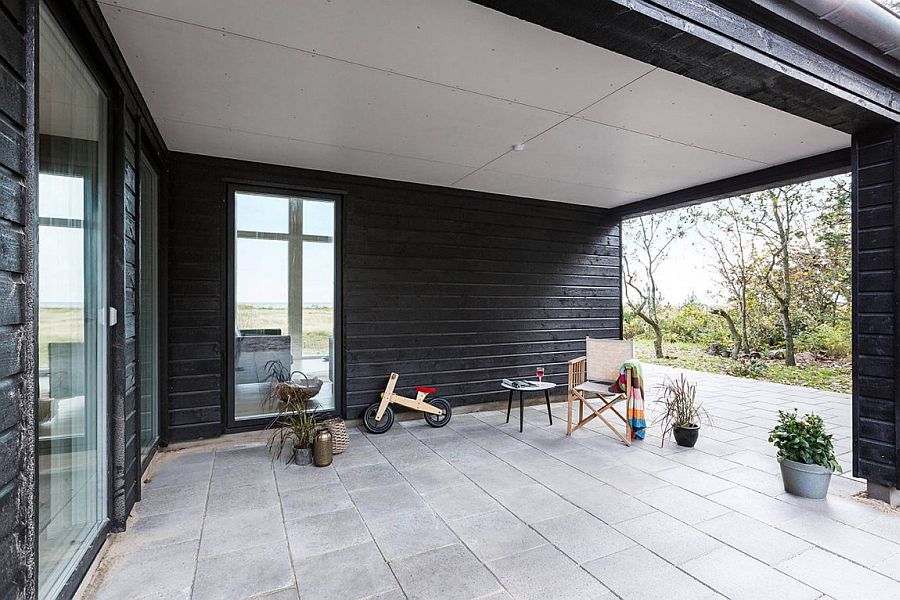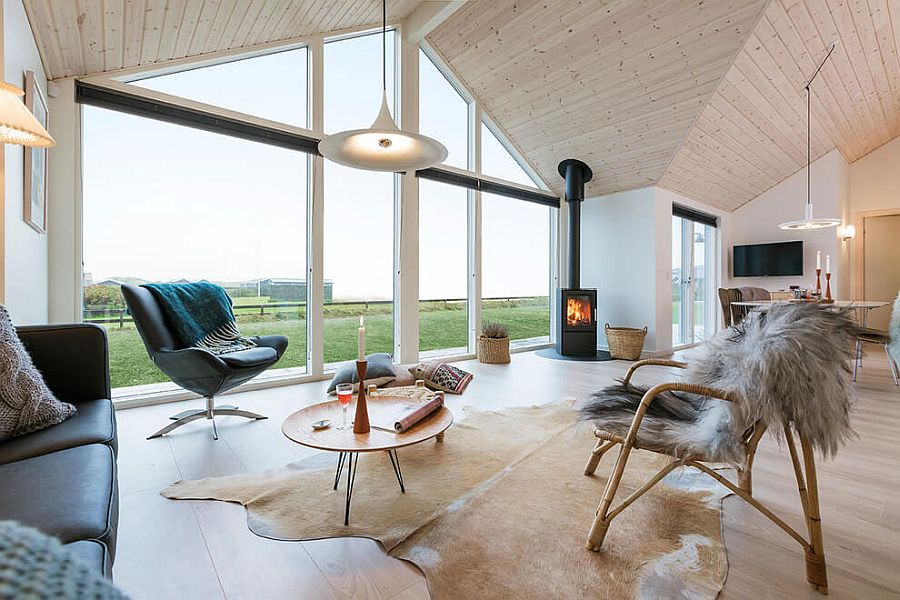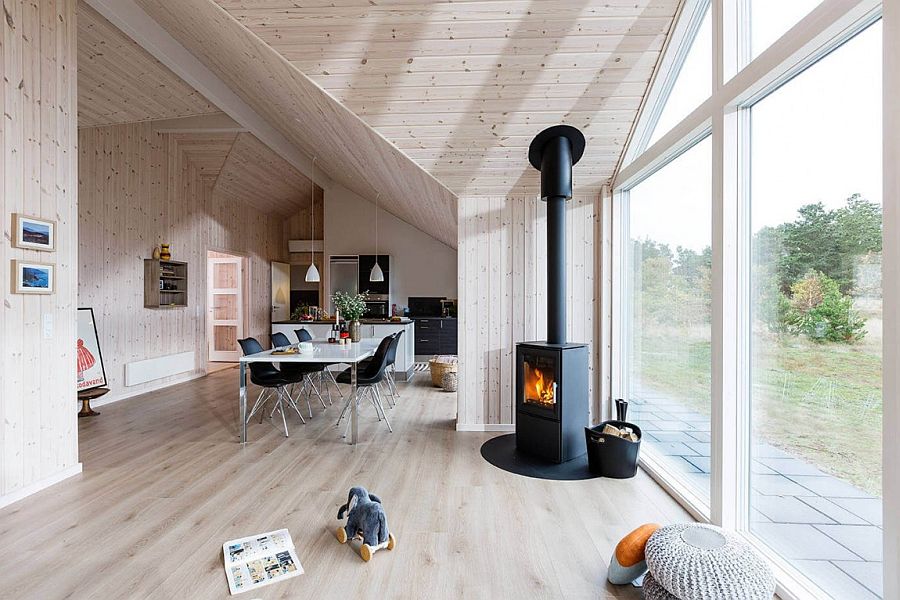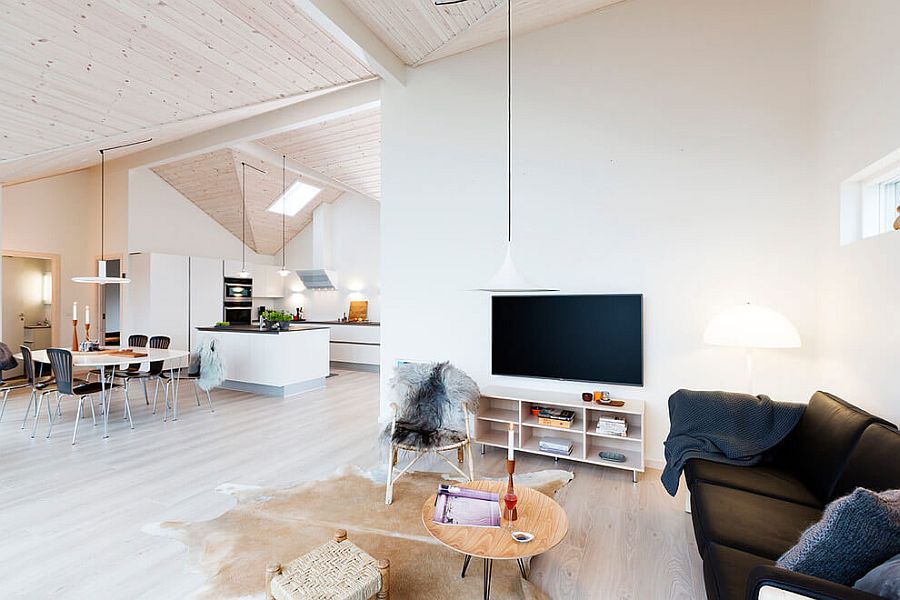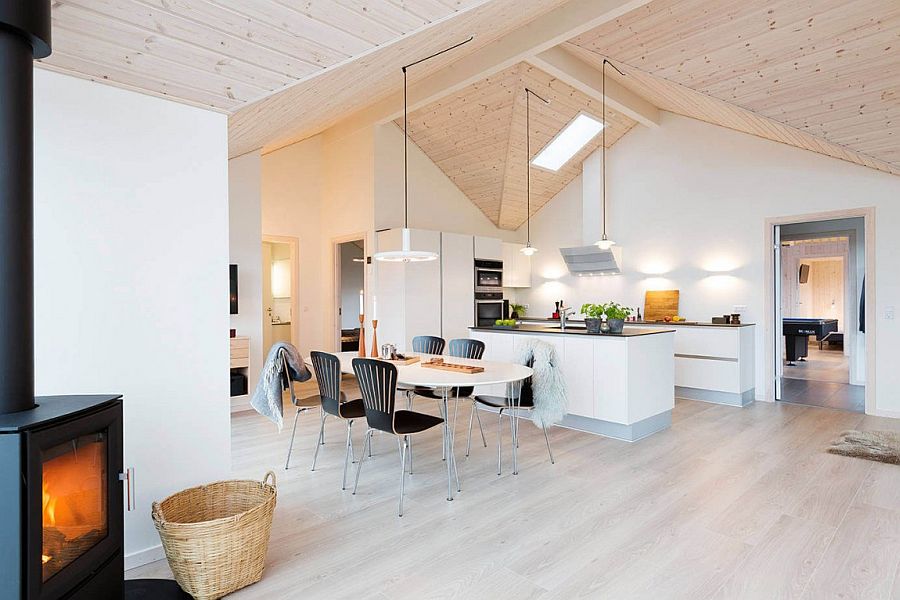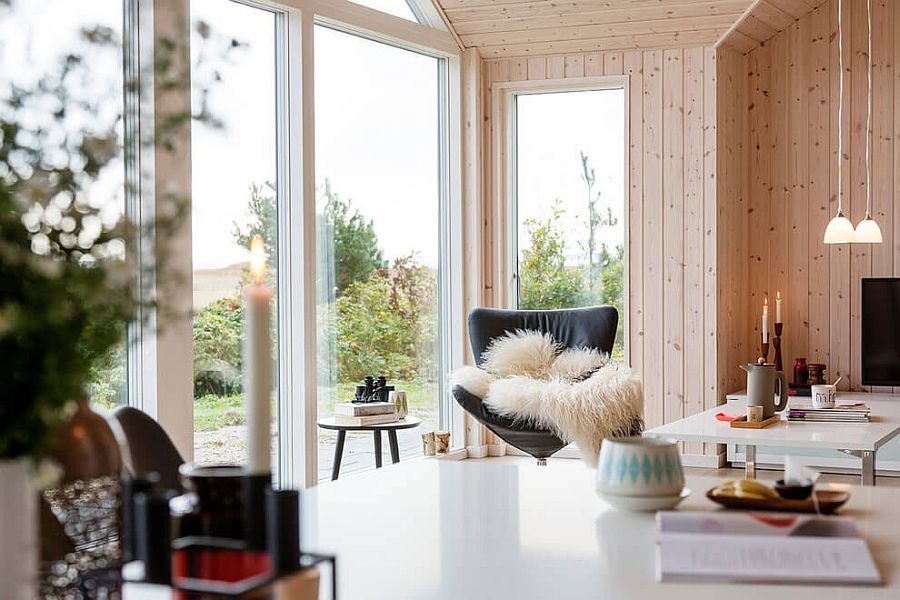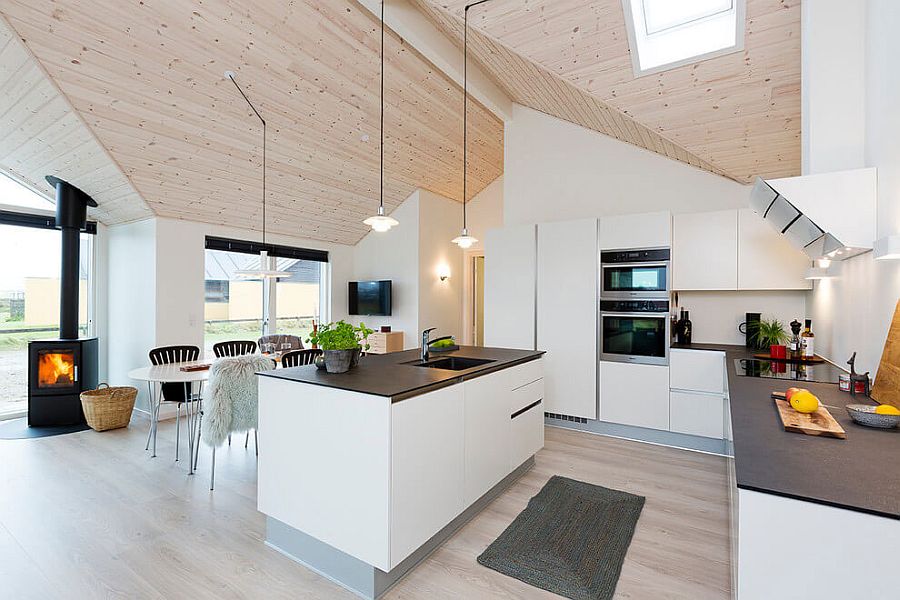 Cozy and comforting, the living area with its corner fireplace, plush rug and smart seating options sets the tone for the charming dining space and kitchen in white. Shelves and wall storage units are kept to a minimum, and even the existing units seem to blend in with the backdrop effortlessly. A snug bedroom, modern bathroom and game room with pool table complete this attractive Danish home wrapped in natural goodness.