When the authorities in the city of Moscow wanted to provide additional housing options for an expanding urban population, they turned to the old 'Danilovskaya Manufactory', which once sheltered a bustling industrial hub. The many buildings in the region also offered the perfect chance for designers to showcase their creativity while offering homeowners a chance to own a piece of history and heritage in the form of remodeled loft homes. This particular 'small wonder' was designed by the ingenious folk at Au Room for clients who wanted a relaxing second home and hangout in the capital.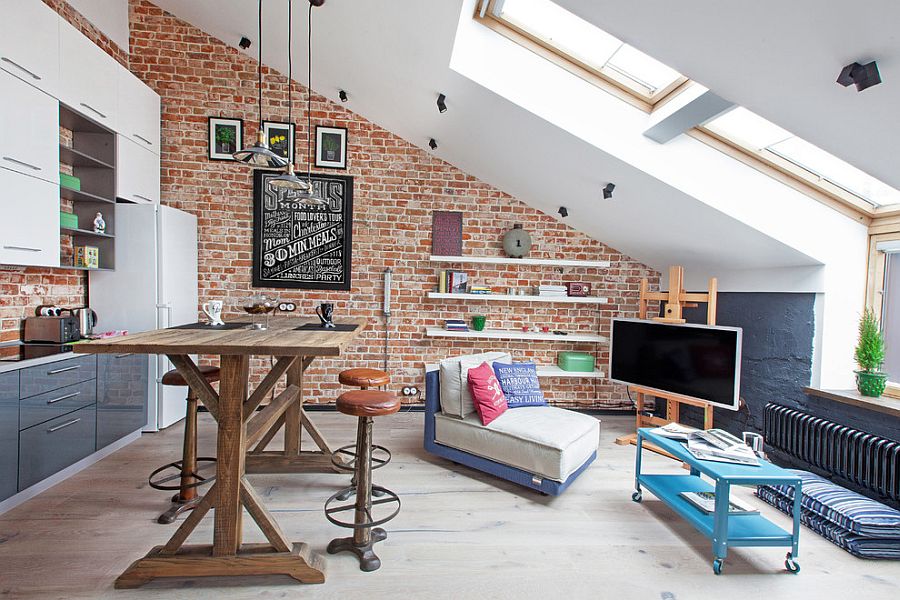 The elegant loft apartment occupies just 40 square meters, and the designers stayed away from using any internal partitions to give the tiny apartment a more spacious look. One of the natural niches in the apartment houses the chic bedroom with a large window next to it, while the small bathroom is the only space that is separated from the living zone using walls. The living room-kitchen area is one large, extended space with a brick wall backdrop, trendy shelves and cabinets that add contemporary gloss, and decor that is all about saving space and multitasking.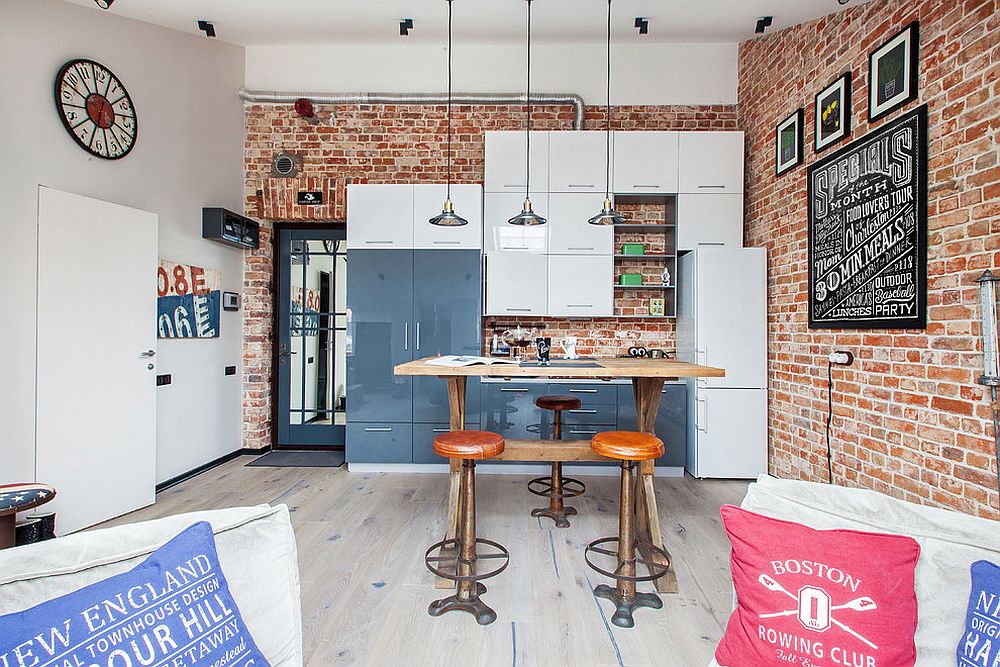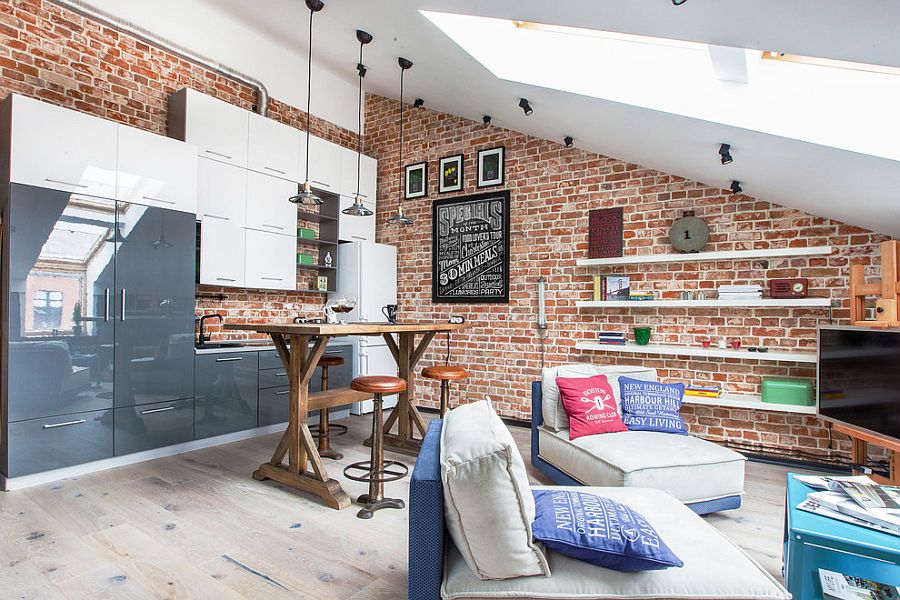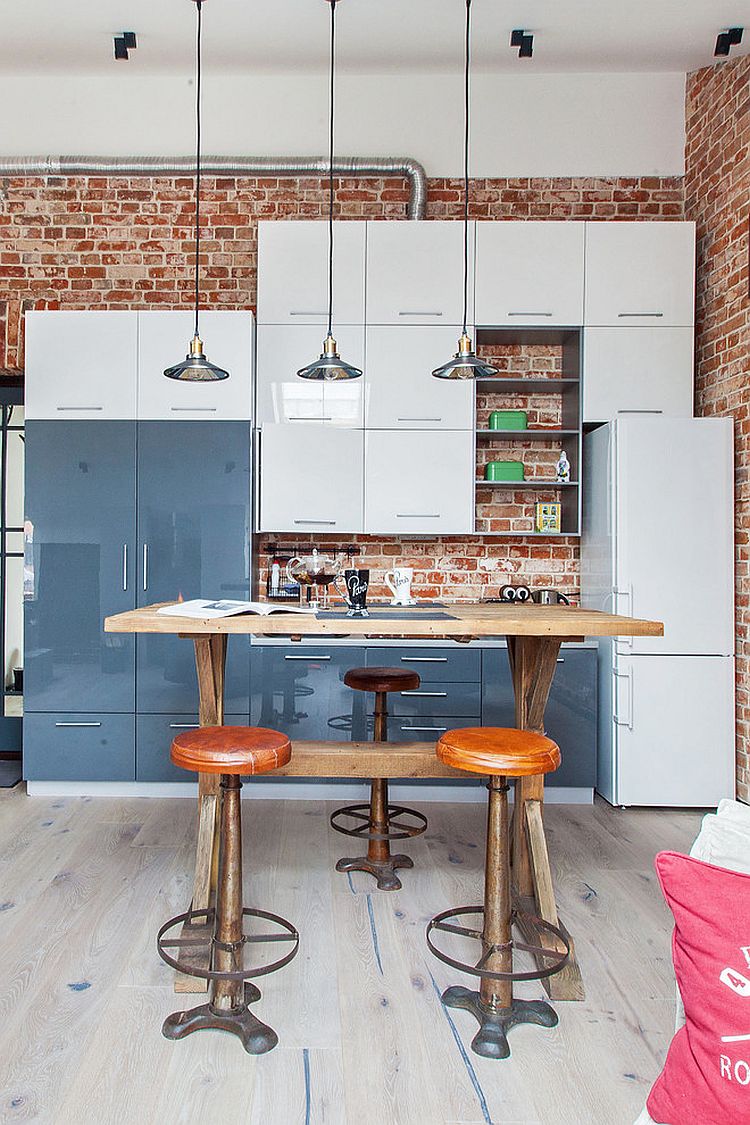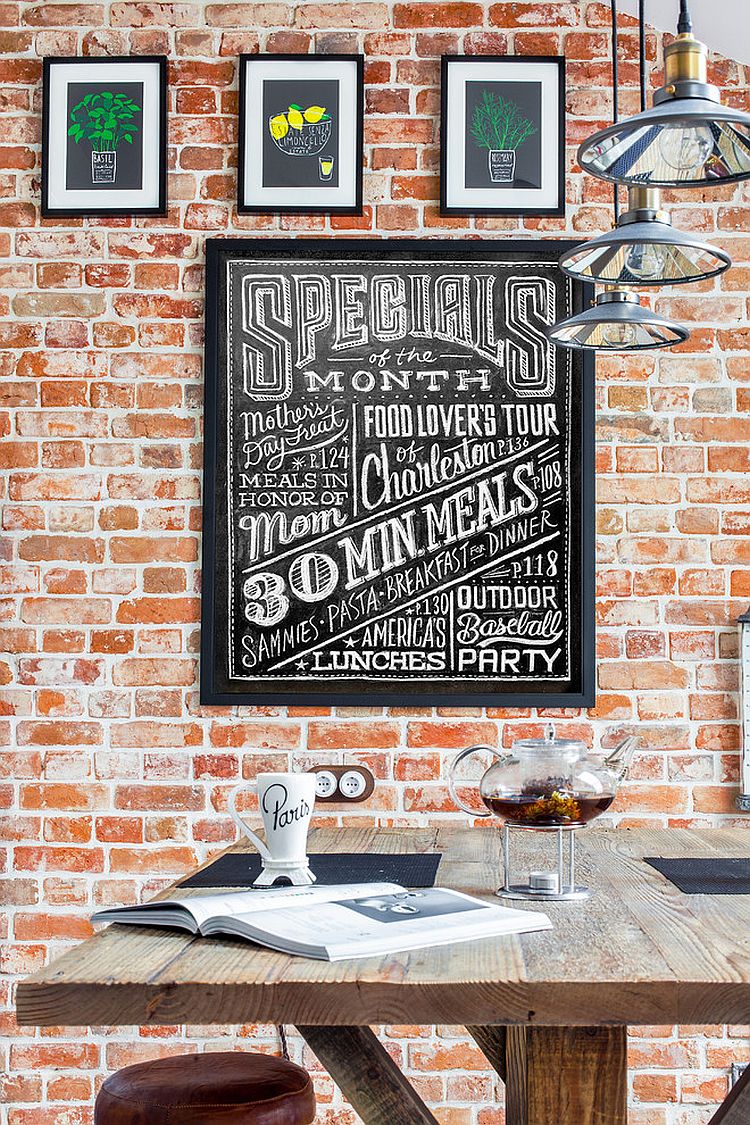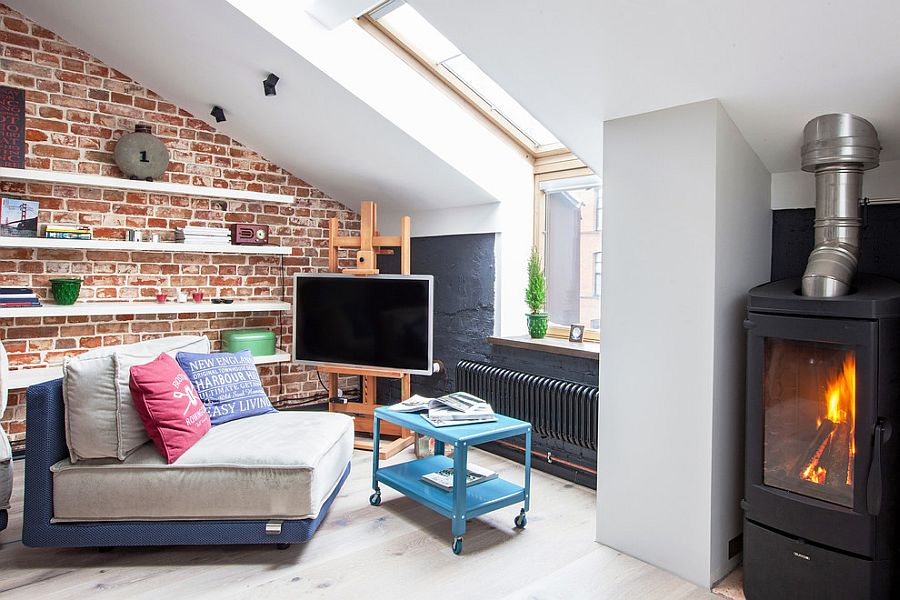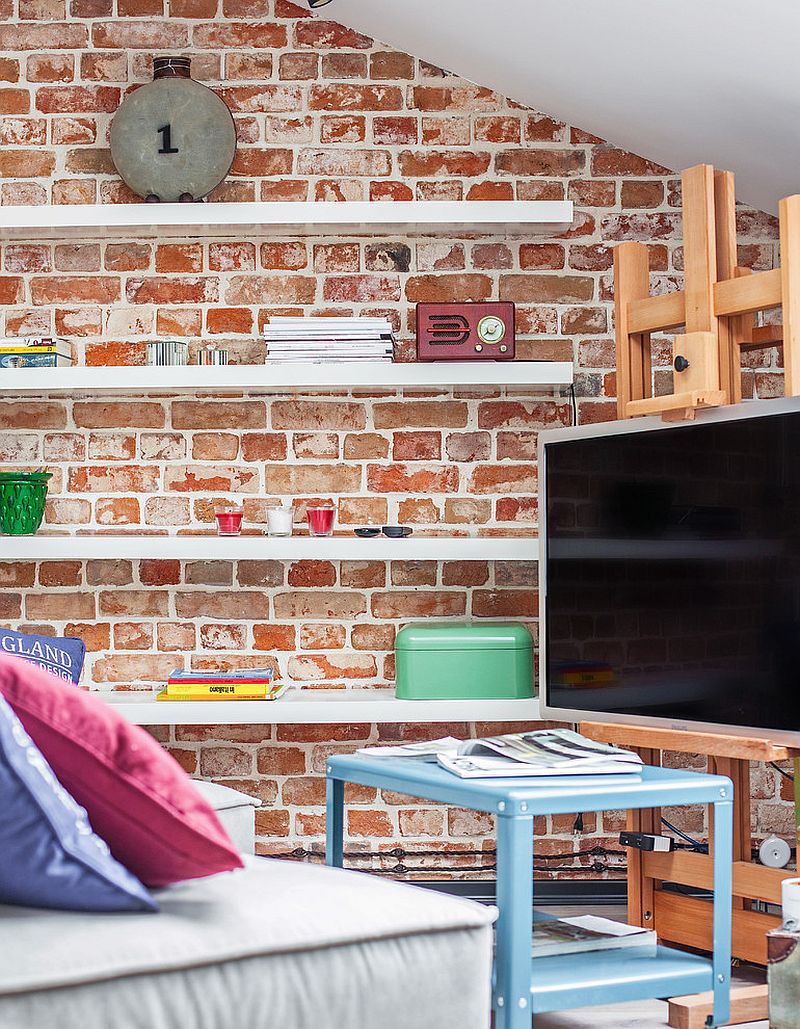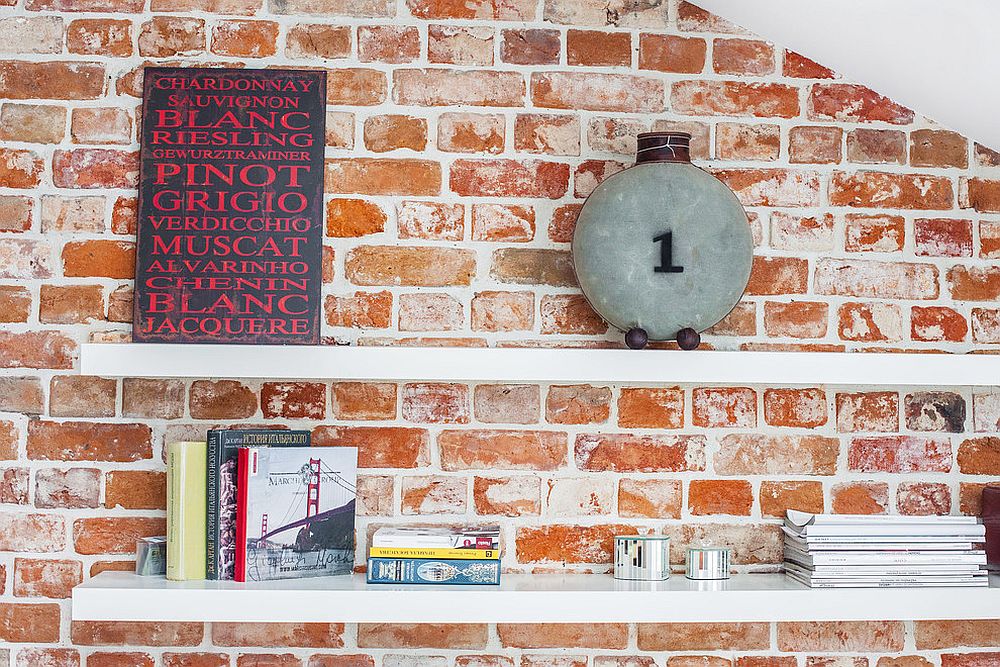 The kitchen cabinets, open floating shelves in the living room and the movable modular sofas give the apartment the touch of modernity it needs, while the backdrop reminds us of its industrial past. Carefully chosen decor, and unassuming minimalism mixed with practicality that is inherent to industrial design define and shape this apartment that is both cozy and classy. A perfect example of how even the tiniest of spaces can be transformed into a trendy home!