The best way to design small spaces is often by keeping the unnecessary frills and accessories to an absolute bare minimum. This chic apartment in Russia designed by artist and designer Natalia Akimov is all about maximizing space in a stylish and elegant manner. Yet, it does not relegate aesthetics to the backdrop as the tiny apartment is draped in a coherent black and white color scheme that exudes understated class. Beautiful intricate patterns on the walls and a subtle splash of color here and there give this savvy space a distinct personality of its own.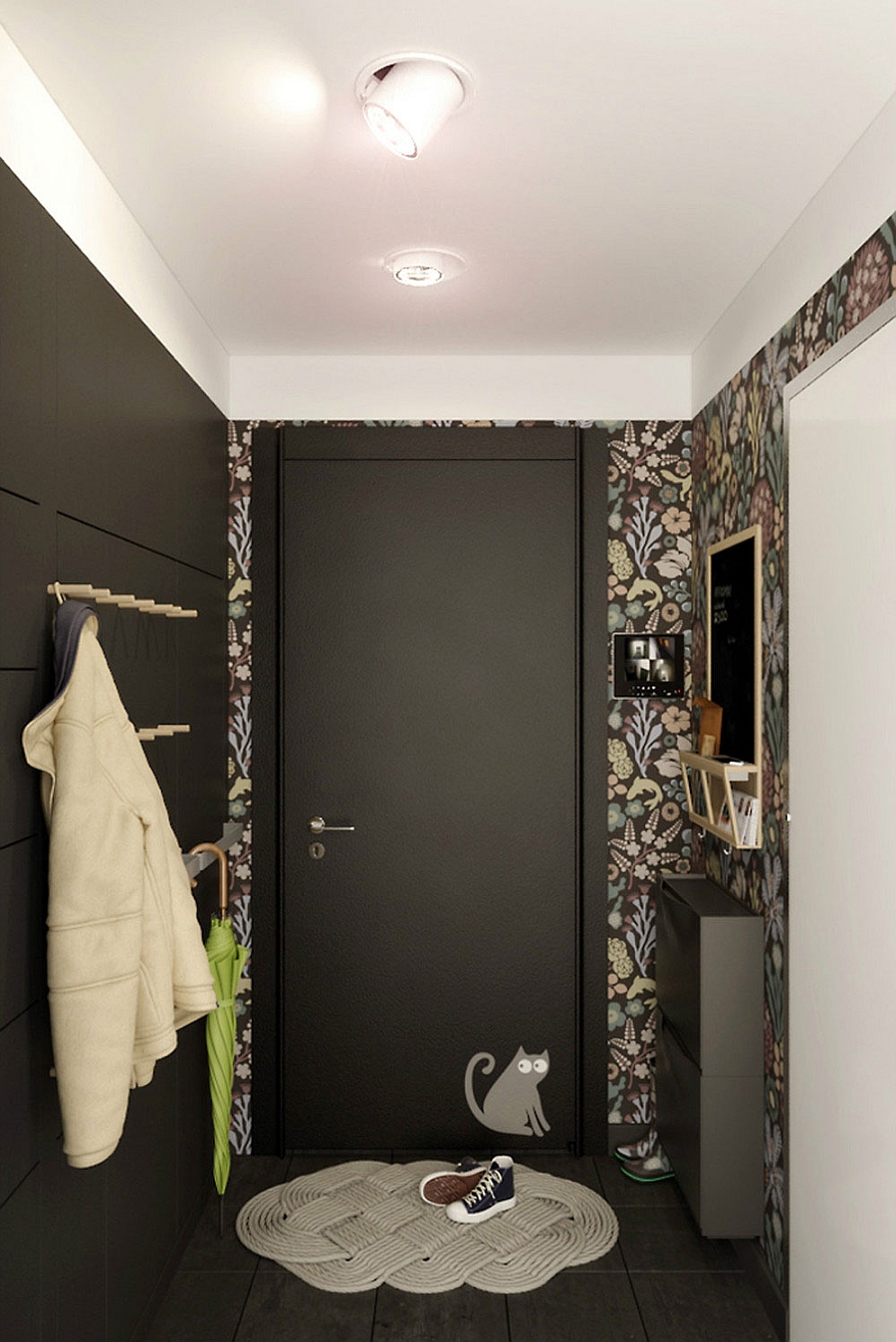 A smart combination of black and white is used throughout the home to ensure that each space flows into the next. This leads to a reduction in visual fragmentation and the apartment appears a lot more airy and spacious than it really is. A lovely entryway with a coat hanged and a couple of shelves leads the way into kitchen that also houses the dining area. Large dark pendants above the kitchen counter bled beautifully with the black backdrop even as the gorgeous white kitchen counter offers the perfect contrast. Wooden flooring and smart seating add inviting warmth to the striking room.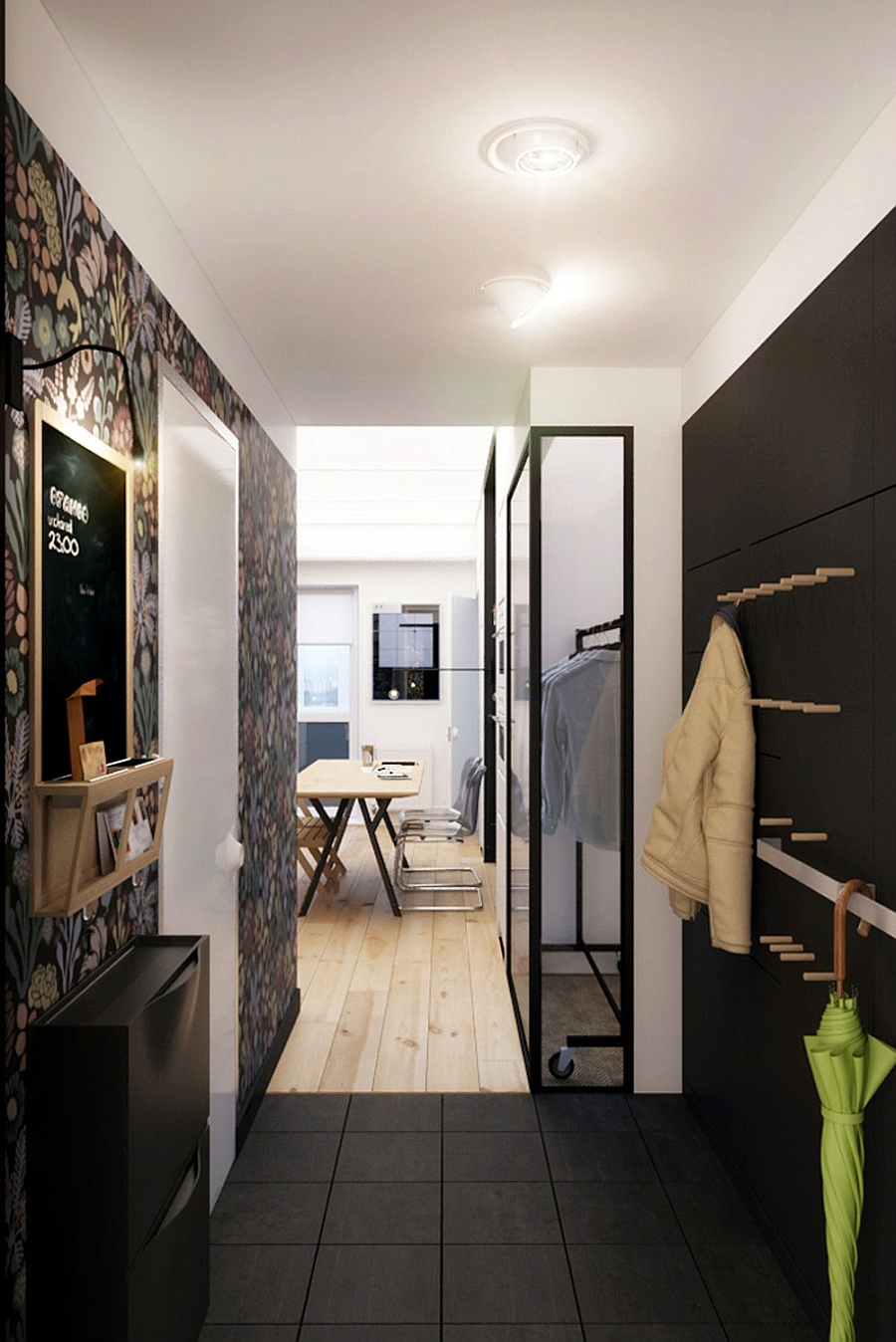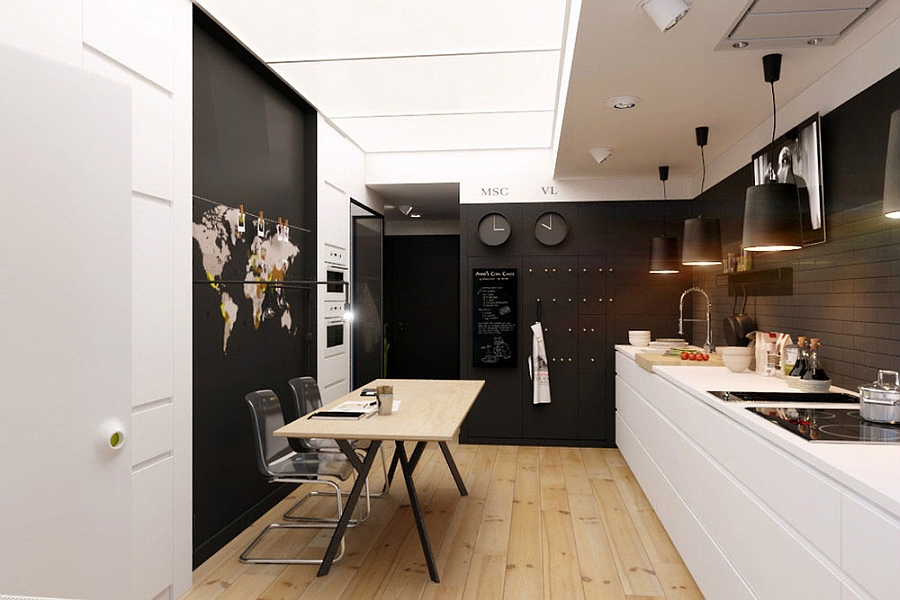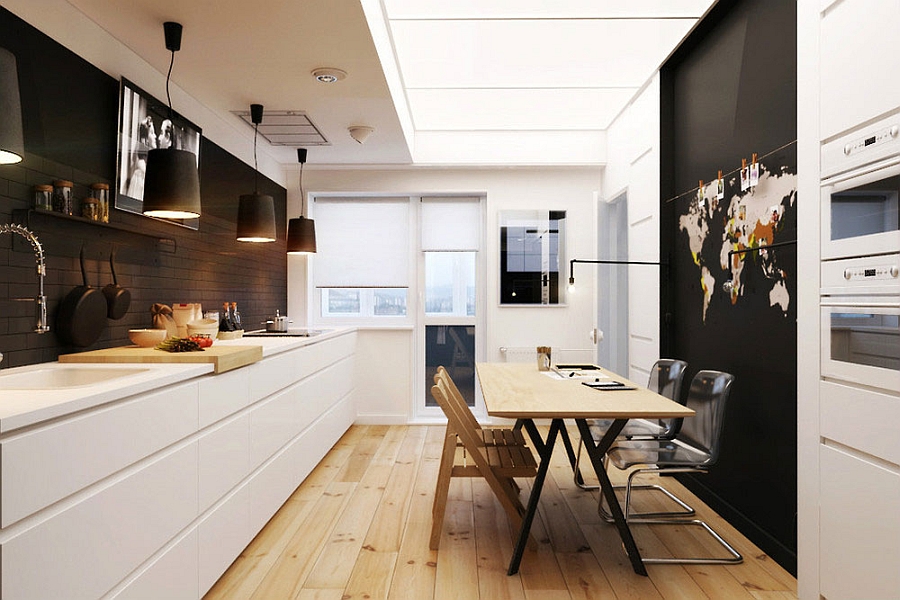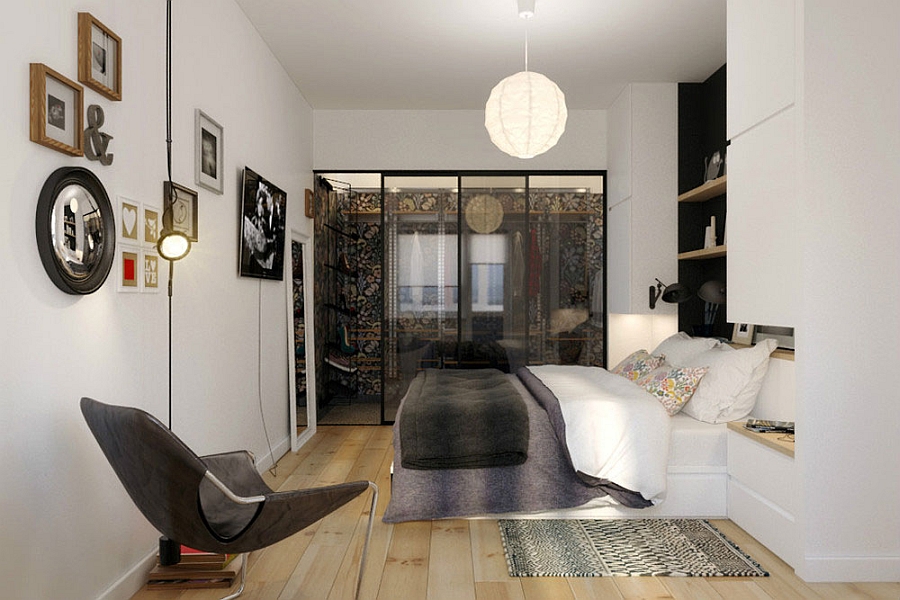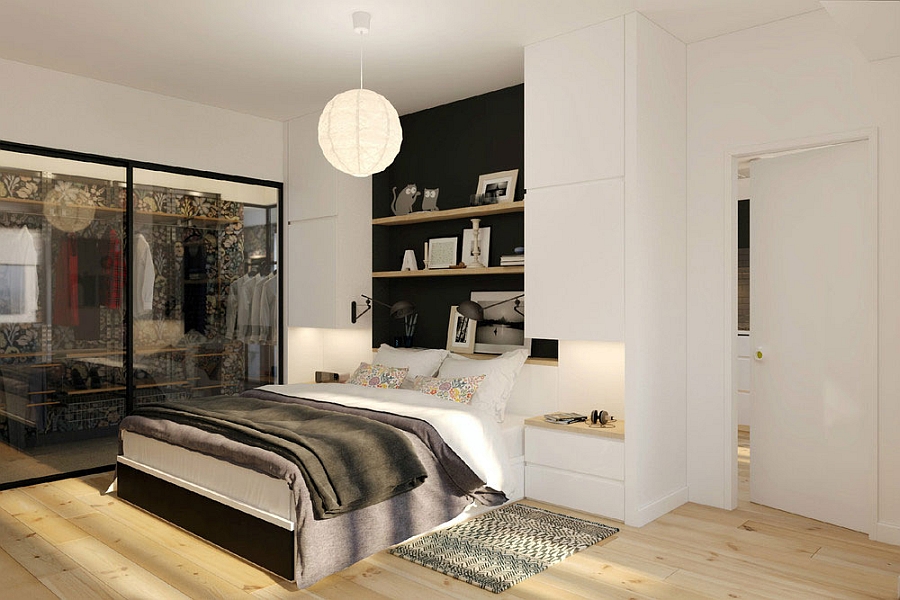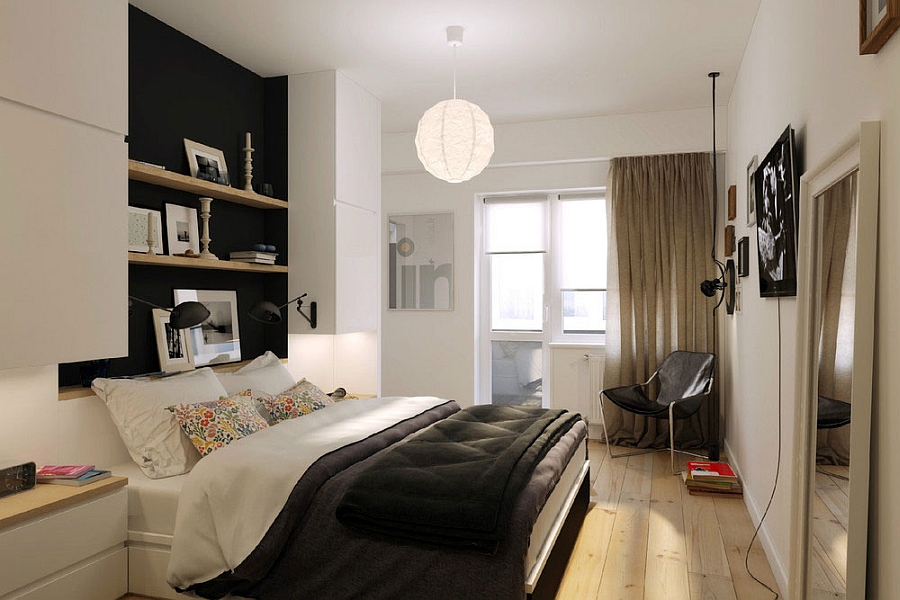 The trendy bedroom comes with concealed storage units and sleeks shelves that disappear into the backdrop. Cool glass doors conceal the spacious closet while smart lighting and natural ventilation usher in an open and fresh vibe. A compact bathroom with a floating sink seems like a perfect fit for this space-conscious crib! The entire apartment is designed to serve as a perfect bachelor pad and decor additions take up as little square footage as possible. Sleek, uncluttered and exquisite, it offers wonderful inspiration to those looking to decorate small living spaces.