With so much talk about hardwood flooring and increasingly popular materials such as cork and bamboo, the beauty of tile can be overlooked. If you're considering tile but you're searching for a fresh take on a tried and true flooring option, consider large floor tiles. Not only are there many benefits to choosing large tile, the look that often results is clean, sleek and stylish. Read on for details, photos and lots of design inspiration! [Bavaria Sand tile from Tile Flair]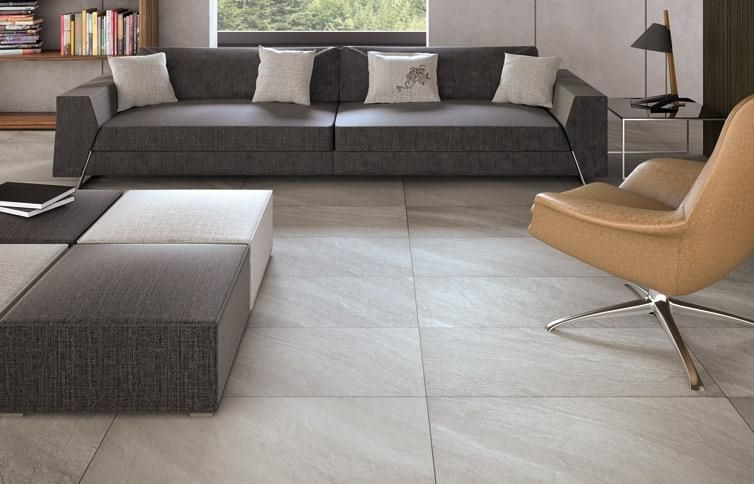 The Benefits of Large Tile
Why go with large tile? If you need convincing, keep in mind that with big, bold tile, you can:
Call attention to the flooring material. If the tile is larger, the material it's made from can truly shine. Big, substantial pieces mean larger surfaces to admire! [photo from LDA Architecture & Interiors]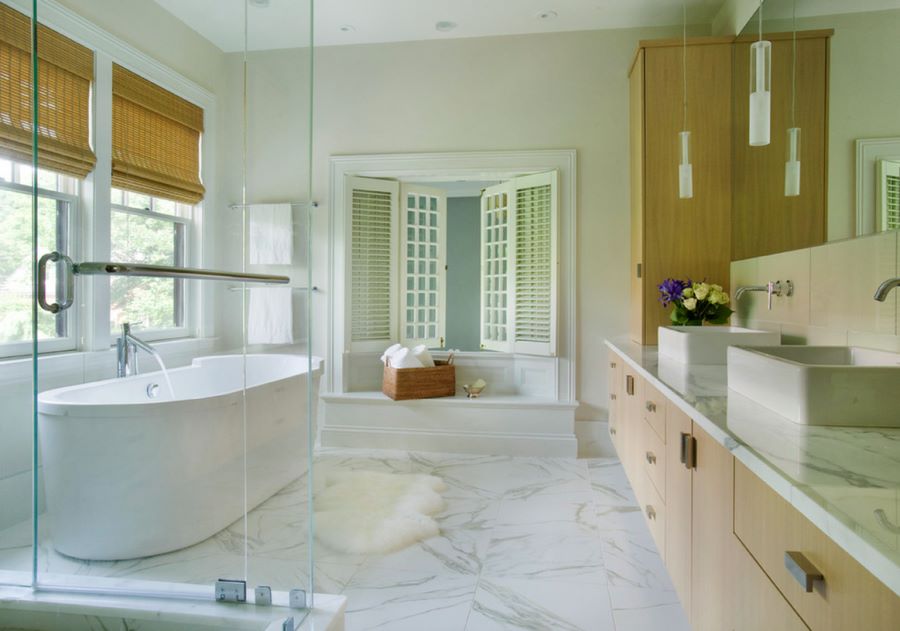 Make a modern statement. Large tile is perfect for modern interiors where clean lines and right angles rule. Below we see a glazed porcelain tile from Tau Ceramica: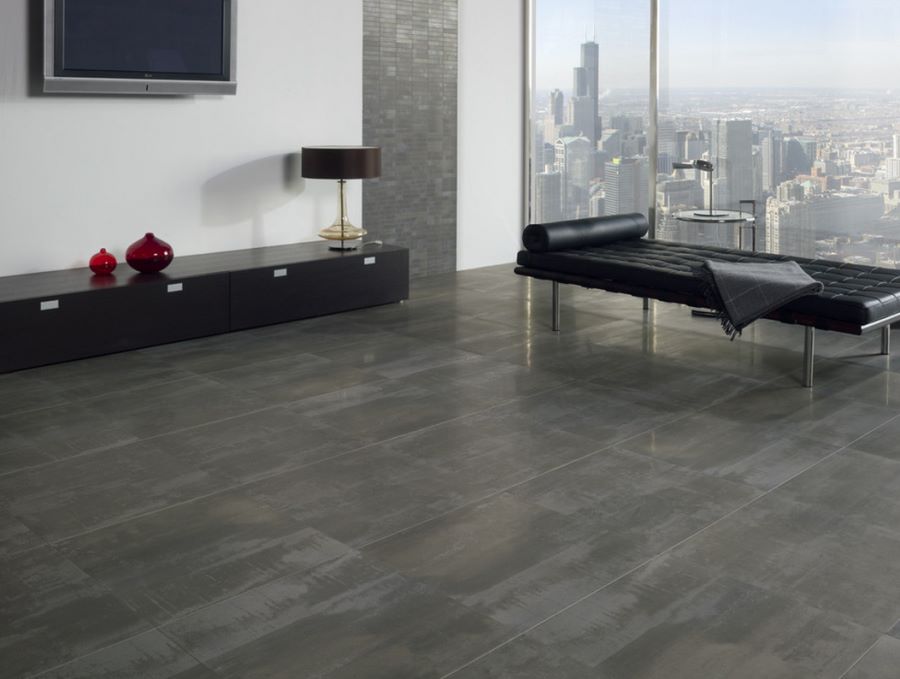 Be sleek. There's something sleek about large tile! Maybe it's the clean, uninterrupted break of a large square or rectangular surface! [photo by Murray Fredericks, from Nobbs Radford Architects]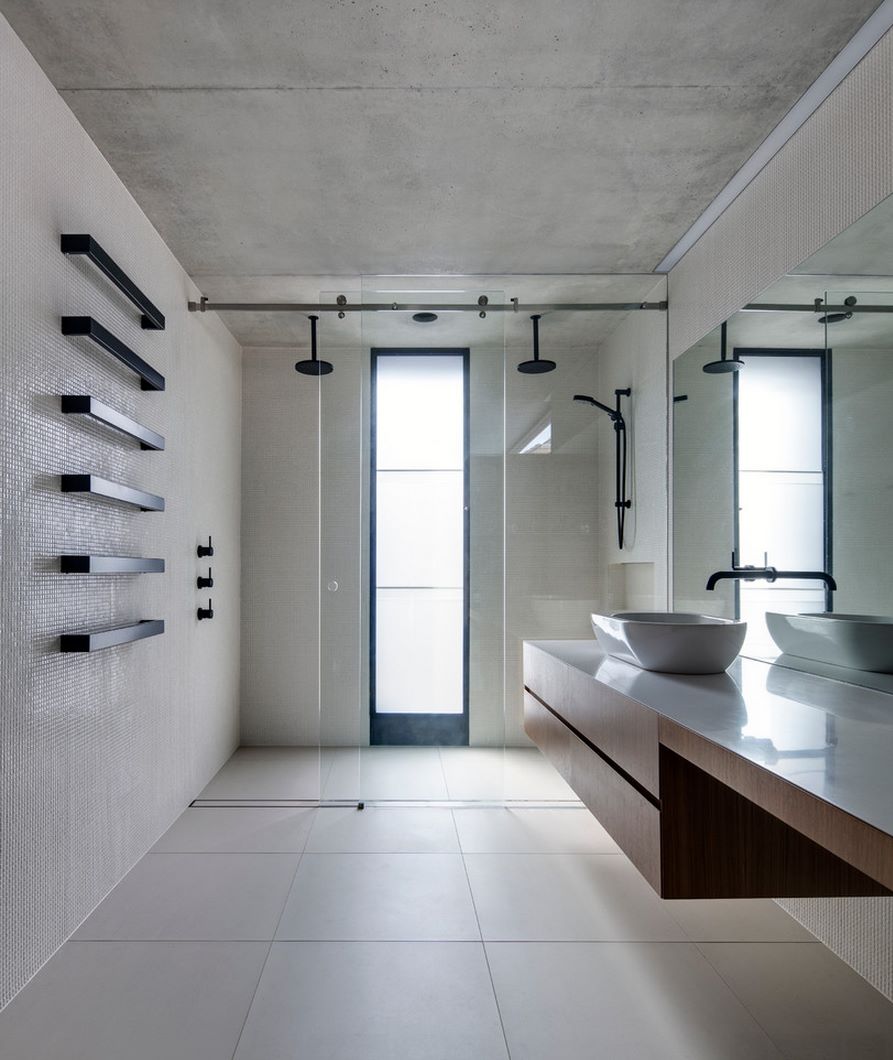 Delineate a specific area of the room. The photo below shows how you can use tile of different sizes to designate specific areas in a room. For example, try using large tile for the main bathroom flooring and smaller tile for the shower area, as shown below. [photo by Ed Reeve, from Brian O'Tuama Architects]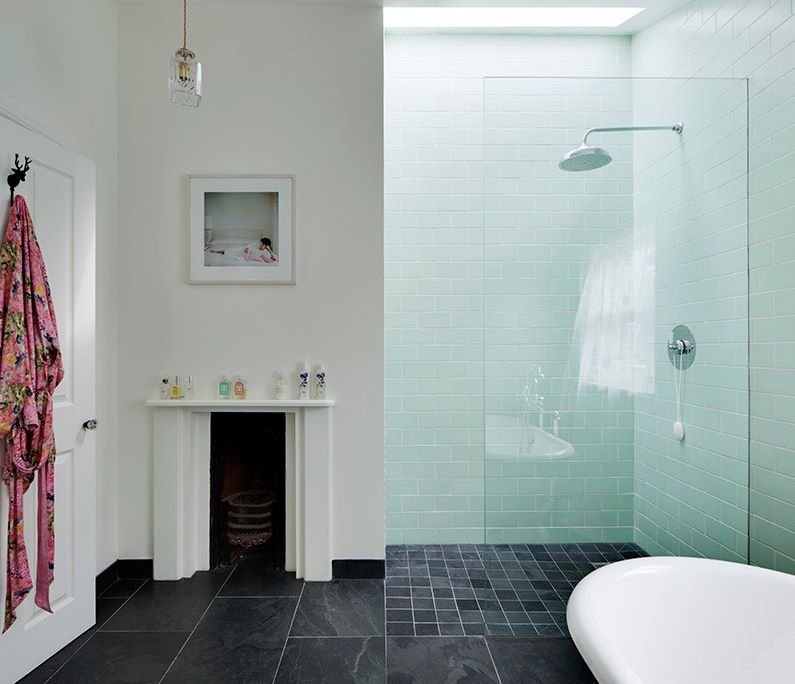 Make the room look larger. Large tile has the potential to make a small room look bigger. Not only does it foster an uncluttered look (which is great for enhancing the available space), large rectangular tile can draw the eye across the room, creating long lines that visually lengthen your interior. [photo by Jeff Herr Photography, powder room designed & built by Renewal Design-Build]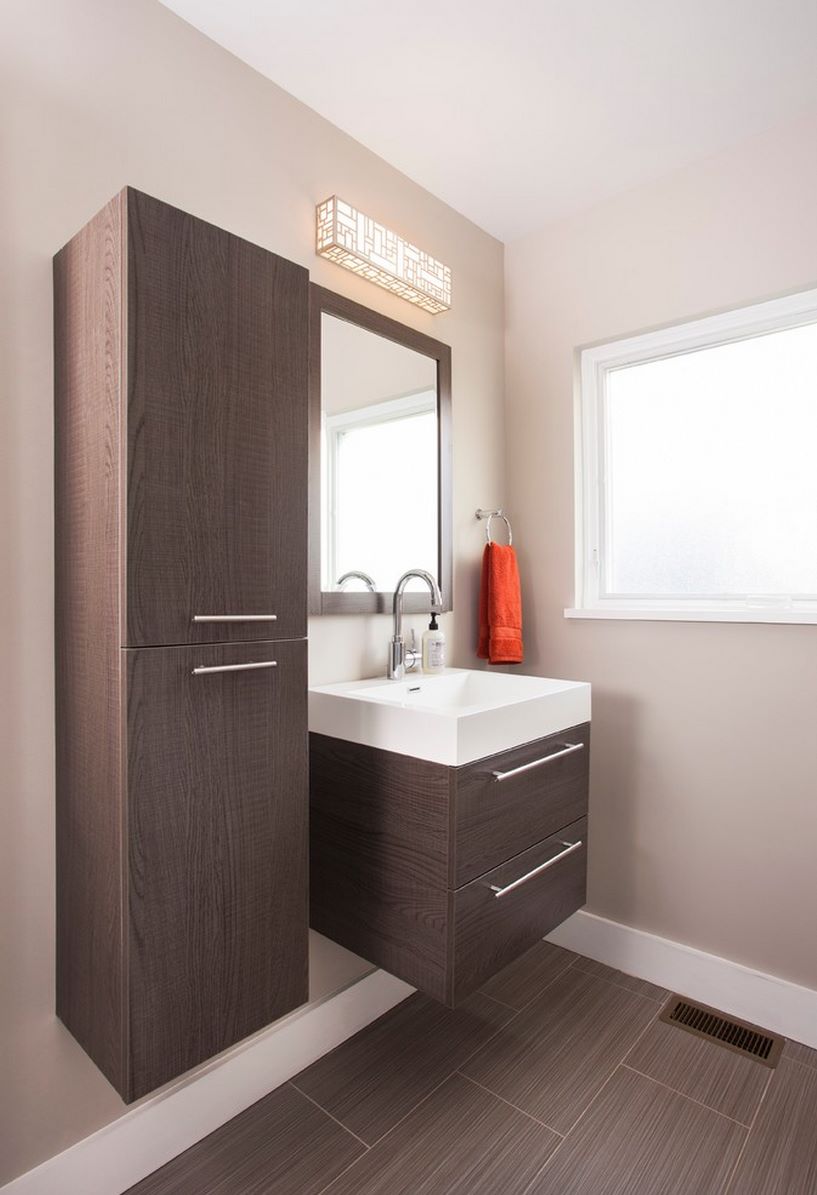 Clean less grout! Bigger tile means less grout. Which means less time spent cleaning grout. Win! [photo from Dufner Heighes]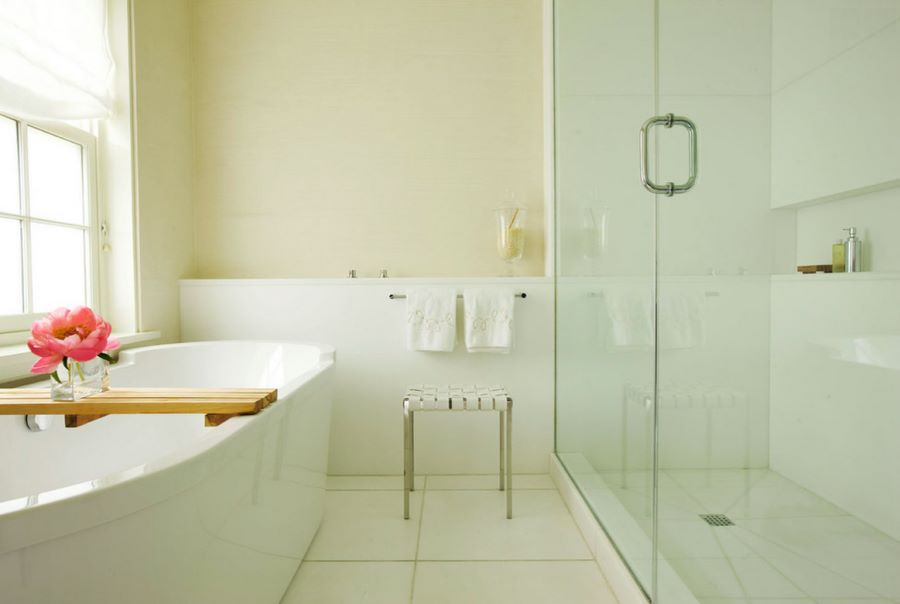 Coordinate with the walls. Sure, you can coordinate small floor tile with small wall tile, but look how crisp and seamless larger tile can be as it unifies a room! Plus, remember what we just said about less grout to clean?! [Grey Ground tile by Graniti Fiandre, photo from Oberhauser Interiors]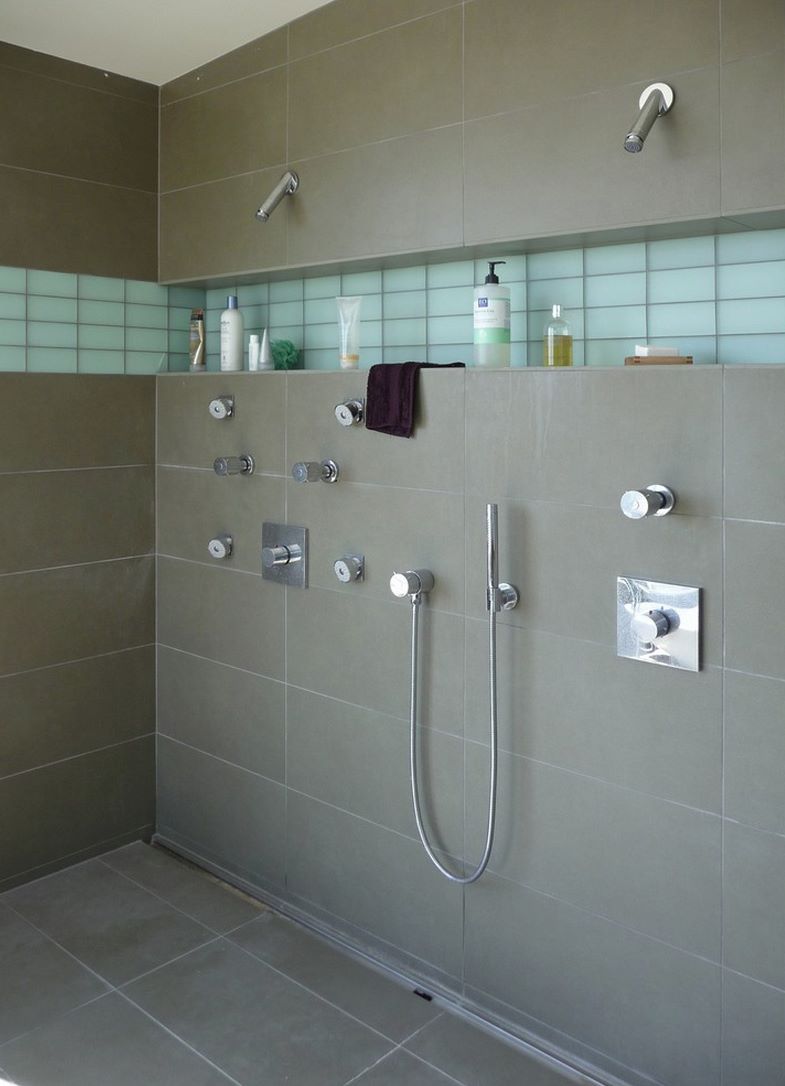 Create contrast. As with small floor tile, you can use large floor tile to create a contrast between dark and light. Large tile, however, is perfect for creating an uncluttered look, which can be a powerful contrast with shelves and counters holding smaller items in rooms such as the kitchen. [Slate riven floor from Mandarin Stone, photo from Inspired Design Ltd.]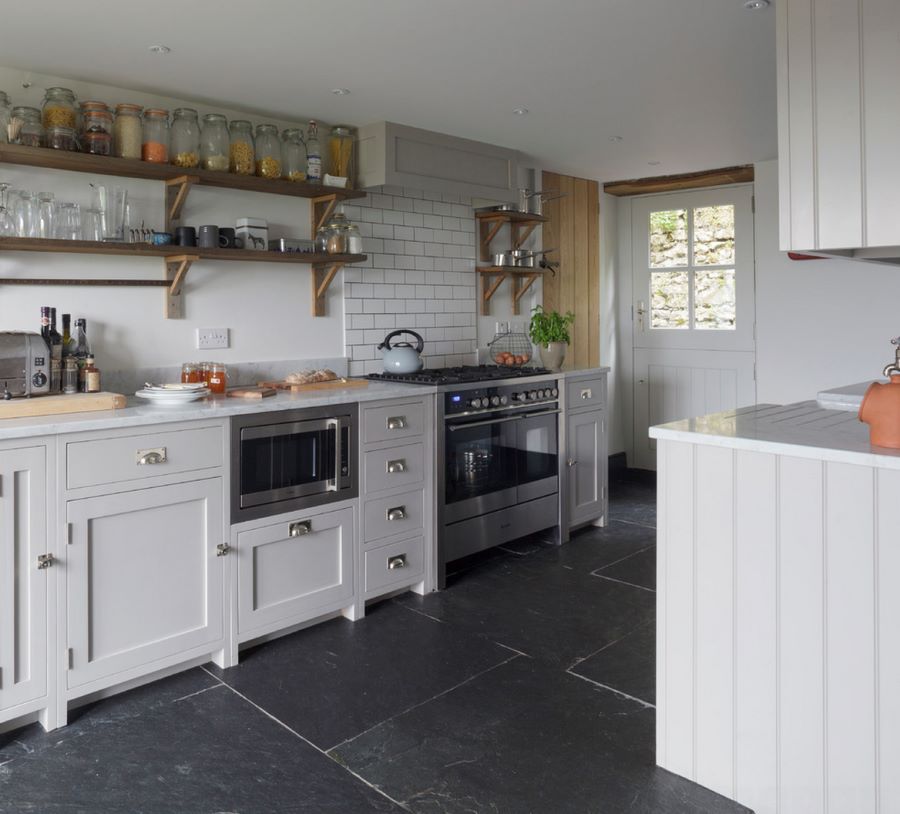 Purchasing Large Floor Tile
If you're in the market for large floor tile, here are a few things to consider as you make your choice:
Size it up. Just how large should your floor tile be? This depends on several factors, including the size of the room in question and the look you're after. Consult with an expert, and make sure to have your room measurements handy! [floor tile from Moreton Tiles Ltd]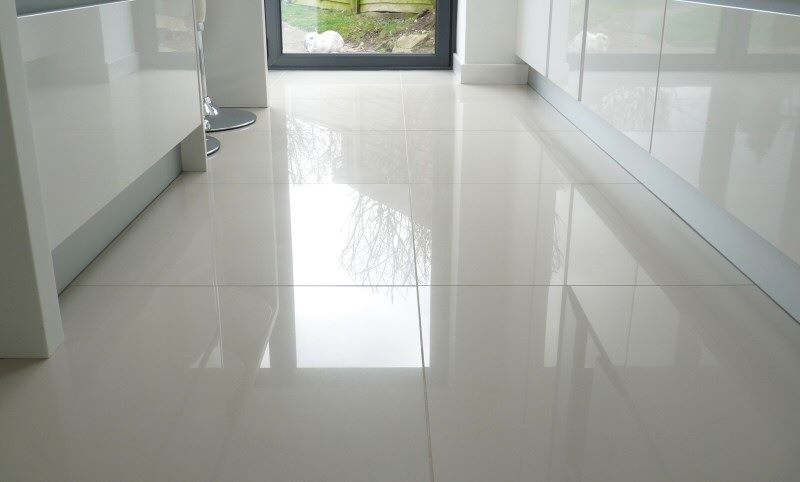 Select your material. Are you interested in porcelain? Slate? Limestone? There are MANY options, and you can even find ceramic tile with the appearance of other surfaces such as wood. [Grove tile by Tau Ceramica]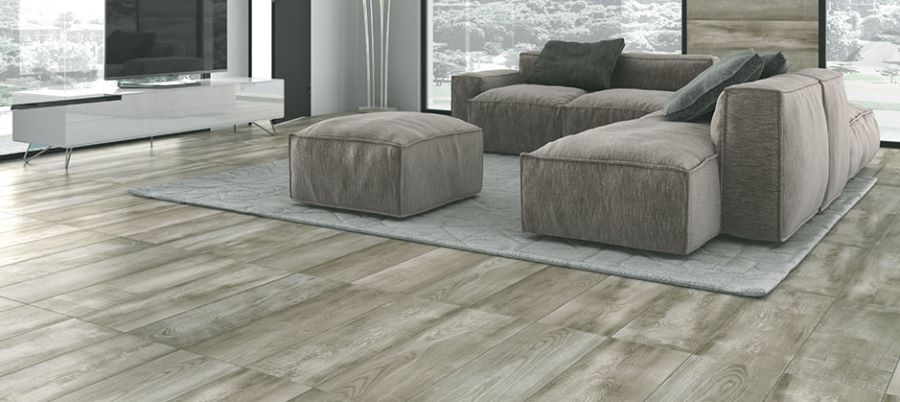 Consider your color options. Just as there are many materials to choose from, there are countless colors, and often there are light and dark tones to choose from within a color family. [Bayon tile from Tau Ceramica]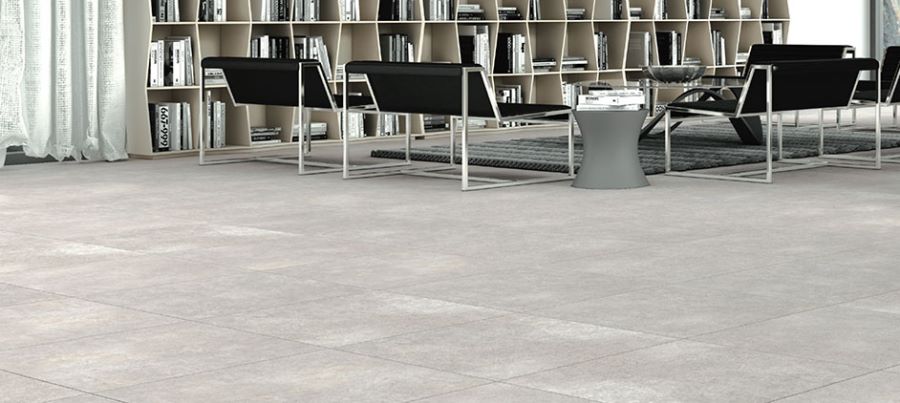 Explore a full range of finishes and textures. Don't forget the finishing touches! Do you seek a matte tile, or do you like the shiny, sleek look? Not to mention, there are other fun options to ponder, such as this Fabric Effect tile from Mandarin Stone (which has a fabric-like appearance)!

For Your Inspiration…
We end today's post with a collection of stunning photos featuring large tile. Check out the rooms that follow and see if they inspire your next design project…
How about something colorful, like a tile in royal blue? [photo from Lonny]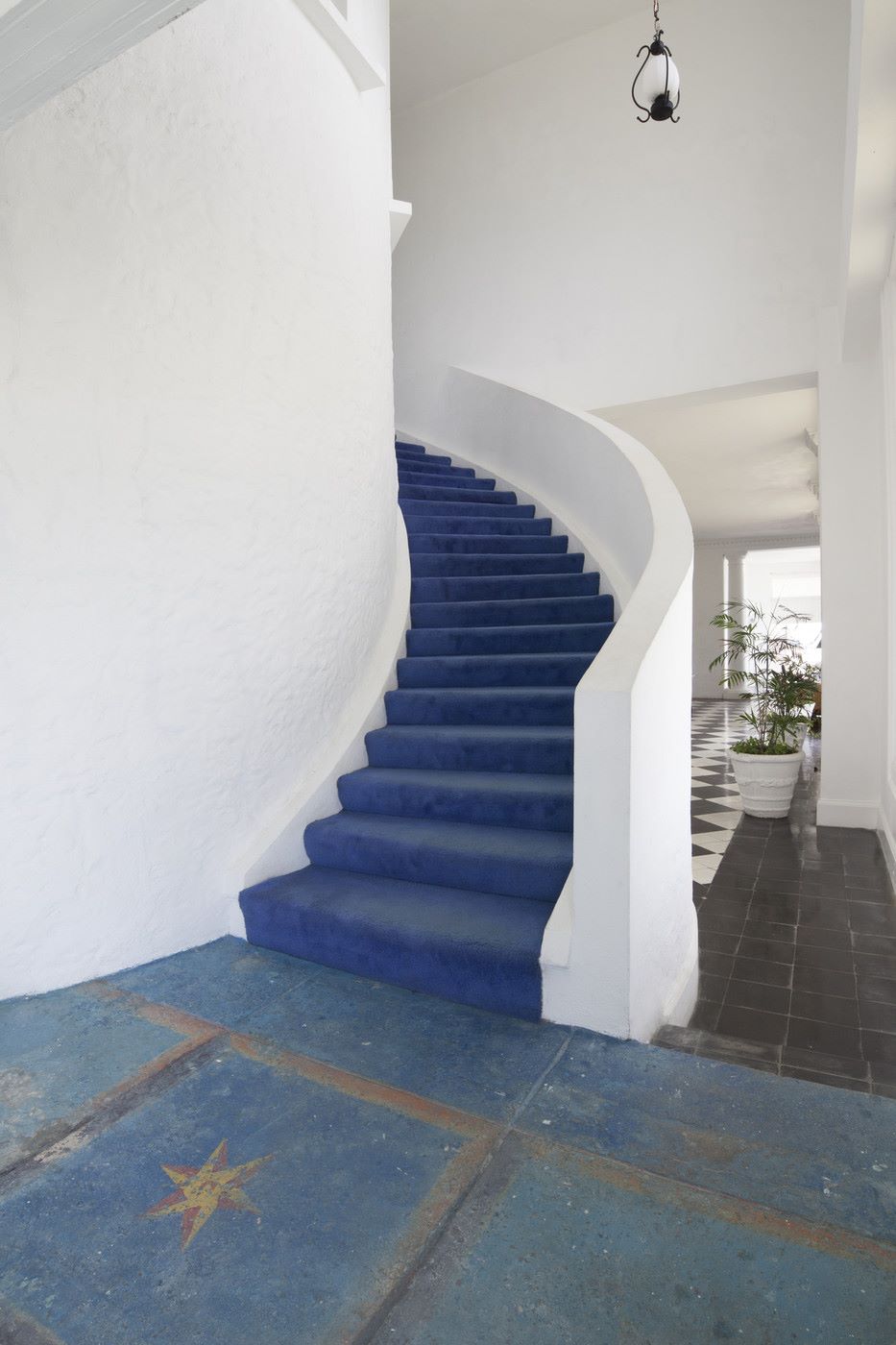 There's nothing like a large open space with large floor tile! Go large and light for a modern look. [photo from Della Cooks]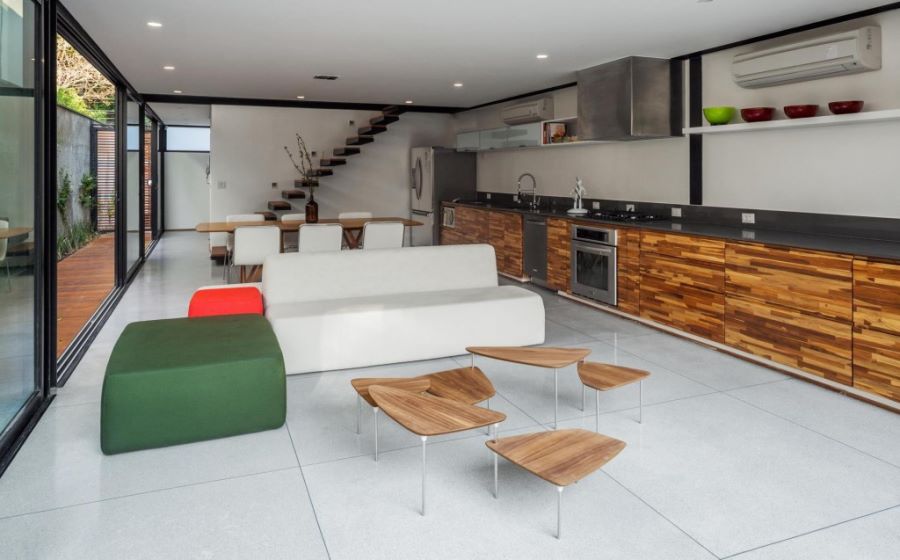 Shiny two-toned tile makes an artistic statement, especially when combined with sculptural furniture. [Trend Q tile from Stone Source]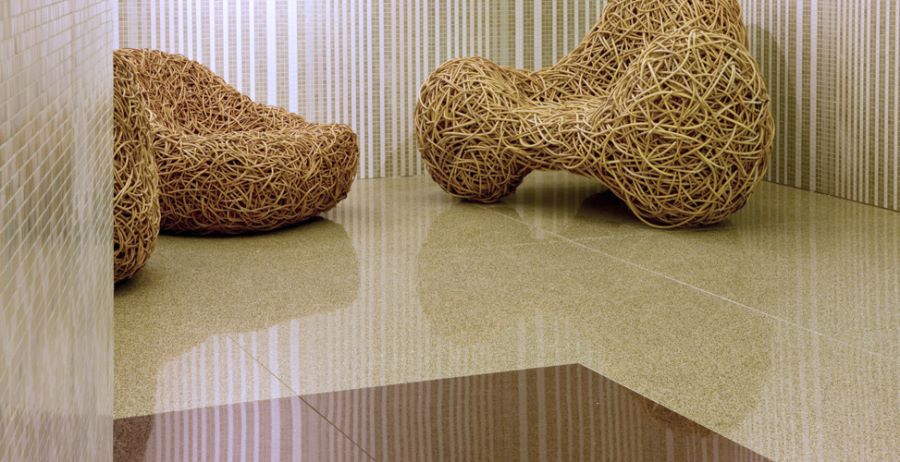 What if you DIDN'T match the wall tile and floor tile? Try color blocking in your space! [photo from Architect Your Home]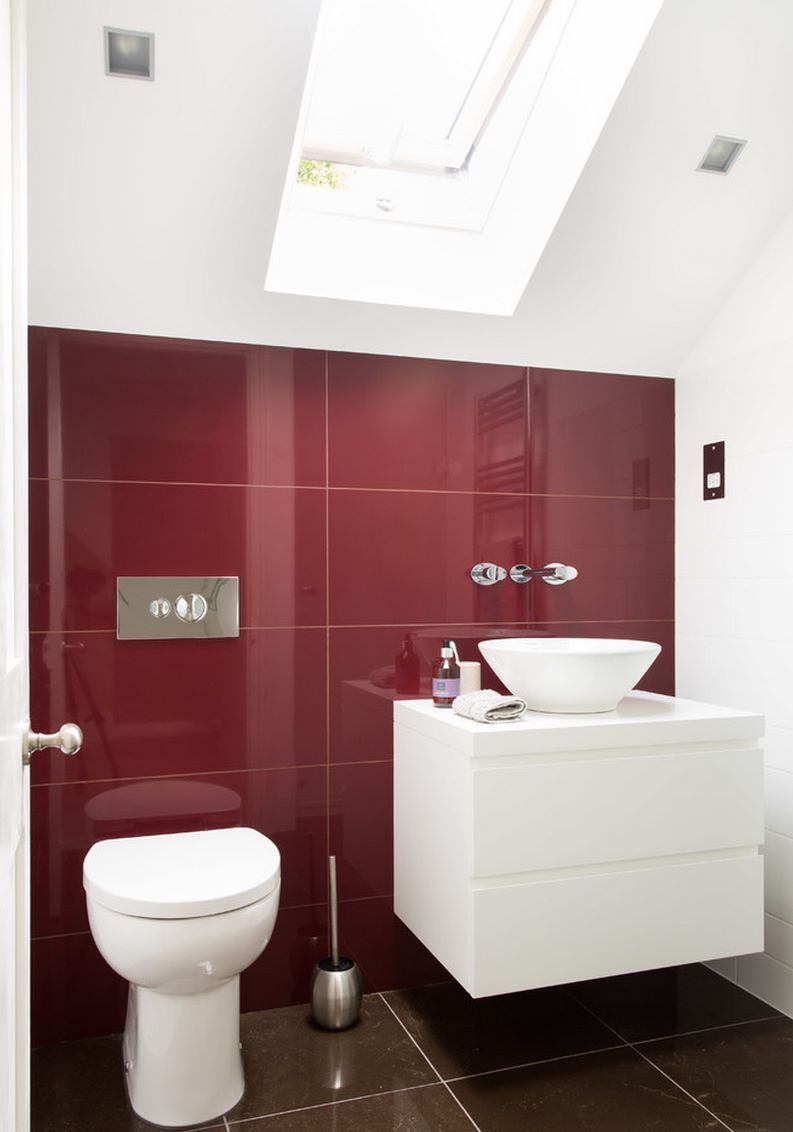 Then again, there's something harmonious that happens when wall and floor seamlessly blend. [photo from Turrett Collaborative Architects]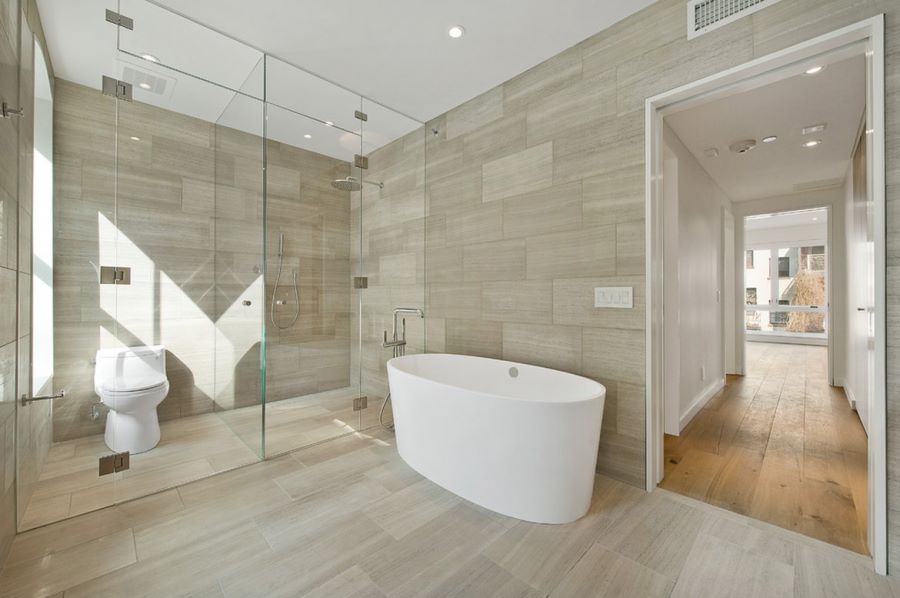 Try setting tile on the diagonal for an unexpected twist on linear flooring. [photo from Flooring Coloursz HD]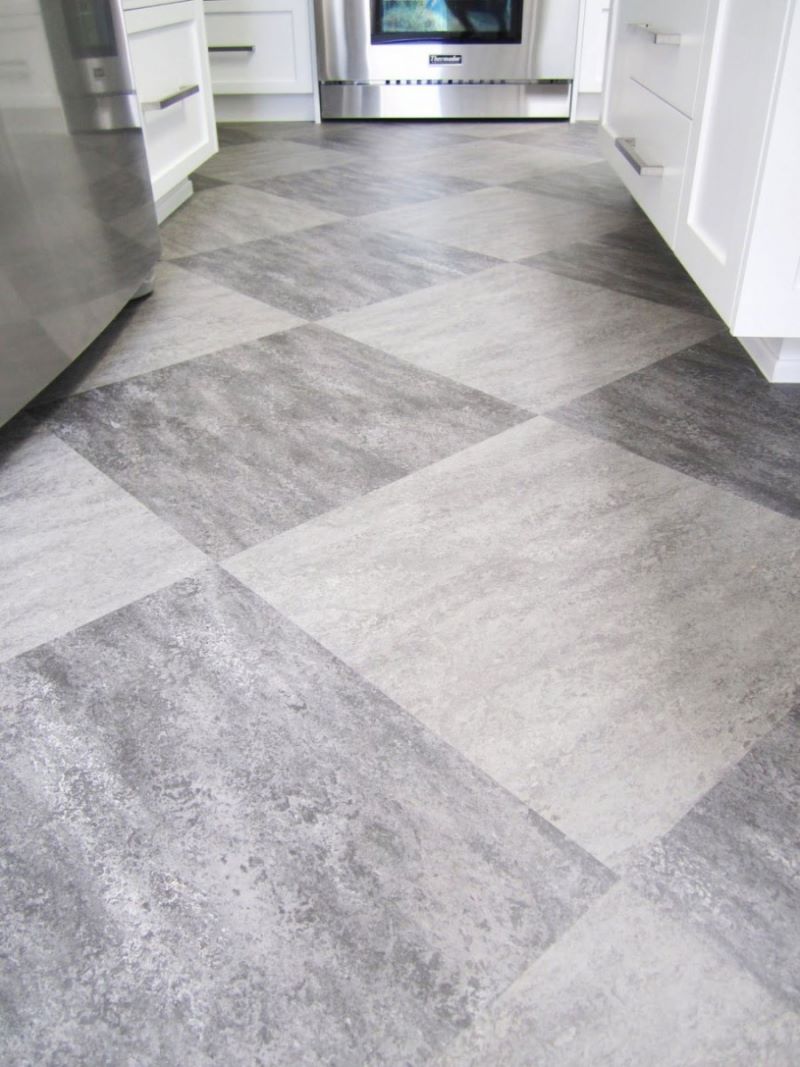 And remember that just because flooring is sleek and shiny doesn't mean you can't create a cushy, comfortable space with plush textiles. [photo from Juliette Byrne]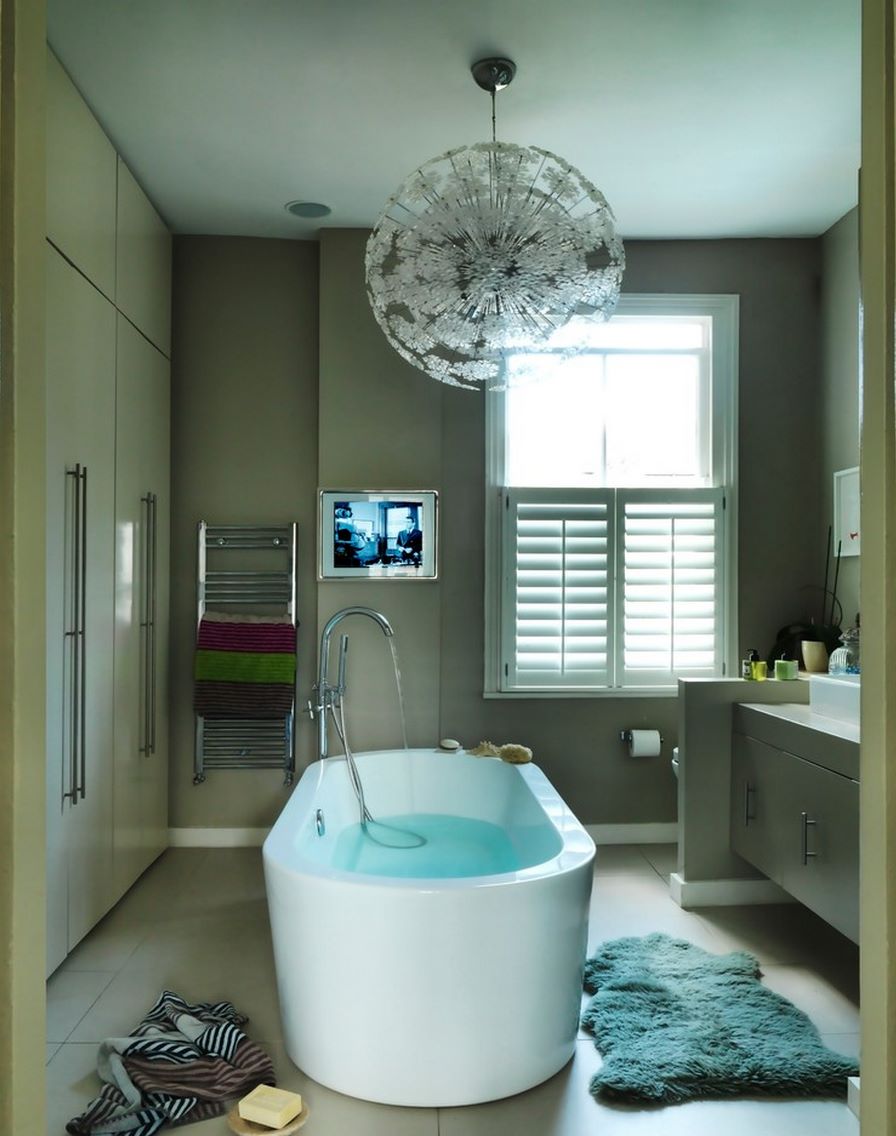 Enjoy your hunt for large tile flooring! Tell us about your favorite images in the post by leaving a comment below…
Liked the story? Share it with friends.